Time Required:

Over 1 day

Difficulty:

Beginner
---
Before taking on a massive paint job, you'll want to make sure the paint will stick to the walls and look its best. That's where primer comes in. Use it to increase adhesion, enhance the paint sheen, retain a uniform appearance and block stains.
You'll need to repair and clean surfaces before priming for the best results. Learn more in this guide.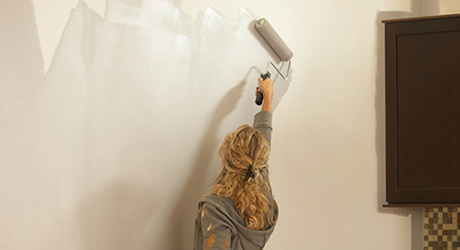 Most primers can be tinted, and tinting will ensure good coverage for the finish coat. But too much tint will dilute the primer and reduce its efficiency. Ask your store associate for assistance determining exactly what you need.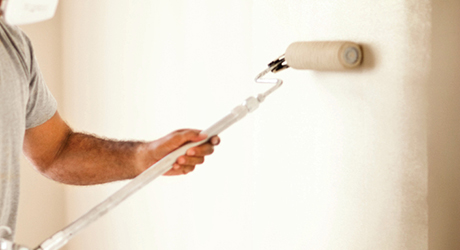 Dampen your roller or brush to get off to a fast start. Use water for latex paints, and paint thinner for alkyd- or oil-based paints.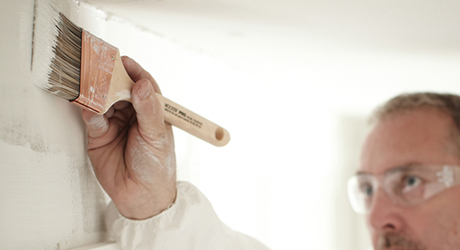 Pick your starting point and cut in. Apply paint at all corners or places where walls, moulding and ceilings meet the corner with a 2-inch brush or a corner pad. Cut in the first 3 to 4 feet along the ceiling, too.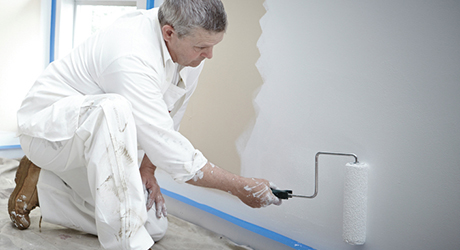 Apply the primer using a 9-inch roller with the appropriate nap. Start with a single vertical strip at the cut-in corner.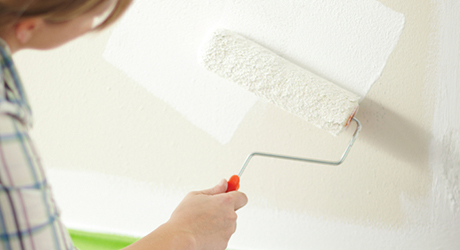 Roll primer on the wall in 3 x 3-foot sections, working from top to bottom. Add the primer in a "W" motion, filling in the gaps without lifting the roller.