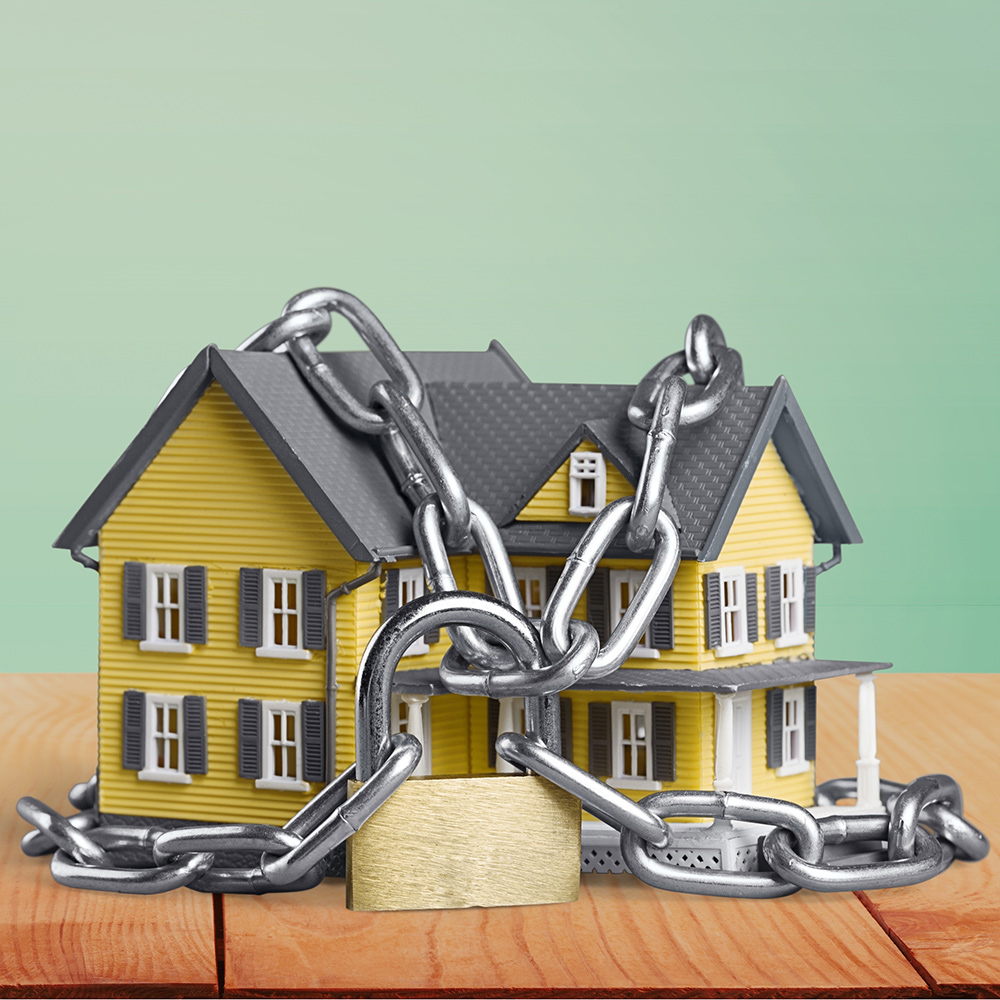 Homeowners want to protect their property. Home security and burglary prevention are top concerns. 
Central ideas in home protection are learning how to secure a window and how to secure a door. This guide's home security tips will teach you how to secure your home. Read on to see how to stop burglars from targeting your home.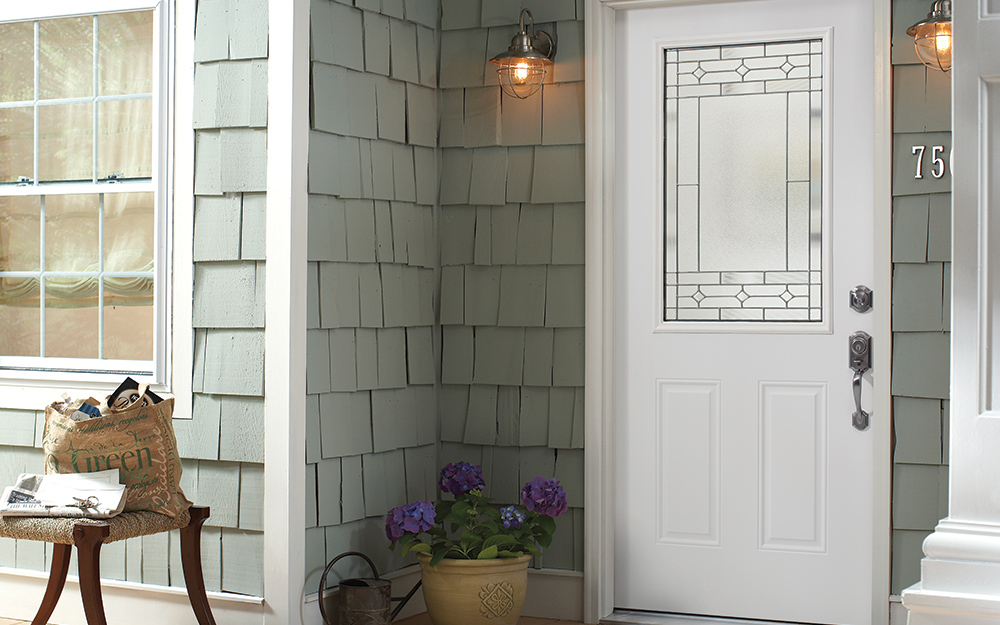 A secure front door is the first line of defense in home security. The material it's made from is important. The right materials can discourage burglars. Doors should be made from metal, solid wood or fiberglass. 
Additionally:
Strong exterior doors and door hardware should be maintained. Hinges must be secure in the doorframe. Sturdy strike plates should be firmly installed. Use long screws into studs to allow proper latching. Tighten loose doorknobs.
For sliding glass doors, make sure that the door stays in its track.

Metal security doors provide enhanced security. These doors have heavy-duty frames installed in front of the entry door, much like a typical storm door.

Common sense tells you to not open a door for people you don't know. If your door doesn't have a peephole, or door viewer, one can be easily installed.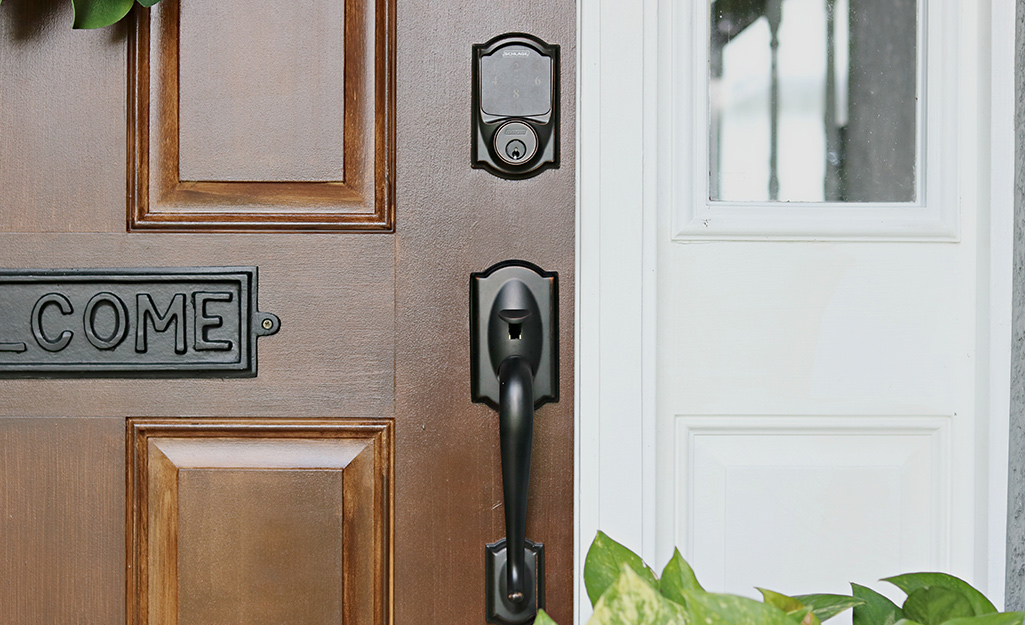 A door alone doesn't provide much security. You must lock it to keep out intruders.
How well door locks work depends on the strength of the door frame. Ensure that the door frame provides a secure hold for latches.
Deadbolts are a popular option for door security. A deadlatch is difficult to force.
Double-cylinder locks require a key to unlock a deadbolt from the inside. With this lock type, a burglar can't break the glass and reach in to turn the lock. However, it may present a danger for residents during a fire emergency. Some building codes prohibit this type of lock in homes.
Chain locks bring another level of security at a minimal cost. Properly installed, chain or bar locks let a door open only slightly. This lets you confirm the identity or purpose of a visitor, but won't allow the door to be pushed open. 
Tip: Don't leave keys hidden outside. A burglar usually looks for keys in the same hiding places you consider.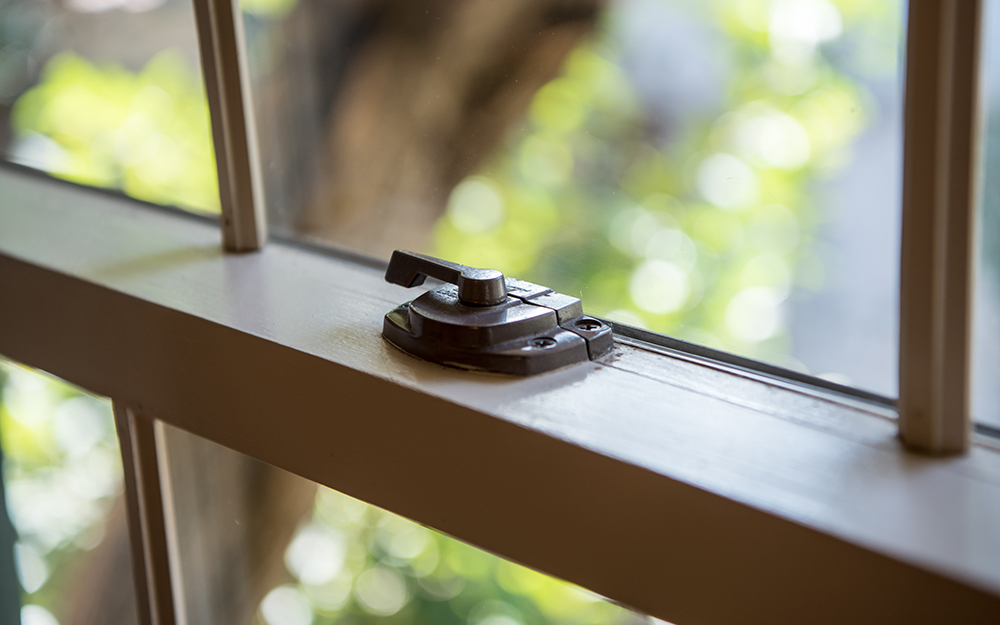 Windows, like doors, are obvious entry points for burglars. Window security bars made from metal provide a significant level of protection but consider how to secure a window without bars, and you may find more economical solutions.
While visible security bars offer window protection from burglars, they could be dangerous in a fire emergency.
Be sure that windows are locked.
If existing window hardware is inadequate, consider adding secondary window security locks. Some sash locks are tightened onto the window track to restrict opening. The window can be completely closed or opened only enough for some fresh air circulation.
Security film applied to glass can provide additional security. Tinted varieties of security film will obscure the valuables inside the home. It will also strengthen the glass to prevent smash-and-grab thefts.
Shatterproof glass or unbreakable polycarbonate panels can be cut to size. They replace fragile glass window panes to frustrate thieves.
Make sure that window air conditioners are securely installed to prevent an easy entry point for a burglar. 
Window alarms can trigger an attention-grabbing sound to startle intruders and alert you of a potential break-in. Some types are magnetically activated when the window is opened. Others can detect vibration in the glass if an attempt is made to open the window.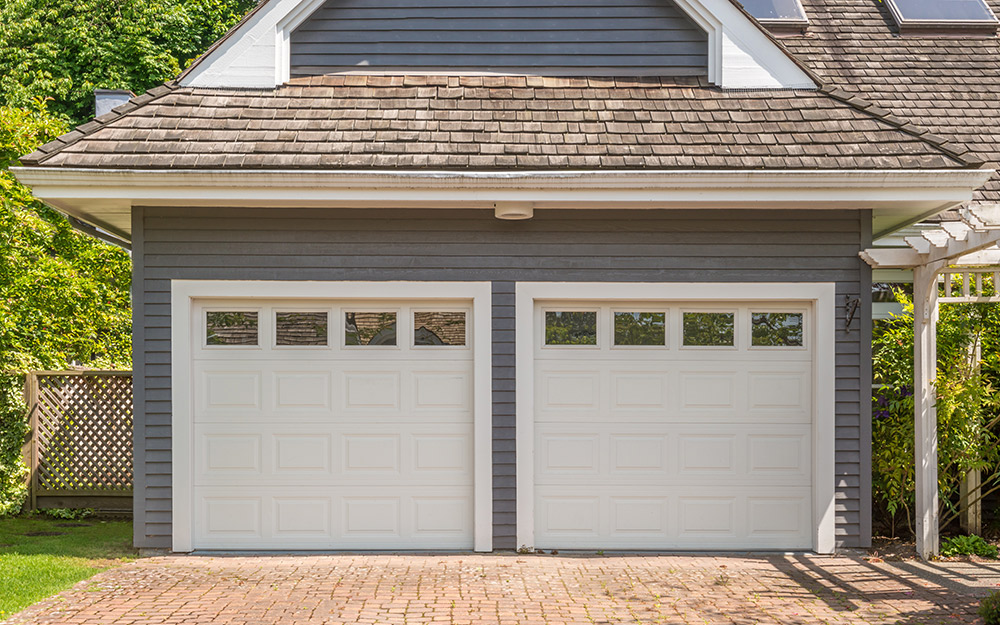 Garage doors are the widest possible opening for potential burglars.
Cover any windows in the garage door to hide the contents.
Use extra locks on the garage door track inside. Blocking the track holds the door closed even if the outside lock is defeated.
Smart garage door openers provide remote access and monitoring through your mobile phone. Apps let you check whether the garage door is open or closed. You can close or open it remotely and receive alerts when the door is opened.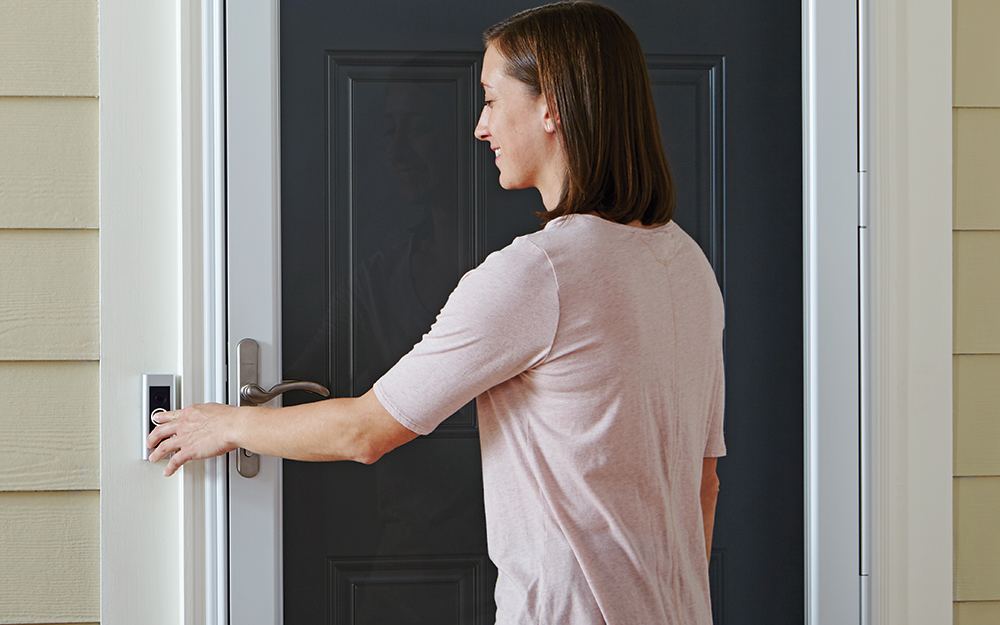 Smart doorbells are doorbell security cameras. They connect to your home's Wi-Fi and are accessible via your smartphone.
Most smart doorbells have a small lens that captures activity on your front porch.

Some are activated when the doorbell is pressed. Others begin recording when nearby motion is detected.

You can use your smartphone to remotely view any activity the smart doorbell records.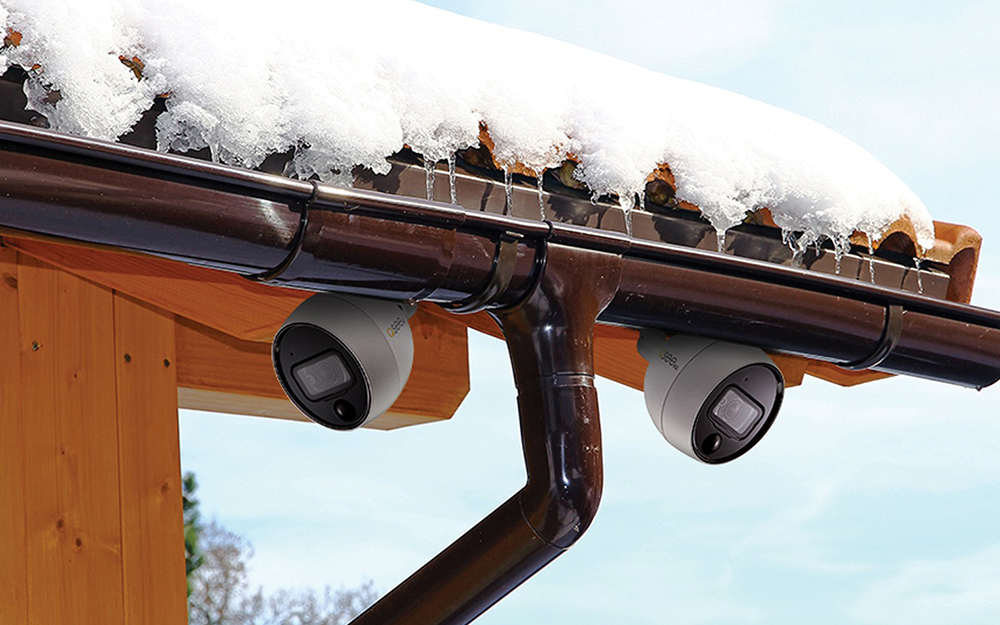 Residential surveillance equipment covers a wide range. You might opt for a single camera for monitoring one room. However, a larger, multi-camera arrangement or a comprehensive, whole-house security system may be more useful.
Outdoor cameras displayed prominently on your property help deter intruders. Installed unobtrusively, however, they are good for discrete monitoring. Almost all outdoor cameras are contained in housing to protect them from the elements. Some outdoor cameras can transmit images in low or no light.
Smart security cameras offer a range of features. When connected to Wi-Fi, some models let you stream the view of the current recording. Some simply alert you by phone if any activity is detected.
Simulated cameras are an inexpensive alternative to actual security cameras. They can act as a deterrent to would-be intruders. Keep in mind that if something happens, fake cameras will not record the event.
7
Lighting and Landscaping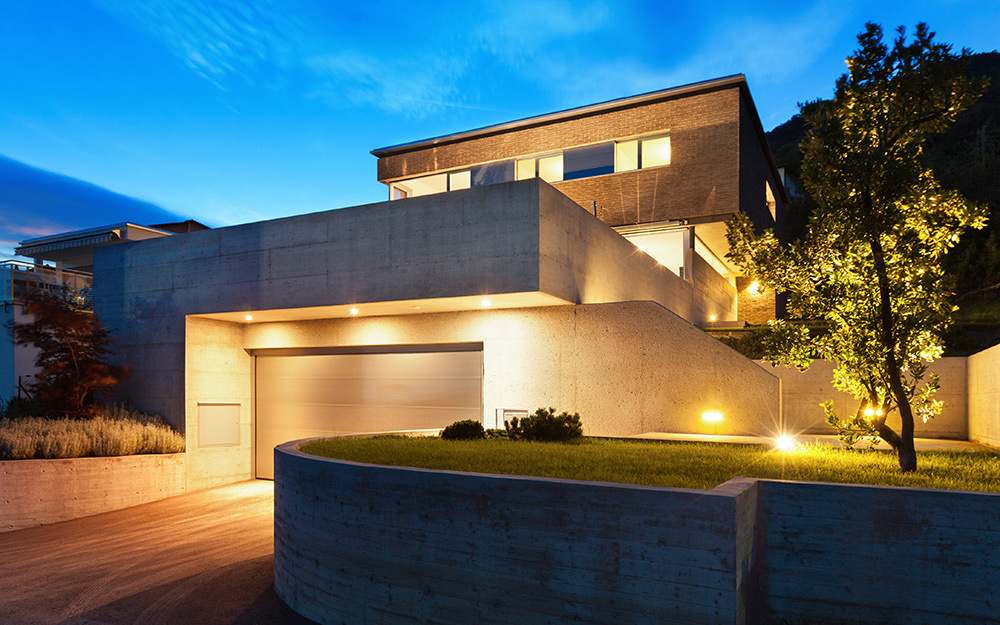 Burglars avoid being seen, so pay attention to lighting and landscaping around your home.
Landscape lighting can discourage burglars and highlight the beauty of your home at the same time.
Use a combination of spotlights and motion-sensing floodlights around the property.
Porch lights are a welcome sign for guests but usually make burglars turn away.
Use plug-in timers for interior lighting when you are away. They help give the illusion that someone is home.
Neatly trim landscaping to keep your hedges from being used as hiding places.
Grow prickly bushes in front of ground-floor windows. Would-be intruders will think twice about trying to get in at that point.
8
Whole-Home Security System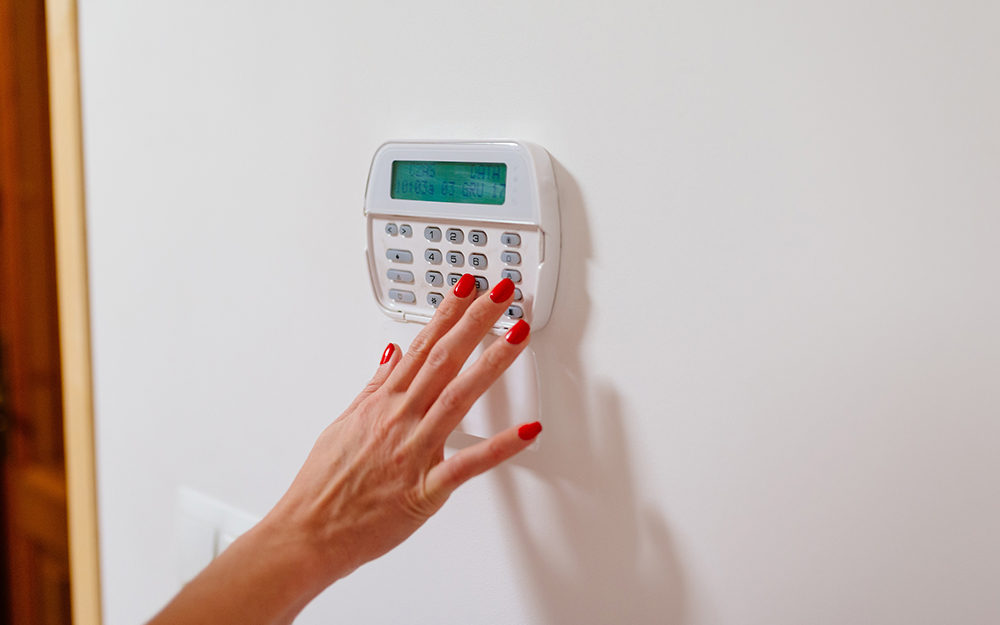 A whole-home security system is made up of control panels, sensors, motion detectors and alarms.
The connected components work together to alert you, your neighbors, the police or a monitoring service of trouble on your property.
Silent alarms contact you or your monitoring service with a phone call. Siren alarms will alert the neighbors and perhaps scare an intruder away.
Control panels receive signals from sensors and trigger alarms. Install panels somewhere convenient, but not where would-be intruders can easily see them. 
How to secure your home is one of the most important concerns of homeownership. Use this list of home security tips as a starting point and find everything you need at The Home Depot. Shop online for convenience. The Home Depot delivers online orders when and where you need them.
Explore More on homedepot.com