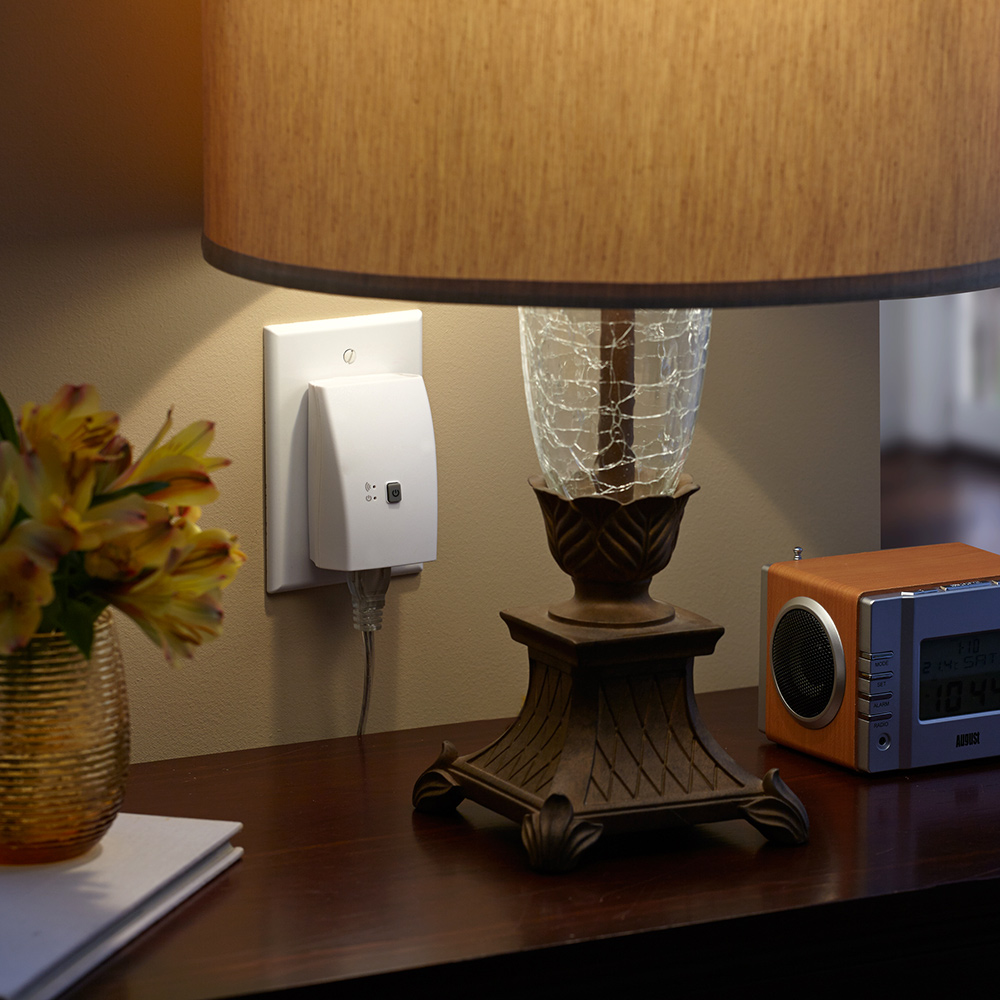 What is a light timer? A light timer is actually what it sounds like, a light with a timer. If you set the timer to turn on a light when it gets dark, the light will turn on exactly when you've set it. Timer controls can range from digital to dials. In this guide, we will go through different types of light timers, how to set a light timer switch and why you may need them.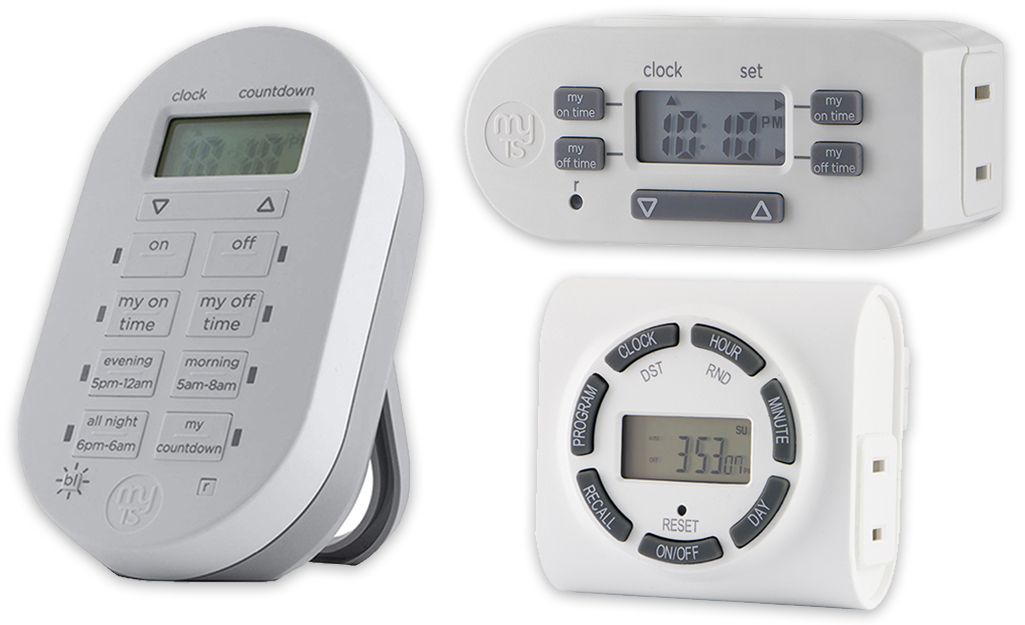 Sometimes, setting a timer for a light can be more difficult than assumed. There are different types of light timers available, and it's important to find and use the one that makes the most sense for you. In this guide, we'll even tell you how to put a timer on a light switch.
While most light timers are activated by setting a specific time on the timer's dial or digital clock, some light timers are controlled using smart devices and Wi-Fi.
A majority of light timers are plugged into a wall outlet or a light switch, and can be used with most bulb types (LED, incandescent, etc.), while some light timers are wired into your home, or are even directly attached to the light itself. These are more rare than a plug-in light timer.
If the timer is not built into the light, it needs to be plugged into the wall outlet. Some light timers also have outlets themselves that require you plug the item into. In this way, you directly control the desk lamp, but not necessarily all the lights, because you've plugged your lamp into the timer's outlet.
Another type of light timer is an intermatic timer. With intermatic timer programming, you usually set the timer to turn the lights on at an ideal, designated time. They're most often used for security purposes, such as turning lights on when it becomes dark outside. This eliminates the need for someone to turn on a light while it's daytime; so when that person returns home and it's dark, the light is already on. Learning how to set an outdoor light timer will be similar to how to set an indoor one. Having a light timer also helps save on electricity cost.
2
Plug In Your Light Timer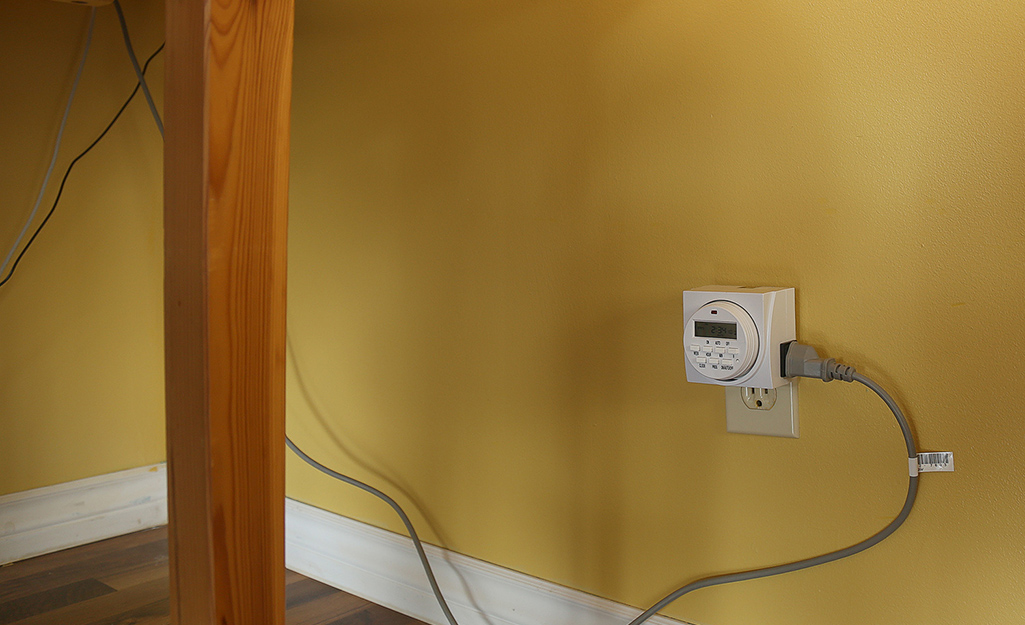 Once you've found the wall switch light timer that's right for you, whether it be digital or not, the first step is to plug it into the wall. Once plugged in, test your light bulb by turning it off and on, making sure it hasn't blown.
Next, turn your timer to its automatic setting, if it has one. This will make sure the timer gets accustomed to when you want your lights on and off. Doing this makes sure the timer understands your schedule.
Set your timer to the correct time if you're using a digital light timer. Doing this ensures that times align for when you set the timer.
If for some reason you've bought a used timer, turn it off to remove all previous timer settings.
3
Set the Time on Your Light Timer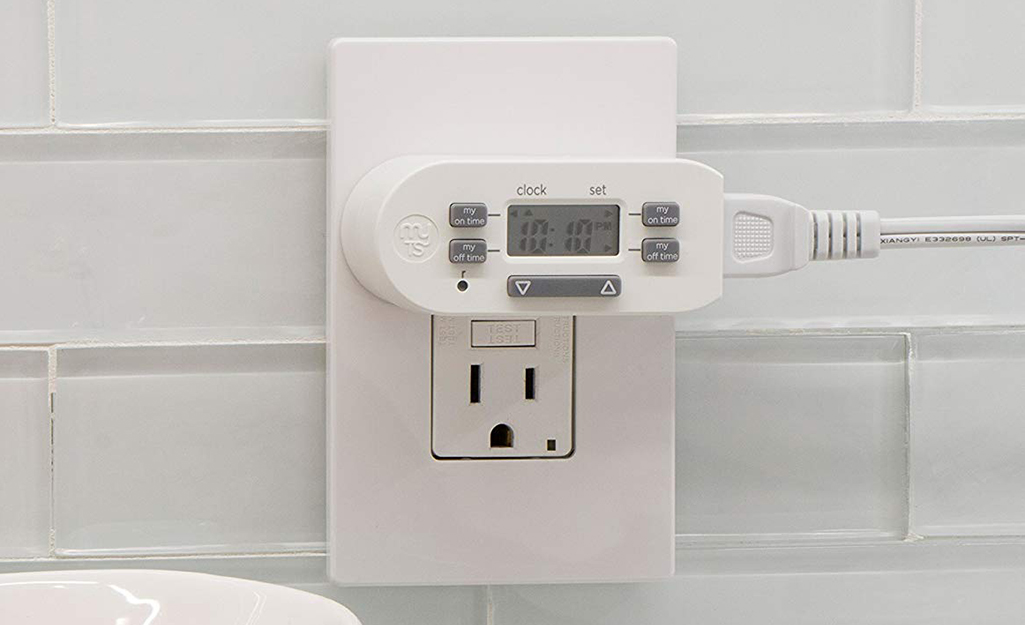 Depending on the type of light timer you have, digital, dial or smart, set the timer. If you have a digital timer, use the buttons to set the time you want lights to turn off and on. If it's a dial, turn it to the correct time setting. If it's a smart timer, use your phone and the required app.
Typically once your timer is set, there will be an indicator that it is. If your timer is digital, it'll likely flash on the screen. If it's a dial, you can clearly see where you set it, and can watch as the dial ticks down to the set time. If it's via a smart device, it should be listed in the accompanying app or website.
Once it's programmed, make sure the timer works, and that the lights turn on or off when you've designated them to. When it's verified, you're good to go.
If you need even further help setting up your light timer, consult the user manual.
Ready to invest in home security and more? The Home Depot delivers online orders when and where you need them.
Explore More on homedepot.com