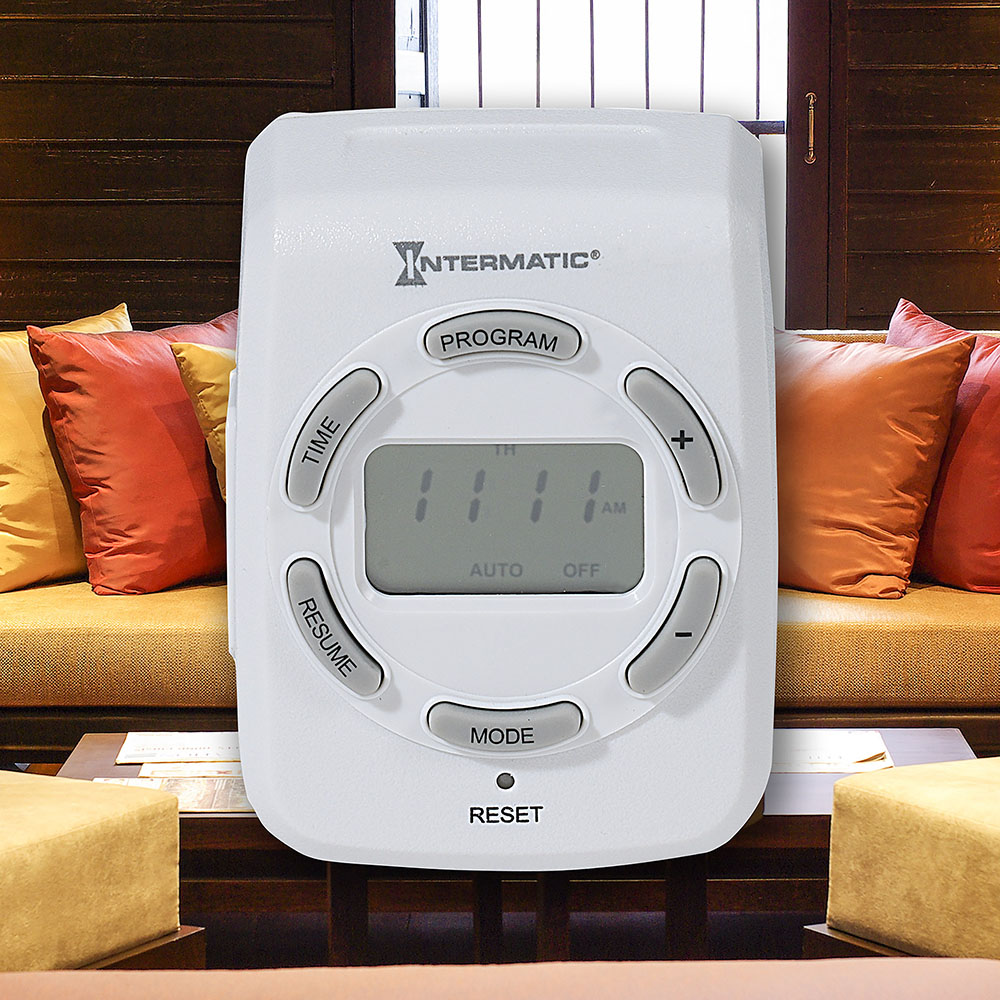 Electrical timers automatically turn lights, appliances, irrigation systems and motion sensors on and off, saving you money, water and energy. This guide will help you understand the different types of timers and the tasks they perform.
Lighting and Appliance Timers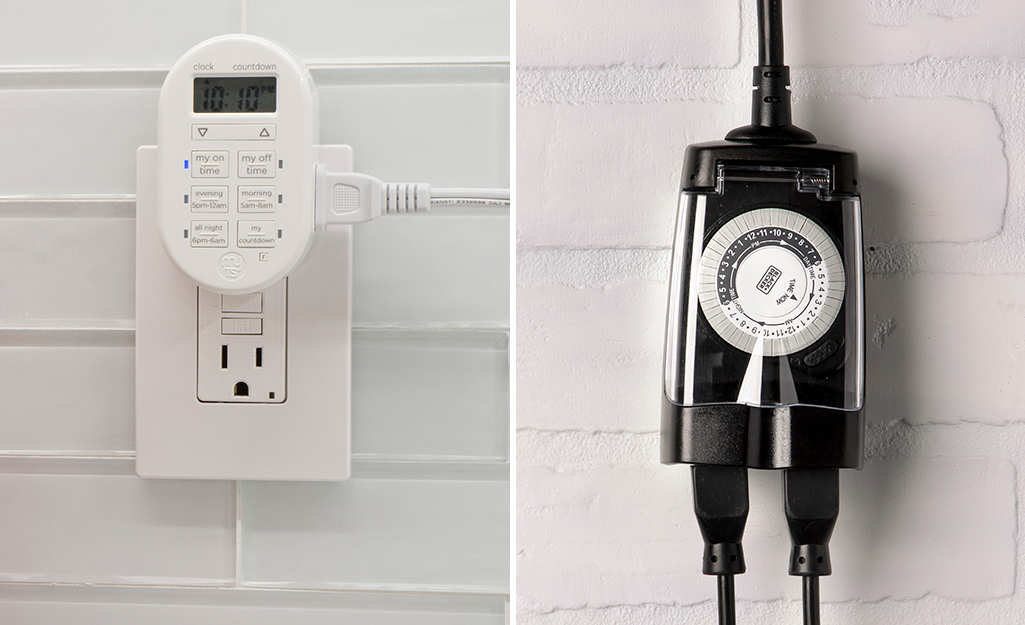 Timers attached to motion detectors increase security in and around your home, while putting program lights and appliances on a schedule fits your routine. There are a variety of timers to choose from depending on what your needs are. From indoor to outdoor timers, and everything in between, timers are designed to make your life safer and more seamless.
Motion Detectors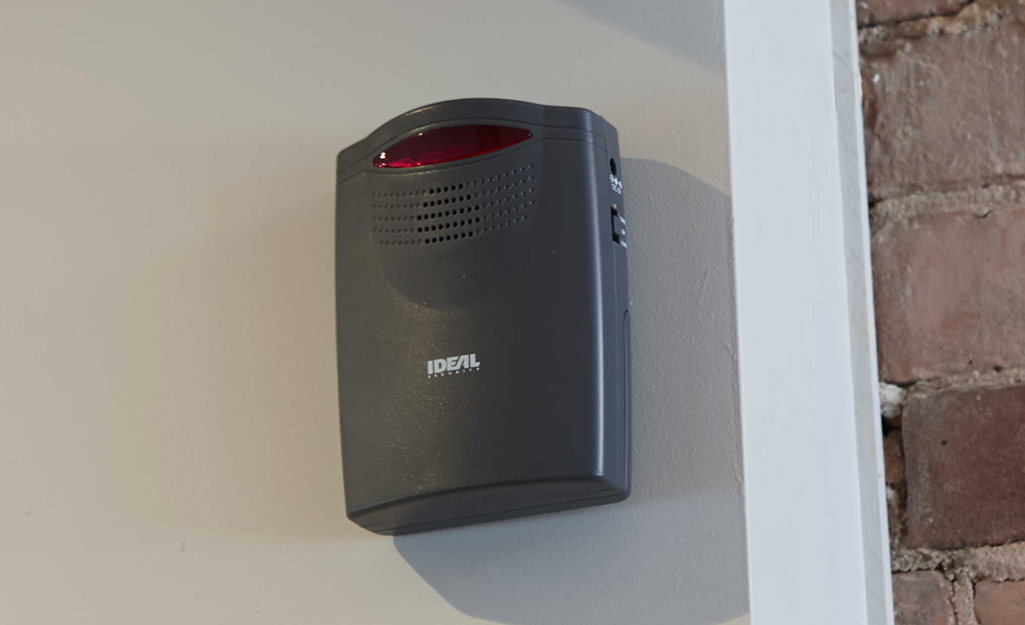 Senses movement in a room and automatically turns on the light for a preset amount of time, or until the switch senses the room is empty.
Ideal for bathrooms, laundry rooms or rooms where the light is often left on, or where you need hands-free activation.
Ideal for garage doors or porches.
Timer Switch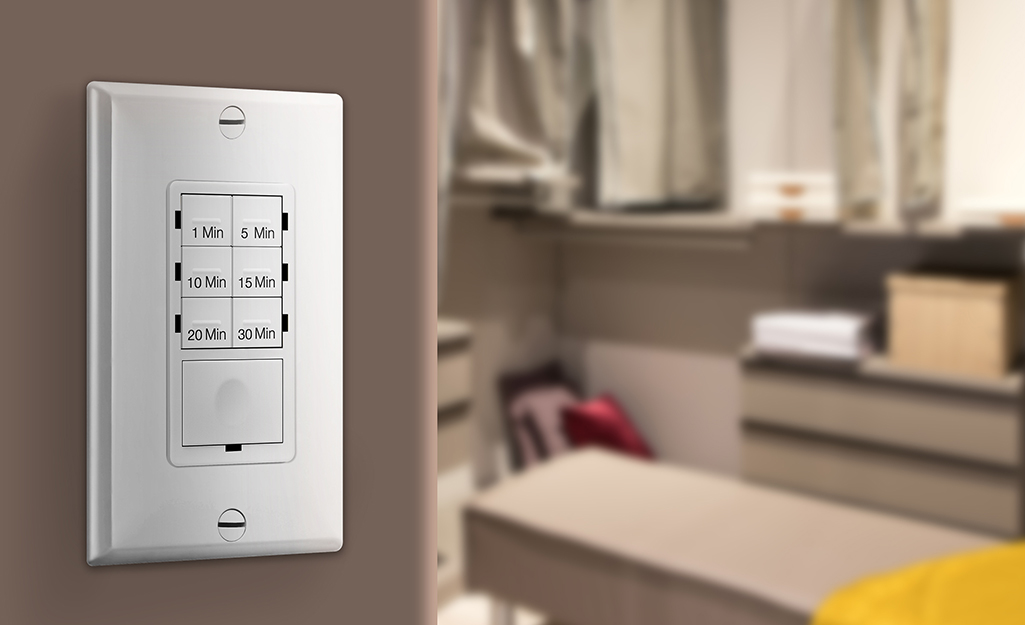 A timer switch is a great choice for rooms where you won't need to occupy them for very long. They are also great for conserving energy. Here are a few other characteristics of timer switches:
Has a button or knob that turns on a light for a preset amount of time. 
Option to override controls with the touch of another button.
Ideal for minimizing moisture in bathrooms if used to control bathroom vent fans.
To be most effective, start fan 5 minutes before a shower, and can be set to run 10 minutes after a shower.
Programmable Switch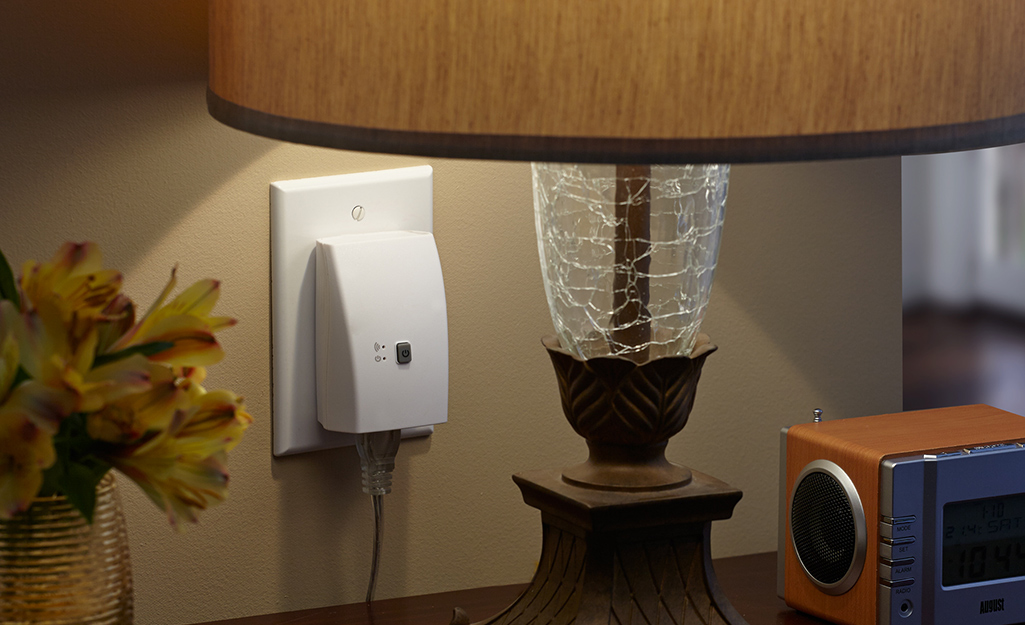 Programmable switches allow you to have complete control over your timing device.
It allows you to set a timer to turn lights, fans, heaters or other appliances on and off with different settings for each day of the week.
Can be programmed to turn lights on and off at random times when you're out of town. 
Some programmable switches offer different settings for the 7 days of the week (or you can set the same schedule for every day), but some don't have this feature. "Random" mode is not offered on every model, so it's something to look for if home security is a concern.
Note: Not all programmable switches support appliances. Some are only designed to handle lights. Make sure you buy a switch with the correct feature(s) and power rating for your needs. 
Plug-In Timer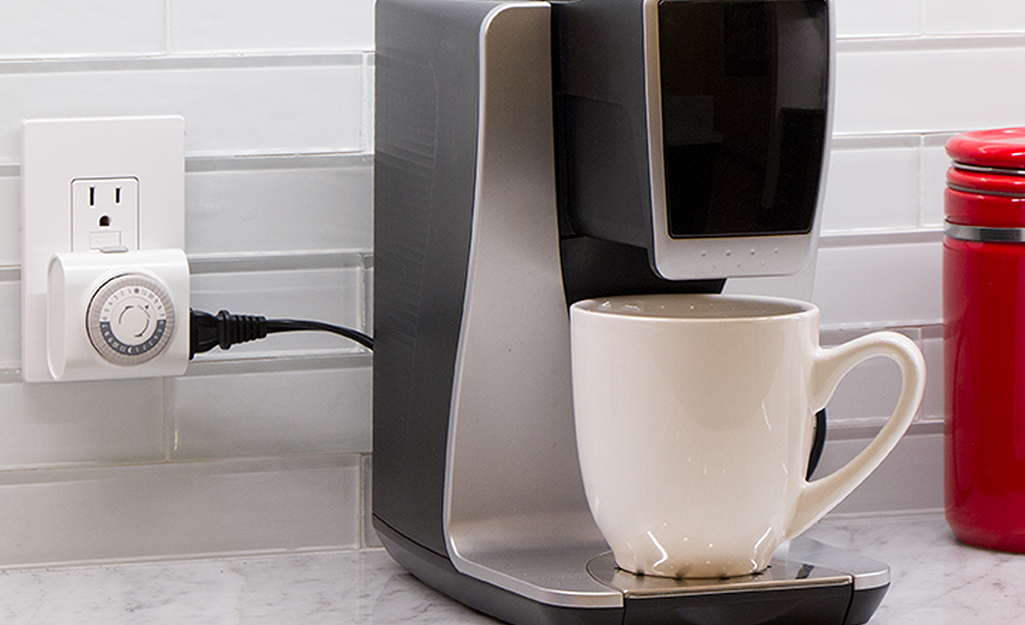 Plug-in timers are unique in the way that the device being timed is plugged directly into the timer. Here are a few more characteristics of plug-in timers.
Allows you to use a timer on one lamp or appliance without the need to rewire wall switches.
Heavy-duty timers available for appliances.
Mechanical and digital varieties available.
Outdoor timers come with weather-resistant housing.
Sprinkler System Timers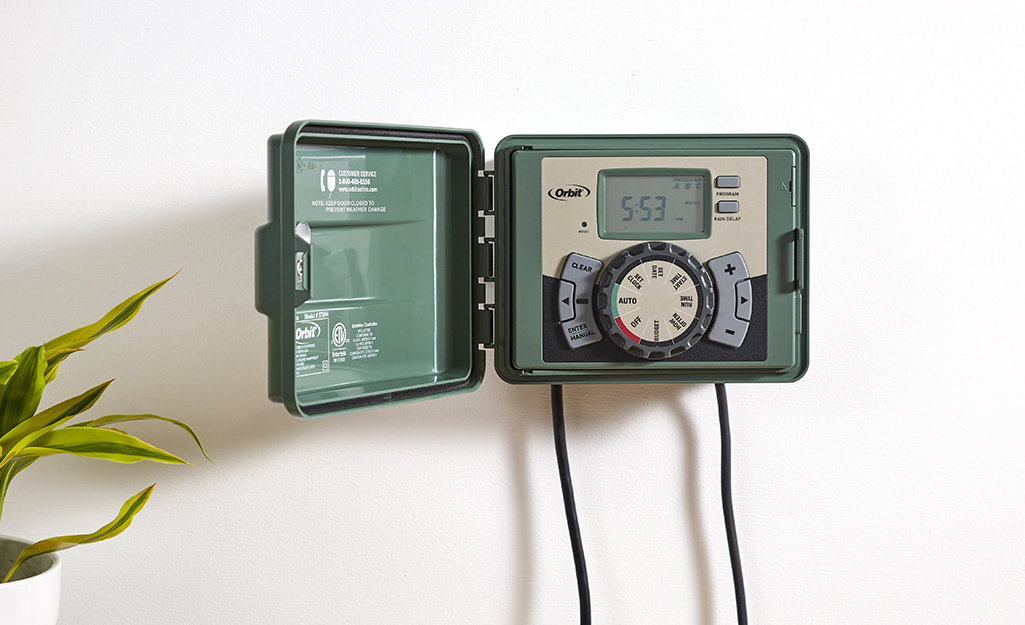 Irrigation system timers allow you to preset your lawn watering schedule. They can be used with outdoor faucets and garden hoses, or more complex irrigation systems. 
Mechanical Timers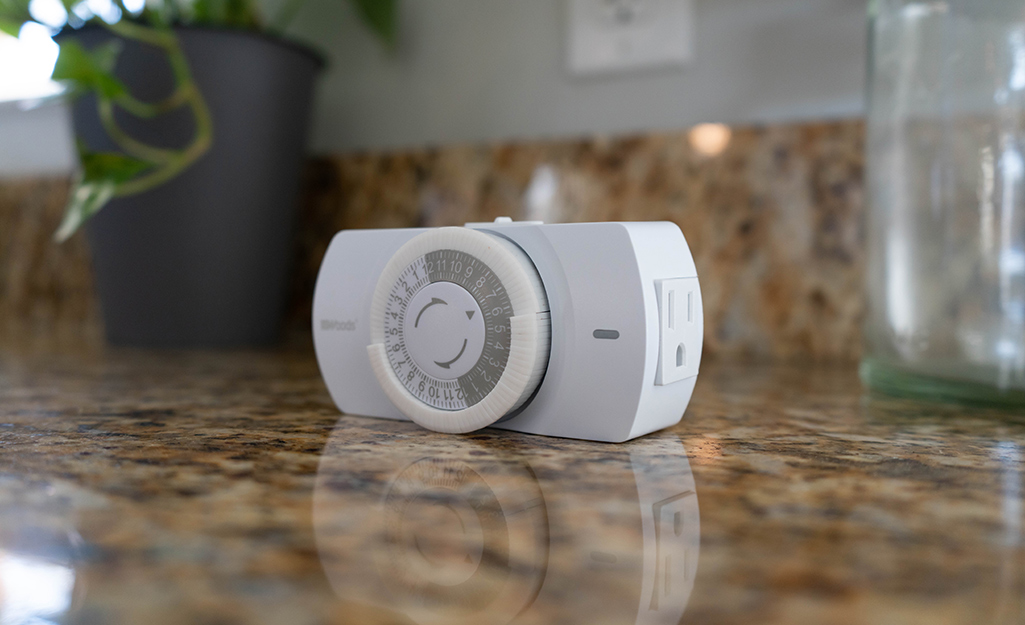 Mechanical timers, which can attach to a garden hose or faucet, are the most economical and reliable, because they don't operate on external power. They are manually set, with gears you rotate by hand like a kitchen timer. With limited programming options, mechanical timers are best suited for yards that don't require varying amounts of water. 
Battery-Operated Timers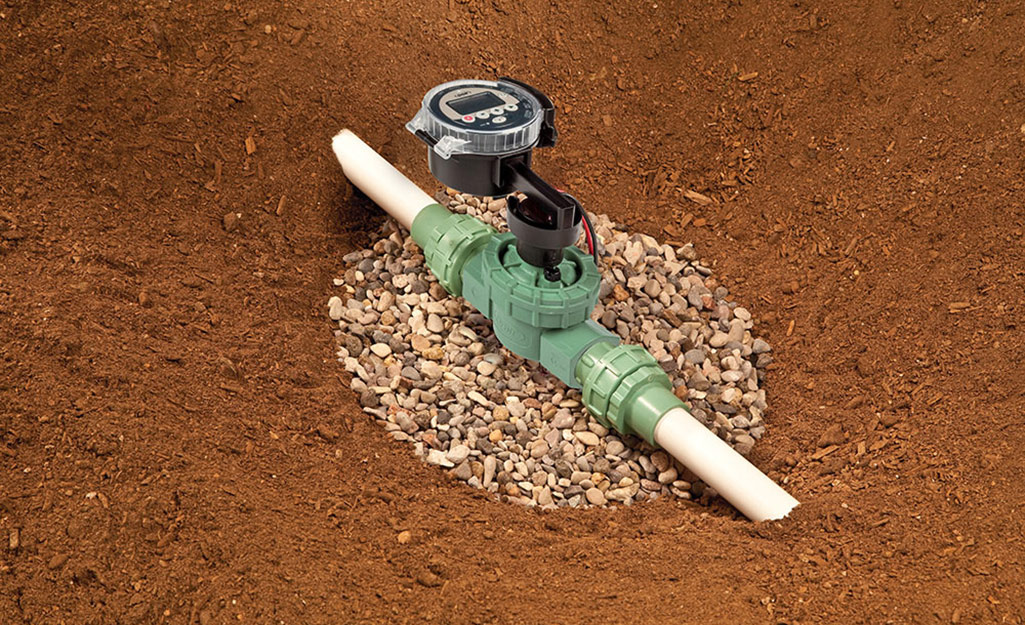 Battery-operated timers run on a battery that generally lasts for a full season. The timer attaches to a garden hose or faucet and often has automatic on and off features, so you can schedule when watering should begin and end. Some models can run multiple programs, making them a popular choice for gardeners who travel frequently. If the battery dies, however, the programs will usually be lost. 
Electronic Timers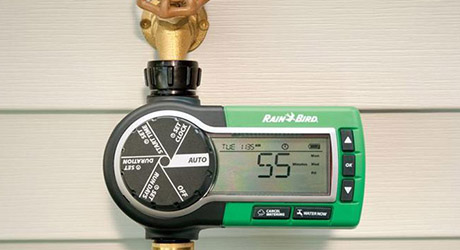 Electronic timers attach to the main water supply and allow you to program multiple schedules for watering different areas of your yard, at different times of the day, for different lengths of time. Some come with software that allows you to program your sprinklers remotely using your computer or phone. 
Smart technology has allowed complete autonomy over timing devices. Here are some of the latest advances:
Wi-Fi-enabled smart hose timers:
Connect to a smartphone or smart home device via home's Wi-Fi.
Can connect to multiple devices at the same time.
Users can adjust watering schedules from phones, tablets and compatible smart home devices.
Bluetooth-enabled smart hose timers:
Simpler functionality than Wi-Fi-enabled.
Can only connect to one device.
Not typically used with smart home devices, Bluetooth usually communicates with an app allowing users to adjust watering schedules from anywhere.
"Rain technology" is sometimes available in different forms:
Designed to prevent unnecessary watering while it's raining out.
Rain-delay functions allow you to skip the watering cycle on a rainy day (manually at the timer, or through a smart home connection).
Rain-sensing functions involve using a moisture sensor put in the ground, used to detect when the soil has reached proper saturation and shuts off water.
Weather forecasting (Wi-Fi and Bluetooth devices only) lets the timer scan local weather forecasts and set the watering schedule accordingly. Only as accurate as your local weather forecast is. 
Timers around the home allow you to conserve energy and make life easier in general. Use The Home Depot Mobile App to view our wide variety of timers and have them delivered right to your doorstep.
Explore More on homedepot.com