Electrical timers automatically turn lights, appliances, irrigation systems and motion sensors on and off, saving you money, water and energy. This guide will help you understand the different types of timers and the tasks they perform.
Lighting and Appliance Timers
Timers attached to motion detectors increase security in and around your home, and program lights and appliances on a schedule that fits your routine.
Indoor motion detector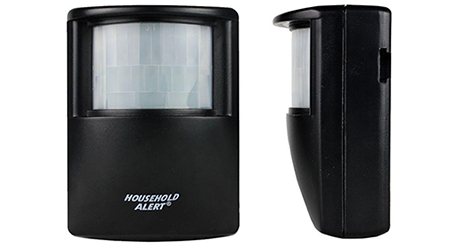 Senses movement in a room and automatically turns on the light for a preset amount of time or until the switch senses the room is empty
Ideal for bathrooms, laundry rooms or rooms where the light is often left on or where you need hands-free activation
Outdoor motion detectors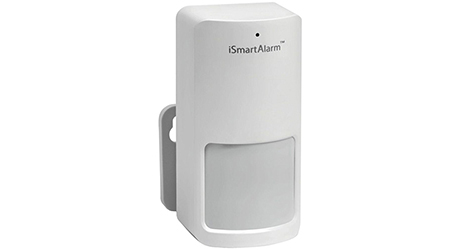 Senses movement in a room and automatically turns on the light for a preset amount of time, unless more motion is detected
Ideal for garage doors or porches
Timer switch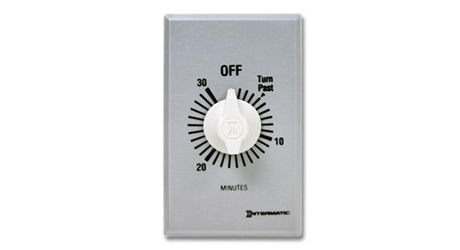 Has a button or knob that turns on a light for a preset amount of time
Use in rooms not occupied for very long, such as bathrooms, walk-in closets or an attic
Option to override controls with the touch of another button
Ideal for minimizing moisture in bathrooms if used to control bathroom vent fans
To be most effective, start fan 5 minutes before a shower and set the timer to run 10 minutes after a shower
Programmable switch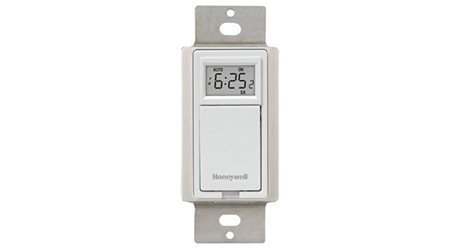 Allows you to set a timer to turn lights, fans, heaters or other appliances on and off with different settings for each day of the week
Can be programmed to turn lights on and off at random times when you're out of town
Plug-in timer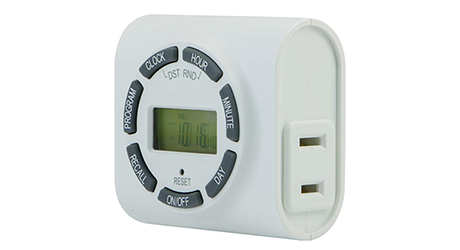 Allows you to use a timer on one lamp or appliance without the need to rewire wall switches
Heavy-duty timers available for appliances
Mechanical and digital varieties available
Outdoor timers come with weather-resistant housing
Sprinkler System Timers
Irrigation system timers allow you to preset your lawn watering schedule. They can be used with outdoor faucets and garden hoses, or more complex irrigation systems. 
Mechanical timers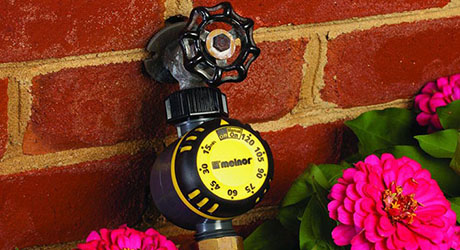 Mechanical timers, which attach to a garden hose or faucet, are the most economical and reliable because they don't operate on external power. They are manually set, with gears you rotate by hand like a kitchen timer. With limited programming options, mechanical timers are best suited for yards that don't require varying amounts of water. 
Battery-operated timers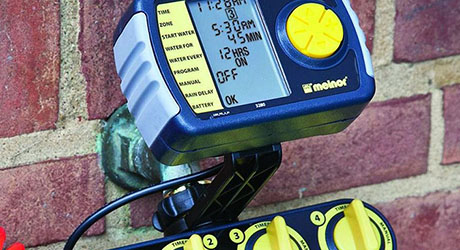 Battery-operated timers run on a battery that generally lasts for a full season. The timer attaches to a garden hose or faucet and often has automatic on and off features, so you can schedule when watering should begin and end. Some models can run multiple programs, making them a popular choice for gardeners who travel frequently. If the battery dies, however, the programs will usually be lost. 
Electronic timers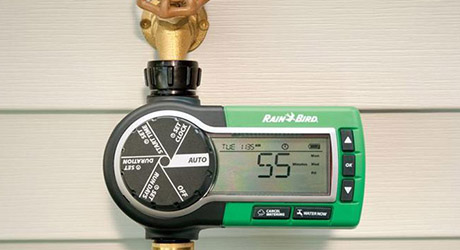 Electronic timers attach to the main water supply and allow you to program multiple schedules for watering different areas of your yard at different times of the day and for different lengths of time. Some come with software that allows you to program your sprinklers remotely using your computer. 
Explore More on homedepot.com