There are several types of fuel injectors but EFI (Electronic Fuel Injection) systems are by far the most widely used today on cars and light trucks. A vital part of your engine's combustion process, fuel injectors spray fuel into a car's cylinders. Spark plugs ignite that fuel and power the engine. A rough idle, a knocking engine, smoke from the car's tail pipe and poor fuel economy are all signs of a bad fuel injector. A fuel injector will last 50,000 to 100,000 miles, so a clogged nozzle is one of the most common injector problems. A faulty sensor is another. 
This Home Depot guide gives pointers on how to test fuel injectors using common tools, lists the symptoms of a clogged fuel injector and provides information on how to clean your fuel injectors.  Check out the video above for more information as well.
Tip: You can also use a car diagnostic scanner to identify performance problems.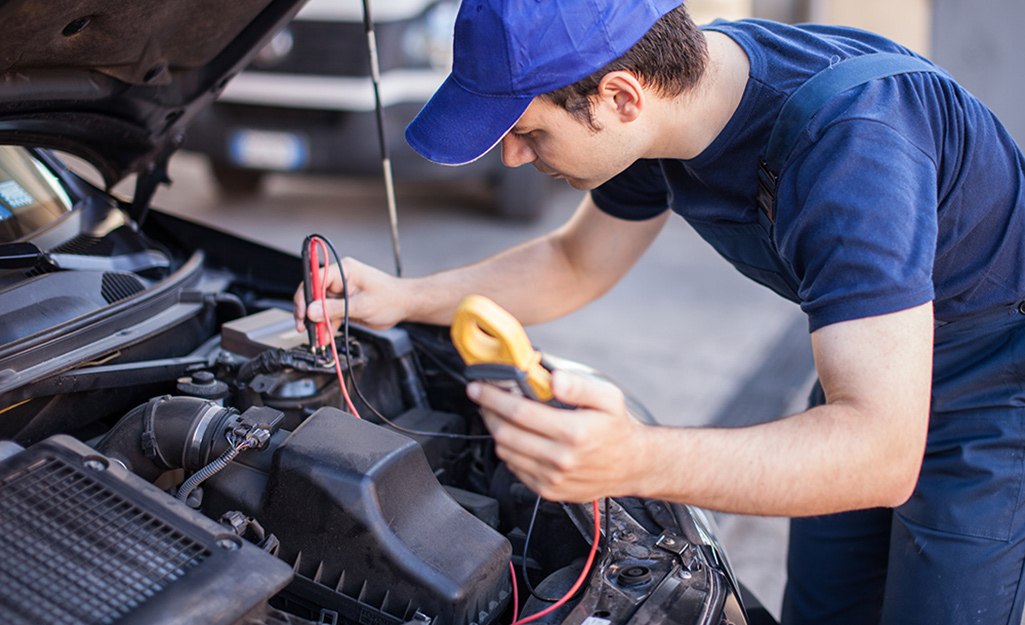 Serious personal injury can occur while testing your fuel system, so be safe. 
Wear protective gloves and eye wear. 
Put your car in park and apply the emergency brake. 
Make sure engine is turned off and cool.
Avoid exposing skin, face and eyes to fuel spray. 
Make sure work area is well-ventilated
Spraying gas is highly flammable. Do not smoke. Stay away from open flames. 
Consult your car owner's manual for specific safety, care and maintenance instructions.
2
Listening or Clicking Test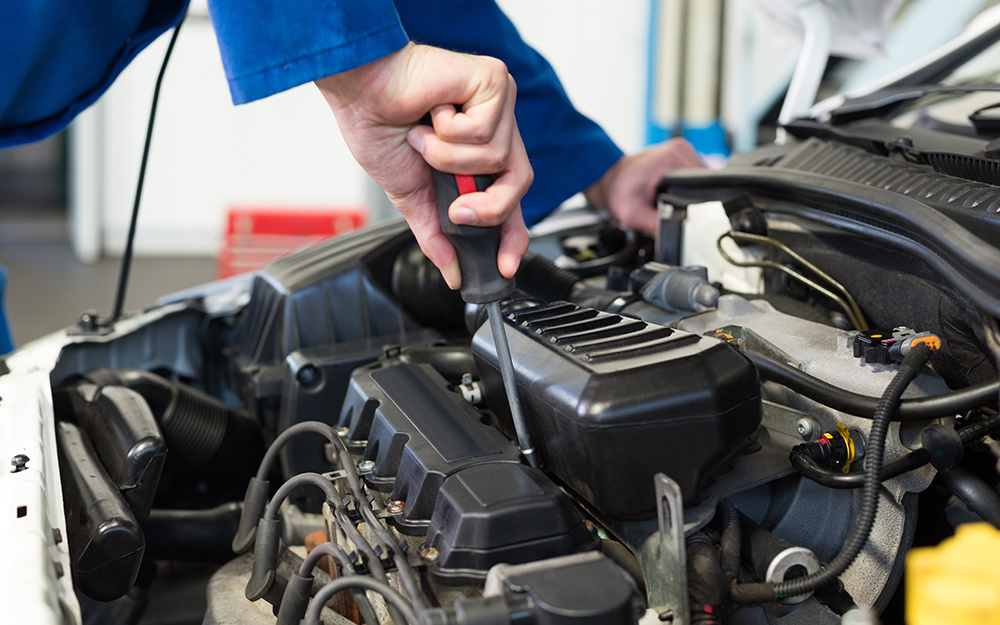 Start the engine and allow it to idle. 
Keep the engine running and touch the end of a long metal screwdriver against the fuel injector. 
Put your ear on the opposite end of the screwdriver. 
A clicking sound means the injector's working.
Silence means the injector may need to be cleaned or replaced.
Repeat this test on each injector and take note of any injectors that don't work.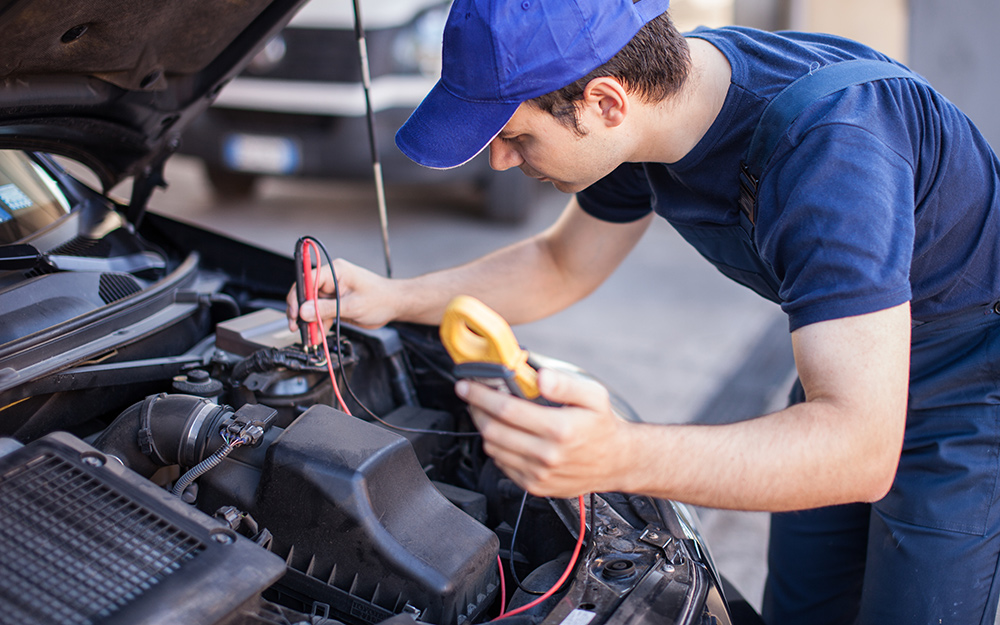 You can check whether a fuel injector is functioning properly with a volt meter or test light tool. Your vehicle's owner's manual should list the right ohm or electrical resistance for your fuel injectors.  Make sure the injector is cold. A hot injector will give a false reading. 
Turn the ignition key on but don't start the car. 
Connect the volt meter or test light to the negative side of the battery. 
Unplug the electrical connector from the injector.
Probe the injector wiring connection with the volt meter to see if it reaches the vehicle manufacturer's ohm specs.
Repeat this test on each injector and take note of any injectors that don't work.
Have the injector(s) replaced if it doesn't meet the vehicle manufacturer's ohm specs.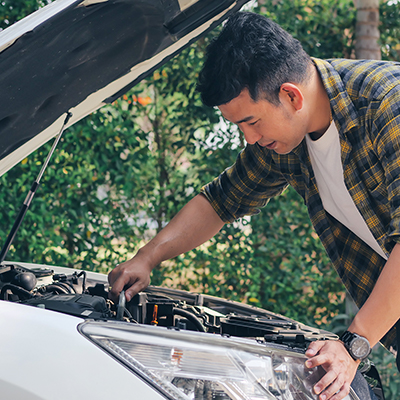 Leaks on or around your fuel injector can indicate that it has bad O-ring seals and it may need to be replaced.
Smell for gas on or around the injector and look for visible leaks or drips.
5
How to Clean Fuel Injectors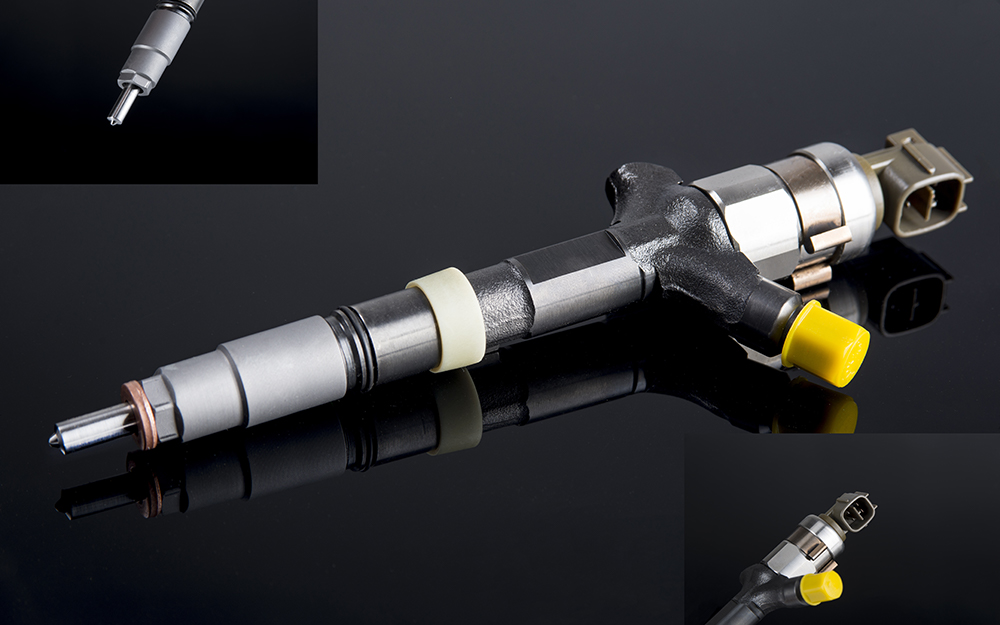 Every time you turn on your ignition, residue from your engine and gas additives go through your injectors. Over time this residue can build up, causing fuel injector problems. Cleaning ideas are listed below. (If one cleaning process doesn't fix the problem, move to the next one on the list).
Pour fuel system cleaner into a full gas tank. 
Remove fuel injector. Spray undiluted fuel system cleaner, carburetor or throttle body cleaner through it to remove residue.
Have the fuel injector(s) professionally removed and cleaned.
Knowing how to test your fuel injectors is an important part of taking care of your car. Being able to keep your car running without a trip to an auto repair shop is an excellent skill. Ready to repair your car? Use The Home Depot Mobile App to locate products and check inventory. We'll take you to the exact aisle and bay.
Explore More on homedepot.com