Project Guide
How to Make a Pipe Coat Hanger
Time Required:

Under 2 hours

Difficulty:

Beginner
---
This DIH project will teach you to build a beautiful pipe coat hanger that will be both useful and add interest to your decor. In addition, you'll be increasing your comfort and skill with common carpenter tools such as a circular saw, drill and sanding block.
With all your tools and materials in place, this project should take about 30 minutes to complete.

Review the cut list, making note of the measurements, cut indicators and scrap wood.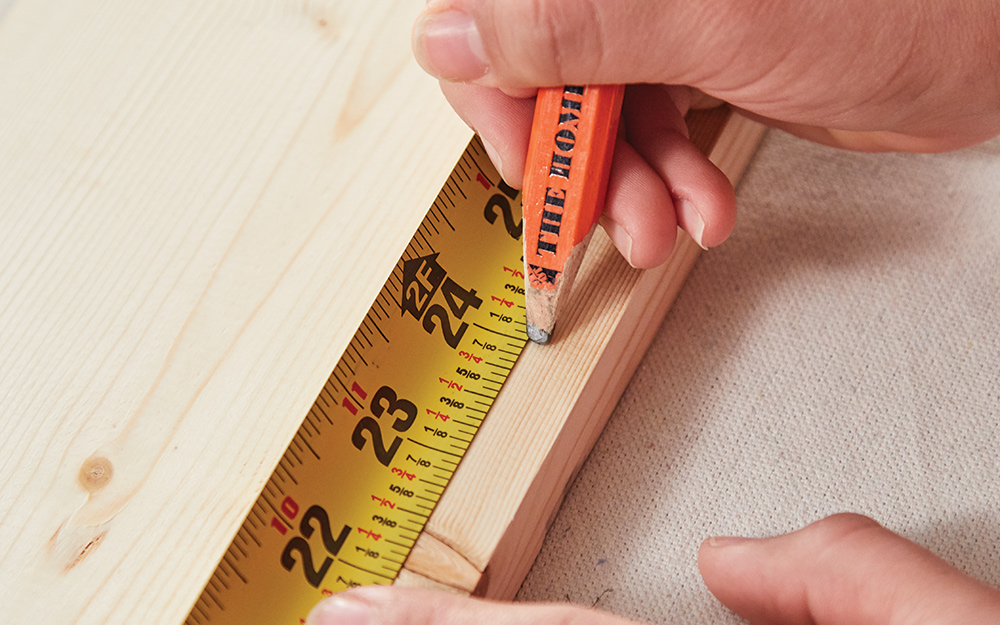 Using the measuring tape, measure and mark cuts on the wood and according to the cut list.
Tip: Cut pieces one at a time then measure and mark the next piece from the remaining scrap to ensure that all pieces are correct in size.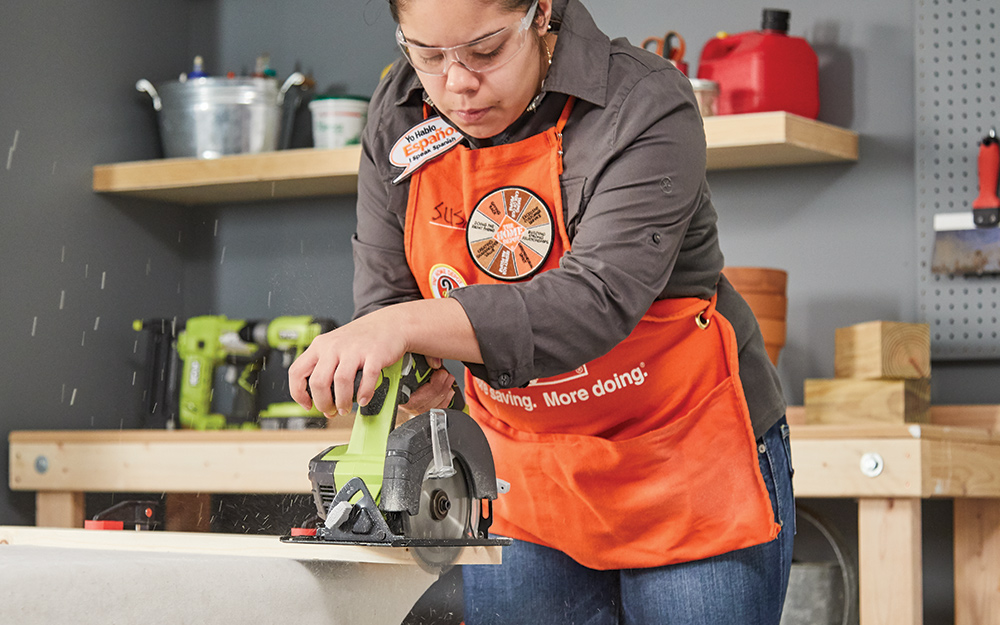 Use a circular saw to make the cuts on the wood, then use sanding block to smooth any rough edges.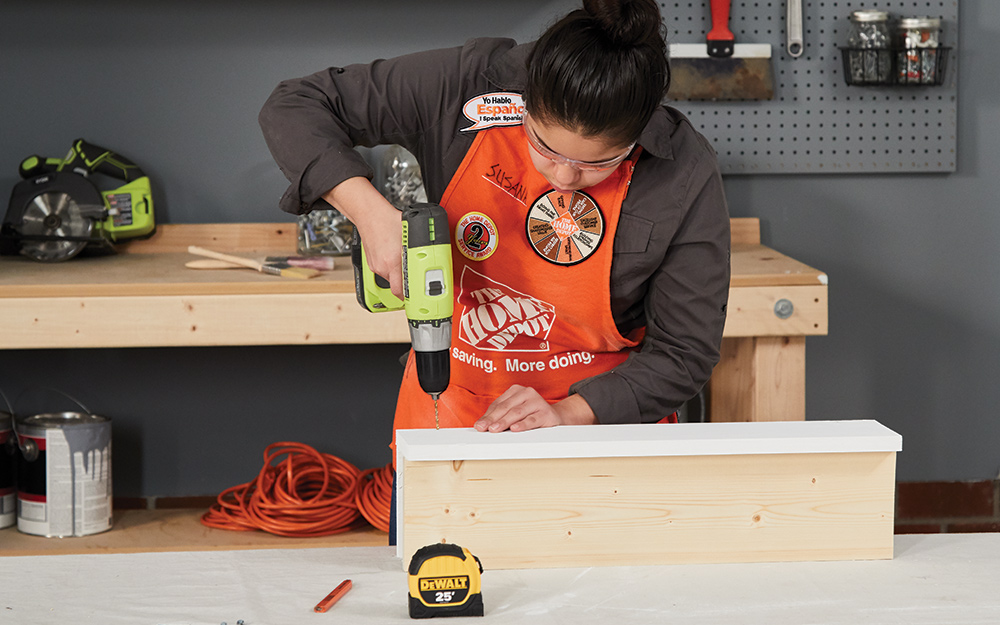 Place one board on top of edge of second board flush to the edge.
Pre-drill using 1/8-inch bit a hole 2 inches away from each edge.
Attach shelf with 2 1/2-inch wood screws.
Pre-Drill the Mounting Holes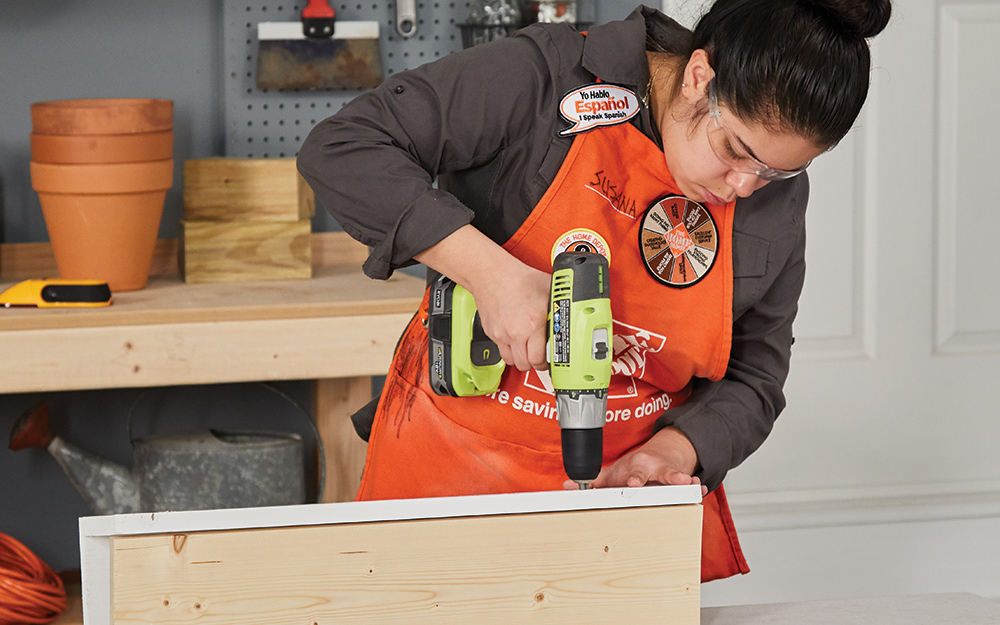 Using the 1/8-inch drill bit drill two pilot holes centered on the back board 4 inches in from each side.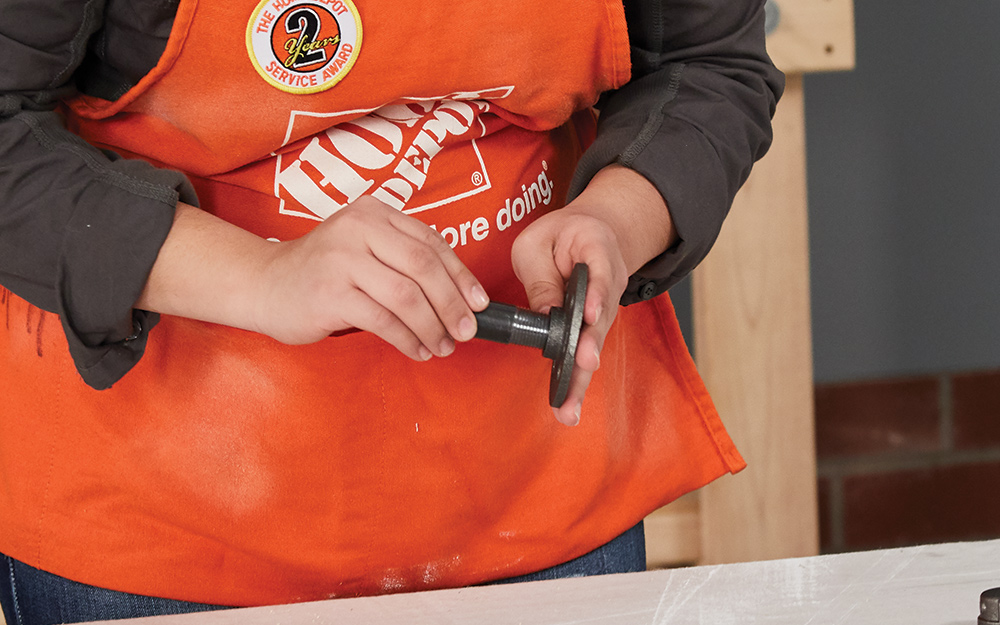 Screw caps on one end of each pipe and screw the other end into the flanges. Repeat two more times.
Mount Shelf and Attach Hooks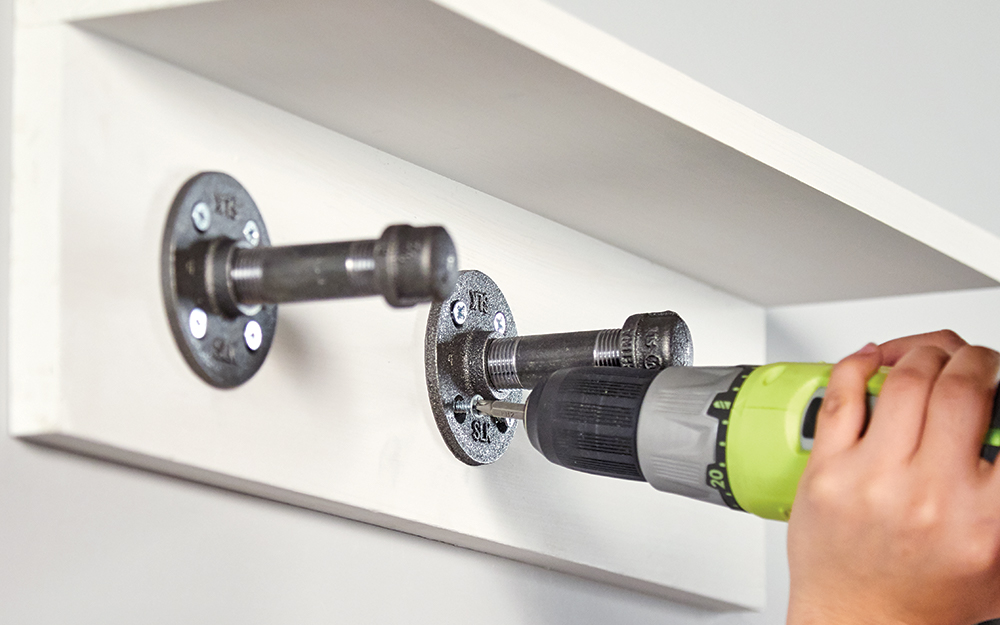 Using remaining 2 1/2-inch wood screws attach shelf to wall (holes are 16 inches apart in case you want to mount to studs).
Use 3/4-inch wood screws to attach hooks. Mount one hook directly over each mounting screw and the third one in the center.
Tip: Use a straight edge and measuring tape to perfectly space and line up the pipe hooks.
Drawing a horizontal line centered on the back board and three vertical lines (one in the center and two 4 inches in from each side) will give you a great guide for where to put your screws.
Optional: Paint the screw heads to match the pipe color/finish.