Ideas & Inspiration
10-Minute Ideas to Get the Most Out of Your Annuals
Planting brightly colored annuals is instant and consistent gratification. Either in planters or in the ground, annuals liven up your garden with summer-long color.
Begonias, petunias, impatiens, marigolds and geraniums are grown and known for bright, saturated colors and nonstop blooms until frost.
Annuals are not high-maintenance, but with a little bit of extra care, they will continue to thrive throughout the season.
Take 10 minutes to do any of these tasks and get the most out of your annuals this summer.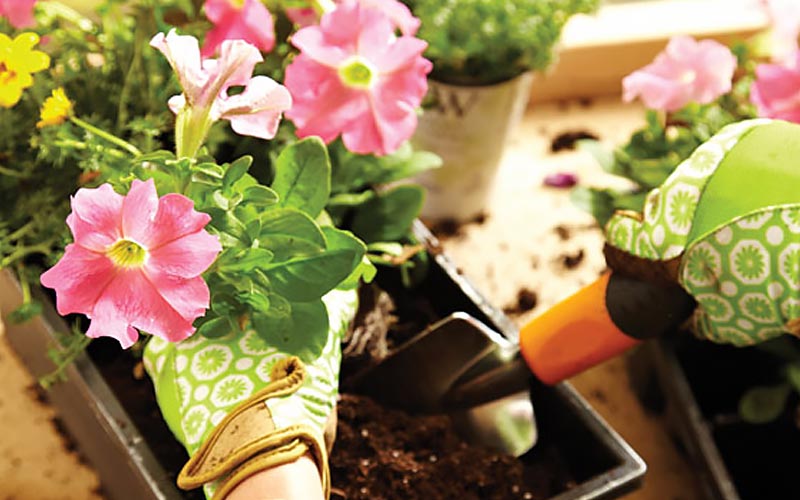 Start with high-quality potting mix like Miracle-Gro. It's soilless, which means it contains perlite, peat moss and a wetting agent but no traditional soil. Choose garden soil for in-ground flower beds.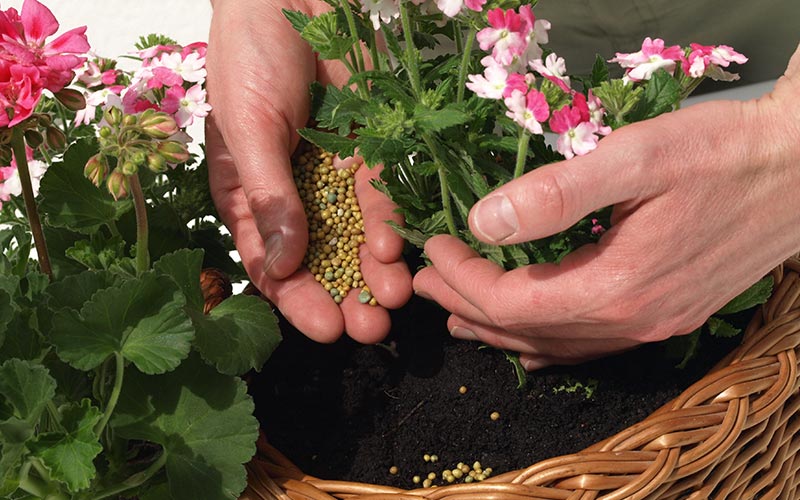 Potting mix should be refreshed each year. If you're not replacing the potting mix, enhance it with compost, perlite and peat moss and a bit of plant food. Fertilizer in potting mix loses its strength after six months.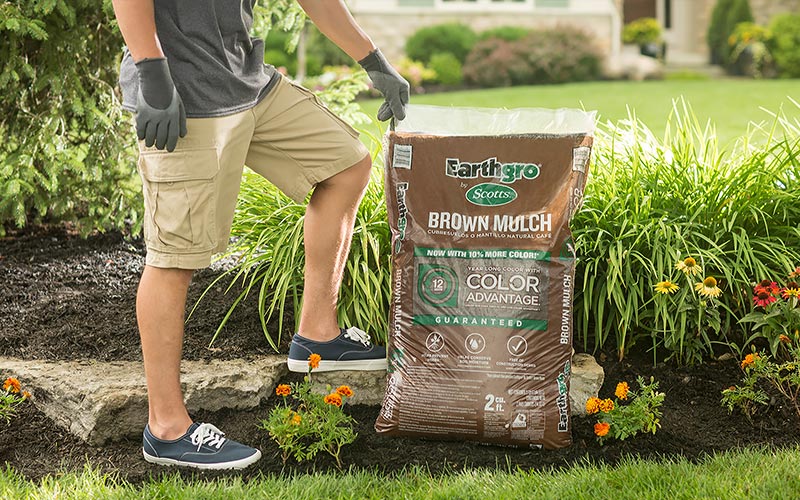 Finish beds with a dressing of mulch, and containers with a layer of sheet moss. Just like a freshly made bed looks best, tucking in annuals with a natural blanket gives a finished and consistent look. To use sheet moss, fill a Homer bucket with water and soak the sheet moss before draping it on top of the container.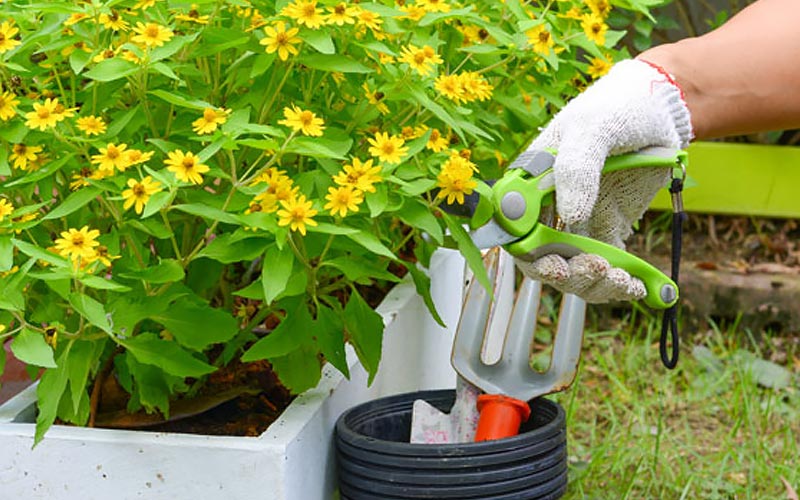 You'll get more blooms on stronger stems if you pinch and prune early and deadhead during the season. Use pruning snips to make the job easier, being sure to clean them when you're done.