Your bath vanity is one of the busiest spaces in your home. While the sink is the spot for morning routines and nighttime prep, the vanity cabinets and drawers are the storage center for your bath essentials. It's where form meets function. It's also one of the easiest areas to update so that your bathroom can reflect your personal style. 
Whether you define your style as modern, global or a little in-between, the right vanity, paired with the right lighting, bath accessories and decor, will allow you to update your bath with ease. Using one versatile vanity as the main ingredient, this guide will teach you how to swap out a few decor pieces to create three different style statements.
Things To Consider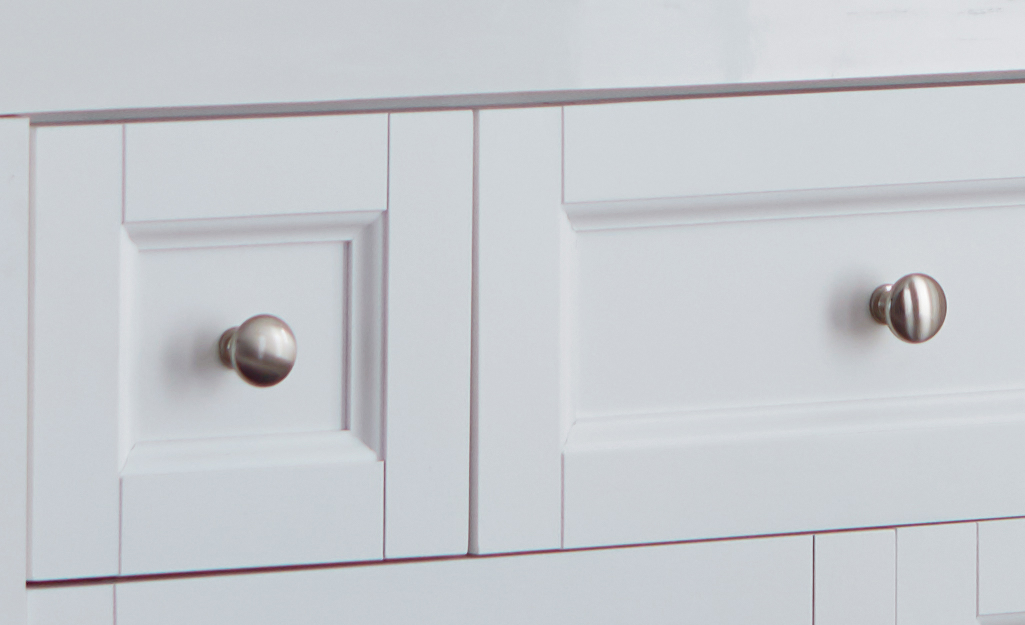 Think of your bath vanity as a great canvas. Whether you leave it as-is, and simply change up the decor pieces around it to match your style, or go all out with a full vanity makeover, is up to you. 
Here are few things to keep in mind:
While you don't have to switch out hardware to update your bath vanity style, it is a quick and relatively inexpensive change to make.
Keep the rest of your home decor style in mind when styling your bath vanity to avoid a mashup of styles that just doesn't work for you. 
If you want to update your bath with an all-new vanity, be sure to measure the space. Your ability to purchase a double vanity or stick to a single sink vanity will depend on the size of your bathroom.
Consider whether you want a vanity with a matching mirror or if you'd like to mix up styles by purchasing a mirror in a complementary design. 
Tip: If you tend to switch out bath decor often, a vanity with classic door styles and clean lines will be your best bet in terms of styling in many ways.
Go Global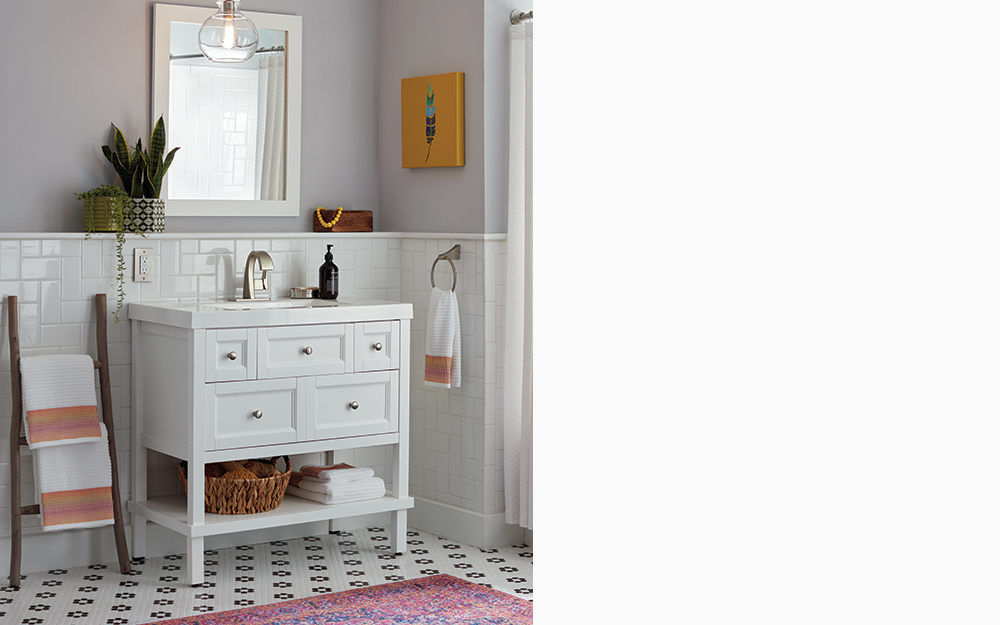 Capture a bit of the bohemian vibe in your bath. Start from the ground up. Instead of choosing a basic bath mat, layer a brightly colored area rug on top of classic black and white floor tile to create a unique look and immediate interest. Then bring in woven baskets, textured towels and global-inspired wall art to add a carefree touch to the space. Don't forget the lighting, but make it understated with a simple-yet-stylish pendant light. 
Make It Modern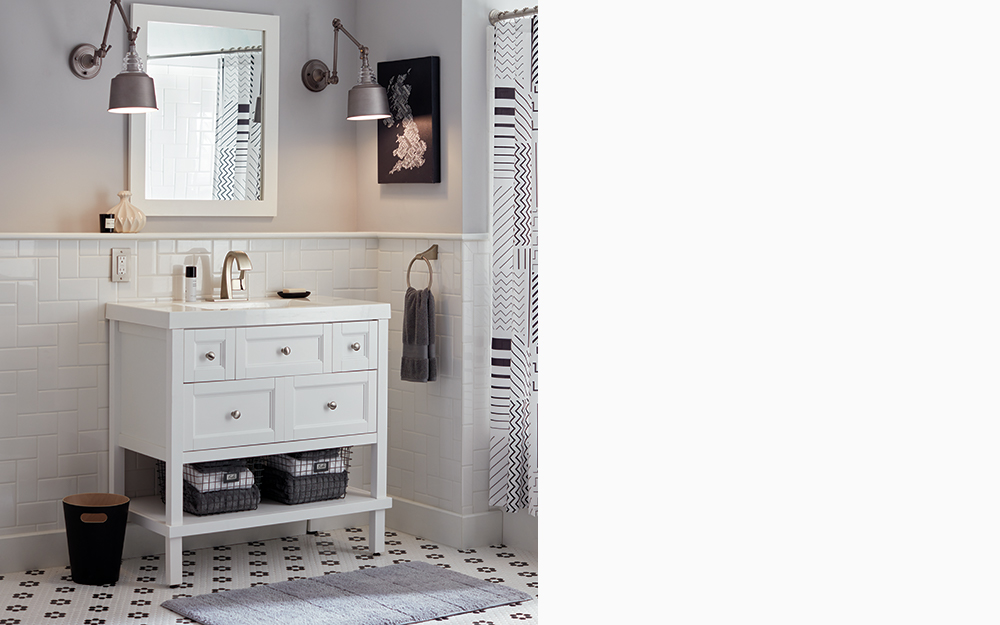 Create the ultimate modern bath space by incorporating soothing shades of grey, black and white with contemporary accessories like standout wall sconces and a patterned shower curtain. Opt for solid color textiles, minimalist wall art and simple storage baskets that complement the clean lines of the vanity. 
Give a Nod to Nature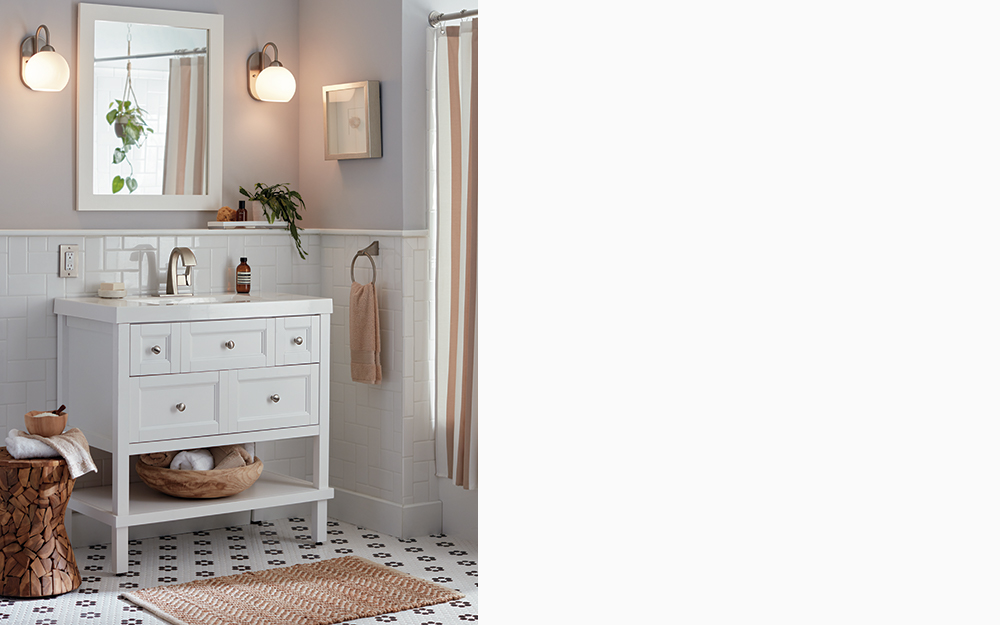 Mix neutral colors and natural textures to transform your bathroom into a spa-like space. Stick to a simple palette of calming colors, like earthy browns and tans, and bring in various textures such as a natural fiber rug, wooden stools, bowls and a bit of greenery. Keep lighting minimal by flanking simple pendants that add a soft glow to the tranquil space. 
How to Choose Bath Vanity Lights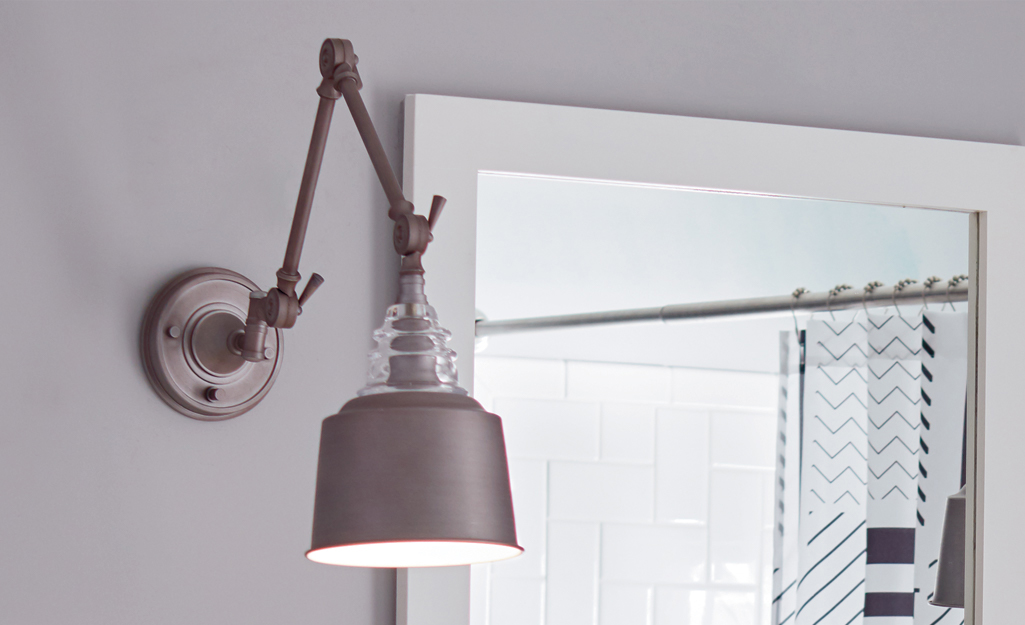 A beautiful vanity needs adequate lighting. However, the light quality is only half the battle. It's important to choose a vanity light with a style that complements your existing fixtures and decor. A few things to consider when selecting vanity lighting include the size, finish and design style. Here are some tips on choosing vanity lighting:
Pick the right size: Choose a fixture that is no wider than your vanity or cabinet width, which may be wider than your mirror. Aim for about 75 percent of the mirror's total width. 
Choose the right finish: Coordinate the light's finish with the existing faucets and fixtures in your bathroom.
Match styles: Pick a fixture that matches the style of your vanity. If your vanity is contemporary, choose a fixture that also has contemporary elements. 
Shop The Home Depot online for the latest styles in vanities, bathroom accessories and light fixtures. The Home Depot delivers online orders when and where you need them.
Explore More on homedepot.com