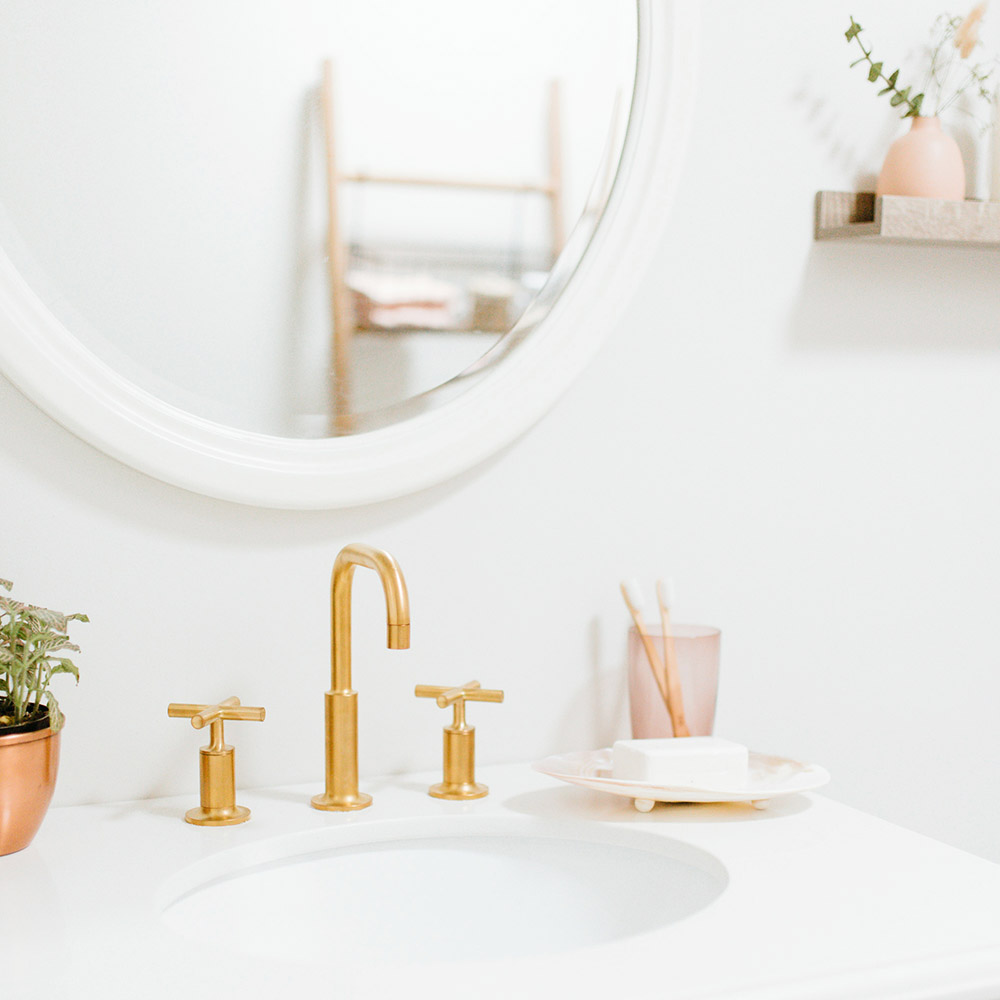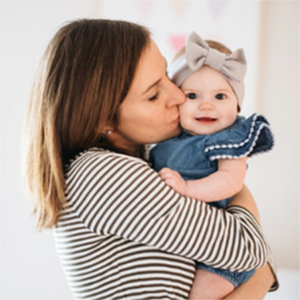 A Note From The Home Depot
As new home owners, Caitlin Kruse of The Mama Notes and her husband knew their first home needed some serious attention. First on their list was their dark and windowless hallway bathroom.
Caitlin knew that she wanted a light and airy space, so she moodboarded her dream bathroom and quickly said goodbye to the outdated space.
After two weeks of hard work, Caitlin's modern bathroom remodel came together with gorgeous elements from the Home Decorators Collection. Make sure to look for the new skylight and rich pops of matte brushed gold hardware and lighting that add layers of interest to the room.
1
Gorgeous and Modern Bathroom Remodel
We bought our first home last May and knew we had a full plate of renovations on our hands after we got the keys! We fell in love with the location, yard and bones of our house but it was in need of serious updates.
Being first time home owners, we've never done a single home project and I was so eager to get started—after all I'd dreamed of being able to do this for so many years as we lived in rentals.
We decided to start with our hall bathroom first, since it's what guests use and it's in a high traffic area off our main hall. This is also the bathroom our one-year-old daughter uses and I was dying to have a nice, new tub for her baths.
Here are the scary before photos…. As you'll see we gutted the entire space, taking out everything floor to ceiling. Goodbye giant mirror and terra cotta tiles!
To start the process I made a moodboard of my modern bathroom remodel, and then turned to Home Decorators Collection to bring it to life.
Here's a peek at my initial plan for the bathroom—light, airy and mostly neutral so we can change out the accessories and paint over time as we like. We opted for classic white subway tile with gray grout from tub to ceiling and hexagon cararra marble floor tiling.
I knew I wanted to add a natural wood element and gold accents—when I saw the Walden Vanity from Home Decorator's Collection I knew it was the perfect fit for the space. I love how the gray toned wood picks up the color from the floor tiles and paint, tying it all together. I've long loved Kohler's Purist collection and the matte brushed gold fixtures were just the modern piece the room was lacking.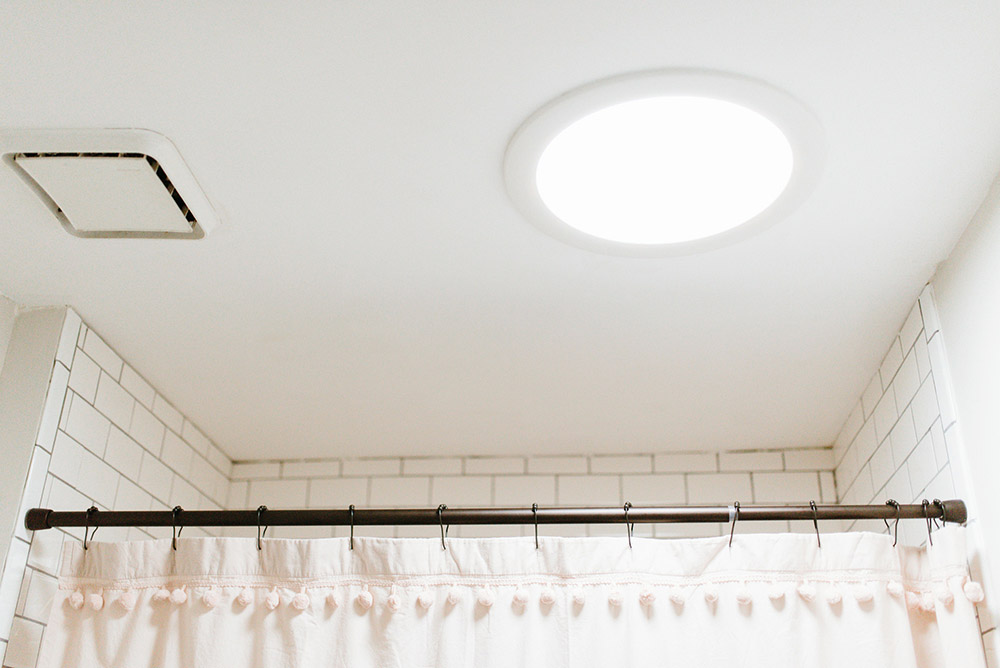 After the design plan was in place, we got to work with the help of a contractor and my dad leading the team! First we added a tube skylight. This was my dad's genius idea and I think we were all a little shocked at just how much light is let into the once dark, windowless room. On a sunny day there is no need to turn on the light at all. We plan to add one in our hall now, too! We had our contractor do install this Velux Tubular Skylight, but it wasn't too complicated.
Our contractor also got rid of that giant overhead light and configured the wiring for our dreamy gold sconce.
17
Simple and Sleek Toilet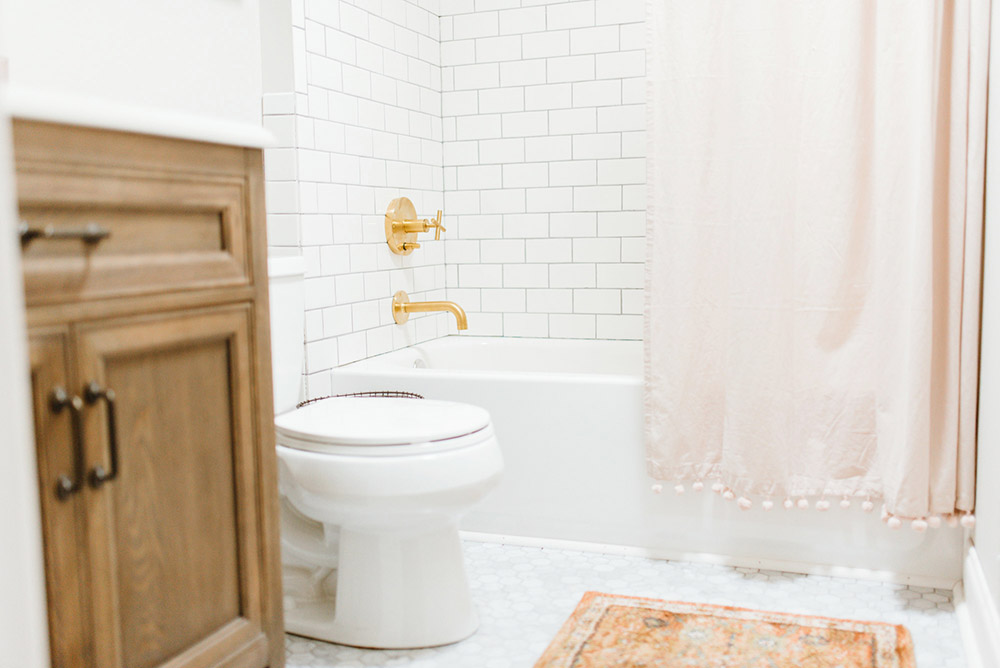 We took out our dated, wall mounted toilet and had a plumber re-configure it so we could install a simple, sleek design we picked up at Home Depot.
19
Neutral Subway Shower Backsplash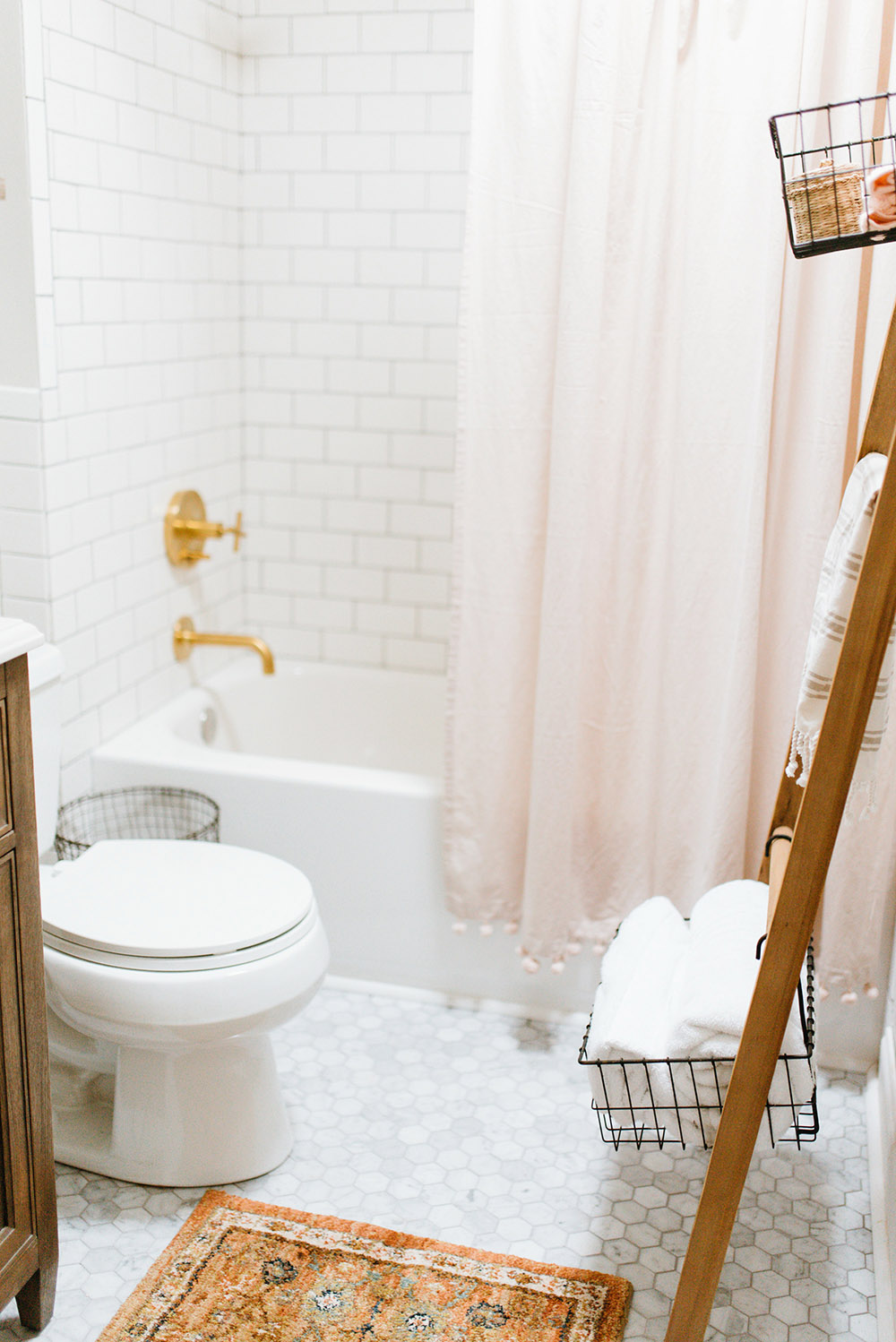 My husband and dad worked tirelessly on framing the space where our bath fitter tub once was. They hung cement board and worked on the plumbing for the shower and sink.
After what felt like forever we were finally ready to install our new tub and start tile work! We worked four long days on tiling the tub and floor. It was my first time doing it and I actually enjoyed the process!
I tested a few grout colors, but landed on Delorean Gray Sanded Grout and am so pleased with the results. Hopefully it won't show too much dirt (opposed to white) and I love the contrast—it really ties the handles of our vanity and shower curtain rod together.
The tub is by far my favorite part of the room—I can't wait to take a long soak in it, and bathe my daughter here! The timeless combo of gold and white is one I know we'll love for a long, long time and I'm already plotting how I can take this shower head and faucets to our next home (haha).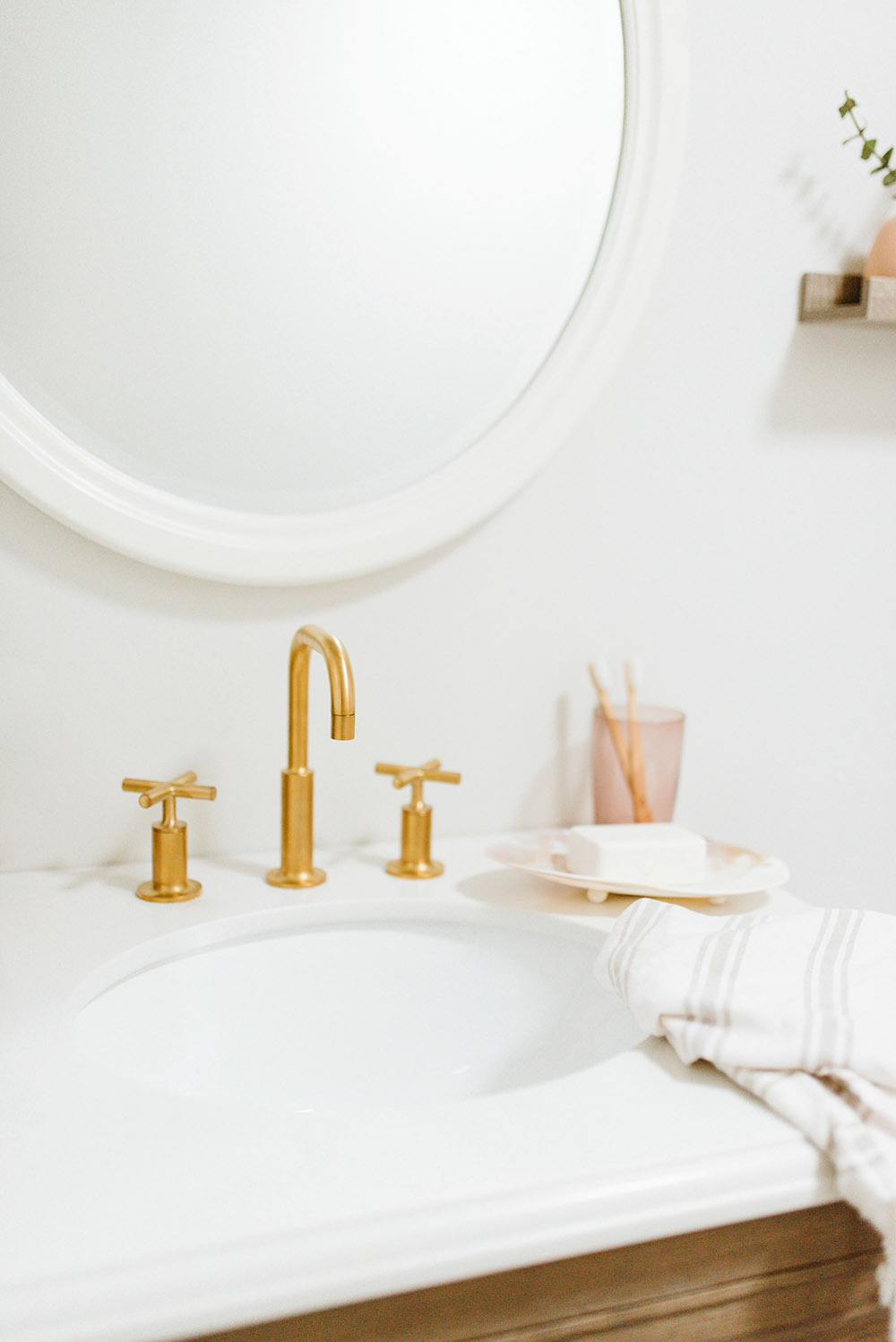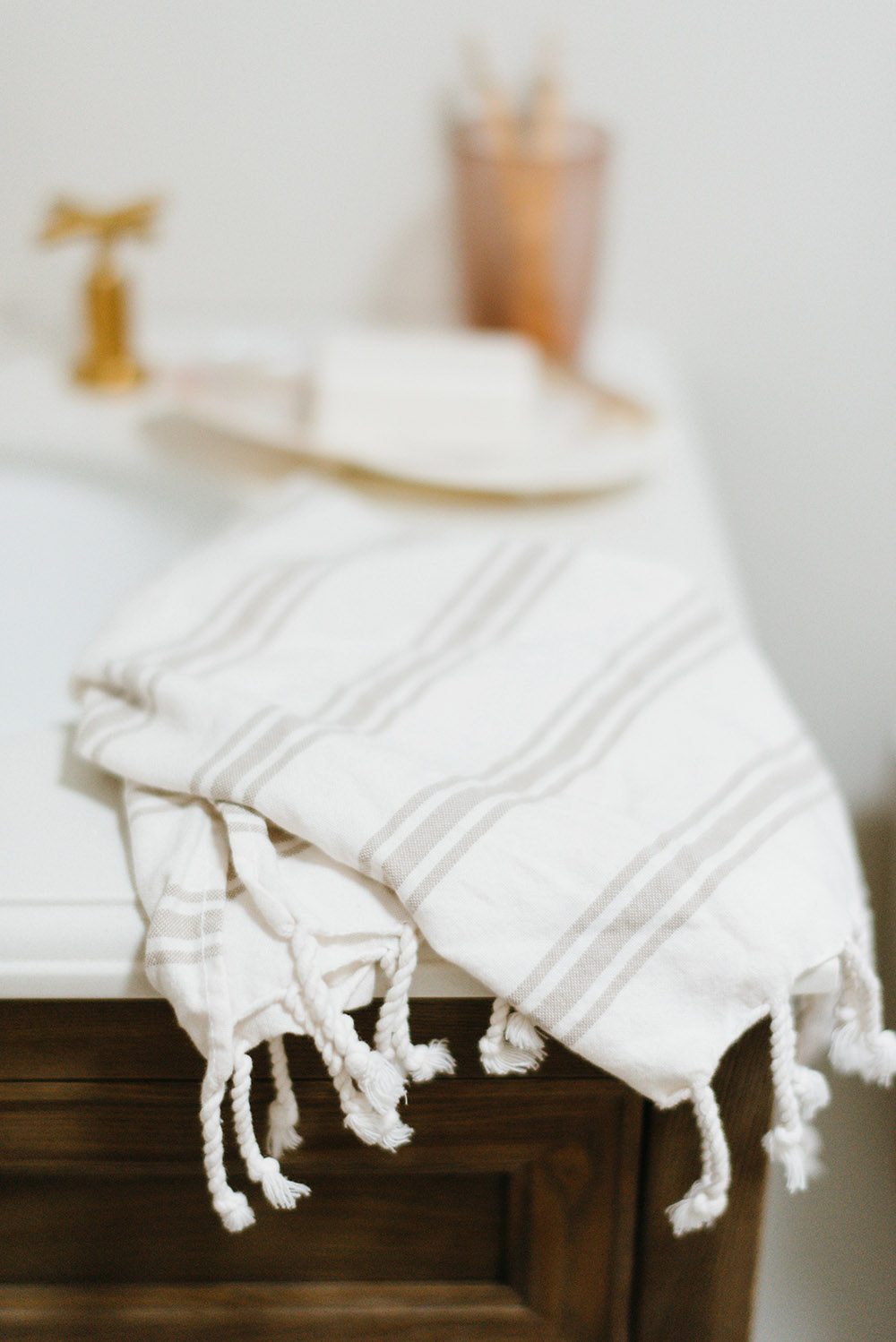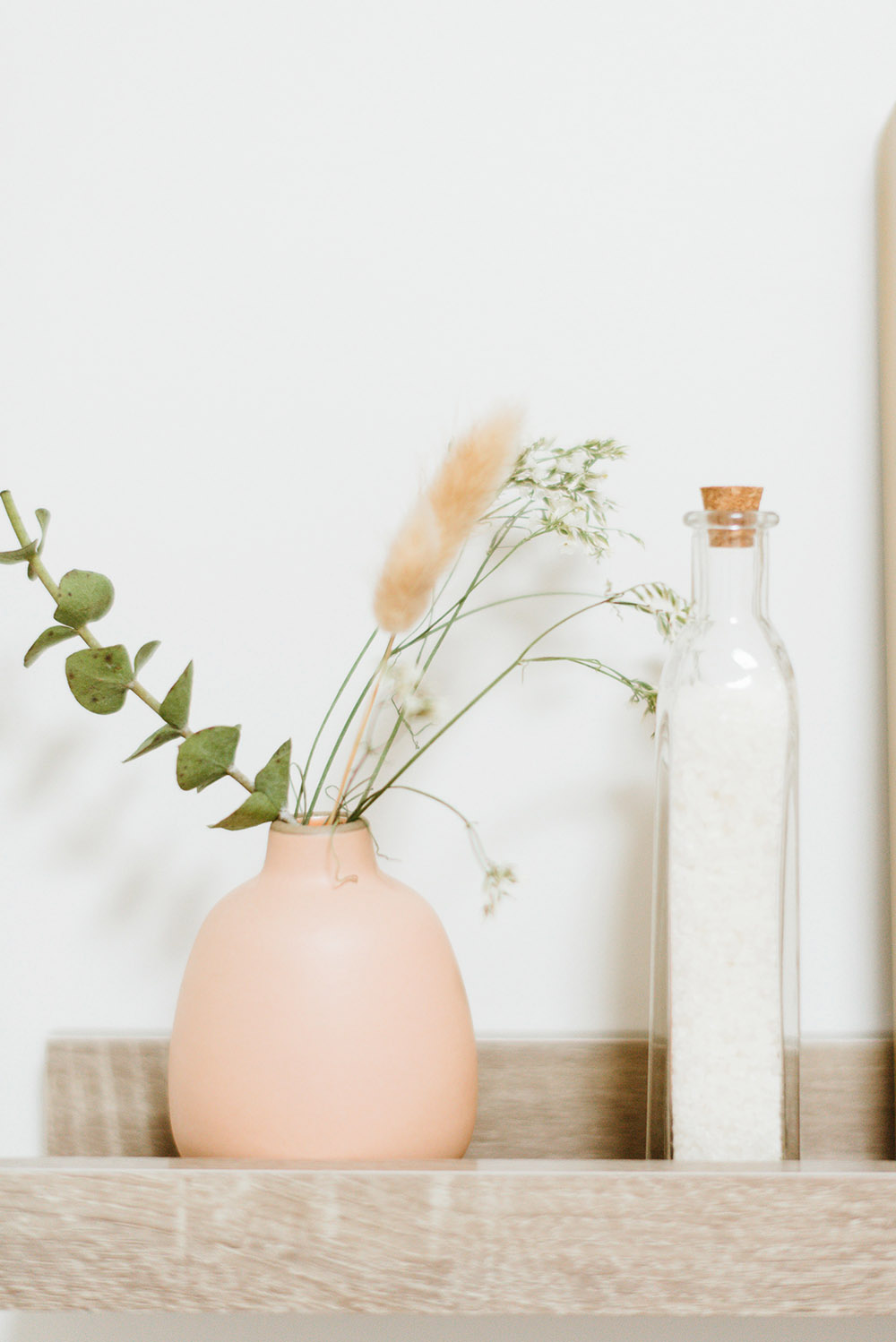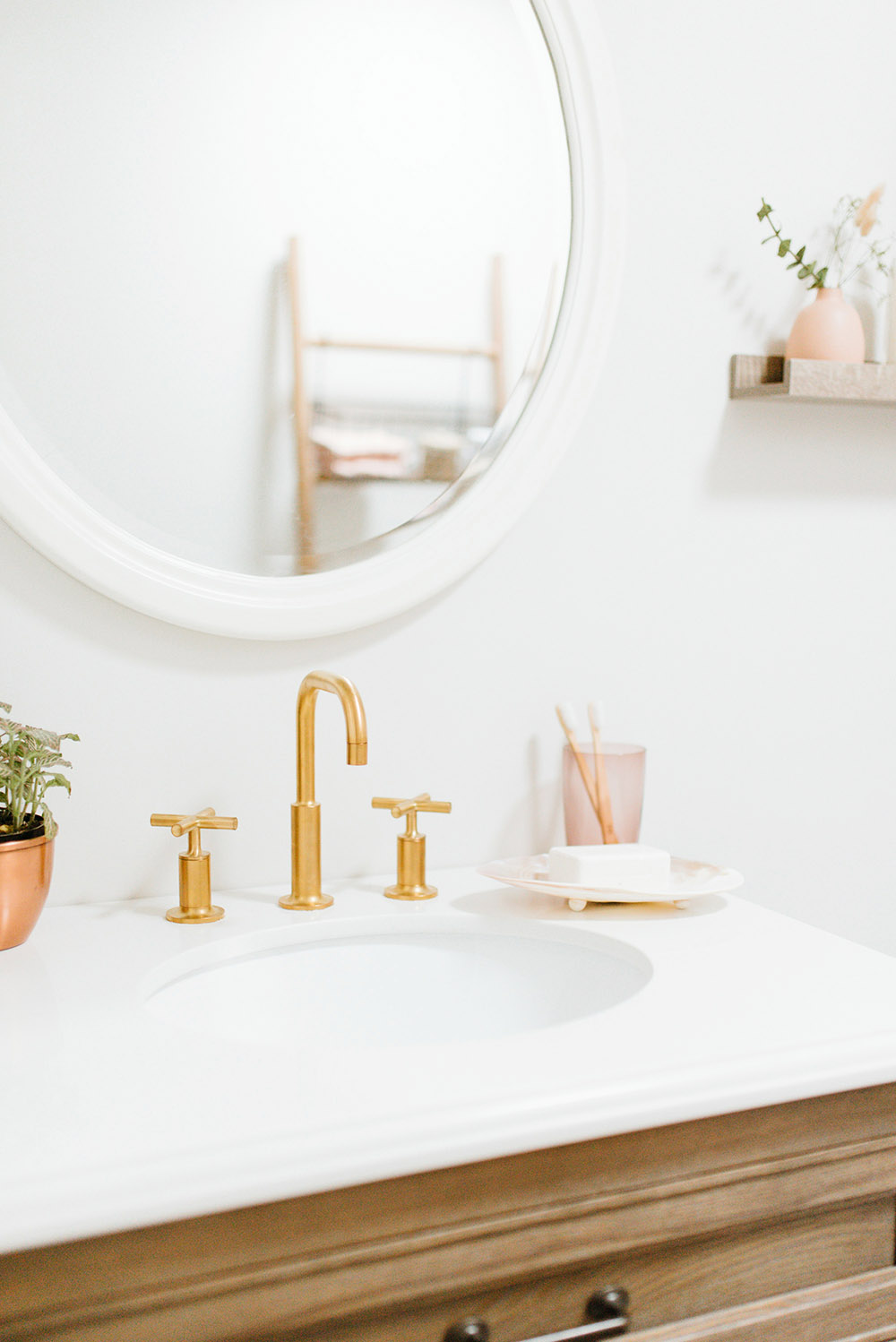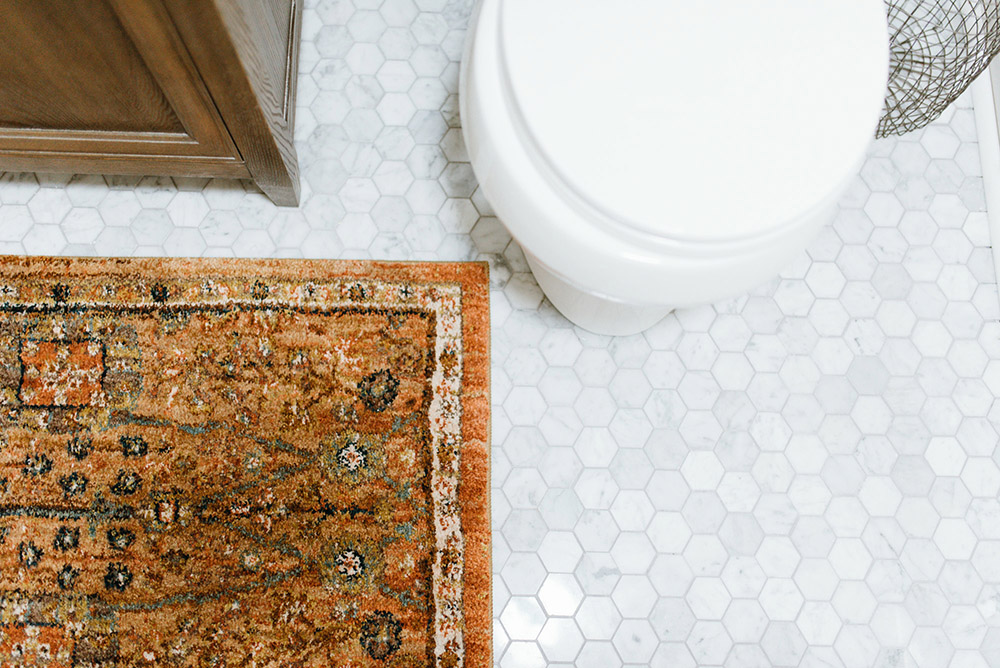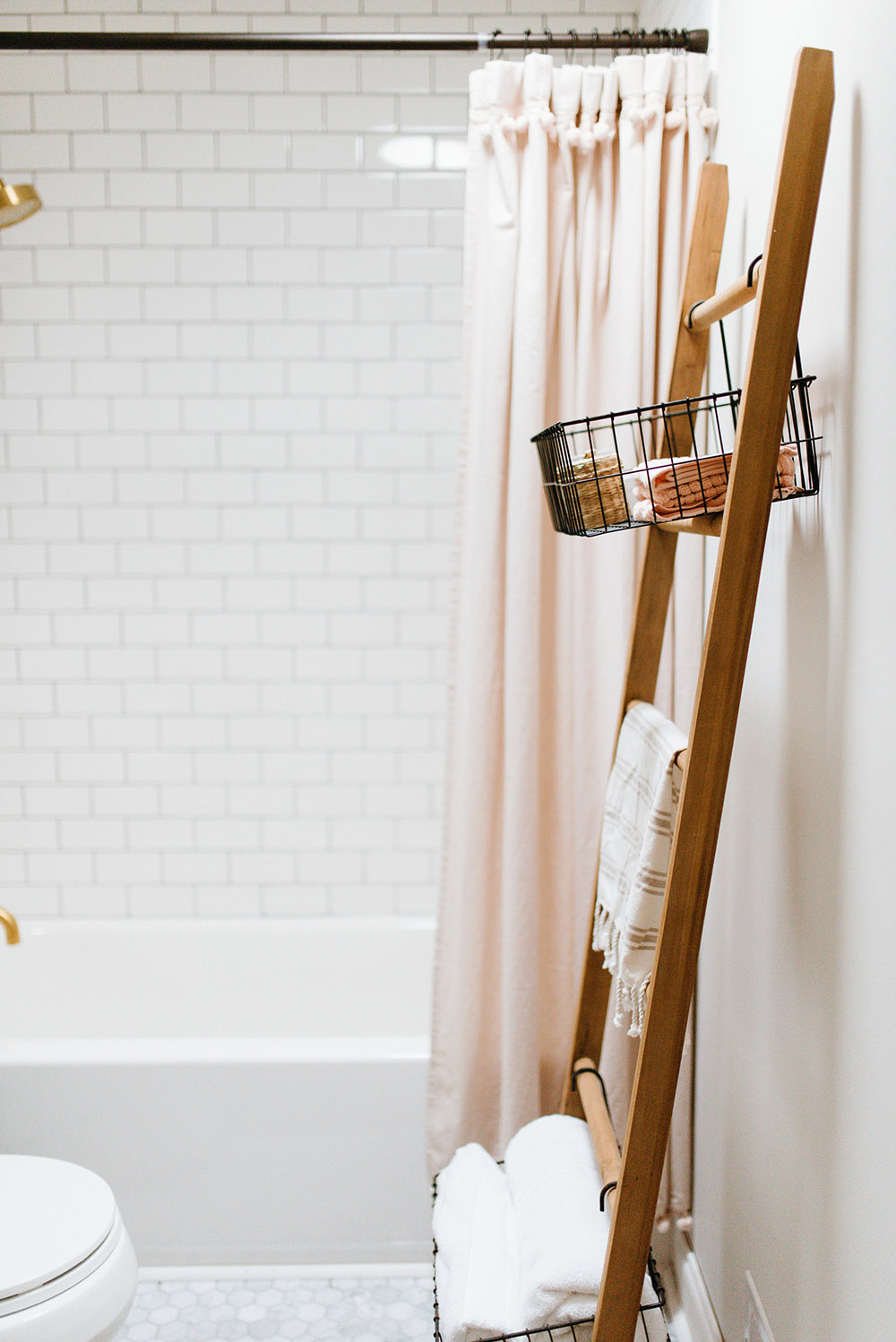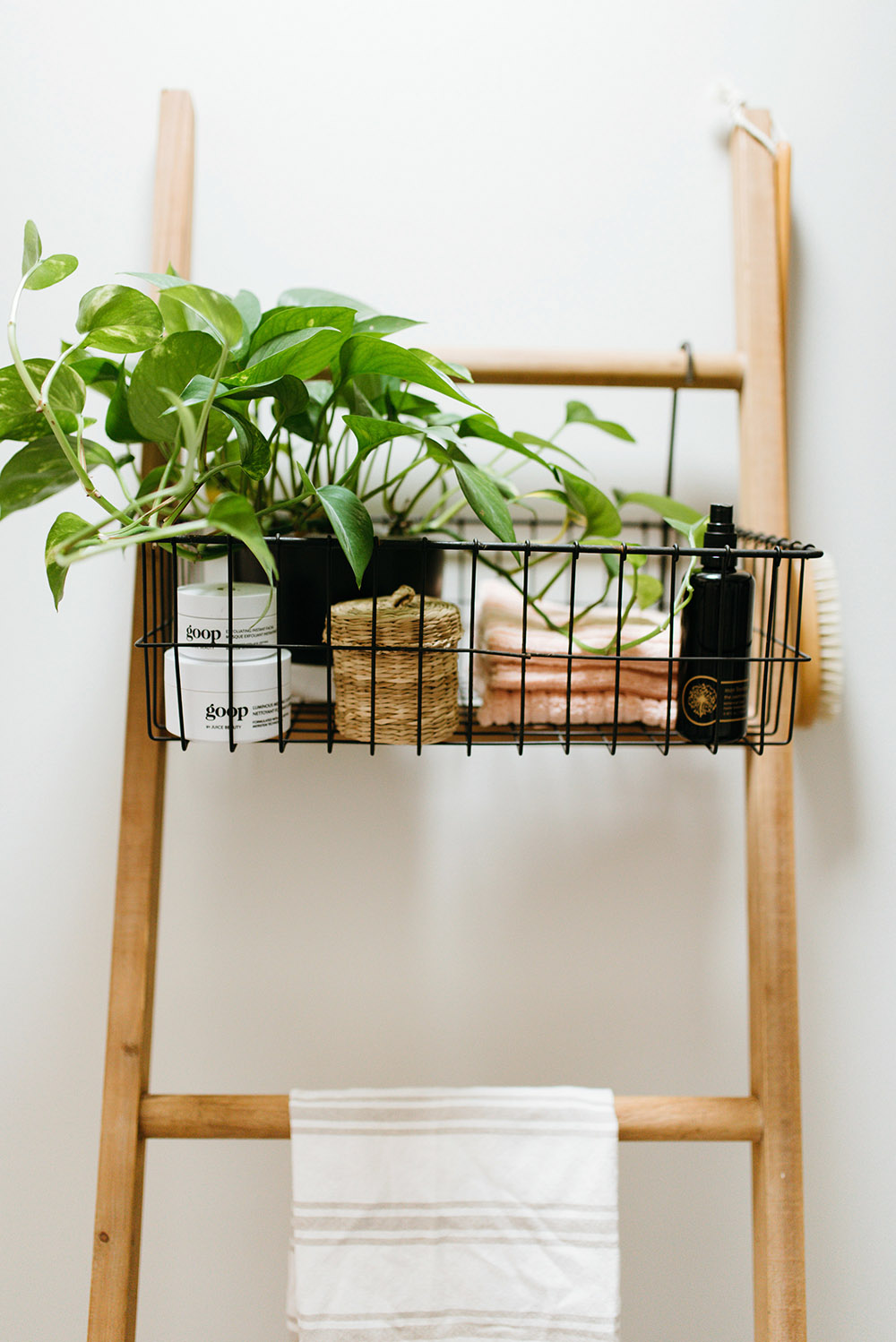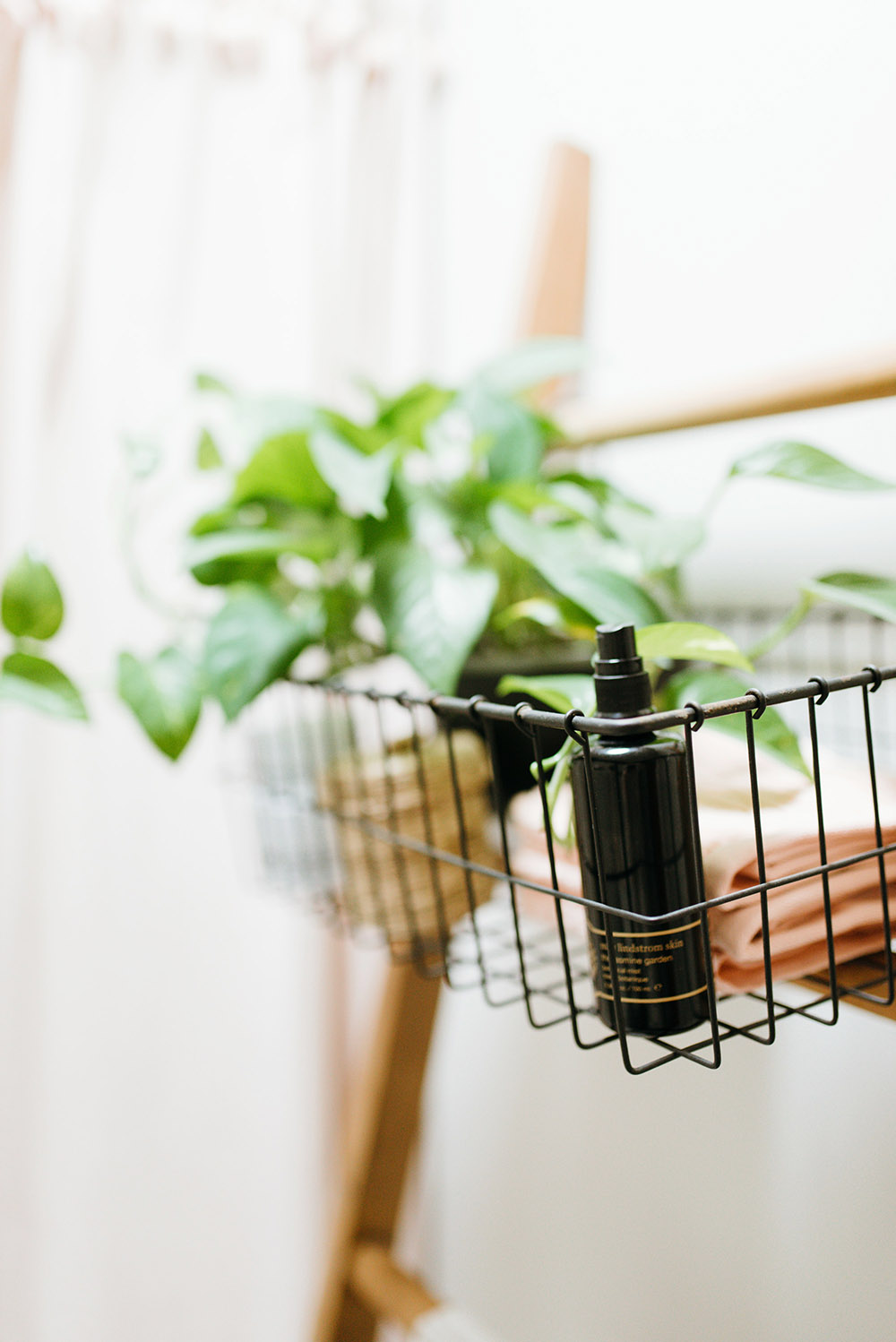 I picked this simple oval mirror to hang under our gold sconce and then had fun with the accessories. I've seen these bathroom ladders on Pinterest and knew I wanted to include one in this room in lieu of a traditional towel bar.
I landed on this Jacob's Ladder. Since it's a small space it does take up room but it also offers extra storage for towels and bath supplies. It has additional baskets that I can add at a later time if I want and it also works well in an office or bedroom!
Instead of a traditional bath mat, I found this festival area rug on Home Decorators Collection and ordered it in the smallest size—I love the color it adds! This wire basket works for a trash can, mimicking the wire baskets on the ladder.
So there you have it! Our modern bathroom remodel. We did the bulk of this in little over a week, working around the clock quickly to have the space ready by the holidays!
This post was created in partnership with The Home Depot. The author may have received compensation for this article and associated images or video, potentially in the form of products and/or services. All expressed opinions and experiences are the author's own words.
Explore More on homedepot.com