Learning how to install a towel bar is a simple process that, when done right, can add style and functionality to your bathroom. Whether you are hanging a towel bar replacement or taking on towel bar installation for the first time, this guide will teach you how to measure, mark and install a towel bar. 
1
Decide on the Hanging Area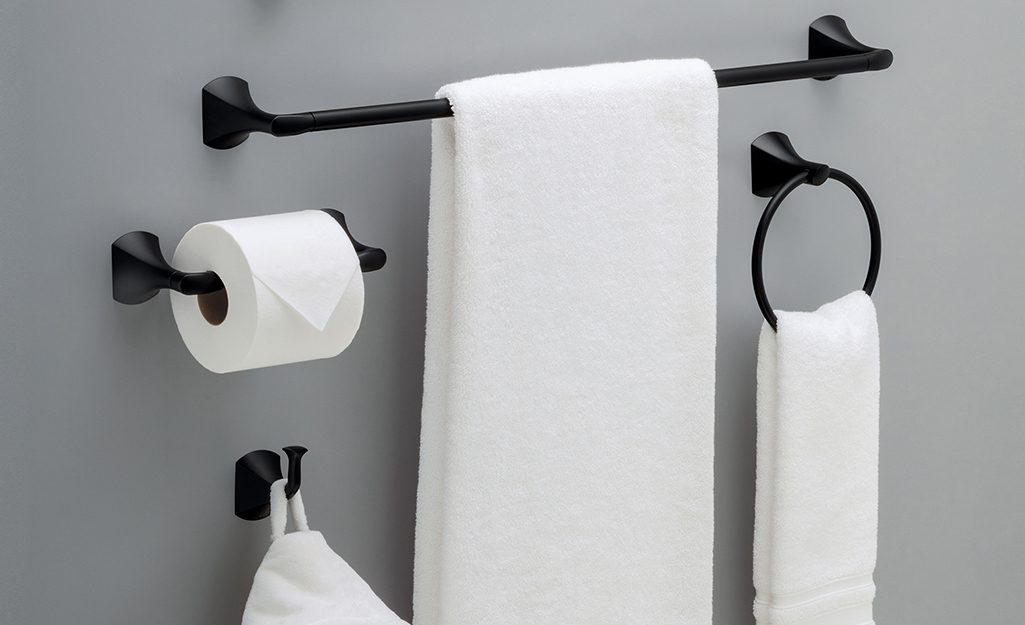 You want to make sure you find the towel bar height that works for your family or household. While the industry standard is about 48 inches from the floor, be sure to take into account children or anyone in the house with limited mobility.  
Using a stud finder, hold the towel bar against the wall and check to see if there's a stud behind the location you want to place your towel bar. 
Even if you do find studs, you can use pan-head screws. If you don't find a stud, you will need to drill in wall anchors. Oftentimes, even if you do locate a stud in the right area, you will want to use at least one wall anchor to secure the towel bar to the wall.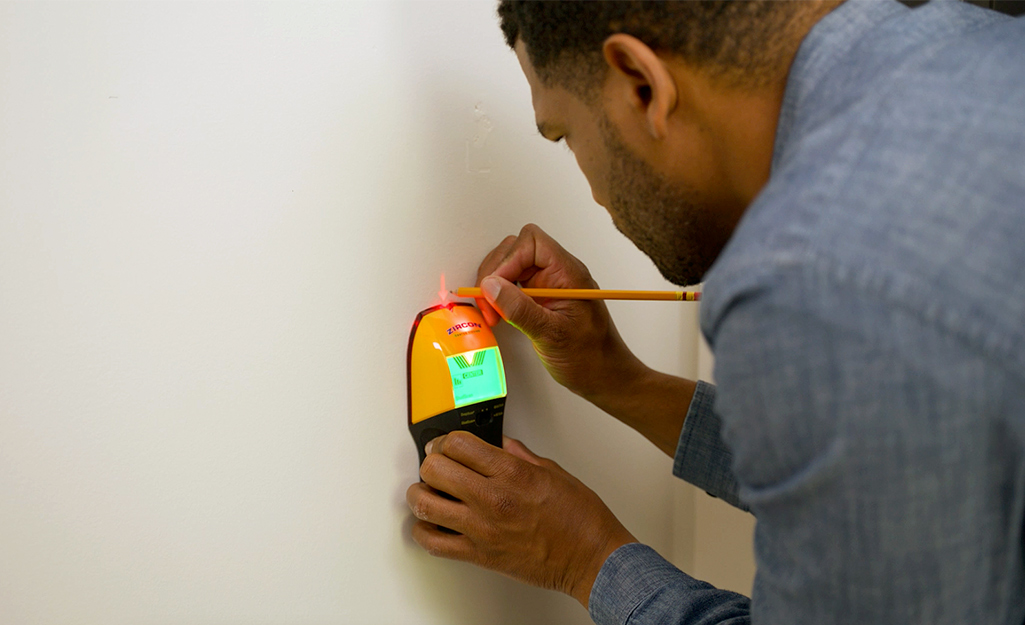 Measure the towel bar from end to end. 
Next, measure the height to make sure that it's a comfortable level for everyone in the house. 
Mark the desired location of the mounting brackets and mark the area on the wall using a pencil.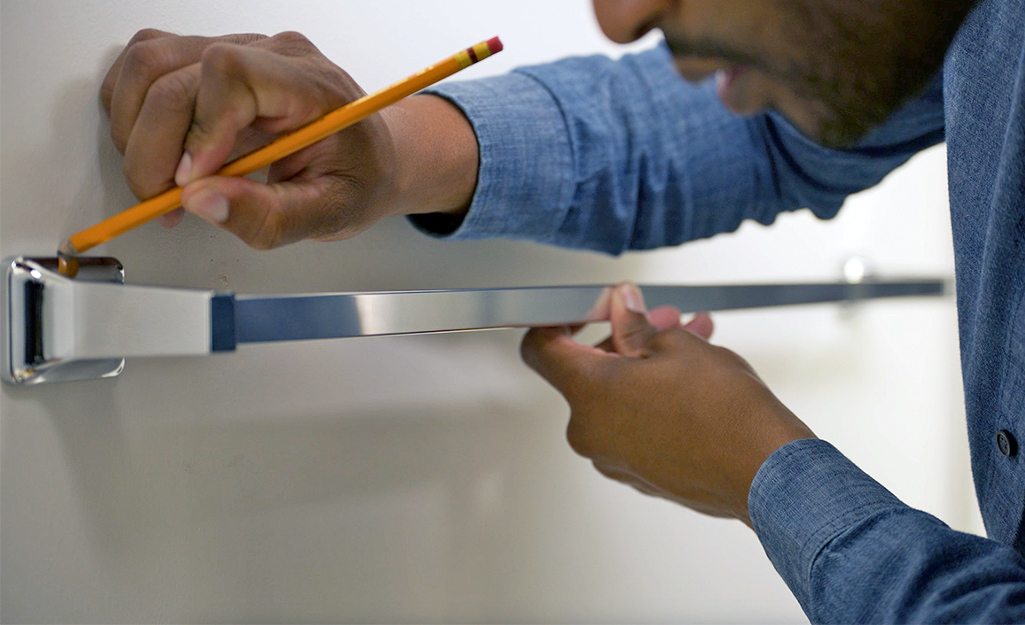 Hold the mounting bracket against the wall in line with your marks. 
Hold a level against the wall to ensure your marks are even.
Using your drill, pre-drill holes where your marks were made so you can secure your mounting plates. 
If you are using an anchor, drive the anchor in with a hammer. Then attach the bracket using screws. 
If you are not using an anchor, attach the mounting plate, using your drill or screwdriver to drive screws into pre-made holes. 
4
Securing Mounting Plates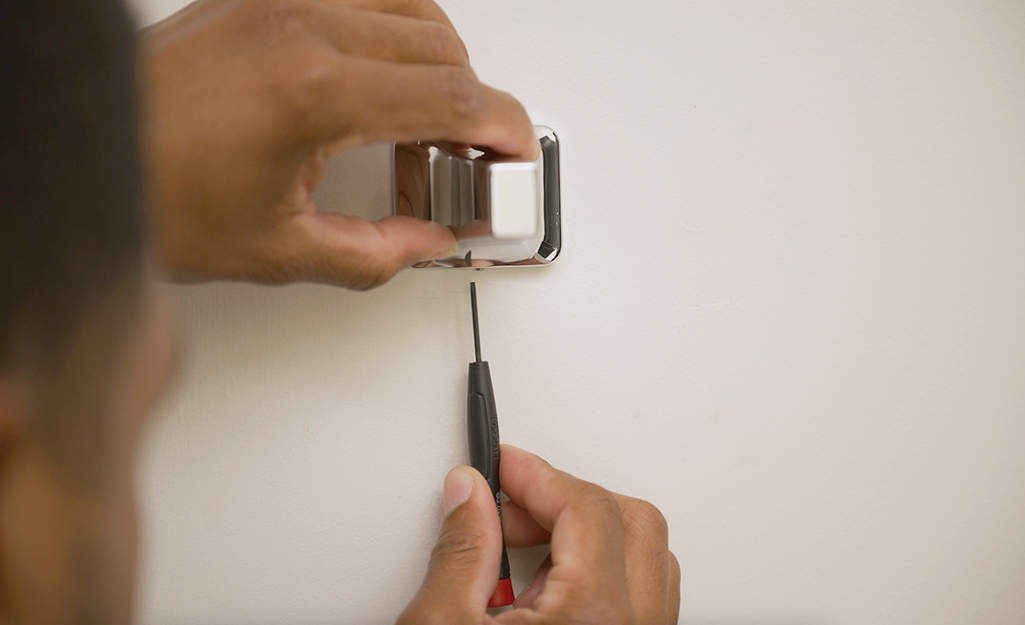 Using the set screw and wrench provided with your towel bar, attach one of the bar holders to the bracket. 
Slide the bar into place and attach the next bar holder.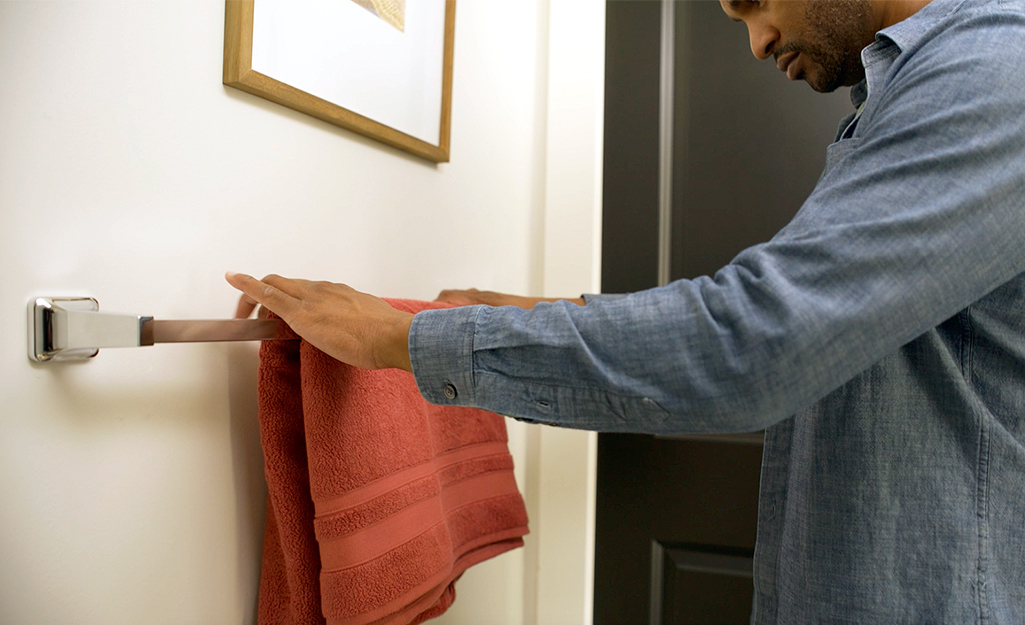 Put a little pressure on the towel bar to make sure it is secure and will hold. Hang towels. 
A sturdy, well-placed towel bar is a game-changing addition to any bathroom. With a few simple steps, you now have a towel bar that keeps fluffy towels within reach for everyone. Towel bars are also great options for bathroom updates and are often available in bath hardware sets with matching toilet paper holders and more. Ready to find the right towel bars for your home? The Home Depot delivers online orders when and where you need them.
Explore More on homedepot.com