Ideas & Inspiration
7 Ideas for a Mid-Size Garden Space
Get the most out of your mid-size garden space with ideas you can try in your own landscape. Gardens with a combination of small and large spaces provide ample opportunities to create nooks, expansive flower and vegetable gardens, entertaining areas or whatever you desire.
Perhaps you dream of entertaining around a crackling fire pit or prefer sipping coffee in a quiet nook in your garden.
No matter your preference, gardens always provide oxygen-rich spaces for relaxation.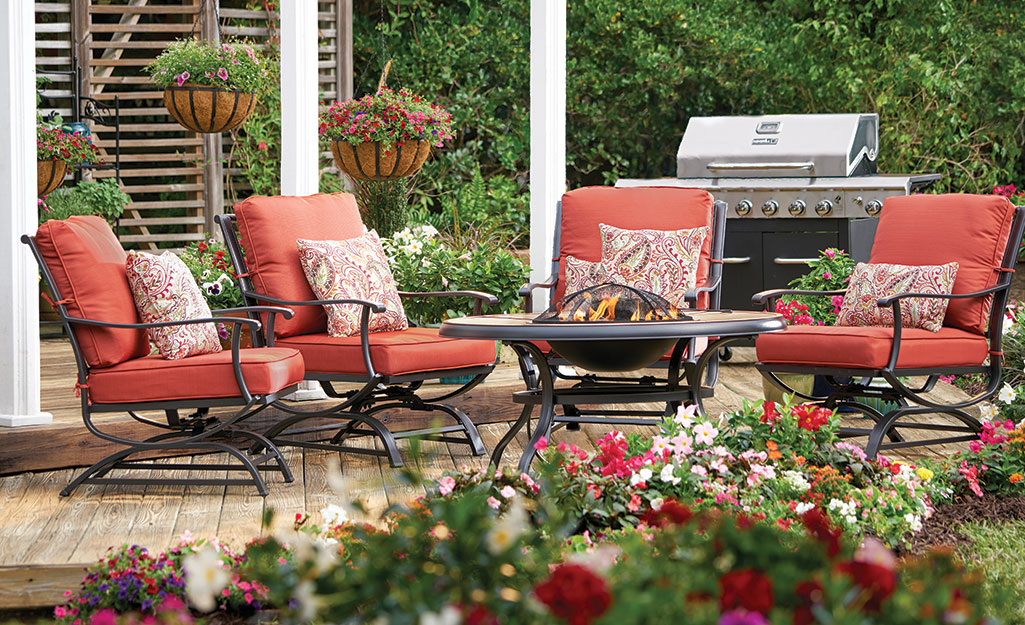 For your mid-size garden, decide where you're going to entertain, whether dining alfresco, eating s'mores around a fire pit or both. That way, you can carve out your mid-size gardening space from there.
Above, a raised platform deck becomes a focal point in the landscape surrounded by brightly-colored flower beds. Mulch brings contrast and acts as a weed barrier to help your garden retain moisture.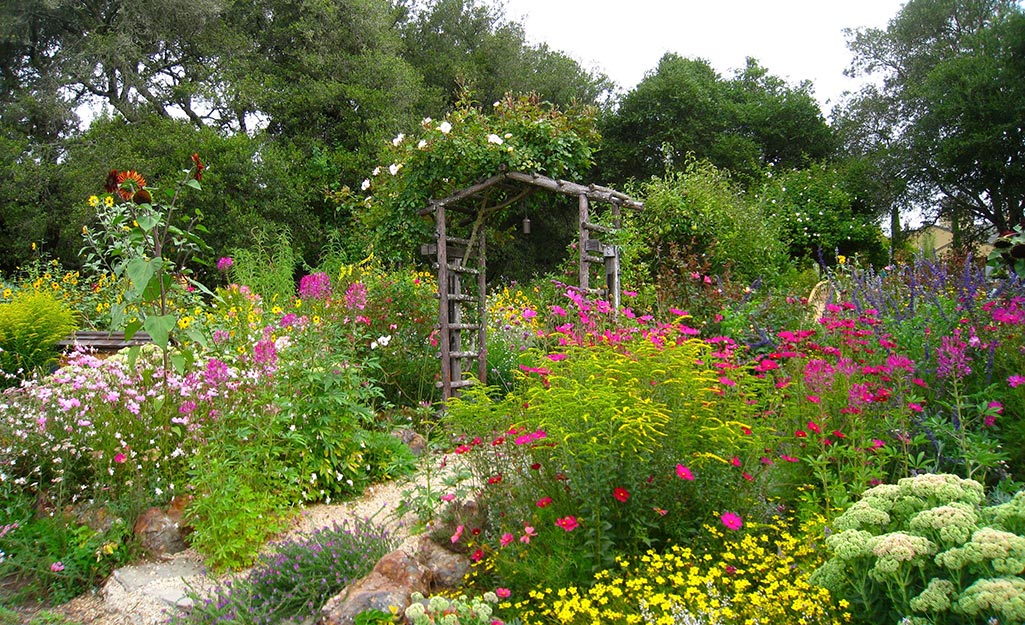 Carve out space in your mid-size landscape for a sustainable garden that brings a profusion of blooms and edibles that attract pollinators. A sustainable garden done right can be easy to care for and over time gives back with fragrance, color and taste.
A sustainable landscape also grows new perennial plants. Learn how to create a sustainable garden with ideas from award-winning author, horticulturalist and international garden designer Kate Frey.
Photo provided by Kate Frey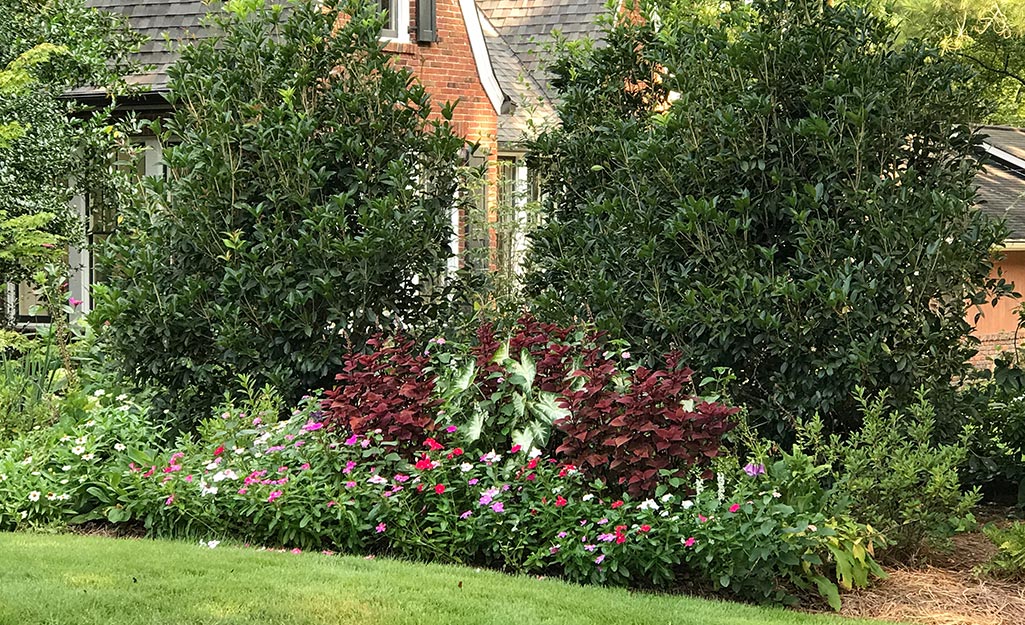 Because sometimes our neighbors live close in proximity, you may consider planting a natural green screen using a combination of tall shrubs and conifers with a colorful garden beneath.
In this garden, you'll see a mix of annuals and perennials, including vinca, daisy, fern, coleus and caladium. Try screening shrubs such as arborvitae, vibernum or loropetalum.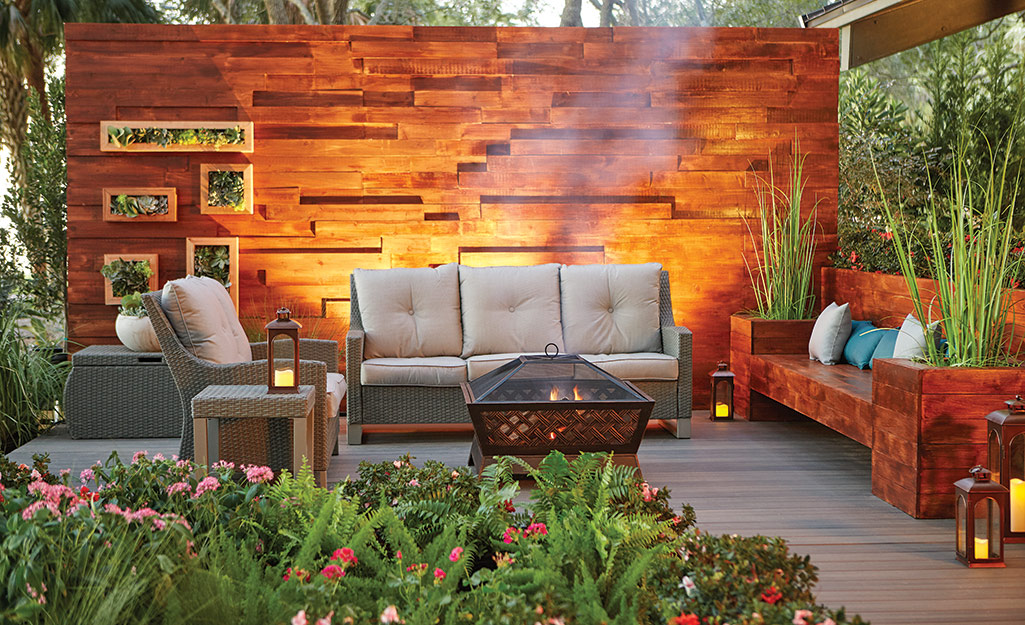 Incorporate more privacy in your mid-size garden plan while creating a peaceful and quiet space in the process. This eye-catching, decorative wood wall can be built right on the deck. It can block unsightly views, reduce outdoor noise and add aesthetic appeal to your backyard.
Attach vertical gardens with succulents on the wall. Don't forget potted ornamental grasses. See more on vertical gardens below.
To complete the look of your outdoor oasis, incorporate patio furniture and don't forget a fire pit for entertaining and lounging all season long.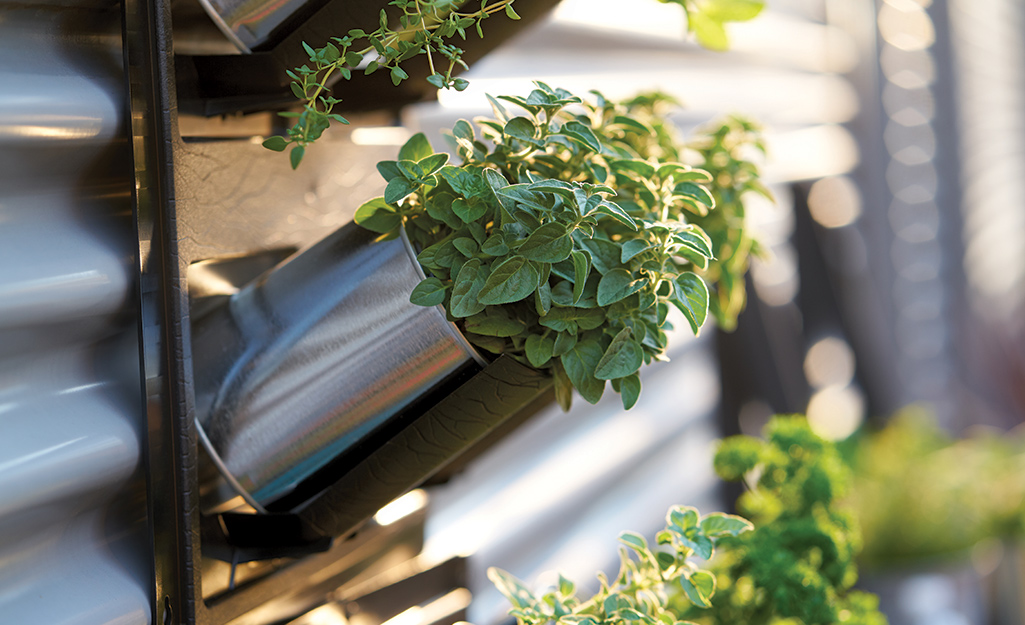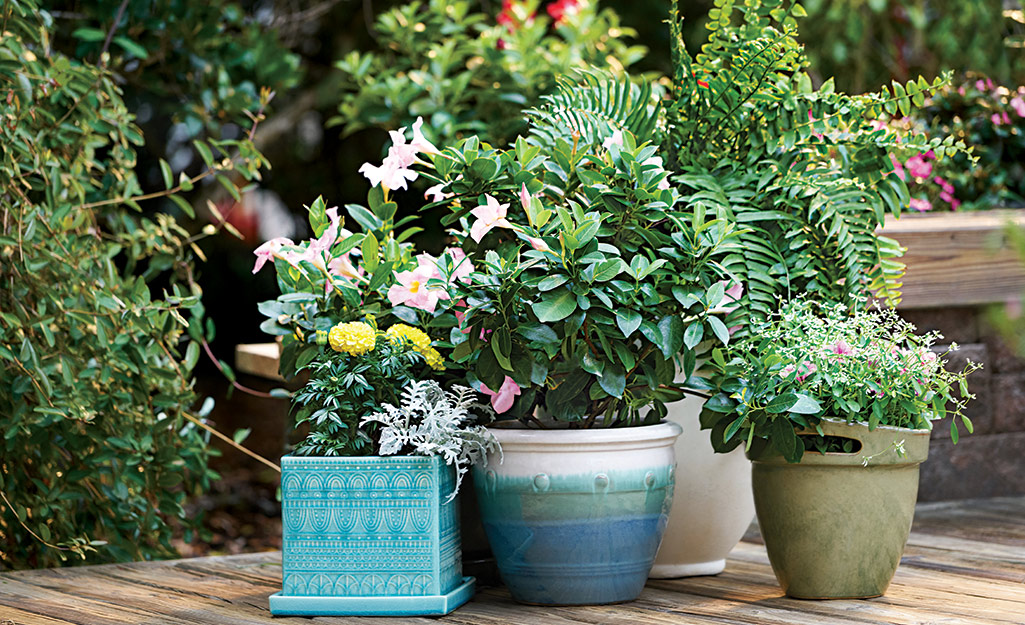 Due to limited time, gardeners of all levels desire easy, low-maintenance options for gardening. That's why one pot wonders do the trick for an instant garden with extra foliage and blooms.
Above, a fern spills over a flowerpot (above back). Heat-hardy mandevilla (Rio Dipladenia) blooms pink with petunias (above right) and sunny yellow marigolds provide color next to the silver foliage of dusty miller (above left).
Get ideas for your flowers with the thriller, filler and spiller philosophy when creating your own containers. Just look for flowers and other plants that are low-maintenance.
Consider adding drip irrigation for regular watering in summer heat.