Landscaping your backyard can seem like a huge project. However, coming up with great backyard landscaping ideas doesn't have to be overwhelming. If you are looking for ways to give your backyard a makeover, then this guide will help you. In this guide you will find simple landscaping ideas and affordable backyard landscaping ideas that will transform your yard and lawn into an outdoor oasis.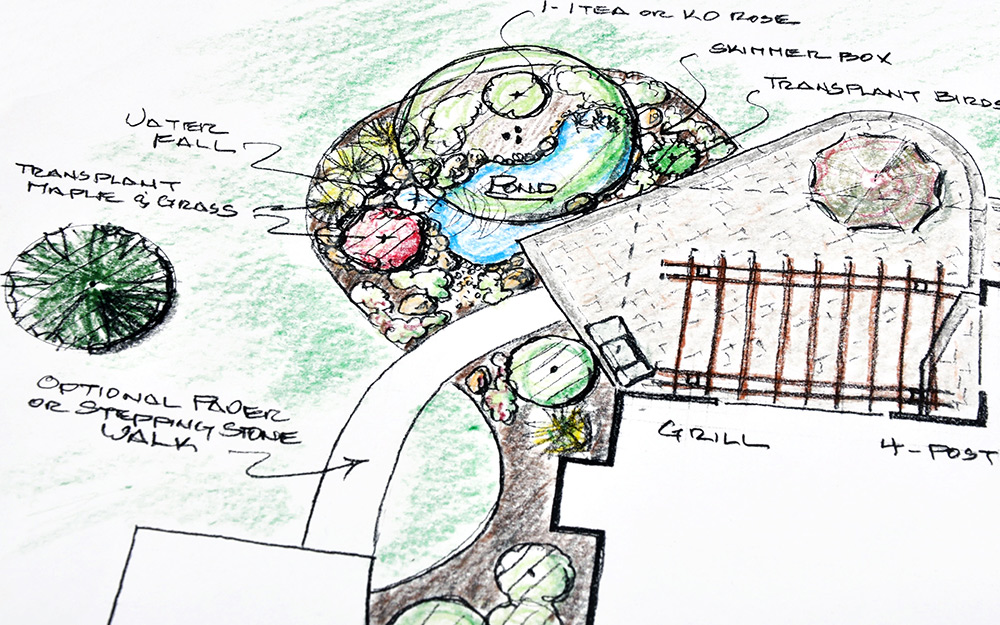 Before you head to your local The Home Depot to buy plants, patio furniture or landscaping supplies, you need to have a plan. You don't need to be a professional landscape designer to develop landscape design ideas. An easy way to develop a landscape plan is to sketch it down on paper.

Measure the backyard area you want to landscape and transfer the basic dimensions to graph paper.
In one corner of the paper, mark the direction north. This will help you remember the type of sunlight parts of the landscape get during the day.
Mark the position of fixed features such as buildings, trees, driveways, yard entrances, hardscapes and irrigation systems.
Sketch in areas you want to add to your landscape. Include large features like water features or hardscapes you want to add. Roughly sketch in new garden beds or areas in which you want new trees or shrubs.
Add in the details. Color in trees, shrubs and garden beds, as well as, patio areas. This will help bring the landscape plan to life. Sketch in the details of the paver stones or brick. These details will help you envision the overall picture.
Make a list. Now that you have a plan of your landscape, you can head to your local Home Depot to get all the tools and supplies for landscaping your backyard.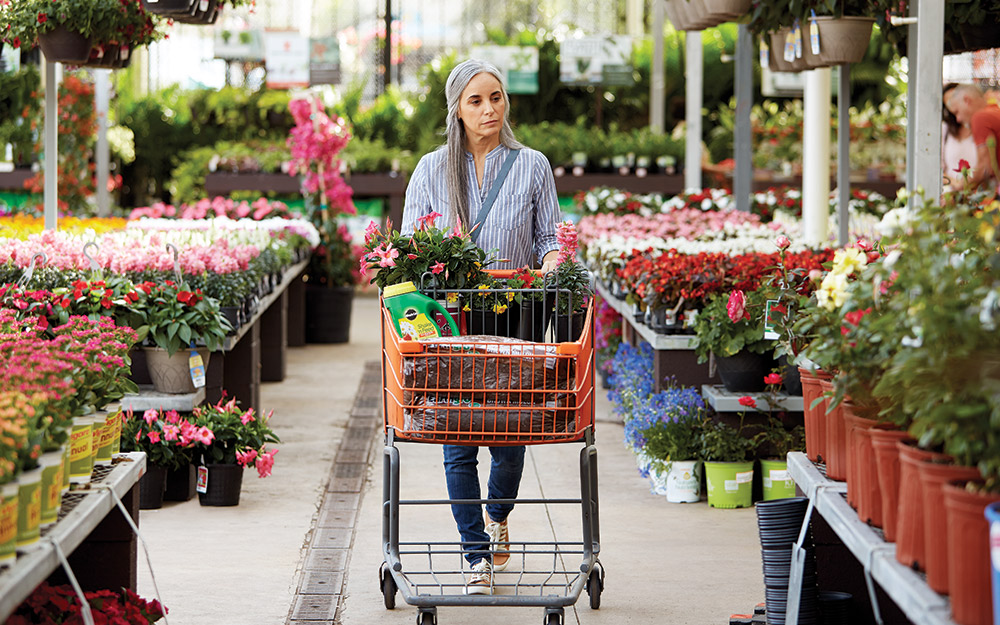 If you've sketched the basic dimensions of your lawn and still have no idea how to landscape your backyard, no worries. Here are some affordable and fun backyard landscape ideas that will give your backyard the makeover it deserves and increase the curb appeal of your home.
Create a memorable walkway through your back yard with a simple path. Not only will a path guide a visitor through your backyard, you can use them to divide large areas into several smaller, more easily managed sections. This will help create the illusion of a larger space and add architectural interest. You can use a variety of materials for your path: pavers, crushed rock, bricks, stone or a more affordable option, mulch.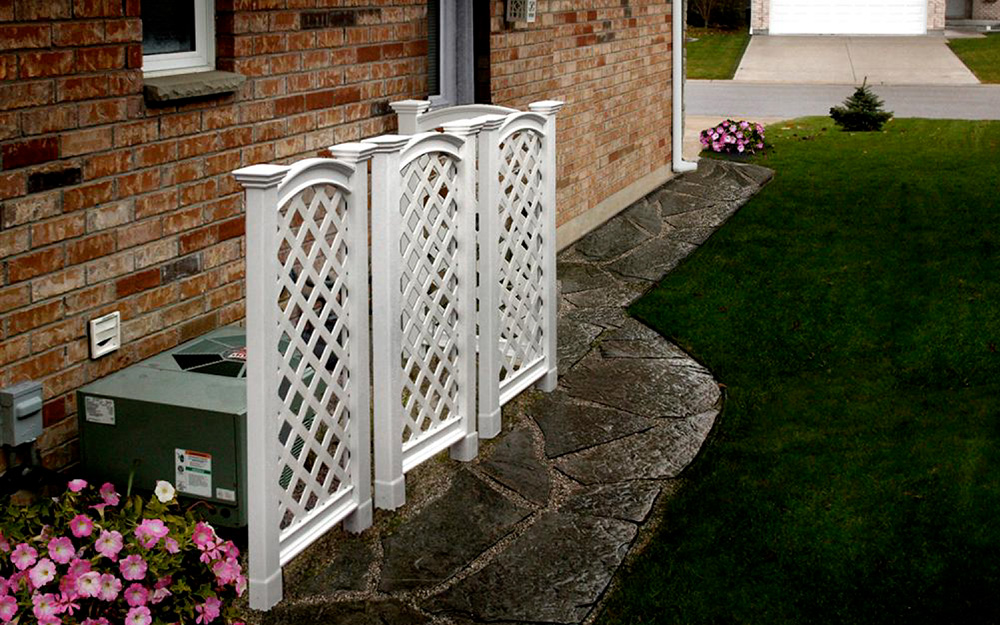 If you've been looking for a way to hide an air conditioning unit or electric meters, this is a great opportunity to use a screen. A screen can be a built structure or a series of planted trees or shrubs. A strategically placed trellis screen or a row of evergreen hedges can hide less attractive areas in your landscape.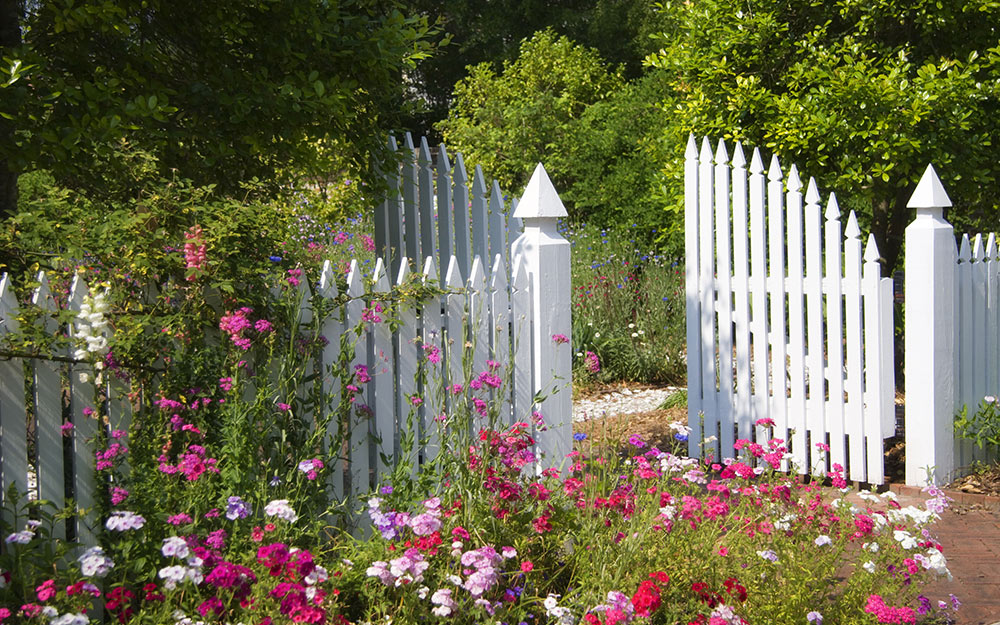 First impressions are lasting impressions. An easy way to set the tone and feel for your entire backyard garden is with an entryway. Nothing welcomes a guest to your outdoor space like a gate or arbor. A gate or arbor is not just a functional outdoor doorway – it can also be an artistic statement.
A fire pit can transform your back patio design into an extension of your living space. There are many ways to incorporate a fire pit into your landscape design. You can have a stationary pit built from pavers or stone or a prefabricated metal fire pit that's mobile. Fire pits are a perfect addition for any outdoor living space.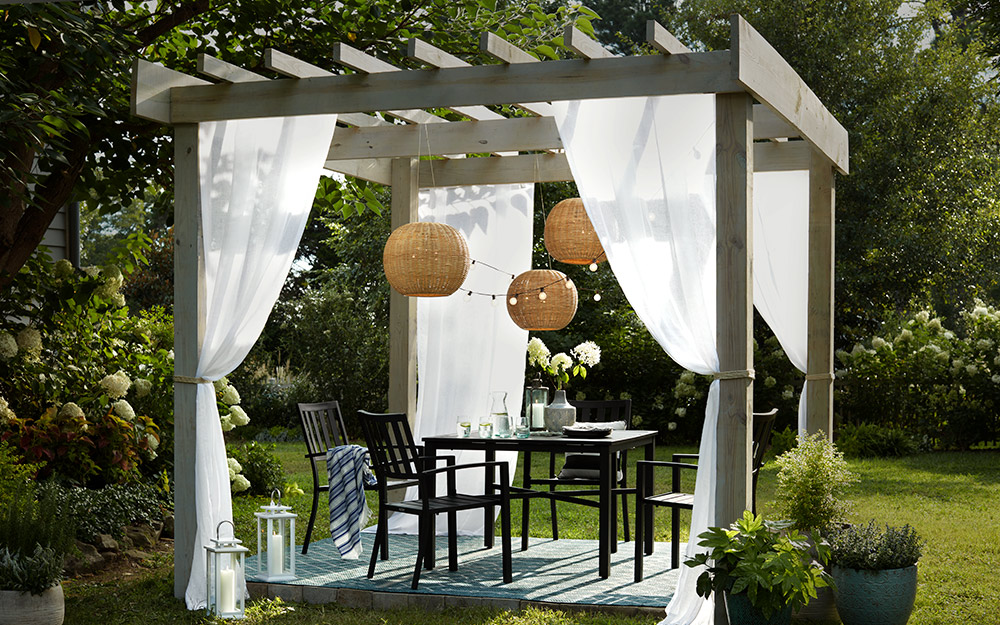 Create a shady resting spot in your landscape with a pergola. Pergolas add architectural interest while also providing cooling shade. If building a pergola is not in your plans or budget, consider getting a pavilion instead. Pavilions are easy to install and will quickly transform a backyard into a crowd-pleasing entertainment area. Best of all, pavilions are mobile and can be placed anywhere in your landscape without much effort.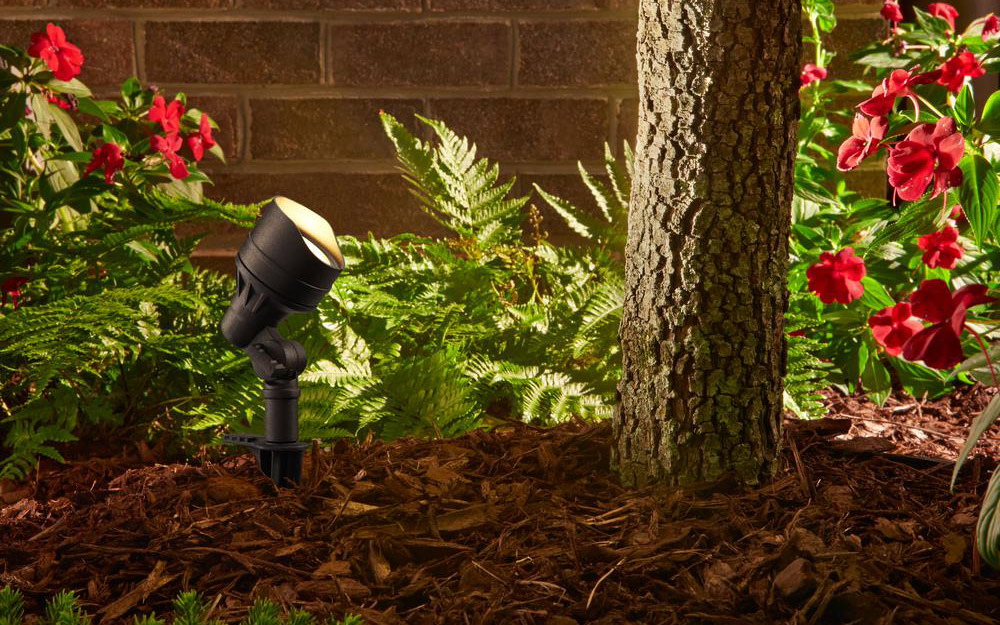 Landscape lighting can extend living space physically as well as visually. When you add light to a dark backyard, it visually pushes the boundaries of a house and highlights the beautiful areas of your landscape. Not only does landscape lighting offer additional security and visual appeal, it allows you to use your backyard long after the sun goes down.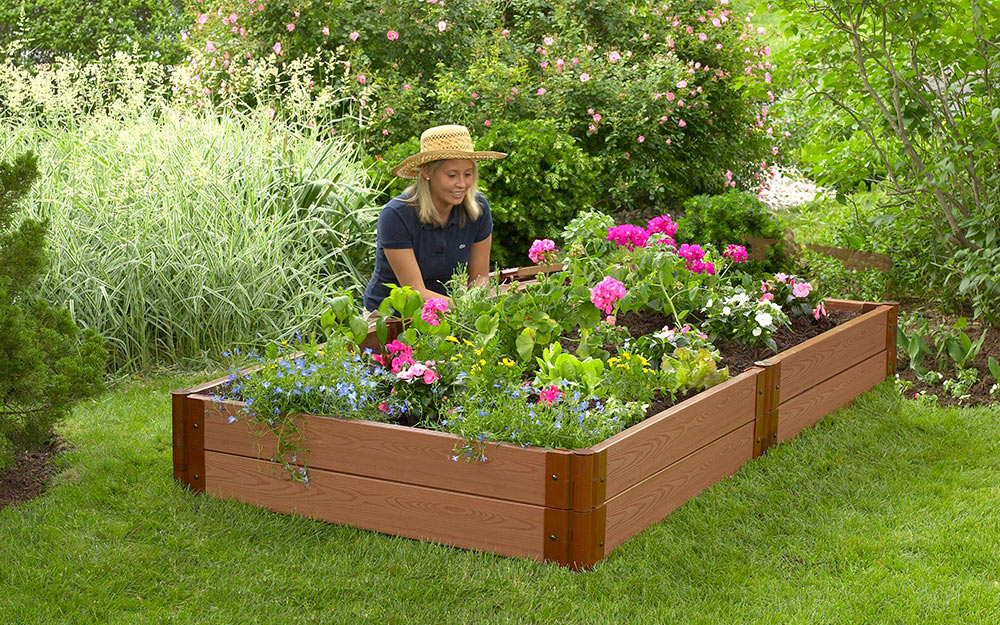 Grow your own vegetables and flowers. Raised garden beds are wonderful ways to add to your landscape design. Delineate the garden borders with edging, stone, pavers or a decorative fence for a strong visual impact. Trellises and obelisks are a great way to add hardscapes to your garden that are functional as well as beautiful.
Having a beautifully landscaped backyard isn't as hard as you think. With the right tools and a solid plan, you can create an affordable landscape that will boost the curb appeal of your home. Stop by your local The Home Depot store for more backyard landscape ideas and view more of our guides for recommended lawn care tasks.