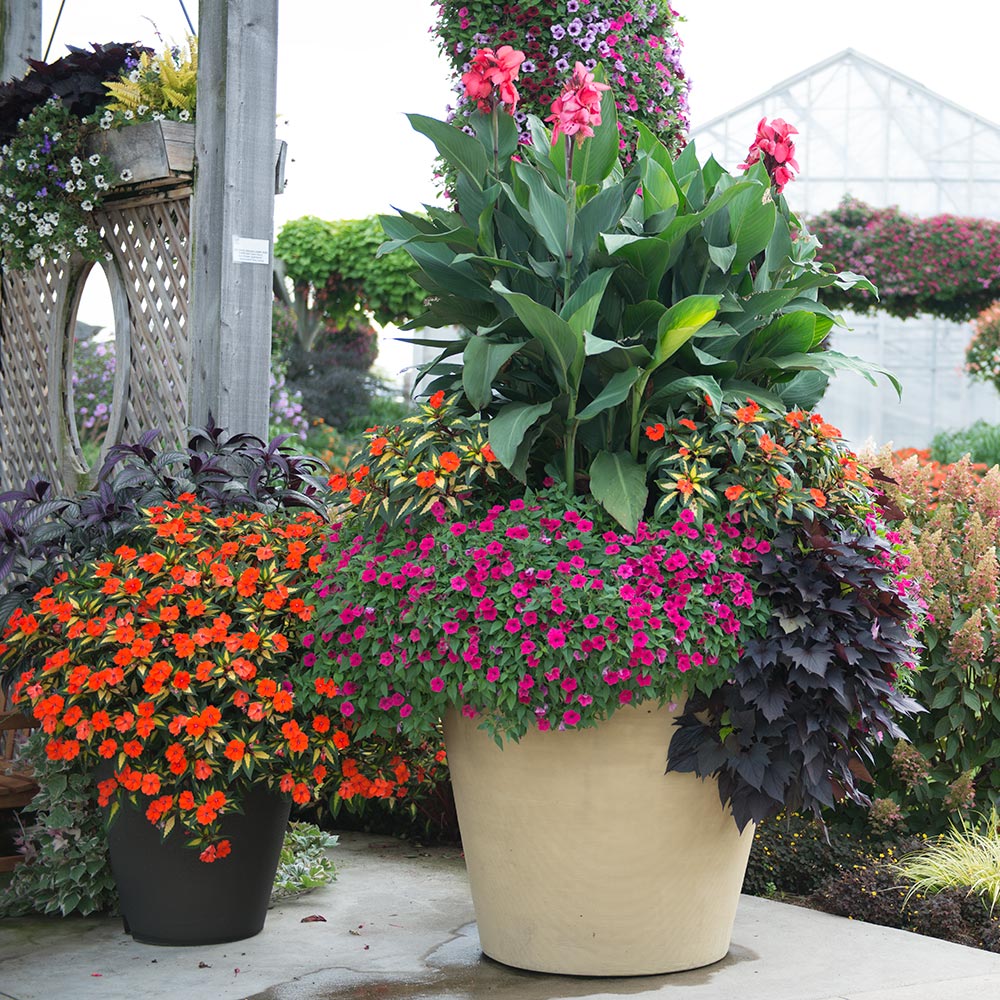 Container gardening is the answer to many gardening problems. Do you have a green thumb, but are limited to a balcony or patio? Fill your small space with containers of everything from dwarf shrubs to perennials.
Are you a homeowner who wants to grow edibles, but you're reluctant to add a vegetable garden bed to the landscape? Try growing tomatoes in containers until you settle on a permanent spot. Are you crunched for time, but still want seasonal color? Fill your porch and patio with colorful pots of show-stopping annuals each season.
According to horticulturist Jessica Walliser, author of Container Gardening Complete (Cool Springs Press), growing flowers and edibles in containers is one of the easiest ways to garden at home, and adds beauty to your outdoor space.
Low maintenance means your time is important and you don't have a lot of extra minutes in your day to spend watering, pruning and cajoling plants to bloom and fruit. Make smart choices from the get-go and your containers will reward you with abundant foliage, fruit and flowers.
Whether you need the right planters, seeds or potting soil, The Home Depot delivers online orders when and where you need them.
Explore More on homedepot.com