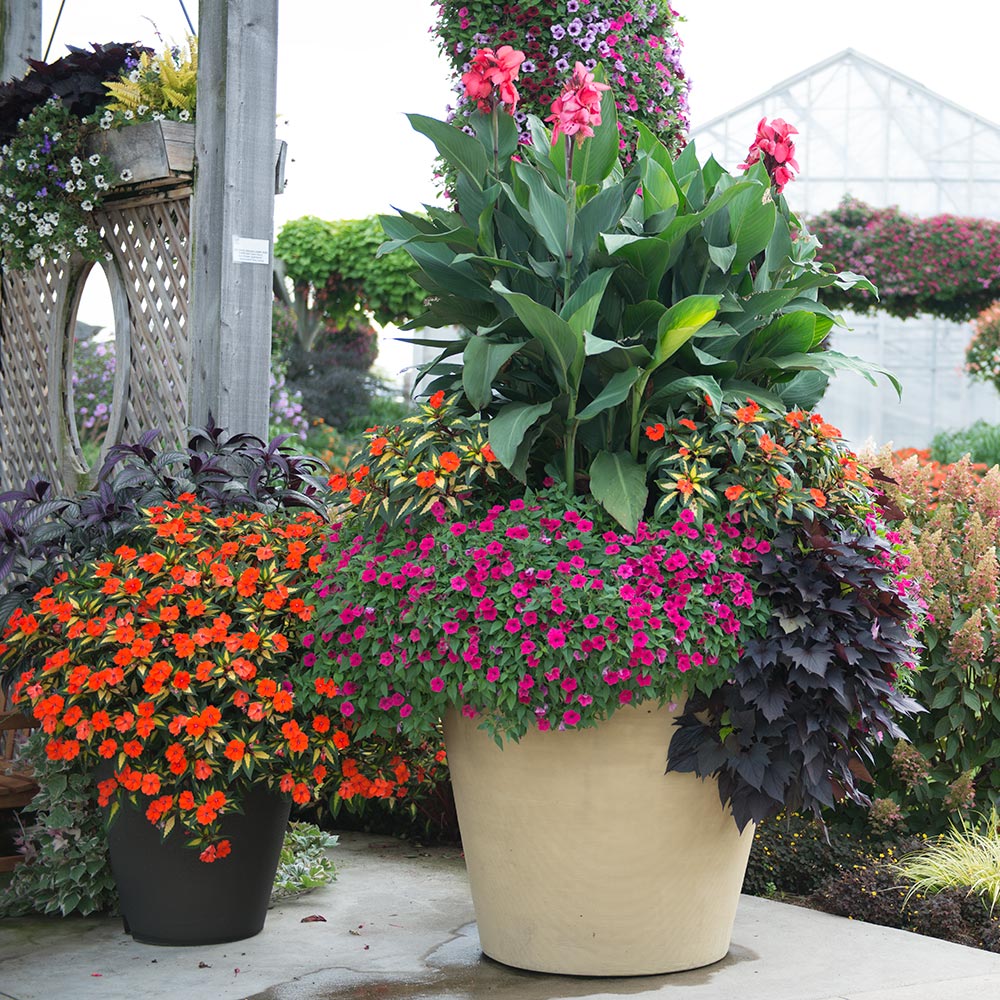 Container gardening is the answer to many gardening problems. Do you have a green thumb, but are limited to a balcony or patio? Fill your small space with containers of everything from dwarf shrubs to perennials.
Are you a homeowner who wants to grow edibles, but you're reluctant to add a vegetable garden bed to the landscape? Try growing tomatoes in containers until you settle on a permanent spot. Are you crunched for time, but still want seasonal color? Fill your porch and patio with colorful pots of show-stopping annuals each season.
According to horticulturist Jessica Walliser, author of Container Gardening Complete (Cool Springs Press), growing flowers and edibles in containers is one of the easiest ways to garden at home, and adds beauty to your outdoor space.
Low maintenance means your time is important and you don't have a lot of extra minutes in your day to spend watering, pruning and cajoling plants to bloom and fruit. Make smart choices from the get-go and your containers will reward you with abundant foliage, fruit and flowers.
Begin With the Right Size Container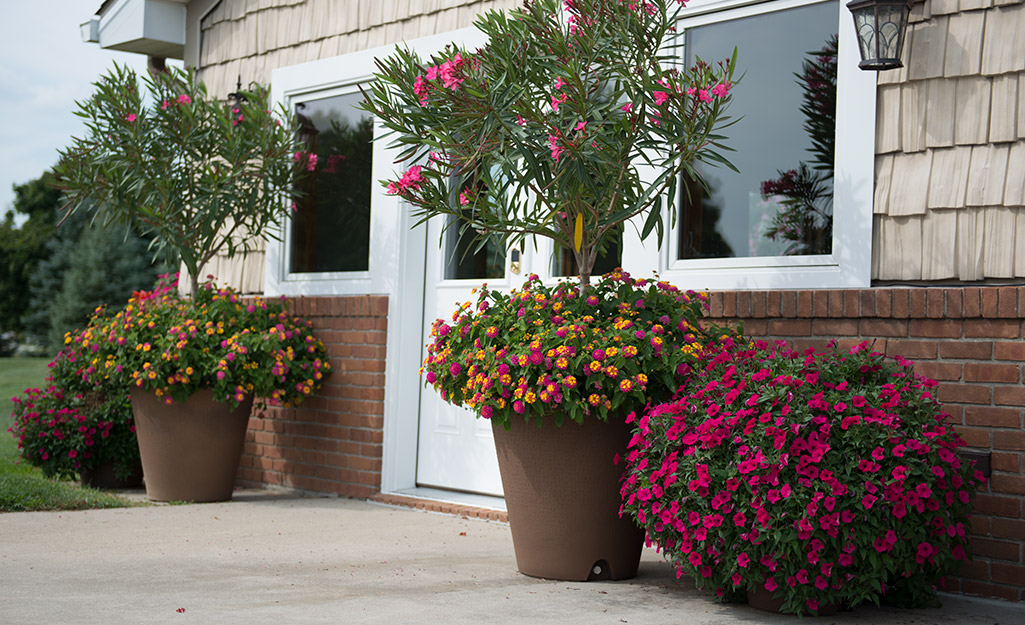 Because a smaller volume of soil will dry out faster than a larger quantity, Walliser recommends using bigger containers that hold a greater quantity of soil. There are many affordable options for larger containers. Look for plastic, acrylic, foam and resin containers at prices to fit any budget.
Another consideration is that the size of the container should directly relate to the type of plant. Annual flowers, greens such as lettuce and kale and herbs need one to two gallons of soil per plant, at minimum. Large fruits and vegetables like peppers, eggplants and dwarf blueberries require eight to 10-gallon planters. For success with full-size tomatoes, you'll need 10 to 15 gallons of soil per plant. Follow this soil capacity guide when buying containers.
Fill Container With the Right Soil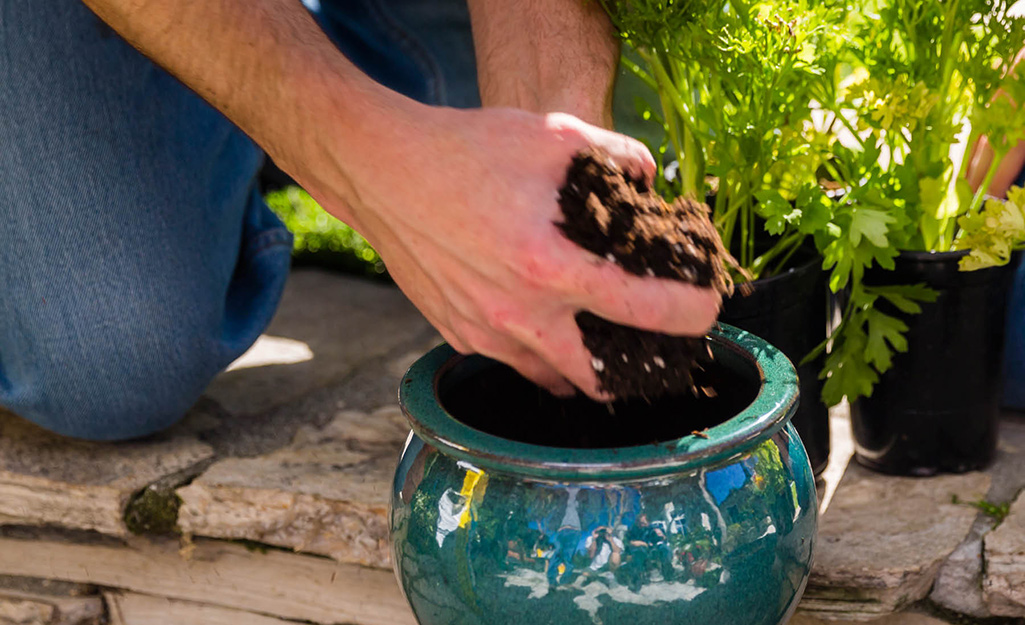 Good quality organic potting mix will give your plants the best start. You want a potting soil that is well-draining, but also holds water for plants to get nourishment. You can mix your own by following Walliser's recipe of equal parts organic potting soil and compost, either purchased or from your compost pile.
Choose the Right Plants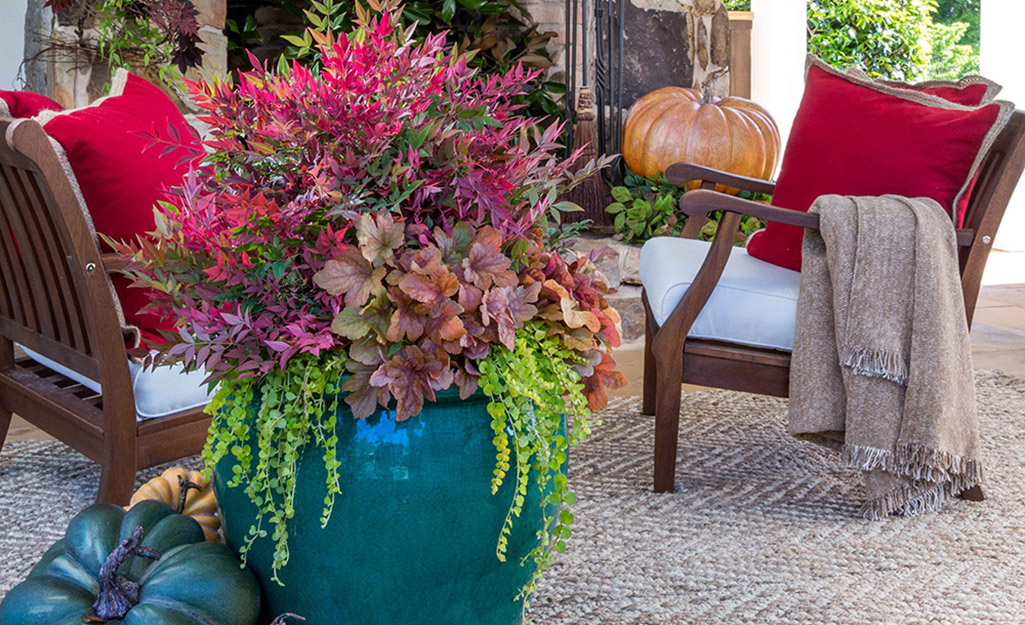 Some plants are better suited to containers than others. For example, if you plant the wrong kind of tomato, you'll spend your summer staking, trellising and pruning a very rowdy, rambling tomato.
Look for Bonnie Plants tomato varieties like Husky Cherry Red, Better Bush and Bush Goliath that will put their energies into producing fruit in a bush shape. Read plant tags and take care to choose the plants that will thrive with the least amount of effort on your part.
Small fruit trees and shrubs are perfect for containers. Use self-fertile blueberry varieties like Bushel and Berry from Star Plants, available at select Garden Centers this summer.
Feed Containers Regularly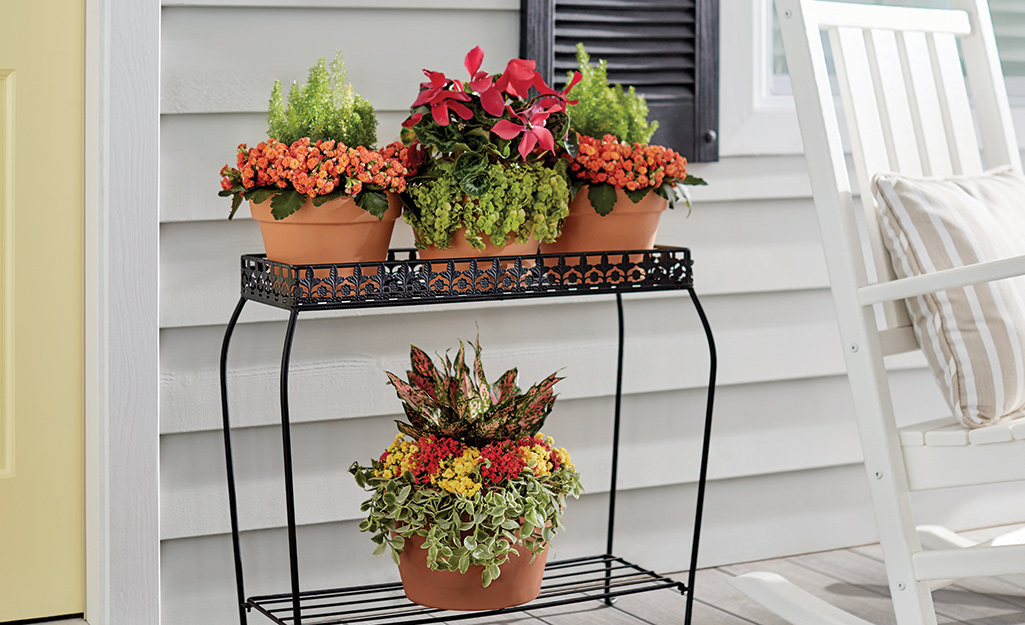 Give your container plants a boost when you mix a small amount of granular fertilizer in the pot at planting, about two tablespoons per five-gallon container. Beginning in mid-summer, use a liquid organic fertilizer like Espoma every two to three weeks when you water.
Upgrade Equipment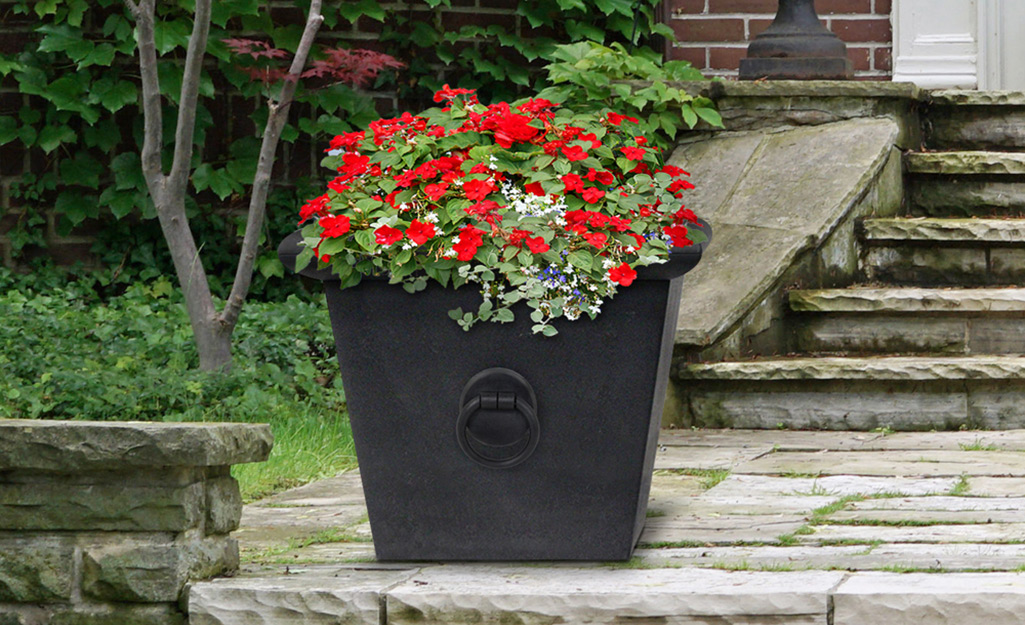 We've talked about the right size container, but also consider a kind of planter that will save you time and water, and could save your plants, too.
Self-watering containers are designed with a water reservoir within the double walls. Fill the container through a hole in the rim and the plants' roots will draw the water through a wicking system. Results will vary depending on the size of the container, temperature and plants, but you'll have peace of mind knowing that you can have two to six weeks between waterings. An indicator button displays the water level so you'll know when the container needs topping off.
Install Drip Irrigation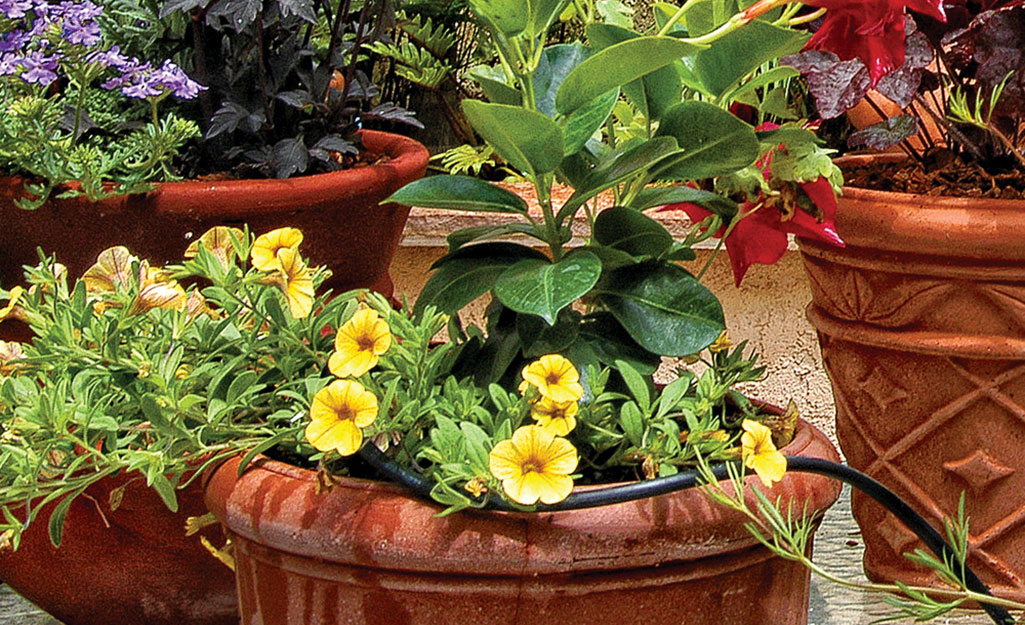 In addition to self-watering containers, drip irrigation will save you time and water. Install a simple drip watering system to deliver a small amount of water directly to a plant's roots.
Patio plant watering kits come with almost everything you need, are easy to set up and are simple to use. It'll be the smartest thing you do for your plants this summer.
Horticulturist and author Jessica Walliser can be found online at jessicawalliser.com.
Explore More on homedepot.com