Window boxes bring the garden up close and at eye level to your house. Think of window boxes as miniature gardens, easy to change with the seasons and highlight the best of your garden throughout the year.
Window boxes can be placed on the house by, of course, windows, but they are just as easily installed on a porch railing.
As you decide what to put in the window box, look to what's growing in the rest of your landscape.
The choice of materials can be as simple and low-maintenance as pumpkins, bittersweet berries, and dried cornstalks.
Following are five more favorite fall combinations for your window box display.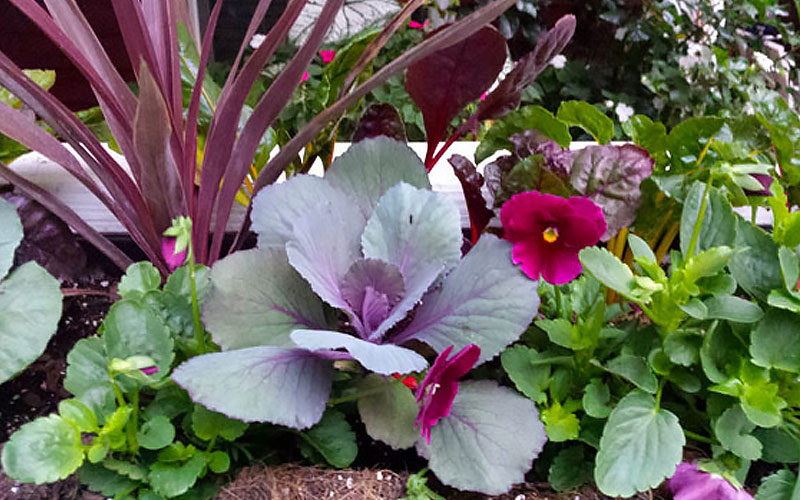 Rich purples and burgundies are just right for fall. This combination uses cordyline as a thriller, with purple pansies and a small kale as filler.
No matter your plant choices, you can't go wrong using the thriller, filler, spiller recipe when building out any window box.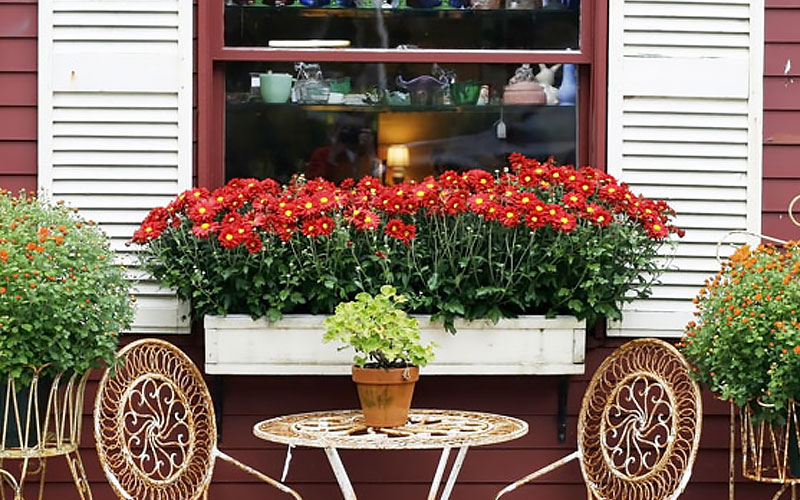 They are everywhere in fall, and for a reason: You can't beat the visual impact of a mass of mum blooms in red, yellow, orange or purple.
Tip: Place the mums in the window box, leaving them in the pots they came in. Group the pots as close as you can and just cover any bare spots with moss or burlap.