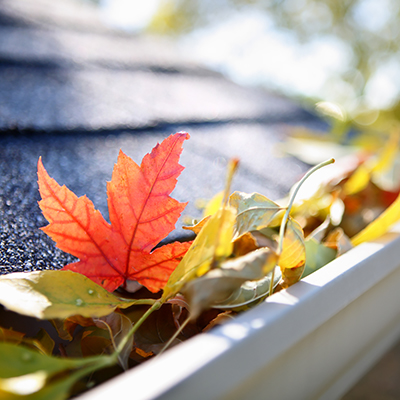 Fall is one of the most magical times to be outside. Summer's heat has come and gone and left your landscape glowing. But just because the weather is cooler, it doesn't mean your work is done.
These simple tasks are on every pro landscaper's to-do list this fall. Cross off these tasks before winter to ensure your lawn and garden jump back into shape come spring.
Perform a Soil Test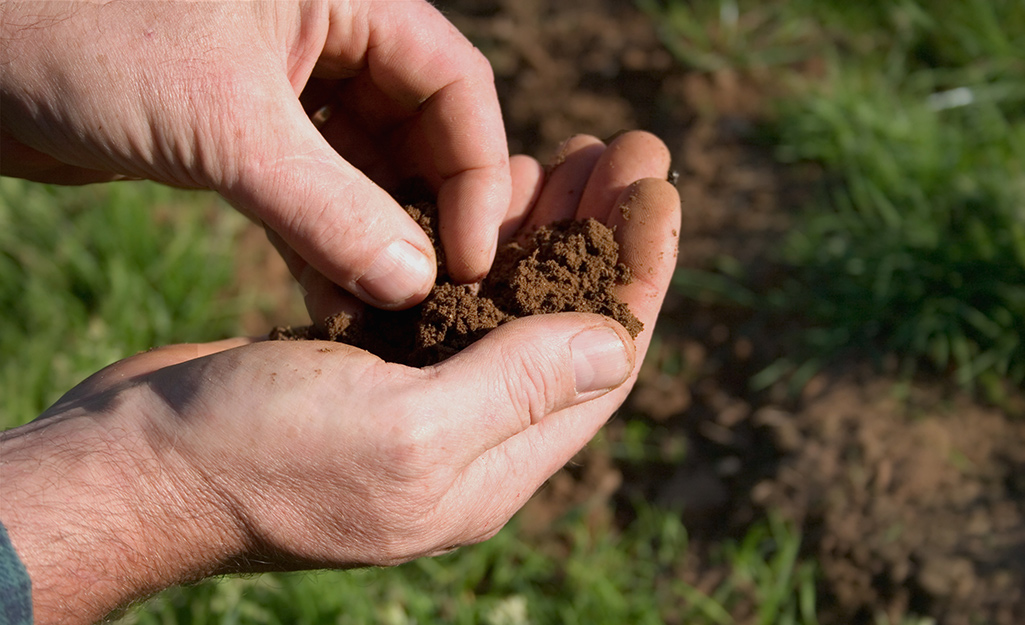 Soil is the most important tool for healthy lawns and plants, yet it often gets overlooked. Test soil now for pH and nutrient levels so you have time to amend before spring. Learn more about soil pH and soil tests.
Rake and Recycle Leaves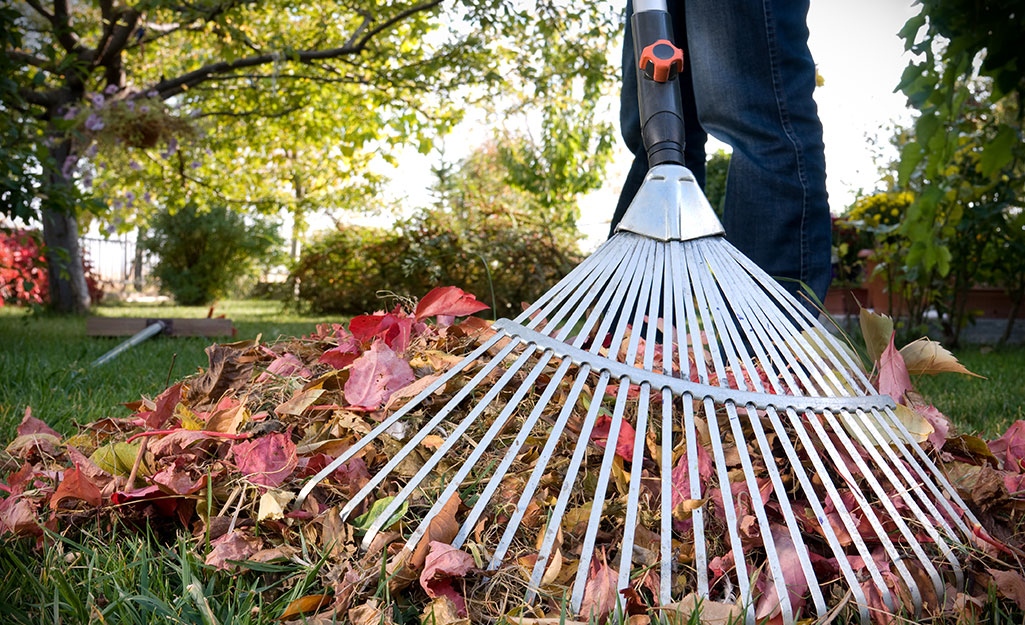 Get a handle on leaves. The leaves in your yard make a fine no-cost mulch that will protect your plants through winter. You will need to shred leaves to encourage decomposition before using. 
Here's how to make mulch from leaves:
Rake leaves into a pile.
Follow all safety directions and wear gloves and eye protection before the next step.
Use a leaf shredder to grind leaves, catching the pieces in a bag or large container.
Or rake the leaves into a wide layer a couple of inches high. Pass over the leaves a few times with a lawn mower, mowing them into smaller and smaller pieces. Rake the pieces into a bag or large container.
Pile the shredded leaves two to four inches deep around plants. Keep the mulch one inch away from plant crowns. Don't pile the mulch up to the stems of your plants so it looks like a volcano. This can cause harm or even kill them.
Mow the Grass One Last Time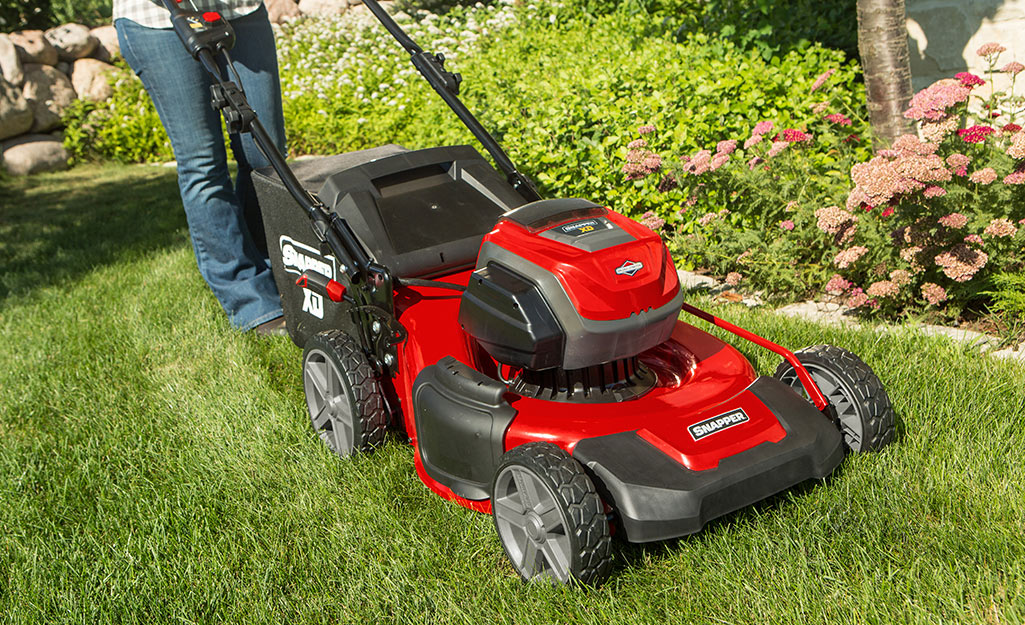 Cut your lawn one last time before the winter. Trim it as short as possible to prevent matting, disease and rodent damage. Finish by prepping your mower for winter. Change the oil, inspect the spark plug and run the mower until it's out of gas. Find out how to winterize your lawn mower and more maintenance tips.
Reseed the Lawn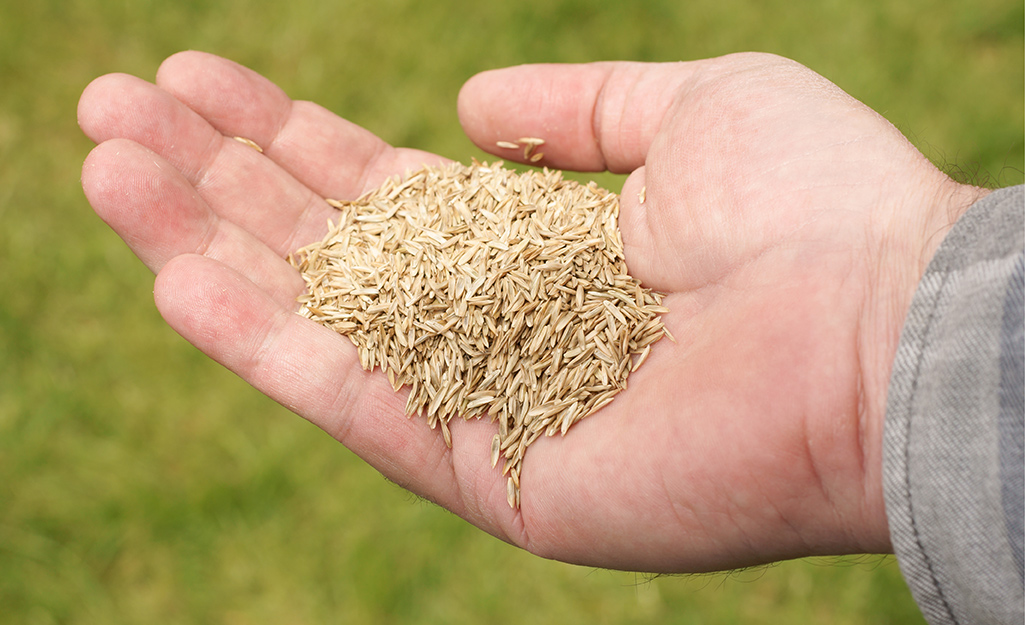 Fall is the best time to aerate and reseed tired and stressed summer lawns. Generally, you will use three pounds of seed for every 1,000 square feet of lawn. Learn how to grow grass.
Turn and Add Mulch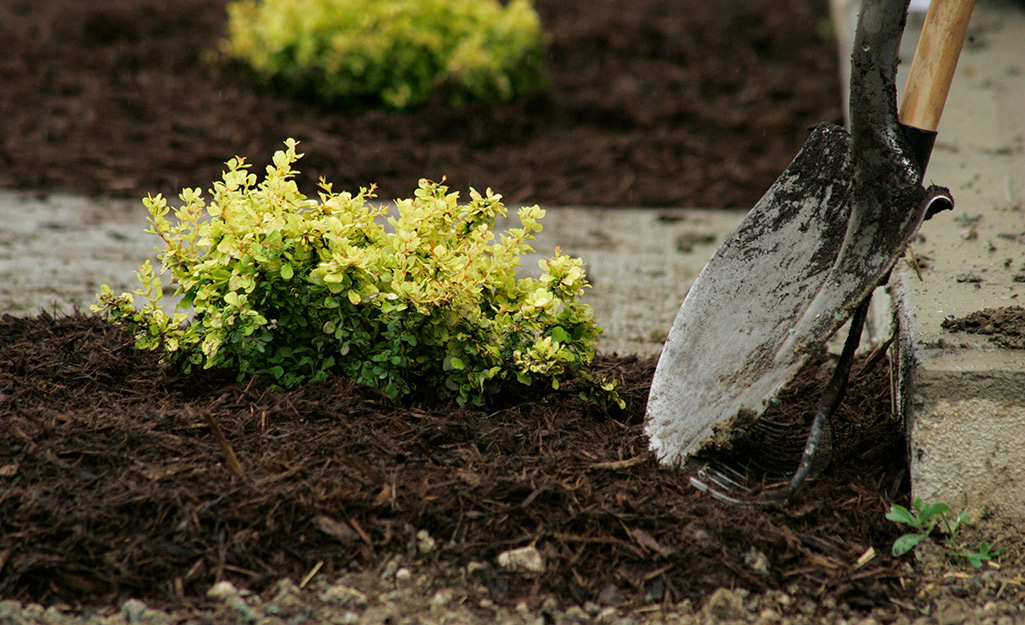 Garden beds typically need a blanket of new mulch every three years. Simply "fluffing up" mulch gives garden beds a fresh look, allows water to reach plants' roots more easily and reduces insects and diseases. If adding new mulch, be sure your new layer is between two and three inches thick. 
Give Hardscapes Some TLC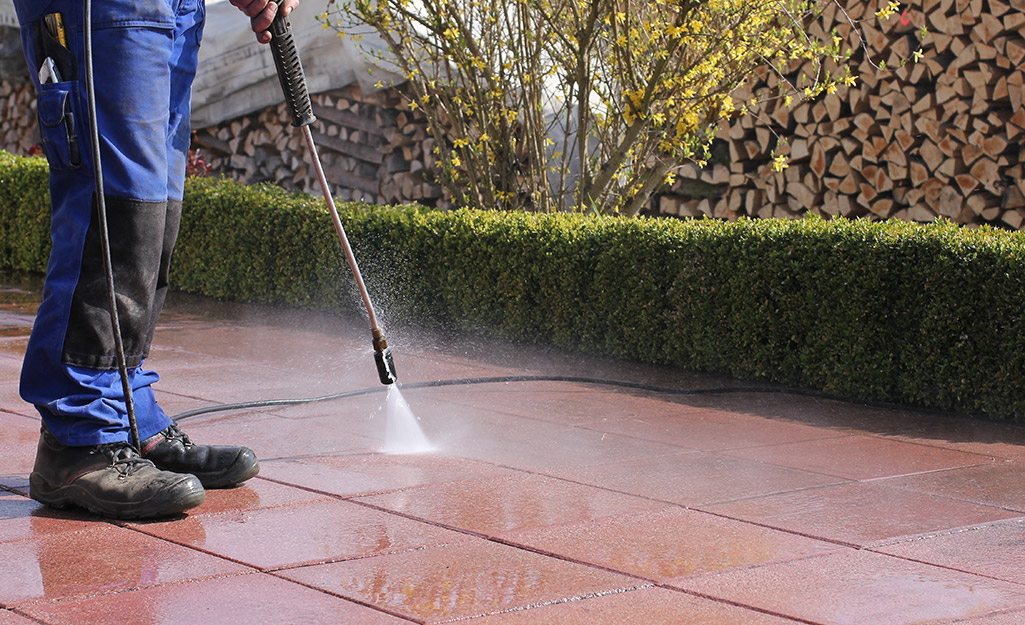 Your landscape's curb appeal includes the driveway, patios and walkways. Fall is the best time to fill in cracks and apply a sealant to help prevent damage from freezing and thawing. It's also the time to pressure wash surfaces. Learn more about pressure washer rental.
For the Birds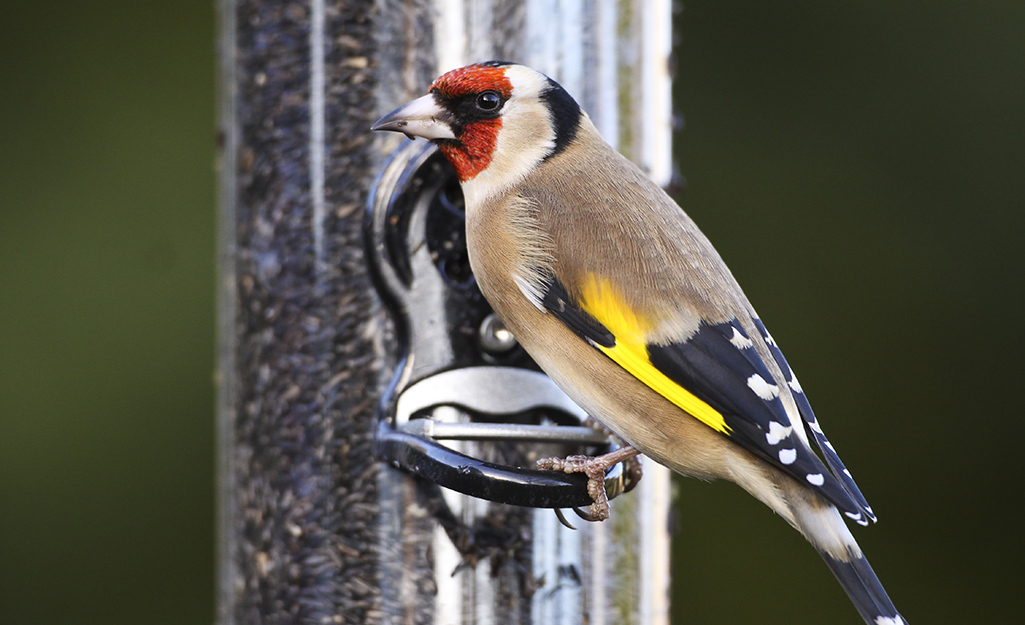 One of the best ways to enjoy wildlife in winter is to watch birds at a feeder. You'll be amazed at the varieties that visit throughout the year. Place feeders in a safe location where you can see them. Select the right bird feeder for your landscape.
Put the Landscape Tools to Bed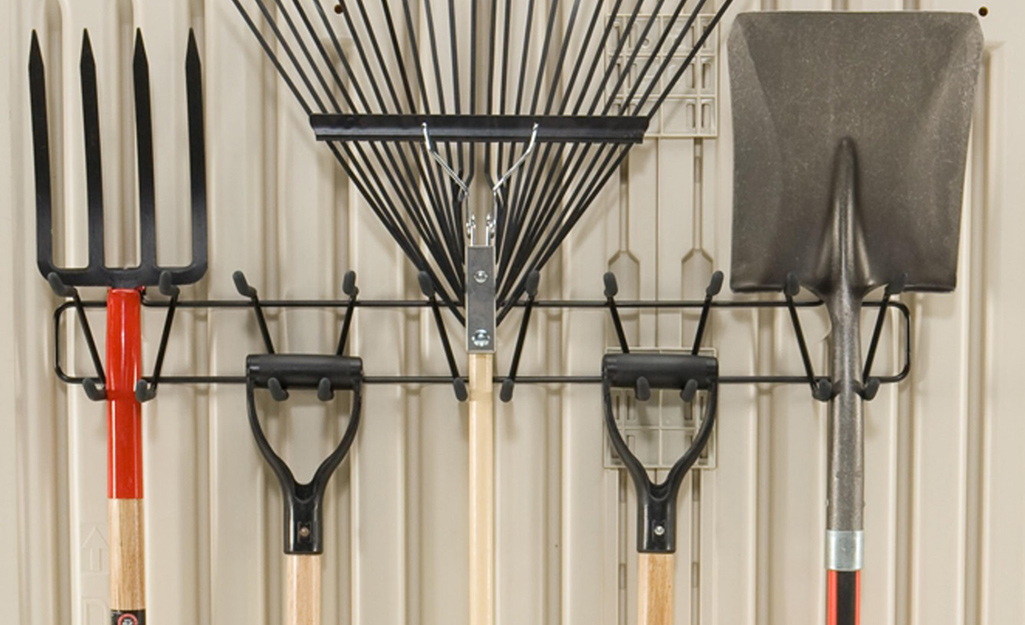 Proper cleaning and storage of lawn and garden tools, sprinklers and hoses will prolong their life and make yours easier come spring. Don't forget to empty and clean irrigation lines so they don't freeze and damage pipes.
No Clean Up Fall Clean-Up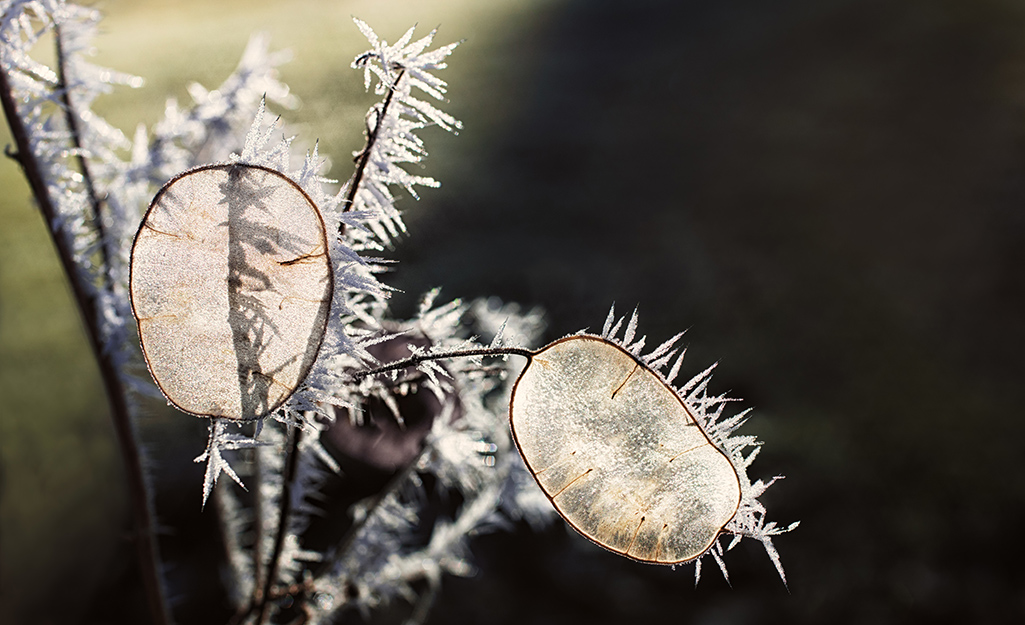 Fall is a busy time, and you may not get around to every chore. Weekends quickly fill up with sports, activities and errands. And beautiful fall weather means road trips for fall leaf peeping. If you don't get around to all the fall chores, take heart, the No Clean Up Fall Clean-Up is a beneficial practice. Sometimes, waiting until late winter or early spring is better for tidying up your landscape.
For example, when perennials drop their leaves and die back, don't rush in to prune back the bare stalks. Decaying brush provides perching places for birds and nooks for beneficial insects to lay their eggs. So clean and store your tools, keep the homeowner's association happy with leaf removal, but consider ways to keep your landscape more natural for winter wildlife.
Divide Perennials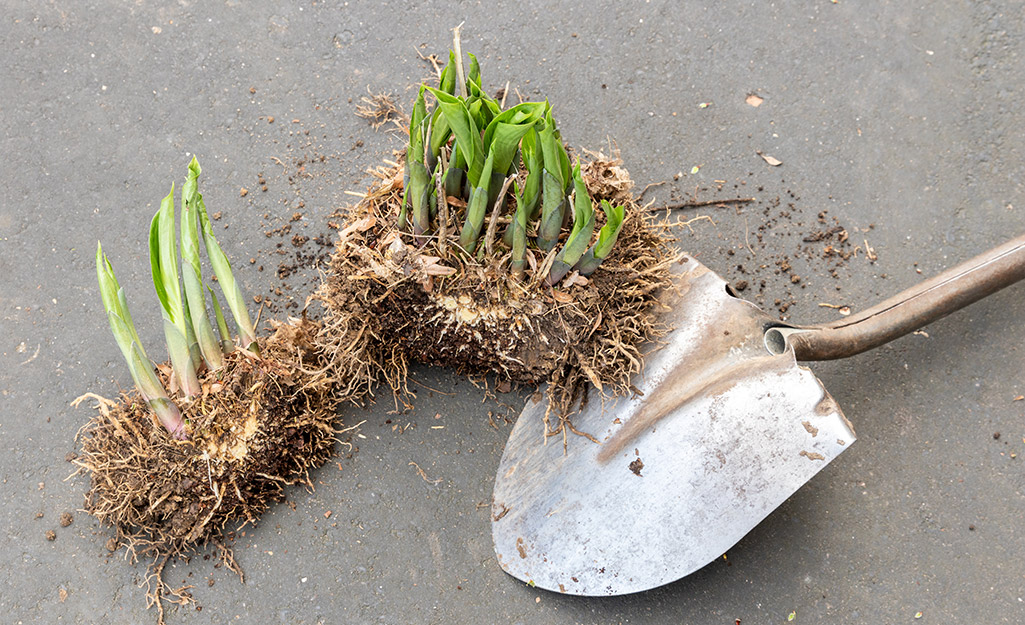 Now is the time to divide perennials like hostas, heucheras and daylilies. Wait until after a rain, when the soil is workable, and use a garden fork and spade to split plants and replant them. Learn how to divide perennials.
It's also time to prune perennials, but you can skip the fertilizer. Perennials will benefit from a top dressing of compost and a blanket of mulch and, in fact, may thrive to the point where you won't need fertilizer in the spring. Adding fertilizer in fall will just encourage growth that will be nipped by bitter winter weather.
Shrubs and trees, though, still benefit from a shot of fertilizer and pruning. Dispense fertilizer lightly and late in fall by using a slow release product at less than the recommended rate on the package. Shape up trees and shrubs by trimming back dead branches.
Tip: A sturdy serrated bread knife makes easy work of slicing into tough plants. Buy an inexpensive one just for garden use.
Think Spring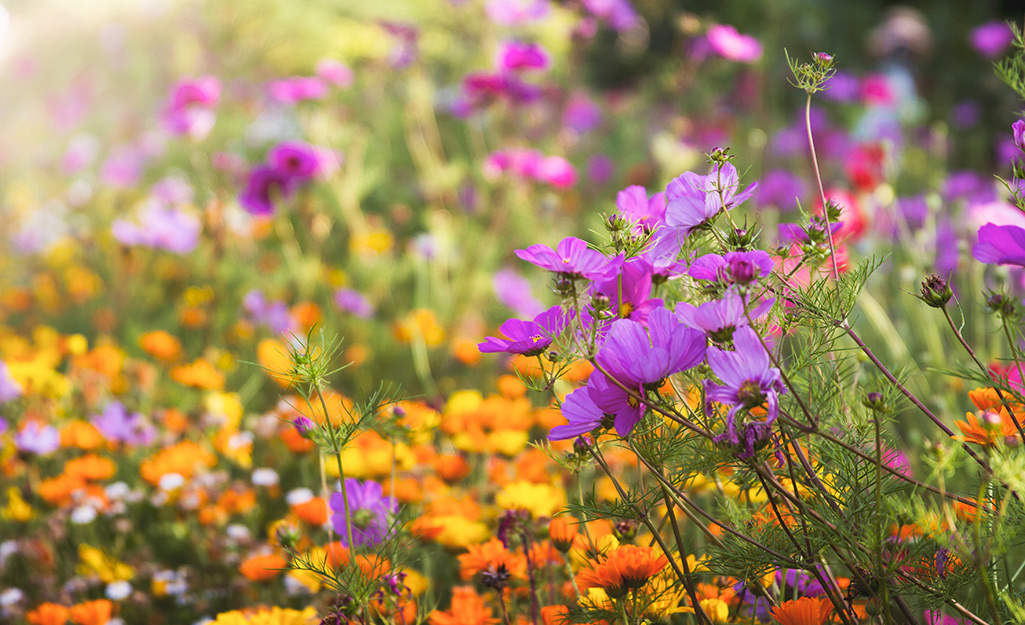 You can get a jump on spring blooms when you prepare a flower bed with seeds that will overwinter. Try calendula, cornflowers, cosmos and bachelor buttons, individually or in a seed mix. 
Bring Tropicals Inside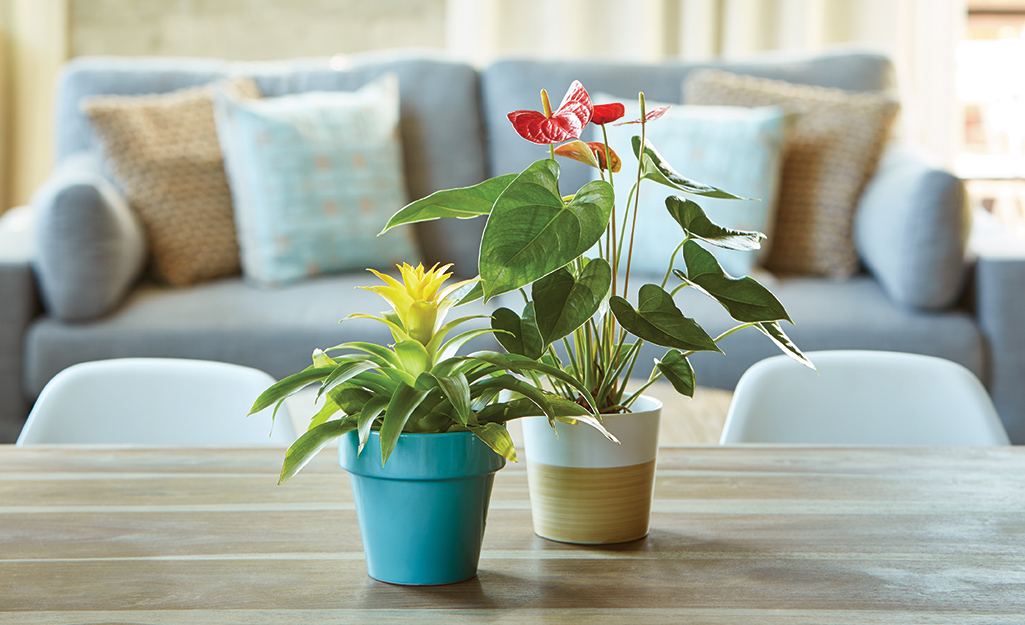 Bring tropicals and houseplants inside. It's the end of summer vacation for the tropical houseplants you put outside in June. To lessen the shock of a move, first move the plants to a sheltered porch that gets less sun than they're used to. Let them stay there for about two weeks, then bring them inside. The plants will produce new leaves to replace the dropped ones, once they've adjusted.
Make the transition slow and gradual, and your green friends will settle in nicely for the fall and winter. Aim to make the move before the thermometer dips to about 50 degrees Fahrenheit, and no lower than 45 degrees Fahrenheit.
Dig Up and Store Tender Bulbs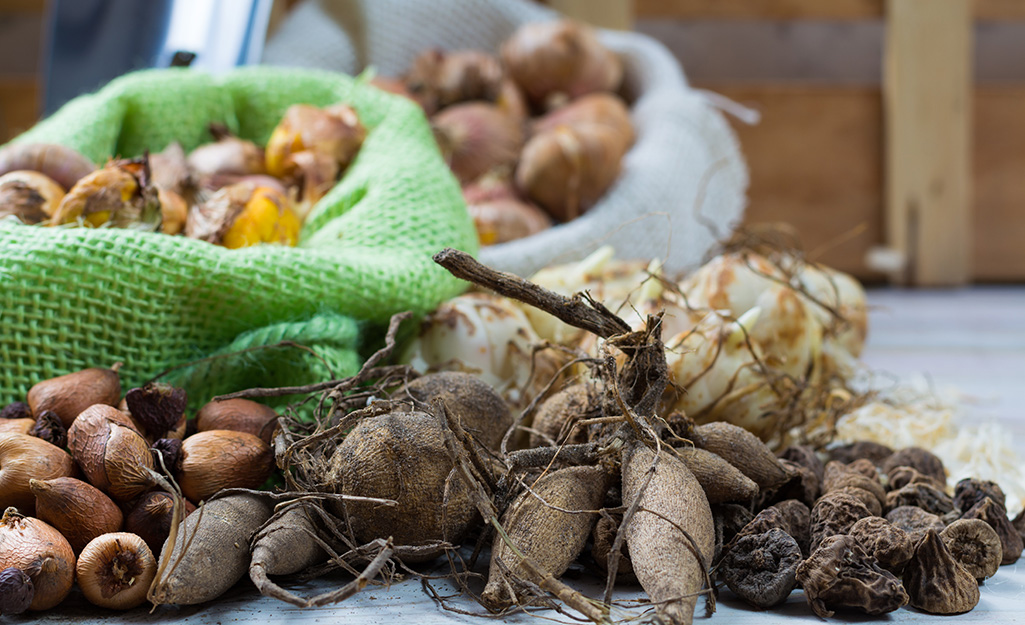 Get more life from tender bulbs like dahlias, caladiums and cannas when you dig them up in fall. Set the bulbs and tubers on a tray to dry for a few days, brush off the dirt and nestle in boxes lined with peat moss. Bring the boxes inside and store in a cool, dry place until early spring when they can be planted again.
Refresh Containers and Window Boxes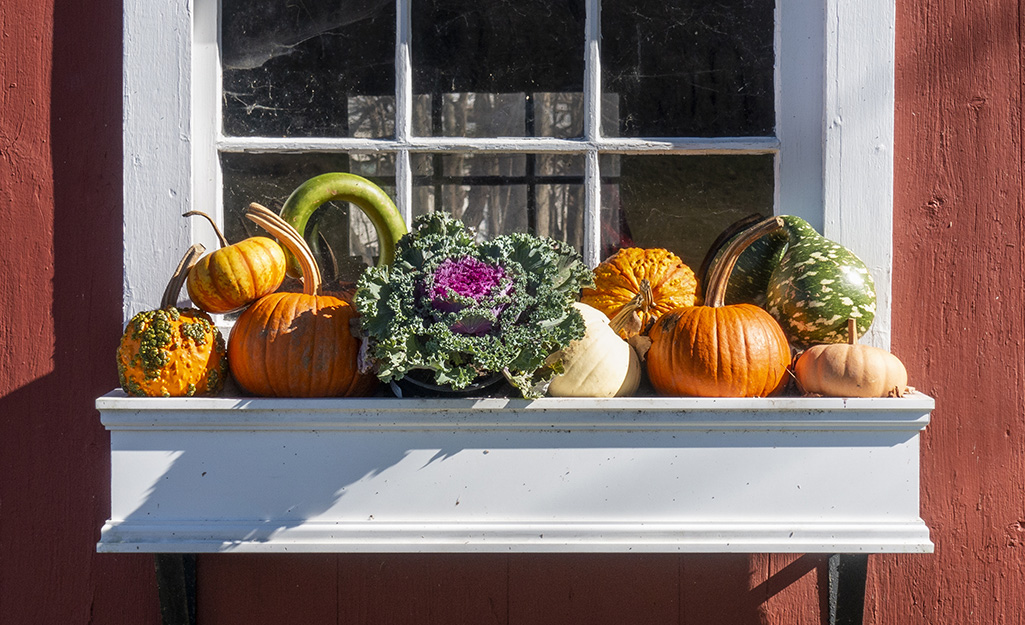 Take a fresh look at your containers (window boxes, too) and make plans for cool weather designs with fall flowers and foliage. While most annuals will last until first frost, they can get leggy and played out. Before you make the big switch, freshen your summer annuals for a few more weeks, especially if the weather is still hot and you're a few months away from the first frost. Try trimming leggy stems with pruning snips and giving plants a dose of a plant fertilizer to revive them.
Take cuttings from annuals like coleus and bring inside to overwinter in water or potting soil. You can dig up herbs like parsley, rosemary, chives and thyme for overwintering indoors, too. Just plant in pots and place in the kitchen windowsill.
The cooler days of fall signal the time to clean up the yard and vegetable garden and prepare for winter. Outside your home, the obvious task is to rake leaves off the lawn, and clean them out of gutters. With kids around, raking leaves can be an all-hands-on-deck activity, but it's not the only group task. There's plenty of work to be done to prepare for winter. Whether you need the right planters, seeds or potting soil, The Home Depot delivers online orders when and where you need them. If you plan on completing any of these fall landscape ideas but need some extra help, consider renting mowers, overseeders or a pressure washer with our landscaping rental to get your project done. Use once, then bring it back - no maintenance required.
Explore More on homedepot.com