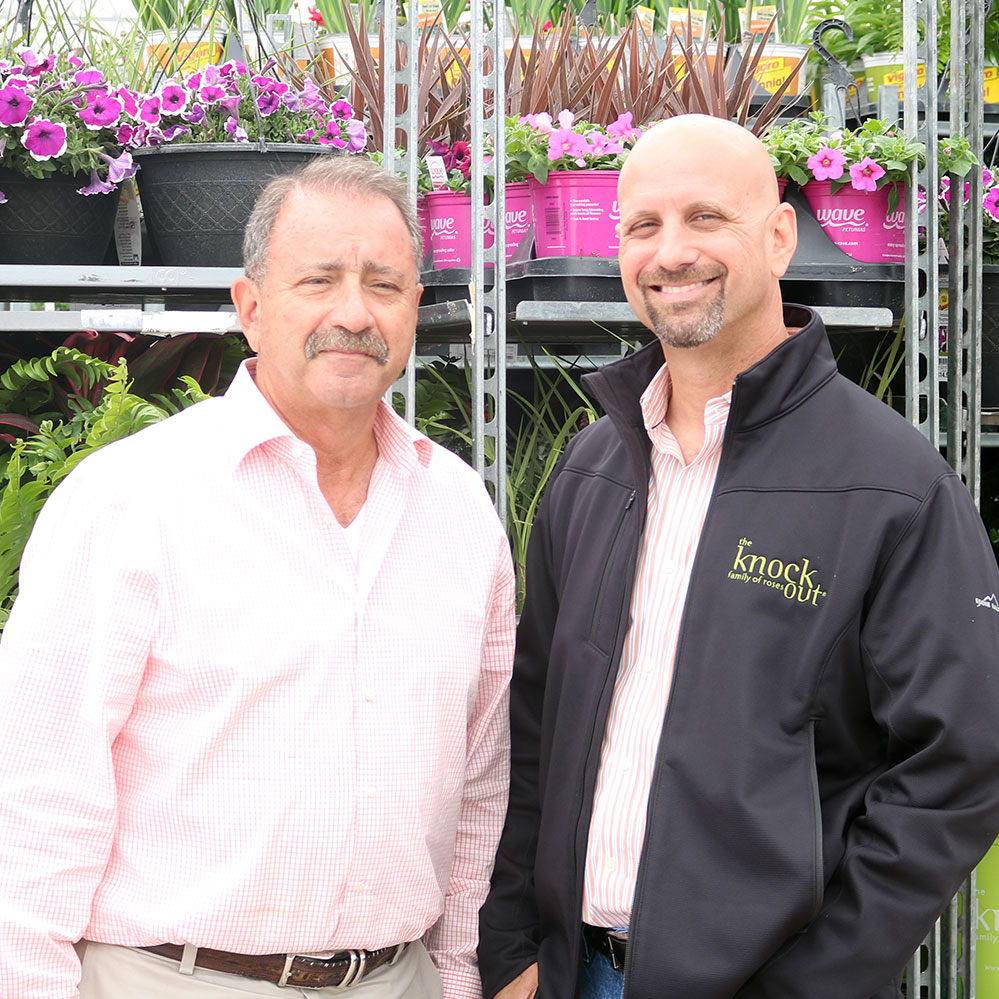 When back-to-back hurricanes barreled into east Texas and south Florida in 2017, it was a double whammy for Miami-based Pure Beauty Farms.
This family-run, exclusive grower for The Home Depot suffered losses from both hurricanes, including a third of its greenhouse roof structures on the company's 290-acre farm about 30 miles southwest of downtown Miami.
"Home Depot asked how they could help us after the latest hurricanes," said Henry Yanes, who owns Pure Beauty with his brother Victor. "That's the same thing they asked after Hurricane Andrew, which caused total destruction. That's very uncommon in business. But that's the partnership we've had with The Home Depot."
Growth of a Partnership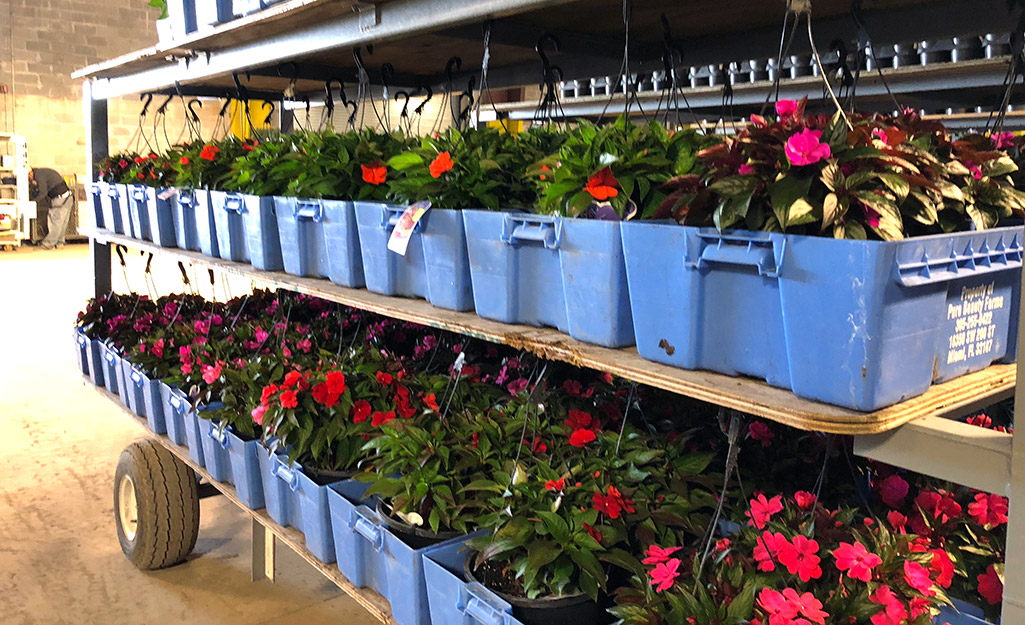 Henry and Victor Yanes' nursery business grew alongside The Home Depot for more than two decades. Pure Beauty Farms is among the more than 150 small growers who work closely with The Home Depot to supply locally grown plants to stores.
That means from Pure Beauty Farms' locations in Florida, Georgia and Texas, the plants don't need to travel far to reach your garden and table. This grower to garden philosophy and sustainable practice keeps plants fresh and thriving in your garden.
Like many growers for Home Depot, Pure Beauty tests plants and varieties before they make it to stores. Tests are an integral part of business so plants perform optimally in customers' home garden.
"Growing along with The Home Depot has been constant," said Victor Yanes.
Planting the Future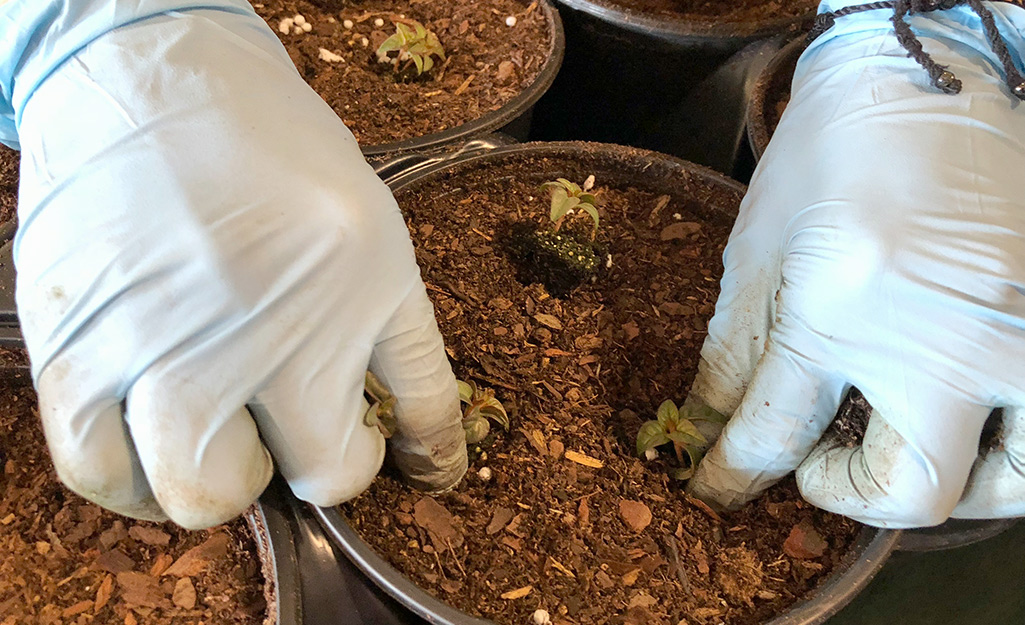 Pure Beauty Farms grows everything from annuals, such as begonia and vinca, to perennials, roses, groundcovers and cacti and succulents. The company services 280 The Home Depot locations from Key West in south Florida to Myrtle Beach in South Carolina as well as stores in Mississippi and Houston and Corpus Christi in Texas.
Pure Beauty, with farms in Miami and Georgia, plans to acquire 100 acres for new greenhouses in Houston and recently leased a separate property for a warehouse.
That means Pure Beauty will grow plants even closer to stores where they'll be sold. That translates to fresh flowers and groundcovers that are just right for planting in your local area and your garden.
Stewards of Sustainability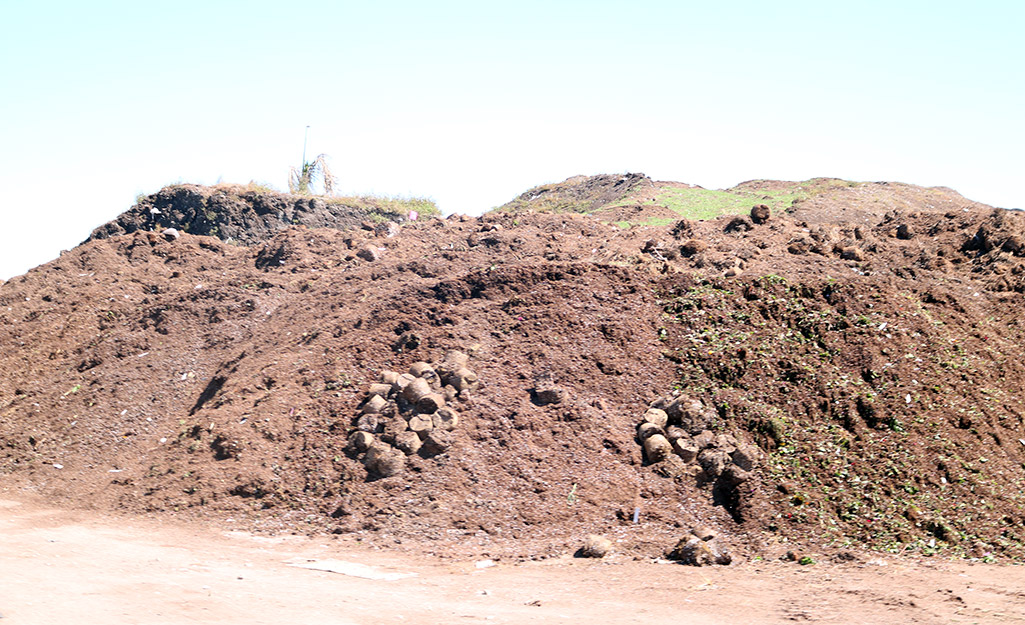 When talking dirt at Pure Beauty Farms, it's clear the growing medium they use isn't just from bags. Pure Beauty also creates and generates its own black gold, or compost, made from recycled plants.
"To most, it looks like dirt, but to us it's a million dollars," said Henry Yanes.
This is one of many examples of how the company recycles and reuses materials at the farm. At another, the farm reuses torn up asphalt from Miami's highways to build up beds in its greenhouses.
Pure Beauty also manufactures its own greenhouses, equipment and parts from a welding shop on site. This keeps the company nimble and able to act when demand grows. It also helps the farm recover more quickly after a hurricane, such as with Irma last year. By some estimates, Irma damage cost nearly $6 billion in Florida alone.
"Our greatest advantage in a hurricane situation is our recovery speed," Victor Yanes said. "We do not depend much on outside sources. We are close to being self-sufficient."
Future Shaped by Roots of the Past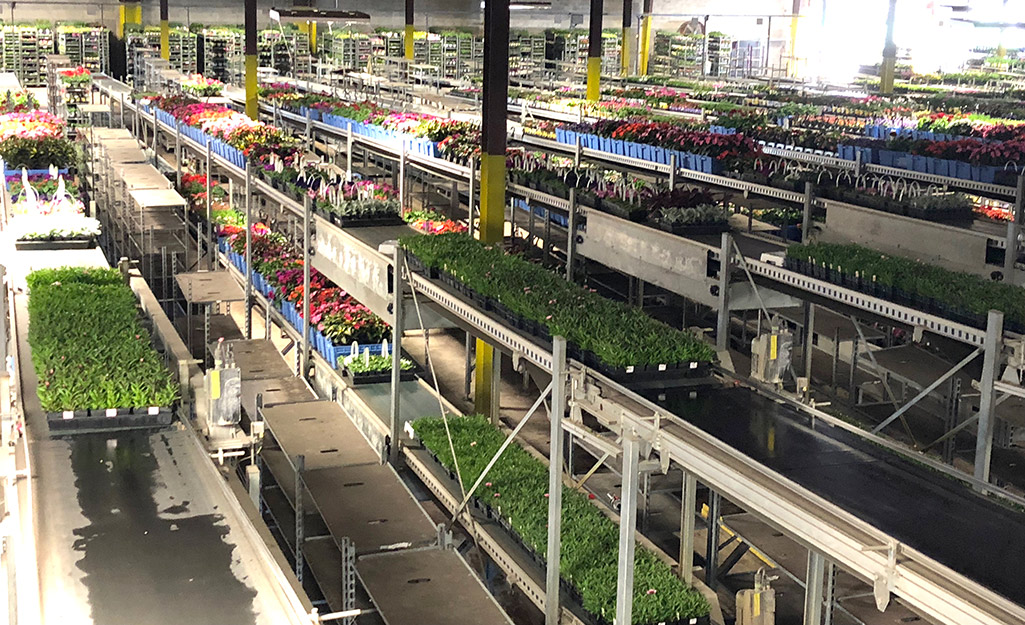 Henry Yanes remembers as a young boy leaving his homeland of Cuba on a moment's notice. When he arrived in Miami, he stayed with family friends until his parents could come. It would be almost a year before he saw his mother again. His father, who fought alongside the Central Intelligence Agency in the Bay of Pigs invasion in Cuba, landed in prison until the United States government bartered his release 18 months later. When his father landed in Miami, the family may have had few possessions, but they had each other.
Before settling into the nursery business, Henry Yanes served in the U.S. military and later worked for the Immigration and Naturalization Service, the precursor to Immigration and Customs Enforcement. His career also landed him a job as an air traffic controller at Miami International Airport until a strike in the 1980s sent him looking for work.
That's when he turned to the nursery business and his brother Victor joined him. Initially, they both worked with Lovell Farms, where Henry Yanes was a partner. But Lovell Farms sold and Henry Yanes retired. But it was a short-lived retirement.
It's from these roots that Pure Beauty Farm formed. Business grew out of selling 3-gallon pentas and plumbagos and 10-inch cache pots to The Home Depot.
"We were a plug production farm initially but we got The Home Depot business and we grew," said Victor Yanes.
Now with most of their children in the business (some are still in college), they're working on a succession plan.
Victor Yanes jokes, "My brother has come out of retirement twice already — I'm not sure we'll ever retire."
He added, "We are fortunate to be in this country. We came from a family of immigrants and worked hard from an early age."
"If Pure Beauty was lucky to survive Hurricane Irma, it's just part of being an exclusive grower for The Home Depot," Victor Yanes said.
"We feel blessed that The Home Depot has allowed us to do this for us and for our families," he added. "You can't get any luckier than that."
Whether you need the right plants, seeds or potting soil, The Home Depot delivers online orders when and where you need them.
Explore More on homedepot.com