Ghost, goblins and ghouls, oh my! The Home Depot's got you covered with Halloween centerpiece ideas. If you're hosting a Halloween dinner party, impress guests by setting up one of these Halloween table centerpieces.
Coffin Centerpiece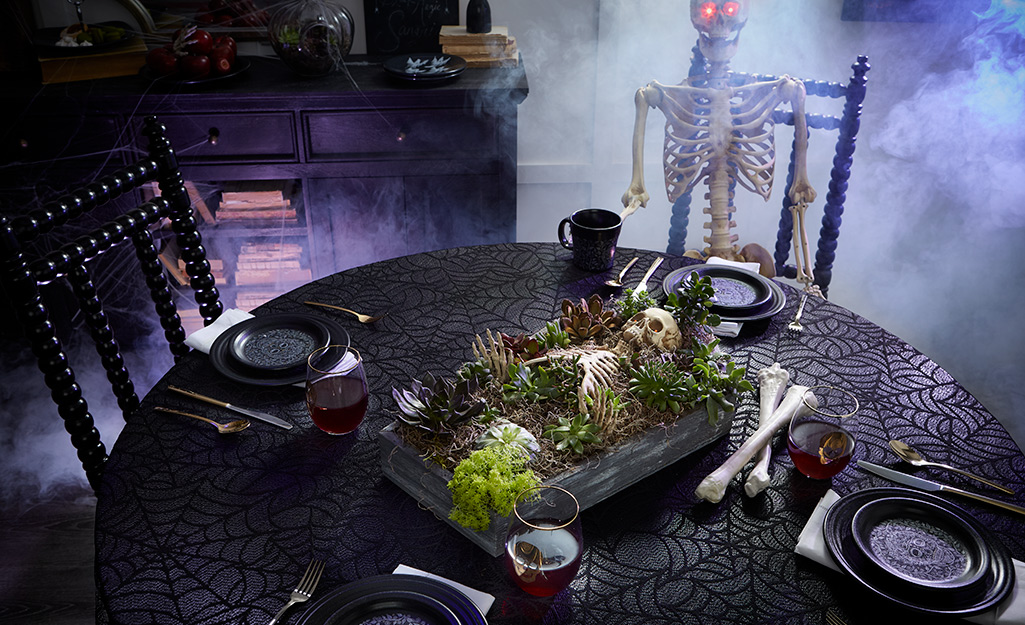 Plant enthusiasts will love this Halloween coffin centerpiece. This Halloween centerpiece diy can be completed in an afternoon and will be the center of attention during your creepy festivities.
Tip: Line a box with landscape fabric first to help hold in the soil.
Pumpkin Floral Centerpiece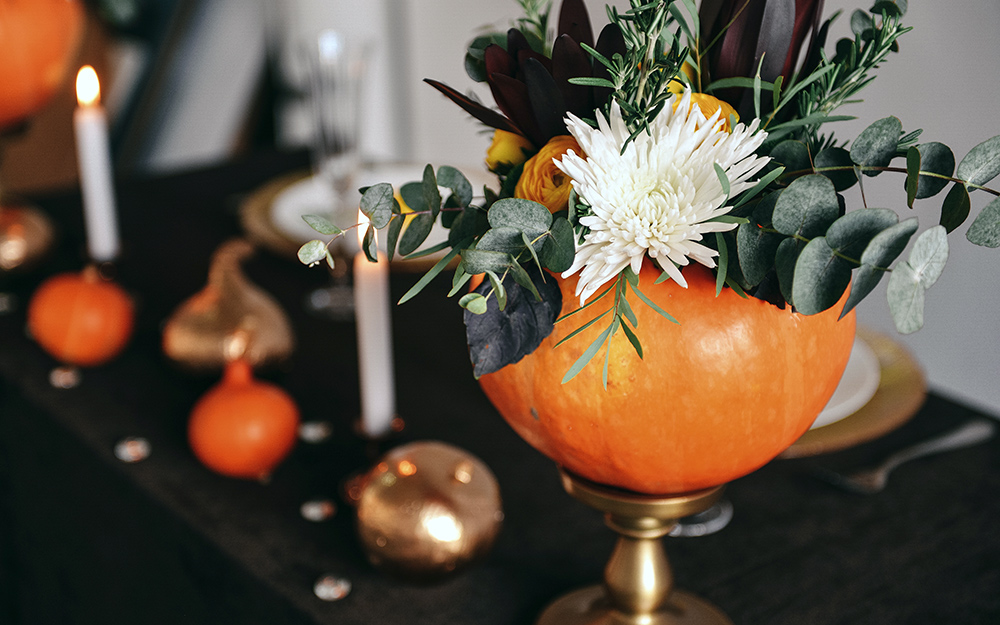 Pumpkin floral decor is perfect for a Halloween wedding centerpiece or if you are looking for an elegant way to decorate your Halloween table. Filled with seasonal florals and greenery, this simple arrangement comes together in a hollowed-out pumpkin.
Halloween Candy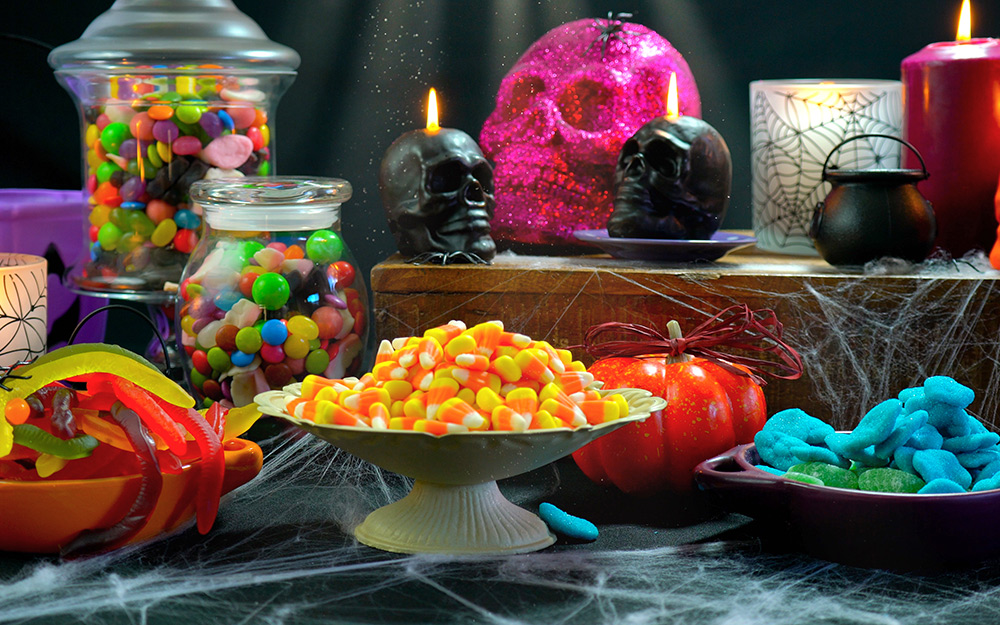 Nothing says Halloween like candy! Seasonal candy favorites displayed in simple dishes are an economical way to create Halloween table centerpieces. Use glass apothecary jars to display and themed candles to add height and interest to the dining table.
Spiderweb Cake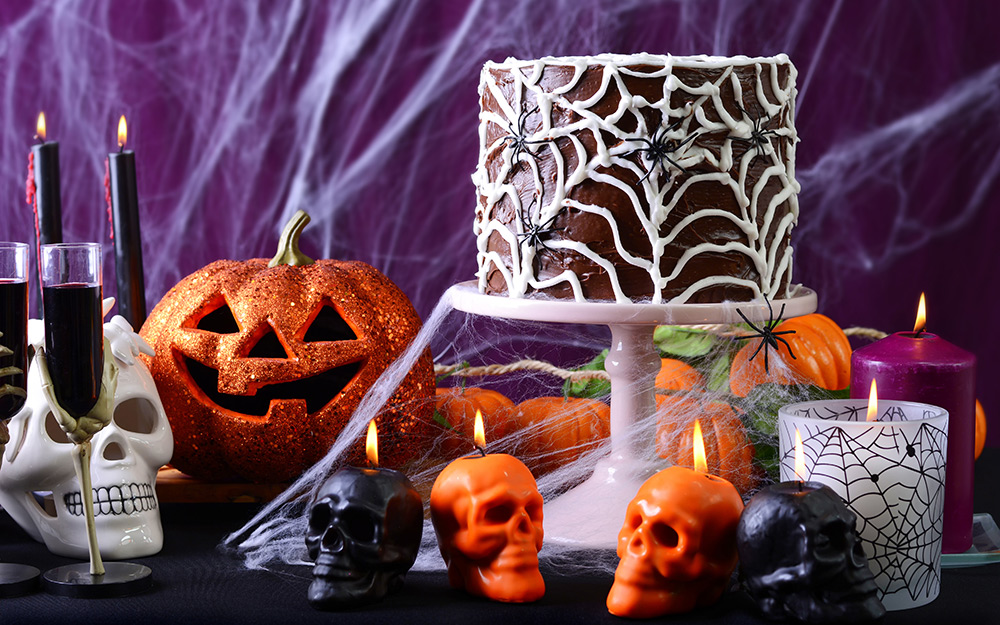 Halloween centerpieces don't have to be complicated. Make quick Halloween table centerpieces with store-bought cake and white icing. Purchase a chocolate frosted cake and embellish it with frosting webs. Pop the spider cake on a cake stand and decorate the base with spooky candles and skull accessories. 
Squashes and Skeletons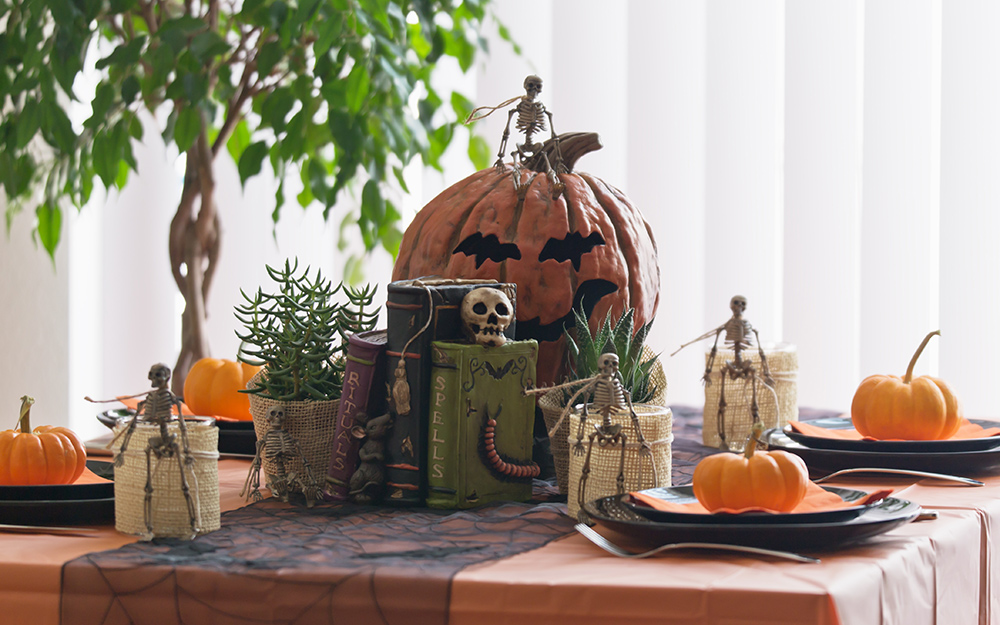 Mix Halloween tabletop decor and natural elements like real mini pumpkins, potted herbs and plants to create a simple Halloween centerpiece. For an added spooky element, wrap canning jars with burlap and glue on a mini-skeleton ornament.
Bats and Twigs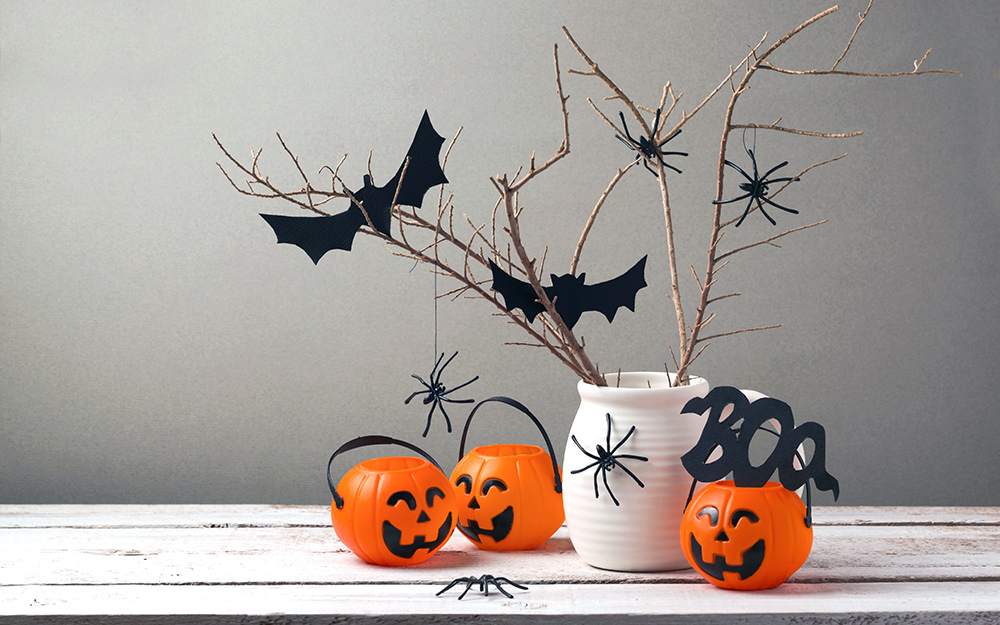 If you are in a hurry, this Halloween centerpiece DIY is the way to go. Grab a few twigs from your yard, pop them in a vase and adhere foam bats and plastic spiders with glue sticks. For a playful display, borrow the kids' pumpkin treat buckets to add pop of color around the batty arrangement.
Bloody Prints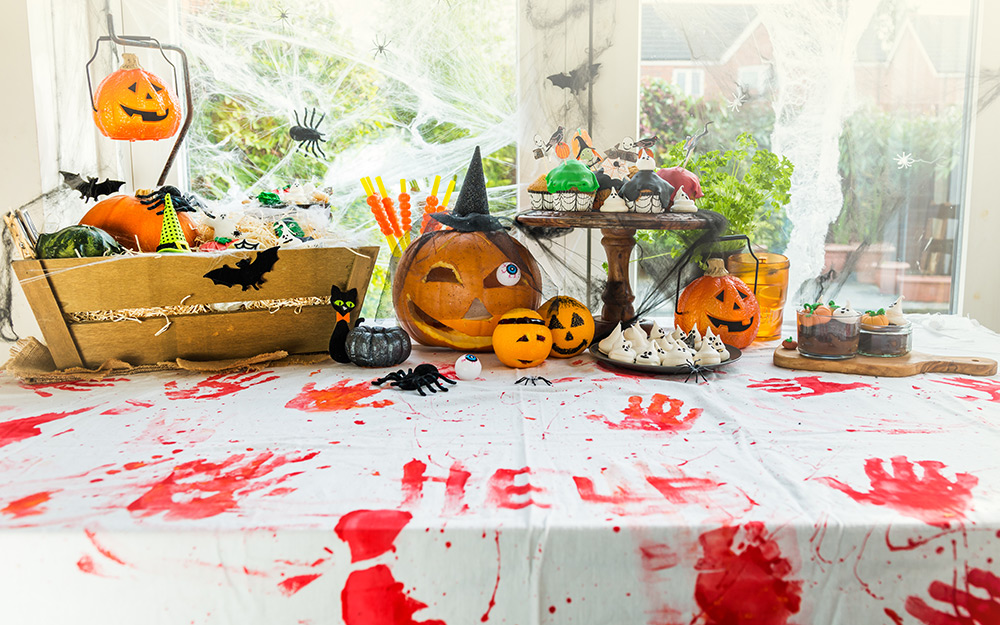 This bloody print table cloth is an easy DIY that the kids will love. All you need in an old sheet, a can of red paint, pens, pencils and markers and little hands to make this wild tablecloth. This project is easy and will add a whole new level of homemade fun to your Halloween table.
Skulls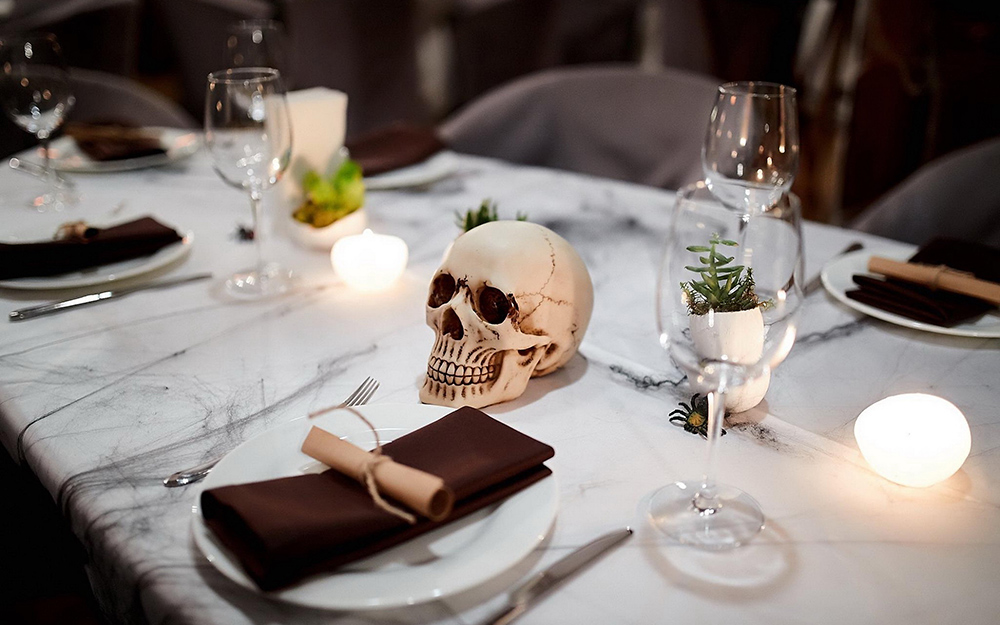 Who says that Halloween is just for the kids? Although you can use kid-centred Halloween centerpiece ideas for your party, try something just for grown-ups. This simple but elegant centerpiece idea is easy to create in minutes. Use a faux skull with simple potted plants in the middle of the table. Balance the centerpiece with votives and a few faux spiders scattered about. 
Gourd Jack o' Lanterns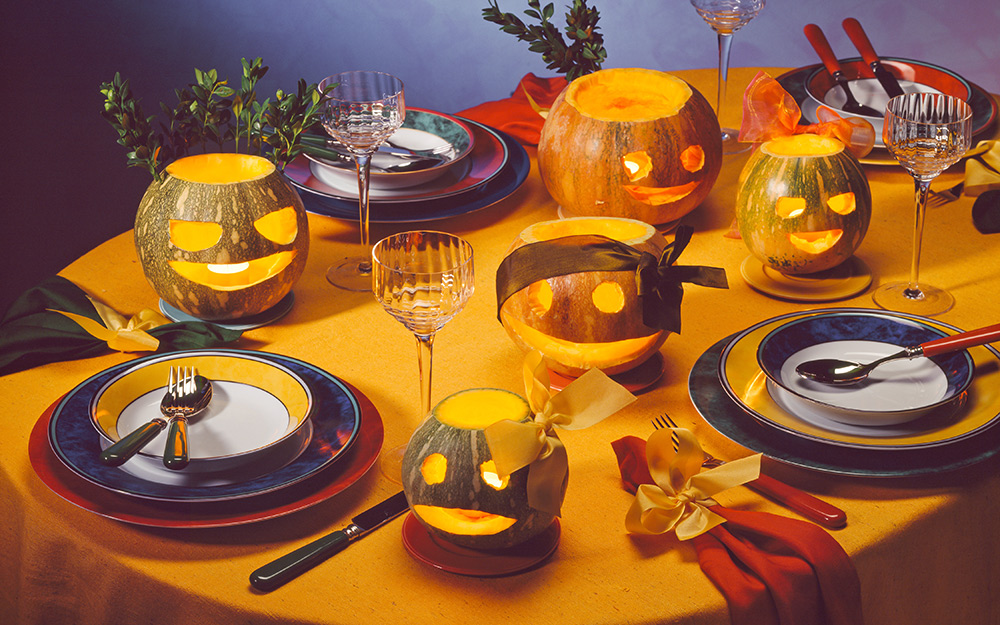 This traditional Halloween craft makes for a perfect Halloween centerpiece. Instead of using pumpkins, pick out lumpy and bumpy gourds to carve. They last just as long as pumpkins and add just the right amount of visual interest.
Black Candles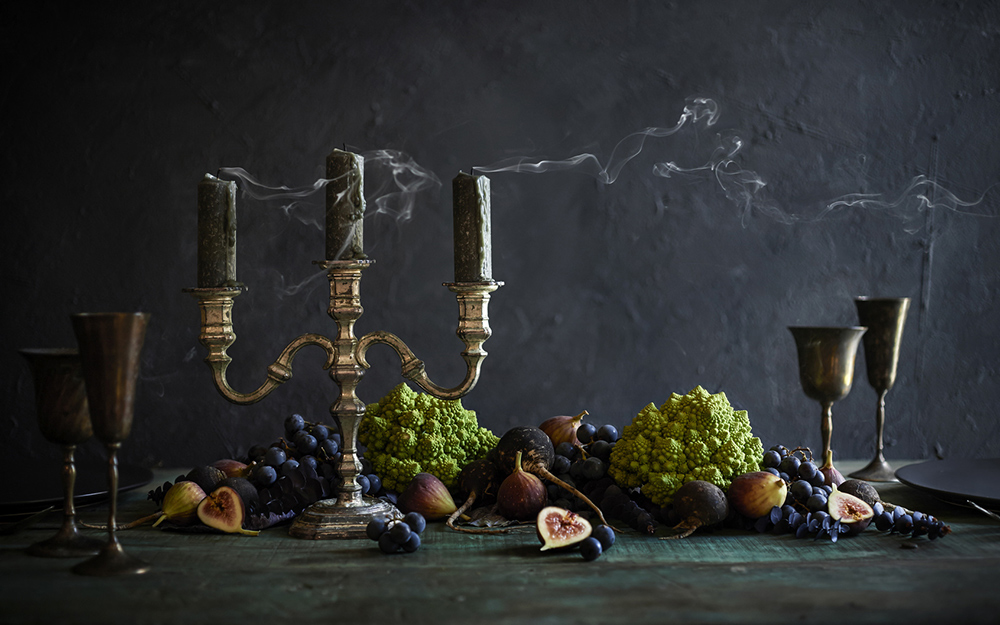 The best way to create Halloween ambiance is with candlelight. Adding black taper candles to your centerpiece is an easy way to scare up fun at the table.  
The Home Depot is your one-stop shop for Halloween centerpiece ideas. Ready to find the right Halloween decorations for your home? We have options to deliver online orders when and where you need them.
Explore More on homedepot.com