Presented by Carmeon Hamilton of Nubi Interiors. 
House plants are a small but impactful way to elevate both your home and home workspace. They bring the outside in and help purify indoor air. New to plant parenting or already have a green thumb? Watch the video or read on for expert advice on which plants and soil work best indoors.
Choosing Soil & Tools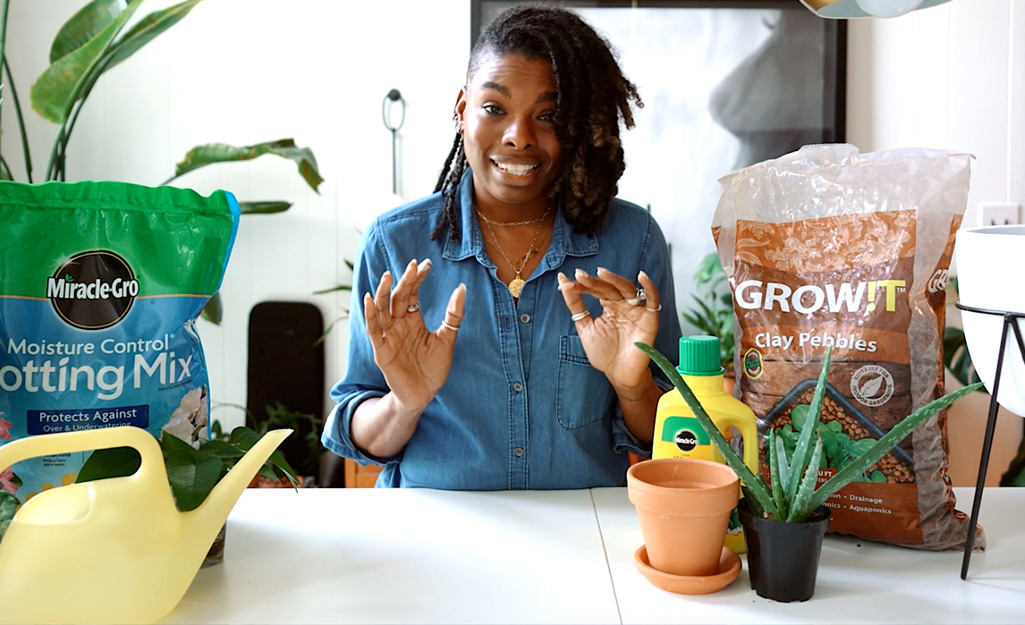 Before you head out to snag up all the plants, build a basic plant care starter kit. These are the items you want to have on hand when you bring home your first plant. 
Moisture control potting soil has the nutrients the plant needs. It will help maintain proper moisture levels. You won't have to worry about over watering or under watering. 
Use clay pebbles to absorb excess water and improve drainage. This will ensure your plants have healthy roots. 
Have a liquid fertilizer on hand to maximize nutrition during the plant's growing season. 
Invest in a good pair of pruning shears to trim off any dying or problematic leaves. 
Tip: Try propagating any healthy cuttings in water. Once they grow roots, you'll have more new plants for your home. 
Selecting Pots & Planters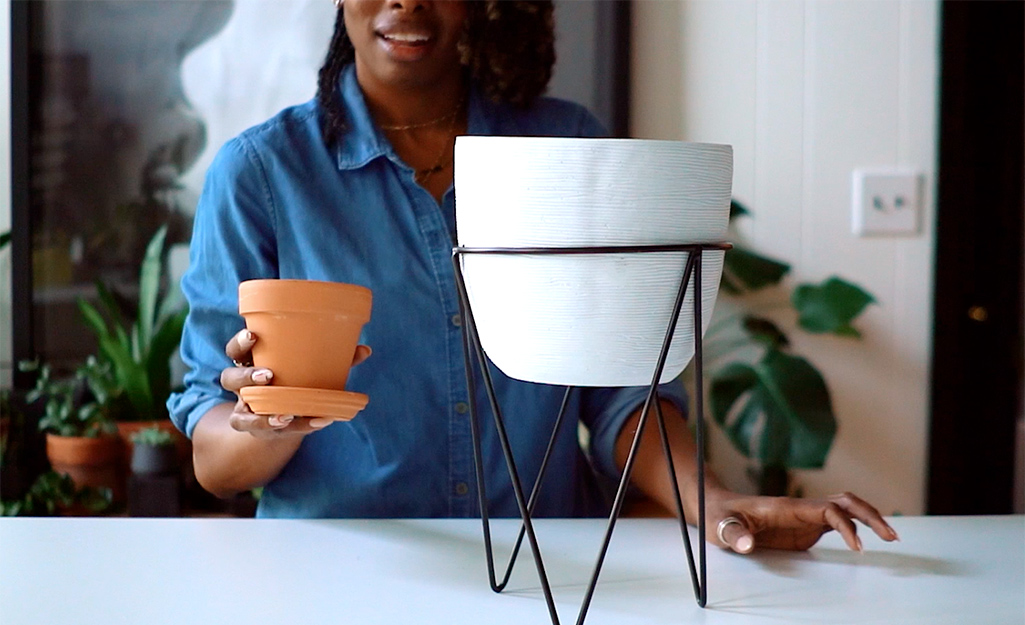 The style of an indoor planter is just as important as its design. You can choose from a variety of terracotta or ceramic decorative planters in different sizes. If you choose ones with drainage holes, don't forget to also get saucers to catch the water. Feeling fancy? Try a hanging planter instead. A hanging planter will also keep your plants out of the reach of kids or pets.
Easy-Care House Plant Options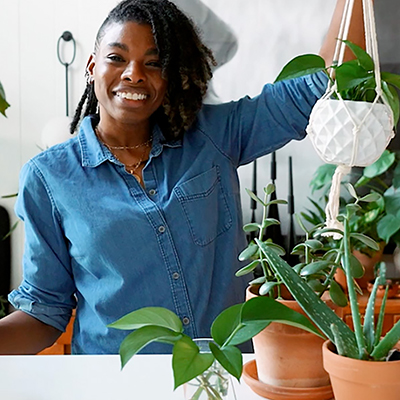 Now it's time to decide on the plants that are right for you and your space. Here's a list of popular, easy-care plants for both beginners and pros. 
Snake plants are super hardy. They can do well in most lighting conditions and purify air well. 
Golden pothos stands up to diverse lighting conditions. They are great air purifiers. However, they aren't pet friendly. 
ZZ plants may be the easiest to care for. They grow well in low to medium lighting conditions. ZZ plants require very minimal maintenance. Just be sure to check the soil for dryness every three weeks or so. 
The drought-tolerant aloe vera loves dry soil. It does require medium lighting. As a bonus, aloe vera can sooth skin ailments such as sunburn. 
How to Pot a House Plant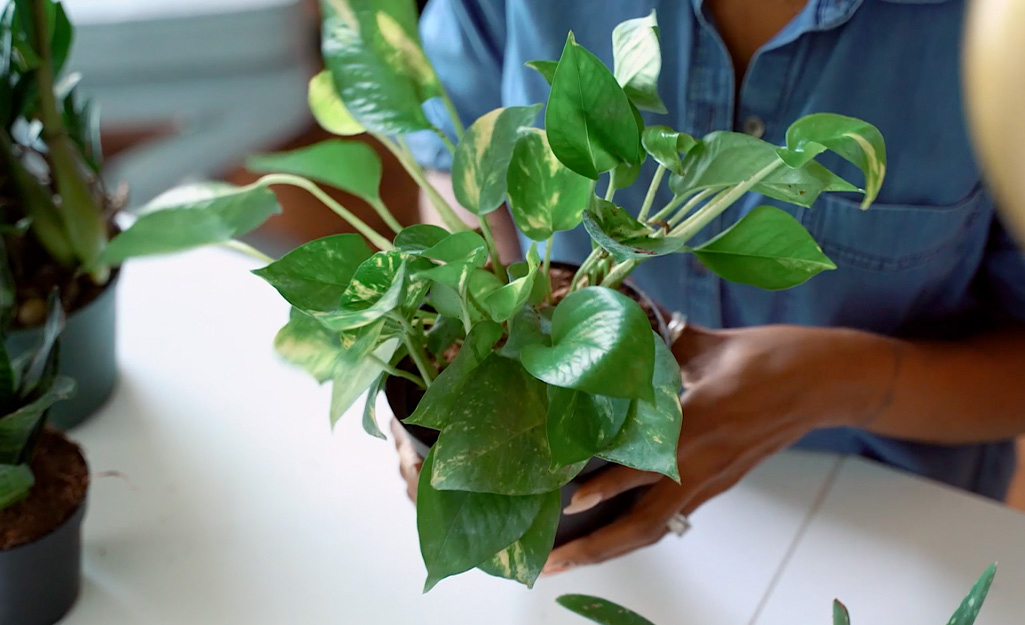 There are two easy methods for potting your plants. The first works for any new plant or one that has hasn't outgrown its nursery pot. Simply keep your plant in its nursery pot and drop it inside a slightly larger decorative planter. 
The second method is perfect for plants that have gotten too big for their nursery pot. It's also an ideal solution for any plant propagations you're planting in soil for the first time. Here are the steps:
Cover the bottom of the planter or pot with clay pebbles. 

Fill the pot halfway with new potting soil. 

Create a well in the soil the size of the plant's base. 

Place the plant in the new soil, root side down. 
Fill in the sides of the container with additional soil. Pack to remove air pockets. 
Be sure to fill to only about an inch below the rim. You don't want overflow when watering your plants. 

Give your new potted plant a good dose of water. Pour enough in to moisten at least the top layer of soil. 

Most any house plant you choose will bring you joy and improve your air quality. Plus, they can also give you something beautiful to look at if you're working from home. Ready to order tools and materials? The Home Depot delivers online orders when and where you need them.
Explore More on homedepot.com