Ideas & Inspiration
How to Garden in a Small Space
Growing plants requires a little bit of time, a little bit of planning, but surprisingly, not a lot of space. Your small-space garden may be on a porch or patio, even a balcony, or it could be a narrow alley leading to a small backyard. No matter the size, if there's a will to grow plants, there's a way.
As long as you have sunlight, access to water and a bit of soil, plants will grow. Experienced gardeners know that every site has its challenges, whether it's a roomy backyard, or a high-rise balcony. Begin by putting the right plant in the right place and you will be on your way to a garden tailored to your space.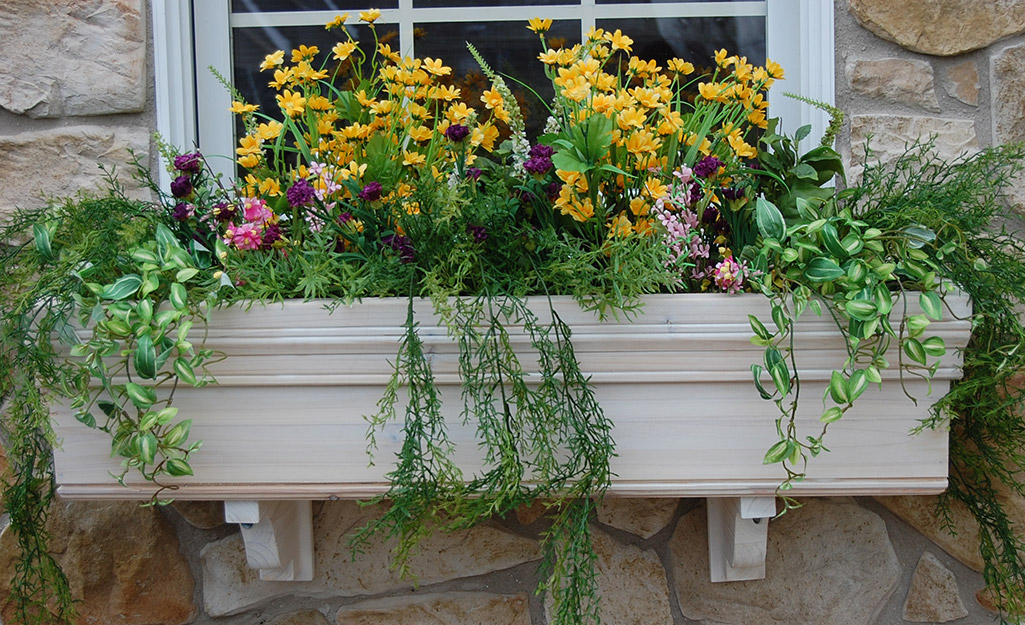 "Start with the right plant," advises Justin Hancock, horticulturist for Costa Farms. "Pay attention to the plant's tag about the plant's eventual size so you know what you're getting into. As obvious as it sounds, avoid plants that will quickly outgrow their allotted space, even if you really love them. If there are big plants you absolutely adore, go with compact varieties."
If your space's sunlight is limited, look for plants that thrive in shade. If your land is limited, try containers. If your space is extremely limited, try vertical gardening.
Most flowers and fruiting vegetables like tomatoes and peppers need 6 to 8 hours of sunlight or more a day. Root vegetables and tender greens can take less, on the order of 4 to 6 hours of sunlight. Additionally, there are plant options for shady areas, from perennials to vines or shrubs.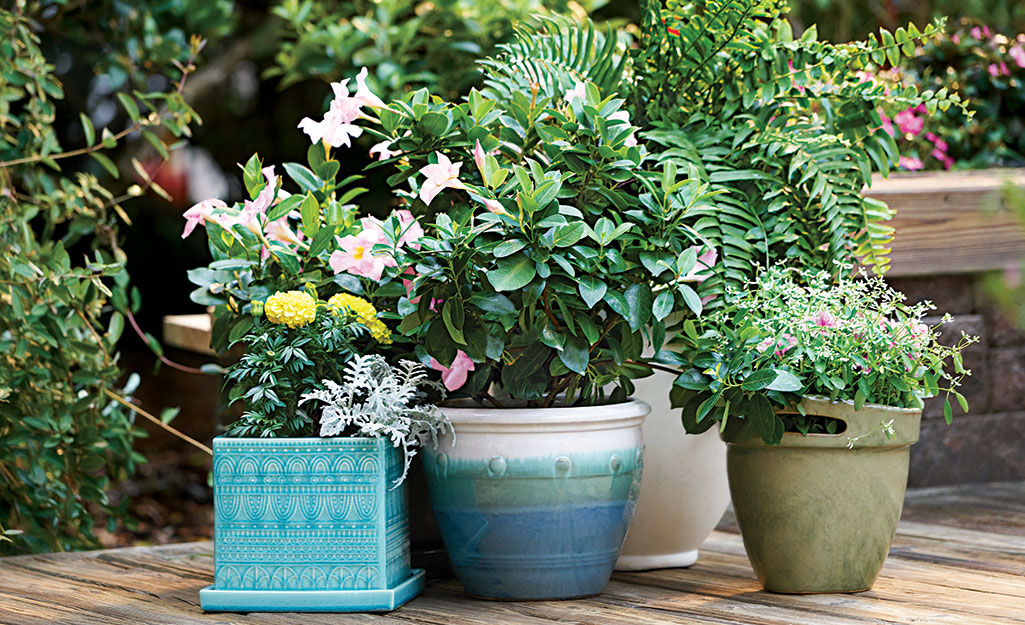 The size of your plant's container helps dictate how big and fast it grows, Hancock says. Much like bonsai, you can keep many plants smaller by growing them in pots that are a touch too small. Do your research, though, as some plants tolerate being root-bound better than others.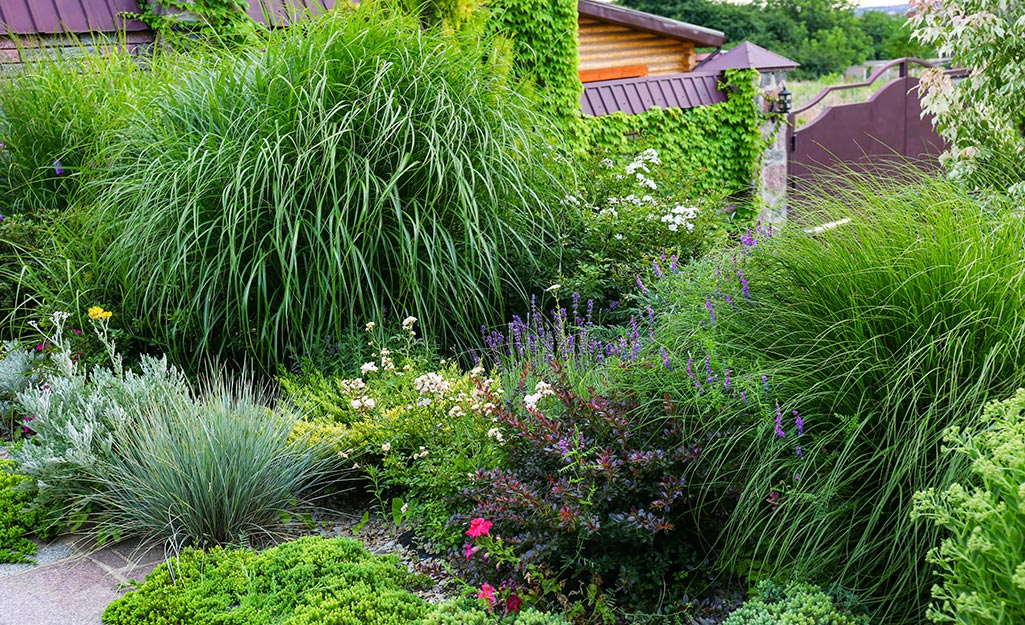 Layering plants by growing tall, medium and short plants together creates more visual interest than focusing all your efforts on plants of similar heights.
This makes your plantings more appealing—and lets you use different plant varieties without having a breadth of plants become overwhelming.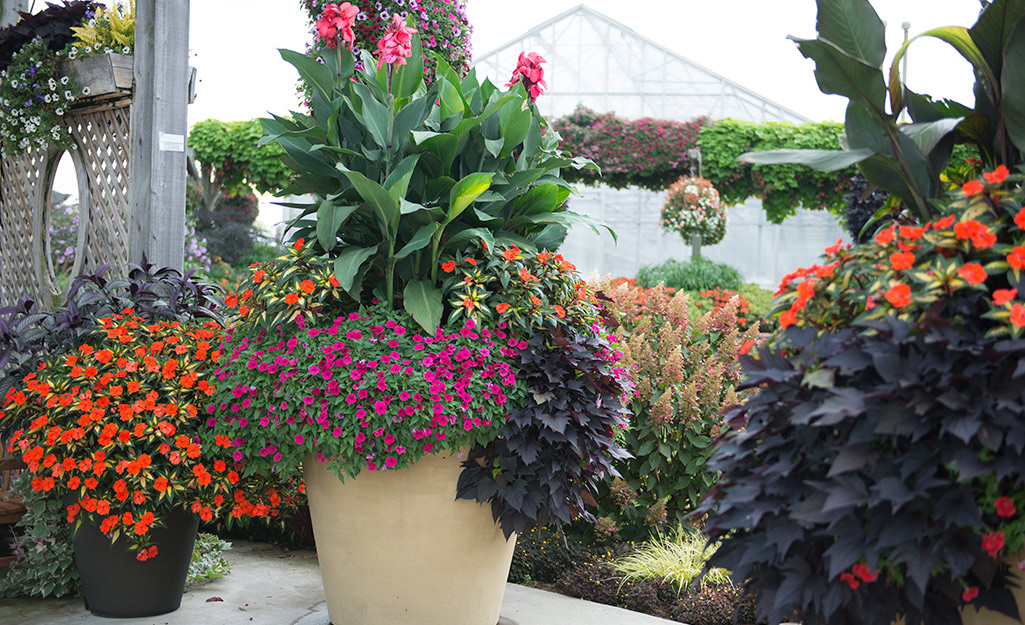 When you're planting in a small space, it can be easy for it to feel messy because the eye doesn't have a place to focus, Hancock says. To avoid the hodgepodge look, edit your design using a color scheme.
Sticking to colors that play well together makes your space feel put together.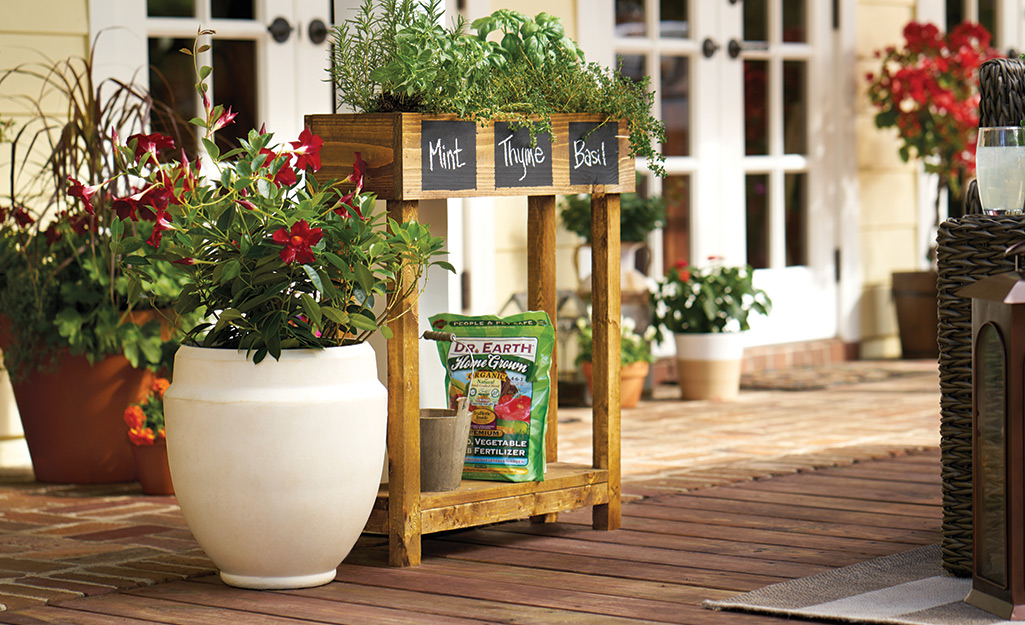 Look for double-duty plants like herbs that are ornamental as well as edible. This is foodscaping at work: Look in the Garden Center for Bonnie Plants' salsa garden and salad garden containers, or plant your own with seedlings. When pairing, choose vegetables and herbs that have similar soil and light requirements.