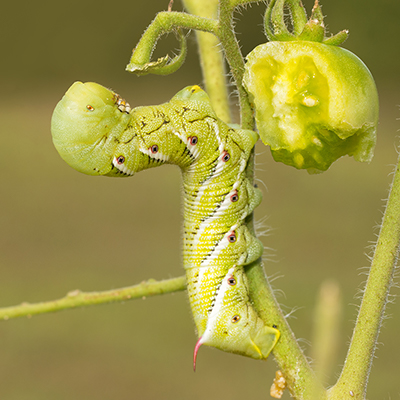 When your plants become snacks for creepy crawlies and other pests, don't reach immediately for harsh chemicals. There are plenty of organic options to protect your garden.
The first step is knowing the beneficial bugs. Not all garden bugs are bad — in fact, some are good, and you want them in your garden. Destructive bugs include slugs, squash bugs, squash vine borers, aphids, cutworms and cabbage worms. Good bugs include ladybugs, praying mantis, ground beetles, lacewings, soldier beetles and damsel bugs.
Here are our top organic choices for controlling garden pests. And if you're having trouble identifying insects in your garden, we've got answers for you in the Weed, Plant and Pest Problem Solver tool.
Organic gardeners are in touch with their gardens, and they're good scouts. This means getting in the habit of walking through your garden and examining the leaves and stems as they grow and develop. Check the undersides of leaves, that's where you'll see the first signs of damaging bugs and caterpillars. When you inspect your plants, look for insect debris, rolled leaves or holes in the foliage. 
Explore More on homedepot.com