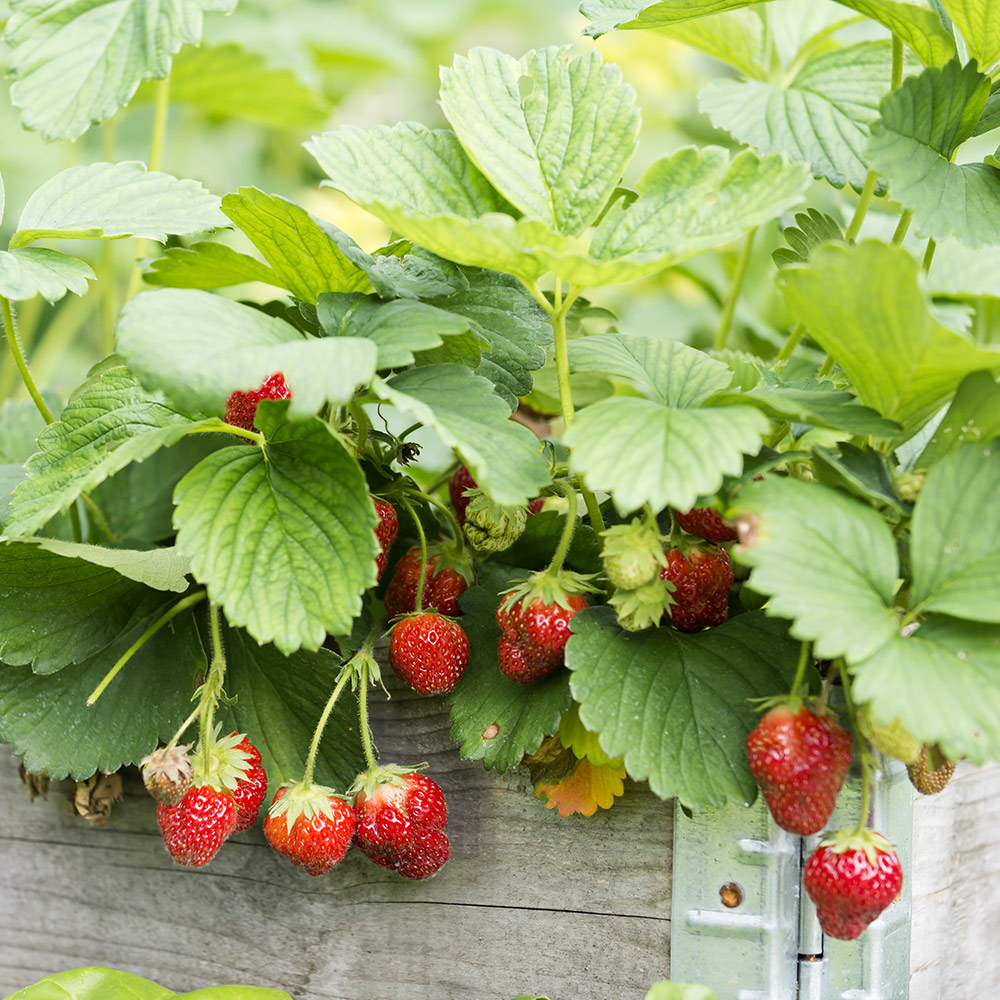 You can grow a nutritious, sweet-tasting berry garden in your backyard, either in garden beds or containers. Learn how to grow these healthy favorites.
Growing berries begins with knowing your site, where full sun – at least six to eight hours a day – is required. Keep in mind that more sun always equals more fruit.
The second step is to know your soil. Good garden soil for berries will be easily workable and well-draining while still holding the nutrients the plants need. All berries, with the exception of blueberries, do well in average soil. Use a test kit from the Garden Center or your local Cooperative Extension Service to learn more about your soil and add the recommended amendments like compost and lime. A soil test is most important for acid-loving blueberries, these shrubs need soil with a pH of 3.5 to 5.5, preferring 4.5.
Once you have a site and soil, study up on berry varieties and tips for success. It may take a few seasons to properly prepare your soil for berries. Be patient. When you get it right, you'll have an abundant harvest.
Whether you need the right planters, seeds or potting soil, The Home Depot delivers online orders when and where you need them.
Explore More on homedepot.com