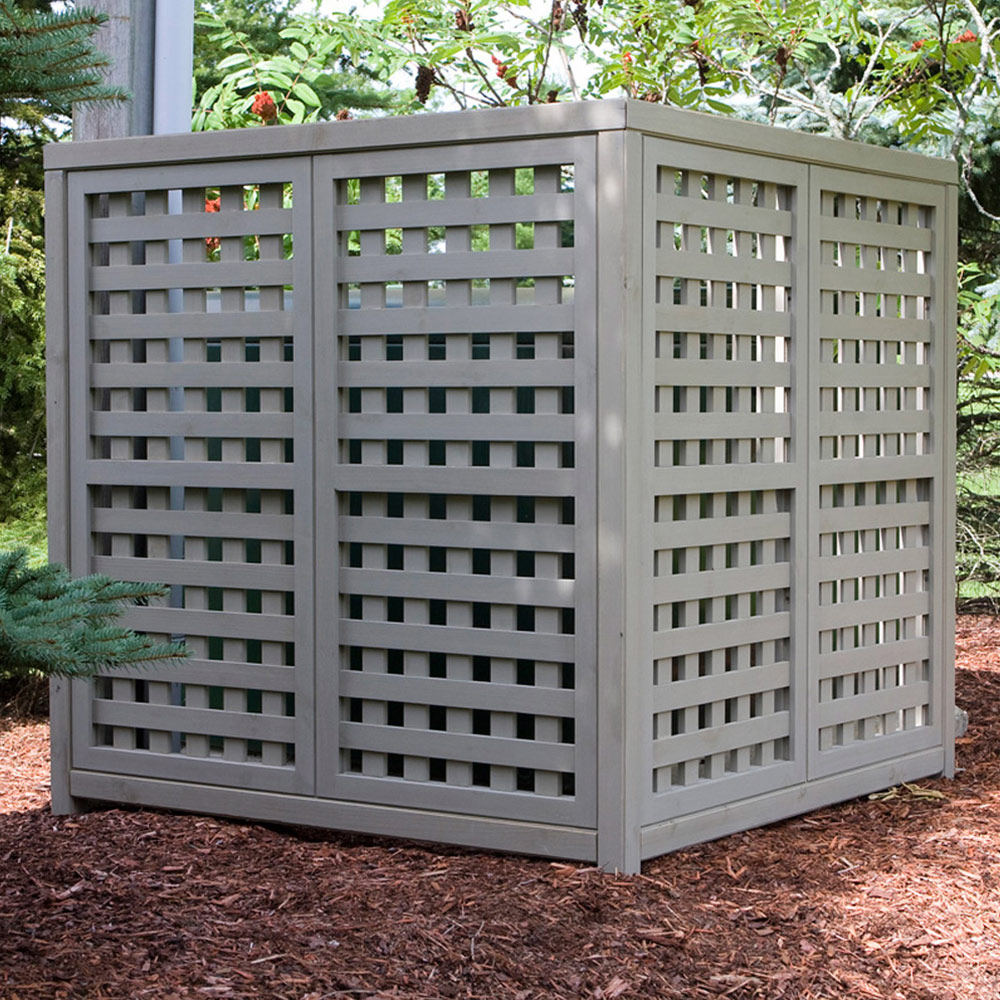 Inside, the air conditioning unit is well concealed in an attic or in a closet. Outside, it's often left hanging out a window or open on a concrete slab. Exposed with all its components, an air conditioner can affect your home's appeal. Fortunately, there are a few quick tricks you can use to conceal it.
Read on to learn how to hide an A/C unit outside your home.
Hide the Air Conditioner with Plants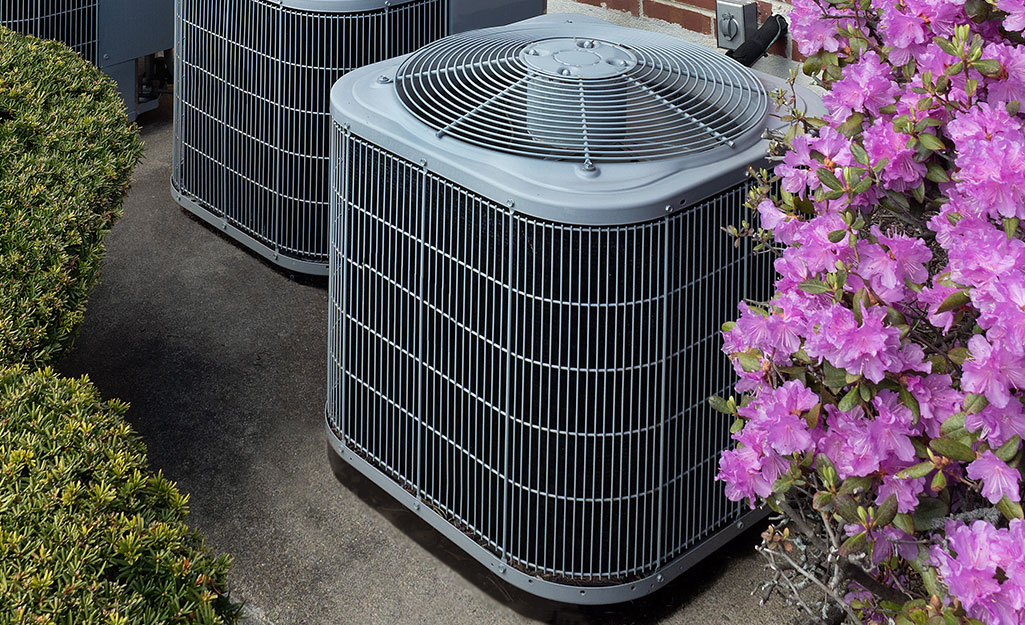 Backyards are the ideal place to display an array of plants. Make your landscaping more useful by choosing large plants and arranging them around your air conditioning unit as a visual barrier. The open structure of the plants allows for proper airflow, which the air conditioner needs to continue operating properly. 
The dense foliage of your plants helps conceal the unit. When you shop for plants to surround your air conditioning unit, choose a variety that doesn't have invasive roots that can damage the air conditioner foundation. It's also important to keep them trimmed to just above the height of the unit, so your air conditioner is easy to access for routine maintenance.
Create an Outdoor Air Conditioner Enclosure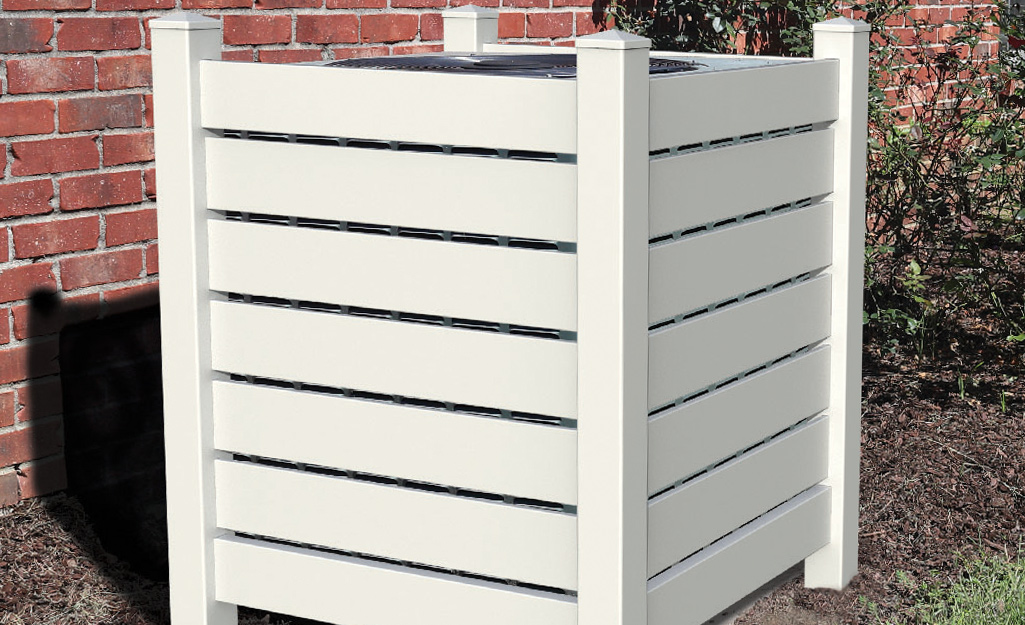 Plants aren't the only way to conceal your air conditioning unit. When you want something easier to move or remove, create an outdoor air conditioner enclosure. Fence panels, old shipping pallets and classic trellis structures are just a few of the options available. 
When you create a fence structure to surround the air conditioning unit, proper ventilation is key. Choose something that has open airways so air can flow through freely. You can also create a custom structure that coordinates with the existing fixtures around your home. A custom-built enclosure can be as simple as a three-sided screen that can be moved to access the unit, or a permanent structure that attaches to the house and has a gate. 
Hiding a Window Air Conditioning Unit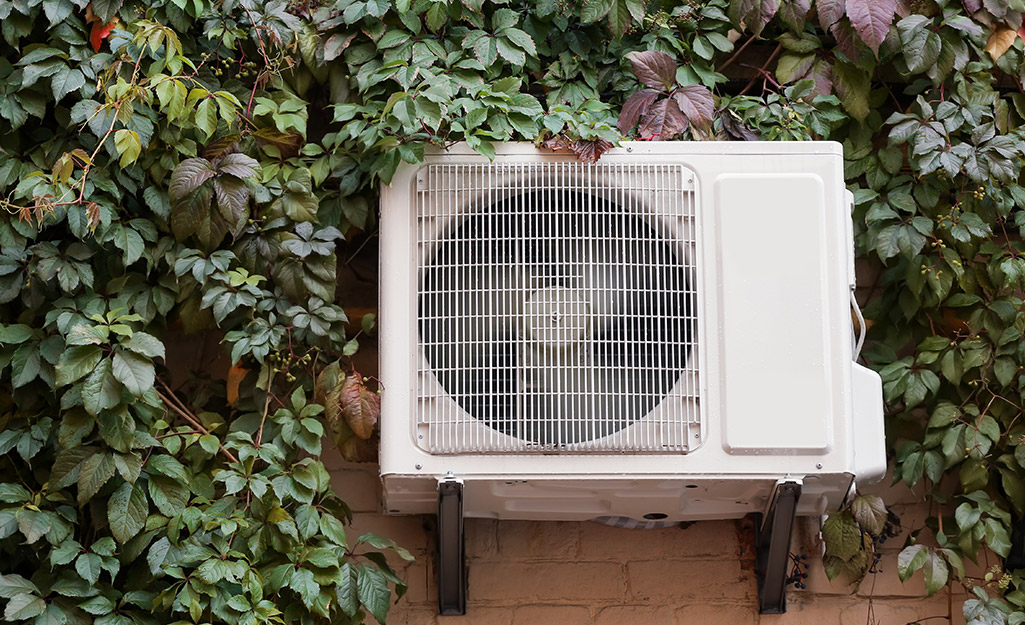 If the A/C unit is hanging out of the window, create a wood box with pieces of trellis along the sides. Mount it to the outside of the window around the unit. 
If you want to add a touch of nature, hide the air conditioner with plants by taking that same trellis box and adding an array of artificial plants just inside the top edge. When you want to grow real plants, create a solid top for the box around the A/C unit. Top off that ledge with a variety of planters. Grow fresh herbs, colorful flowers or timeless greenery. 
Tips for Hiding Your Outdoor A/C Unit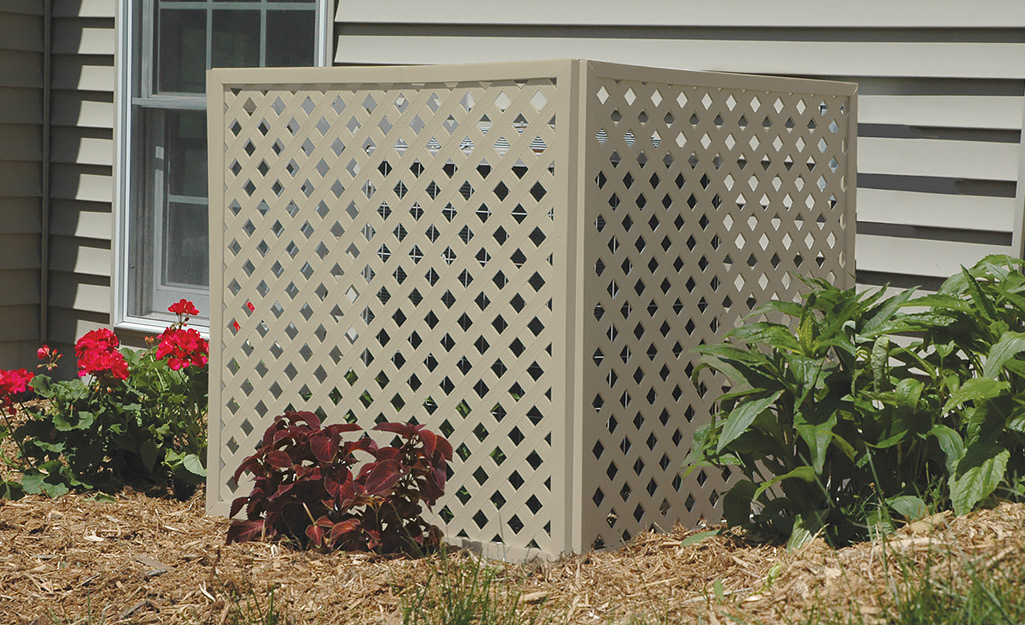 No matter the method used to hide your outdoor A/C unit, here are a few tips that will help.
Take careful measurements of the air conditioner. If the unit is on a base, take the measurements of that as well. Make sure the structure you surround the unit with is at least a few inches larger on all sides than the A/C unit itself.
When you're designing the A/C unit screen, take note of your surrounding area. If you have an existing fence around the property, you may want to use the same type of fence to hide the air conditioner and keep the look consistent.
Once your outdoor air conditioner enclosure is in place, consider adding a few decorative accents around it. A pair of urns with tall plants or a low flower bed are all stylish ways to accessorize the area.
Learning how to hide your outdoor air conditioner can quickly increase the visual appeal of your outside spaces. Covering an A/C unit outside your home can be done several ways. Use real or artificial plants to block the view. Or create a custom enclosure using fencing, a garden trellis or wood pallets. Ready to improve the appeal of your backyard from any viewing angle? Use The Home Depot Mobile App to locate products and check inventory. We'll take you to the exact aisle and bay.
Explore More on homedepot.com