Ideas & Inspiration
How to Plant Summer Flowering Bulbs
Dig in and learn how to plant summer-flowering bulbs, such as dahlias and elephant ears, for beautiful blooms. The Home Depot will show you how to get gorgeous, long-lasting color in your space with these bulb growing tips.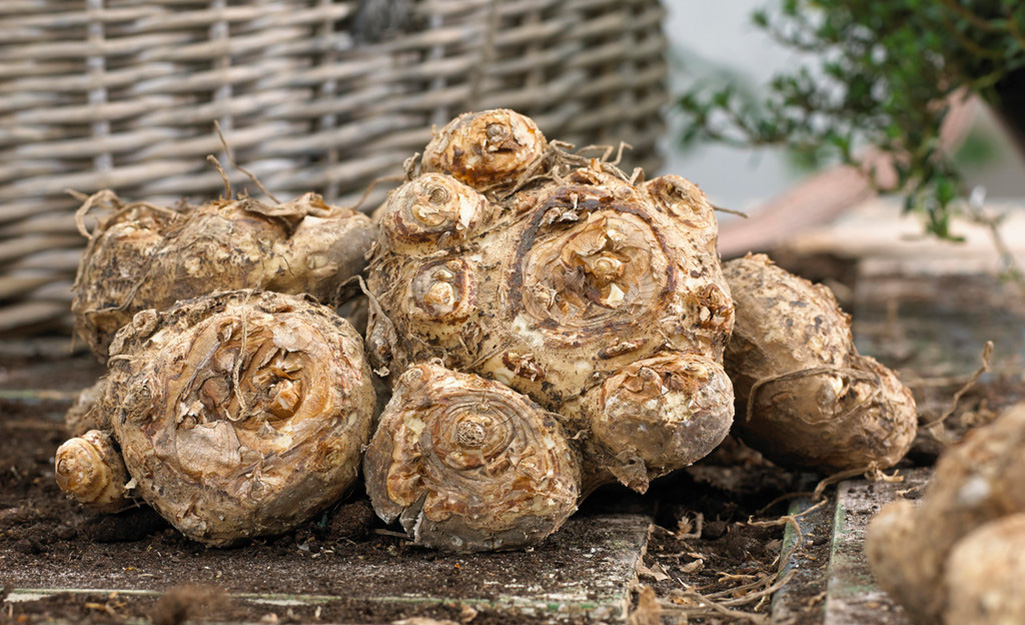 Summer bulbs are flowering bulbs that grow and bloom during the summer. They are not hardy bulbs. They are tender perennials that can't survive a cold, snowy winter or any area where the ground freezes. They are typically grown as annuals or are dug up in the fall and stored indoors over the winter. Many types of spring-planted flowering bulbs and non-flowering bulbs last until first frost.
Spring is the best time to plant bulbs, whether in flowerpots and window boxes or simply in the ground. Summer bulbs need warm weather and warm soil in order to thrive. Since weather can vary from year to year, calendar planting dates can vary. It's best to wait until the soil has dried out and warmed up to about 60 degrees Fahrenheit or higher. If you don't want to worry about testing soil temps, then plant the bulbs in the ground around the same time it's safe to plant warm-weather edibles such as tomatoes, peppers and green beans.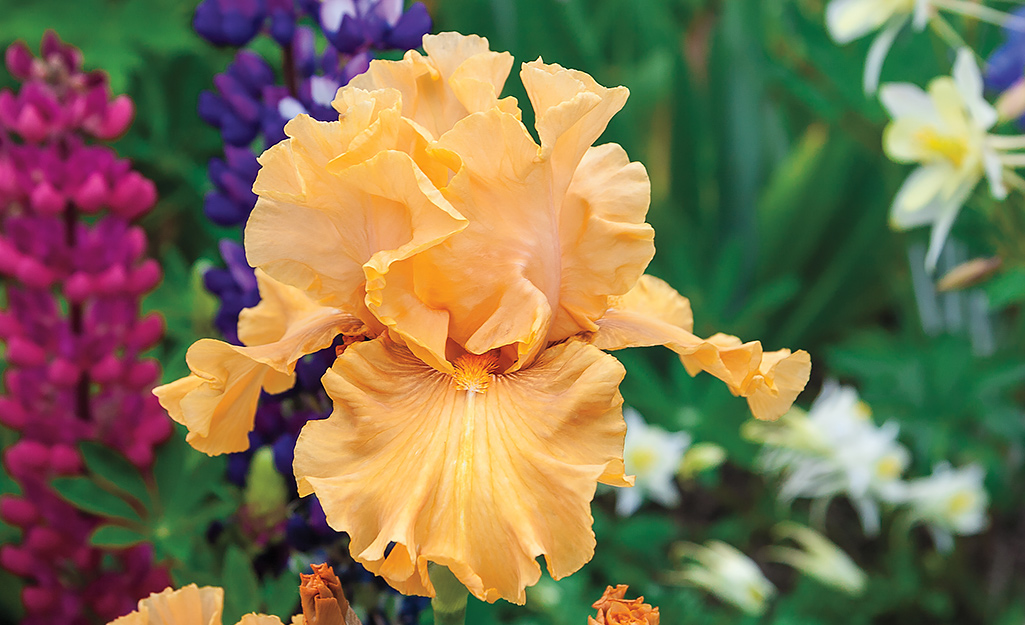 Summer blooming bulbs come in a variety of colorful flowers, textures and foliage. Some varieties are not actually bulbs. They are tubers or corms. Because they are stored and planted in a similar fashion, they are often grouped together under the term "Summer Bulbs." Here are some of the popular varieties that will help liven up your garden:
begonias
aladium
cannas
dahlias
gladiola
freesia
gloriosa lilies
elephant ears
liatris
nerines
bearded Iris
oxalis
pineapple lilies
tuberose
tigridia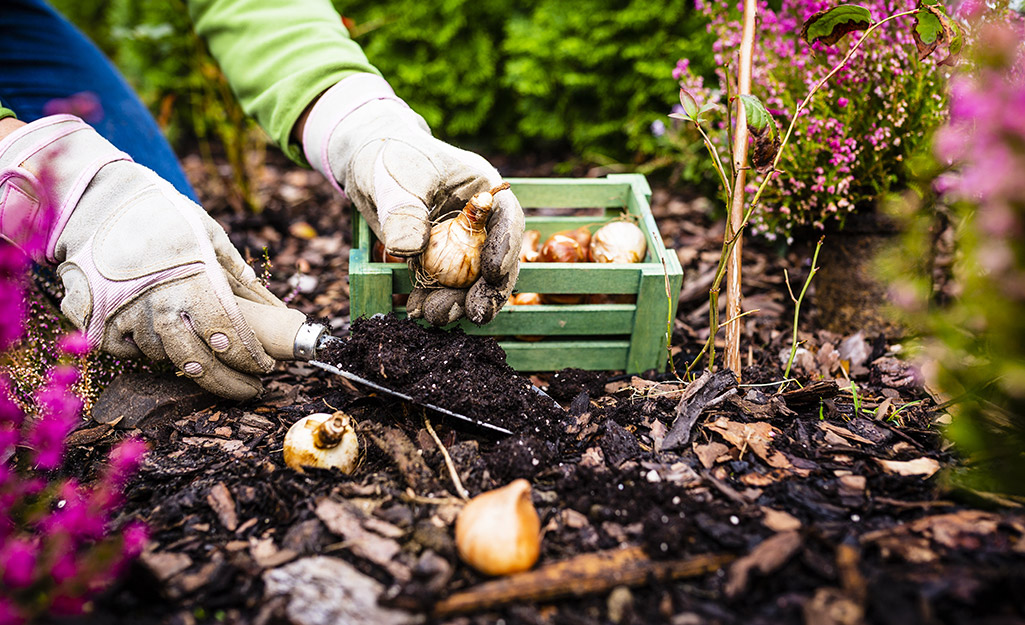 Each bulb variety will have specific planting depth requirements. In general, planting bulbs follows a similar protocol.
Soil: Bulbs need well-draining soil.
Pick a spot: Each variety of bulb has different sunlight needs. Refer to the bulb's sunlight requirements to ensure they will thrive in your outdoor space.
Dig an appropriately sized hole: In general, you plant bulbs about three times as deep as their diameter. The package the bulbs come in will tell you the planting depth for your specific bulbs.
Add a fertilizer: Amending the soil with compost at planting time will help the bulbs grow, bloom and store energy.
Plant nose side up: Make sure the growing point (also known as the nose) is pointing up and the roots (basal plate) point down.
Backfill: Scoop soil back into the hole and firmly press it in place to prevent air pockets.
Water: Give the bulbs a good long drink. Some soil settling may occur; if so, add a bit more soil.
Weed: Weeds compete with your plants for nutrients. Try to keep the area weed-free as your bulbs get established.
Summer bulbs are a lovely addition to your flower garden. Shop The Home Depot for a variety of bulbs, gardening tools, flower fertilizer and everything you need to get your flower garden going.