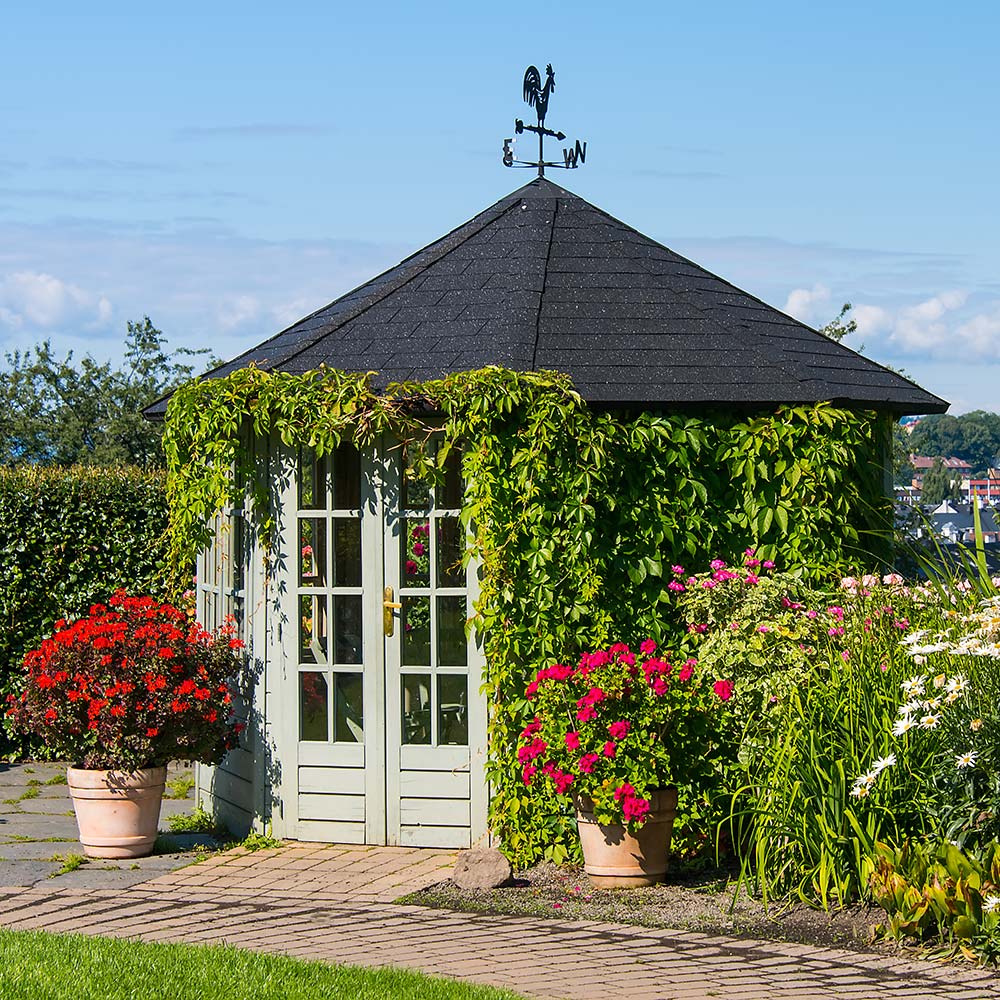 The man cave has finally met its match in the she shed. The she shed is a private hideaway where you can find a moment of peace and work on your passion—whatever that passion may be. If you want to embark on creating your own garden getaway, start with the tips and ideas collected in this guide.
How to Make a She Shed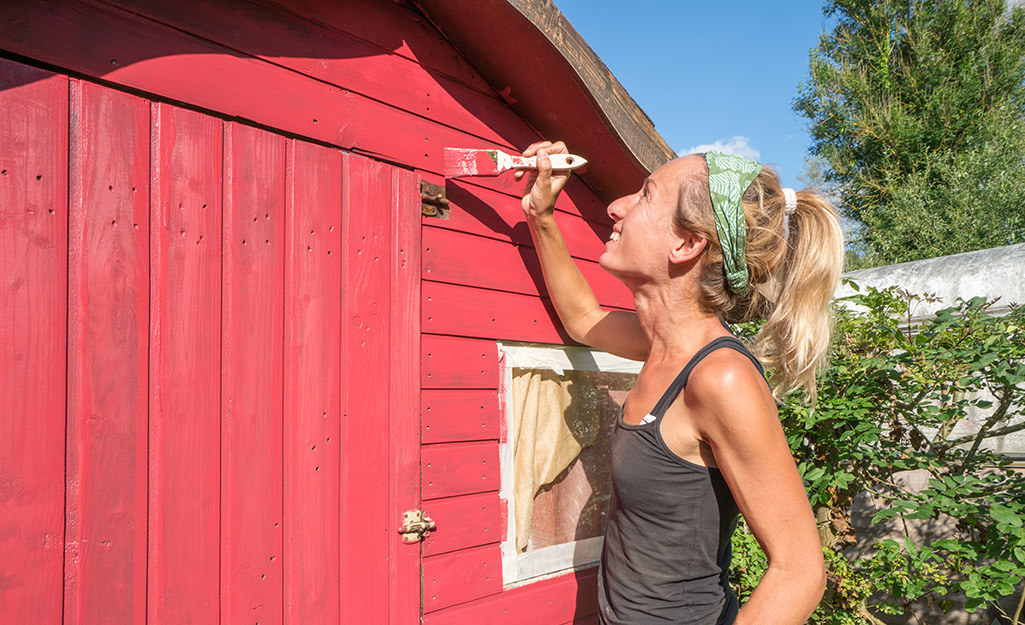 Creating a she shed is a great motivator for finally cleaning out and renovating an old storage shed. It doesn't have to be a traditional shed; it can be any outdoor structure that provides a bit of privacy and draws on its natural environment. While an unused shed is the traditional starting point, you can build a new shed with a she shed kit or a prefabricated storage shed kit. You can also transform a former children's playhouse or an unused detached garage.  
The structure itself is less important than the intention of the space. What truly makes a she shed is its intimacy and distinct, singular purpose. Do not be afraid to completely renovate or build from scratch a space that caters to your needs and style preferences. 
How to Use a She Shed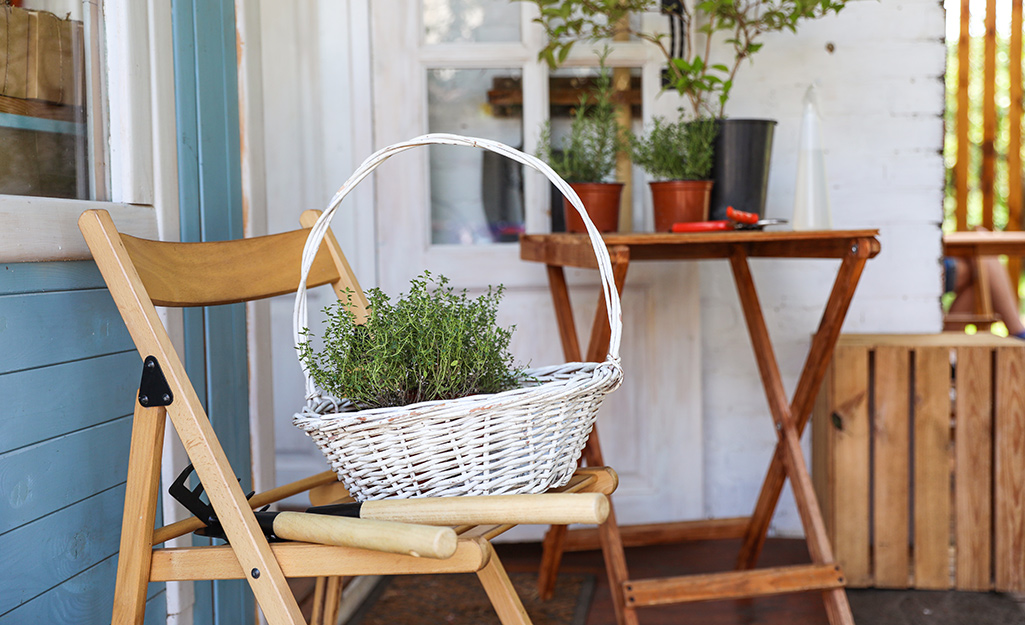 Since she sheds are often small, it is important to define the purpose of the shed to make the most of the space. Many people choose to revamp their existing garden shed into a garden getaway that has storage for gardening supplies as well as a place to rest in between yardwork. 
Another popular option is transforming the shed into a private office, complete with a desk, internet connection and lounging space. While there is no lack of she shed office ideas available, you could also consider using a she shed as an art studio, writer's retreat, craft room, yoga studio or entertaining space. The options are limited only by your imagination.
Feel at Home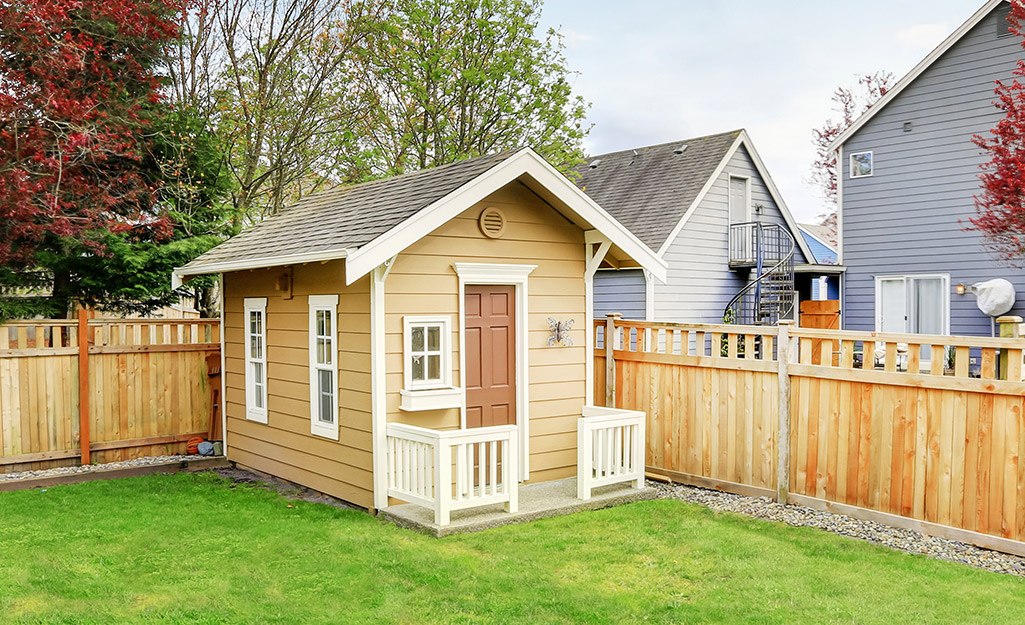 One of the many appealing qualities of a she shed is its proximity to the home while still being a distinct building. Unlike a traditional home office or a man cave, the she shed offers more seclusion and privacy. For that reason, you can think of it as a miniature home away from home and incorporate all the features that make it feel that way, rather than continuing to treat it like a true storage shed. 
Paint the exterior a fun color, extend the seating space with a small porch, add flower boxes to the windows. Whatever makes you feel at home in this space should be a priority.
Use Unique Features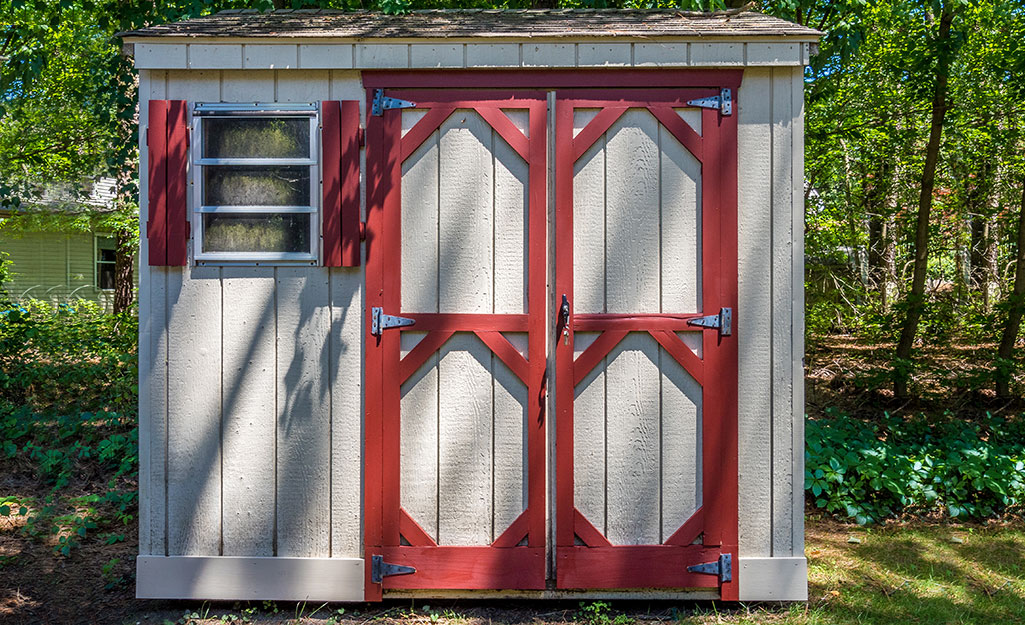 Part of the fun of treating a she shed like a miniature house is decorating it with the same amount of care as you would your home. Consider antique shopping for unique decorations, crafting a homemade she shed sign or installing radiant lighting features. Add some character to the exterior as well. Painted red shutters and carriage-style doors are a great option. 
Let in Natural Light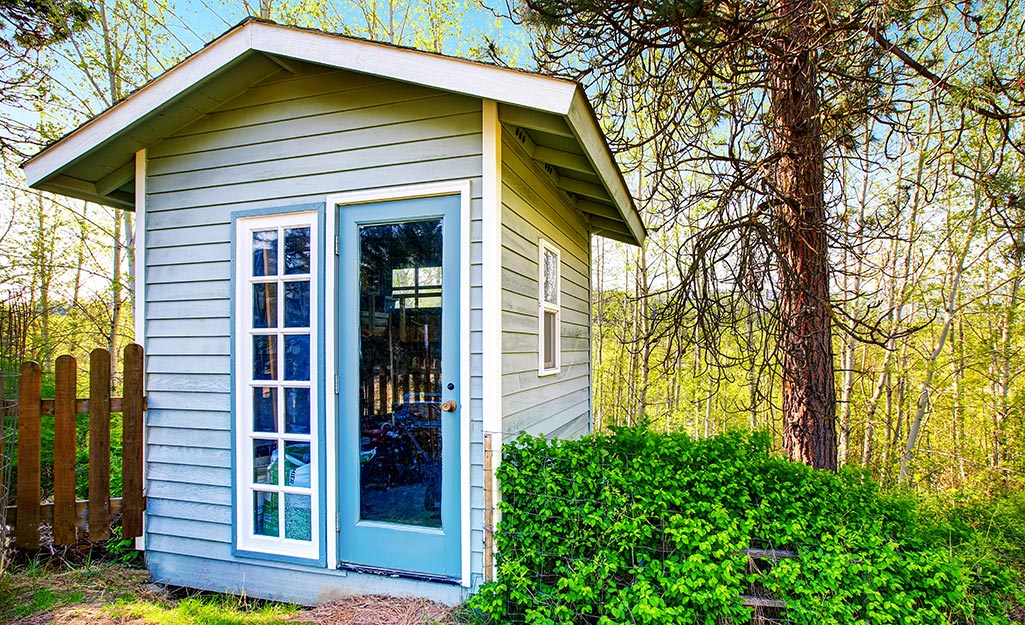 Letting in as much natural light as possible will make the space feel bigger and can make you more productive. To add some extra light to a shed without much wall space, consider installing a skylight or a windowed door. You can also make the most of what free wall space you do have with taller windows instead of adding more windows. 
Incorporate Landscaping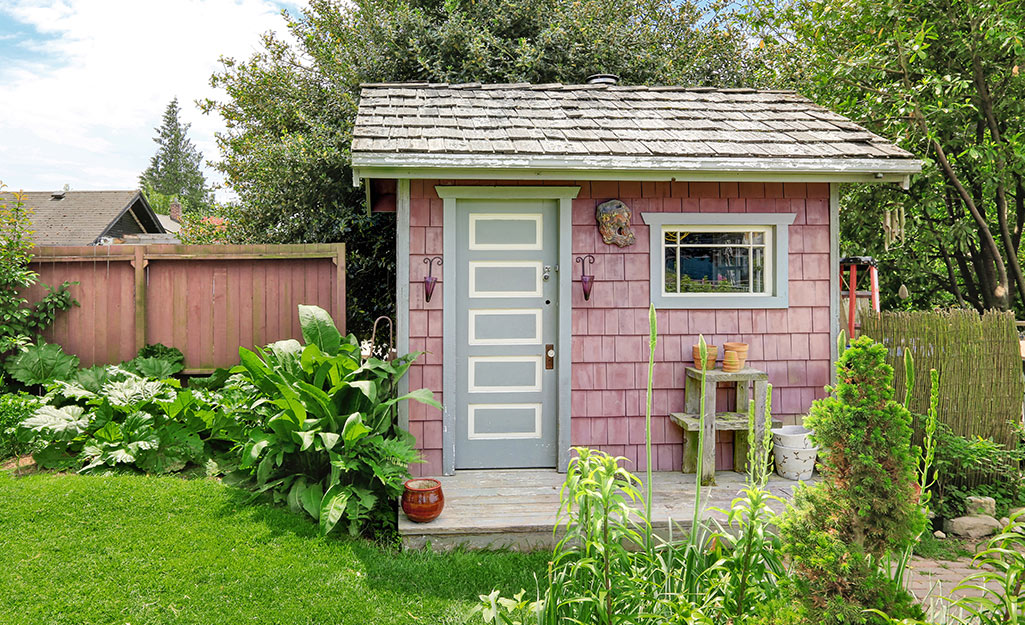 Blend your she shed into the existing landscaping to make it feel like a fully incorporated part of your backyard. Consider adding plant bedding around the sides of the shed and use paving stones to create an inviting pathway up to its entrance.
Use the Outdoor Space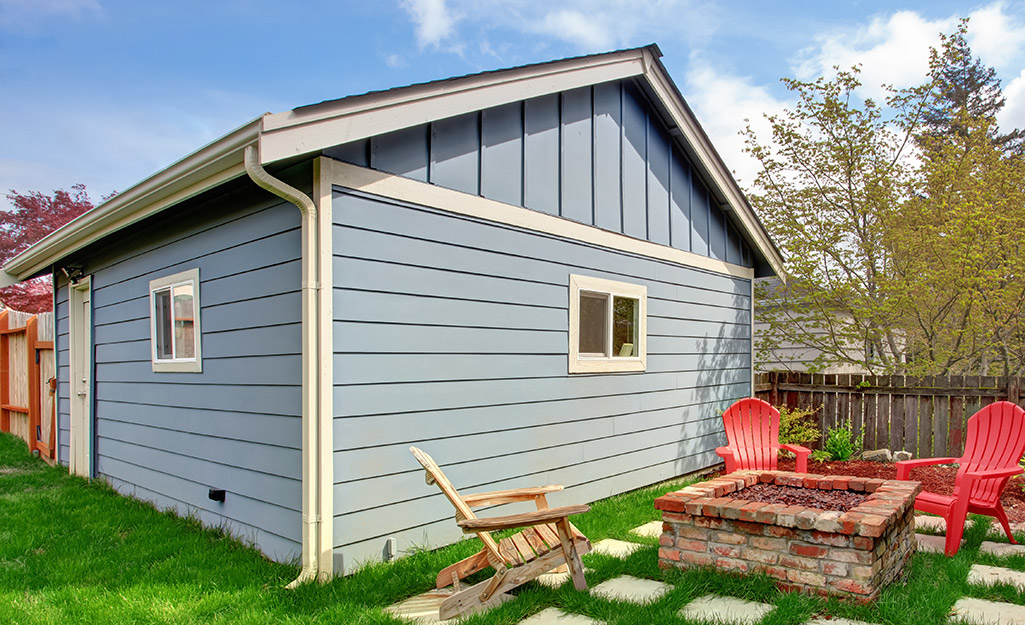 Extend your she shed with a small patio, outdoor seating or a fire pit to gather around in the evenings.  
Now that you have some tips to start imagining your ideal she shed, find even more inspiration with some stunning she shed examples.
The Playhouse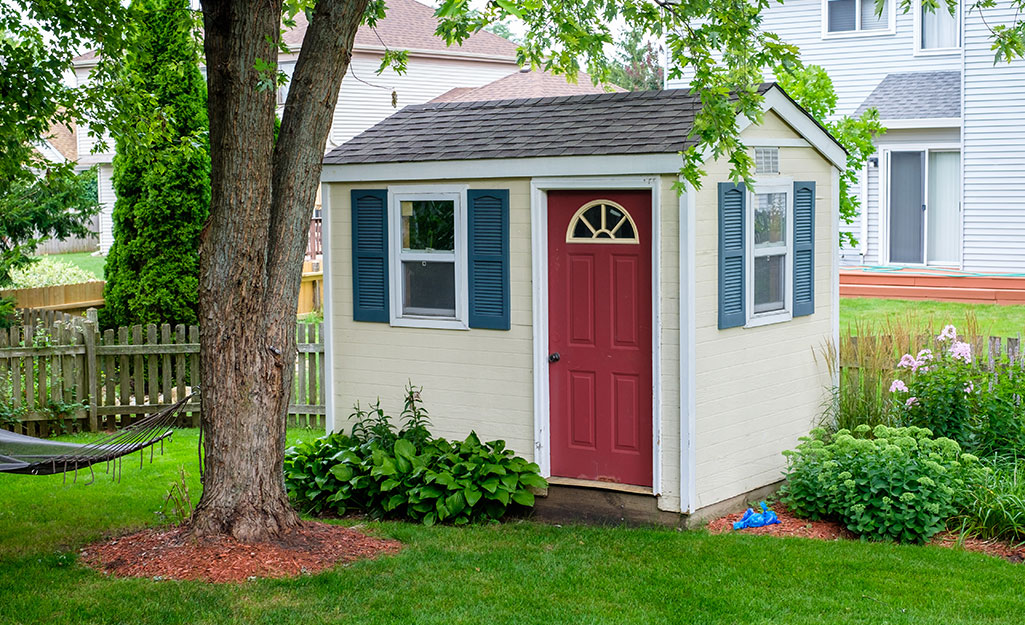 Once the children have outgrown their playhouse, you can transform it into your own playhouse. This she shed is a converted playhouse that maintains its simple silhouette and muted primary colors.
The Improved Potting Shed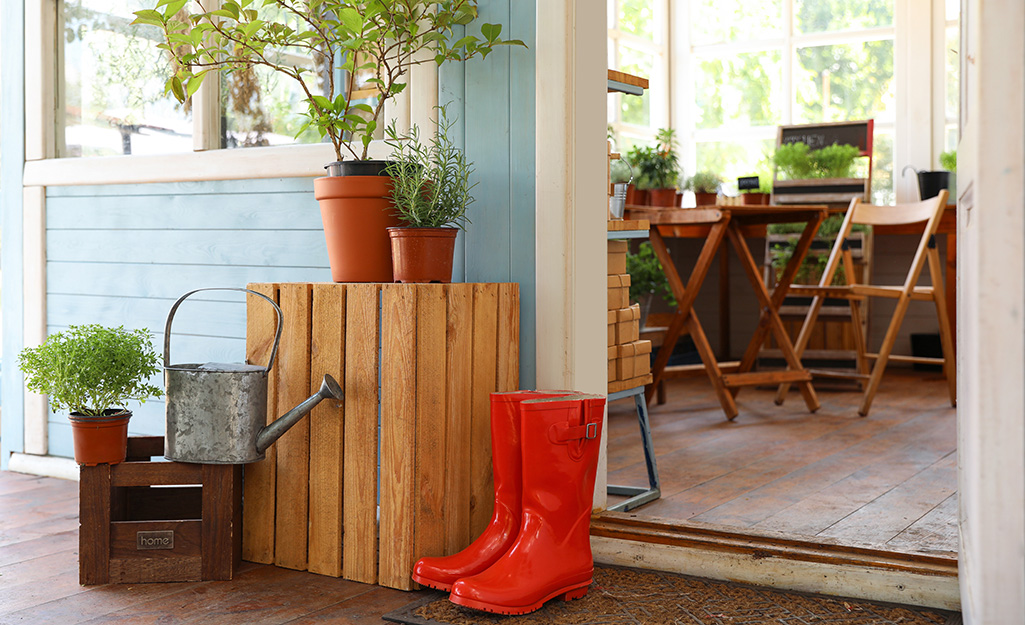 This potting shed has been upgraded to serve as both a resting place for gardening and a greenhouse for herbs and smaller plants. Typical gardening supplies of wooden crates, a watering can and starter plants make for an easy and practical entryway arrangement.
The Tiny Cabin Retreat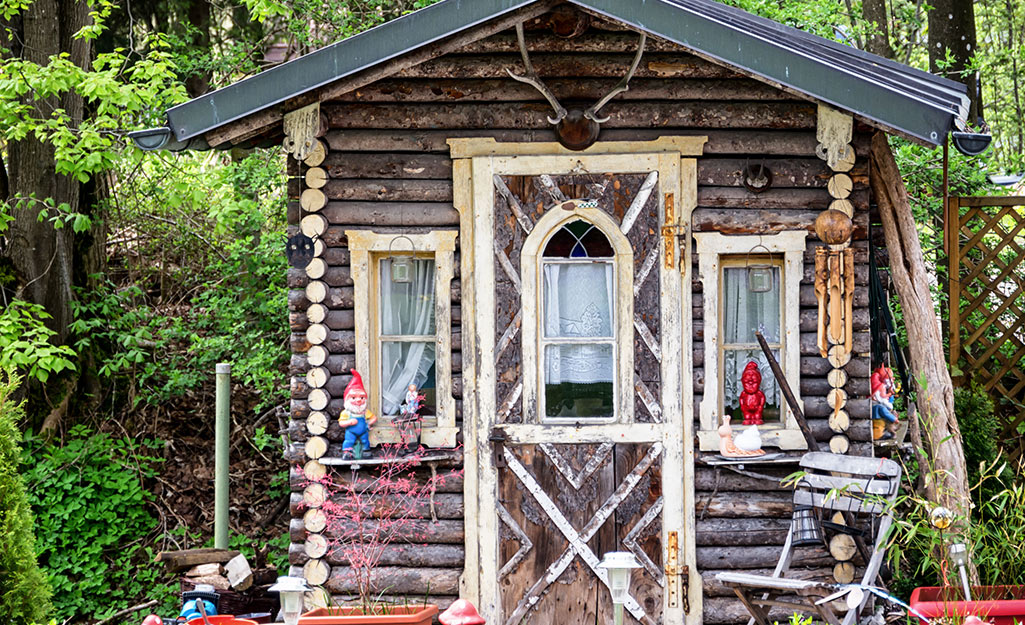 This example shows just how stylized she sheds can be. Faux log siding and eclectic knick-knacks turn this shed into a charming cabin retreat. The mismatched curtains, garden gnome figurines and untamed woodland location add to this shed's rustic eccentricity.
The Reading Nook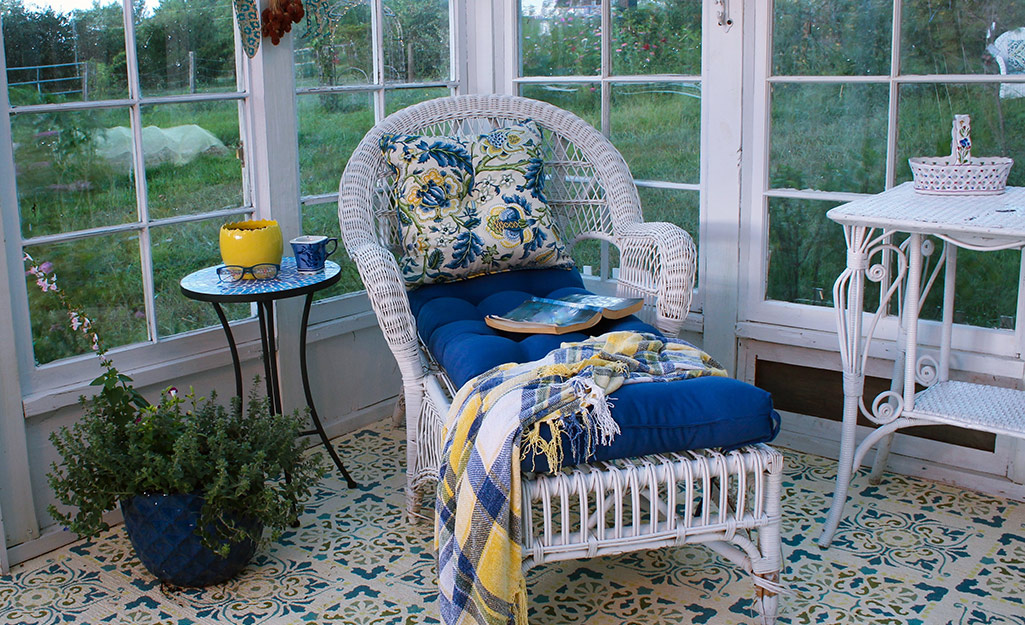 Not every she shed needs to be about gardening and the great outdoors; sometimes it can just be a quiet place to unwind. This she shed is given character with large windows, patterned vinyl tile flooring, white wicker furniture and cozy cushions and blankets. A hot drink and a good book complete this beautiful lounge. 
The Farmhouse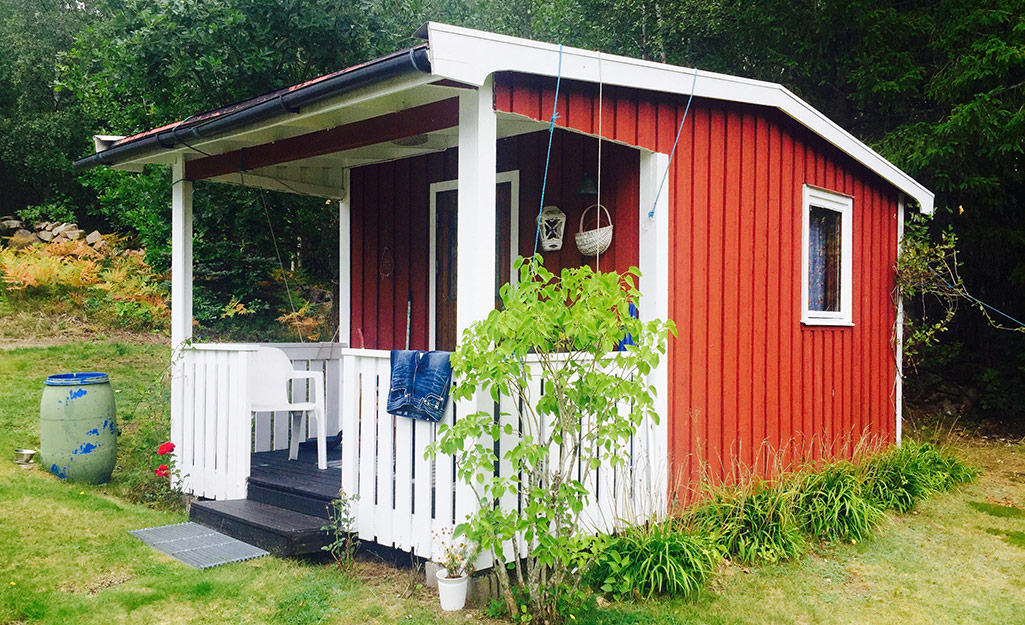 Painted barnyard red with a traditional white fence and trim, this she shed resembles a miniature country farmhouse. Its big covered porch creates the perfect place to sit and chat with friends over cool glasses of lemonade. 
Your she shed should reflect your personal tastes and goals. Let these tips and examples inspire you to get creative and follow your intuition when you create your she shed oasis. 
Explore More on homedepot.com