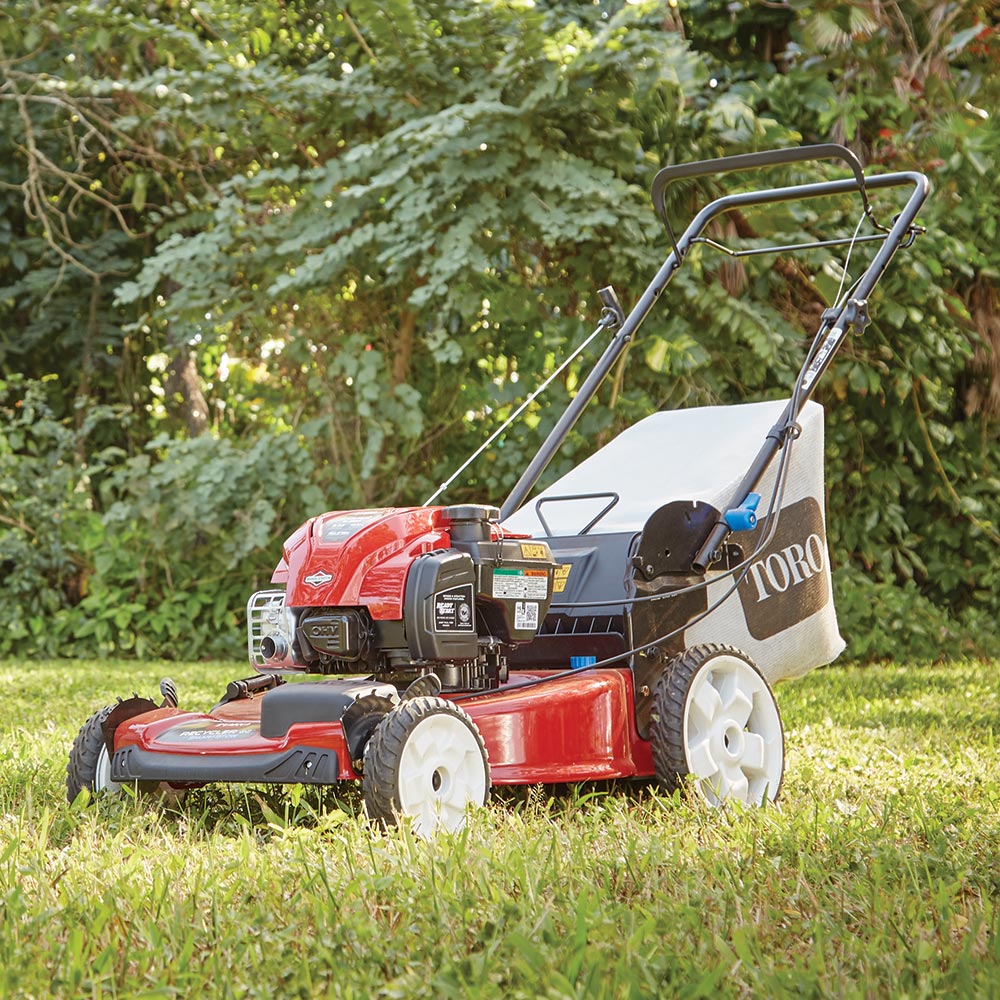 Americans love to play and picnic outside and end up mowing more than 30 million acres of grass annually. That's a lot of work for lawn mowers. Regular mower maintenance extends the life of your equipment and saves you money in the long run.
Keep your mower running smoothly with these six simple fall maintenance tasks. To be safe, always disconnect the spark plug before working around the undercarriage.
Drain the Gas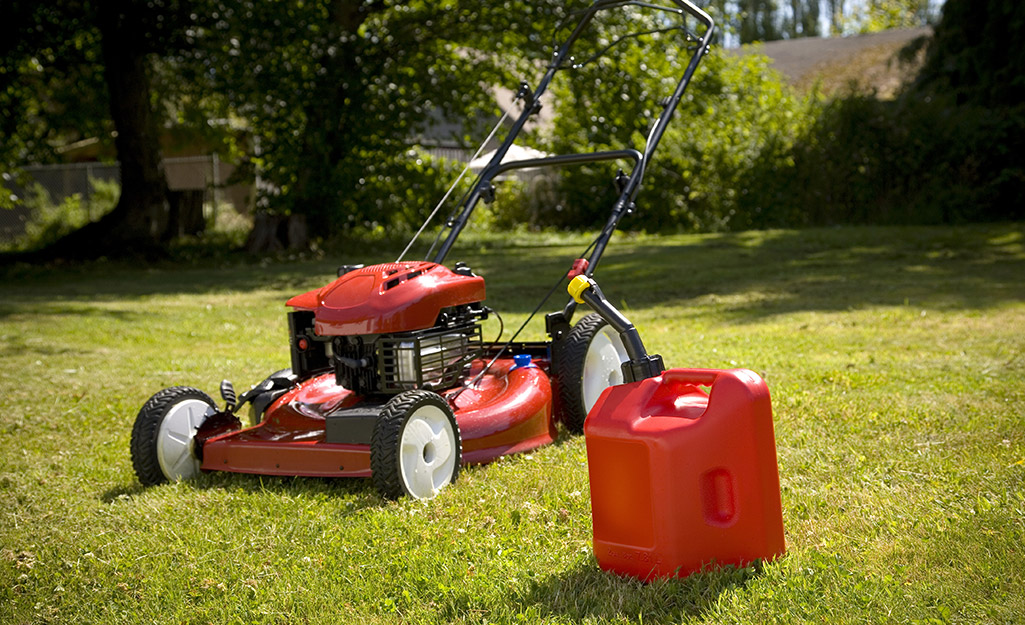 Old gasoline is one of the main culprits in ruining mower engines. At the end of the season, run the mower until it's out of gas. Always use fresh gas in the spring.
Check the Oil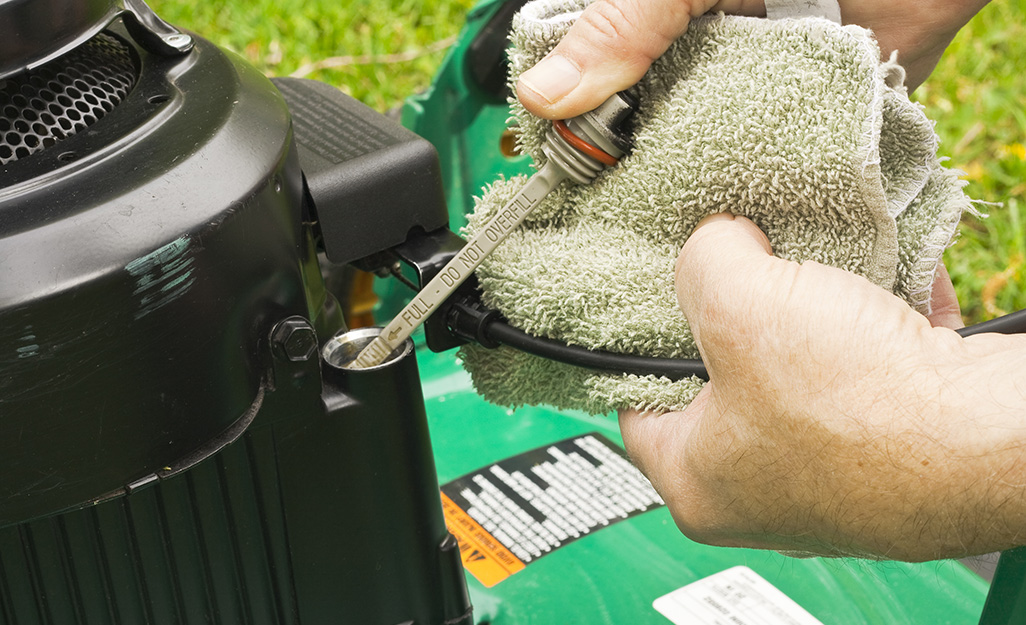 Old oil that is black or contains debris should be drained and replaced. Remove the drain plug underneath the mower and allow it to drain into an oil-safe container. Check the owner's manual for the correct method and type of oil to use.
Change the Spark Plug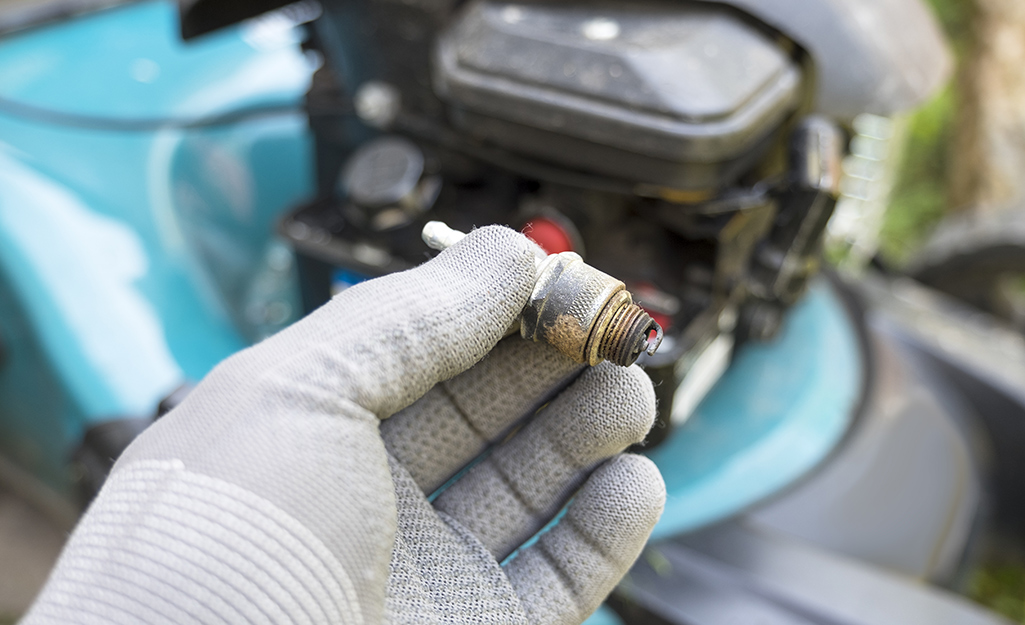 A spark plug is inexpensive and easy to replace. Unhook the spark plug wire and remove the old plug with a socket or spark plug wrench. Install the new plug, making sure not to overtighten as it could prevent the mower from starting. Change annually.
Inspect the Air Filter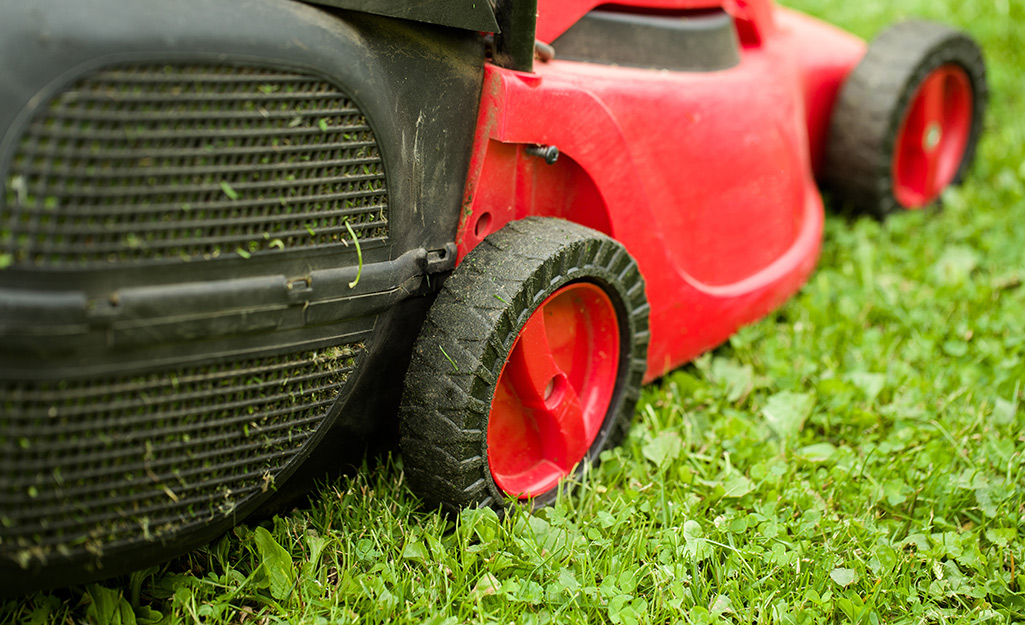 A dirty air filter adds stress to the mower and burns gas inefficiently. Most mowers use inexpensive paper or foam filters that are easy to change. Change annually.
Clean the Undercarriage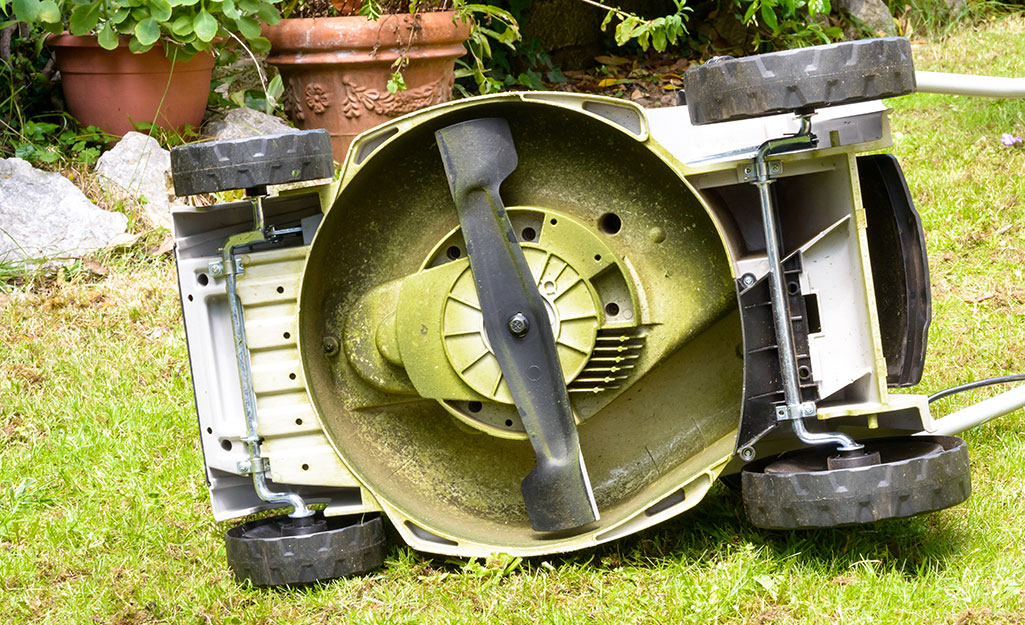 Grass clippings collect on the undercarriage and may clog the mower's discharge chute. Use a wire brush to scrape clippings and dirt from the undercarriage regularly. Rinse with a hose.
Sharpen the Blade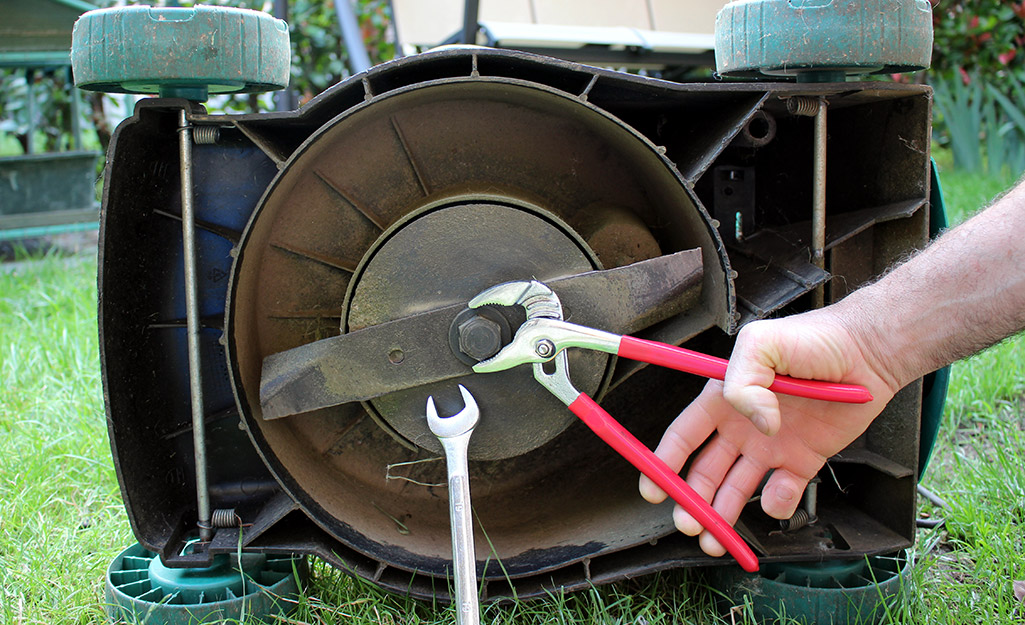 From rocks and branches to toys hidden in the yard, mower blades endure a great deal of stress. A dull blade rips grass instead of providing a clean cut. You can sharpen the blade yourself, using a file or grindstone. To be on the safe side, take your blade to your local Home Depot to sharpen.
Safety: Always make sure the engine is off and the spark plug removed before doing any work with mower blades.
Explore More on homedepot.com