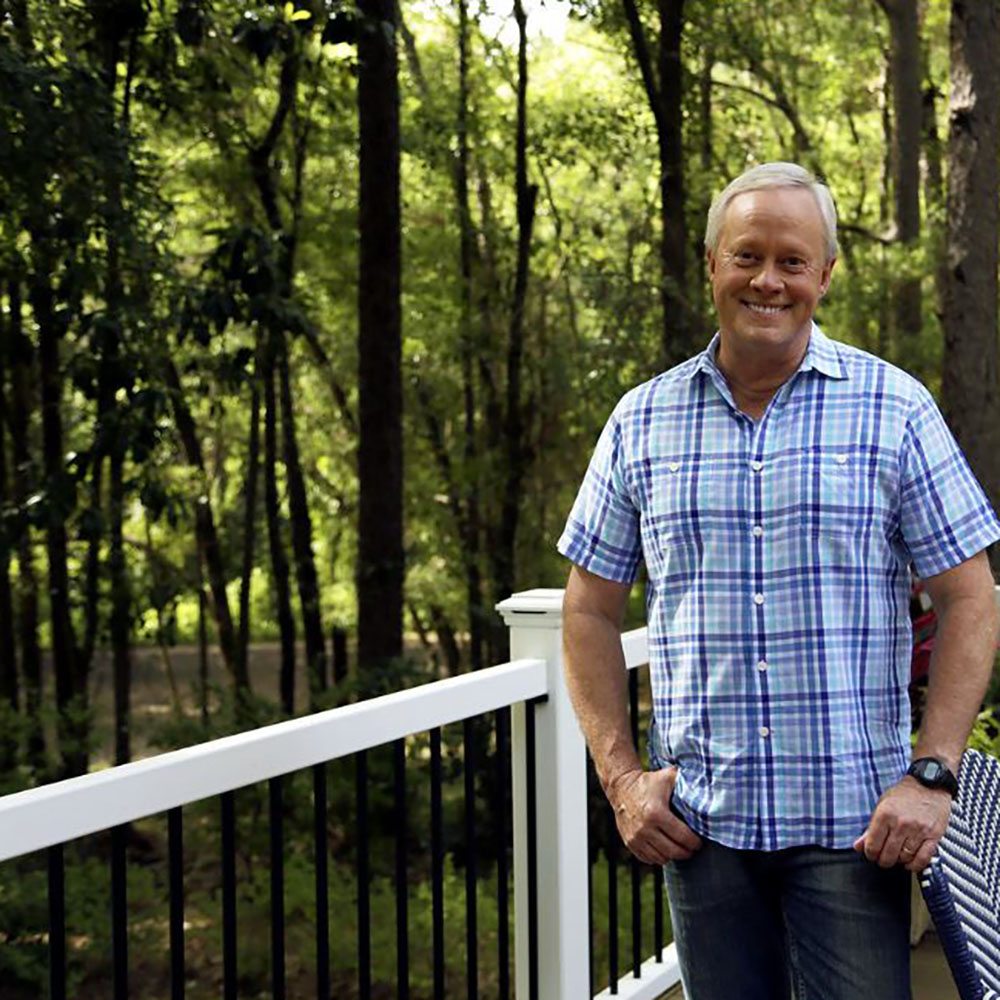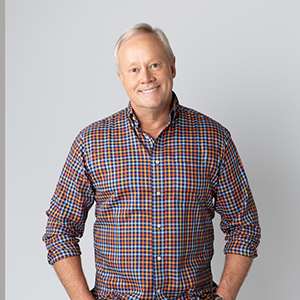 A Note From The Home Depot
Danny Lipford of Today's Homeowner takes you through 5 easy home maintenance steps to prepare your home for the Spring time. 
Spring is one of my favorite seasons because it's a great time to address any roof damage that came with the fall and winter, and clean those often-neglected gutters and downspouts.
You can make sure the air conditioner will work when temperatures skyrocket and take steps to prevent your clothes dryer from catching on fire.
And you can transform a blank backyard to colorful flowerbed landscapes that will make home look and feel more like 'home sweet home.'
It's possible to do these things, and more, to improve your home and enhance your life. But first, you need to have a plan. And for that, read on!
2
Clean the Roof and Check for Damage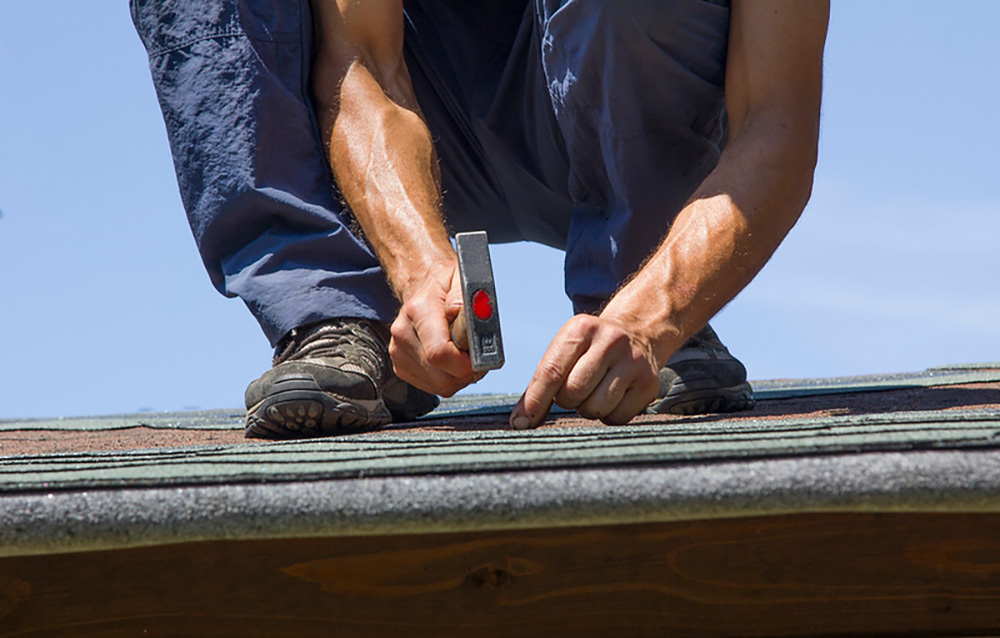 Regular roof maintenance is the most important maintenance tasks you can do around the home, since the roof protects you and everything inside your home. You should keep your roof clean, clear and in good shape, as small problems today can lead to much bigger ones in the future.
Spring is the best time for roof maintenance because your roof has weathered the fall and winter; it's seen its share of leaves, limbs and snowfall, and it's finally getting a reprieve.
Lingering debris can lead to damage, so here are some chores you should tackle as soon as possible.
First, clean the leaves, limbs and other debris from the roof. Then focus on any chimneys, dormers and valleys.
Next, check the flashing for damage and use masonry caulk to seal gaps where the flashing attaches to bricks or masonry. While you're at it, check for loose or damaged roof shingles and repair those as needed.
Once the roof is spotless, look for any holes that might leak water and lead to mold, mildew and rot.
After all this, you can rest assured knowing that the roof over your head is doing the best job it can.
4
Clean All Rain Gutters and Downspouts; Make Repairs, if Necessary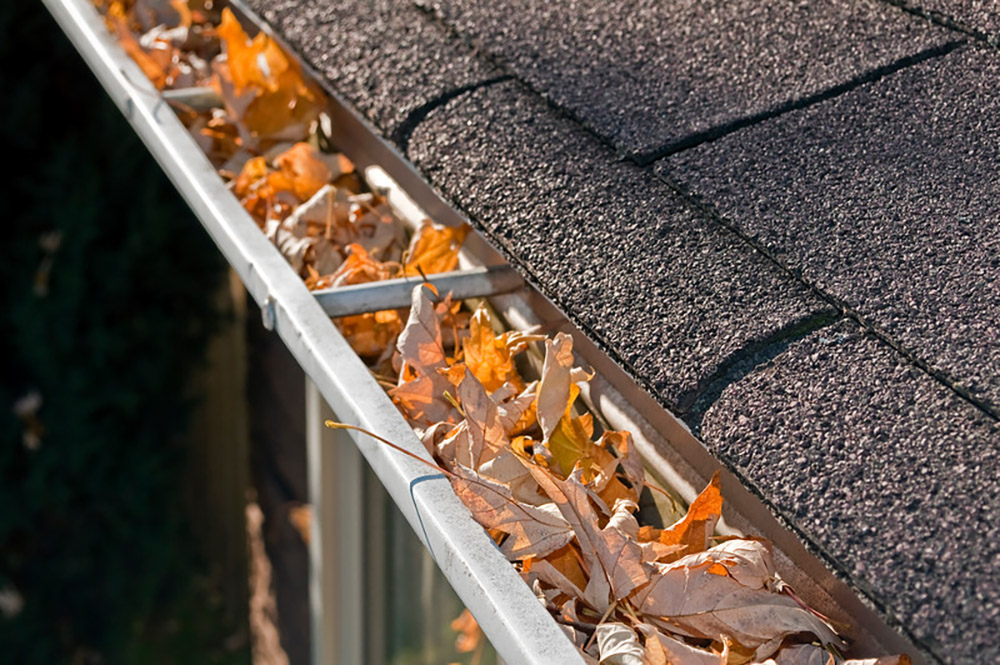 After you've worked on the roof, check the gutters, which have probably accumulated lots of leaves and debris during the cooler seasons. Nothing good comes from clogged, overflowing gutters — but they can lead to rotten fascia boards, water damage, pests and maybe even damage to your home's foundation.
That's why regular gutter maintenance is important, and spring is a great opportunity for that since there's no freezing weather or snow. (Plus, it just feels good to be outside.)
First, put on some gloves. Then, grab a gardening trowel and scoop the leaves and debris from the gutters. Next, move the leaves and debris to a plastic bag for safe keeping. (That way, you can add them to your compost pile. Waste not, want not!)
Finally, wash the insides of the gutters with a garden hose and check the downspouts to make the sure the water flows freely. And if you want to avoid cleaning your gutters every few months, here's a bonus tip: go ahead and buy some gutter guards! You just insert them in your gutters to prevent leaf and debris buildup throughout the year.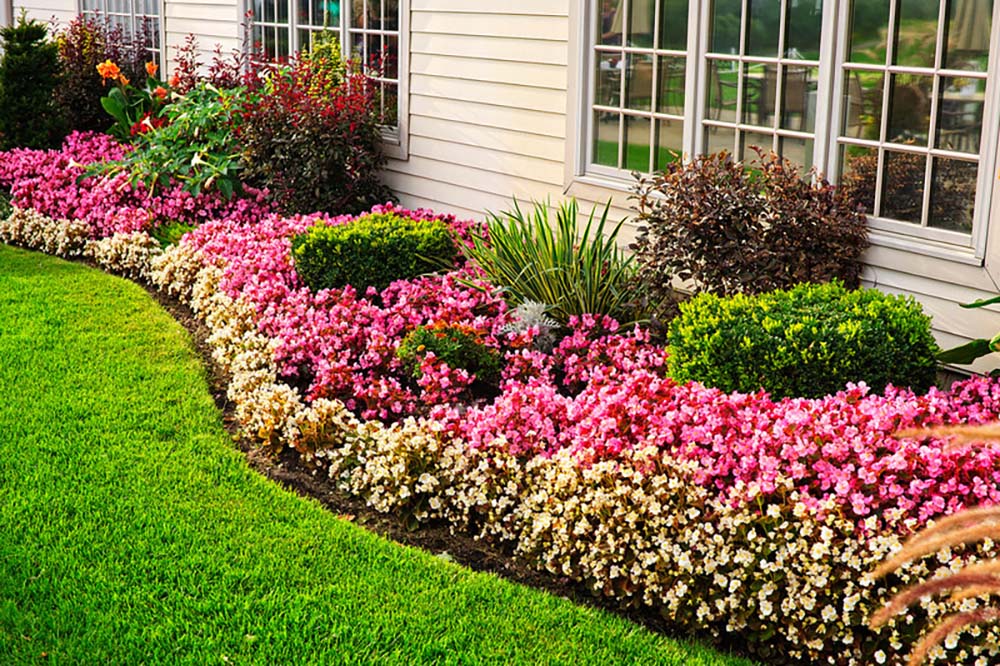 Spring is a great time to get back in the garden, and if you notice any bald spots on the lawn that you want to replace with flowerbeds, there's no better time than the present to prep!
The first step to create a new flowerbed is to kill the weeds and grass in the area. All you need to do that is some newspaper, a simple sprayer with water and mulch.
First, lay out your new flowerbeds. To do that, grab a can of spray paint and mark the borders of your planned flowerbeds. Next, lay down several sections of newspaper in the designated areas. Wet them down using the sprayer. If you want to ensure proper application, Vigoro landscape fabric can support healthy growth and block invasive weeds.
Finally, add some mulch to cover the newspapers (in a pinch, you can use free pinestraw or leaves taken right from your backyard, or store-bought wood chips or pine bark from The Home Depot Garden Center).
And that's all it takes. In a few months, you can rake away everything to reveal rich, ready-to-plant topsoil.
The 'newspaper method' is perfect for prepping your garden for vibrant flowers that can add curb appeal or enhance your backyard paradise.
8
Have the Heating and Cooling System Inspected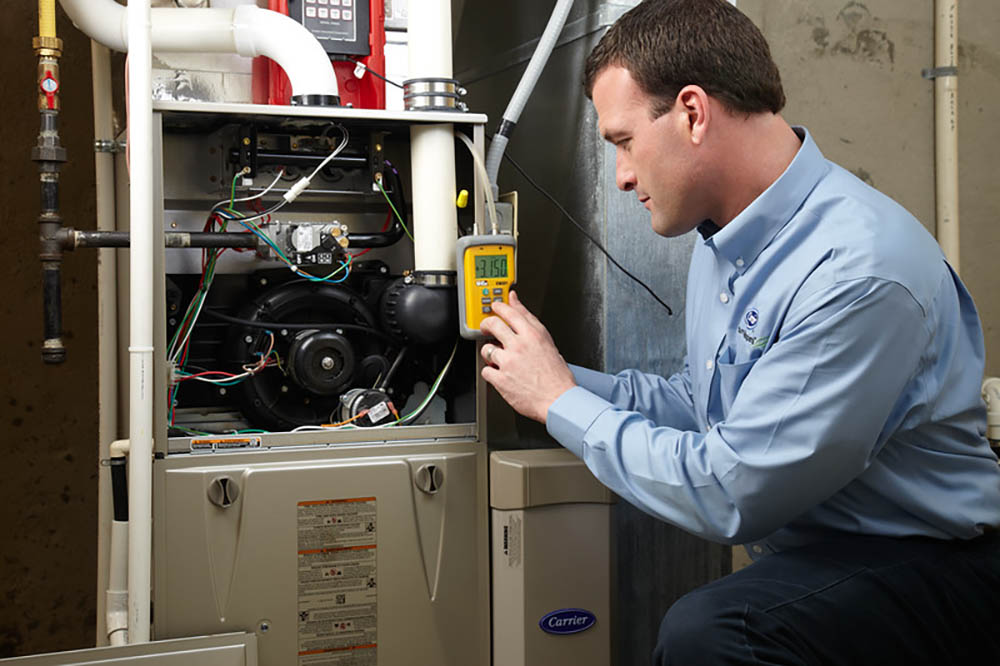 Temperatures start to warm up in the spring, so now's the perfect time to call a professional to service your heating and cooling system.
Many homeowners ignore the air conditioning and furnace until they suddenly stop working. And it's never fun to live in an uncomfortable house and wait on a list to receive help during peak demand.
That's why it's important to get in the habit of having regular heating, ventilation and air conditioning maintenance.
The best thing is to do what you can to keep your system running efficiently, and hire a professional to do the rest.
First, clear away all leaves and debris that could block airflow from the A/C condenser unit.
Then, call an HVAC technician to look at your heat pump — they will check the belts and replace them if needed; oil any moving parts; and inspect the wiring.
If you've got an air conditioner unit, the technician will clean the air filters or replace them, as needed; vacuum out the unit and lubricate the motor; and check the refrigerant pressure.
Finally, reverse any ceiling fans' direction to counterclockwise. This will blow air down, which is what you want in the spring and summertime, to cool you down so you rely less on the A/C.
10
Clean Lint From the Clothes Dryer's Exhaust Pipe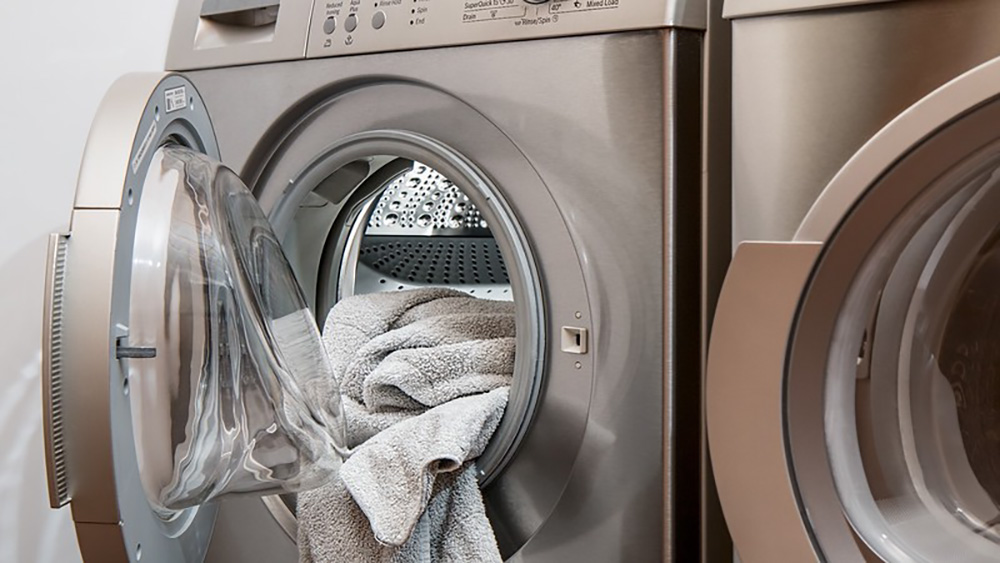 Lint buildup in your clothes dryer or its vent pipe is one of those home maintenance chores that often are forgotten but couldn't be more important.
That's because accumulation of lint reduces your dryer's efficiency, at least, and could be a fire hazard, at worst.
When your dryer has a lot of lint blocking the vent pipe, it can reduce airflow, which causes the dryer to work harder and put out more heat than it should — and that's how many fires start.
Don't let your dryer's lint get out of hand. First, clean the dryer's lint screen every time you use it. Just make sure that's a regular part of the clothes drying process.
In addition, periodically clean out the vent pipe — there are even brushes made for the job. Buy one of those at The Home Depot and keep it in your laundry room for easy access. You'll need it!
Just these simple steps can give you major peace of mind and prevent costly damage.
That way, you can worry less and focus on the things that matter most: spending quality time with family and friends in your well-maintained home!
For more tips, check out the Four Seasons of Homeownership Spring Checklist and download the interactive graphic!
This post was created in partnership with The Home Depot. The author may have received compensation for this article and associated images or video, potentially in the form of products and/or services. All expressed opinions and experiences are the author's own words.
Explore More on homedepot.com