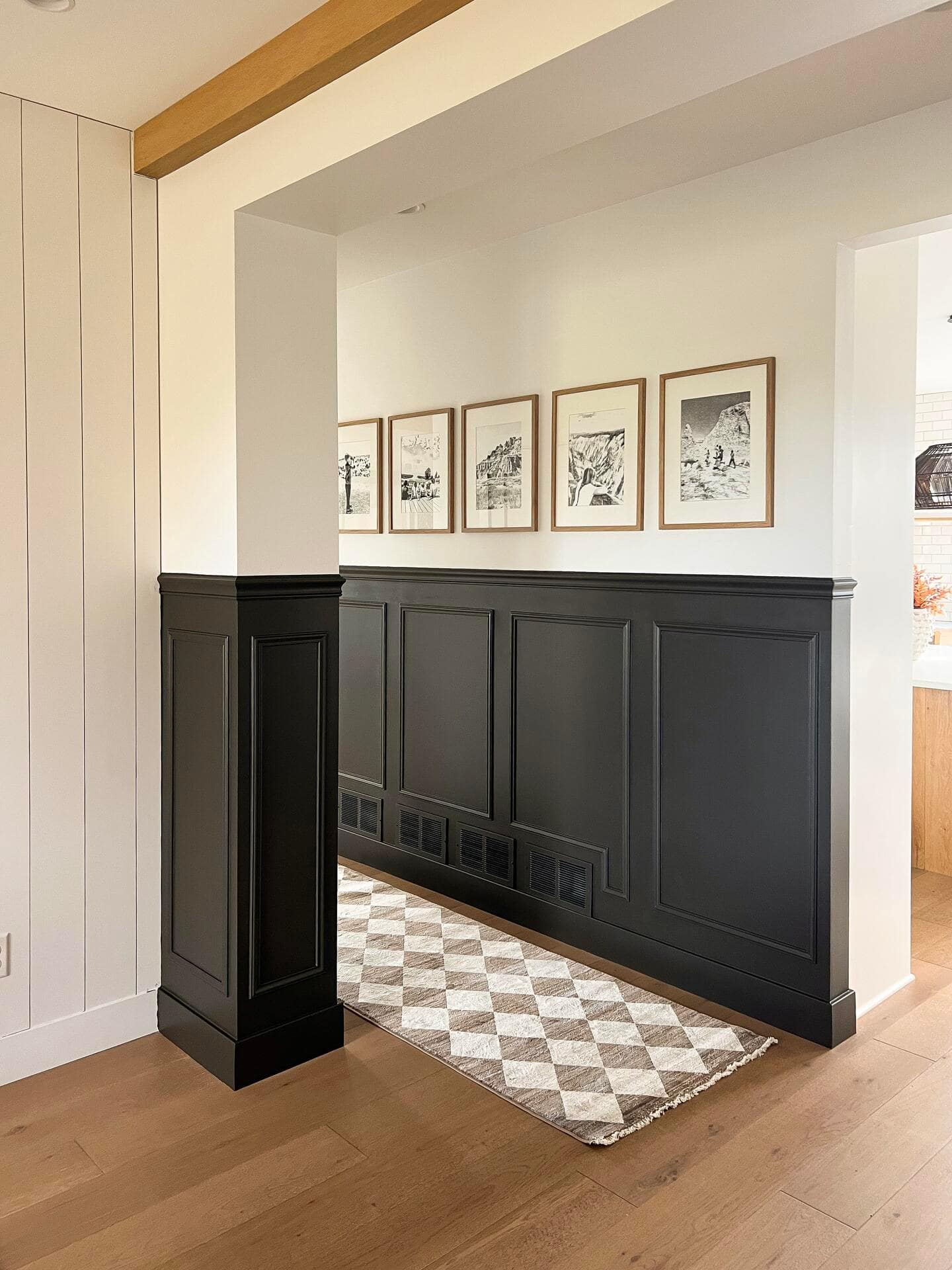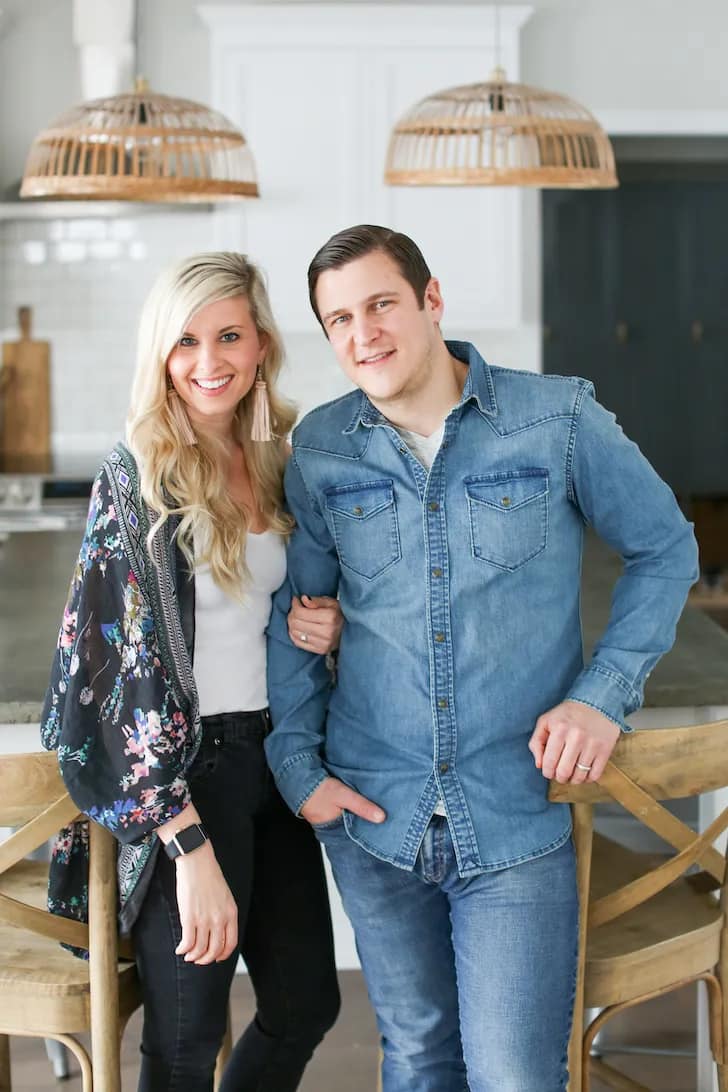 A Note From The Home Depot
Refresh your hallway with paint! Sarah and Dan of Joinery and Design Co shows how they transfomred their hallway space using paint.
1
A Hallway Paint Refresh: Transforming with Black Mocha!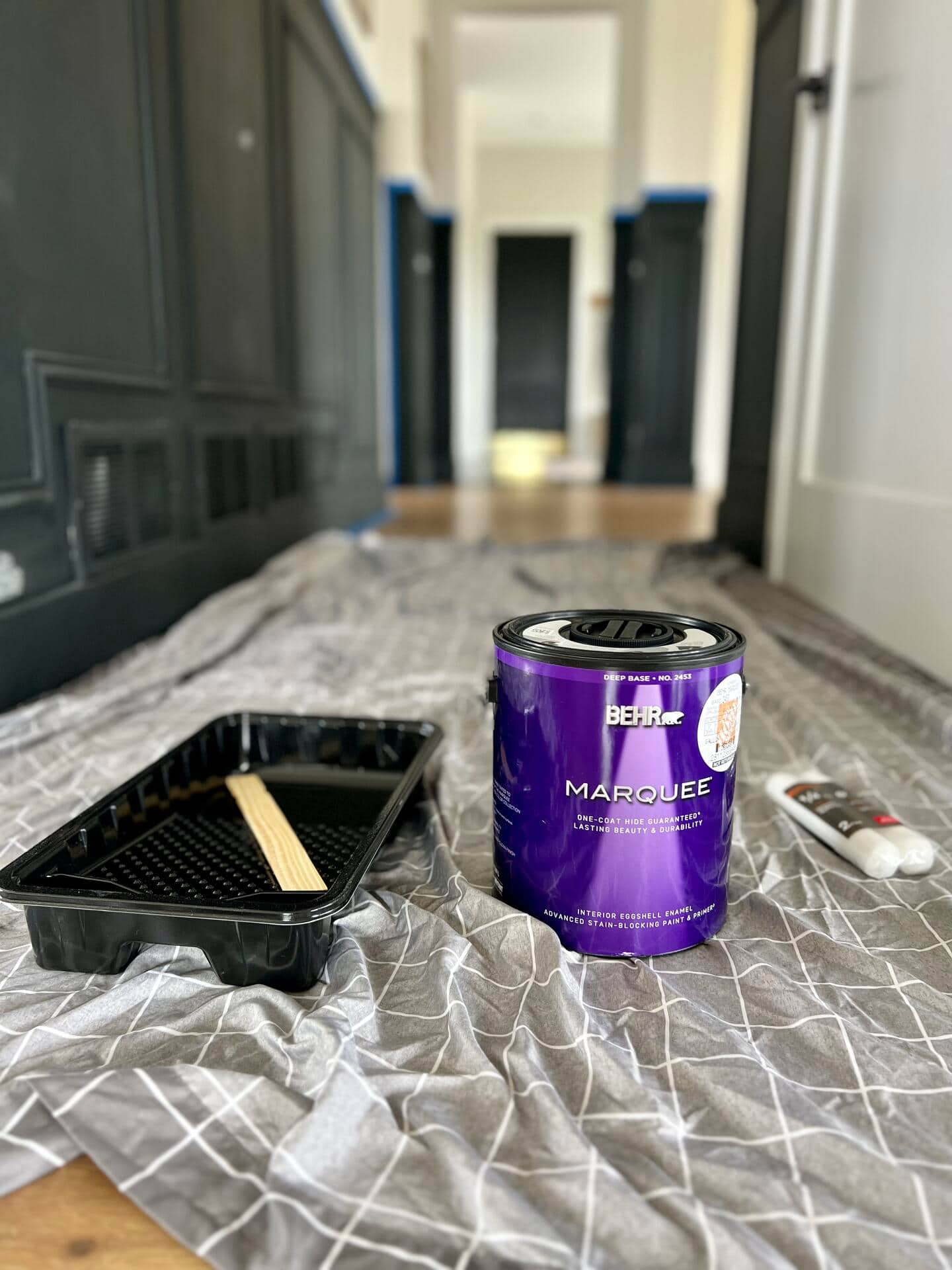 Hello, friends! We recently embarked on a hallway makeover journey. Our initial paint color had those blue-ish undertones that didn't quite fit our style, prompting us to take action. After a little online shopping at The Home Depot, we decided on Behr's Black Mocha and the results were pure magic.
2
The New Star: Black Mocha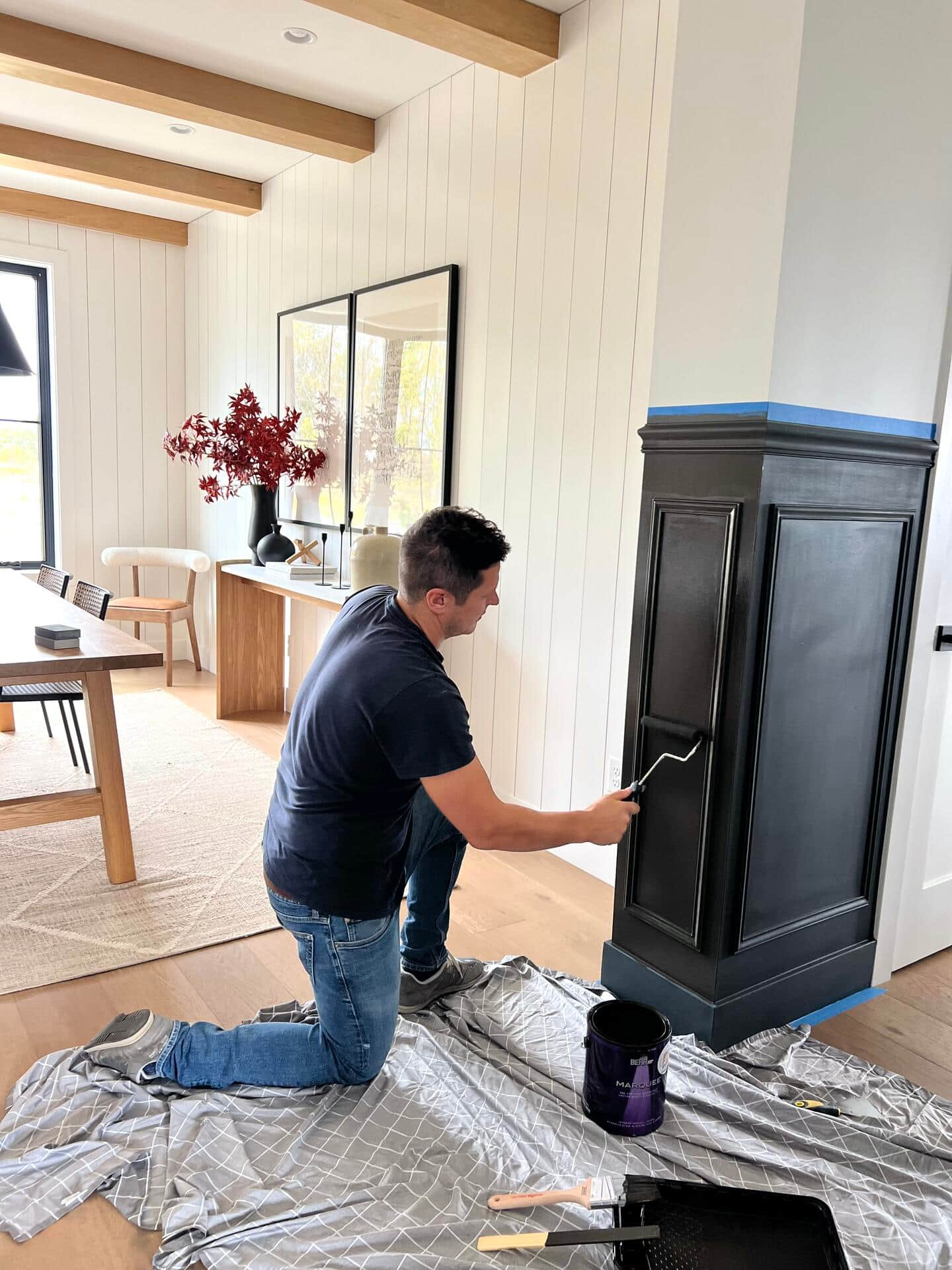 Behr's Black Mocha caught our eye with its warm and rich charm, making it the perfect choice for our hallway transformation.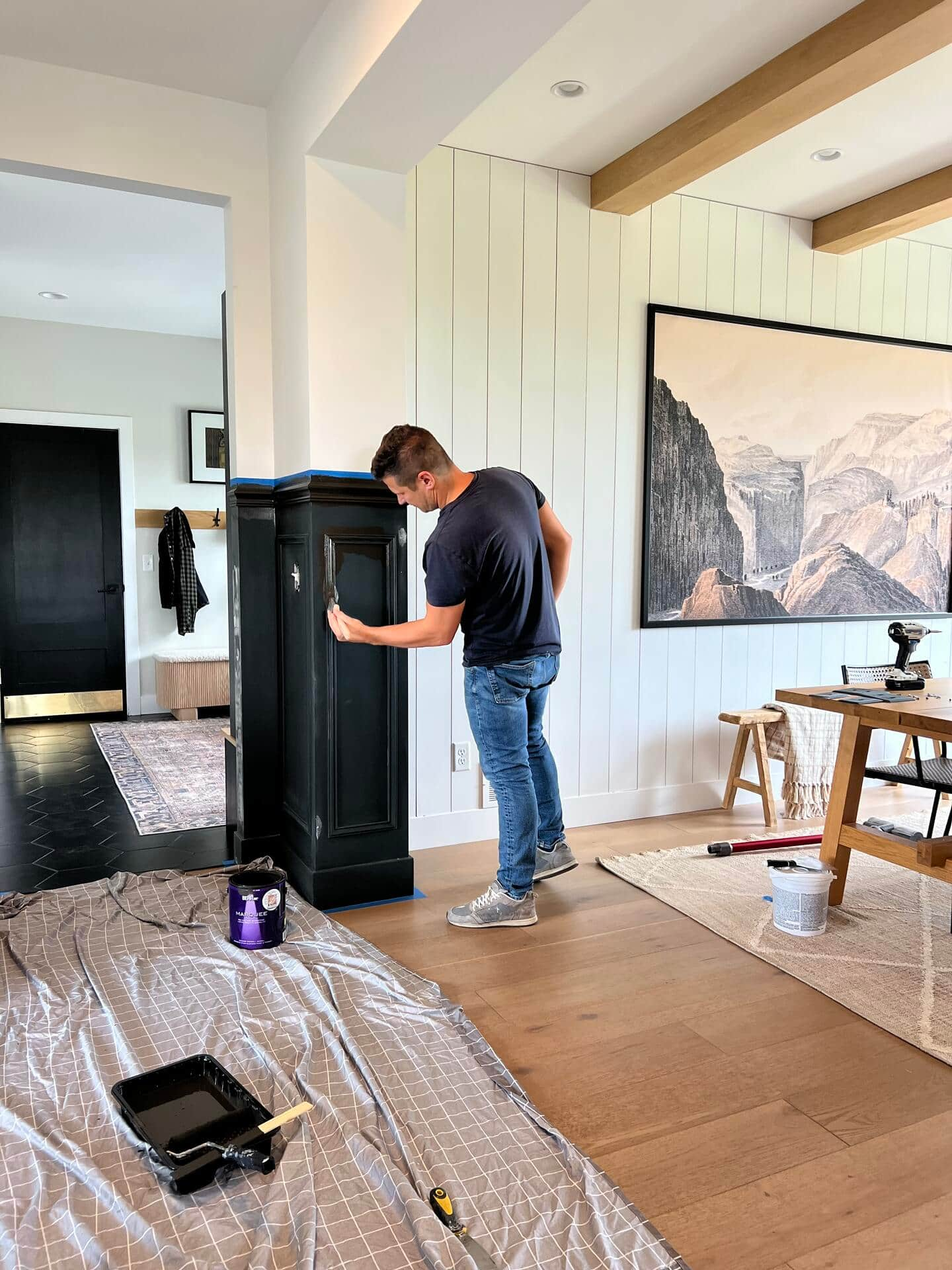 To ensure the new paint looked its best, we patched up holes, scratches, sanded for a smooth surface and gave the walls a thorough cleaning. Preparation is such an important step when taking on any painting project!
For those sharp and crisp lines, we enlisted the help of trusty painter's blue tape. We taped where the baseboard meets the floor and along the top edge of the wall treatment!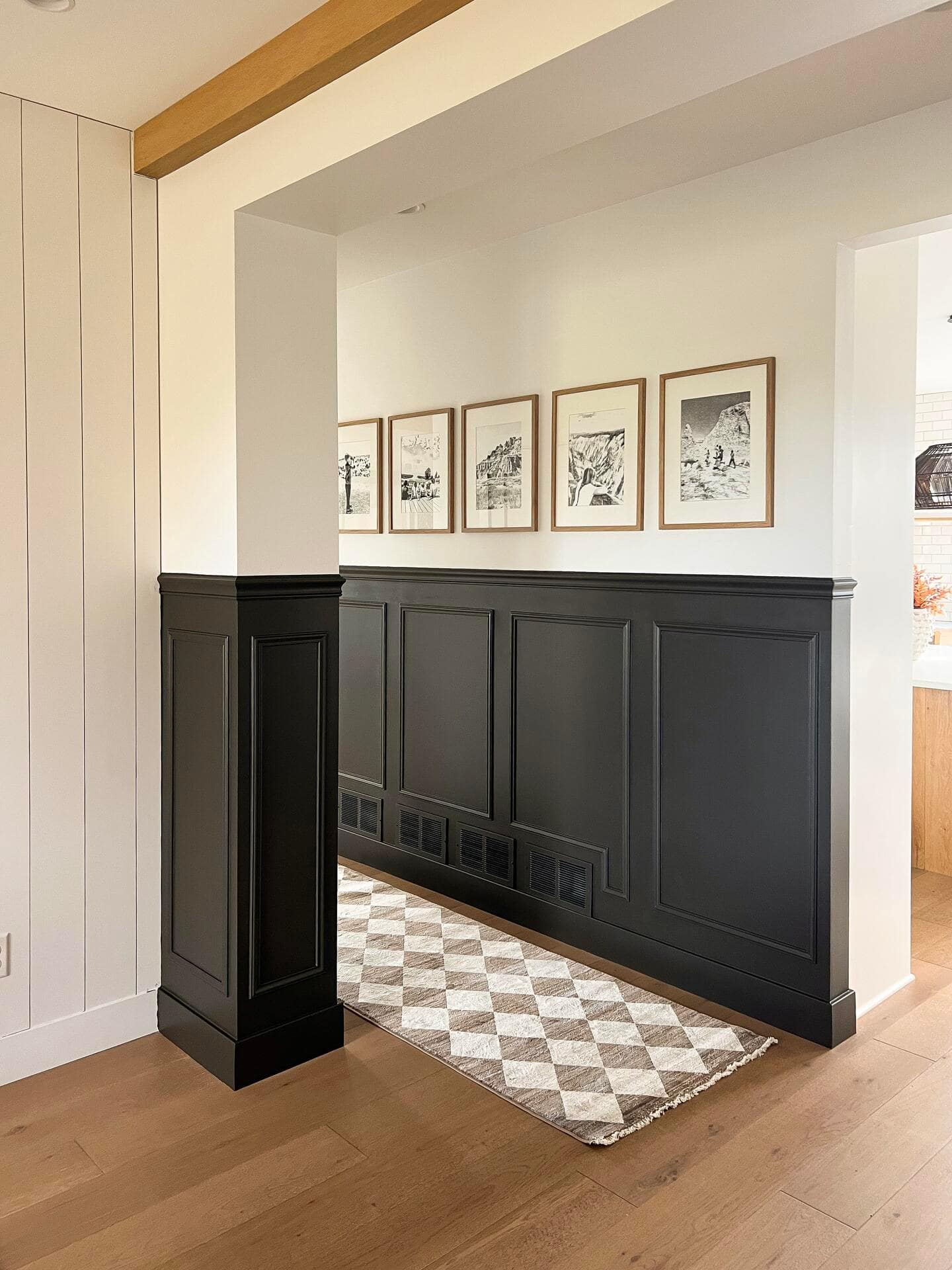 Applying Black Mocha was a breeze and swiftly wiped away those unwanted blue-ish undertones. It is amazing how a small change in paint can make such a difference in the overall appearance of the hallway!
As the paint dried, we peeled off the tape to reveal the sharp lines we desired. Our hallway emerged transformed and elegant. Not to mention nice and fresh for the upcoming holiday season!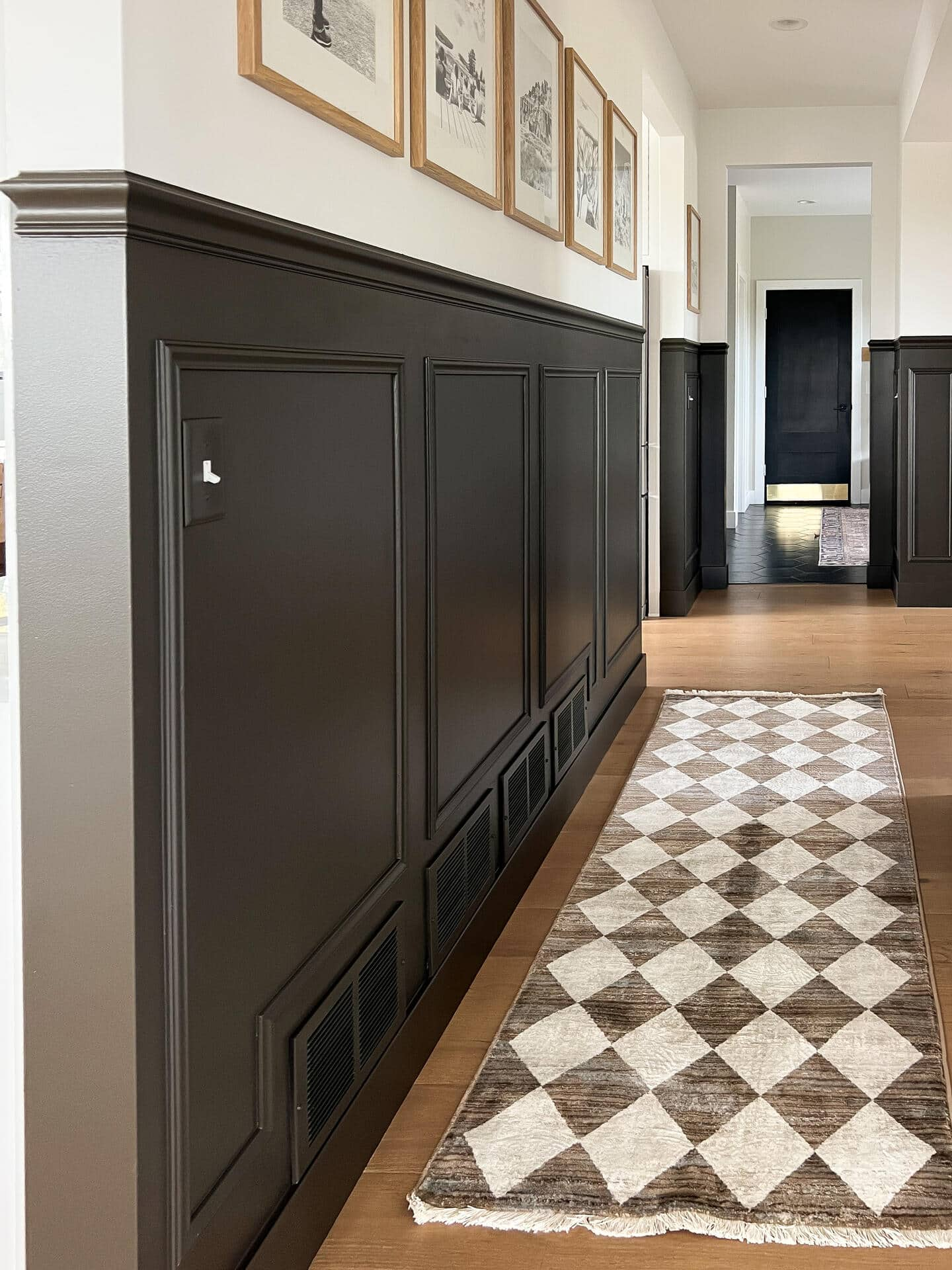 We put the light switches back on and cleaned up the space. To complete the look, we added a stylish runner rug with cozy fall vibes!
We are so glad we made this change! When your current paint color doesn't quite cut it, don't hesitate to make a change. A fresh coat of paint can work wonders, turning a lackluster space into a fabulous one. Enjoy your painting adventure.
This post was created in partnership with The Home Depot. The author may have received compensation for this article and associated images or video, potentially in the form of products and/or services. All expressed opinions and experiences are the author's own words.