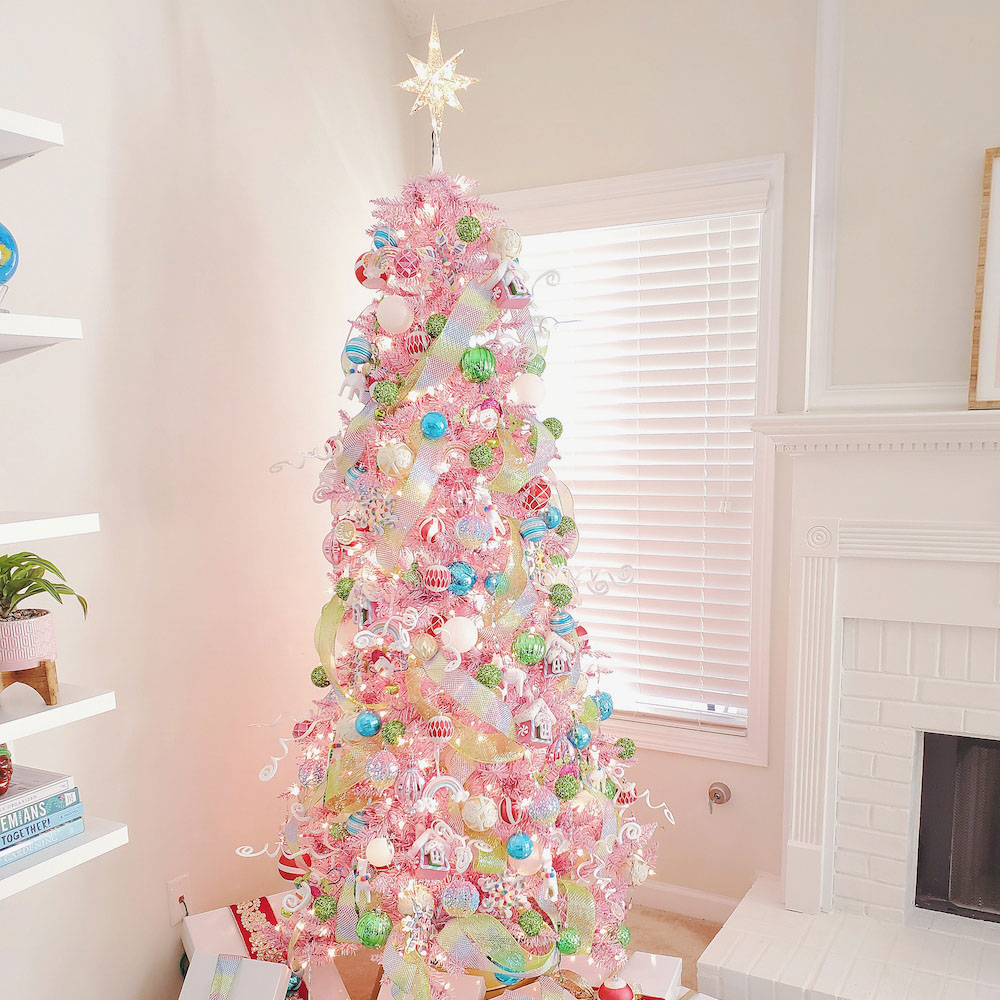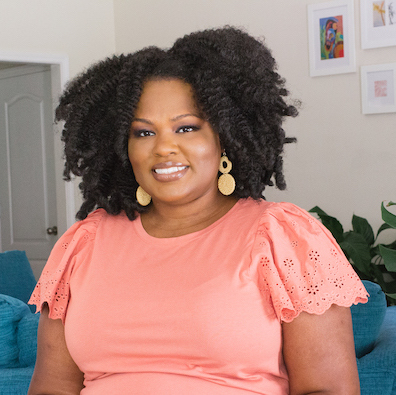 A Note From The Home Depot
The traditional Christmas decor that we're all used to includes: A green tree, white snowflakes and peppermint themed ornaments. Well this year, Carla Bethany is doing it her way - Lots of color! See how she spiced up her Christmas tree and decor this year with the help of The Home Depot. 
2
Whimsical Pink Christmas Tree
I have always dreamed of a pink Christmas Tree. I know pink is not a traditional Christmas color, but it makes my heart happy to see bright and fun colors during the holidays. I believe decorating should be fun, and you should not limit yourself to traditional red and green colors. This year I decided a pink tree would be all the whimsy I needed to blend traditional colors.
The Christmas tree was super easy to assemble, and I spent about an hour fluffing branches and ensuring I achieved the perfect shape. Quick tip: Always look at the picture online. If your Christmas tree seems flat, keep fluffing and opening branches.
8
Decorating Christmas Tree
I always attach my tree topper, and this year I used the Mercury Gold tree topper available in-store only. Then I place my ribbon or trim as the very next step before any ornaments are attached. I like to use my ribbon placement as a guide for all other decor layers. Ribbon placement helps provide movement and a place for the eye to move and rest. After ribbon placement, I layered in my colored theme ornaments in various sizes. The different sizes helped create dimension and fill in the gaps between the branches.
I like to place my bigger ornaments at the bottom and zigzag my way to the top of the tree with the smaller ornaments. My final step is adding in specialty ornaments, floral picks, and tree fillers.
The key to placing ornaments is always taking a step back. I always take several steps back to ensure I am liking the placement of color and ensuring I do not crowd the tree in one area. Sometimes this process can be very tedious, and I can adjust all day if I let myself.
I had to include something fun in my entryway with the Palm Christmas Tree. The entry sets the tone for the rest of my whimsical Christmas decorations. The Palm Christmas Tree looks good without ornaments and with. There are so many options when it comes to trimming the palm tree. I found that using one ornament per branch keeps the shape of the palm tree. At night, the palm Christmas tree adds a lot of glam to the entryway. It has replaced my night light, and I might be tempted to leave it up all year. 
This post was created in partnership with The Home Depot. The author may have received compensation for this article and associated images or video, potentially in the form of products and/or services. All expressed opinions and experiences are the author's own words.
Explore More on homedepot.com