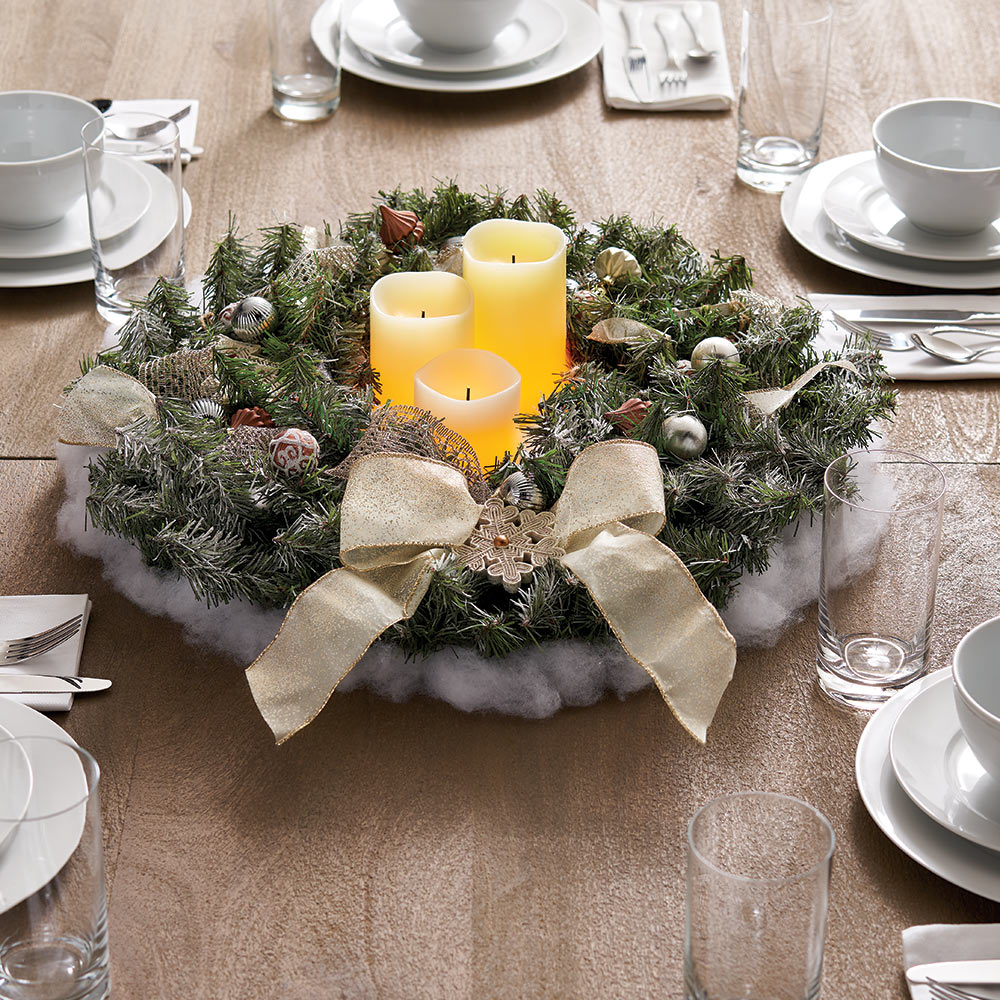 Why not get into the holiday spirit with your very own DIY activity? This guide will show you how to spruce up any tabletop with a Christmas centerpiece using a wreath, candles and some holiday decor.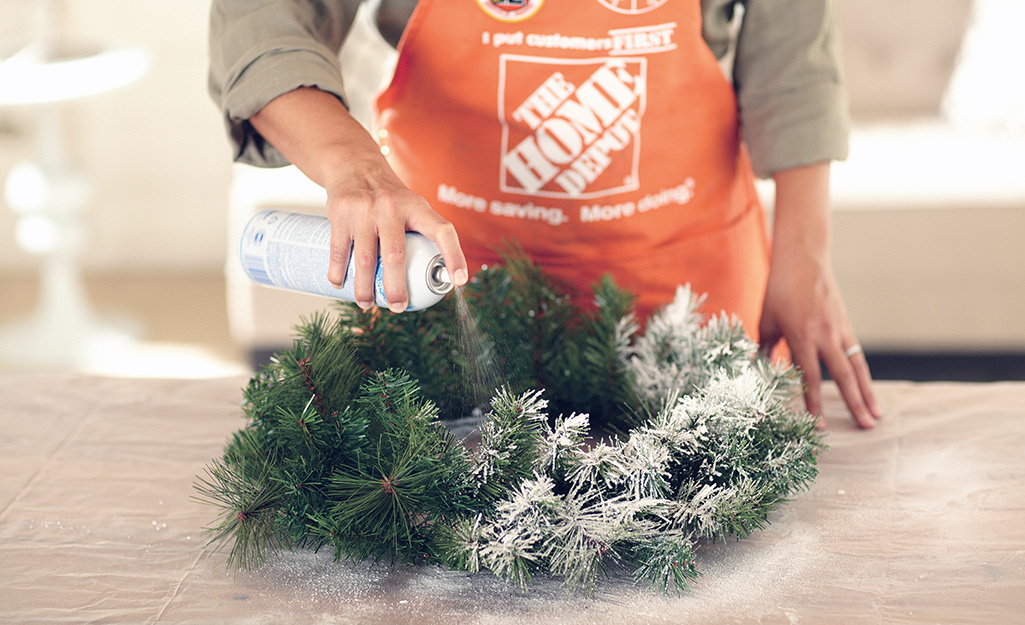 Lay the wreath flat and spray the flocking spray straight down onto the wreath. This will create a realistic look of snow with the heaviest coating on the top portions of the wreath. 
You can layer the flocking spray to create a look of thicker snow. 
Once you finish with the spray, set the wreath aside to dry for at least four to six hours so the spray can harden.
2
Assemble the Centerpiece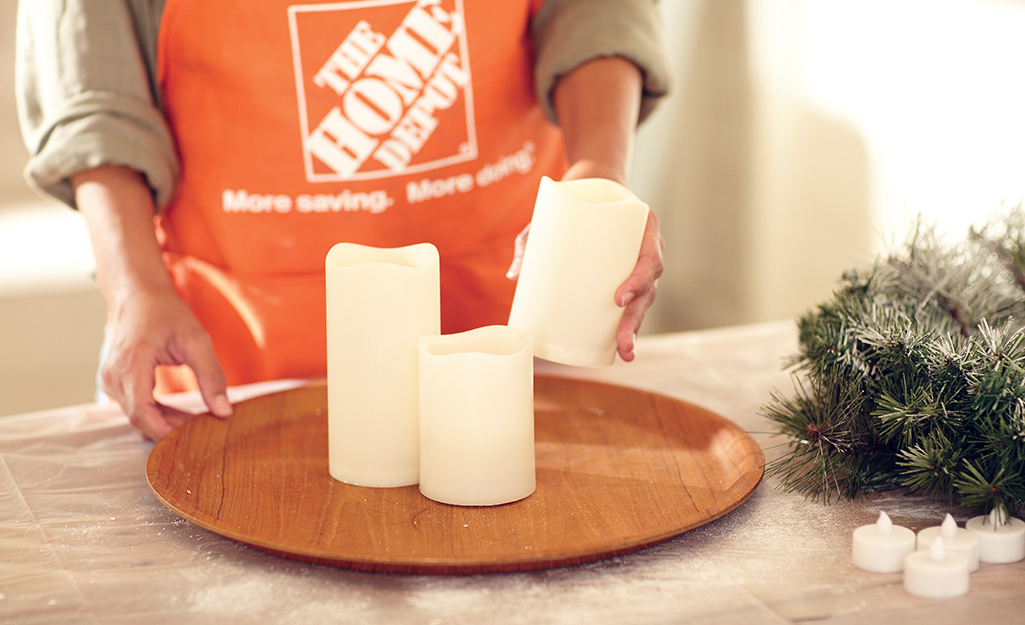 After your flocking spray has dried, the next step is to begin to assemble the centerpiece. 
Group a few of your LED votives in the center of your flat circular tray or cardboard. 
Place your wreath over the candles so the edge of your tray is completely hidden. 
Tip: It's best to use an odd number of three or five candles for the most eye-catching look.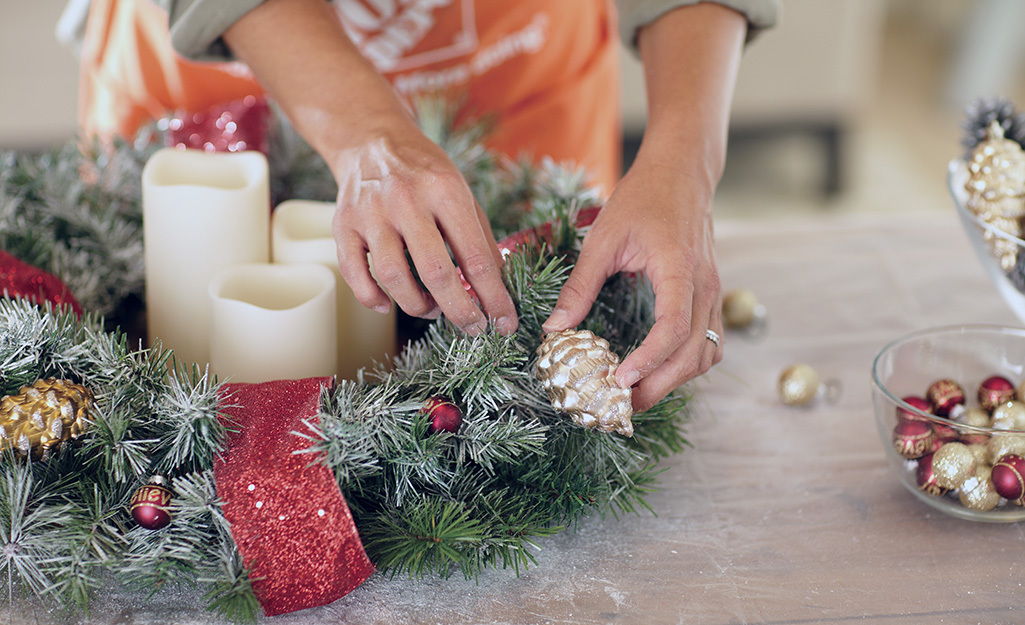 Use ribbon and small ornaments to add color to the centerpiece. 
Try to spread an even amount around the entire centerpiece. You don't need much, just enough to add some extra color.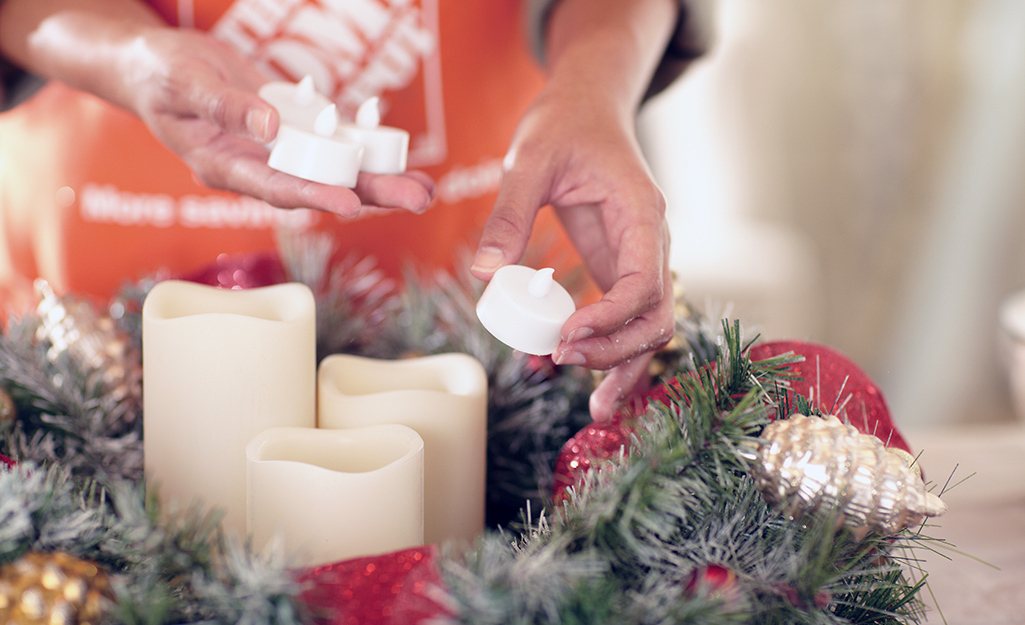 Add in the rest of your LED votives, mixing short and tall votives together. 
Using LEDs with a soft yellow light provides a nice warm look, but any LED candles will do the trick. 
Safety Tip: We recommend using only LED candles, as traditional candles can be a fire hazard in the middle of the centerpiece.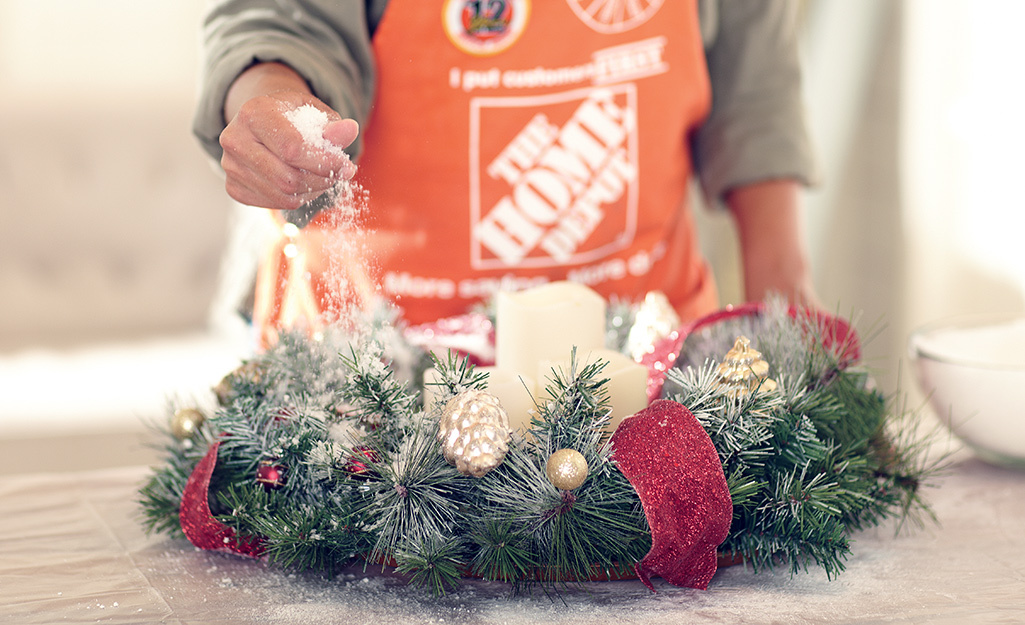 Lastly, add some more instant snow and sprinkle around the centerpiece. 
Try to fill up any empty spots as you give it that finished snowy look.
The Home Depot is your DIY headquarters. Looking for a product to complete your project? We have options to deliver online orders when and where you need them.
Explore More on homedepot.com