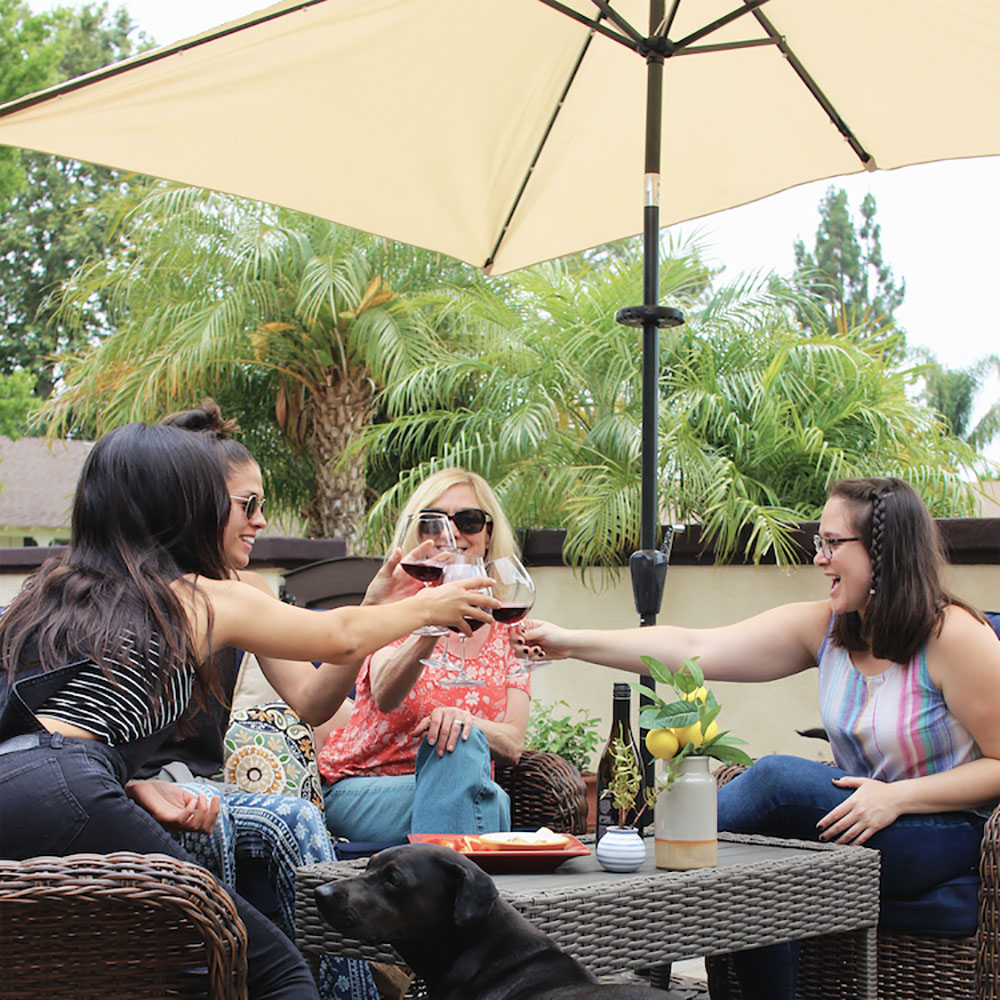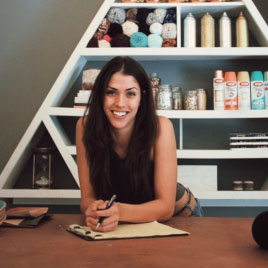 A Note From The Home Depot
We all know that our backyards can make quite the first impression for anyone coming over, especially throughout the summer in California. Rachel Metz of Living to DIY perfected her parents' outdoor area, transforming it into a beautiful courtyard oasis – perfect for entertaining!
My parents are the hardest working humans that I know. So, of course I leaped at the chance to partner up with The Home Depot and create an outdoor oasis for them to take a break in. All of us kids are out of the house. My parents are always looking for a way to bring family together and entertain at their humble abode.
My dad has always been the carpenter I've looked up to. I would get lost in helping and watching him transform every nook of our home growing up. Mom wanted skylights, so she got skylights. Mom wanted a fountain in the backyard alongside an incredible garden bed of roses, and she got it because my dad was happy to build it for her. He's forever in the middle of a million home improvement projects. I was so excited to tell him to sit back and relax while I did this project for him!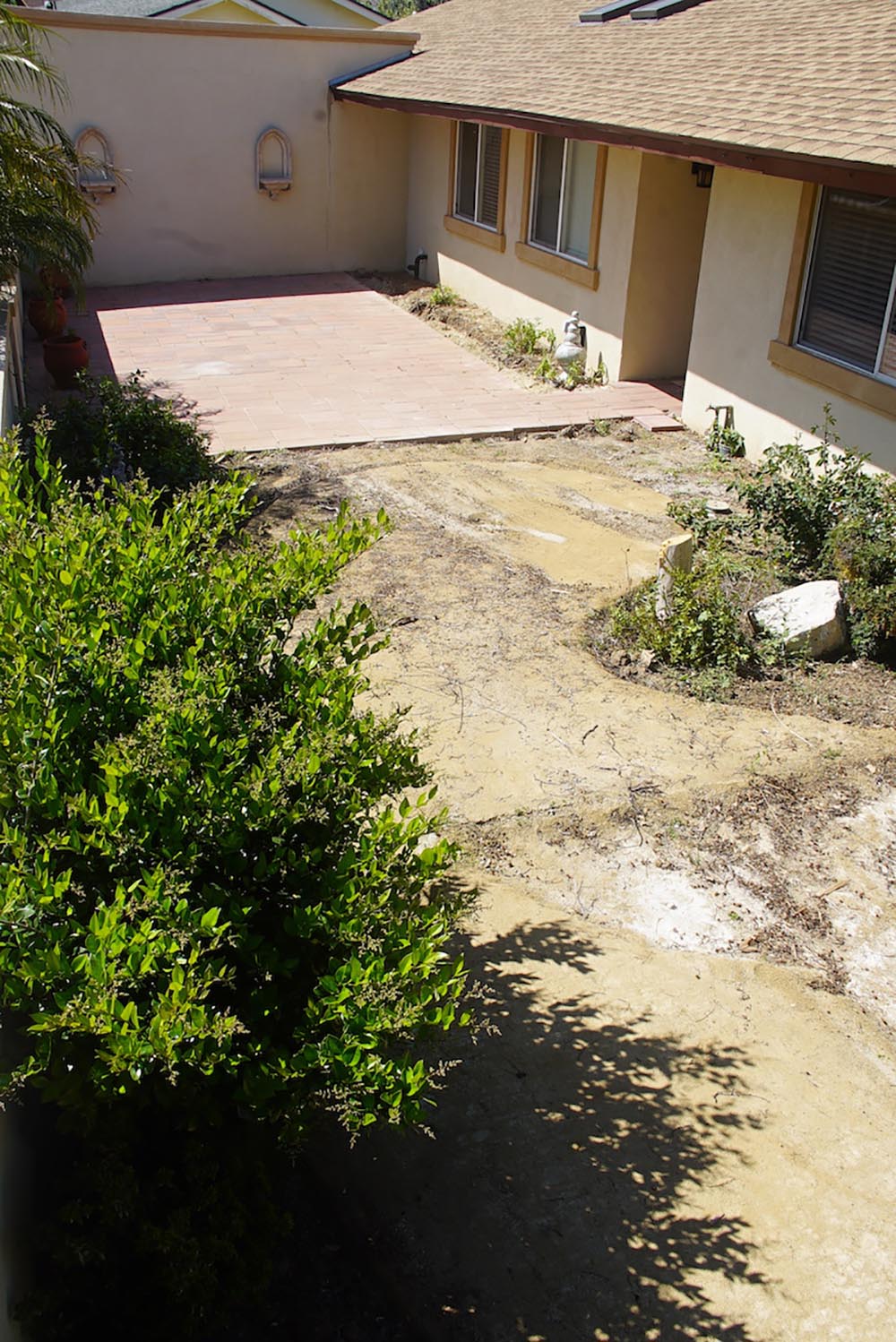 The front yard was a missed entertaining opportunity, not because it wasn't finished, but because the budget was more of a priority inside of my parent's house. As a fellow carpenter, I hate when other carpenters step on my toes in the middle of a project, so tackling this outdoor space was a win win for my dad and I. He got to continue working inside for mom, and I handled outside.
Their courtyard is honestly a dream hosting space! When my pops and I re-paved the entire area with Rumblestone grey pavers and built a Rumblestone fireplace to be the focal point, we wanted to take full advantage of the space. This approach splits the space up nicely.
6
Functional and Stylish Furniture
While furniture is key to an outdoor entertaining space, adding in extra details enhances the hosting experience. I didn't want to go overboard for my parents, so I added a few things I knew my mom would go nuts over.
Mood lighting is a must. So, I got a trio of Hampton Bay Black Metal Lanterns .To avoid lighting candles, I decided to go with the Hampton Bay Remote Ready Battery Operated Candles. You can buy the pairing remote in store for easy and stress free use.
Don't be afraid to add outdoor pillows to your furniture! I placed a couple of Fern Medallion Square Outdoor Throw Pillows on the loveseat then two at the head of the dining table to pull from the natural tones of the house.
Sometimes it doesn't feel like much, but combining smaller accents like citrus in a vase alongside a succulent makes the space feel more put together! A few thoughtful placements of decor pieces are all you need for that extra added touch.
I am so grateful to have had the opportunity to create the perfect courtyard oasis for my parents. I hope these tips and tricks inspire any of you looking for a new way to spruce up your space for outdoor entertaining. Time to go enjoy some quality time with my family, cheers!
This post was created in partnership with The Home Depot. The author may have received compensation for this article and associated images or video, potentially in the form of products and/or services. All expressed opinions and experiences are the author's own words.
Explore More on homedepot.com