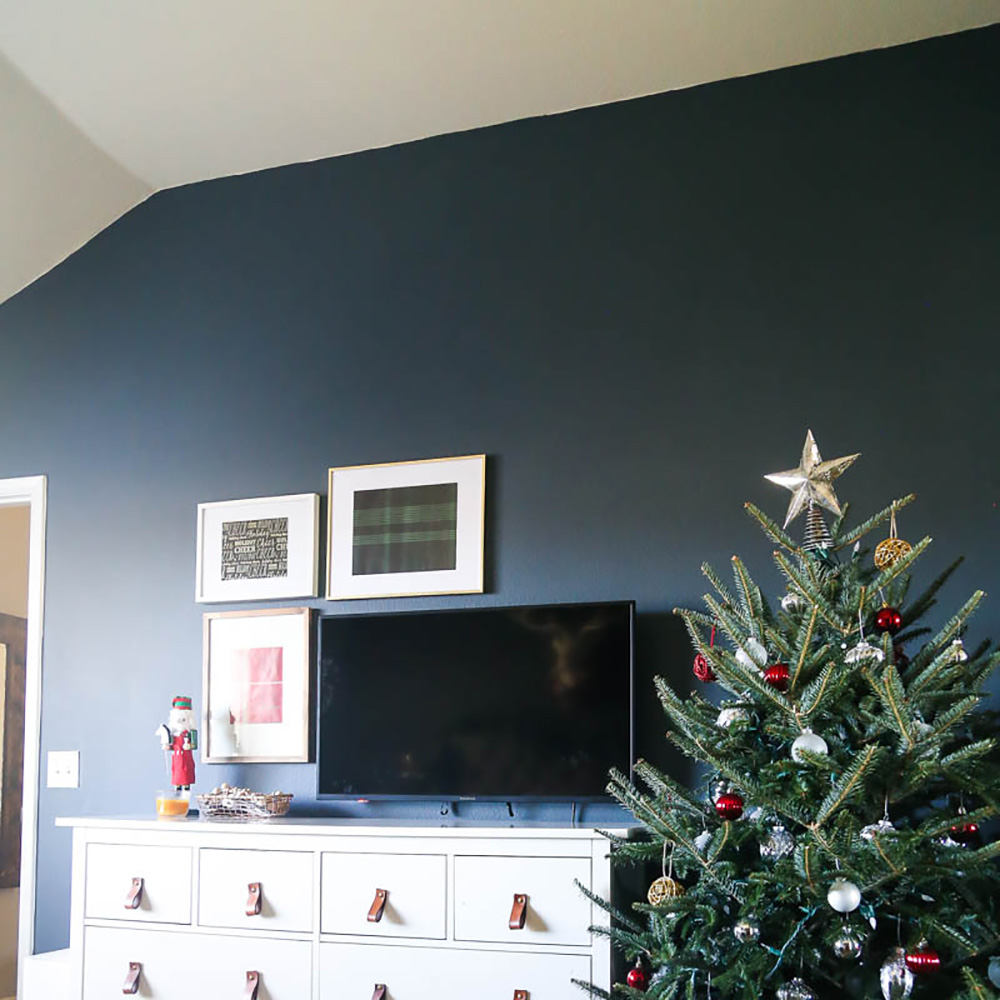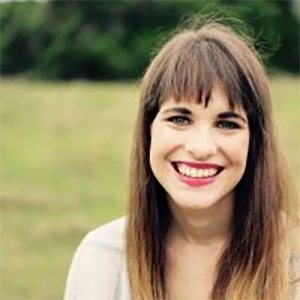 A Note From The Home Depot
Amanda Hendrix from Love & Renovations saved time by using The Home Depot's fresh-cut Christmas tree delivery. Read the blog to see her style tips for decorating your bedroom for the holidays!
1
Create Holiday Magic With Fresh-Cut Christmas Tree Delivery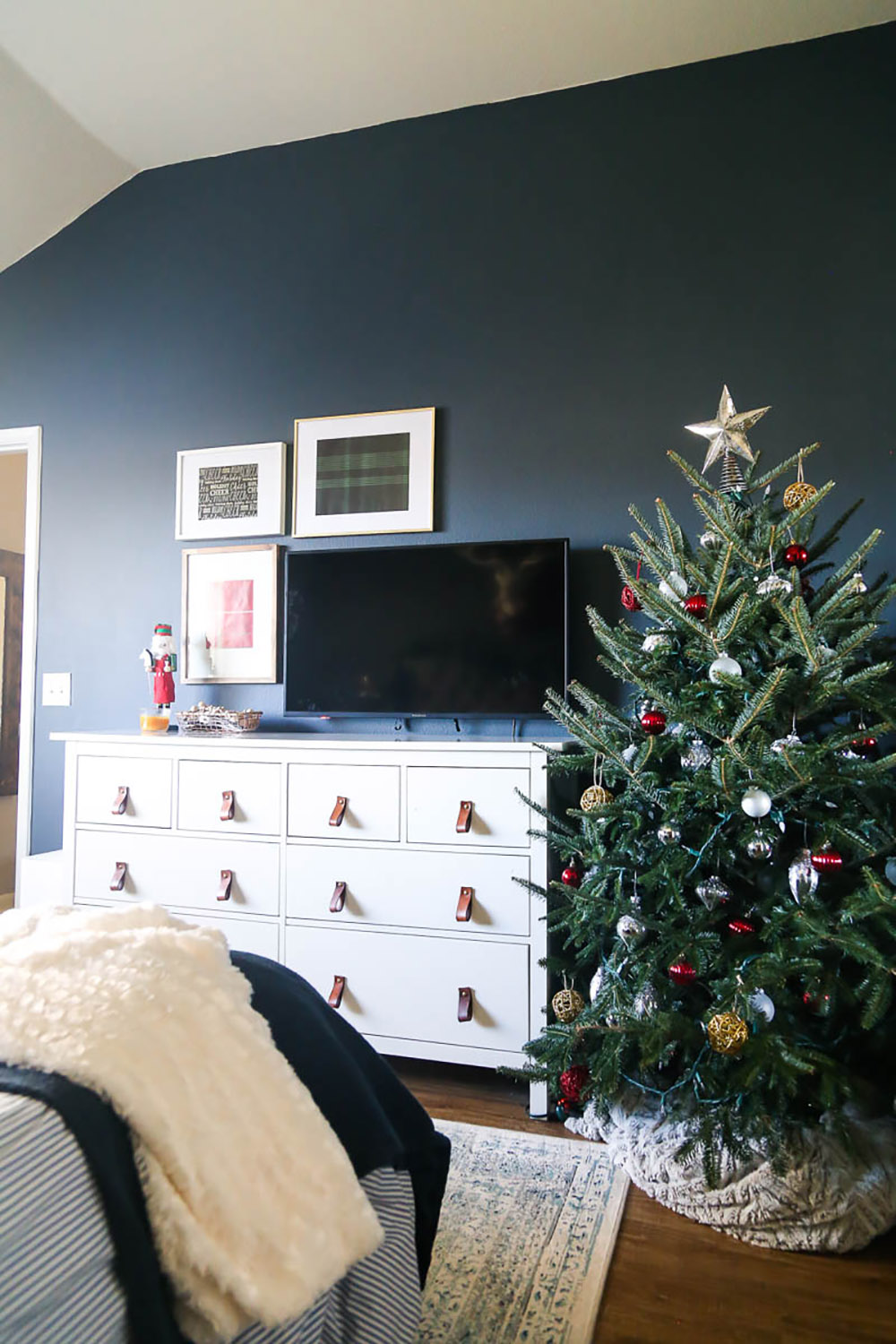 Every year when the holiday season hits, I look forward to decorating my home for Christmas. I was excited to find out that The Home Depot offers fresh-cut Christmas tree delivery straight to your home for free. Any time I get a chance to save time running errands this time of year, I take it!
My childhood home was always fully decked out. From shelf decor to bedsheets, everything got swapped out for Christmas! As an adult, it's still ingrained in me to put touches of Christmas in every room of the house.
For the Holiday Style Challenge, I knew right away that I'd be decorating my master bedroom. There's something magical about waking up to a tree in my room every morning. There's nothing better than turning your room into a cozy Christmas retreat. I'm excited to share how small details and simple changes transformed the look of our room.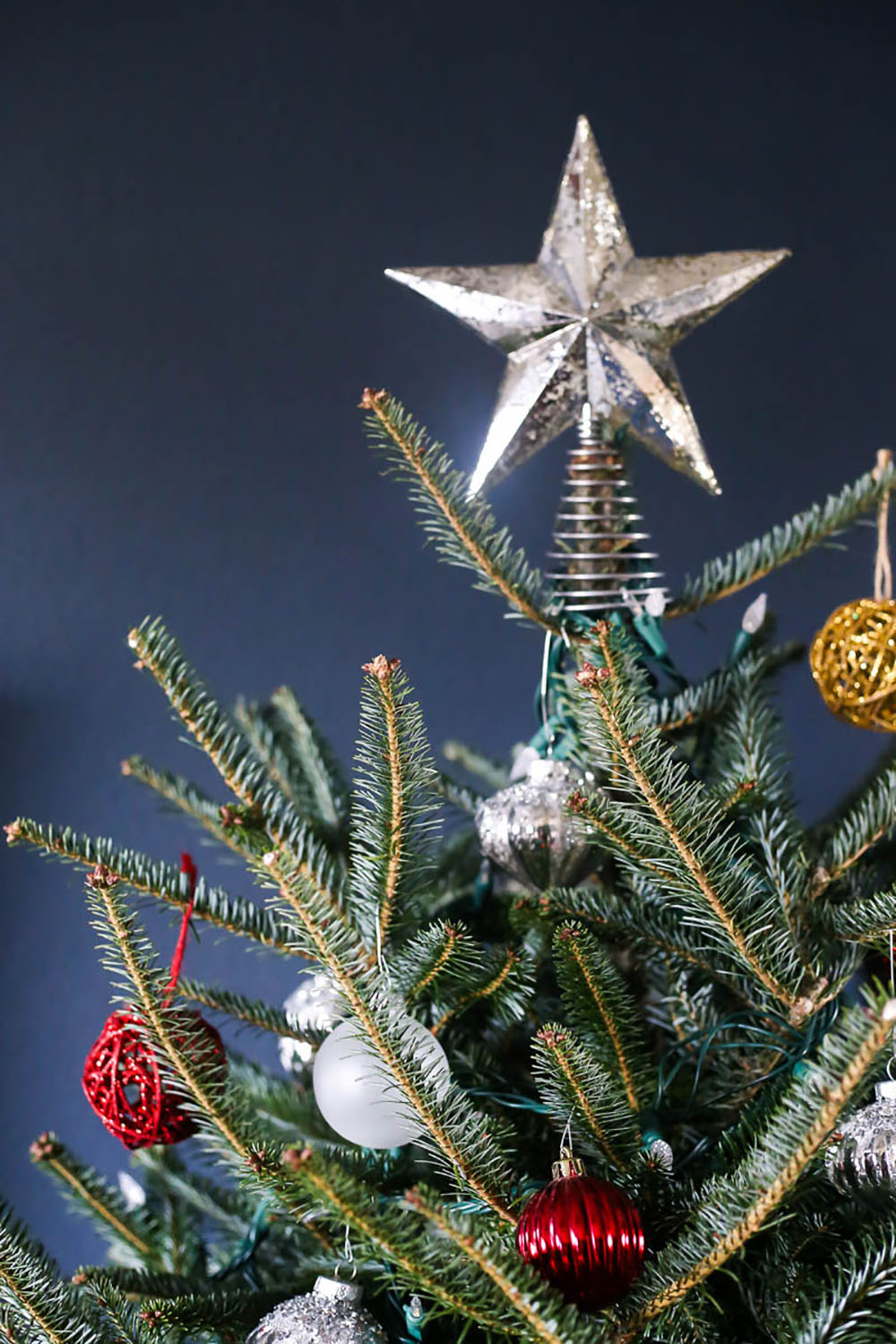 I'm a huge advocate of having more than one Christmas tree in your home. I tend to squeeze them in every room I possibly can, because there's nothing better than enjoying the glowing lights of a gorgeous tree this time of year.
We ordered a 6-foot Fraser Fir and I love the nostalgic feel it brings to the room. In fact, the tree is so gorgeous that I decided to keep the ornaments to a minimum. This allows the texture and colors of the tree to really shine.
I used a mixture of regular warm white Christmas lights with C3 bulbs to add extra twinkle. The tree gives the entire room a warm glow that makes me never want to leave. We added some simple silver, white and red ornaments and then topped it off with this star topper that plugs right into the lights for even more of a glow.
You really can't have too many Christmas lights.
My next step was to add in a wreath on our bedroom door and a pretty garland on the headboard. Layering on simple touches like this can go a long way to making your room feel decorated.
Our bedroom door stays open most of the time, so I added a wreath on the door for another festive touch. I'm always a fan of decor that can do double-duty! Wreaths might traditionally be hung on the front door, but there's no rule that says they can't work just as well on an interior door!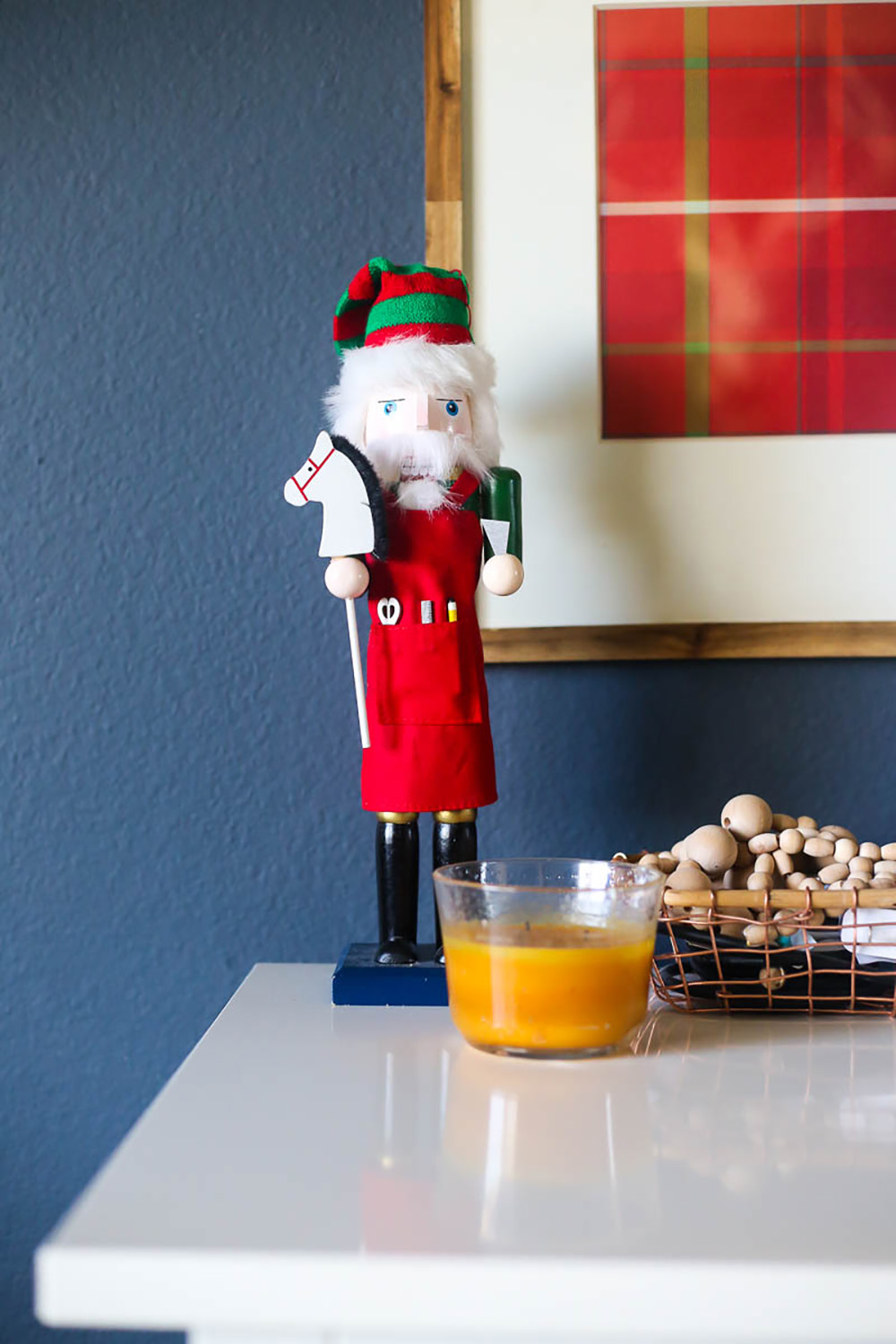 12
Finish With a Few Festive Details
Between the tree and the greenery, our room was looking cozy and Christmas-y. Still, I wanted to add just a few more elements to the room to finish things out. I swapped out a bit of our decor for some things that would add to the Christmas feeling even more. You don't want to change out everything or your room might feel like a Christmas explosion. A couple of touches here and there will be enough! I love this little nutcracker that sits on our dresser, and I changed out our typical artwork for some festive wrapping paper. Swapping our normal throw blanket with this incredibly soft faux fur option went a long way to making the room feel more welcoming, too.
Add in some Christmas-scented candles, a couple of bright and cheery sprays in a vase, and the entire room feels fresh, cozy and ready for the season.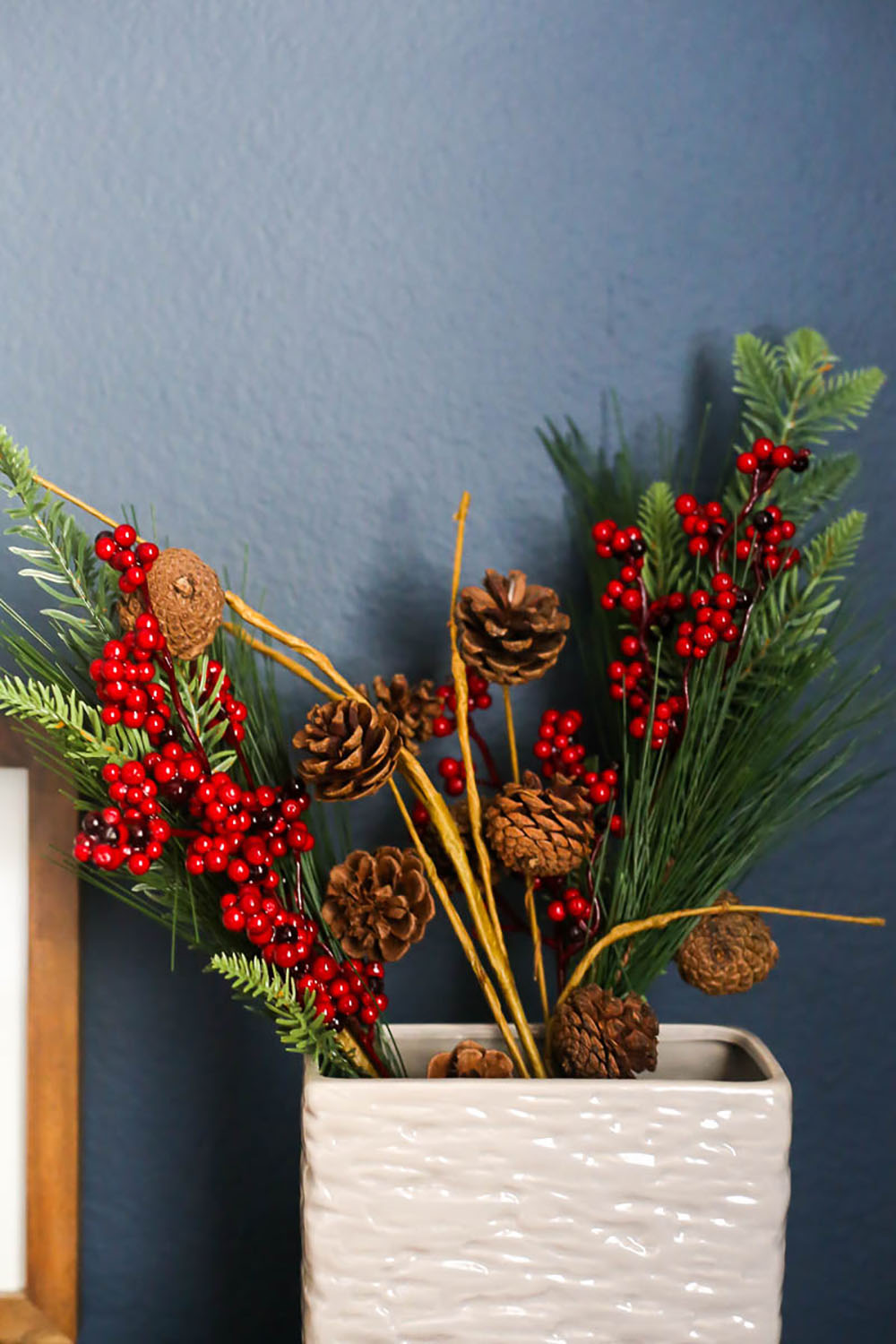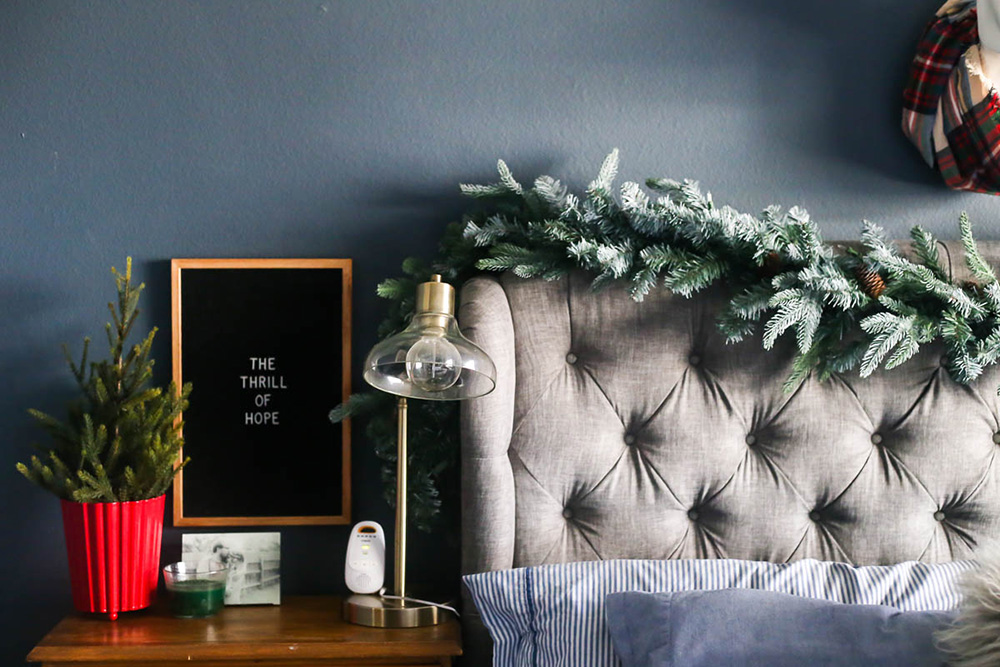 There's nothing better than curling up in bed for a Christmas movie with a cup of hot chocolate and a glowing Christmas tree. If you still need seasonal greenery, you can order online from The Home Depot here and get Christmas tree delivery for free!
This post was created in partnership with The Home Depot. The author may have received compensation for this article and associated images or video, potentially in the form of products and/or services. All expressed opinions and experiences are the author's own words.
Explore More on homedepot.com