A living Christmas tree brightens your home with color and fills it with an evergreen fragrance during the holidays. Take these precautions to ensure your holiday tree lasts through the Christmas season.
Note: Live trees will be in stores nationwide starting late November.
How Long Does a Christmas Tree Last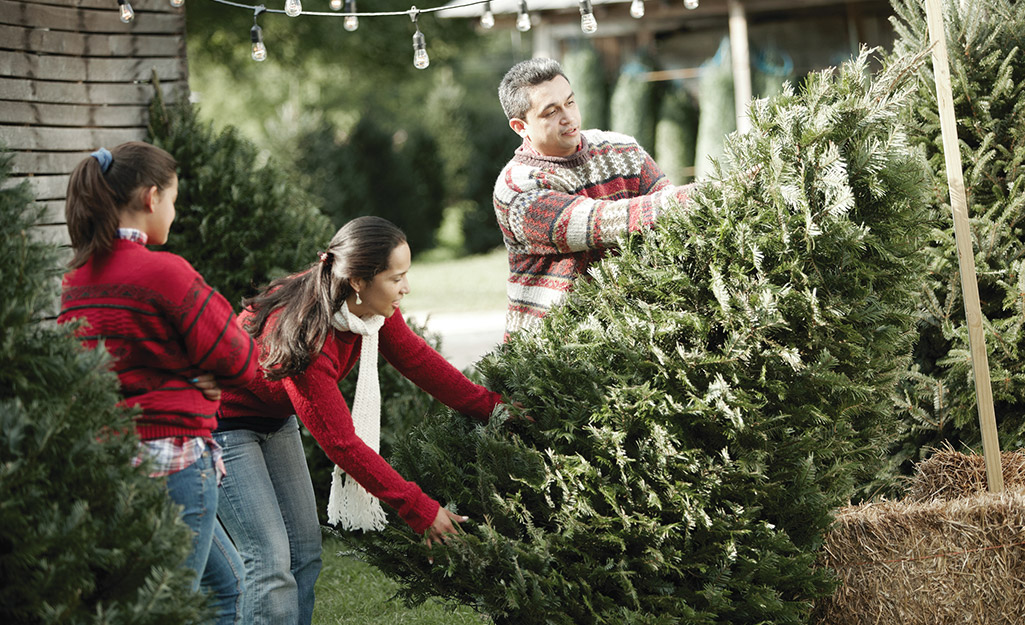 A fresh cut Christmas tree, with proper care, can last throughout the season. Typically, a Christmas tree lasts up to five weeks, sometimes more, if well taken care of.
When the inevitable happens and your tree dries out, it's time to remove it from your home so it doesn't become a fire hazard. Then, just follow proper recycling guidelines.
How to Choose a Christmas Tree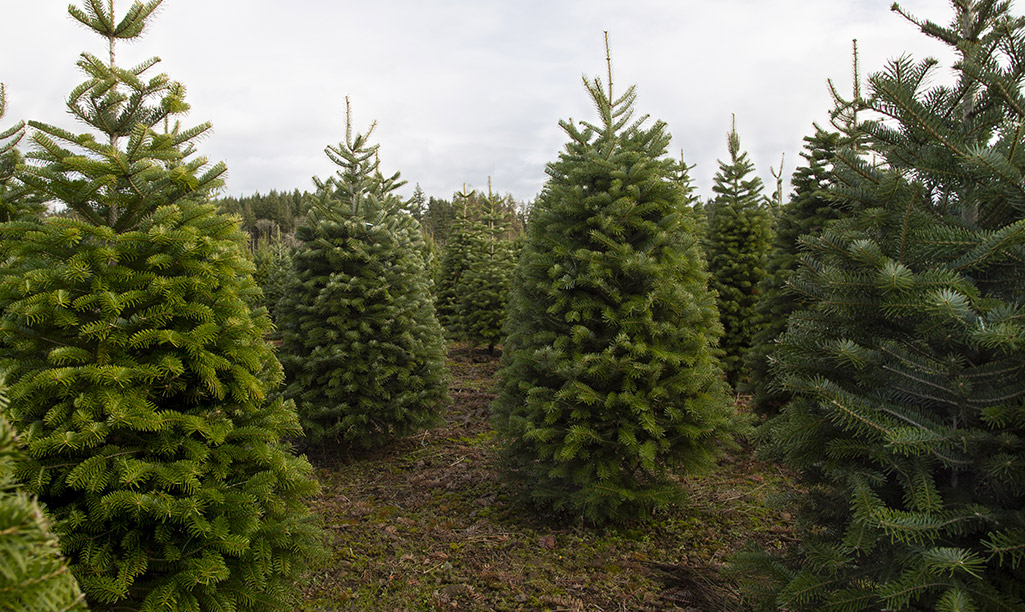 There are a few things to consider before buying a Christmas tree:
Make sure you choose the right height for your size home and ceiling.
Check that the tree is fresh and has been recently cut.
Look at the shape of the tree and the coloration of its needles.
Confirm that the needles are secure. You don't want a tree that sheds often. A healthy tree has needles that won't bend or break easily.
Think about what you and your family want. Find the perfect tree for your home.
Tip: When the base of a fresh-cut Christmas tree dries out, the tree forms a protective layer of resin over the cut. If you're buying a pre-cut tree, you'll want to refresh the cut before you settle your tree in for the holidays. Saw off about an inch from the bottom before taking it indoors and locking it into place. It's also an opportunity to level out the cut so that the tree stands straight in its stand. Use a hand saw or chainsaw. Either will do the job. 
Choosing a Base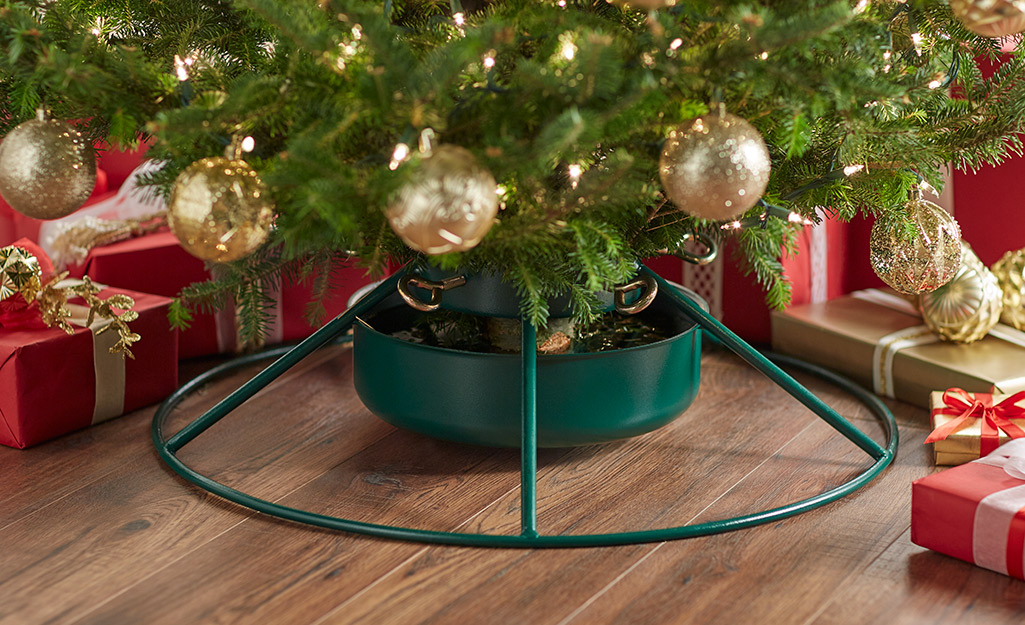 While you're searching for your Christmas tree stand, place your tree in a bucket of water as soon as possible. That will allow the tree to draw in water more easily. At this point, you could even let it sit for a few hours to acclimate in a dry, transition area such as a garage, carport, porch, basement or mudroom before bringing it inside. On the first day in particular, your tree will need a great deal of water, so keep an eye on the bucket and refill it whenever the level gets low.
Before you bring your fresh cut tree inside your home, place it in the Christmas tree stand. This definitely cuts down on any potential mess. To make sure your tree fits properly in the stand, you may need to grab a pair of pruners and trim off additional branches toward the bottom. Don't forget to save any fresh cut branches for pretty garland.
Tip: Before placing your tree, lay down a plastic sheet underneath the location where it will go. This is an extra precaution in case water spills or leaks if you over water your tree stand by accident. 
Decorating & Trimming Your Tree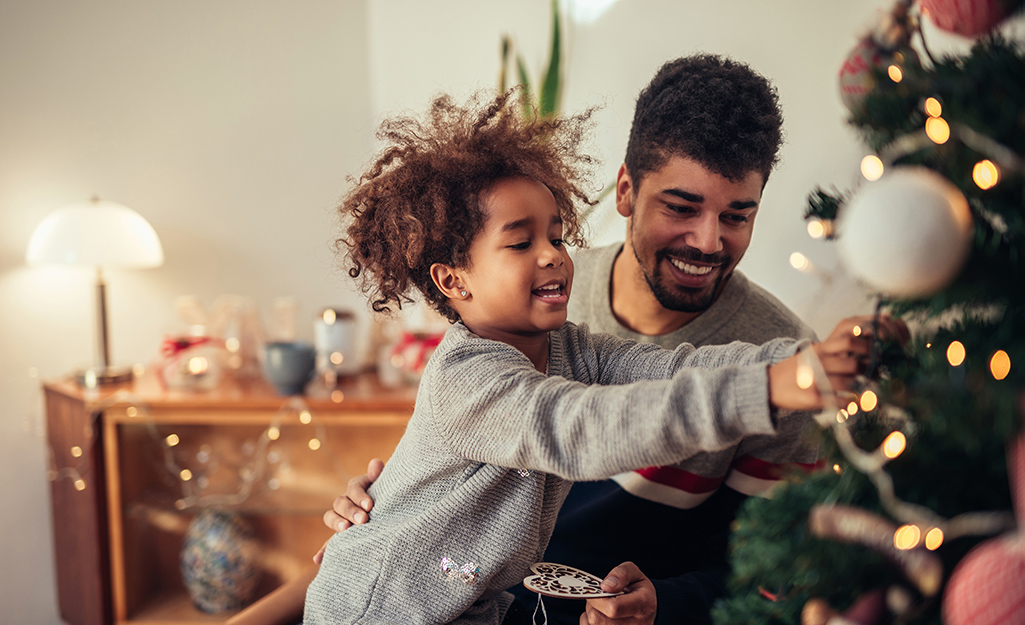 Now it's time to decorate your holiday tree with Christmas ornaments and other holiday decor. The first thing you may consider is a Christmas tree skirt. It covers the base of the stand. It also helps keep away thirsty pets and small children from beneath the tree. 
Don't forget to keep your tree well trimmed as days lead up to Christmas; keep it in pristine condition for holiday photos. Simply prune unruly or dead brances, making sure to keep the tree in a common Christmas tree shape.
Watering Your Tree
Once your tree is in place, check the water in the stand at least once a day. Add fresh water as needed. Continue until your tree stops absorbing water.
Where to Place Your Tree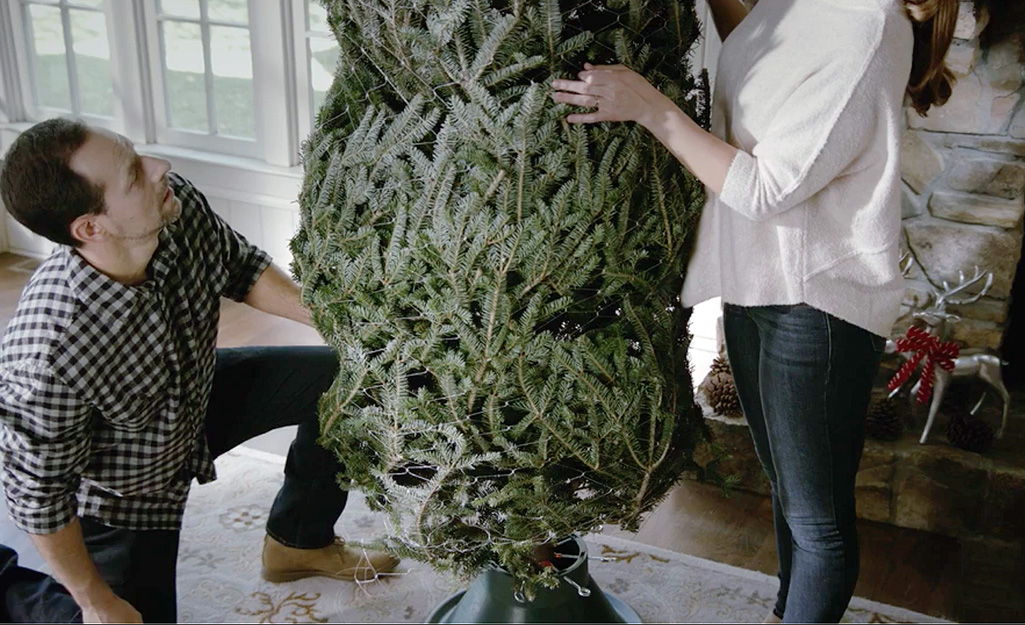 Location matters when you're trying to keep your tree fresh all season. If possible, avoid placing your Christmas tree near a fireplace, heater or heating vent. Exposure to those heat sources may dry out your tree sooner, even despite your efforts to keep it watered. 
If you're looking for holiday decor and more, The Home Depot delivers online orders when and where you need them. When you shop from our Christmas tree lot, an associate will prep, net and load the tree onto your car, so all you have to worry about is how to decorate it. Real Christmas trees purchased online are also available for free delivery. 
Explore More on homedepot.com