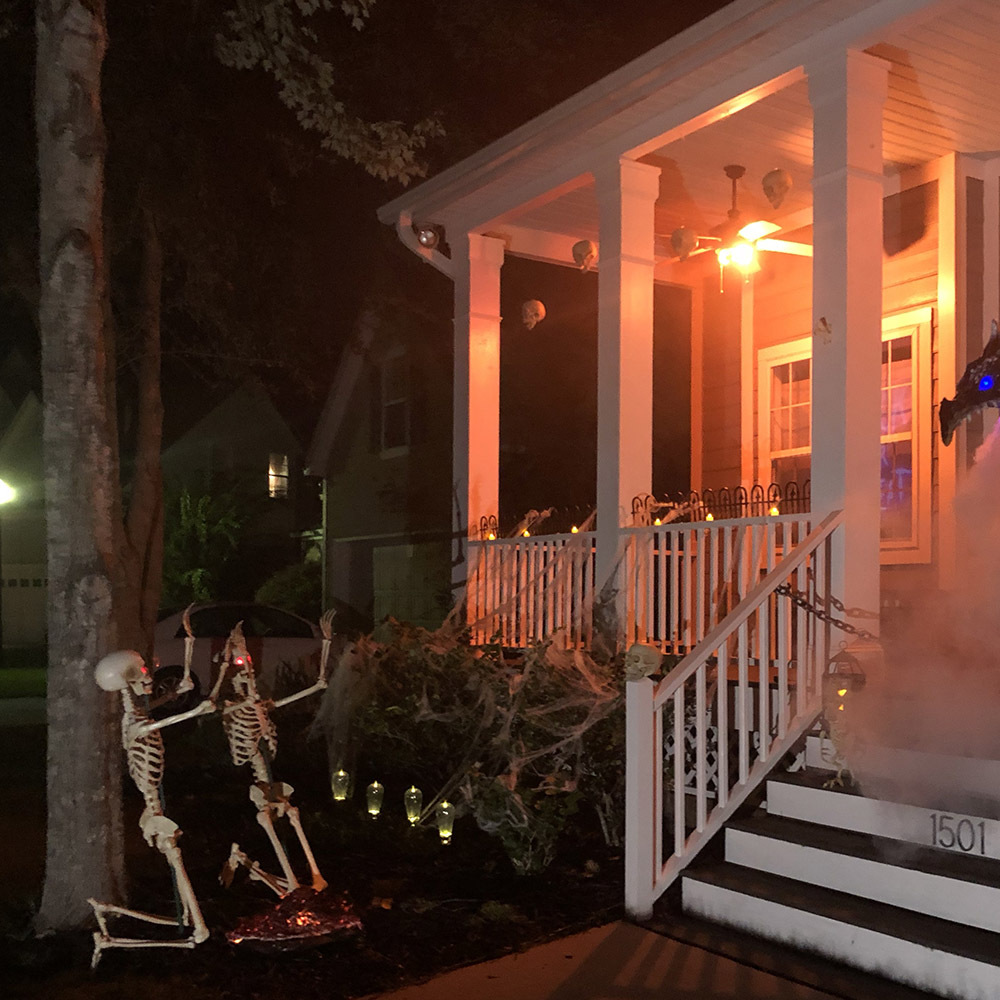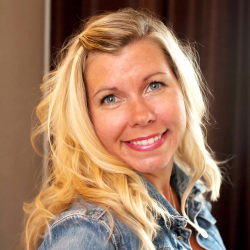 A Note From The Home Depot
With the help of her very own scary experts, Brooke of Cribbs Style went all out with a spooky front porch scene complete with skeletons and a wind dragon. Follow along to see how she brought it all together with a few DIY touches.
2
Creating a Scary Halloween Front Porch
I cannot even fully explain how excited I am to work with The Home Depot on the Halloween and Harvest Challenge… can I just say "scary" excited?! What a dream come true to work with The Home Depot and to showcase all the fun Halloween decor they offer! First things first, I had to consult with my own in house panel of scary experts, my kiddos, to truly capture the spooky spirit of Halloween.
Of course they chose the massive limited edition Realistic Wind Dragon. Once we received it from The Home Depot, she immediately received the name Flo.
This Wind Dragon comes with it's own fog machine and remote, but most impressive of all is the Certificate of Authenticity. (Run don't walk to snag up this one-of-a-kind Halloween decoration before they're gone.) Not only does she produce fog, but her motion sensor picks up movement to light her eyes and let out a roar to wake the dead.
I used the chain with the skulls to created two different effects. I started out by removing the skulls from the chain and used them as lantern fillers with flickering tea lights to create a creepy look. The chains give the appearance that the Wind Dragon is chained to our porch. To ward off any unwanted visitors, I flanked my steps with Animated Skeleton Buzzards.
Two posable skeletons with light up eyes were unfortunate victims to Flo, and they were secured into the ground using garden stakes.
I created a fire using a black trash bag, empty water bottles, orange halloween lights, spray foam and spray paint. The glowing "embers" add the special touch to the scene.
To give the front porch a creepy feel, I added garden fencing to the porch rails and lit the rails with flickering tea lights. Then, I strung skulls using 3M outdoor light hooks and fishing line. I swapped out all the porch lights with orange LED bulbs and added the finishing touch of spider webbing, which led to the giant pathway bulbs.
Adding another final point of interest, the Window FX projector hooks up to our outdoor Bluetooth speaker and plays some spooky sounds, providing entertainment in our front window.
This project has the neighbors talking and the kids already coming by to say hi to Flo, so I have a feeling I'll need to buy extra candy for trick-or-treaters. A special thank you to The Home Depot for asking me to be a part of this challenge. It was a huge honor, which I had so much fun completing! Be sure to stop by Cribbs Style for helpful tips and tricks that help you tackle the chaos of life one DIY and organizing project at a time.
This post was created in partnership with The Home Depot. The author may have received compensation for this article and associated images or video, potentially in the form of products and/or services. All expressed opinions and experiences are the author's own words.
Explore More on homedepot.com