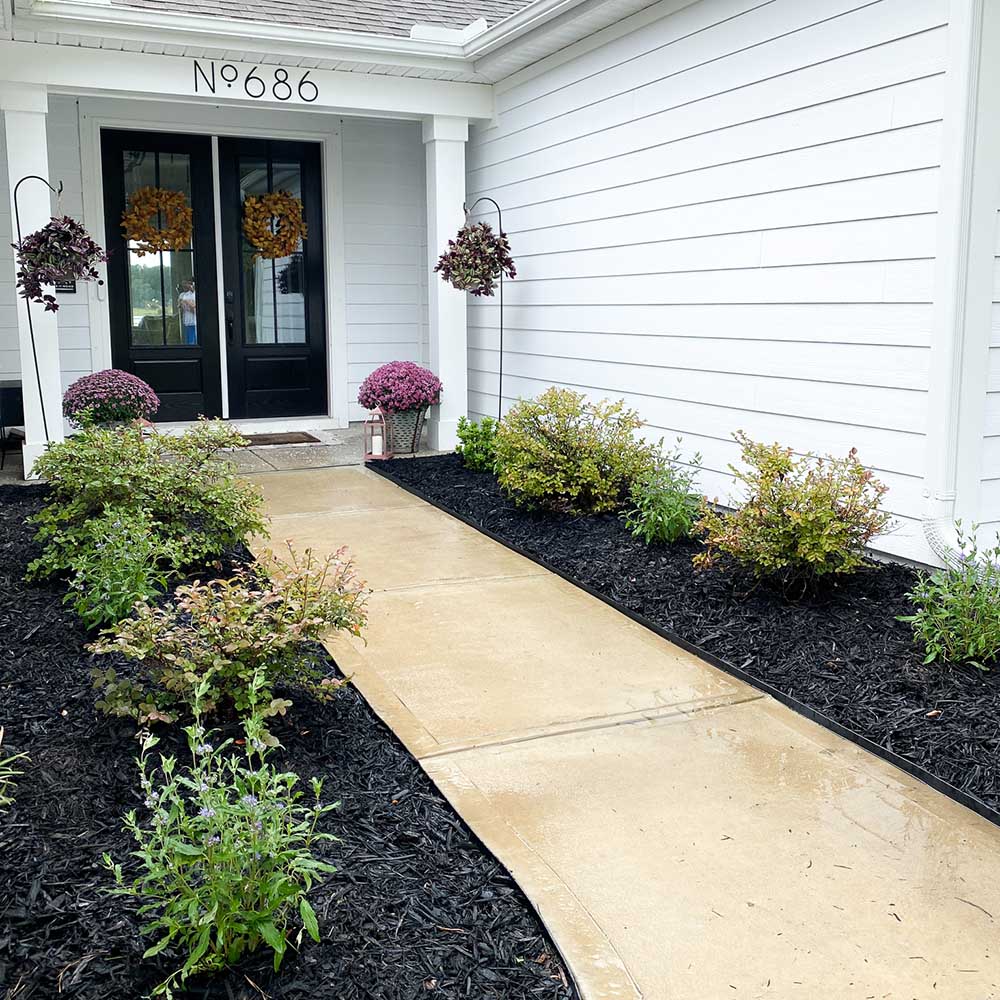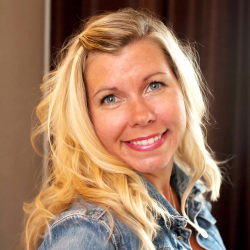 A Note From The Home Depot
Keep your lawn beautiful this fall with tips from Brooke Cribbs of Cribbs Style. Keep reading to see how Brooke uses Vigoro products for simple fall lawn maintenance. 
1
Keep Your Lawn Beautiful with Vigoro's Easy Fall Lawn Care
Lawn care shouldn't stop after the peak growing seasons of spring and summer. It's important to prepare your lawn in the fall for the colder months ahead. Being proactive to protect your lawn early can save you from having to replace your lawn later. 
Thankfully Vigoro has a complete line of lawn care, exclusively at Home Depot, to keep your lawn beautiful and ready for the next growing season. No matter if you're a new home owner or a lawn care expert, Vigoro is the brand you can trust. 
There's no denying that our front garden beds took a beating with the storms and the hot summer sun. Since we didn't have any edging along our walkway, we lost a lot of mulch leaving our bushes and plant roots vulnerable to the elements. 
Adding the Vigoro no dig edging along the pathway helps to keep the mulch where it needs to be. Which also helps the path stay safe for little ones coming to our door during Halloween and visitors during the holidays. 
The Vigoro no dig edging comes in a variety of lengths and can easily be secured with the included 8" anchor spikes.  The no dig edging was so easy to work with and install on my own. 
After the edging was installed, the garden beds needed a bit of a refresher of mulch to add a layer of protection and fill in the mulch that was lost over the last couple of months. 
Vigoro's selection of mulch not only accents your home's exterior, come in a variety of colors and promises to have continued color for 12 months. Vigoro no only offers wood, but rubber mulch as well. 
Over the summer we had some drainage work done and needed to add grass seed in to a few of the bare spots. Having areas with no grass invites weed growth, which can be a threat to the health of your lawn. 
Thankfully Vigoro's wide variety of grass seeds can provide quick growth without the need to constantly water your lawn. Since we didn't need much seed this year, we were able to purchase one of the smaller bags Vigoro saving us money and space to store any extra seed. 
Fertilizing your lawn is essential in killing weeds that have invaded the lawn as well as provide necessary nutrients.
Adding the Vigoro Southern Weed and Feed in the fall protects the roots of the lawn during the harsh colder months allowing our lawn to bounce back faster in the spring. 
Aside from lawn care, Vigoro prides itself in having a variety of indoor and outdoor plants adding color and styles to compliment your decor.
Many of the indoor plants help clean the air which is perfect during cooler months when we spend more time inside. 
Vigoro also has outdoor plants that bloom late in the summer and into the fall. Which is perfect timing when the spring and early summer plants have finished their growing season. 
Keeping up on your lawn is essential to keeping the curb appeal of your home. Vigoro's extensive line of products give you all the tools you'll need to keep your garden beds and lawn beautiful season after season and year after year. Be sure to head to the Home Depot to get a jump start on your fall gardening needs.
This post was created in partnership with The Home Depot. The author may have received compensation for this article and associated images or video, potentially in the form of products and/or services. All expressed opinions and experiences are the author's own words.