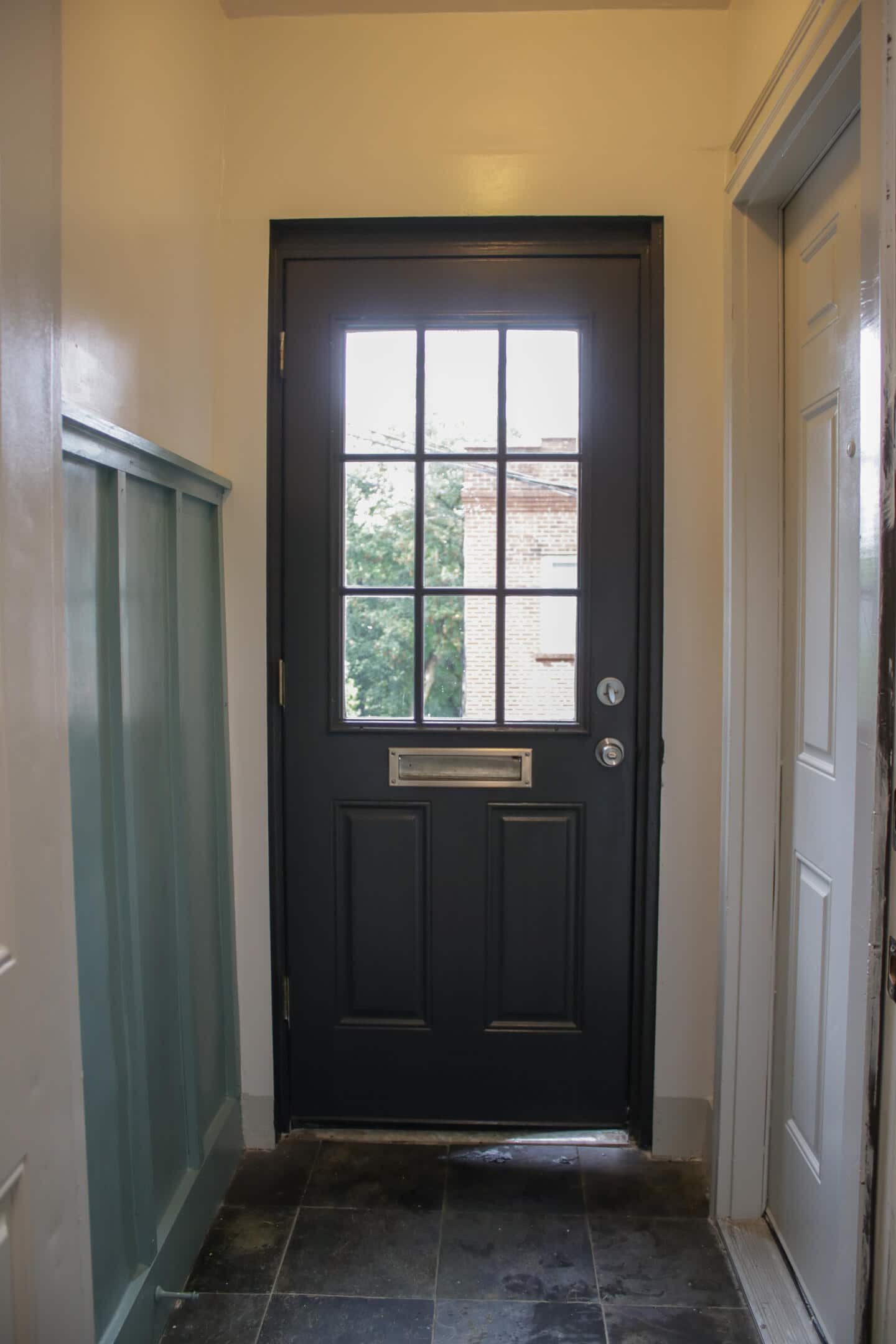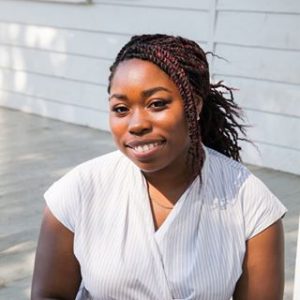 A Note From The Home Depot
Are you looking to update your entryway? Nickell of Simply Handmade shows how she gave her entryway a refresh using different paint colors!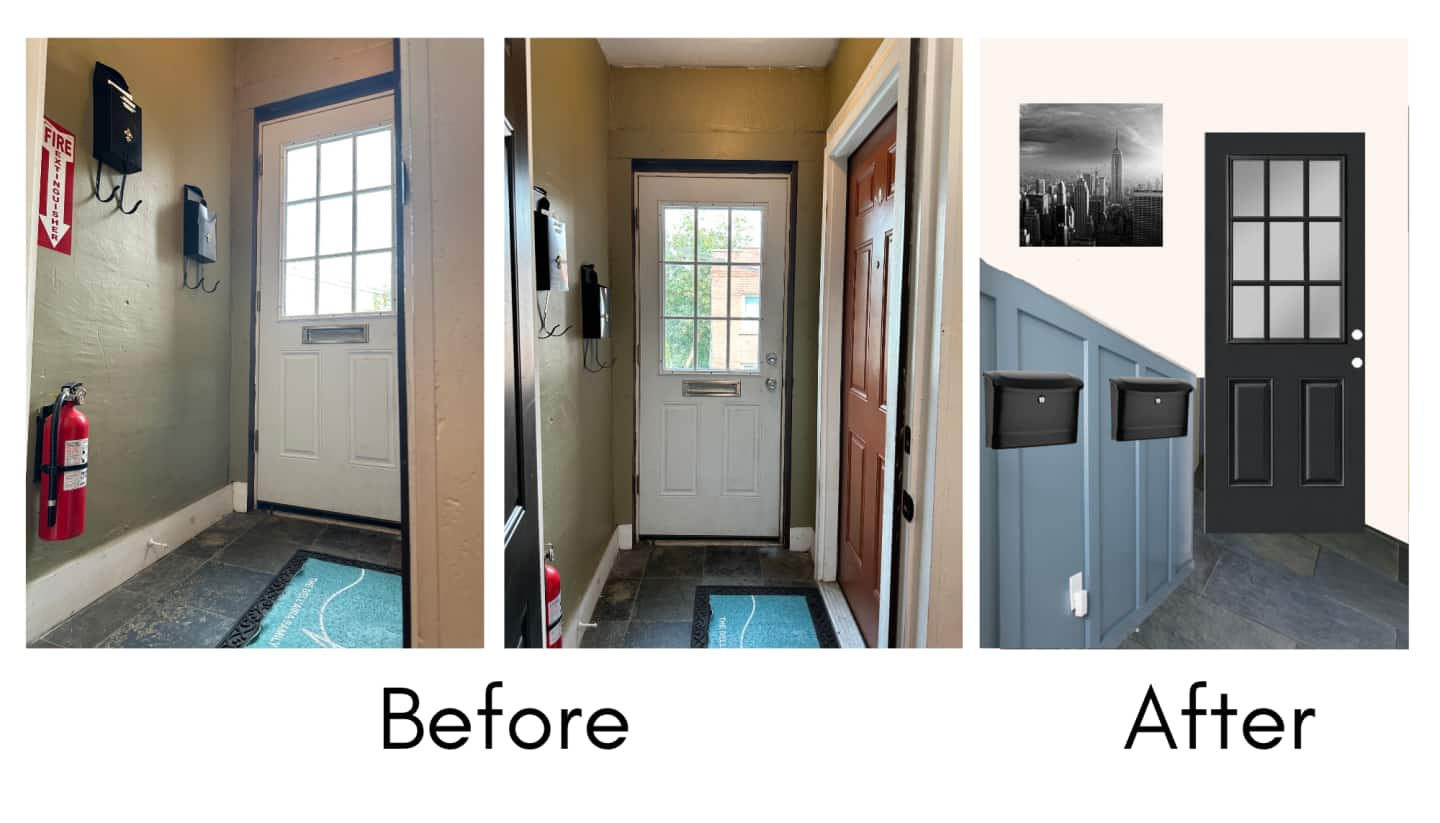 Whether you're refreshing a space or prepping for a full-blown makeover, it's important to plan what the space will look like, what type of paint to use for the area (is it a high traffic area like an entryway or a low traffic area like a hallway or closet). Other things to consider is looking at inspiration photos online to narrow down the look you're going for. I personally like to create a rendering of how the area will look using similar colors I have in mind before diving into the project. This helps me to focus on the task at hand while prepping and building out the space.
If your entryway is as old as mine with no defined corners, rough walls from unsanded joint compound or holes in the wall - you may want to fix this issue before painting. For the corners, I opted to fill the area with joint compound then add drywall tape to help define the corners - it comes flat with an option to crease and it's so easy to use.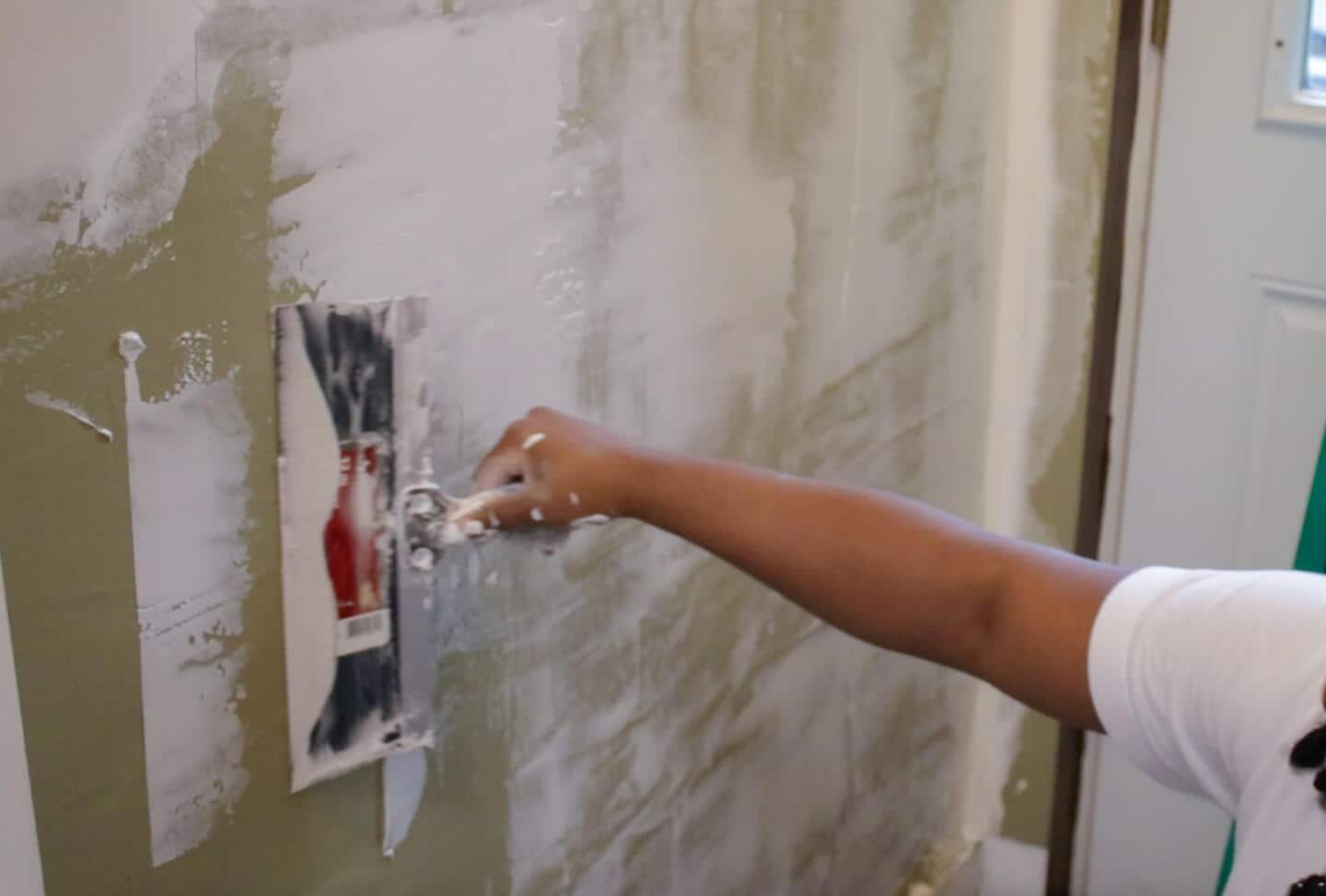 For the rest of the space I opted to skim coat the walls, which is essentially putting a thin layer of joint compound on the walls to make them even and smooth. I used an all purpose joint compound that I mixed with water to give me a yogurt consistency, then used a putty knife and a wider taping knife to smooth things out. Once I was done with the room, I left the door leading outside slightly ajar to get good circulation so the joint compound could dry.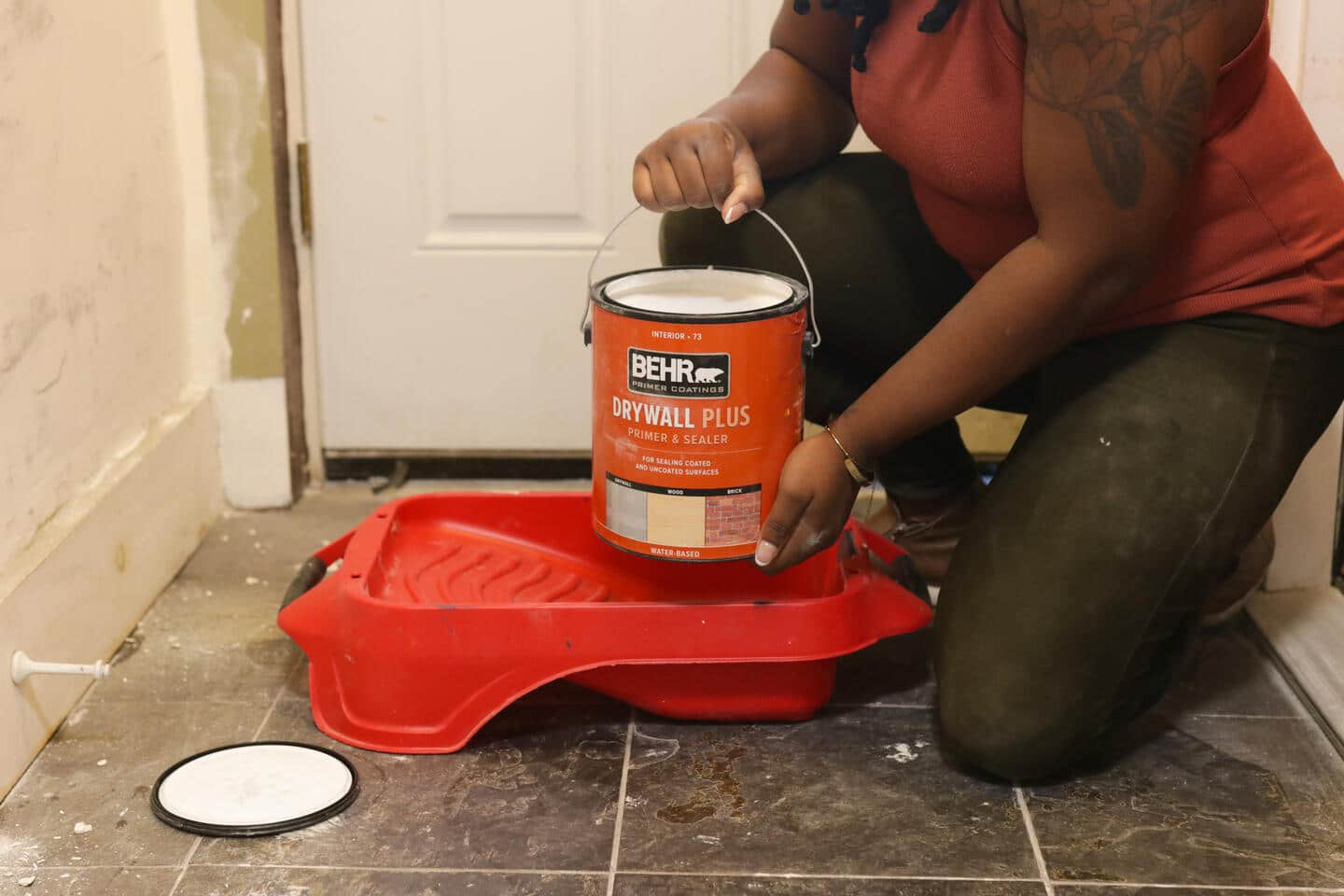 Once the joint compound had time to dry, I sanded the wall smooth then painted all of the walls with drywall paint - this will prevent any paint on top from peeling off and showing the joint compound layer. Once that was dry, I made an accent wall and looked into paint colors for this high-traffic area, specifically formulated to withstand kids, pets and susceptible to more wear and tear than other areas in the home.
6
Choosing the Correct Paint and Finish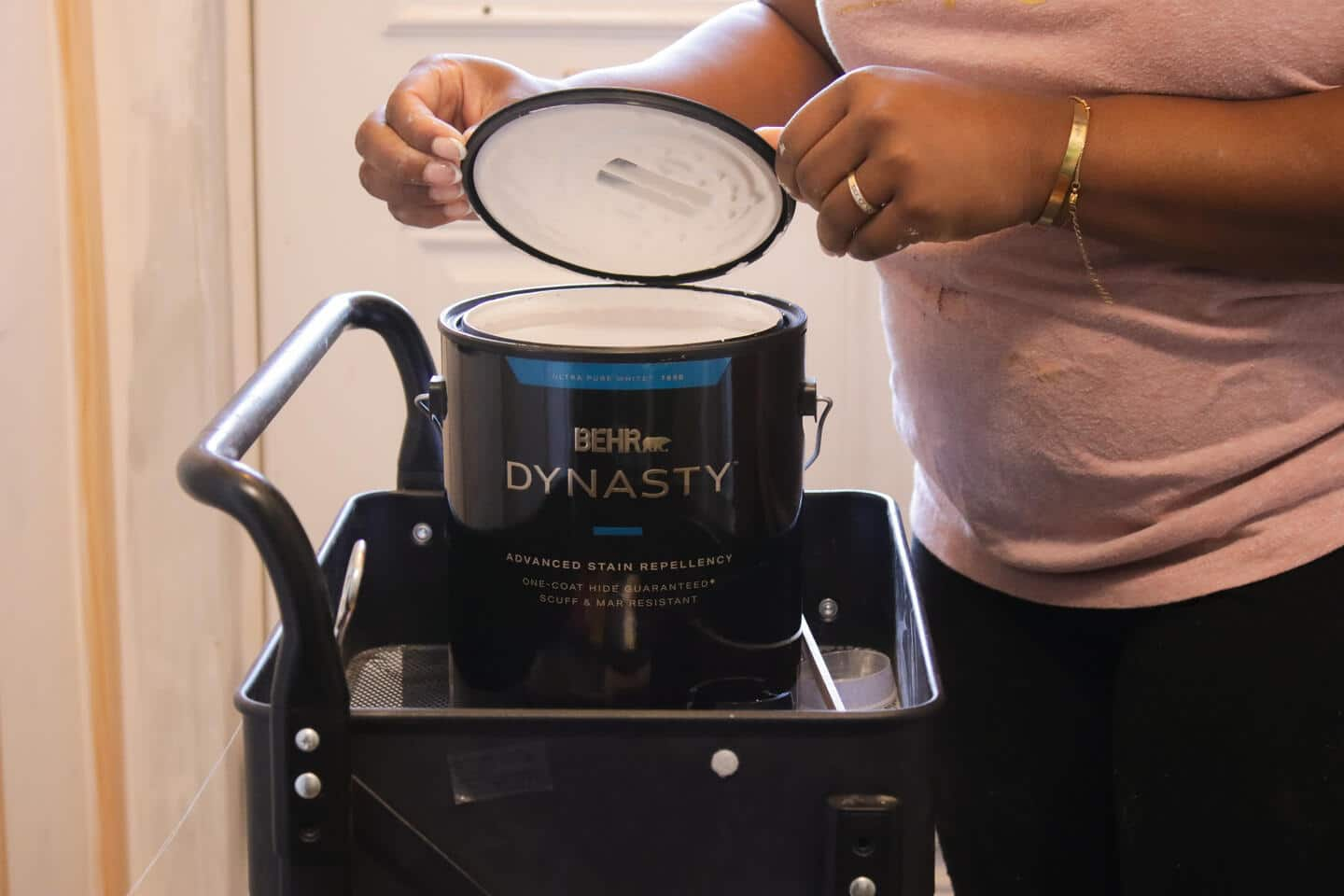 When choosing a paint for your project, you have to ask yourself a few questions before you begin:
● What kind of coverage are you looking for? A paint that has one coat coverage or two or more?
● What color are you painting - are you painting a light paint over the primer or a darker color?
● What type of durability do you need? If you need the paint to withstand frequent cleanings/scrubbings, that will factor into the type of paint you need to purchase including the finish.
Behr makes highly rated paints with value at every price point, so everyone can transform their space into the look they want with an array of colors to choose from, including custom color match options.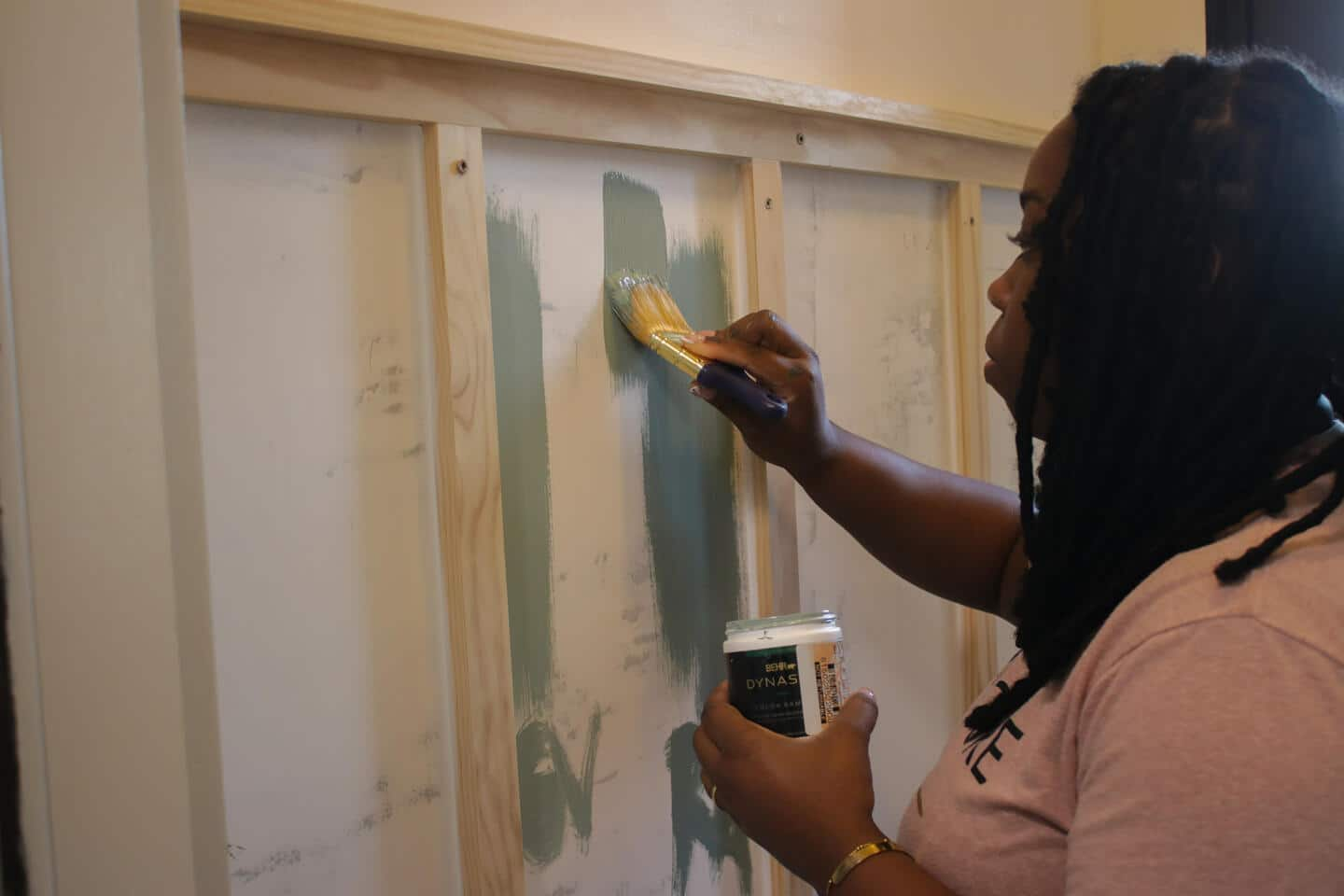 There are several options to choose from to help determine the right formulation for the job:
BEHR PREMIUM PLUS®
Key Features:
● Affordable price point
● Excellent hide and coverage
● Stain and scrub resistant
● Certified for low chemical emissions
● Low odor
BEHR MARQUEE®
Key Features:
● Median price point
● Exceptional hide and advanced stain-blocking
● One-coat color guarantee when using paint colors formulated for Marquee or Dynasty
● Advanced paint & primer formula
● Superior durability
BEHR DYNASTY®
Key Features:
● Helps to keep stains at bay, minimizing penetration
● Advanced durability that helps guard your painted surface from everyday wear
● Painted surfaces are tack-free and won't stick together within four hours
● Guaranteed one-coat coverage in over 1,000 colors formulated for Marquee or Dynasty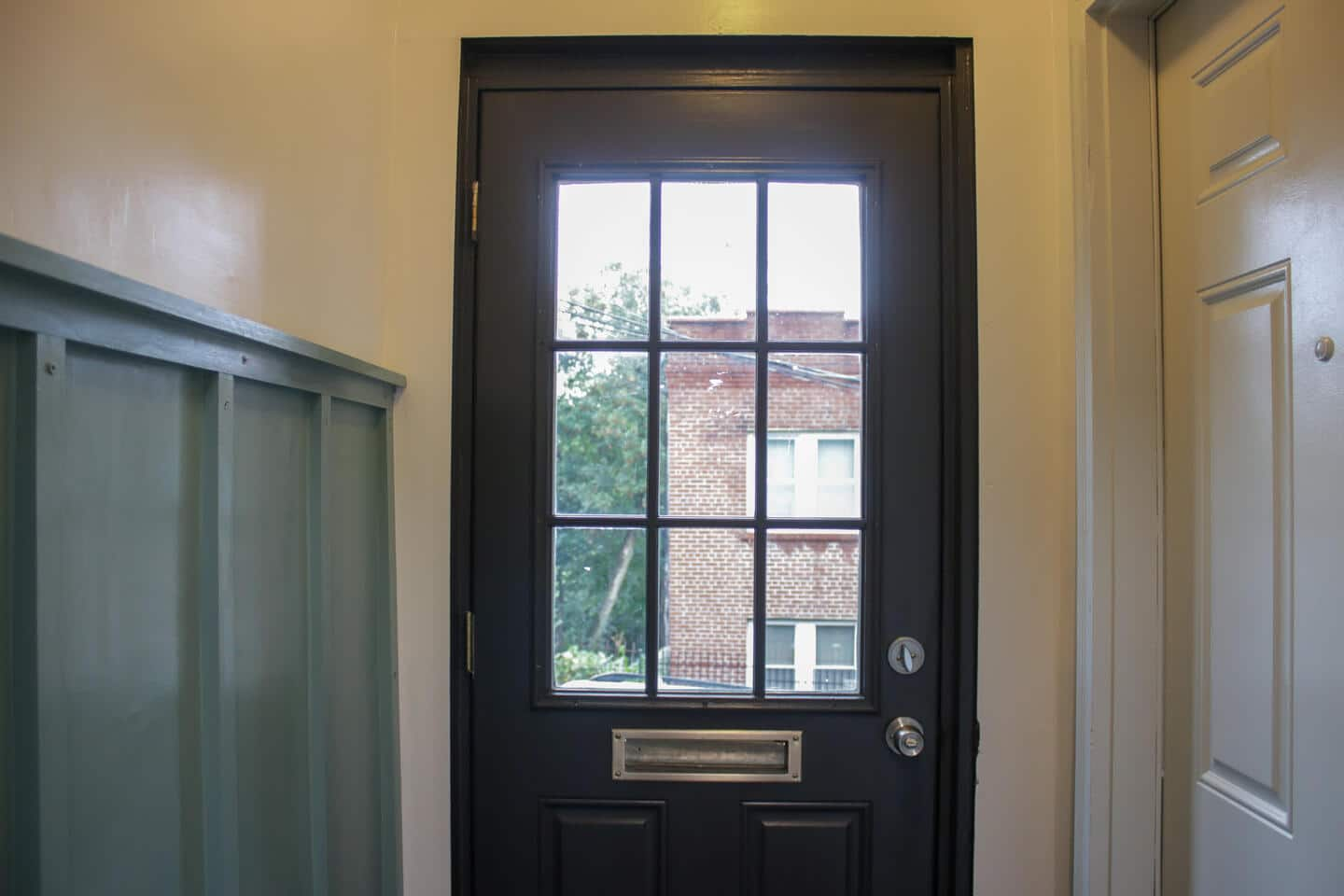 The Behr Dynasty paint is truly a one-coat coverage paint that dries to a hard, glossy finish that's so easy to clean! I personally have never used a paint that left me speechless. As the paint was gliding on the walls, it instantly covered the dark paint peeking through the skim coat. I was floored!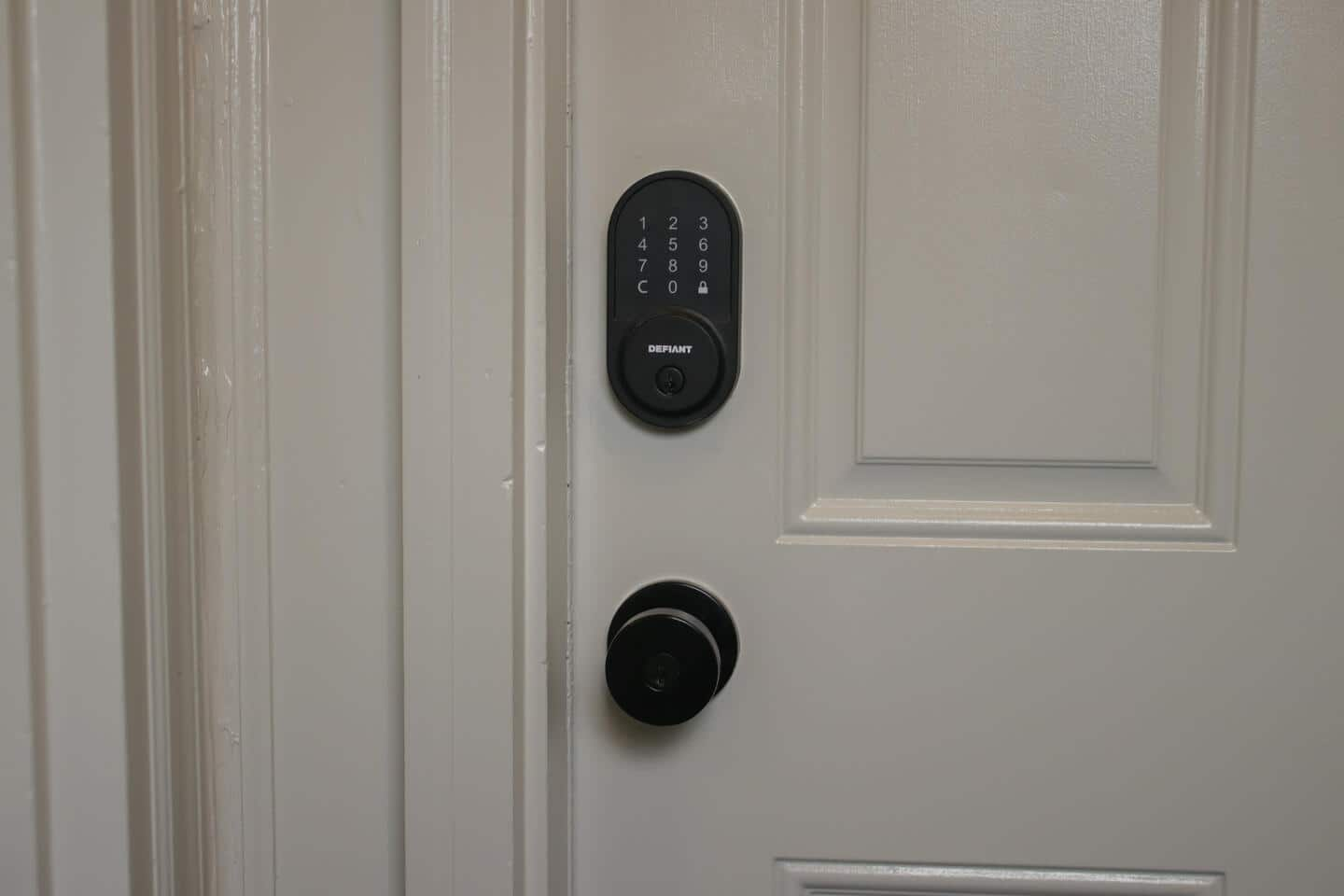 For this space, I opted to use semigloss for the doors, trim and accent wall and satin for the rest of the walls (these semi-gloss and satin finishes are also easy to clean). The Dynasty paint went on buttery smooth and the coverage was immaculate. I actually purchased a few sample paints for the accent wall and it actually was able to cover the walls without having to purchase a pint. A little truly went a long way with this formula.
This post was created in partnership with The Home Depot. The author may have received compensation for this article and associated images or video, potentially in the form of products and/or services. All expressed opinions and experiences are the author's own words.