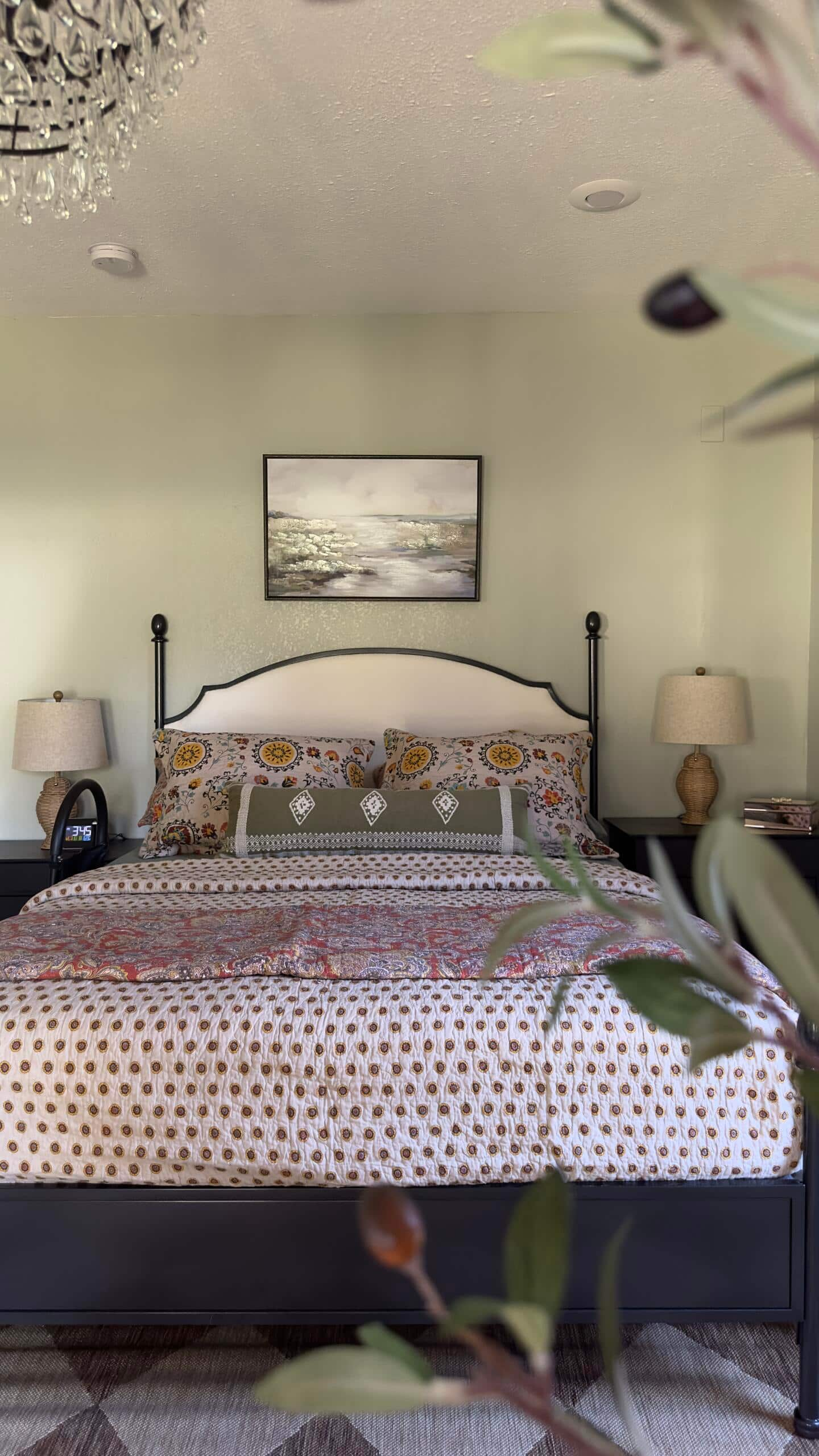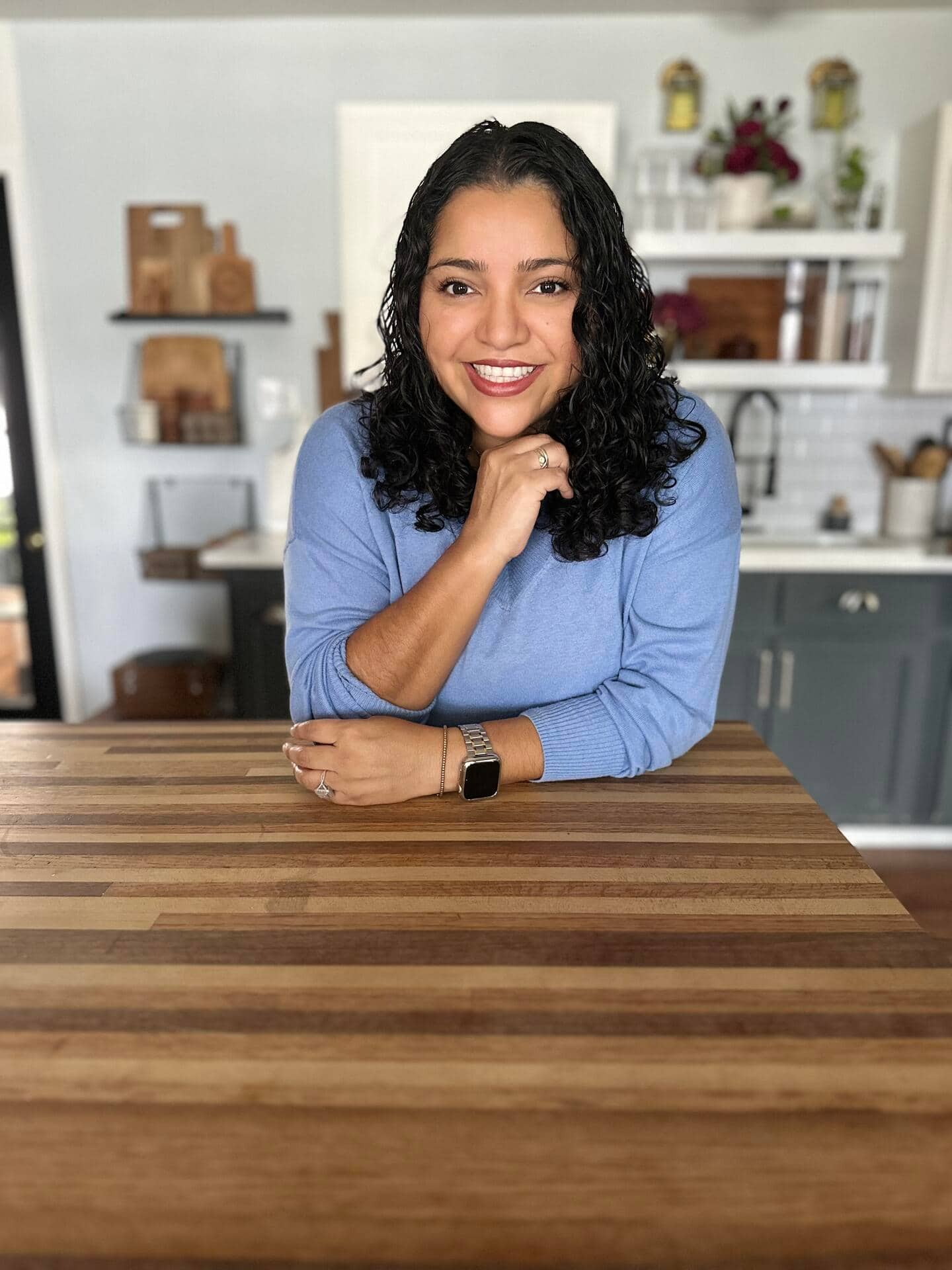 A Note From The Home Depot
Transform your space to create a staycation bliss! Follow along as Magdalena of Experimenting With Decor shows how she created the ultimate staycation bedroom.
1
Unlock the Ultimate Staycation Bliss: Transform Your Bedroom by Experimenting With Décor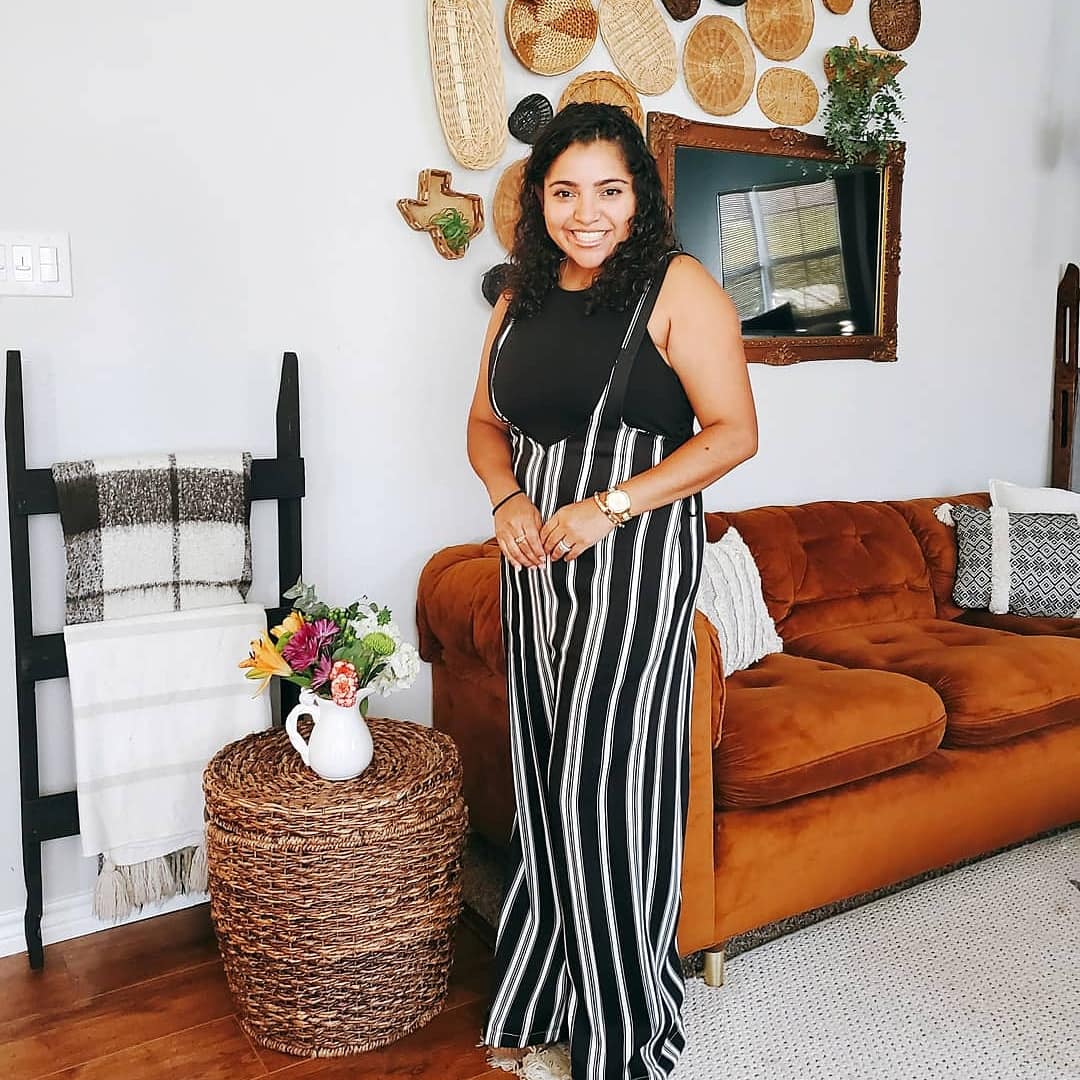 Hey there, staycation enthusiasts! If you're on the hunt for a staycation bedroom makeover that's as Instagram-worthy as it is rejuvenating, you've landed in the right place. Say goodbye to the mundane and hello to the extraordinary! We've got the keys to unlock the perfect staycation experience right in the comfort of your own home.
Let's talk about the staycation trend. Staycations are all about turning your home into a haven of relaxation and excitement, without the hassle of travel. Think hotel vibes but in your own home. So, get ready to turn your bedroom into the ultimate staycation destination with a dash of "The Home Depot" magic!
3
The Key to Your Staycation Kingdom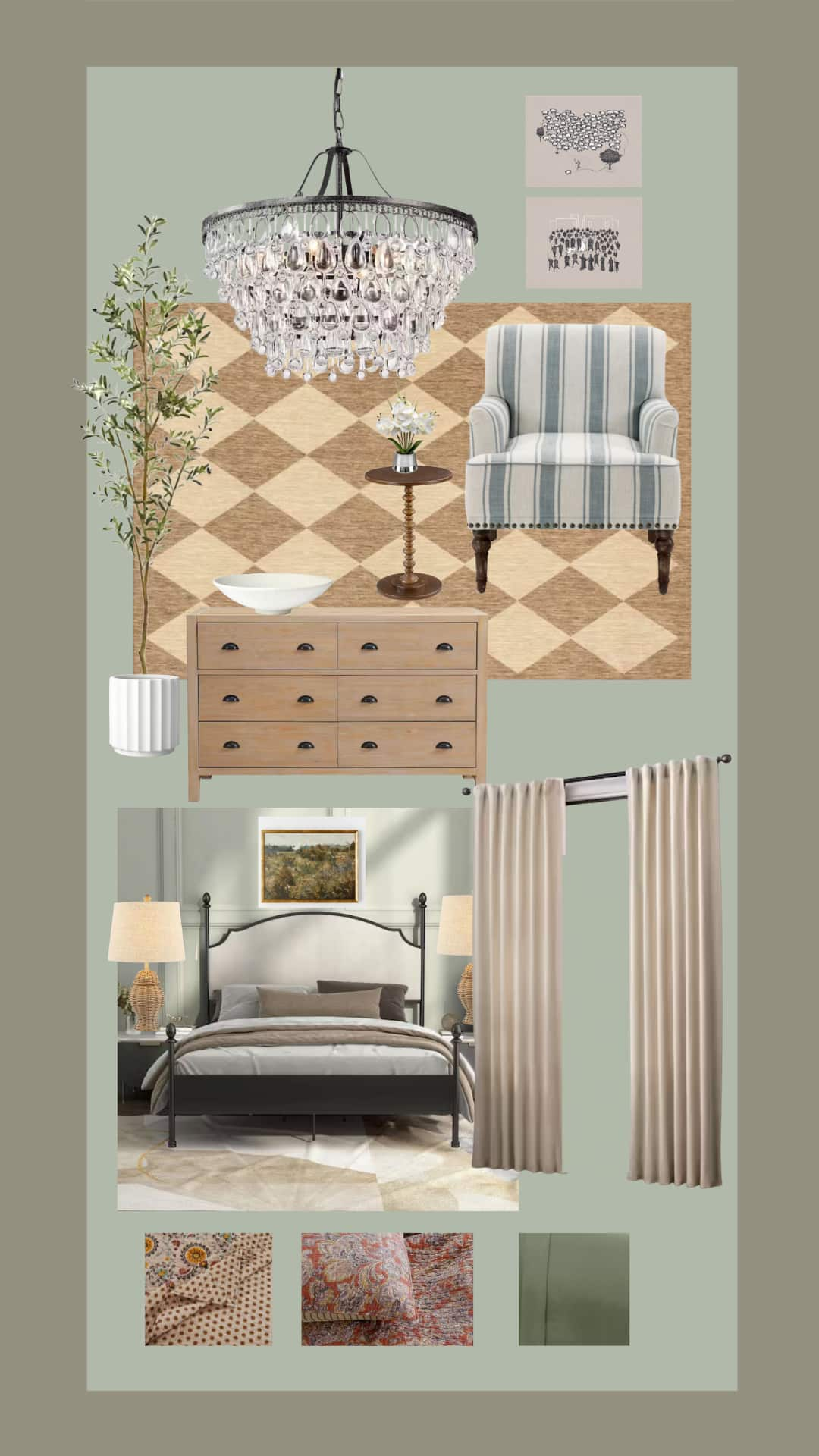 This staycation bedroom is going to my in-laws as a surprise. Here's what I did to get this room together for them, as well as some fantastic ideas to get your creative juices flowing for your own staycation bedroom.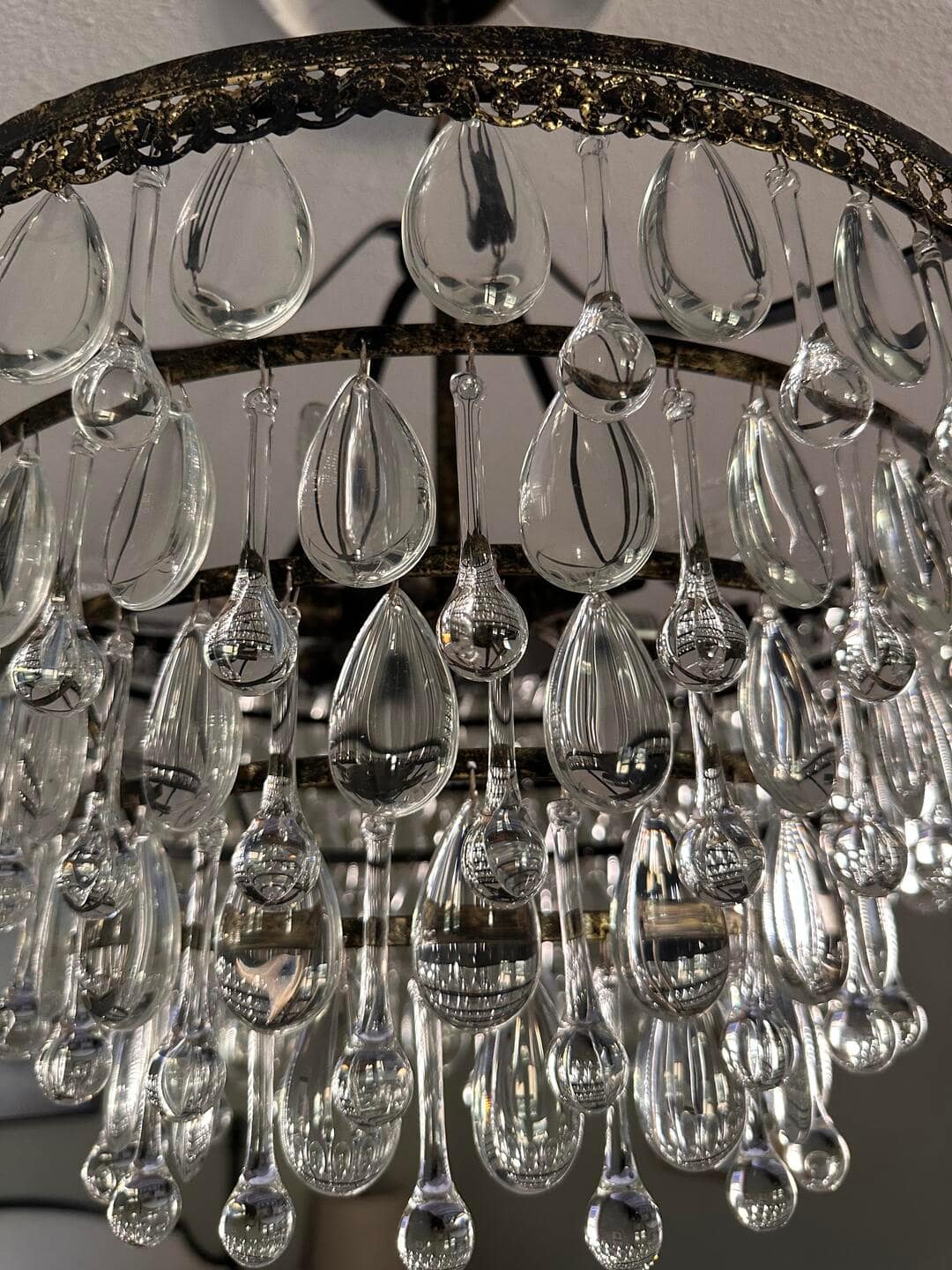 Let's start with the heart of any staycation experience — the ambiance. Upgrade your bedroom's lighting with a warm, soothing gorgeous chandelier and lamps. This beautiful Edvivi Clarus chandelier not only sets the mood but adds a touch of elegance.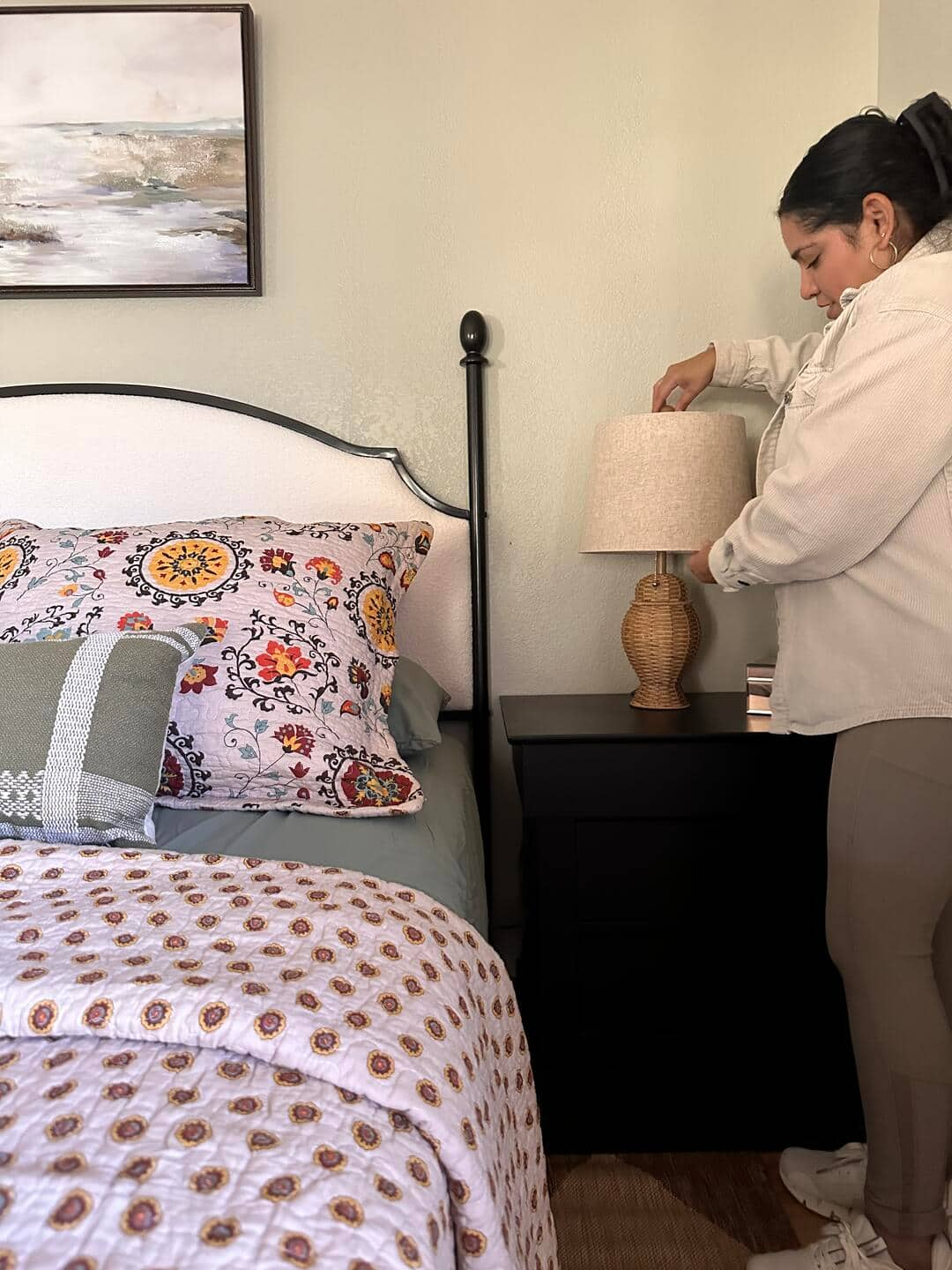 Every room needs ambient lighting and these Jonathan Y LED table lamps will do the trick.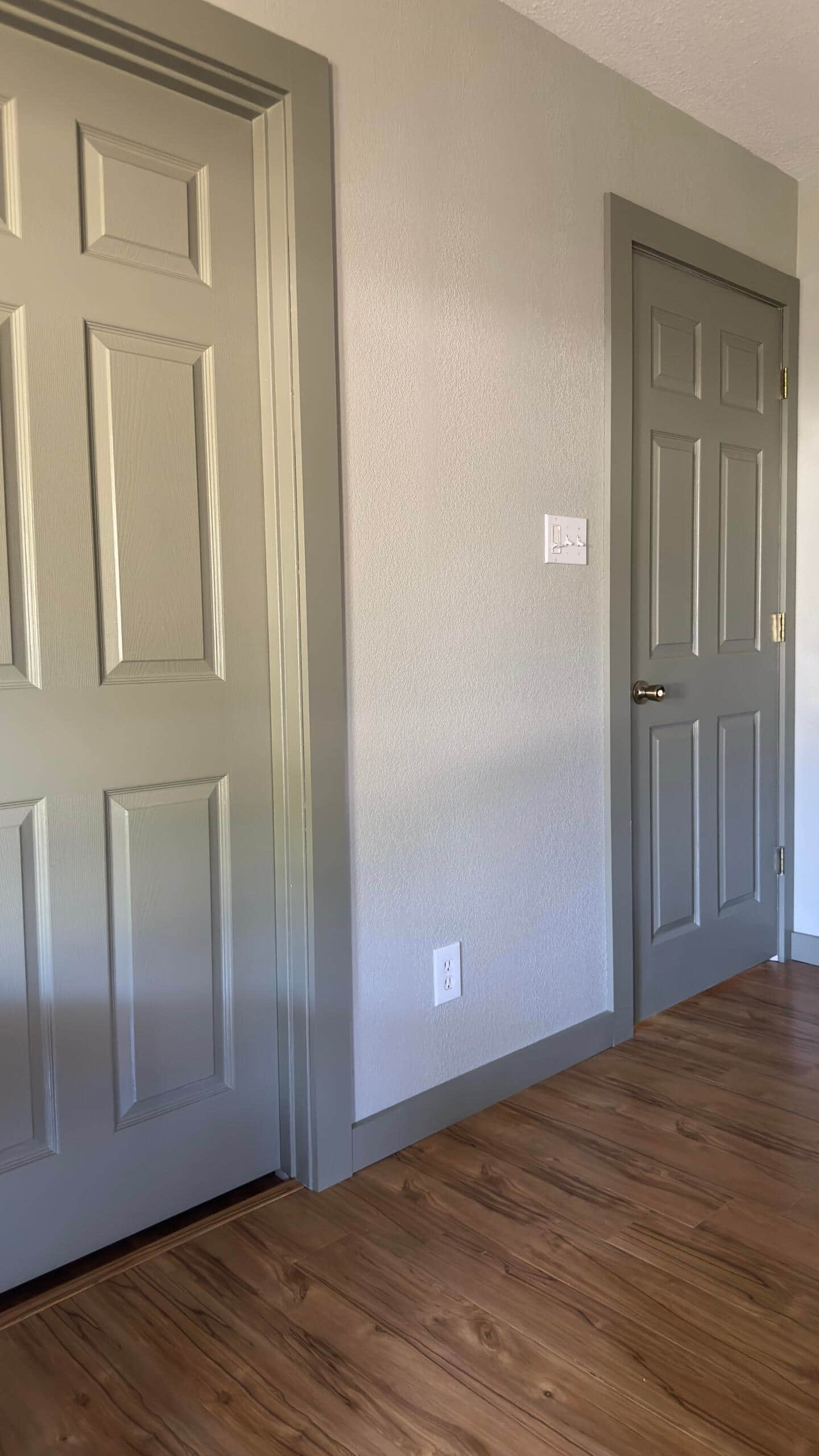 Infuse life into your bedroom with vibrant, refreshing colors. We started off by giving this room a fresh coat of paint with the wall color Biking Trail by Behr and painted the trim with the color Muted Sage by Behr.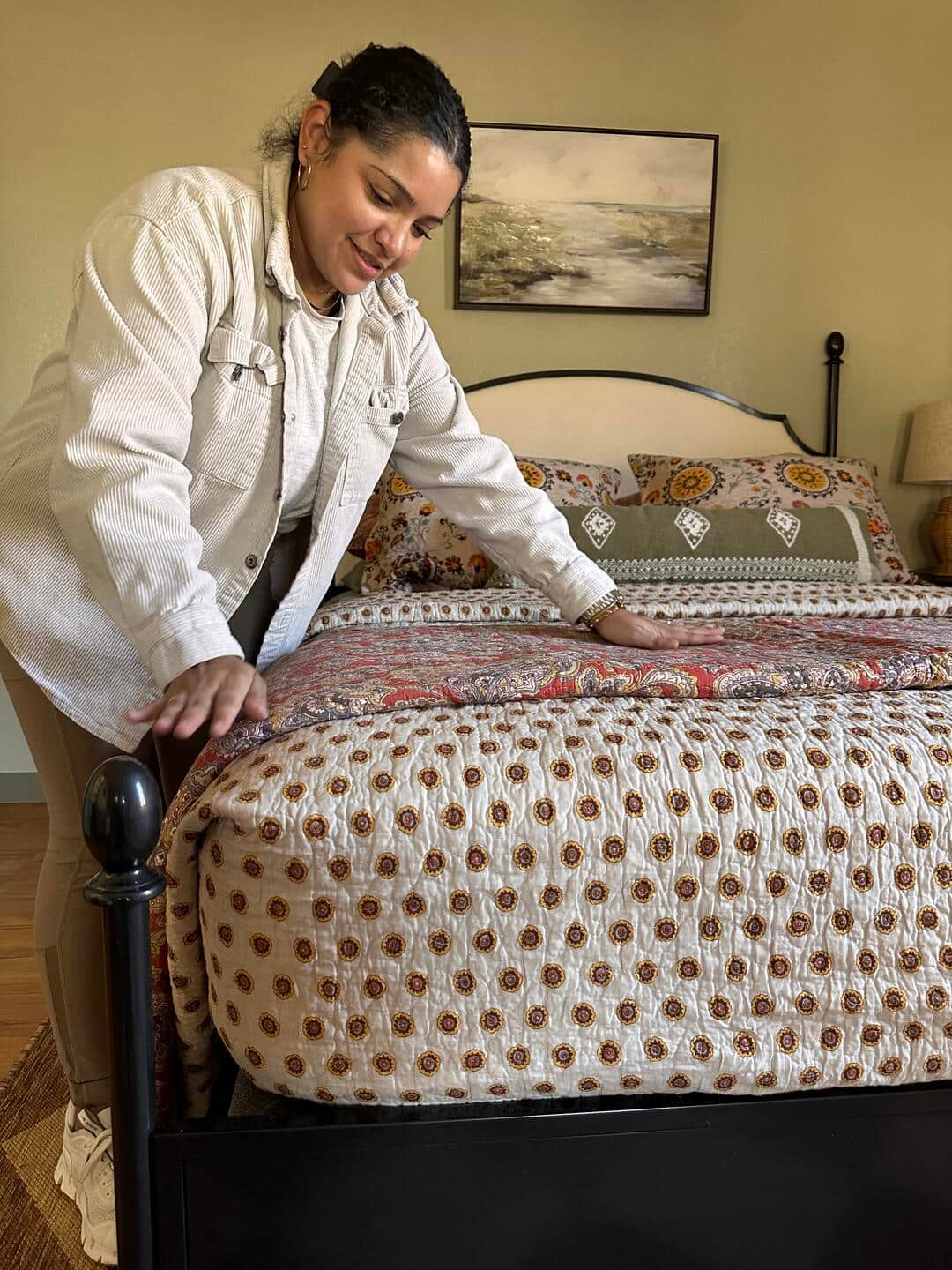 Then we added colors and patterns with these beautiful and unique bedding sets. Giving the attention to the bedding is designed to make your staycation extra special. I used a lovely green six-piece sheet set as a base for the two different quilts used to bring in the extra touch of luxury. The Home Depot has so many options of bedding to choose from. Explore the possibilities and transform your bed into a work of art.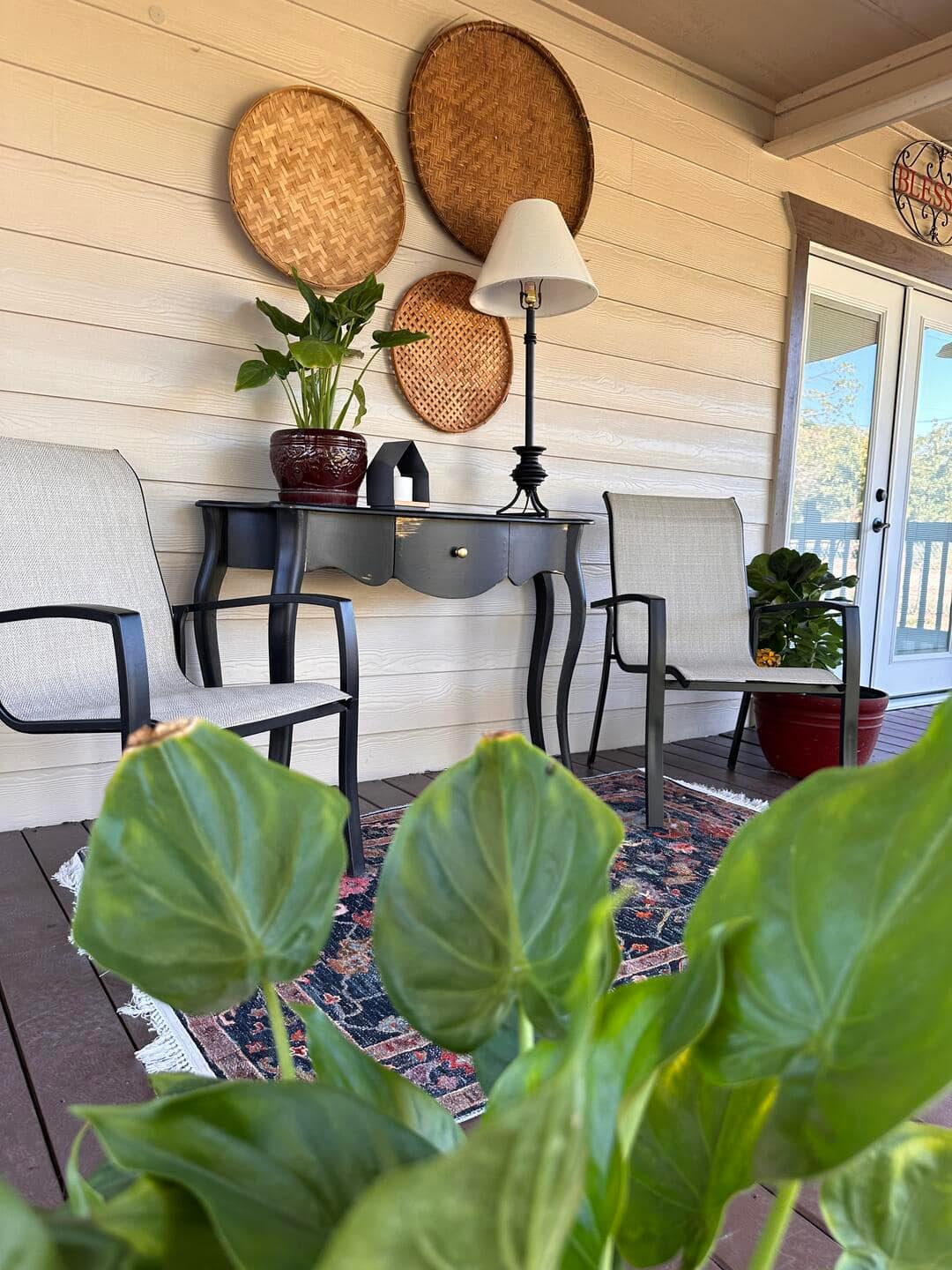 Make your outdoor space come alive by adding some patio doors so you can access the outdoors. Bring in some comfortable furniture, plants and decor to bring life to your outdoor retreat.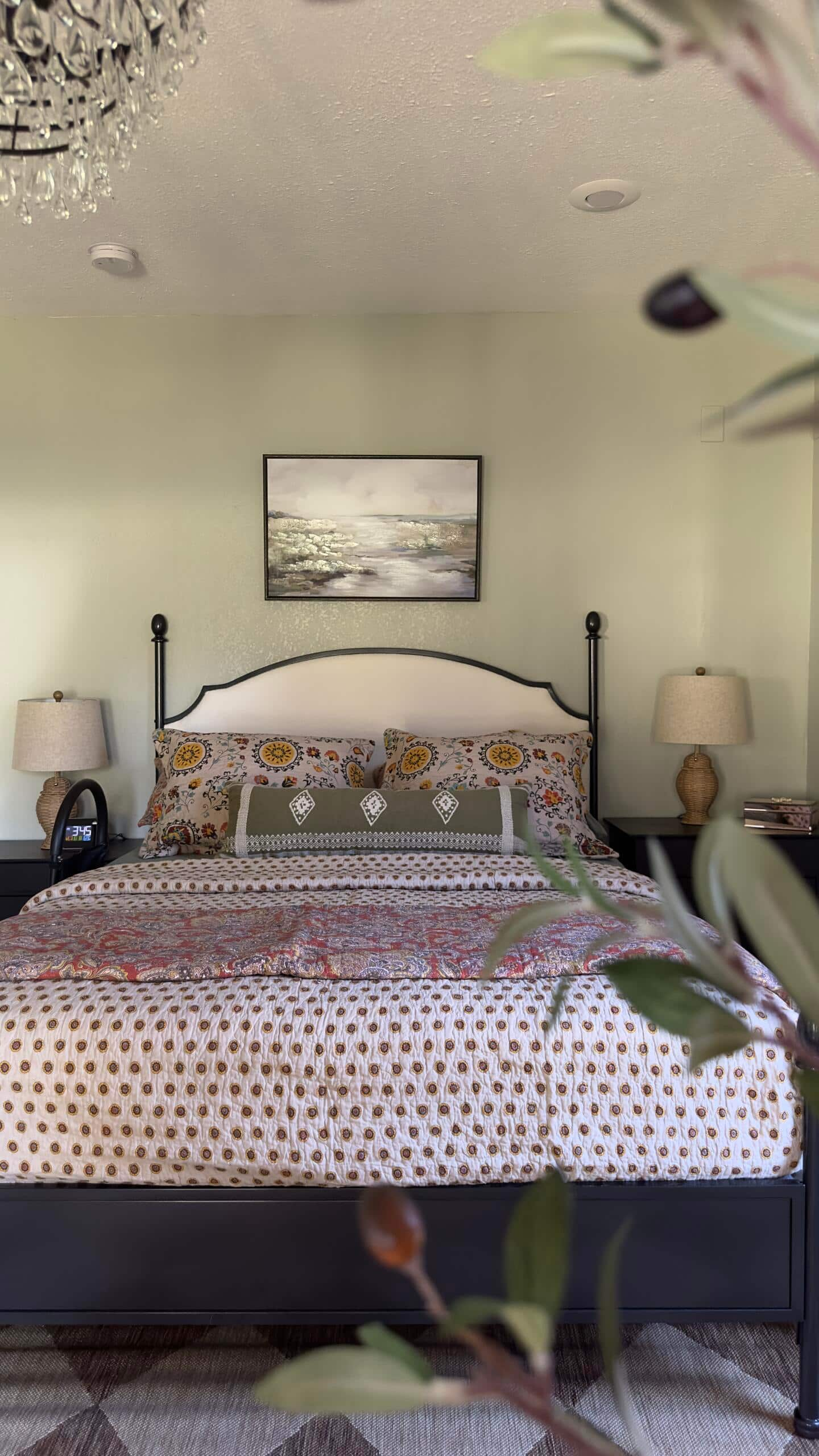 Incorporate these staycation bedroom makeover ideas by experimenting with decor's flair and you'll create an oasis in your home. Your staycation will not only be relaxing but also a visual delight.
So, what are you waiting for? It's time to make your bedroom the staycation destination of your dreams. Get started today and head to The Home Depot and unlock a world of style, comfort and Instagram-worthy aesthetics. Your staycation bliss begins now!
This post was created in partnership with The Home Depot. The author may have received compensation for this article and associated images or video, potentially in the form of products and/or services. All expressed opinions and experiences are the author's own words.