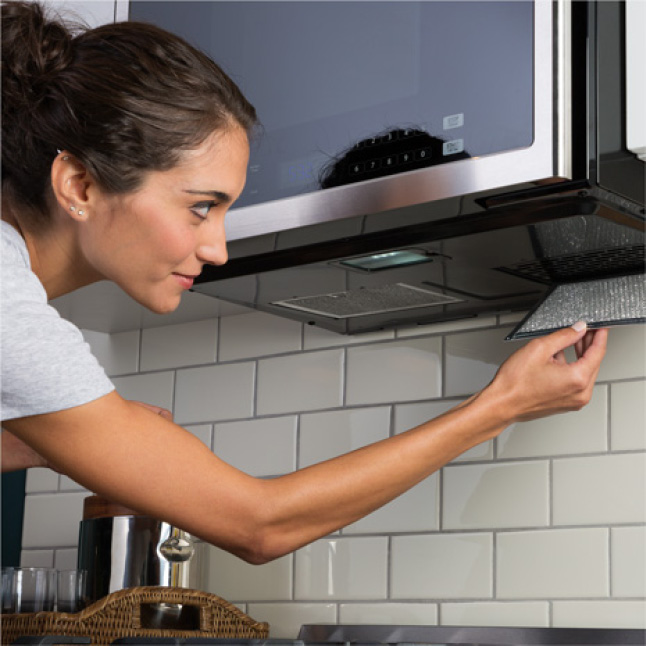 Charcoal Filter
Enjoy cooking and cleaner air with a charcoal filter that removes fumes and odors released from foods during cooking.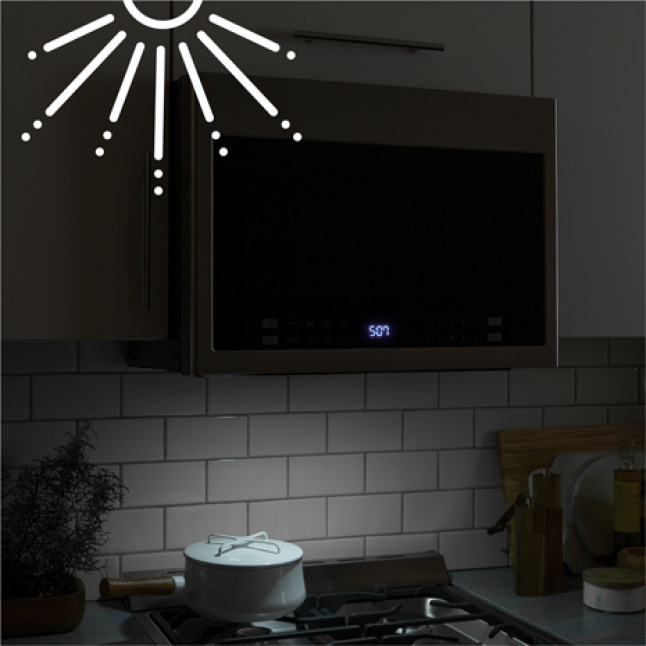 LED Interior And Surface Lighting
See your cooking skills in action with interior and cooktop LED lighting that distributes bright, clear light across cooking surfaces.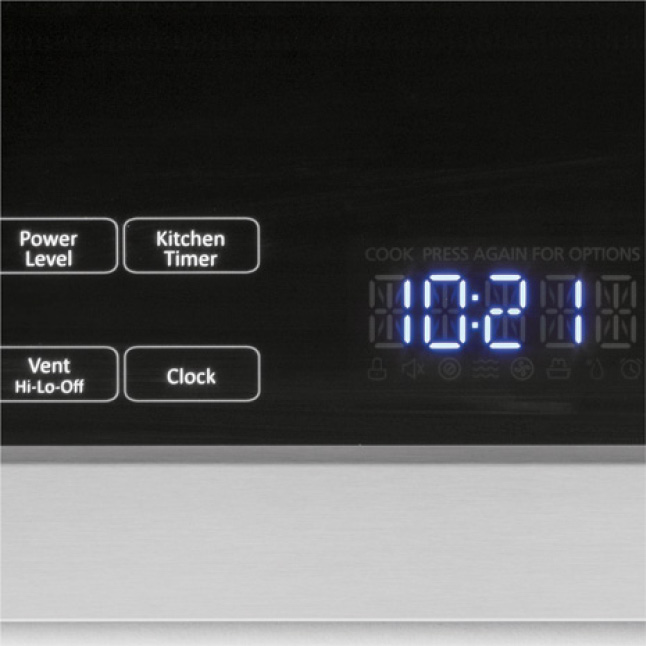 Electronic Controls With LED
Crisp, clear LED display controls make usability and legibility easier, so meal times are easier, too.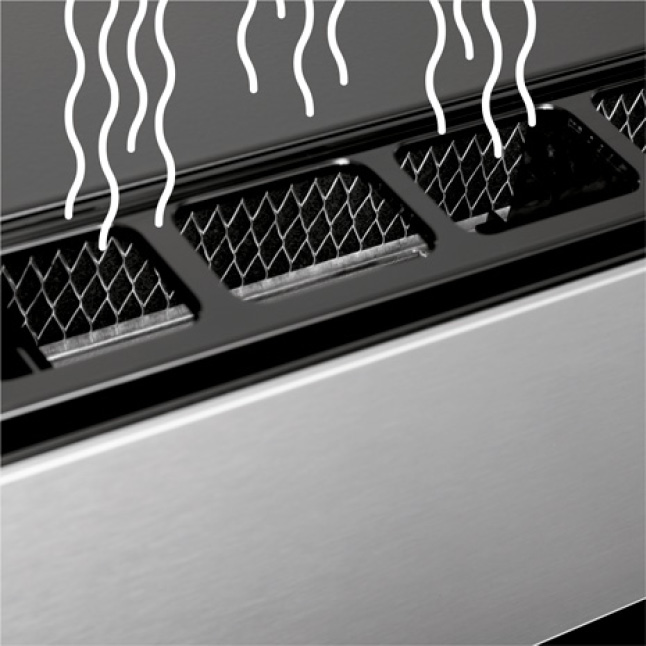 Recirculating And Venting Options
Takes care of cooking smells and has installation flexibility ideal for any kitchen, charcoal filter included.