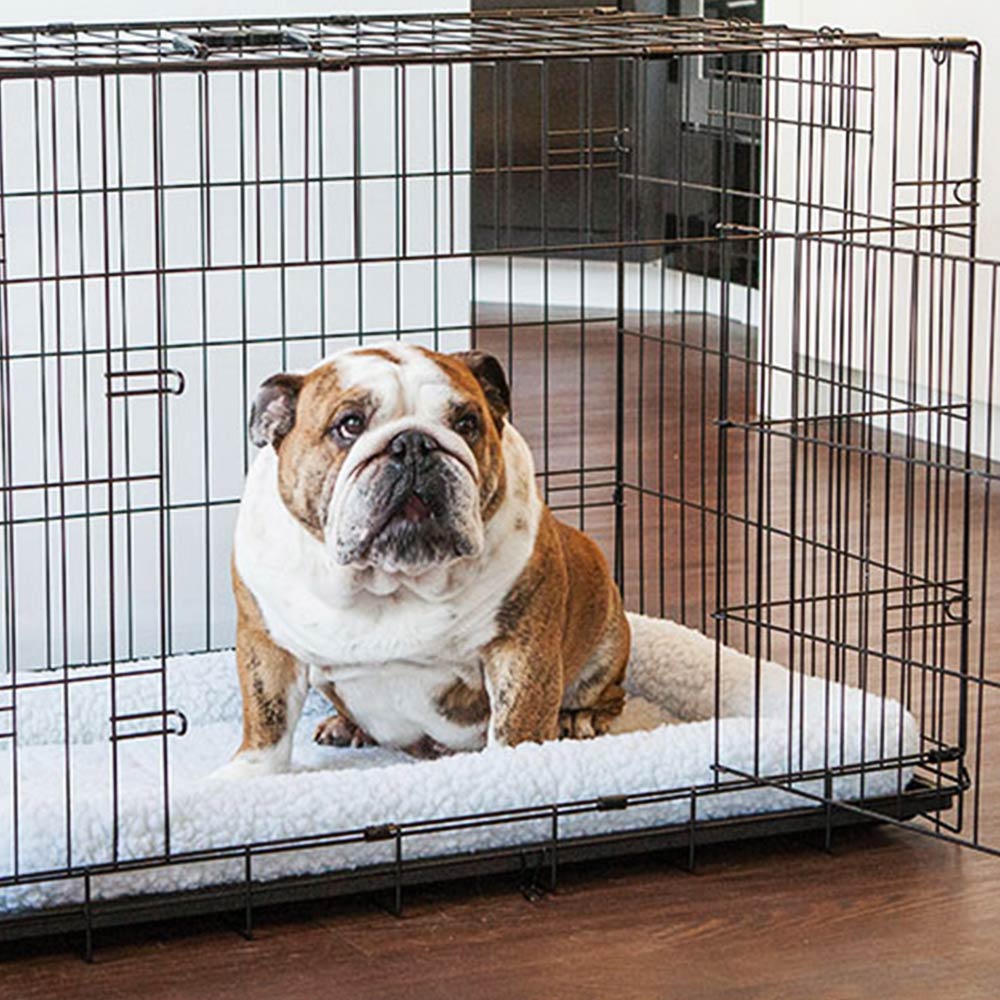 There are three primary types of pet containment and training systems: indoor pet control, outdoor pet control, and pet training and back control accessories. 
This guide explains the devices that relate to each, and the functions and benefits the systems.
Indoor Pet Systems
Indoor pet accessories include gates, crates, carriers and wireless barriers.
Gates are fixed or expandable barriers that can be placed at the entrance to rooms, hallways or stairs to confine pets to a specific area. They are portable and easy to install.
Crates offer worry-free transportation and containment options. Lightweight and portable, they can serve as an indoor training tool for your pet.
A pet carrier provides an easy, convenient and safe way to travel with your pet. Varieties include, totes, backpacks, pouches, slings and bike baskets. If you travel by air, a plastic or soft-sided crate is required by law.
Indoor wireless barriers work similar to a wireless radio fence. Place the radio receiver collar on your pet and then position the wireless transmitter in the center of the area that is off-limits to enforce the boundary for your pet. The radius can be adjusted from 2 to 20 feet.
Outdoor Pet Systems
Battery improvements have come a long way over the past few years, offering quick charges and longer run times
In-ground radio fences are a cost-efficient alternative to traditional fencing. These buried-wire fences help train pets to stay within a set boundary. When the pet approaches the boundary, it sets off a startling, audible toned "correction" that changes to an unpleasant but harmless electrical stimulus.
Wireless radio fences cover less area than in-ground systems, but work in the same manner up to a radius of 90 feet.
A kennel is a sturdy wire crate that offers safety and freedom for your pet when you can't provide constant supervision. A variety of sizes and styles are available. 
Pet doors are a pass-through portal installed in a standard or sliding door or wall. They can lead outdoors or to a deck or patio area.
To give your pet exercise, dog trolleys keep your pet safely restrained with a rope and pulley that allows your pet to move back and forth.
Pet Training and Dog Barking Controls
These systems include electronic dog collars, spray trainers, barking control collars and ultrasonic bark control devices.
Electronic dog training collars work in conjunction with a handheld remote transmitter that sends a signal to the skin, which corrects the dog with an unpleasant but harmless electrical stimulus.
.Remote spray trainers send a lemon-scented spray toward the dog's snout to stop or correct barking or bad behavior.
Sound-correction collars are standalone devices that interrupt a dog's barking by emitting either a loud, high-pitched pulsating tone audible to humans but much more irritating to dogs, or a high-frequency tone that only dogs can hear.
Ultrasonic bark control devices are designed for placement in your yard or home so that when the dog in the target area barks, the device sends out an irritating but harmless signal that continues until the barking stops.
Explore More on homedepot.com