Buying Guide
Grilling Tools Buying Guide
Nothing beats a warm spring day or sunny summer afternoon spent over the barbecue. Once you've chosen the perfect grill for your backyard setup, you'll need the right tools. Use this guide to learn more about the best grilling tools for your unique needs and the best grill accessories for any barbecue.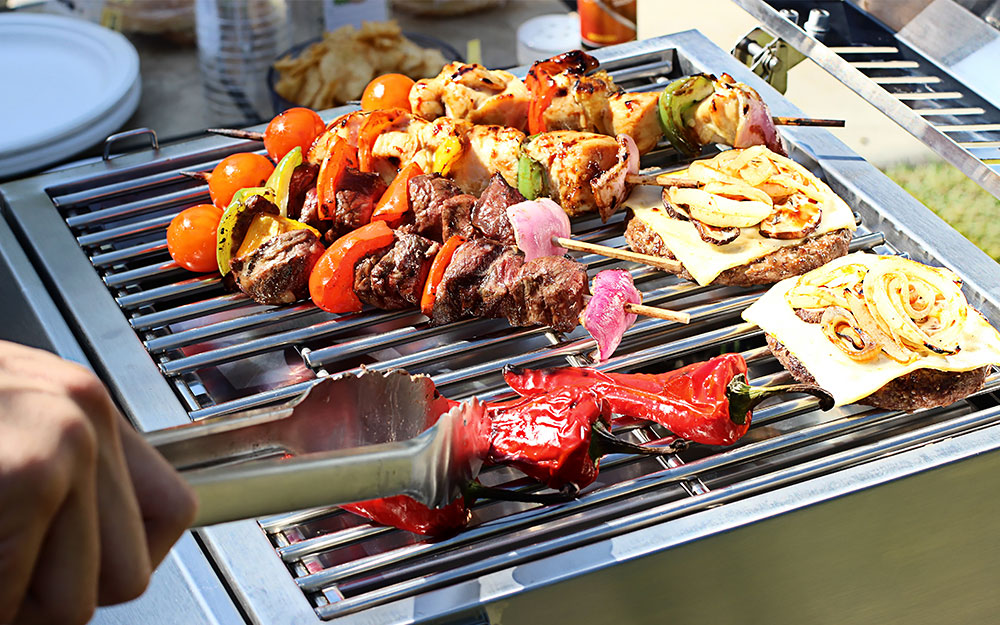 Whether you're just getting started or it's time to upgrade to the best grilling tools on the market, begin with the basics. With a few high-quality pieces, you can tackle grilling tasks with ease. Here are a few items many grillers consider to be some of the best BBQ tools:
Heavy-duty tongs: From flipping meats to turning veggies, a set of heat-resistant, long-handled tongs is a must. This is one of the best grilling utensils for any budding chef to start with. Look for models with a comfortable grip or keep it simple with easy-to-clean stainless steel styles.
Grilling spatula: Flip burgers and lift perfectly grilled sides off your grill grates with a long-handled grilling spatula. A heavy, stainless steel grilling spatula is a great option no matter what you like to cook. For the best grilling spatula, look for a model with a long reach and a heat-resistant handle.
Basting brush: Slather on your favorite barbecue sauce or give veggies a quick coating of olive oil before they hit the heat with a basting brush. These are great for prep-work and adding last-minute seasoning while your food is on the grill.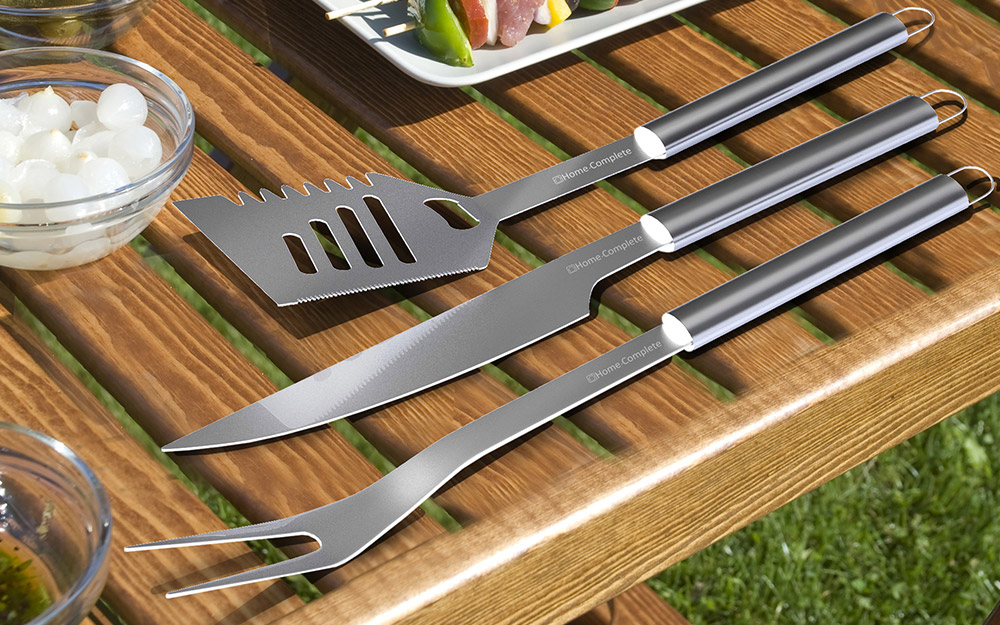 Individual grill tools are a great buy if you only need one or two items. If you're outfitting your outdoor cooking area for the first time, or you want to step up to top-tier tools, a grilling set can be beneficial. Look for these essential items when shopping for the best grilling tool sets:
Grill grate brush: It's important to start with a clean work surface. Add a good grill brush to your setup and you can make delicious food every time you fire up your grill. This is one of the best grilling tools for any newcomer to start with.
Long fork: Spear steaks and flip thin meats with ease using a long fork with a heavy handle.
Carrying case: You've got the best grilling utensils you can buy, now you need a place to store them. Look for a grilling tool set that comes with a carrying case so you can keep supplies inside your grill storage area, in the kitchen or close at hand in the garage. Grill tool sets with carrying cases are also ideal for camping and tailgating.
These are just a few of the most common items you'll find in the best grilling sets. Larger sets may include extras like a basting brush or instant-read thermometer to get you started.
Additional Grill Accessories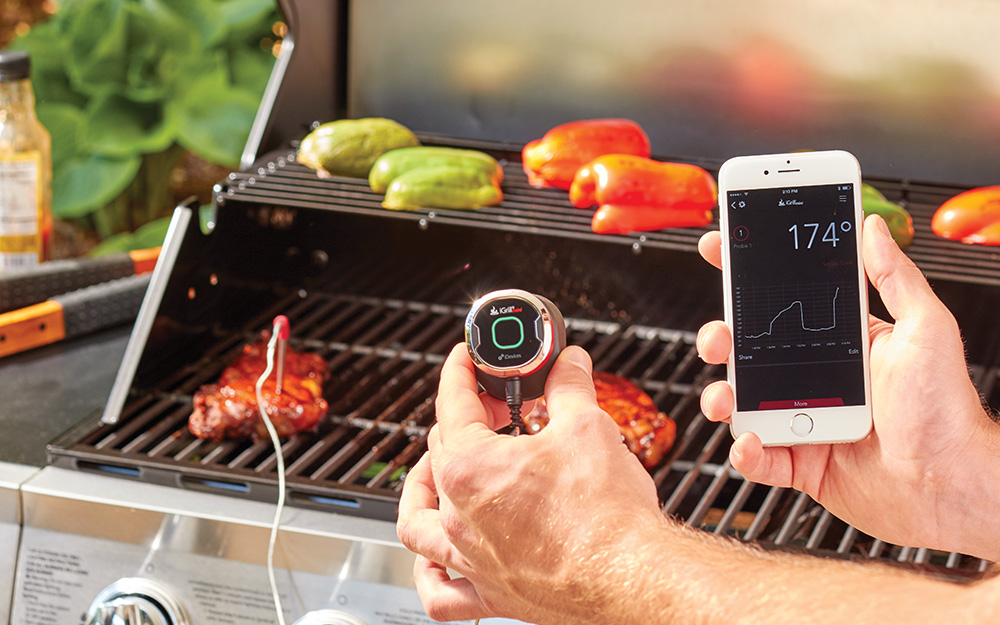 Once you've got the basics covered, it's time to add some grill accessories to your setup. Here are a few options:
Chimney starter: If you prefer to do your cooking over burning charcoal embers, grab a chimney starter. These help you get the charcoal to the right temperature quickly and easily.
Grill baskets and pans: These are one of the best grill accessories for cooking foods like sliced onions and peppers. Grill baskets and pans keep your food from falling through the grates. Look for a variety of different sizes to fit your grill and cooking style.
Grill mats: Keep delicate foods from sticking or overcooking with durable, easy-to-clean grill mats. Grill mats are particularly useful for cooking foods like fish, shrimp and vegetables.
Wireless meat thermometers: Wireless meat thermometers make it easy to check the internal temperature of your food as it cooks. They're perfect for getting steaks, chicken and pork to a safe temperature without overcooking. An instant-read thermometer can also help you check internal temperatures more accurately.
Whether you're looking for individual items like grill covers or the best grilling sets money can buy, The Home Depot has everything you need for your next backyard feast. Along with the basics, you can also find a selection of advanced grilling tools like smoker boxes if you're ready to take your outdoor cooking game to the next level. Get grilling and start perfecting your backyard barbecue recipes today.