The right tools make a difference when it comes to grilling. Whether you're new to cooking on a barbecue or a self-proclaimed grill master, the best grill accessories make outdoor cooking easier. Check out the grilling tools that can help you cook with confidence. Read this guide to learn more about the basics like tongs and spatulas and find out how to choose essentials like meat thermometers and grill mats. 
Grill Tongs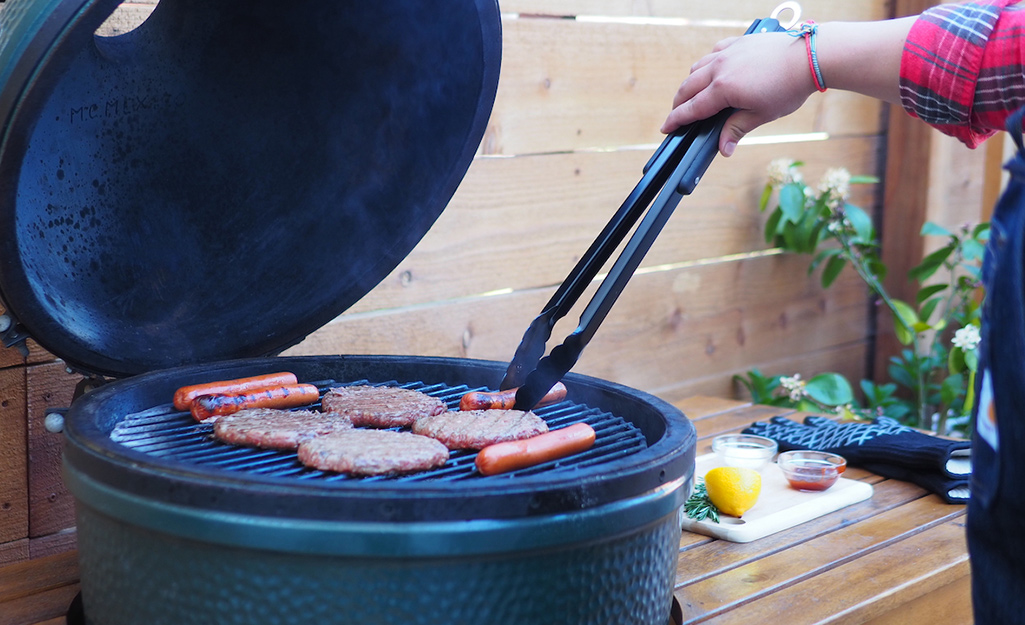 Heavy-duty grill tongs are one of the best grill accessories. These useful tools are easy to use and won't puncture food as it cooks, unlike a fork. This allows flavor to remain in meats, vegetables and more. A set of heat-resistant, long-handled tongs are a must for tasks like flipping meats and turning veggies. Look for tongs with a comfortable grip or keep it simple with easy-to-clean stainless-steel styles. 
Grill Spatula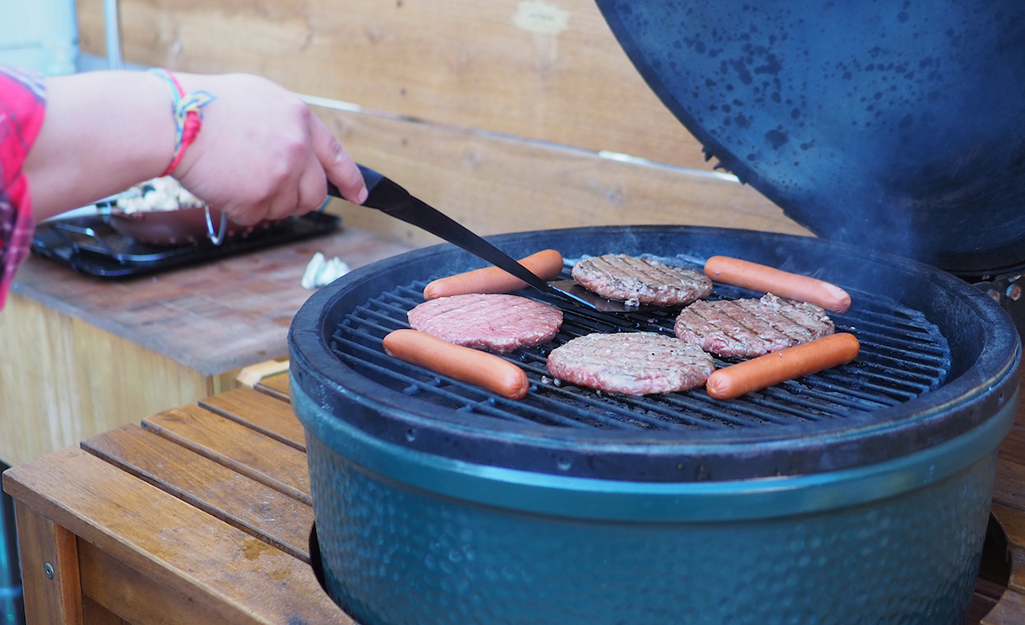 A long-handled grill spatula is essential for flipping burgers and lifting perfectly grilled sides off your grill grates. Choose a heavy, stainless-steel spatula for the best results no matter what you like to cook. For the best grilling spatula, look for a model with a long reach and a heat-resistant handle. 
Grill Brush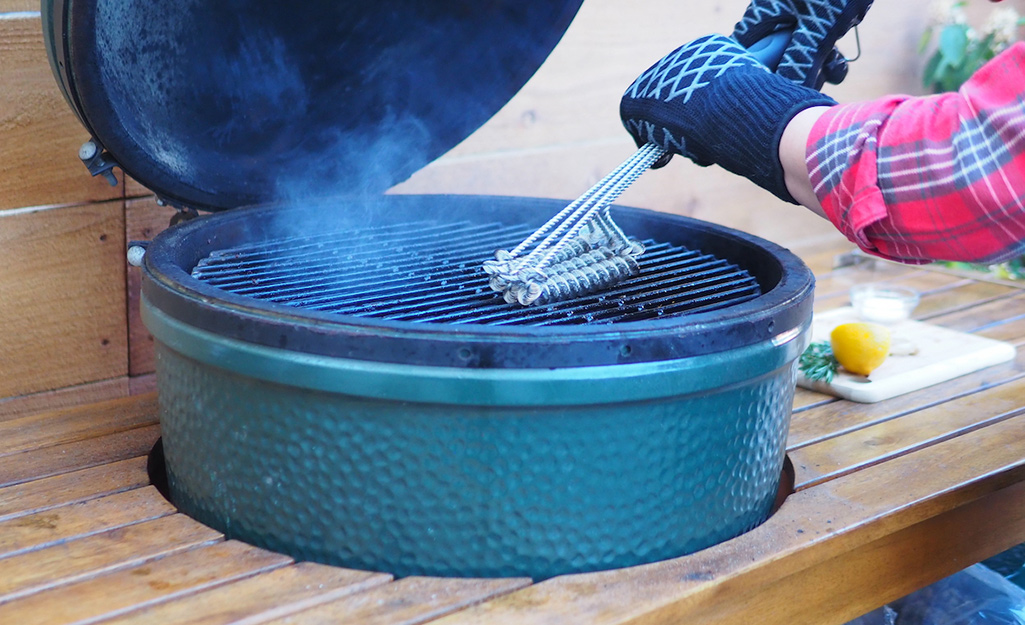 Grill cleaning tools are your best friend. They remove bits of burnt food and greasy debris from the grates that can affect food taste and quality. Add a good grill brush to your setup and you can make delicious food every time you fire up your grill. Look for a grill brush with a long handle and stiff wire bristles.  
Chimney Starter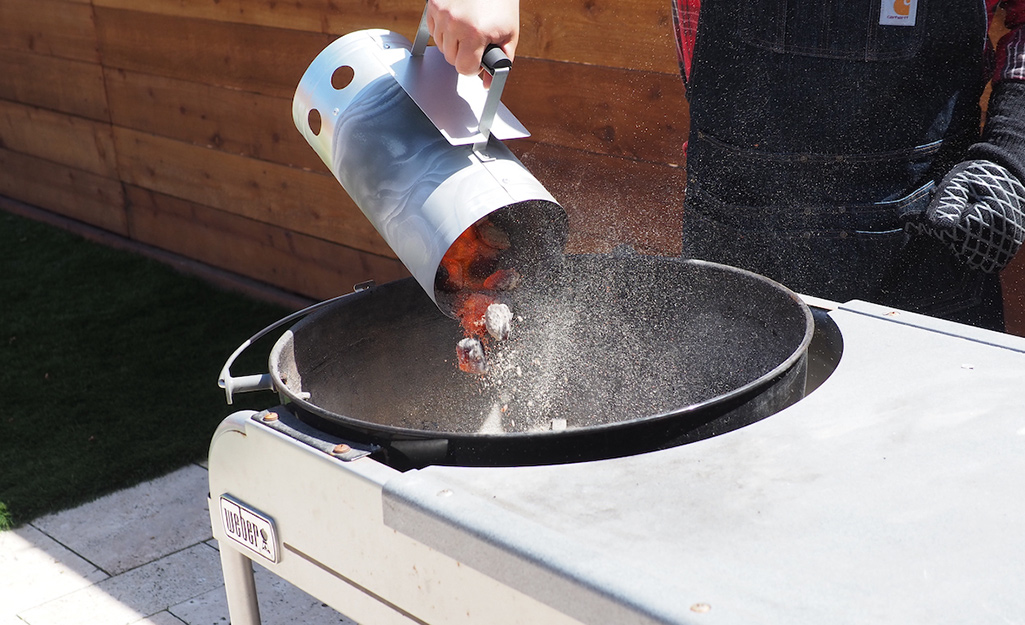 If you're using a charcoal grill to cook, a chimney starter is the easiest way to light coals. Many people like using the starter because it eliminates the need for using lighter fluid with charcoal. Lighter fluid can sometimes alter the taste of the food. A chimney starter can ensure that you're working with an even heat source. Plus, it makes your coals less susceptible to wind and weather changes.  
Meat Thermometers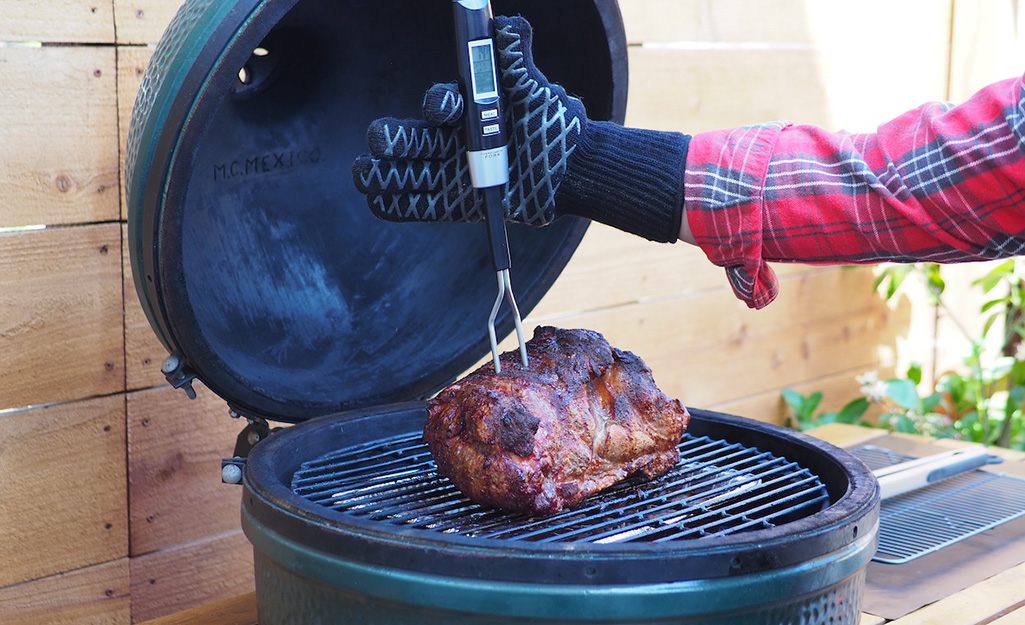 The key to grilling is to make sure you have control over your food temperature. When it comes to meat thermometers, there are many options available.  
A digital or instant-read meat thermometer is a worthwhile investment. It makes it much easier to check the temperature of your meat accurately and quickly to ensure it is thoroughly cooked and safe to eat. These are typically probe thermometers with a small digital screen. Digital thermometers are great for using at home or taking with you in your carrying case.  
Wireless thermometers make it easy to check the internal temperature of your food as it cooks. They're perfect for getting steaks, chicken and pork to a safe temperature without overcooking. Many options feature apps you can download to your phone so you'll easily know when the temperature is just right.  
Basting Brush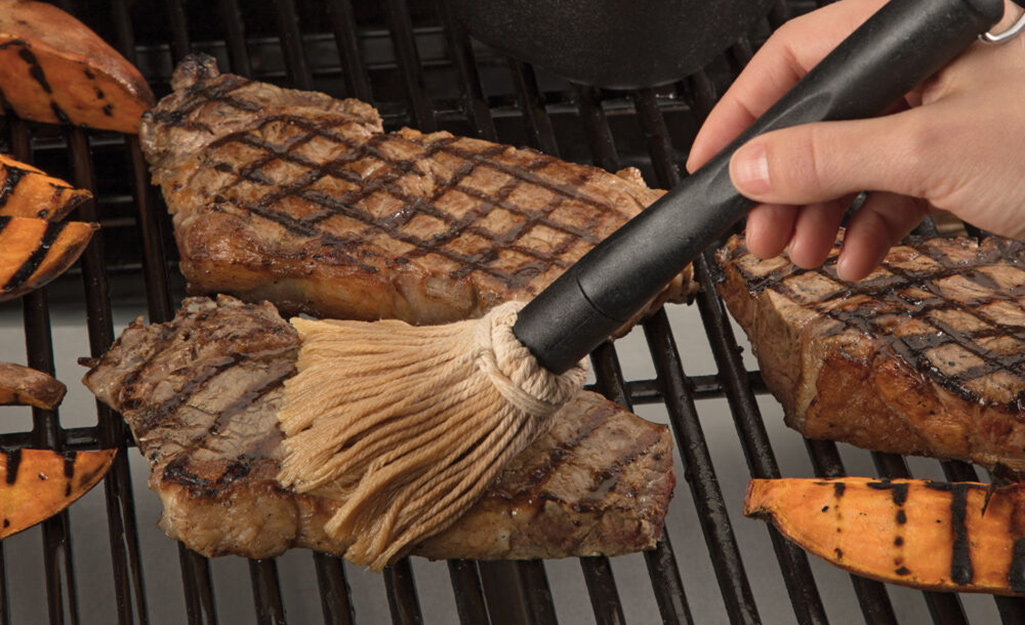 A basting brush allows you to slather on plenty of your favorite barbecue sauce or give veggies a quick coating of olive oil before they hit the heat. A silicone basting brush can withstand heat. It is easier to keep clean than a standard bristle basting brush. Basting brushes are great for prep work and adding last-minute seasoning while your food is on the grill.  
Grill Baskets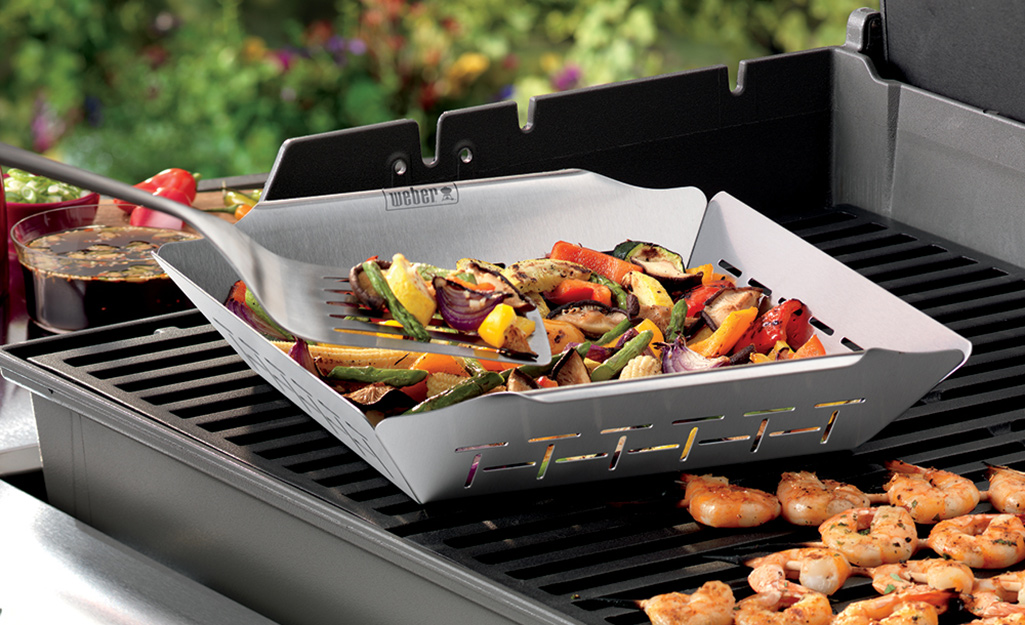 Grill baskets are one of the best grill accessories available for cooking foods like sliced onions and peppers. Grill baskets and pans keep your food from falling through the grates. Look for a variety of different sizes to fit your grill and cooking style. Be sure they have insulated handles to protect your hands from the heat.  
Grill Grates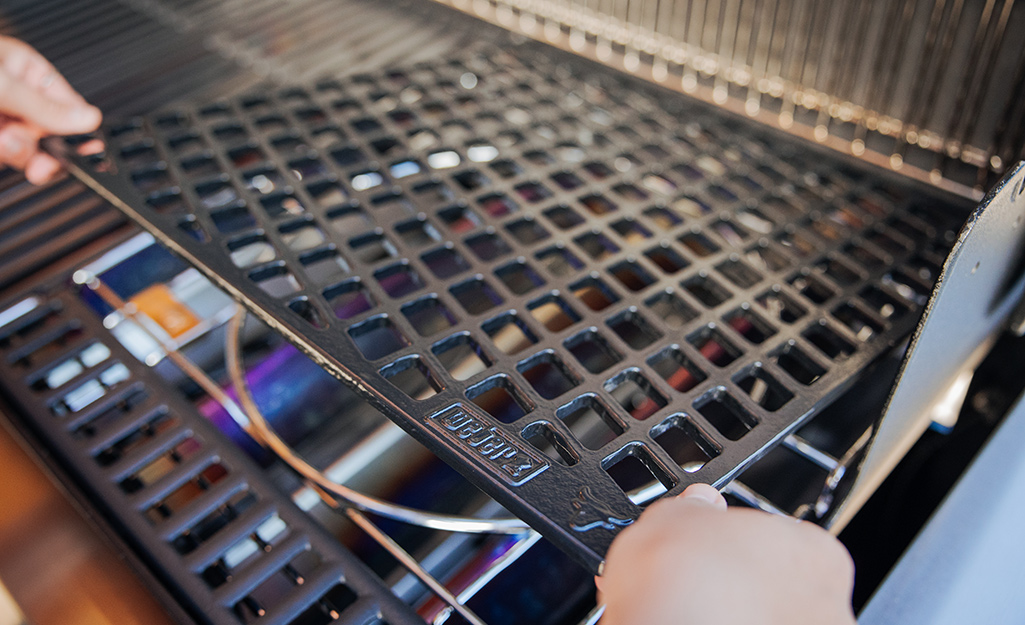 The type of grill grates you choose will depend on the type of grill you're using. Overall, you should keep a few things in mind that apply to both backup grates and replacements. Always look for a grate with a strong, durable, non-stick surface. This way any type of food can be cooked safely without burning onto the grate.  
Grilling Gloves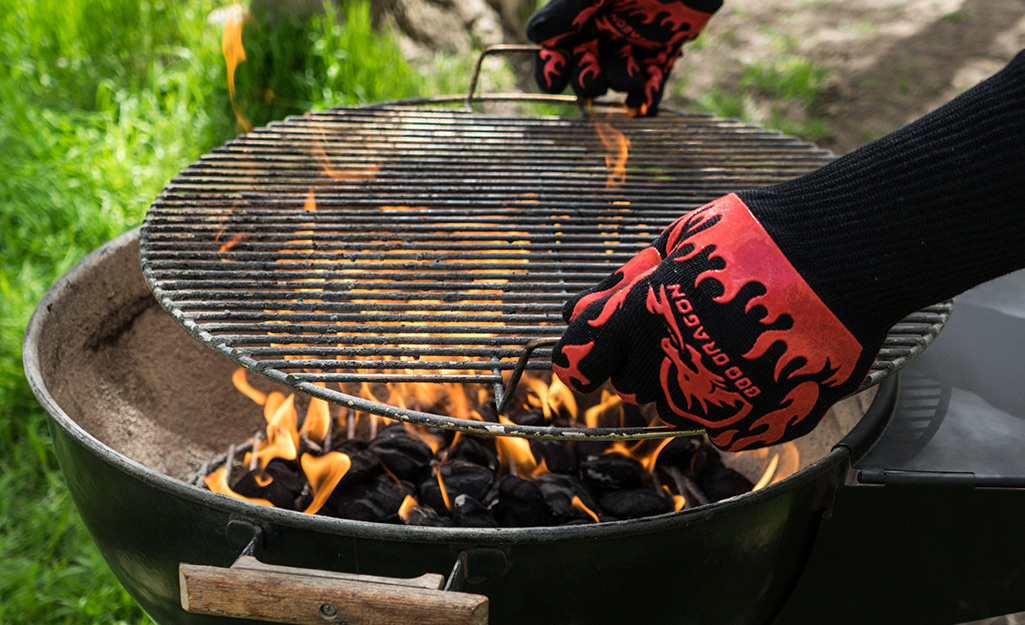 It's always a good idea to have a little extra protection between you and an open flame, especially when cooking on a charcoal grill. Grilling gloves protect your hands when using tongs or spatulas. They allow you to comfortably move food around on different levels without burning your wrists or arms.  
Grilling gloves are made from varied materials that resist heat and absorb grease, fats and other liquids. Leather grilling gloves is a durable choice, and gloves made of synthetic materials like silicone and neoprene can withstand heat better than fabric options.  
Tableware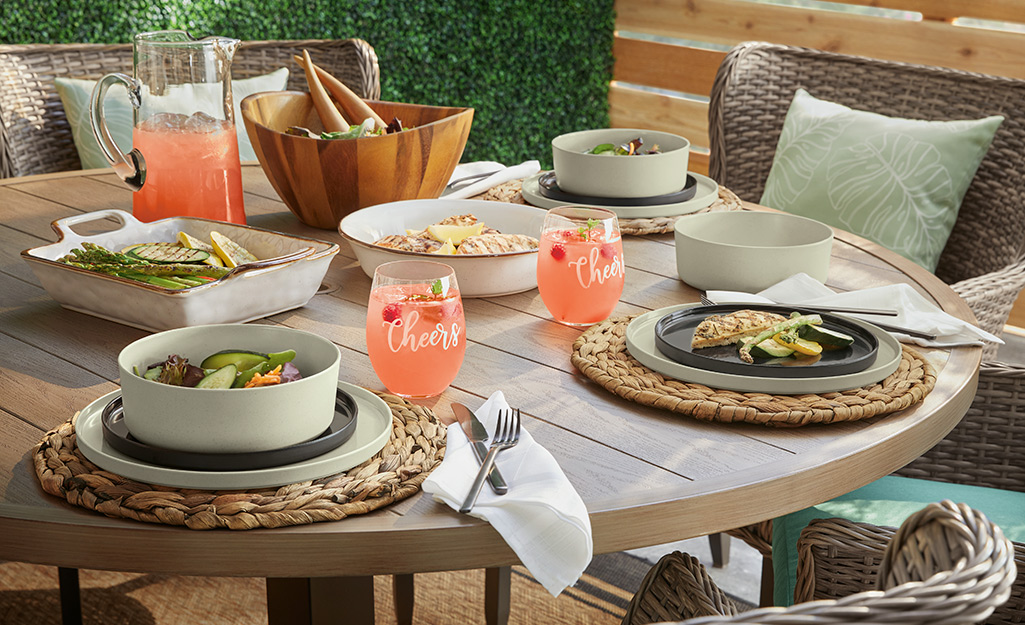 Grilling and barbecue tableware is designed especially for outdoor use. It is durable and multi-purpose.  
You can use plates for both serving and eating. Grilling tableware often comes in sets that stack for easy transport to tailgates or the backyard.  
More Grilling Accessories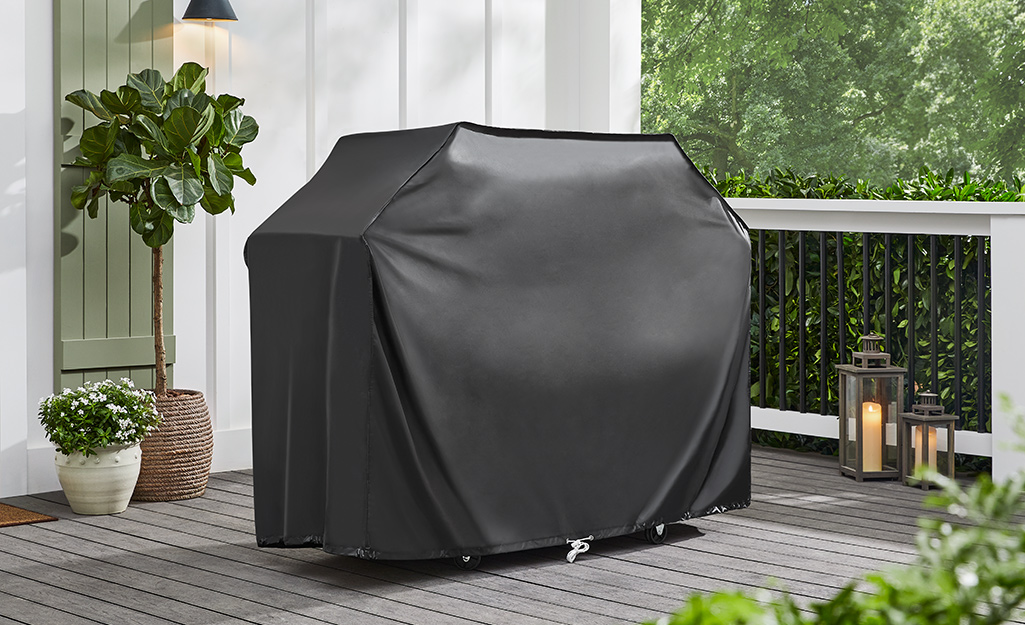 Once you've got the basics covered, it's time to add some grill accessories to your setup. Here are a few options:
Grill mats keep delicate foods from sticking or overcooking. They are durable and easy to clean. Grill mats are particularly useful for cooking foods like fish, shrimp and vegetables.
Long forks make it easy to spear and flip thin meats or other foods with ease. Choose a long fork with a heavy handle.
Grill tool sets give you tools all made of the same quality. If you're outfitting your outdoor cooking area for the first time, consider a set of top-tier tools. They are also a good addition if you only need one or two items. Look for sets with tongs, a fork, spatula, basting brush and grill brush to get you through most grilling adventures.
A grilling tool carrying case stores your accessories. A case makes it easy to store your tools at the end of the season. It's also a great way to carry your grilling tools camping or tailgating. Many grilling tool sets come with a carrying case.
A smoker box is an affordable way to smoke meats without investing in a smoker. The device uses the heat of your gas grill, as well as wood chips, to smoke meat.
Pizza stones are ideal for avid grillers who want to make more than meat and veggies on the grill. A pizza stone is a portable, durable surface that can withstand up to 2000 degrees of heat.
Grill covers protect the unit from the elements like dust, rain, UV rays and snow. Look for all-weather, mildew-resistant grill covers made of durable materials such as polyester or PVC.
Using the best grill tools can make a noticeable difference in your outdoor cooking. Whether you're shopping for a particular set of tongs or need a grill cover, find the best grilling tools for your next backyard feast. Download The Home Depot Mobile App to locate and buy products and check inventory. We'll take you to the exact aisle and bay. 
Explore More on homedepot.com