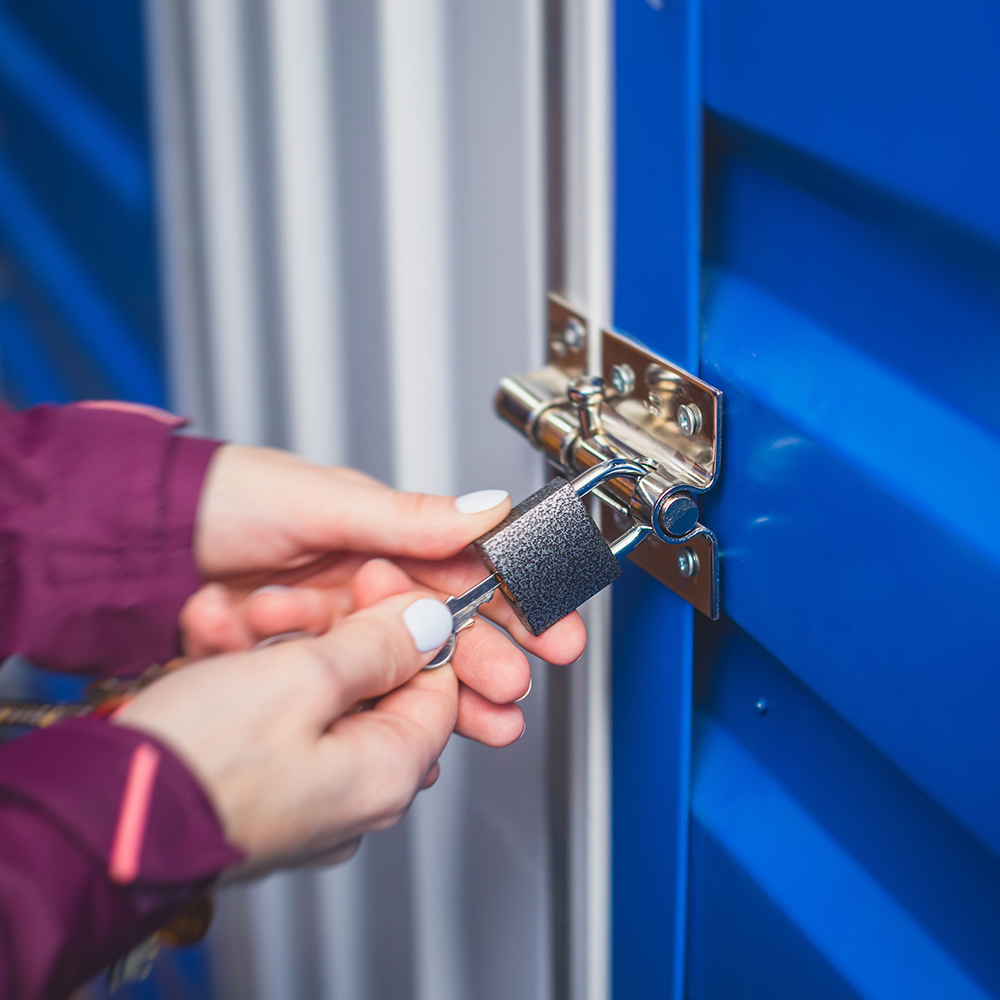 Padlocks come in many different varieties. Choose the right lock for you based on where and how it is being used, the level of security that is needed and whether or it will be used indoors or outdoors. You should also consider the type of lock that will be convenient: keyed, combination or electronic.
Safety Tip: Always change locks if a key is lost or stolen, or security is compromised in any way.
Padlock Materials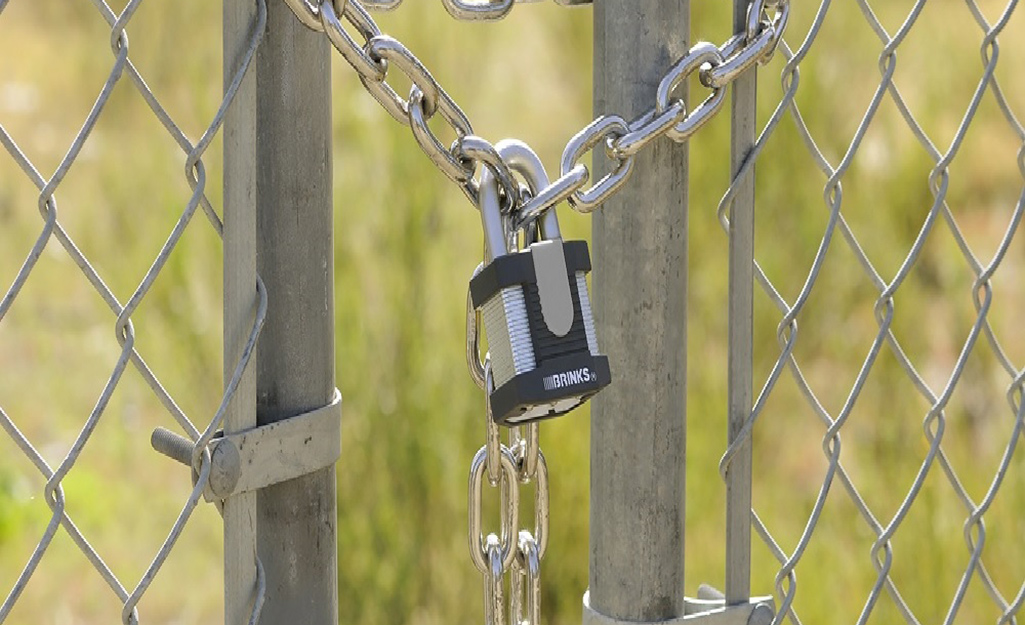 Padlocks can be made of any number of different materials. The amount of security offered can vary widely with the type of materials used in the lock.
Plastic: Provides low security. Some are decorative since plastic can take a wider color and texture range.
Aluminum: Often used in colored padlocks. Provides general security.
Brass: More durable than plastic and offers weather-resistance. Less expensive than other metal options.
Stainless Steel: Very durable. Resists weather and corrosion. Provides high security.
Solid or Hardened Steel: Resists corrosion. Highly durable and cut-resistant. Offers high security.
Tip: Weatherproofing is a necessity for any lock that will be used outdoors. 
Lock Keying Options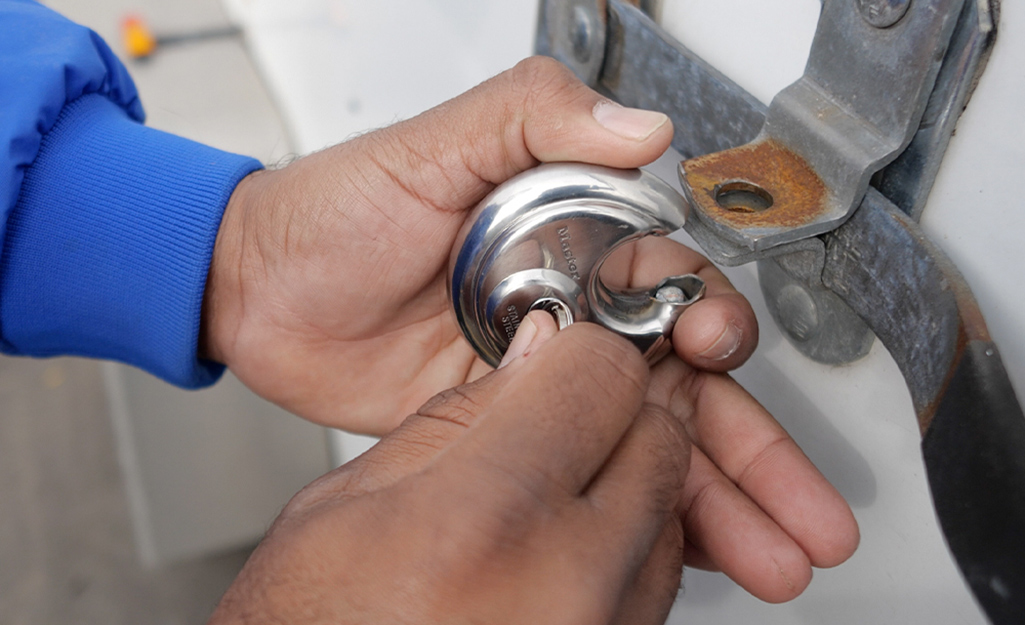 There are number of ways padlocks can be keyed. It is important to know the difference among lock keying options. 
Keyed Alike: All locks have the same cut, and all keys can be used to open any lock in the set. For example, the deadbolt and the handleset on a door may be keyed alike. This means that the same key can be used to open and lock both. This is the least secure keying option, but is the most convenient. 
Keyed Different: Each lock has its own individual key. This may mean carrying more keys, but is more secure.
Master Key: Each lock is keyed differently, but there is one single master key that can open them all. This is a common key option in commercial buildings and smaller multi-family residential properties where there is a single superintendent.
Rekeyable: Newer rekeyable locks are designed to be changed with a one-step process. Using a step key, the lock erases the pattern set by any previous keys. By inserting and turning a brand new key, the lock then sets itself to that tumbler pattern.
Combination: Combination locks do not require a key. In some types you can set your own combination, while others come with preset numbers.
Shrouded Locks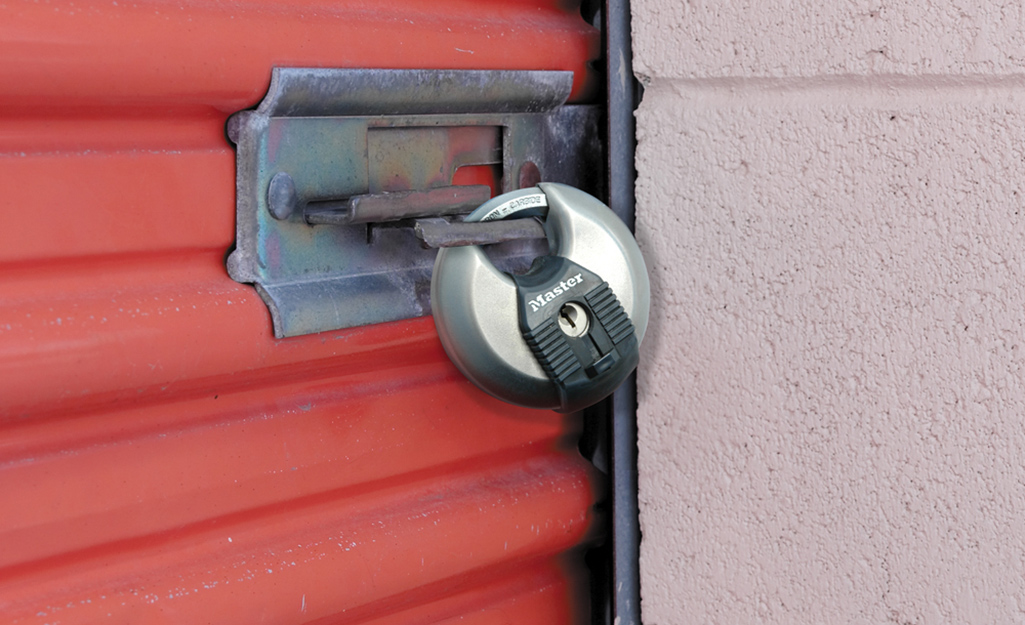 A shrouded lock has a circular shape with a small shackle, which is the metal fastening bar that opens and closes when the key is inserted or the proper combination is entered. The connecting points on the lock are covered by the body design, making it more break- and cut-resistant. The coverage of the lock design makes them ideal for outdoor use. They are often used on pods, truck doors and industrial gates.
Hidden Shackle Locks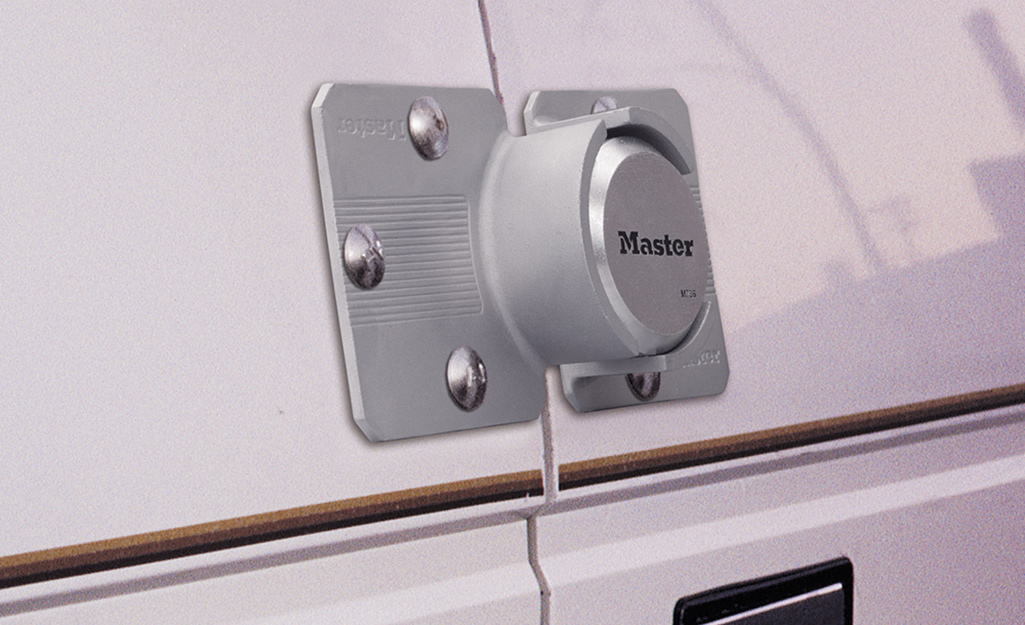 Also called puck locks, these locks have a hidden shackle. This provides higher security since the concealed shackle makes it almost impossible to pry or cut the lock. Hidden shackle locks are often installed on property gates and doors, especially where there are valuable items to be protected.
Laminated Padlocks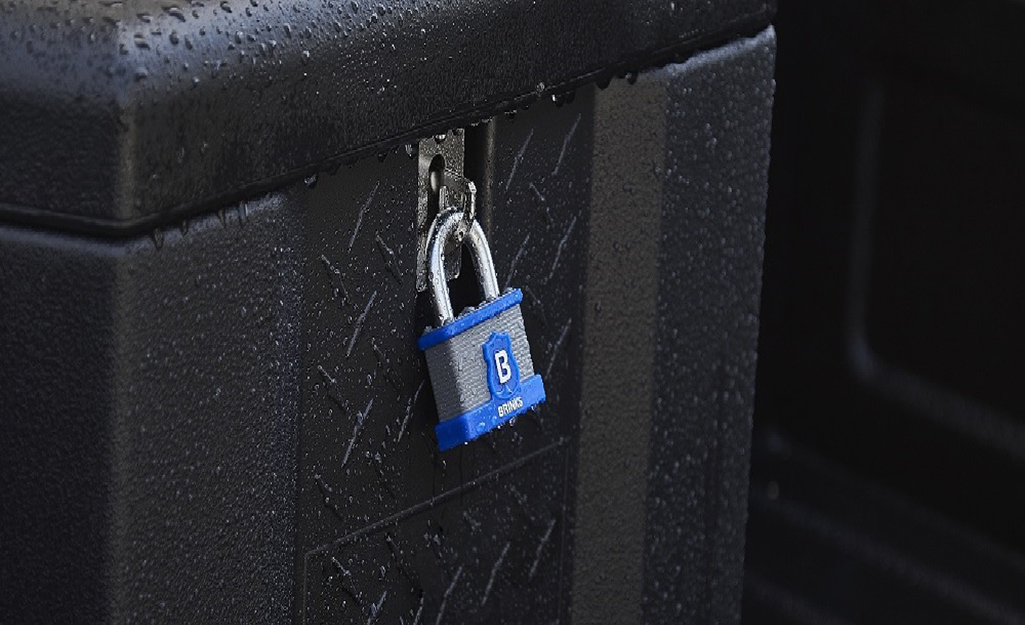 A laminated padlock has a body that is constructed of a layer of steel plates that are stacked and then riveted. This creates a sound lock body, which makes is hard to drill or hammer. It provides better security than the average keyed padlock.
Warded Padlocks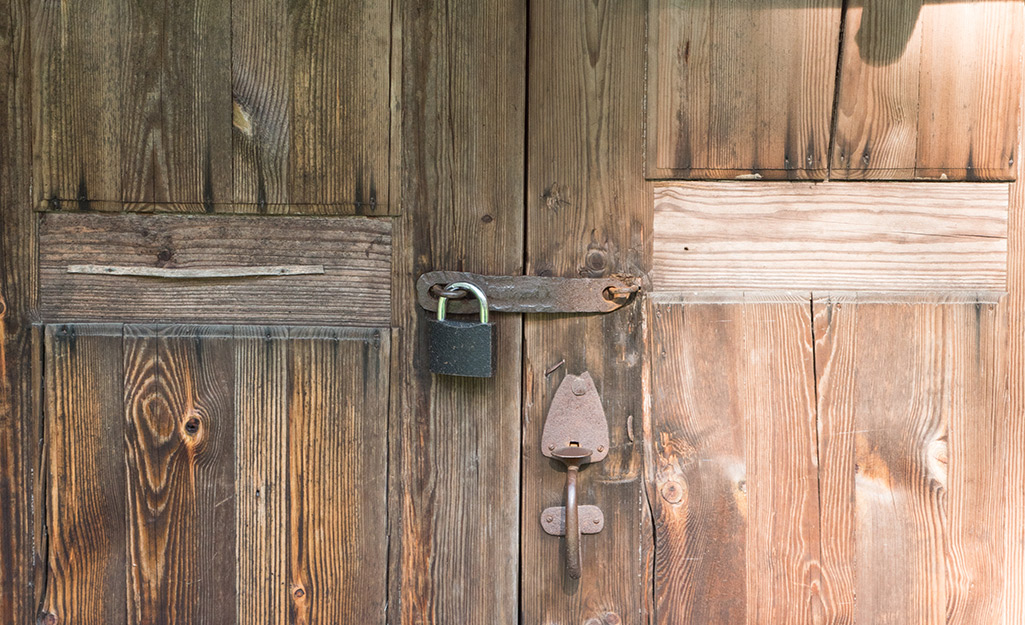 Warded locks are some of the oldest lock designs. They simply have fixed blocks on the inside that only allows the key that correctly fits to open the clasp. Warded locks are low security locks and fairly inexpensive. They are mostly used on sheds and cabinets where items stored don't need to be heavily protected.
Set Your Own Combination Locks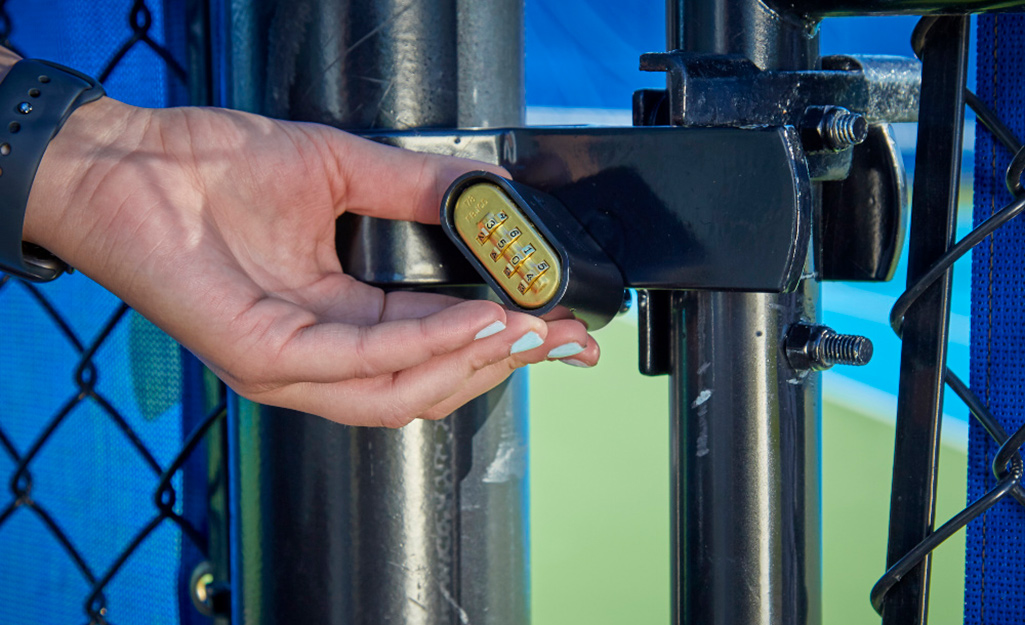 These locks can be used indoors or outdoors, but are very popular on job sites. They are typically made with a hardened steel shackle, and the body is a solid metal piece. They are very resistant to cutting or picking. The ability to set your combination on the lock makes it easy to remember, and allows you to quickly gain access without having to carry extra keys.
Covered Aluminum Locks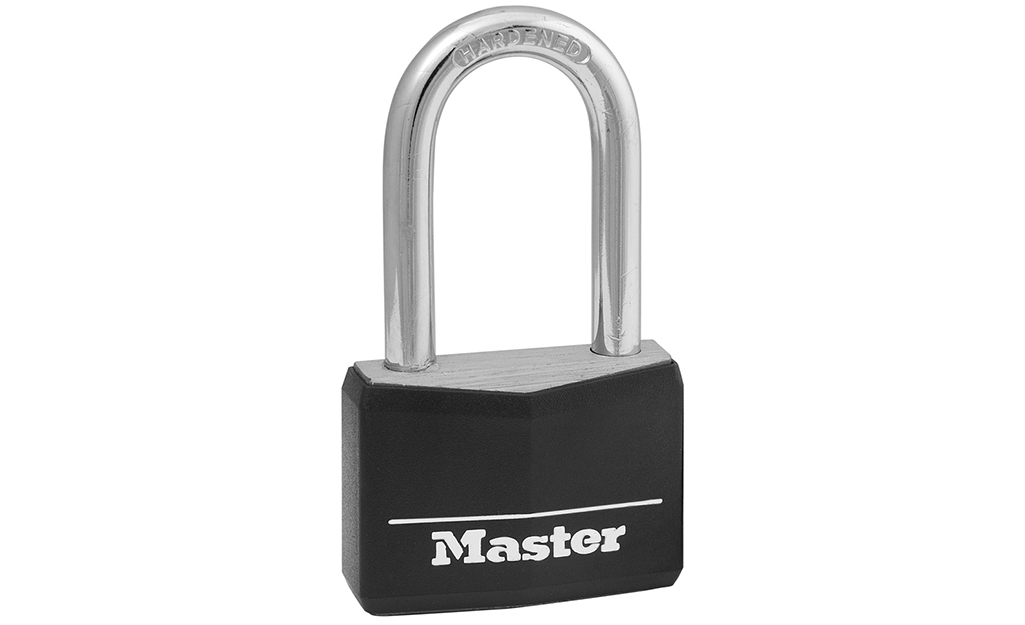 Covered aluminum locks are key locks that are covered with black vinyl to help resist scratches and corrosion. The shackle is reinforced steel to make it more difficult to cut. They are often used outdoors and as locks for gym lockers.
Locker Locks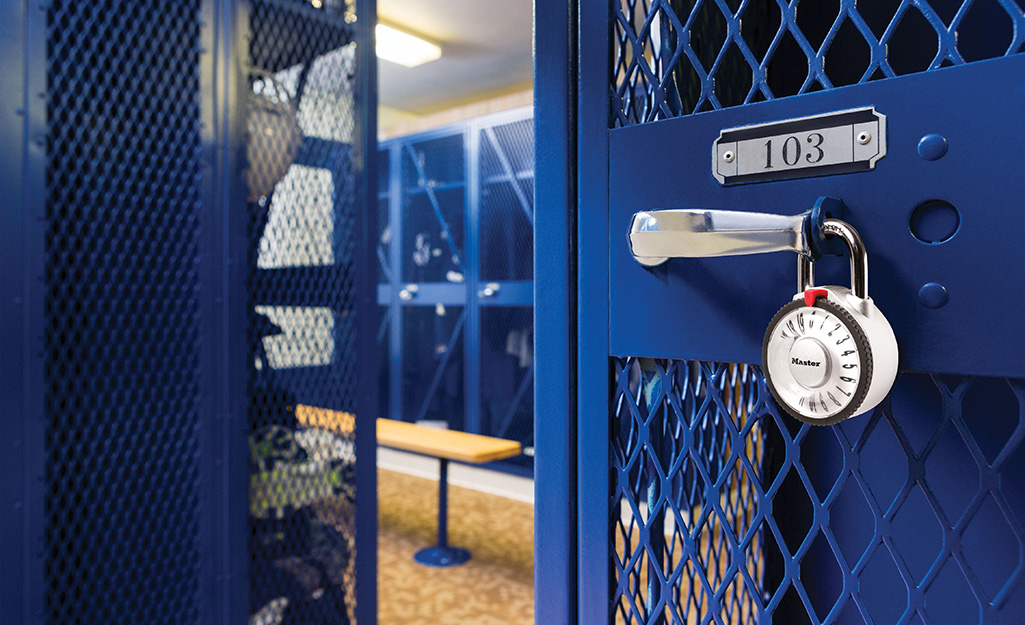 A locker lock is a padlock intended to be used in multiple settings. The dial allows for effortless use of protection wherever you go. Locker locks are ideal for school or gym lockers. 
TSA Locks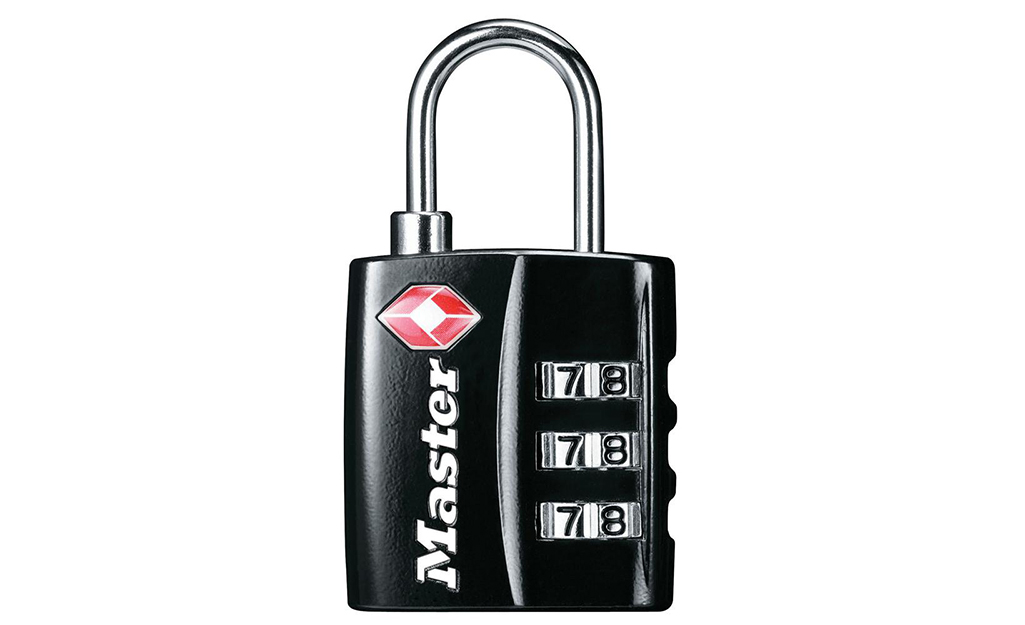 TSA locks are used to lock luggage for air travel. It allows passengers to secure their luggage while still allows the TSA to open it for inspection. Most TSA locks use a combination, but can be opened with a small TSA issued key device. TSA locks are not required for all luggage that is traveling to the United States, however, if one is not used, the agency has the right to cut off the non-approved lock if the case requires inspection. This leaves the luggage vulnerable until a new lock is applied.
Lock Box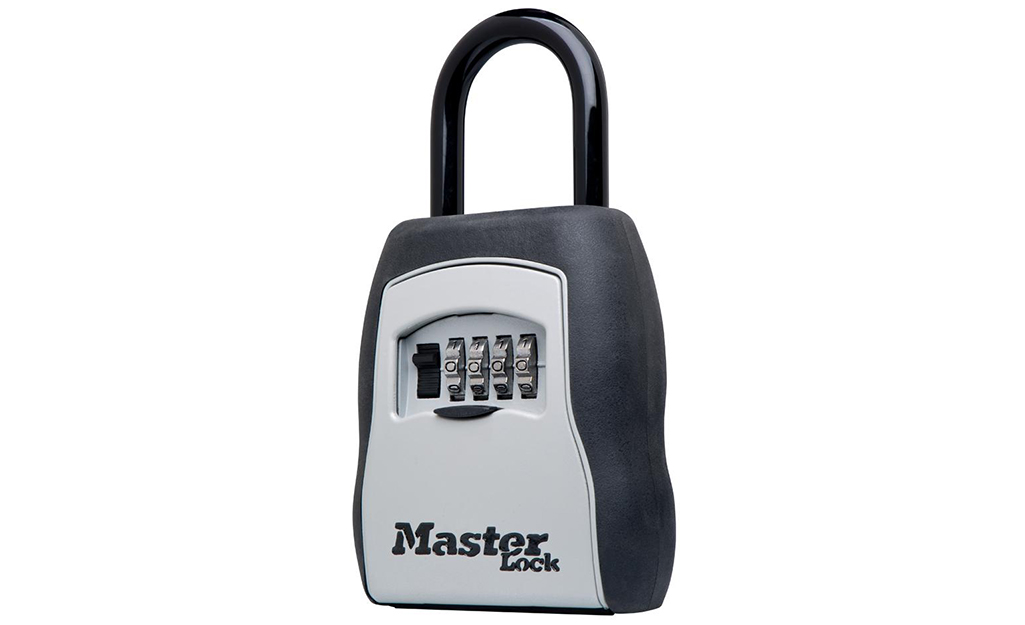 A lock box is a lockable container that is normally used for holding keys, access cards and key fobs. They come with or without a shackle depending on intended use. They are often used on exterior doors or gates where one needs to set up an entry point that requires security, but not a human guard, such as a real estate listing, store front or a work area for contractors.
Hasps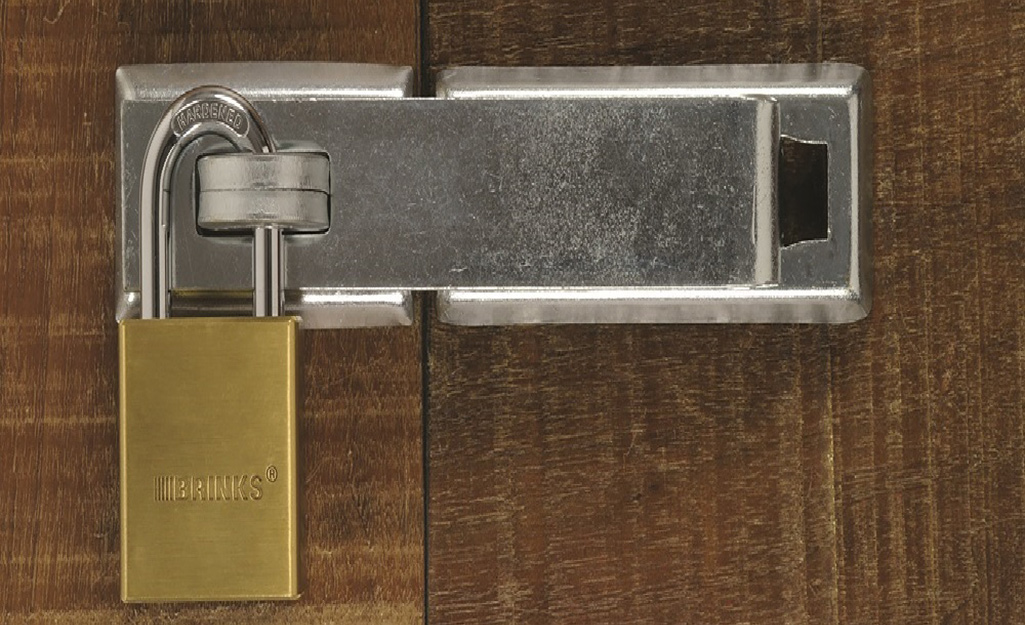 A hasp is a hinged clasp used for lightly securing a door or lid. Usually made of metal, the plate of the hasp slips over a staple on the opposite side of a gap. Hasps provide little security on their own, as they are merely used to hold a door in its closed position. Hasps are usually secured further with a pin or padlock. Hasps are often used on doors, cabinets, sheds and fences.
Cable Locks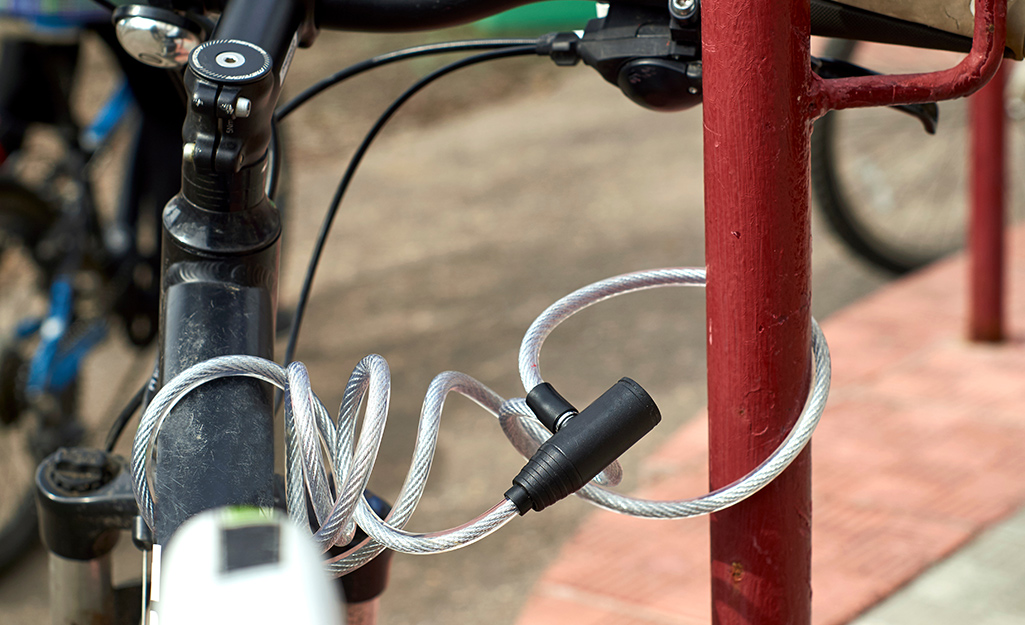 A cable lock is a long cable with an attached lock that is opened with a key, a combination or both. Cables locks are from twisted, braided steel with a durable coating on the exterior to prevent it from scraping against the surfaces of the anchor point and the item being secured. Cable locks are used to secure bikes, tools, computers and other portable equipment that could not be secured with a traditional padlock.
When you are familiar with different types of padlocks, you are better able to choose the right lock to provide the level of security you need to protect your home, business or personal items.
Ready to purchase a new padlock? Find products fast with image search in The Home Depot Mobile App. Snap a picture of an item you need and we'll show you similar products.
Explore More on homedepot.com