Paint rollers can be ideal for interior and exterior DIY painting jobs due to their ease, versatility and speed of application. Compared to paint brushes, the different types of paint rollers used properly can provide smoother finishes and are less likely to cause splatter. They can be particularly effective on walls and other large, flat surfaces, including textures as different as drywall, stucco and concrete. This buying guide reviews the best paint rollers for your projects and compares the differences in paint roller sizes, thickness and materials. 
Paint Roller Cover Materials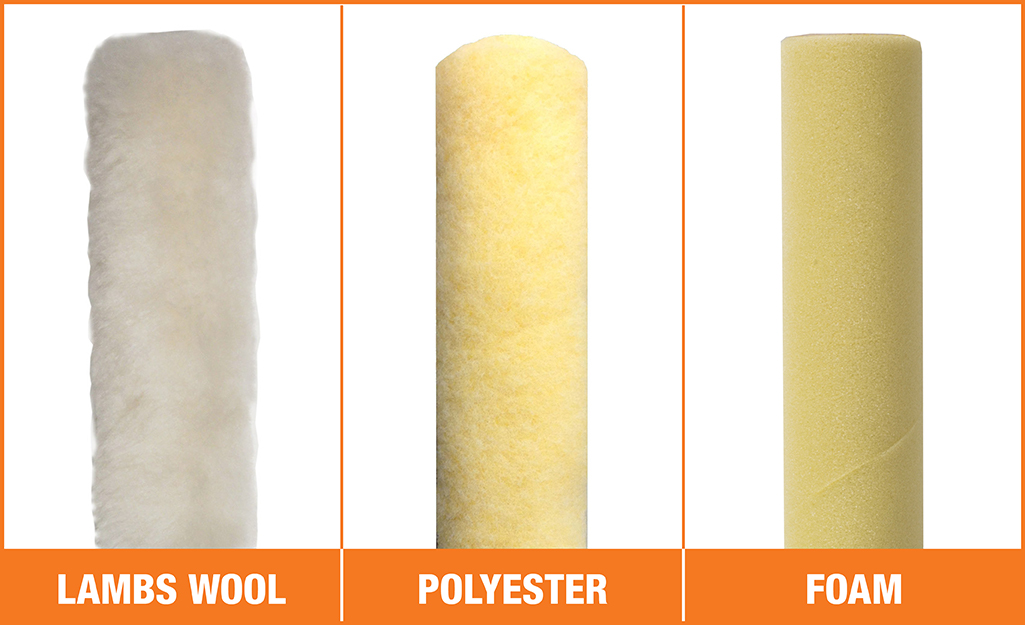 Paint rollers consist of two basic parts, with the replaceable paint roller covers fitting like a sleeve over the paint roller frames. The different types of paint roller cover material are natural fibers, synthetic fibers and foam. 
Natural fiber roller covers made of materials such as lamb's wool or mohair are ideal for oil-based paints and painting on any surface texture. 
Synthetic fabric covers made of materials such as nylon or polyester resist matting, making them effective with water-based latex paints and suitable for any surface texture. 
Foam roller covers work well with oil or high-gloss latex paints, particularly on porous surfaces such as bare wood. They may not last as long as other types of rollers. 
Roller covers made of versatile blends such as natural wool and polyester are effective for multiple uses and different kinds of paint. 
Tip: Kits are available that contain both a paint roller frame and covers.
Comparison of Paint Roller Cover Materials
Paint Roller Cover Thickness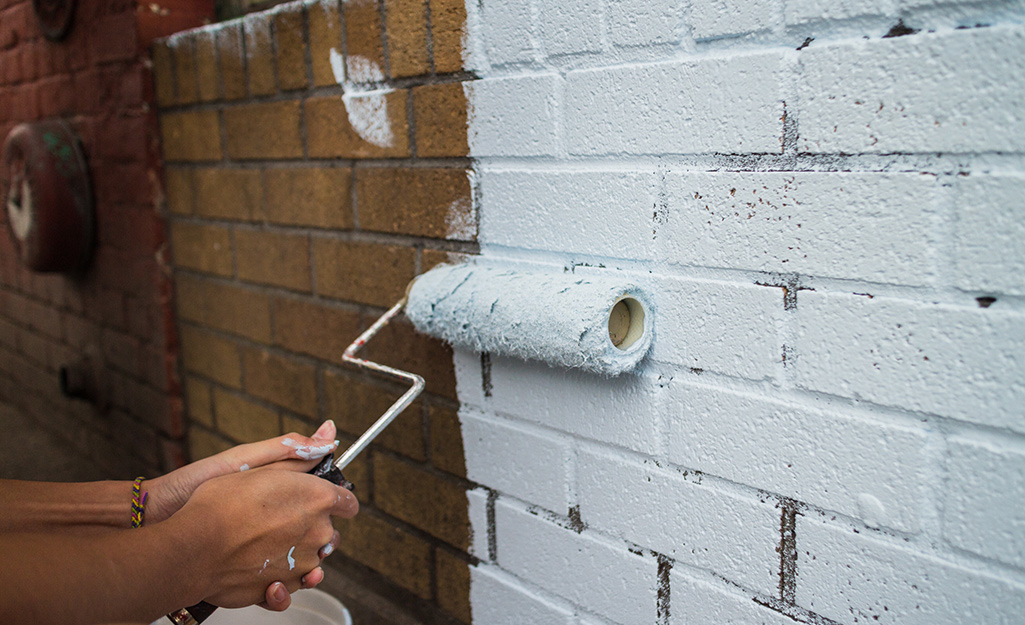 The thickness of roller covers is called the nap or pile. A rule of thumb holds that the rougher the painting surface, the thicker the nap you should use. Roller covers are typically available in thicknesses of 3/16 to 1/4-inch, 3/8 to 1/2-inch, 3/4 to 1-inch and 1 1/4 to 1 1/2-inch, each designed for a different purpose. 
3/16 to 1/4-inch thickness is perfect for smooth surface roller covers for painting metal doors, interior doors, trim and cabinets. They work well with semi-gloss or gloss coatings and both oil- and water-base enamels. 
3/8 to 1/2-inch thickness is preferable for semi-smooth surfaces such as drywall. It can be used on painted or unpainted walls and ceilings. 
3/4 to 1-inch thickness is suitable for stucco and other semi-rough surfaces. 
1 1/4 to 1 1/2-inch is ideal for rough surface roller covers for painting brick and masonry, cinder blocks or chain link fences. 
Paint Roller Sizes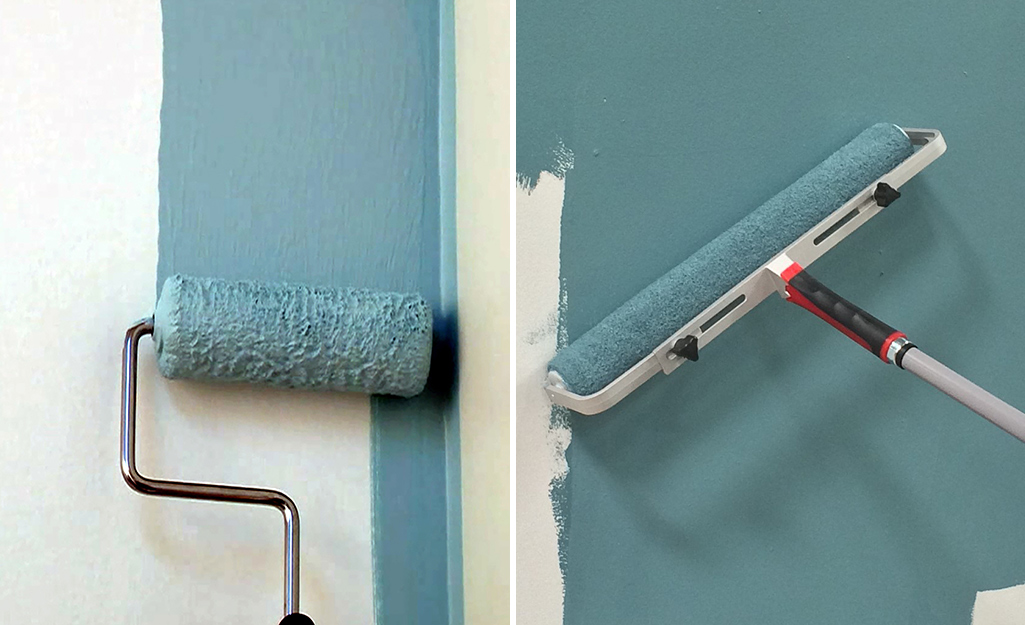 Paint roller frames consist primarily of a comfortable handle and a rotating cage roller over which fits the cover. They are available in multiple sizes than can range from as small as two inches to as wide as 18.
Standard wall rollers are 7 to 12 inches wide, with 9-inch rollers being suitable for most home projects. 
Smaller rollers of 6 to 7 inches are suitable for small furnishings or baseboard molding.
Mini rollers and mini roller covers of less than 5 inches can be the best paint rollers for small surfaces and narrow areas such as edges, corners, trim and frames, as well as hard-to-reach places such as inside bookcases and cabinets.
Tip: Paint roller frame extensions are helpful accessories when painting ceilings and high areas of walls.
To determine the best paint rollers for your needs, consider the size, shape and roughness of the surface to be painted. Compared to paint brushes, rollers can provide a coat of paint with a particularly smooth finish whether using a natural or synthetic fabric cover. 
Need help identifying paint supplies? Find products fast with image search in The Home Depot App. Snap a picture of an item you like, and we'll show you similar products.
Explore More on homedepot.com