Effective seasoning is the key to every meal. The right amount of salt and pepper will make a dish a standout. Too much or too little, and you'll find your food is lacking. To be certain you get every dish right, take stock of your kitchenware and make sure you're using salt and pepper grinders that do the trick.   
The best salt and pepper grinders give you fresh flavor and are easy to use. This guide will explain the differences between grinders and shakers so you can choose the best one for your kitchen.
Grinders vs. Shakers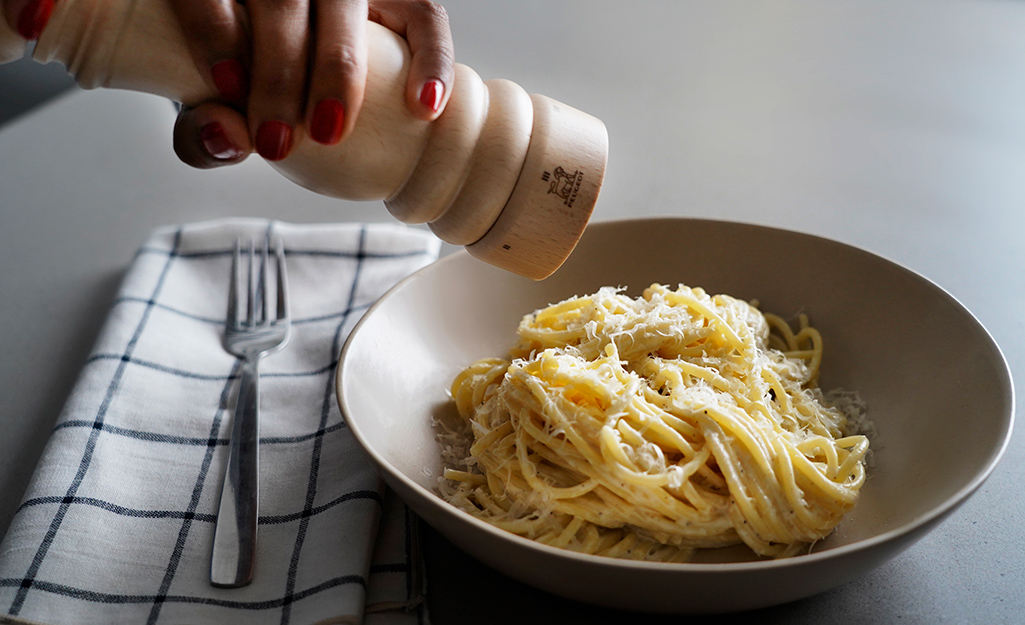 Freshly ground salt and pepper are far superior to pre-ground. Once a spice is ground, it begins to oxidize, or chemically change due to exposure to air. When this starts, the spice begins to lose its potency. This means, when using pre-ground spice and seasoning agents, you need to use larger amounts to get an impactful dose. The flavors of pre-ground spices are duller and sometimes will even go stale, so for the best tasting dish, and to avoid having to use great quantities of spices, you should be grinding the flavoring agents you use regularly. Don't worry about every spice you use, but salt and pepper ought to be fresh. 
With the best salt and pepper mills, this is not a chore. In fact, there are grinders that require even less effort to operate than a standard shaker. And the best salt and grinders tend to add an aesthetic flair that shakers lack, so you'll be impressing guests in more than one way. 
How Grinders Work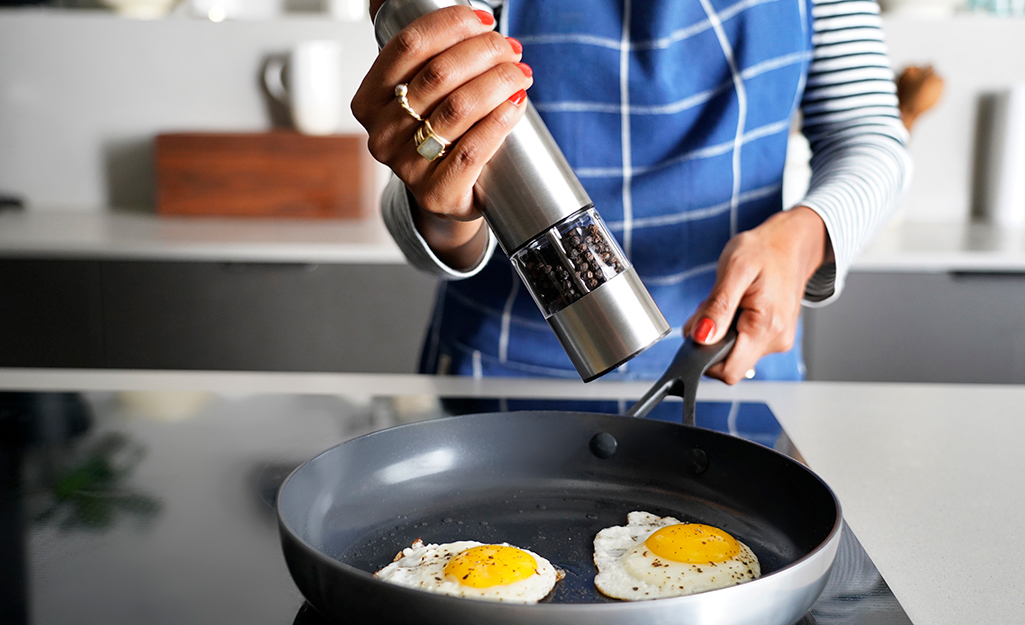 The inner-workings of a grinder are pretty standard. Within a grinder's body is a chamber containing a mechanism of burrs with teeth. The top of the tool has an opening into which you can pour salt grains or peppercorns, and is attached to the burr mechanism by a spindle, which activates the turn. 
Some of the best pepper grinders possess a two-step grinder, which first crushes corns before grinding to ensure optimum flavor. Whether or not the grinder pre-crushes, the tool will undoubtedly pull the chamber's contents onto the burrs, which rub together to force the peppercorns or salt grains into smaller pieces. Following this action, the ground contents is expelled from an opening, typically at the bottom of the tool, as a powder or finer kernels. This basic function is the starting point for grinders, and from there, you will find variety in how grinding is activated, how you fill the tool, coarseness adjustments and aesthetics. 
The best salt grinders function a little differently from pepper grinders. This is because salt is not compatible with metal, so when grinding salt, you are best served by a tool that uses ceramic to crush the grains. That said, ceramic is not nearly as durable as stainless steel, so selecting a well-made model is important. An alternative to ceramic is a corrosion-resistant metal, but while these do work well for a set amount of time, they will degrade when handling salt more quickly than ceramic options. 
Tip: Grey sea salt, Himalayan and pink salts are the highest moisture salts. To make sure your salt grinder is working well, store in a low-humidity part of your kitchen. 
Features to Look For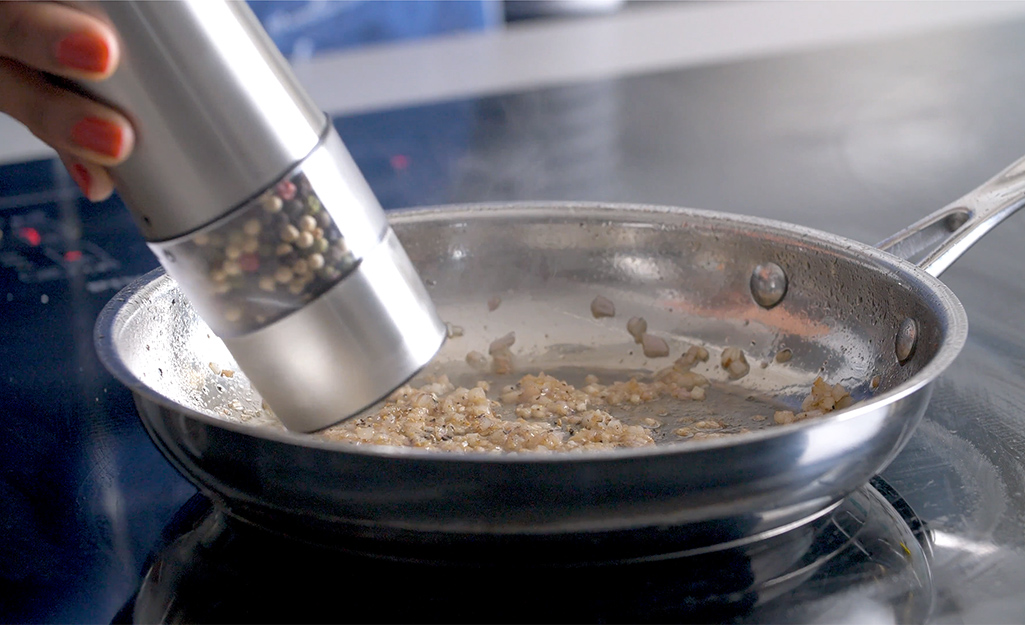 Many factors should contribute to your decision regarding selection of the best salt and pepper grinders. As is the case with many kitchen gadgets, these factors are largely personal and lifestyle based: 
Ensure your chosen grinder has a superior grind mechanism. Some salt and pepper grinders are very affordable because they use cheap acrylic mechanisms. Acrylic will jam easily and break quickly, so you'll find yourself having to purchase a new set after just a few uses. Instead, make sure you're selecting models that use stainless steel or ceramic burrs. This material differentiation, along with burr design, will set the grind apart.
Size is a concern. Do you tend to cook for one most often or are you serving a family? While larger models take up more counter space, you don't have to refill them as often as you do a smaller set. Grinders' capacity can vary from 1/8-cup to 1 1/2-cups, so choose what will work best for you. 
Do you anticipate wanting a variety of coarseness settings or are your salt and pepper preferences pretty uniform? The best salt and pepper grinders all offer different coarseness settings, but some are specifically optimized with switching it up in mind. Not only is ease of adjusting and bredth of option important, but you want your coarseness settings to be precise and consistent over time. 
Opting for an automatic grinder? There are many models available these days that eliminate hand grinding and instead produce ground spices and seasoning with the press of a button. If this is your preference, make sure you select a design that is easy to use, with clear labeling, clear settings and a straight-forward mechanism. 
With automatic grinders, weighting is also a concern. You'll want one that uses a battery that is well-balanced within the machine or one that has an effective rechargeable mechanism. 
You need to determine your material preference. Grinders range in style, from classic to modern, and material plays a big part in this:
Wood is timeless, and you can find many sorts with simple, smooth curves. Wood is also pretty durable, so if the grinder slips from your hands, you won't run into trouble. Many wood grinders come in a variety of shades, so you can match to your kitchen's color scheme. One concern regarding wood is that it is more difficult to clean and disinfect. 
Metal is a great material for those seeking shine and durability. The material, however, is heavier and may rust over time.
Plastic and acryclic cylinders are durable, easy to clean and lightweight. They also happen to be a bit brittle and don't provide the high-end look that wood or metal present. 
Glass is not a common material used for construction given how breakable it is, but it is extremely sleek and non-porous, meaning you can store different sorts of peppercorns, herbs and flavored salts without worry of their flavors sticking around.
Salt and Pepper Grinder Variations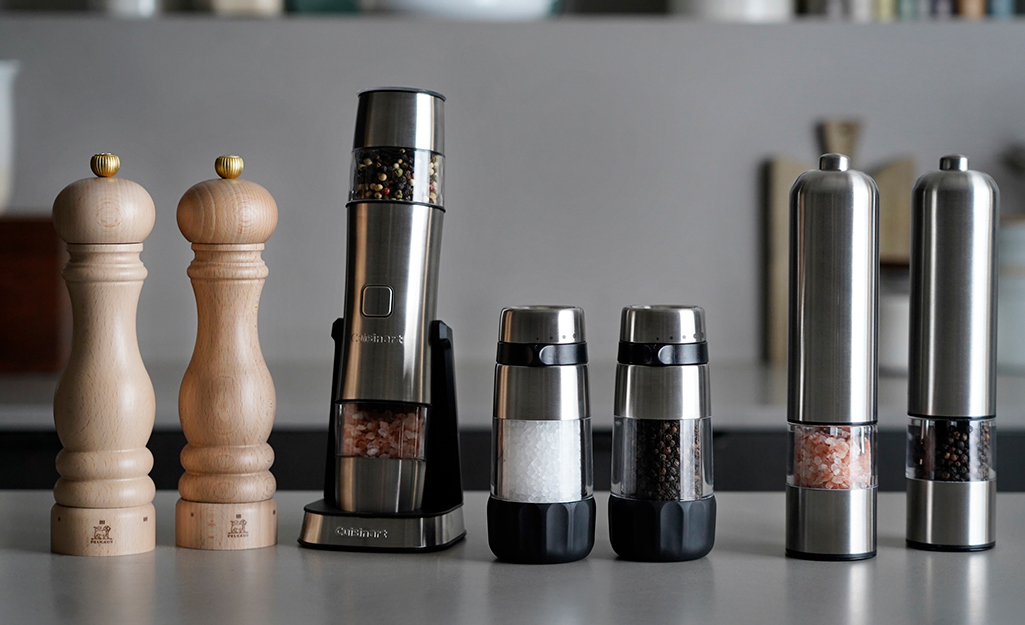 Salt and pepper grinders come in many different shapes, sizes and styles. They present diverse features to help make the grinding process easier and more pleasurable. 
Classic Grinders
For an old-school experience, you can reach for either a hand-crank or hand-grind set. Classic pepper mills have been around for over 150 years. This analog option often features a head that is removable or a convenient hinged side opening, where you are meant to insert salt or pepper. Once you seal it up, you merely have to rotate the crank or twist the head to activate the internal gears and pour out the ground contents (this differentiation is commonly known as dial grind vs. twist grind). 
These models tend to have a classic, handsome look, and are a great addition to any dining table. The tried-and-true nature of these grinders means they are sturdy and can last a lifetime. The best salt and pepper grinders will be easy to crank and grip.
Mid-Tier Grinders 
Among the best salt and pepper grinders are mid-level options that still has you turning your wrist to activate, but comes with a few more modern attributes. Rather than the traditional wood or aluminum, you can find sleek stainless steel grinders, ones with useful silicon non-slip grips, carbon steel burrs for a precise grind and transparent chambers that allow you to keep your eye on the levels within the grinder. 
Premium Grinders
The most expensive grinders achieve star status via several factors. Grinders with diamond-sharp burrs will peel spices rather than crushing them, resulting in optimal flavor. Some are made of premium materials, like solid copper or chrome steel – these will last a vary long time and are typically quite nice to look at, too. They're the option for the home cook who likes to entertain. 
Top-tier salt grinders will combat moisture. Some boast synthetic casing to ensure that the tool is impenetrable to water, others use high-end materials that exhibit traits of strength and flexibility to help with this. This is a worthwhile addition given salt and pepper do not respond well to getting wet. 
The best salt and pepper grinders will also have features that help keep messes under control. Secure locks for hinged access points and well-designed expelling mechanisms help achieve this. 
Using non-absorbent materials like ceramic for grinding mechanisms and high-quality acrylics for canisters makes for exceptional, multi-purpose grinders. The features allow you to switch a grinder's contents from pepper to salt to different spices without worrying that any of those flavors will linger. 
Look for automatic features that allow for single-handed use like sensitive, well-functioning buttons. And of course, a lifetime guarantee is a sign of a premium product a manufacturer stands behind. 
Explore More on homedepot.com