Waffle makers are the perfect tools for cooking up a satisfying breakfast or delightful late-night snack. These useful small kitchen appliances come in a variety of different shapes, sizes and finishes, so it can be hard to choose the right one. Keep reading to discover the best waffle makers for your home.
Different Types of Waffle Makers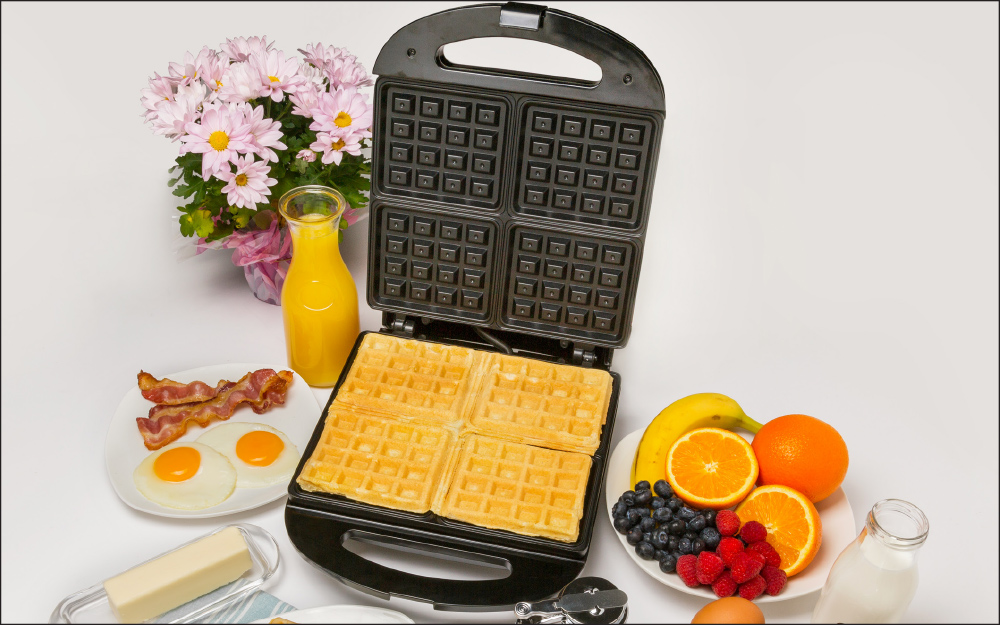 When selecting the best waffle iron for your needs, you'll learn there are plenty of options. Here's a breakdown of the most common types of waffle makers, as well as a few points about what makes them special. These include number of waffles, wattage and color/finish family.
Classic Waffle Makers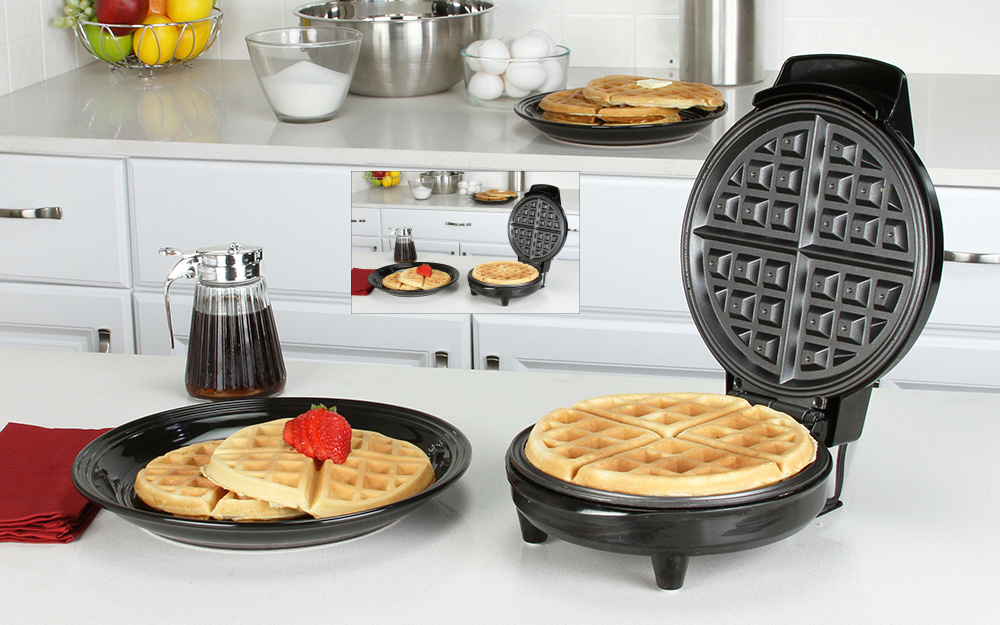 In terms of cost, classic waffle makers tend to be much more affordable than other options on the market. If you just want a waffle maker with no bells and whistles, look no further. 
Because of their simplicity, classic waffle makers are easy to use and easy to clean. Most also boast a durable nonstick coating and a temperature-control option to adjust the temperature to your level of doneness. Just pour, close and cook, and you'll have a delicious waffle in no time
Belgian Waffle Makers
Belgian waffle makers tend to be more expensive than their basic counterparts. Just pour in the batter, close the cover and bake. 
In most cases, the best Belgian waffle maker for your home can make one to two waffles at a time, though one is most common. The Belgian waffles this type produces are thick, fluffy and golden.
Nonstick Waffle Makers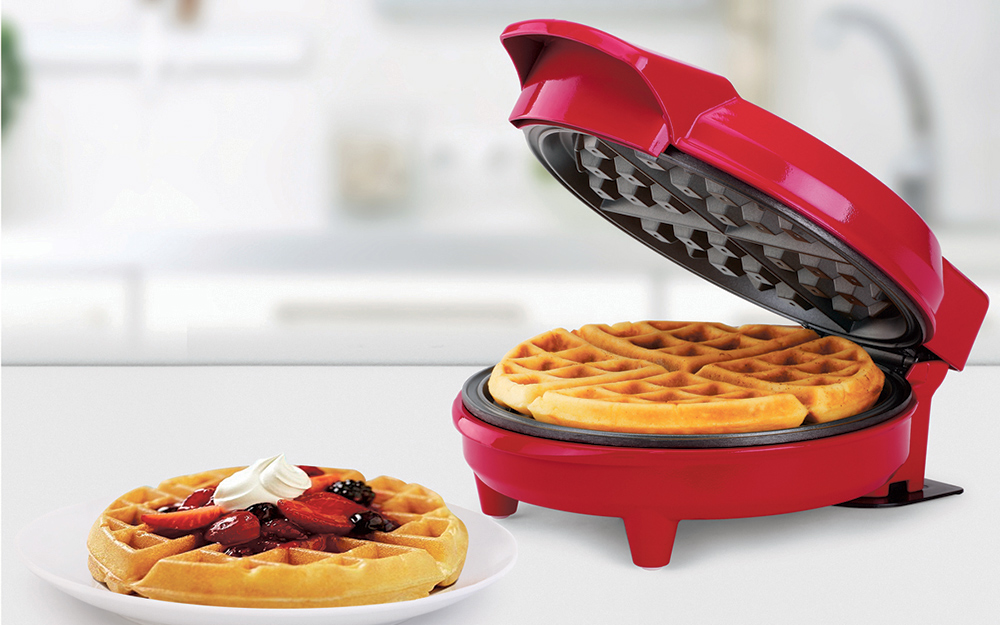 These waffle makers feature high-quality baking plates with a nonstick coating. This makes the plates easier to clean, and in some cases, the plates can be removed to make cleaning even easier. 
Many models also feature ready indicator lights and overheat protection so you can ensure your waffle reaches the right level of doneness.
Single Waffle Makers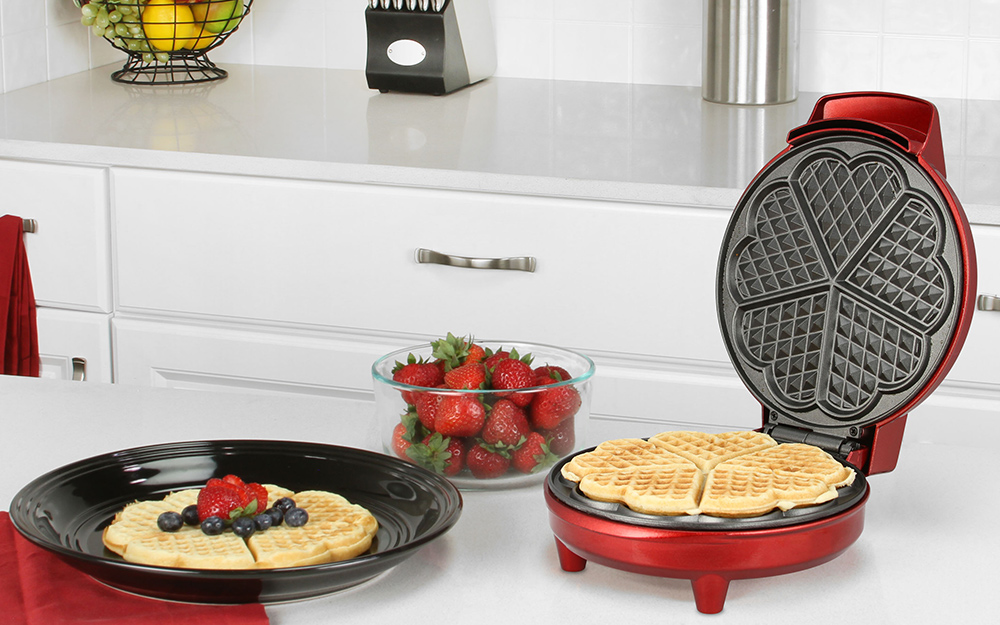 Almost all classic waffle makers fall into the single waffle maker category. Although they can only cook one waffle at a time, they make up in quality for what they lack in quantity. 
This style of waffle maker is more compact than other options, so it is a great space-saving choice for smaller kitchens.
Double Waffle Makers
Like single waffle makers, double waffle makers are somewhat limited in the quantity they produce. 
Double waffle makers are great options for smaller kitchens and households with one or two occupants. They usually feature an easy-to-clean nonstick coating that makes after-breakfast cleanup a breeze.
4-Slice Waffle Makers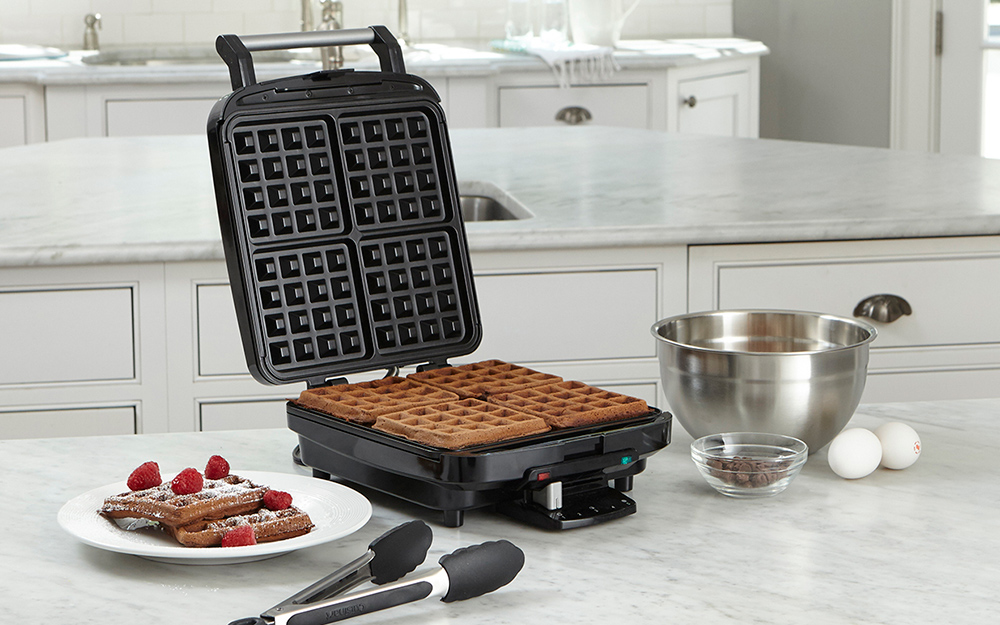 These high-performance waffle makers feature ready-to-bake and ready-to-eat indicator lights, along with multi-setting browning control to help you craft the perfect waffle. 
They make deep-pocket waffles that give you more room for toppings and add-ins. If you need more than two waffles at once, 4-slice waffle makers can produce four one-inch Belgian waffles in very little time.
Flip Waffle Makers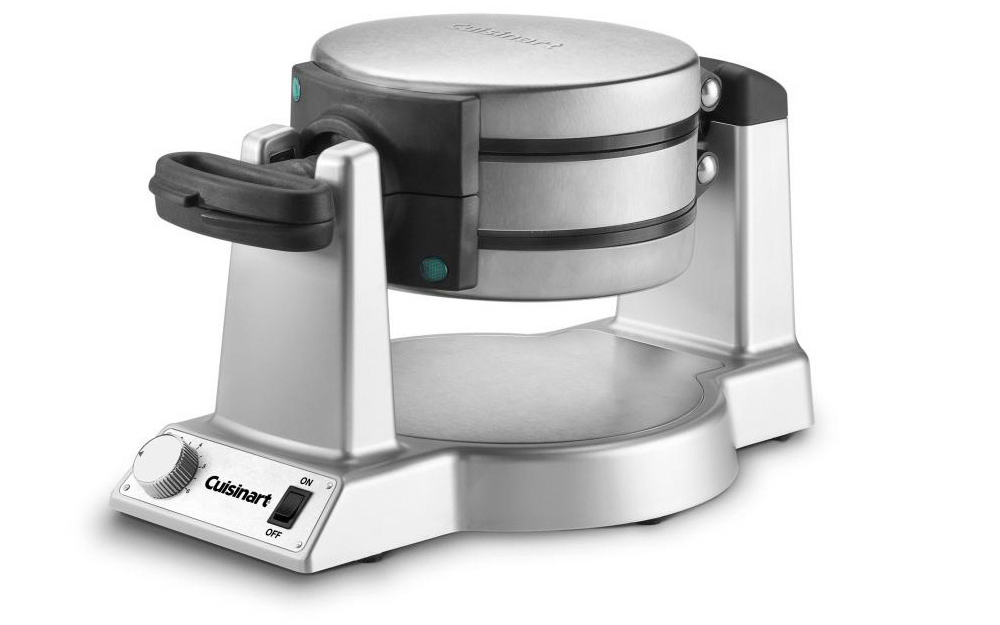 Flip or rotating waffle makers offer no mess and easy cleanup. Their cool-touch handles make it simple to take a more hands-on approach to waffle preparation. Just rotate and cook to create perfect, even-cooked waffles every time you use this waffle maker.
Vertical Waffle Makers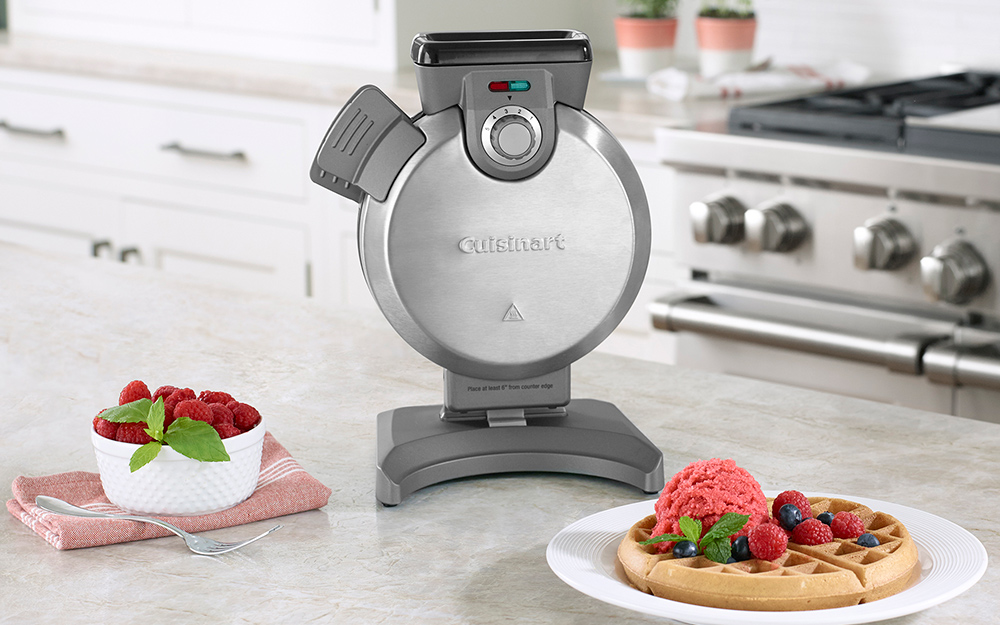 This type of waffle maker also boasts nonstick plates for easy cleanup, as well as a vertical design that is easy to fill for perfect results and well-cooked waffles. 
This style takes up less space in your kitchen. With a vertical waffle maker, waffle thickness is consistent, and different browning level options mean you'll have a top-notch waffle every time.
Shaped, Designed and Themed Waffle Makers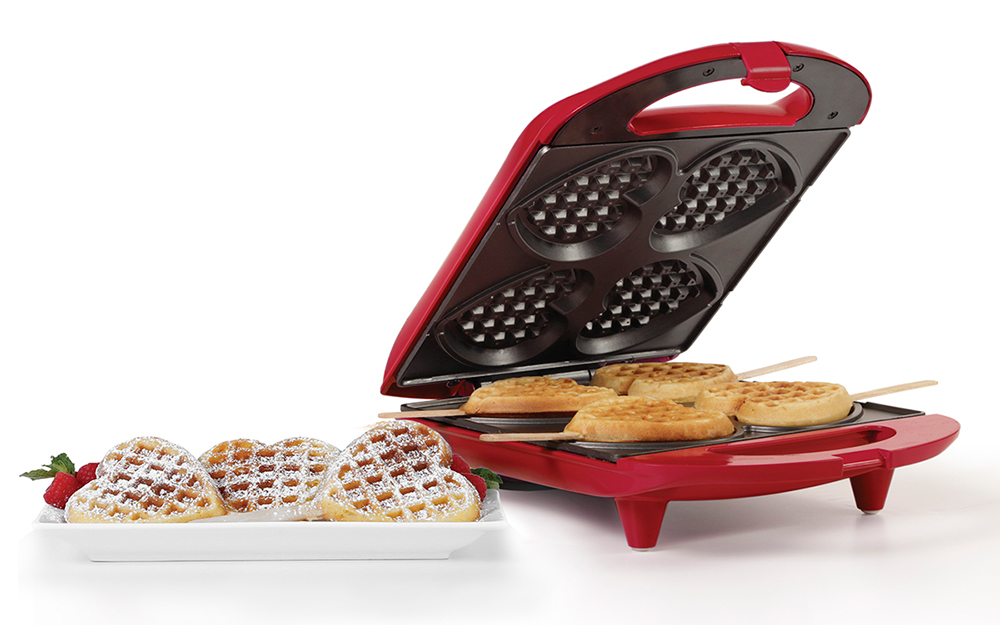 Novelty waffle makers with different shapes, designs or themes are often more expensive than other styles but can also be less durable.  While these waffle makers are not recommended for everyday use, they can liven up any special occasion with heart-shaped waffles, character-shaped waffles and more. 
When considering a novelty waffle maker, like a heart-shaped waffle maker, it's important to note they usually cannot make more than one waffle at a time. They also have limited temperature control and less room for add-ins.
Explore More on homedepot.com