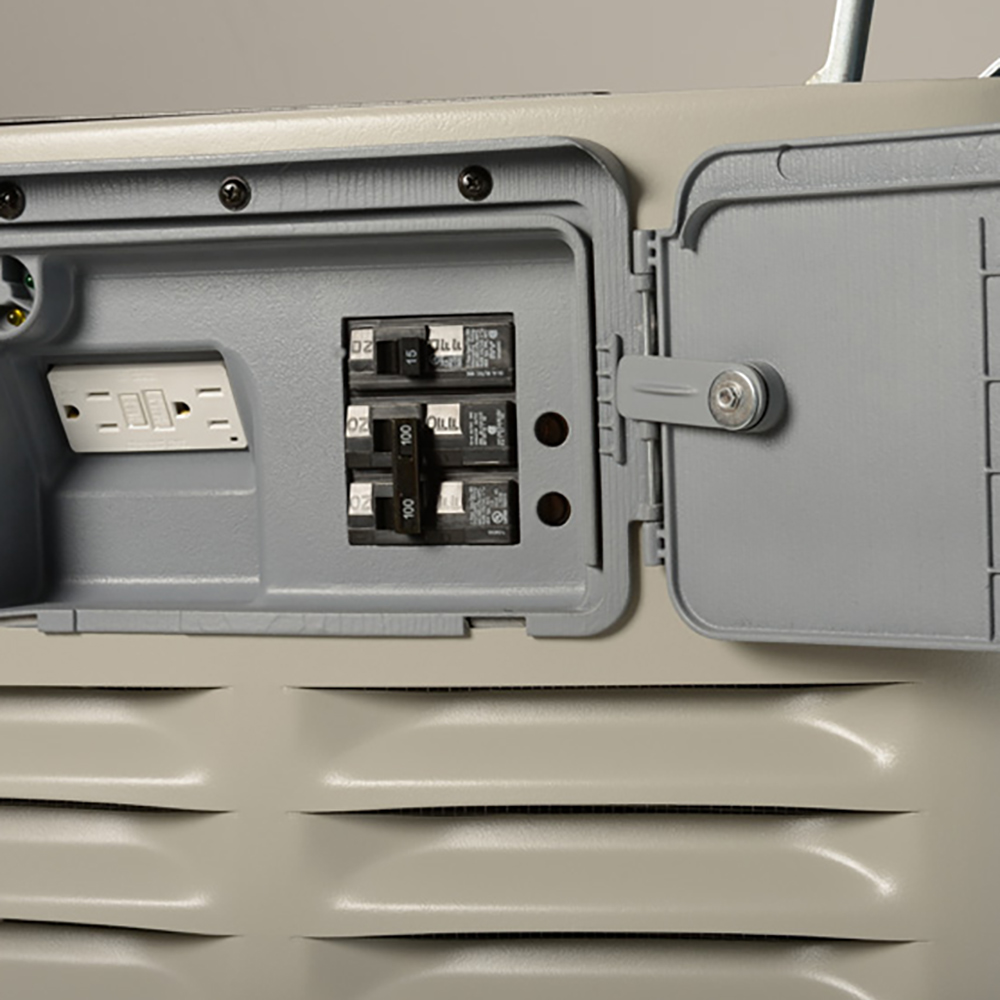 When storm season hits, there's always a chance you could be knocked off the grid by a power outage. A transfer switch lets you take your household off the utility power line, open a line to a backup generator and then switch back once grid power is restored. A transfer switch is an essential part of safely and legally using backup power. This guide will explain the two different types of transfer switches so you can feel confident you're choosing the best switch to keep your essential appliances running during a power outage. 
Safety Tip: Maintenance and testing must be done on your transfer switch on a regular basis. Consult the manual for manufacturer's recommendations. 
How Transfer Switches Work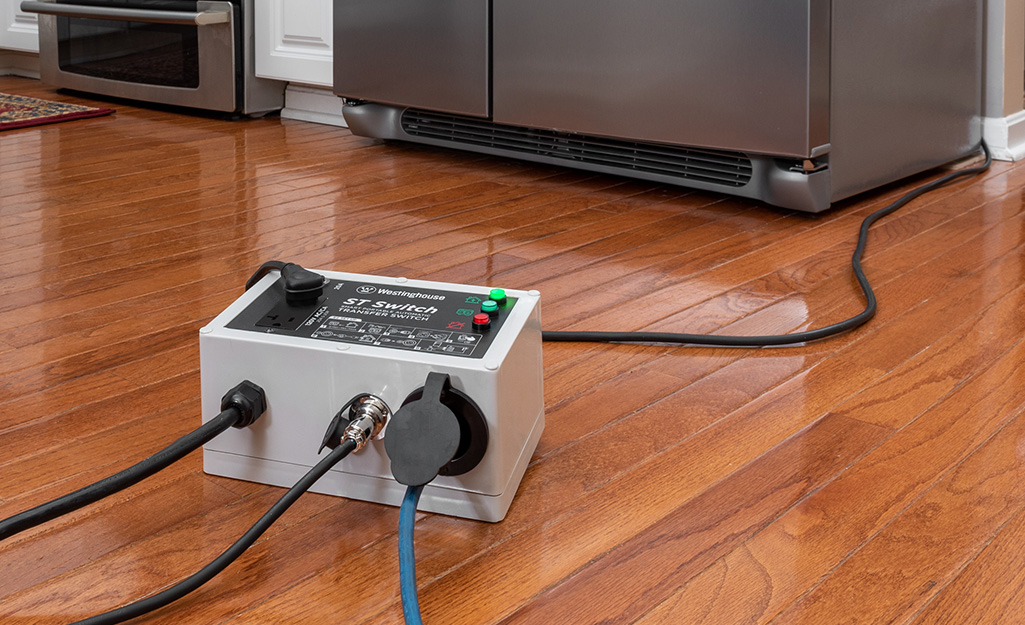 Transfer switches are permanently hard-wired to your home's electrical panel and installed nearby. These switches solve the problem of backfeeding, which occurs when electricity runs backwards out of the house and through the utility transformer. Backfeeding can cause serious damage to electronics and create a dangerous environment for electrical grid equipment and service personnel. A transfer switch eliminates this hazard by making sure that your electrical service line is disconnected while your home is receiving generator power.
Per the National Electrical Code (NEC), all transfer switches must have a three-position LINE-OFF-GENERATOR or ON-OFF-ON switch to keep power from accidentally backfeeding. The three positions, with OFF located between LINE and GENERATOR, ensures that the switch goes through the off position when changing from one power source to the other, fully disconnecting the current source before the other is turned on. This maintains the safety of electrical workers—and everyone on your premises.
Having a backup generator on your property is a great way to ensure that all your essential appliances will keep running during a power outage. But there are different types of generators with different types of transfer switches, so deciding which solution is best for your setup is important for getting best use out of your backup power. There are two main kinds of transfer switches—manual and automatic. 
Tip: Many areas require a transfer switch to be installed by a licensed electrician. Be sure to check local electrical codes before installing one yourself. 
Manual vs. Automatic Transfer Switches
Manual vs Automatic Transfer Switches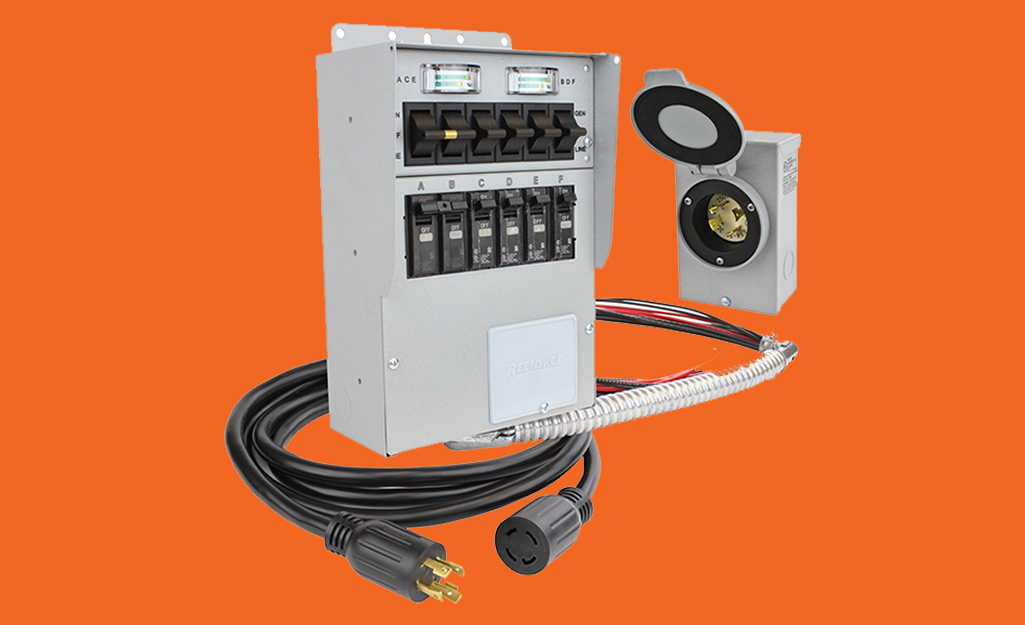 Manual transfer switches require someone on site to push a button to switch the power over to the other source. These types of switches work with portable generators that you also have to turn off and on manually. Manual switches are simpler than automatic switches to install, use, and maintain, since they require fewer complicated electronics. They also cost less to manufacture than automatic transfer switches, making them more wallet-friendly, too.
Automatic transfer switches pair well with home standby generators that are permanently installed. When the grid power goes out, an automatic switch gets to work right away and restores electricity without any action on your part. Since automatic switches turn on without anyone on site at all, you don't have to worry about your freezer thawing if the utility power goes out when nobody's around. 
Automatic switches are more of an investment, but they come with increased convenience and performance—especially if you have a business to run. Places like hospitals and data centers can't afford any power interruptions, and the solution to this problem is an automatic transfer system. When the outage is over, your automatic transfer switch will shut off the generator and bring you back onto utility power.
Additional Options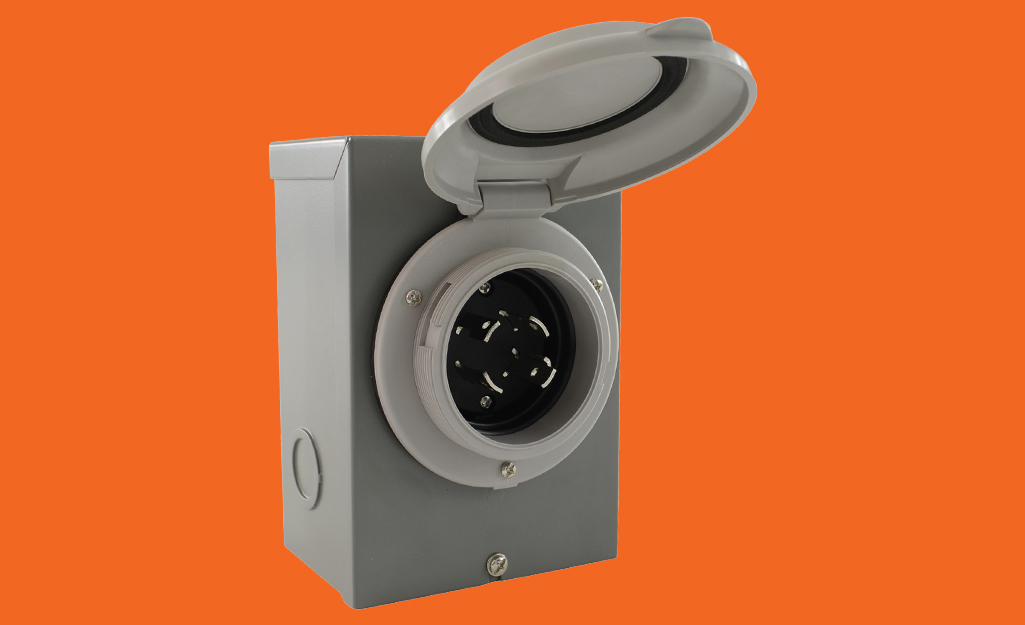 Your transfer switches can be pre-wired or attached to an inlet box. 
Pre-wired transfer switches come with all of the wiring you need to connect the switch to the main breaker panel. All you need to do is attach the conduit to the main box, pull the wires through the conduit, and wire the circuits on the transfer switch to the breakers on the main panel representing the circuits you want to power with the generator. 
An inlet box, mounted to an outside wall and hard-wired to a cord-connected transfer switch, keeps you from having to run the heavy-duty generator extension cord into the house to power the generator. 
Outdoor transfer switches must be encased in weatherproof housing. They are installed on an outside wall as close to the main breaker panel as possible.
Choosing the Best Transfer Switch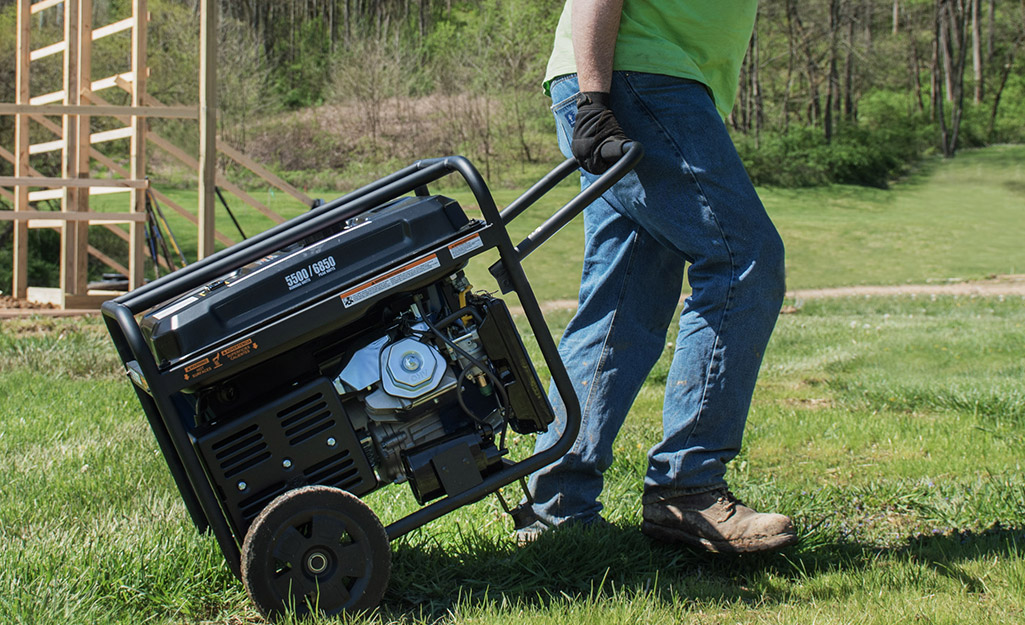 Learning how to choose the best transfer switches for your generator will ensure optimal performance in case of a power outage. If you're in doubt about installing a transfer switch, hire a qualified electrician to install it. If outages aren't very common in your area, or you have a small home, pair a portable generator with a manual transfer switch. If you're running a large property or business, or you just want extra peace of mind when storm season rolls in, investing in a permanent and automatic solution with a standby generator is a good idea.
Know the difference between an automatic and manual transfer switch to determine which best suits your home's electrical wiring system. Learning how to choose a transfer switch for your generator will ensure the best performance in case of a power outage. You may need a qualified electrician to install it.
Need a transfer switch to get your home ready for storm season? The Home Depot delivers online orders when and where you need them.
Explore More on homedepot.com