Wet/dry vacuums are useful for cleaning in the home and indispensable for picking up job-generated debris in the workplace. This appliance uses powerful suction to remove dry messes much like a vacuum cleaner. The added benefit is that it cleans up liquids like coffee or toilet water.   
Wet/dry vacs vary in storage capacity, power, filtration and essential features. The best shop vacs for use on a factory floor may be too powerful for occasional weekend work in the garage. This guide describes the diverse types of wet/dry vacuums on the market, the best uses for them and whether to consider a robot wet/dry vacuum for your cleaning.
What to Consider in Choosing a Wet/Dry Vacuum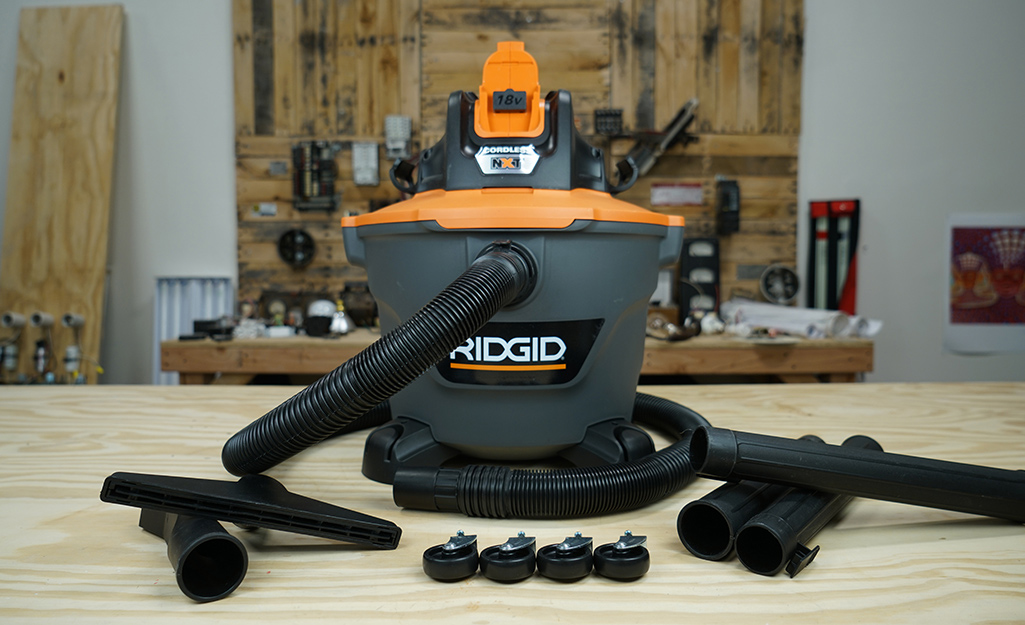 The best wet/dry vac is equipped to help you clean a kitchen spill and the sawdust from a DIY project in your basement. There are many different types of wet/dry vacs on the market. One size does not fit all when it comes to the choice of a unit for your cleaning jobs.   
When shopping for a wet/dry vac, take into consideration how you will use it before you decide upon one.  
Size and weight: Wet/dry vacs are available in a range of sizes. The smallest models are lightweight and compact, but a larger model might be what you want for the workshop or basement.
Noise level: The noise level of an operating wet/dry vac can be as loud as a working dishwasher. That might not be much of a concern if you need one for the garage, but the noise level can affect your decision if it is for the kitchen. It helps to know that the best shop vacs for home use operate at less than 70 decibels.
Corded versus cordless: Rechargeable battery-powered cordless wet-dry vacs are an option if portability is important for indoor and outdoor cleanups. The capacity of these types of wet/dry vacs is commonly low.
Attachments and extra features: Many wet/dry vacs have space for shop vacuum attachments and useable features. On-board or built-in tool storage holds the nozzles and cleaning accessories along the side of the vacuum. Shop vac hoses and nozzles with large, wide passageways greatly reduce the potential for clogs and blockages.
Safety features: There are wet/dry vacs with safety features to ensure operation around children and pets. Many models of the best wet/dry vacs have retractable safety cords to lessen the risk of tripping or stepping on it. Emergency shutoff options can cut the power supply if needed. Others are equipped with wheel locks to keep the wet/dry vac in place during use.
Wall mounting: A wall-mounted shop vac is the best cordless shop vac option for limited space, such as a garage workshop.
What to Look For in Wet/Dry Vac Performance
Look for certain performance specs the best wet/dry vac model has for cleaning, such as the motor, sealed pressure, cubic feet per minute and peak horsepower. 
Wet/dry vacs operate on either a single-state or two-stage motor. A single-stage motor uses a single fan, or impeller, that creates suction at a high air flow volume. Single-stage motors work well in wet/dry vacs designed for workshops, home and light industrial use.  A two-stage motor uses two impellers to create more suction. This makes the wet/dry vac suitable for commercial work.
Sealed pressure (SP) measures the suction pressure in inches of water if you were to use the wet/dry vac to pick up water. The best shop vacs have SP ratings of 75 or better.
Cubic feet per minute (CFM) is the measured air flow of a wet/dry vac. An air flow of 125 CFM is strong enough for your wet/dry vac to pick up fine dust, dirt and almost anything you'll want to clean up.
Peak horsepower (HP) is the maximum output of the motor. Small shop vacuums with a high horsepower engine and low tank capacity work well in restricted spaces. A more powerful motor might not necessarily mean a more robust wet/dry vac, as factors such as the length and diameter of a hose can affect the suction and overall performance.
Small Capacity Wet/Dry Vacs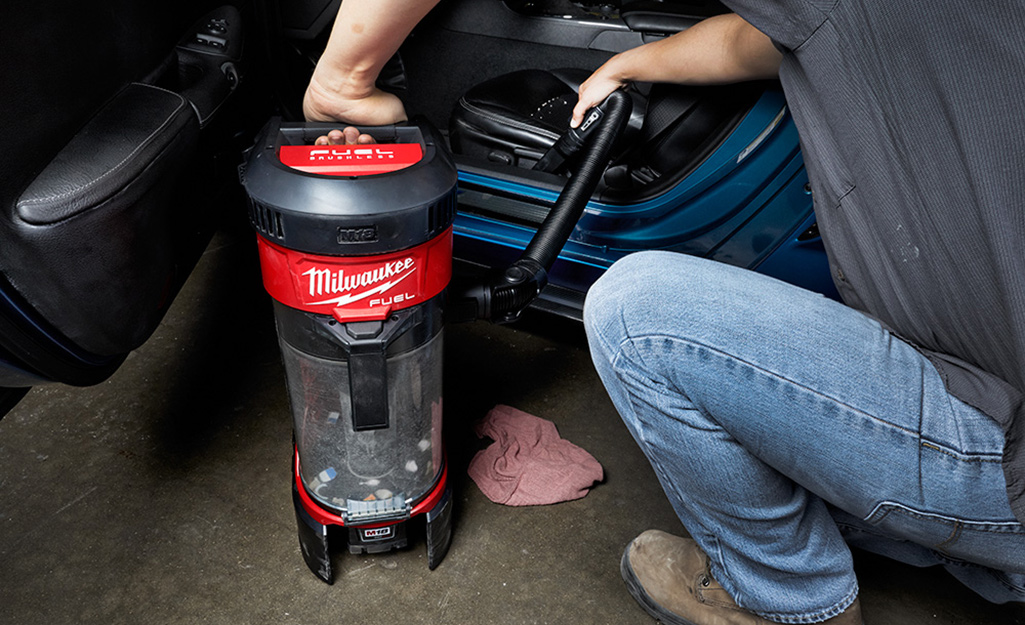 When it comes to light cleaning tasks around the home, car or boat, small capacity wet/dry vacuums are suitable for the job. The best small shop vac is equipped with a tank of from 2 to 6 gallons, enough to collect small spills and messes. The smaller horsepower motor of these wet/dry vacs, commonly 1 HP to 4.5 HP, translates to quieter operation. Look for a small capacity wet/dry vac with a CFM flow of between 60 and 75. 
Medium Capacity Wet/Dry Vacs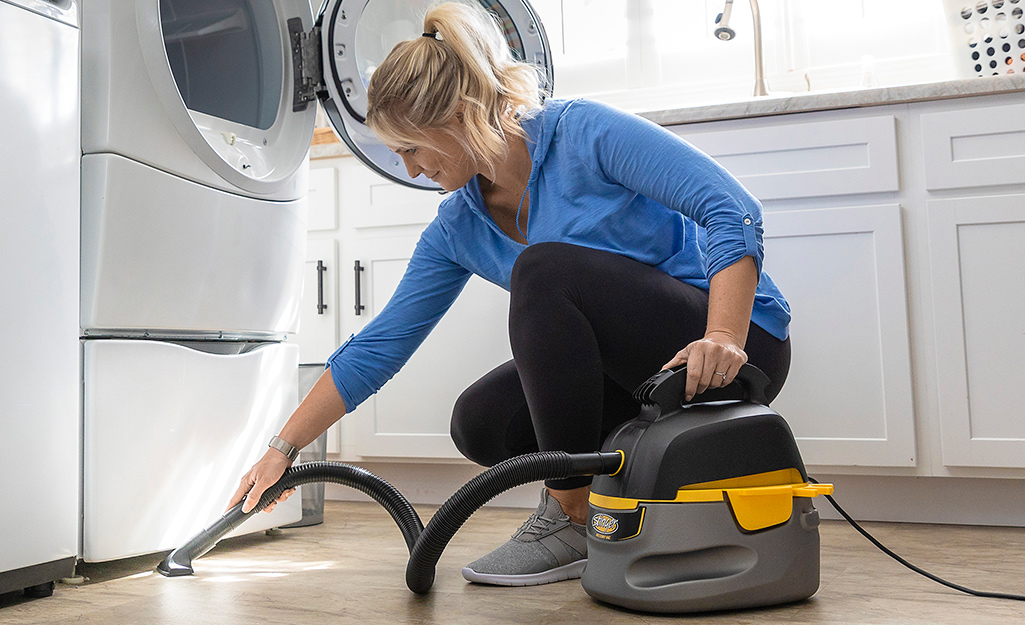 A medium capacity wet/dry vacuum's collection tank can hold about 6 to 14 gallons of liquid to make any cleanup job easier. The 5- to 6-HP motor can handle anything from fine dust to dirt and debris tracked inside the home or workshop. A medium capacity wet-dry vac with a CFM flow rating of 75 to 150 is effective for the task. 
Large Capacity Wet/Dry Vacs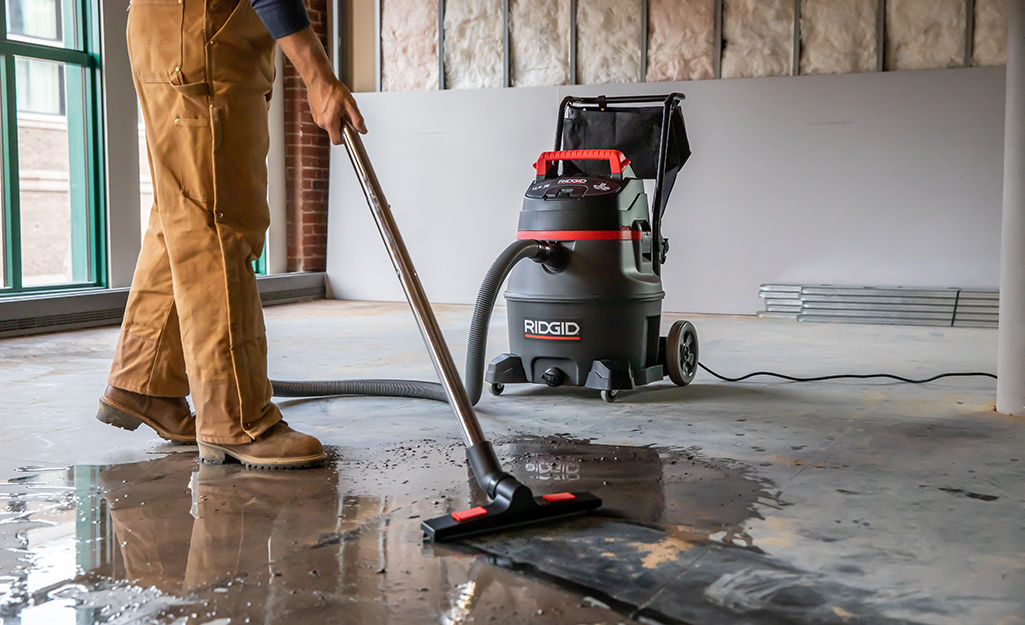 Big cleaning jobs require the best wet dry vac designed for high performance. A professional grade wet/dry vacuum unit with a 14- to 18-gallon tank is useful for removing a lot of water spilled across a large area and for cleaning up the dust and debris left over from a renovation project. The best wet/dry vac for heavy-duty tasks is powered by a motor of at least 6 to 6.5 horsepower and has a CFM of over 150. 
Maintenance Shop Wet/Dry Vacs
The best shop vacs for maintenance shops can pick up the worst kinds of waste – dirt, metal shavings, shards of glass, chemical spills and so forth. Commercial shop vacs have large capacity canisters that can be washed out completely. They also use wide hose attachments suitable for picking up scraps of debris.  
Vacuum Mops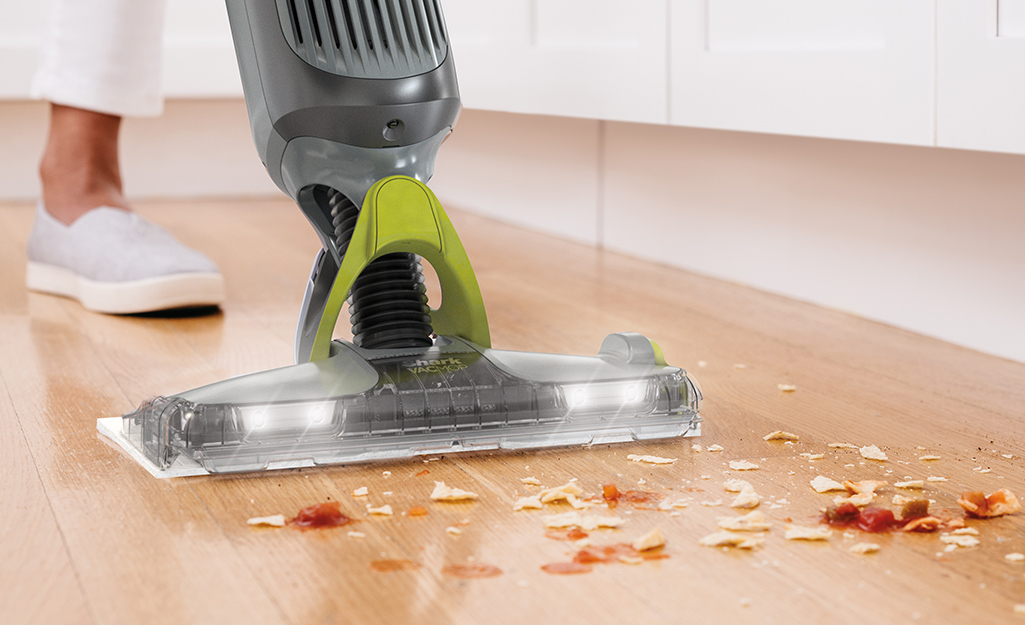 Vacuum mops perform dual tasks – the unit can suction dirt and debris as it clean up spills. The light weight and small canister make vacuum mops easy to maneuver and control. Vacuum mops are most effective on hardwood, linoleum, tile and laminate floors.  
Portable Wet/Dry Vacs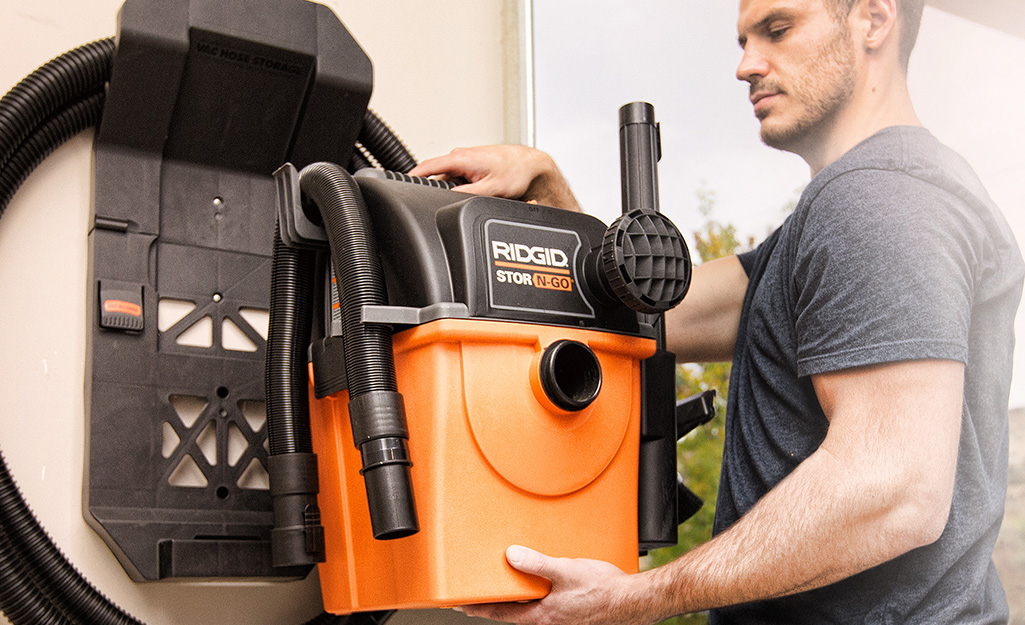 A hand-held model with a small storage capacity is more suitable for home cleanup than one with a 50-gallon capacity for industrial use. The best small shop vac with wheels and handles may be the size you need for a garage, car or patio. Larger wet/dry vacs that can be mounted on walls are space-saving options that work well for indoor and outdoor cleaning tasks. 
Dust Collection Wet/Dry Vacs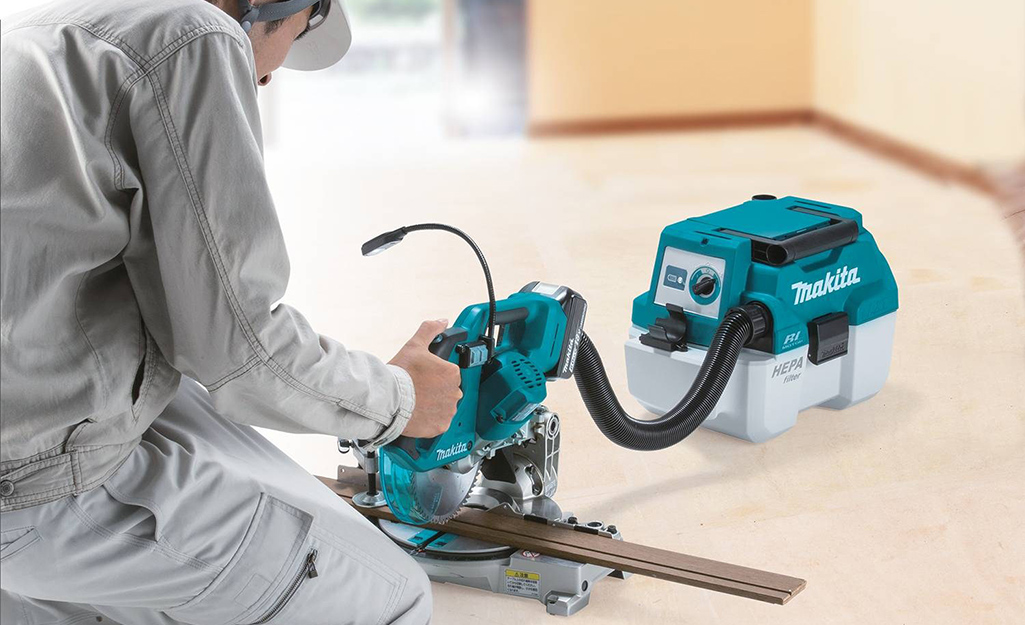 Workshops generate a substantial amount of fine dust and particulates that can be harmful to people not wearing respirator masks while working. The best shop vacs designed for dust extraction are equipped with pre-separators attached to hoses that collect dust and debris generated by electric tools. Many wet/dry vacs can be modified with attachments designed for dust collection.   
HEPA-Rated Wet/Dry Vacs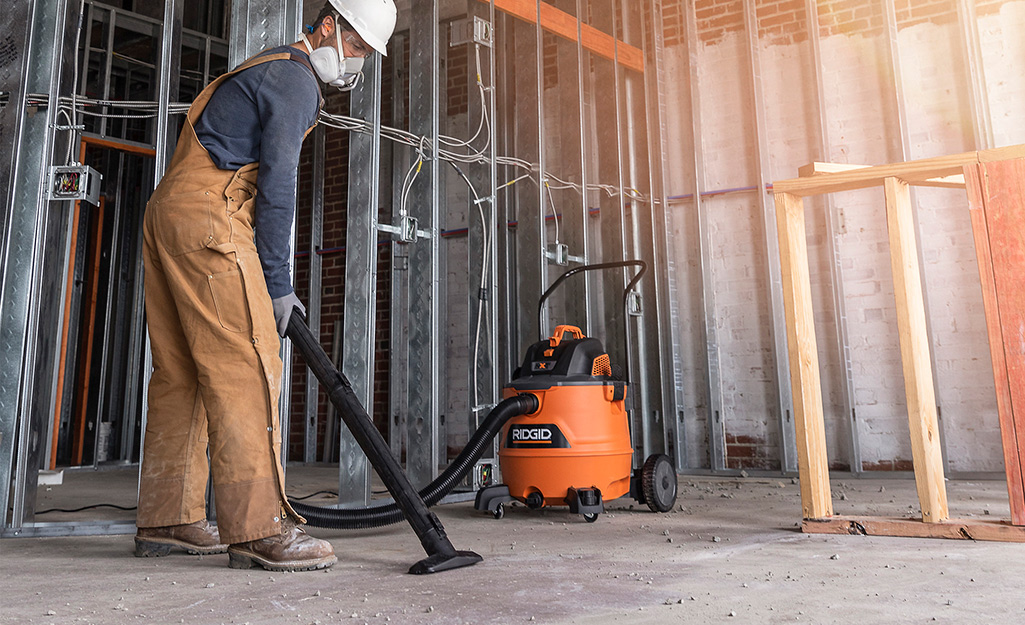 HEPA (high efficiency particulate air) filters trap dirt, allergens and other particles and prevents them from recirculating.  The best shop vacs with HEPA-rated filters harness 99.97 percent of dust mites, pollens and other potentially harmful airborne substances. 
Garage Shop Wet/Dry Vacs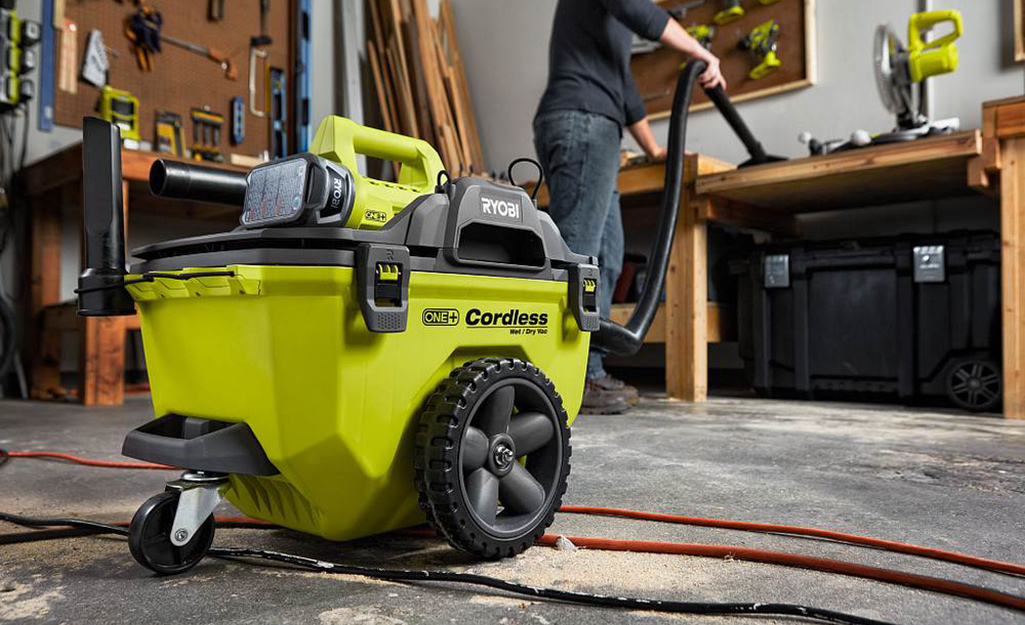 Garages and car detailing shops can get messy from all the dirt, lubricant products, cleaning liquids and metal debris. The best wet/dry vac for this environment can operate on different floor surfaces. Long power cords and cleaning nozzles and tubes extend the range of these shop vacs. Many are portable or have wheels or casters that let you reach all the corners of the garage or shop.  
Robot Wet/Dry Vacs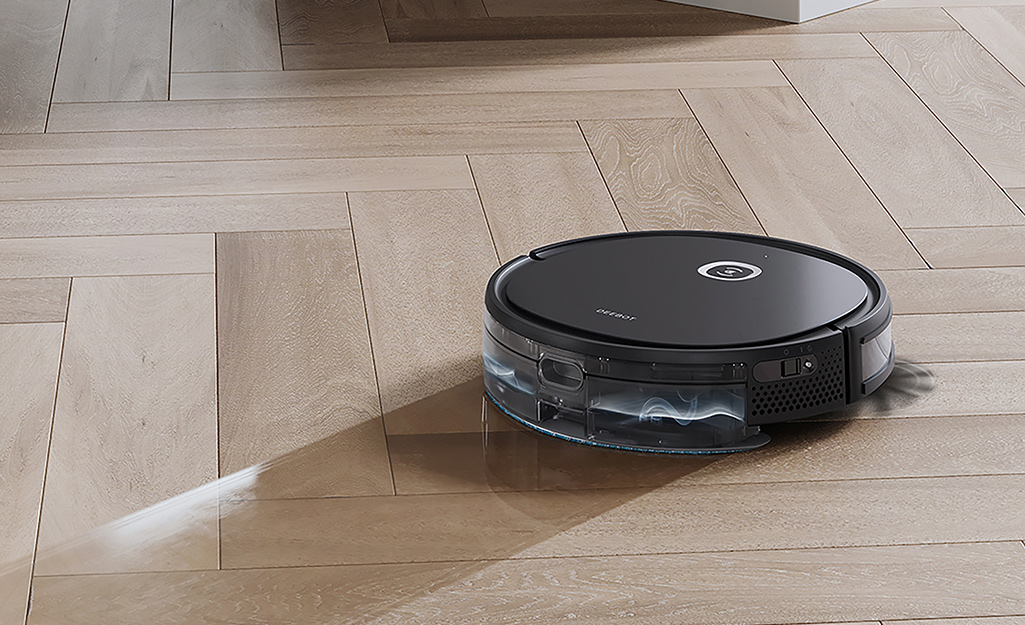 Robot wet/dry vacuums offer the ease and convenience of a self-guided and programmed unit that performs cleaning tasks.  
Robot wet-dry vacs contain two tanks, one for picking up dust and dirt in suctioning mode and the other for collecting water or cleaning fluids in mopping mode. The sensors and cameras installed in most robot wet-dry vac models scan and map out the areas for cleaning. 
Smart technology lets a person use an app via a smartphone or voice interactivity to control the robot wet-dry vacuum, start or stop it and to set cleaning times.  
Consider these factors when checking out a robot wet/dry vacuum for home or commercial use. 
Robot wet/dry vacs run on rechargeable batteries. Look for models powered by batteries that last 60 to 90 minutes for a full cleaning cycle.
Robot wet/dry vacs perform best on flat, hard surfaces like hardwood flooring, vinyl floors and tile. Look for units equipped with carpet sensors that prevent the robot from moving onto rugs and shaggy carpeting while in wet mopping mode.
Wet/dry vacs vary in storage capacity, power, filtration and essential features. The best wet/dry vac for your home has the versatility to perform a range of cleaning tasks. When it is time to buy one, download The Home Depot Mobile App and look over the inventory of products to find the wet/dry vac that is best for you.  
Explore More on homedepot.com