A new HVAC system is a big investment, which is why it's important to thoroughly research all of your options. Choosing the right HVAC service provider also means choosing a reliable resource to help you choose the best brands, product tiers and types of equipment for your home.
Consider Your Brand Options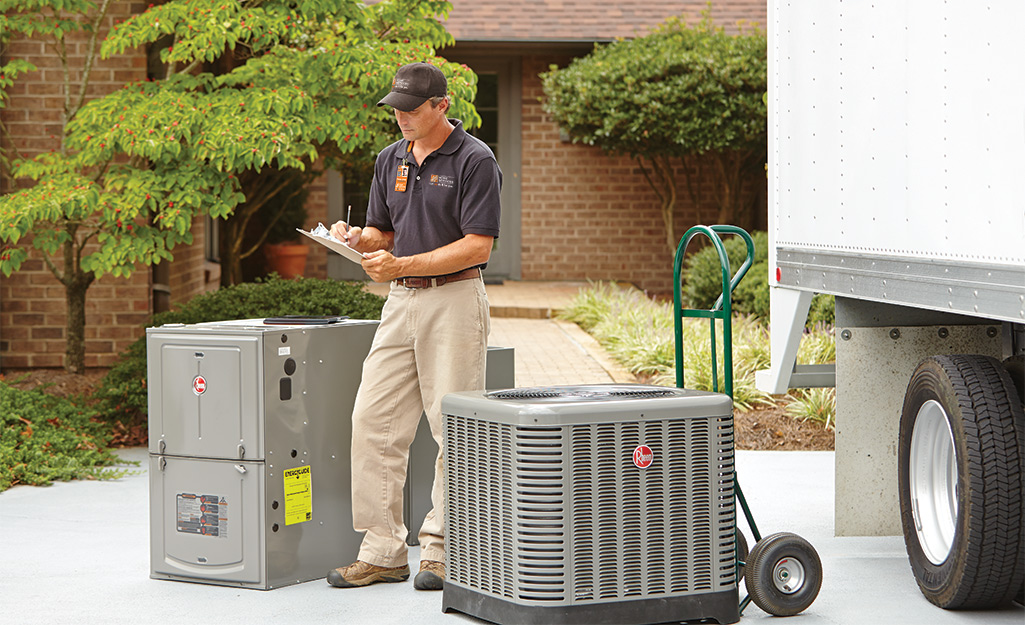 When investing in an HVAC system, you'll want to choose a reputable brand with a good track record of quality. The Home Depot proudly installs four of the top HVAC brands in the U.S.: Carrier, Rheem, Lennox and Amana. These brands are:
Trusted
Known for their reliability
Sure to offer innovative, energy-saving features to help you stay comfortable in your home
Sure to offer a range of product tiers to ensure you find the right solution to fit your budget
Your service provider can help you decide which brand will work best for your needs and budget.
Understanding Product Tiers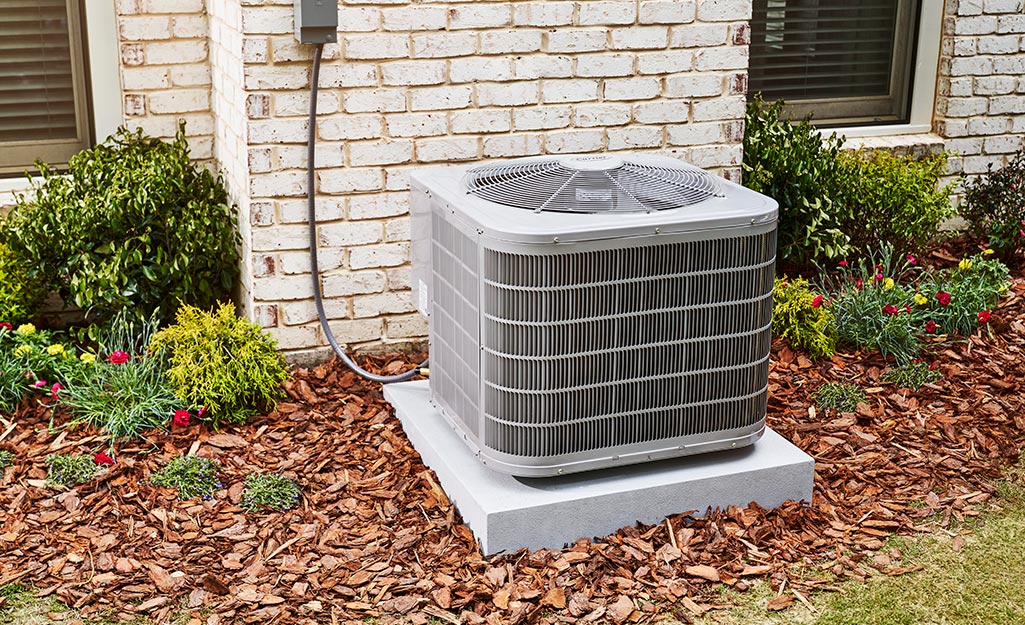 Most brands offer options that are tiered in a "good, better, best" fashion. Products vary based on their comfort features, control options, energy efficiency, warranty and sound ratings.
Keep in mind that most systems will last between 10 to 20 years, so this is a long-term investment. Often, the additional upfront expense of a higher tier system will be outweighed by long-term energy savings.
Make sure your service provider explains all of the options available to you so that you can make an informed decision on the level of equipment you choose.
Choose the Right Products with Help From Your Service Provider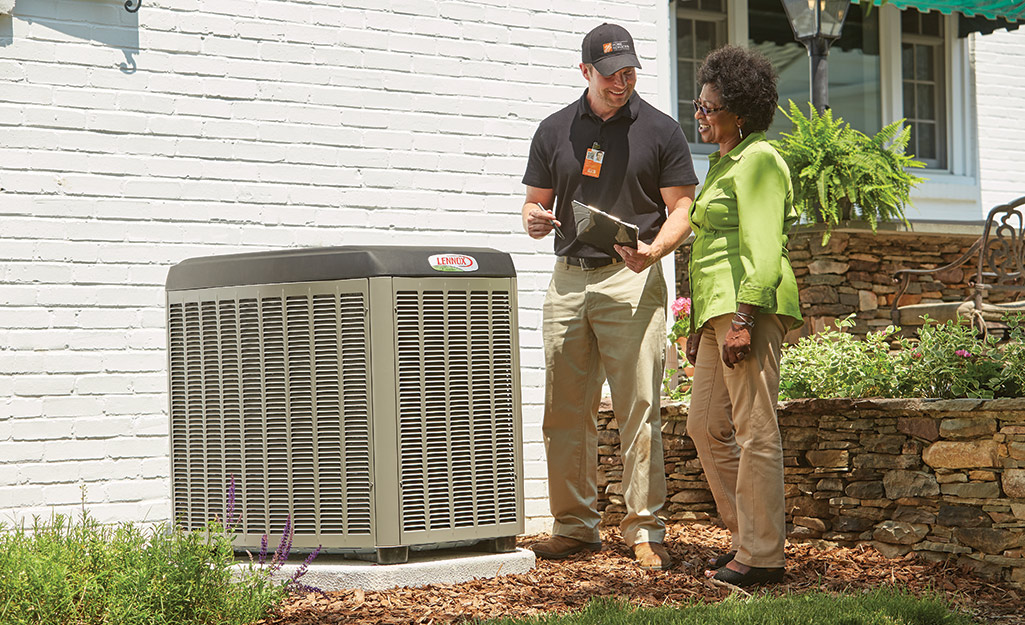 Do I need to replace both my outdoor unit and my indoor unit together, or do I need to replace it altogether?
Should I stick with my current type of HVAC equipment, or is there a better option available on the market today?
Will my Wi-Fi thermostat work with my new system?
These are just a few questions you may have regarding HVAC products that your service provider can help answer. Whether you want to simply replace your current system, make your home more comfortable or increase your home's energy efficiency, your service provider should work with you to assess your current system and provide equipment options based on your budget, home and region of the country.
Some products and accessories that your provider may recommend include:
Air conditioners
Heat pumps
Furnaces
Boilers
Ductless mini-split systems
Air purifiers
Humidifiers
Wi-Fi thermostats
9 Questions To Determine The Right Comfort Solutions For Your Home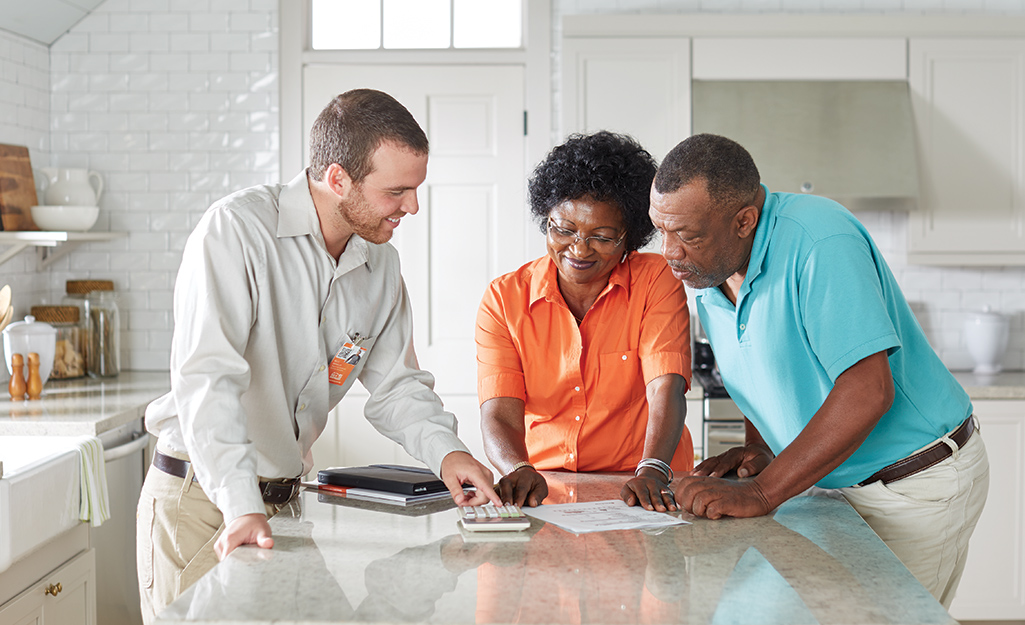 Have these answers ready before your in-home consultation.
What are your goals? (Comfort? Savings on energy bills? A permanent solution for a malfunctioning HVAC system? A solution for a currently unheated/cooled space?)

What is your home's construction and how is it laid out? (Does it have existing ductwork?)

What fuel options are available to your home? (Gas, electric, oil, propane, etc.)

How long do you plan to live in this home?

Are there any hot/cold rooms in your home that you'd like to make more comfortable? 

How close is your current HVAC equipment to your living or sleeping area? (Do you need equipment that has low sound levels?)

Is your ductwork loud, leaky or lacking insulation?

Would you like to be able to set your temperature and control your HVAC equipment remotely with a smart thermostat?

Do you have concerns about humidity or indoor air quality?
Quality Installations by the Home Depot HVAC Professionals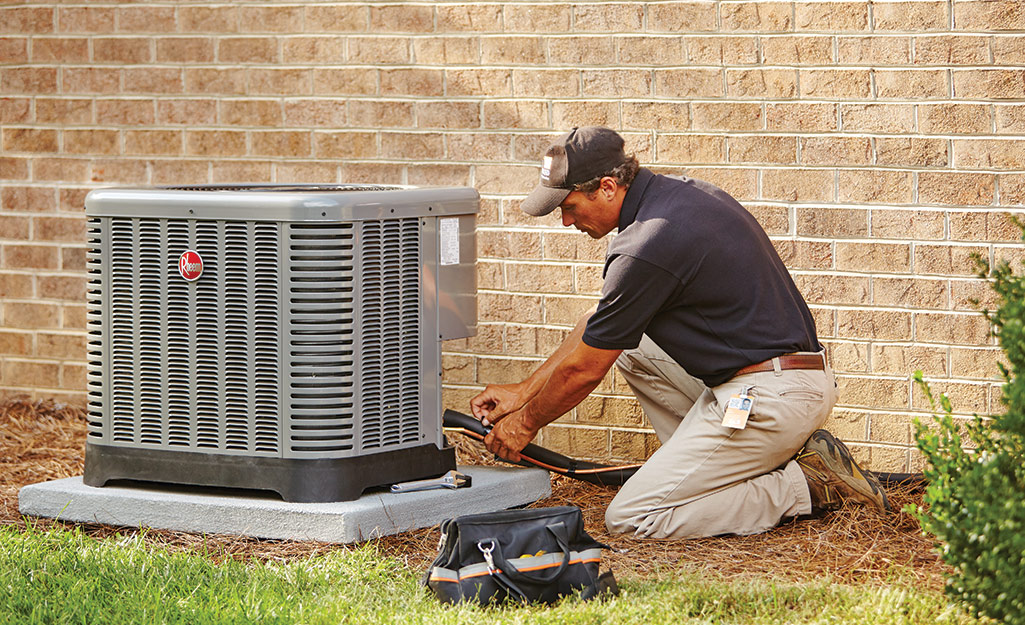 The quality of the installation is just as important as the performance and efficiency of your HVAC system, so you'll want to choose a service provider who is licensed, has years of experience and good reviews. All of The Home Depot's professionals are local, licensed and background checked with years of industry experience. 
Our professionals provide you with the best service and in-home experience, along with free in-home installation consultations and affordable pricing on repair and maintenance visits. They are held to strict standards for installation excellence and customer satisfaction, and most importantly, all work is backed by The Home Depot.
In many cases, emergency repairs can be scheduled same-day or next day. Call 800-HOME DEPOT or visit www.homedepot.com/hvac to request a free in-home consultation or installation appointment.
Choosing the right HVAC system for your home is made easy with this handy guide. The Home Depot makes it simple to shop our wide range of HVAC units by downloading The Home Depot Mobile App and finding what you need.
Explore More on homedepot.com