There are different electrical outlet types with various features and wiring requirements that change depending on their use. The most common electrical outlets are 15-amp outlets. They are designed to accept standard plugs for most small appliances and lamps. Use this buying guide and learn facts about standard residential wiring requirements and appropriate outlets for various home uses. Be confident when choosing the right electrical outlet for your needs.
Considerations When Choosing an Outlet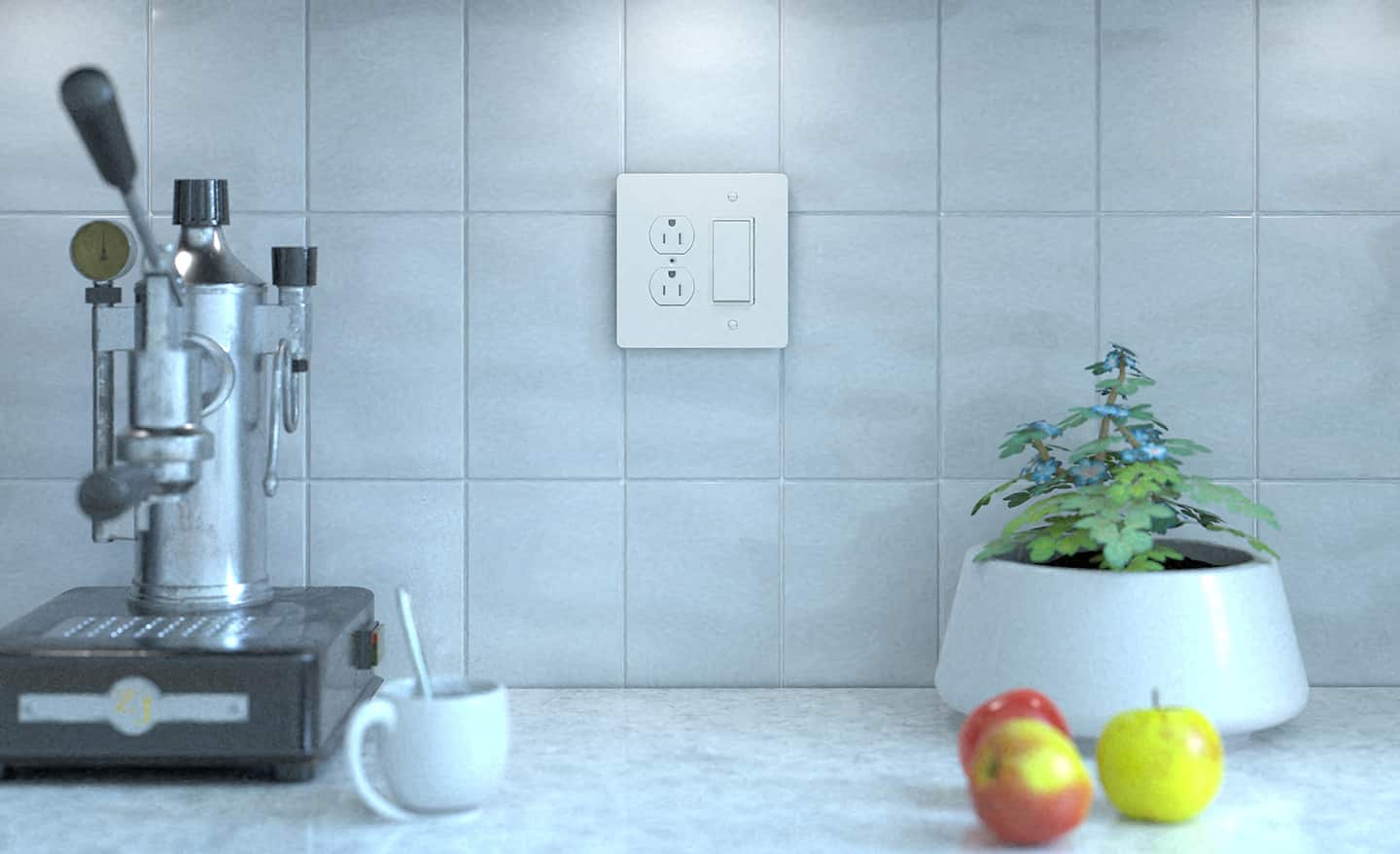 There are various types of electrical outlets designed to match the requirements of your appliances, power tools and electronics. The most important factor, however, in choosing the right outlet is the wiring requirements. Most homes in the U.S. are wired with a combination of 15-amp and 20-amp, 120-volt circuits.
Because 15-amp receptacles can be used with 20-amp circuits, most of these electrical outlet types are the ones found in American homes. They have two slots and a U-shaped grounding hole. A 15-amp circuit is usually served by 14-gauge wire and is protected by a 15-amp circuit breaker or fuse.
20-amp receptacles have a horizontal slot branching off one of the vertical slots. Appliances, such as microwaves, often have 20-amp plugs and must be plugged into a 20-amp outlet. Electrical plugs designated as 20-amp will not fit into 15-amp outlets. A 20-amp circuit, protected by a 20-amp breaker or fuse, must be served by 12-gauge or 10-gauge wire.
The easiest way to determine whether a circuit is 15 or 20 amps is to look at the corresponding breaker or fuse in the breaker panel. Dedicated circuits are electrical lines that carry an electrical current to one single outlet. 20-amp receptacles are recommended for major appliances, so that they have an ample and consistent stream of power for safe operation.
When shopping for major appliances, you'll also need to determine whether you need a 3-prong vs. 4-prong cord.
3-prong plugs are used for homes built before the year 2000.
4-prong plugs are used for homes built after the year 2000.
Tip: When you purchase a new appliance, a 4-prong cord is included with the appliance by default. If your home is equipped with a 3-prong outlet, you will need to purchase a 3-prong cord or connector adapter separately.
15-Amp Duplex Receptacle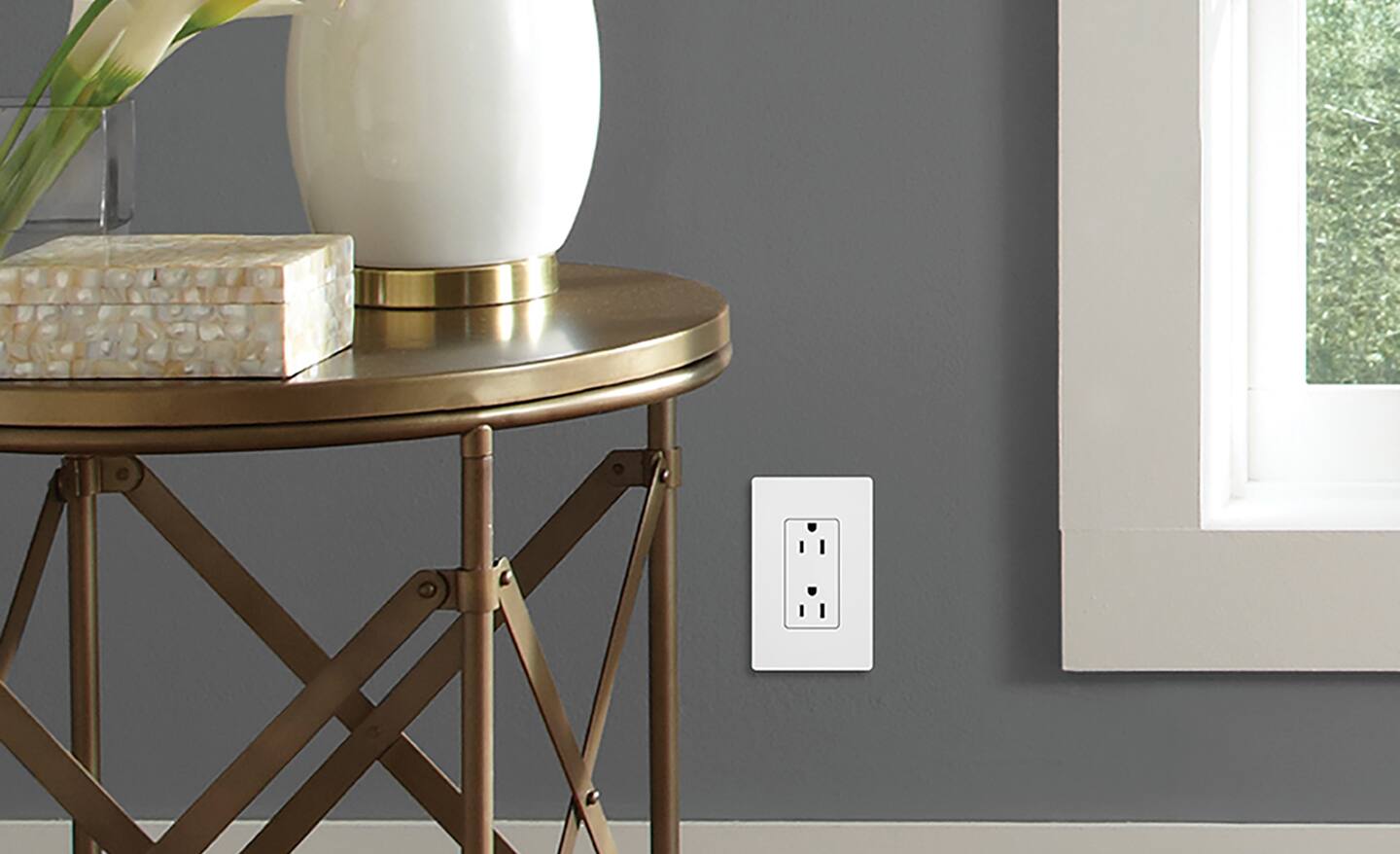 A standard 15-amp duplex receptacle outlet is the most common type of outlet used in residential homes. Each of the two outlets has a long (neutral) slot, a shorter (hot) slot and a half-round grounding hole.
Combination Outlet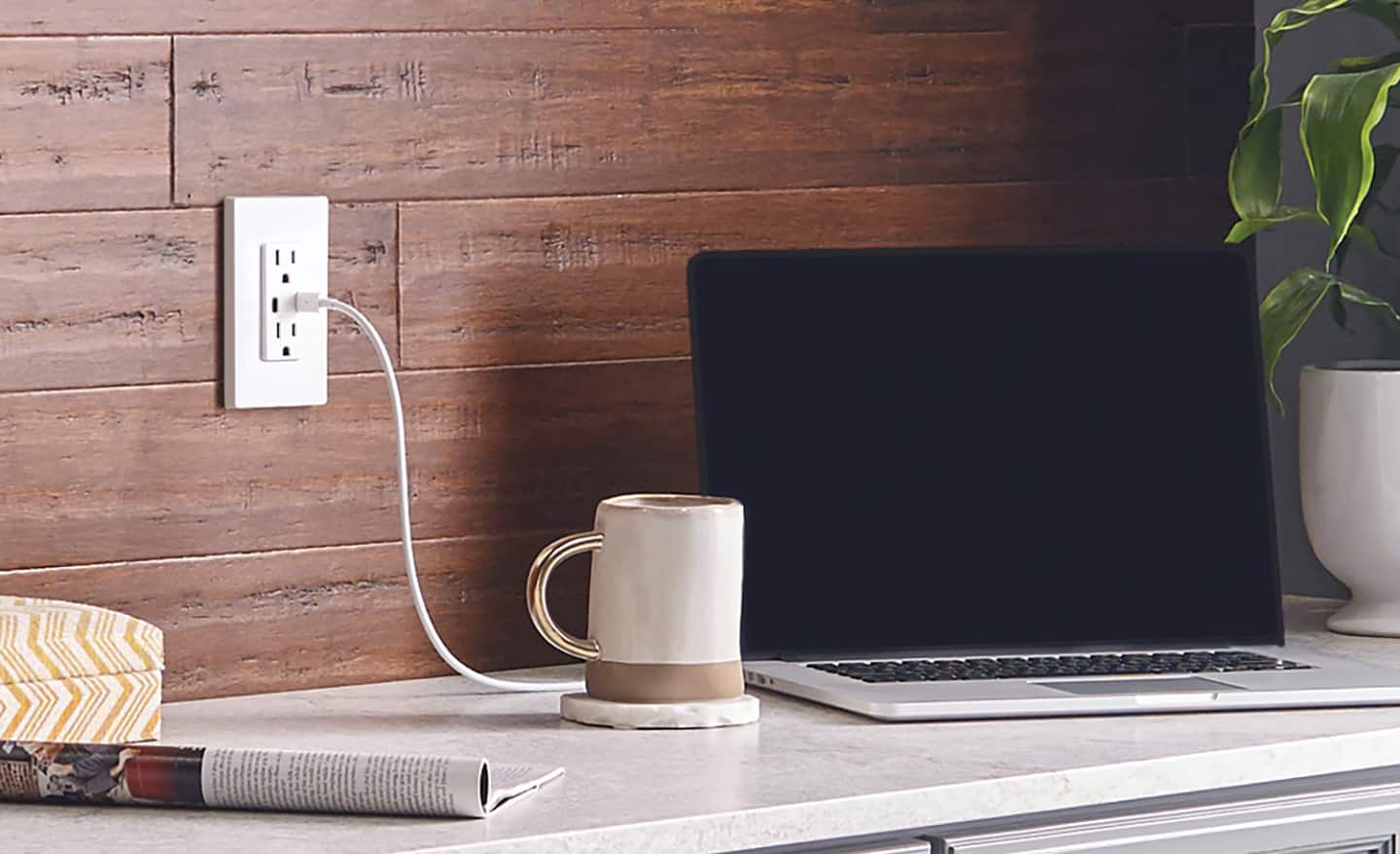 Combination outlets provide two features in one device such as a light or a switch. Combination electric outlets make it convenient to combine two uses in one outlet. They are ideal for powering multiple electronic devices such as televisions, radios and computers.
GFCI Outlets (Ground Fault Circuit Interrupter)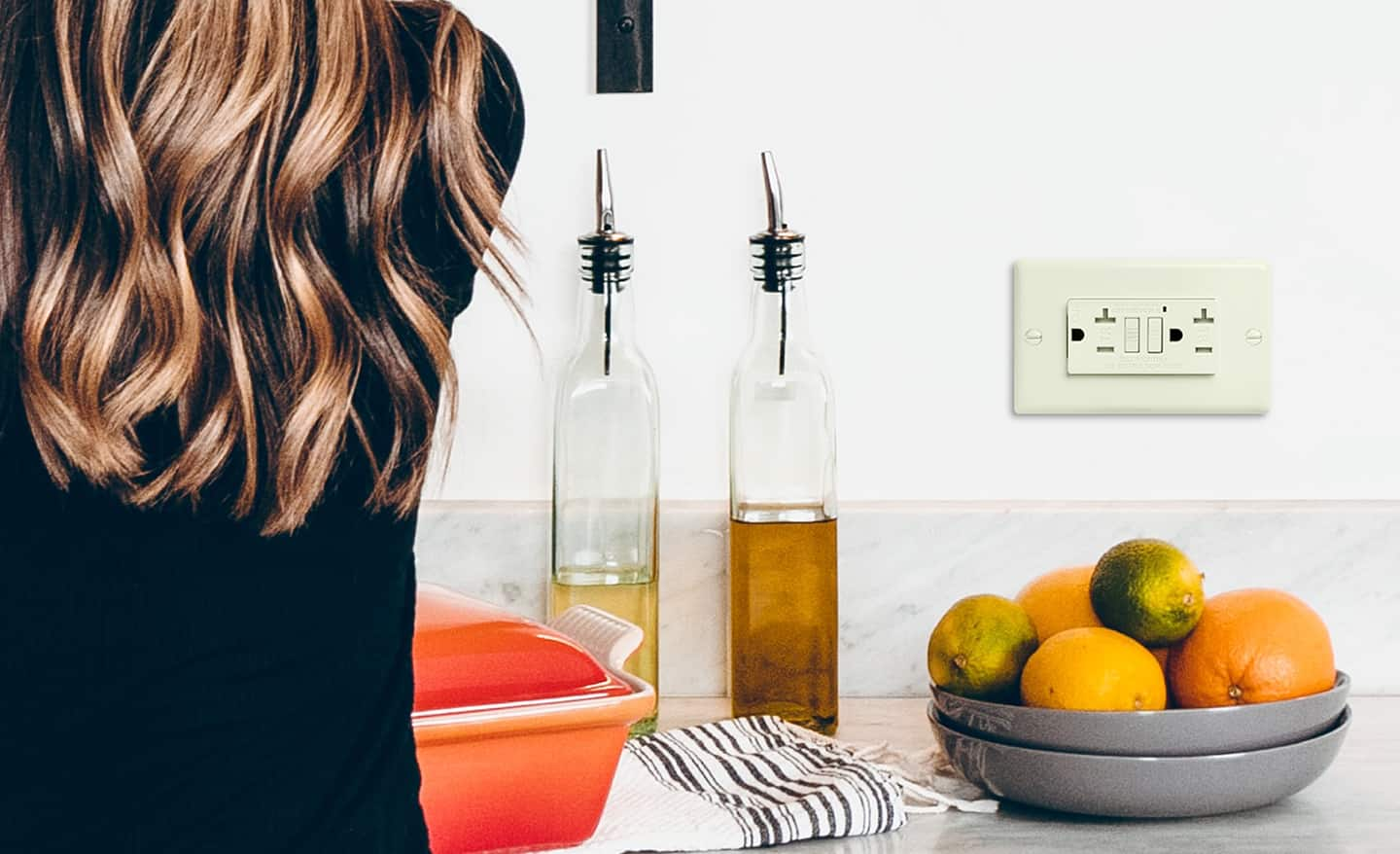 A GFCI outlet (ground fault circuit interrupter) outlet protects against electric shocks. It continually monitors the flow of electricity and automatically shuts off power when necessary. Electrical code requires that GFCI receptacles be installed in bathrooms, wet areas of kitchens, basements and outdoors.
AFCI Outlets (Arc Fault Receptacle)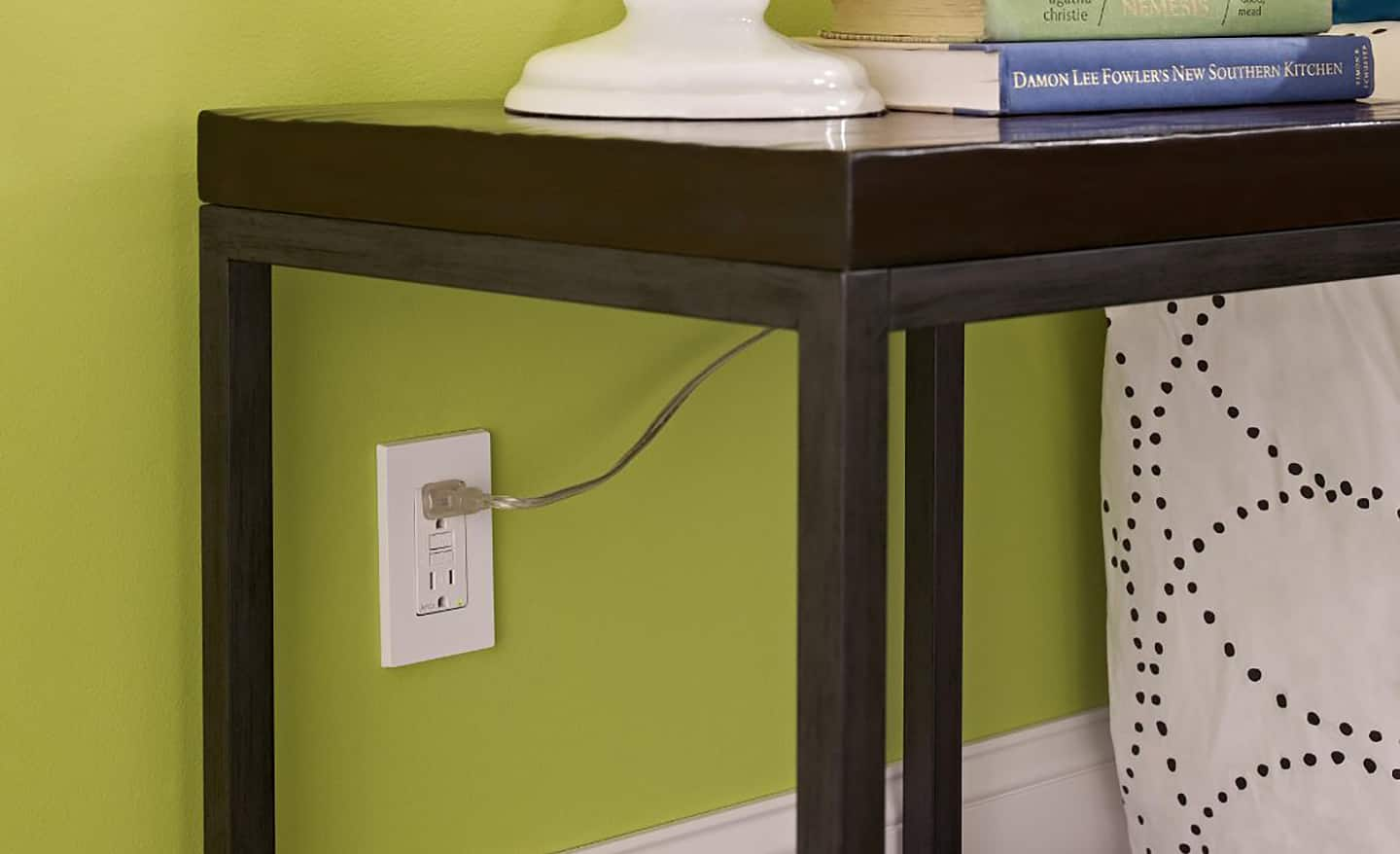 When an electrical current jumps between wires or connections it can create a spark. This is called an arc fault. AFCI outlets are a specialty electrical outlet that protects against electrical fires and damage to electrical cords. The National Electrical Code recommends AFCI outlets in certain areas of the home, such as bedrooms and living rooms.
Tamper-Resistant Receptacle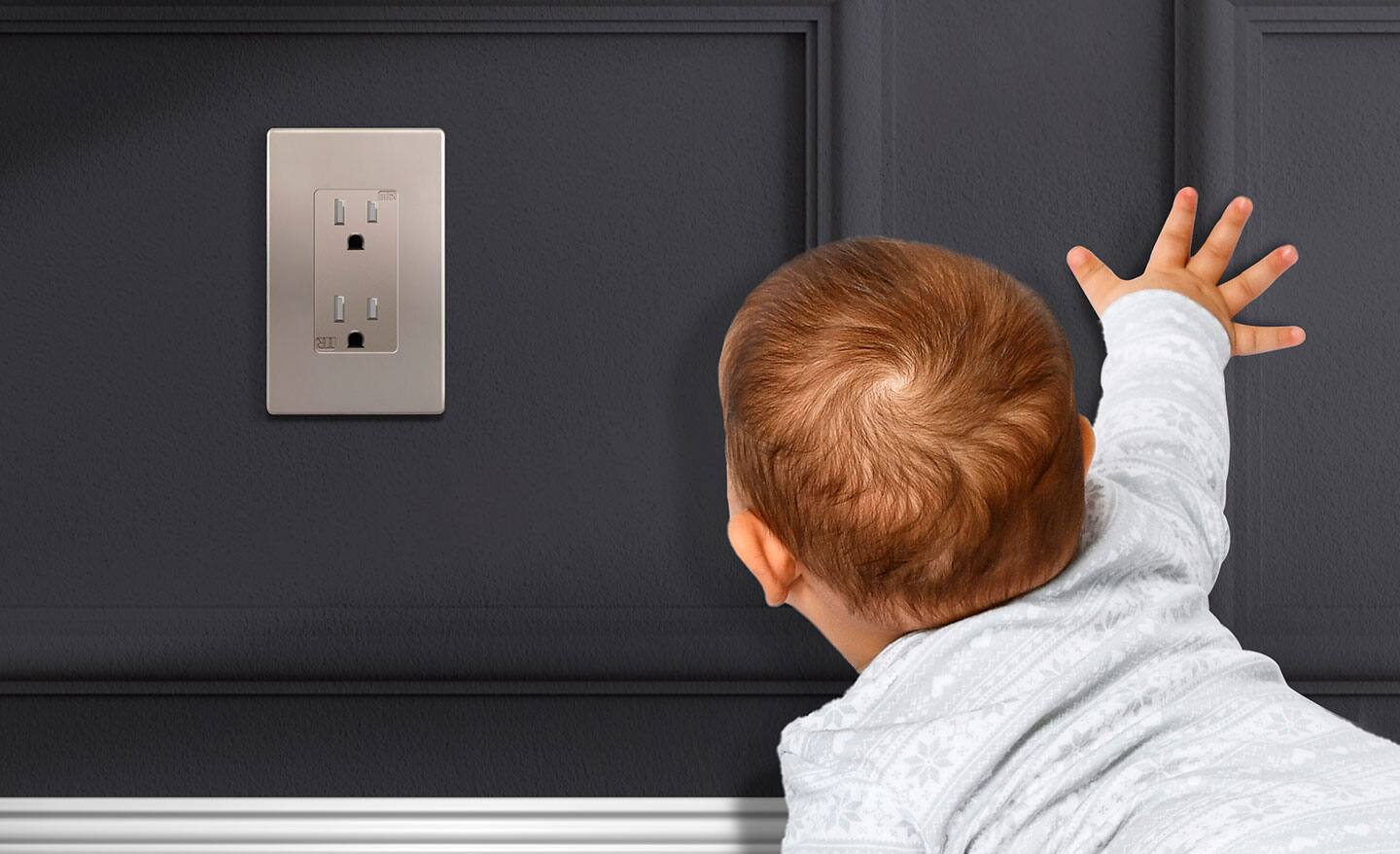 Tamper-resistant receptacles are also known as tamper-proof or childproof outlets. They protect against electrical injury. These types of outlets have built-in blocks that prevent children inserting objects into the outlet slots. Tamper-resistant outlets can be used in place of conventional 15-amp and 20-amp outlets. Tamper-resistant outlets are permanent once installed. Plastic outlet caps are also available but can be removed.
Weather-Resistant Receptacle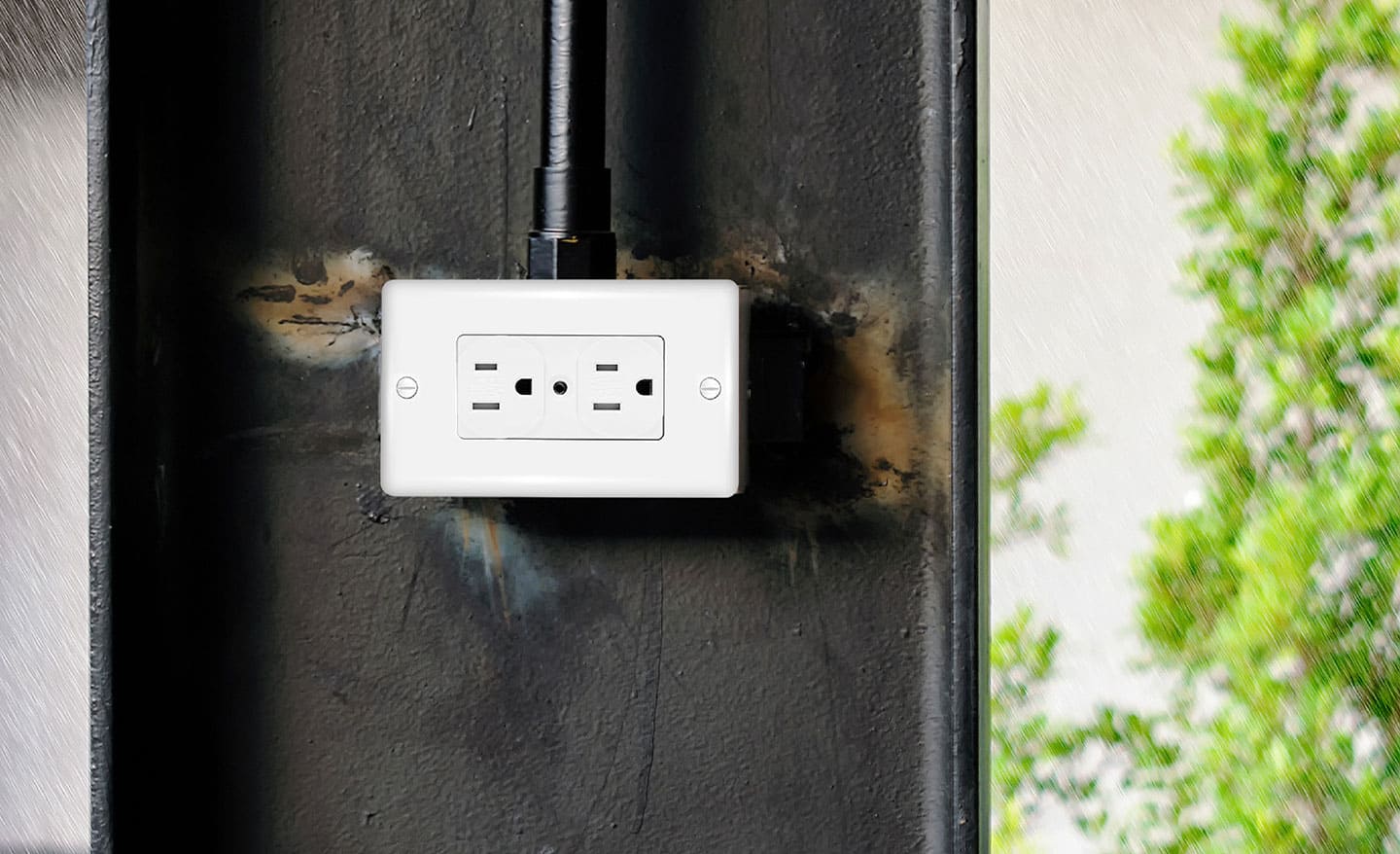 Weather-resistant receptacles have a special cover that protects the outlet from moisture. They prevent electrical shock or damage in outdoor conditions such as rain, ice and snow. The National Electrical Code requires they be used in damp or wet locations such as patios, decks and pool areas. Available in 15- and 20-amp sizes, weather-resistant outlets are made of UV-stabilized thermoplastic, which is corrosion-resistant. Weather-resistant receptacles come in combined weather/tamper-resistant outlets or weather-resistant GFCIs with or without tamper-resistance.
Rotating Outlet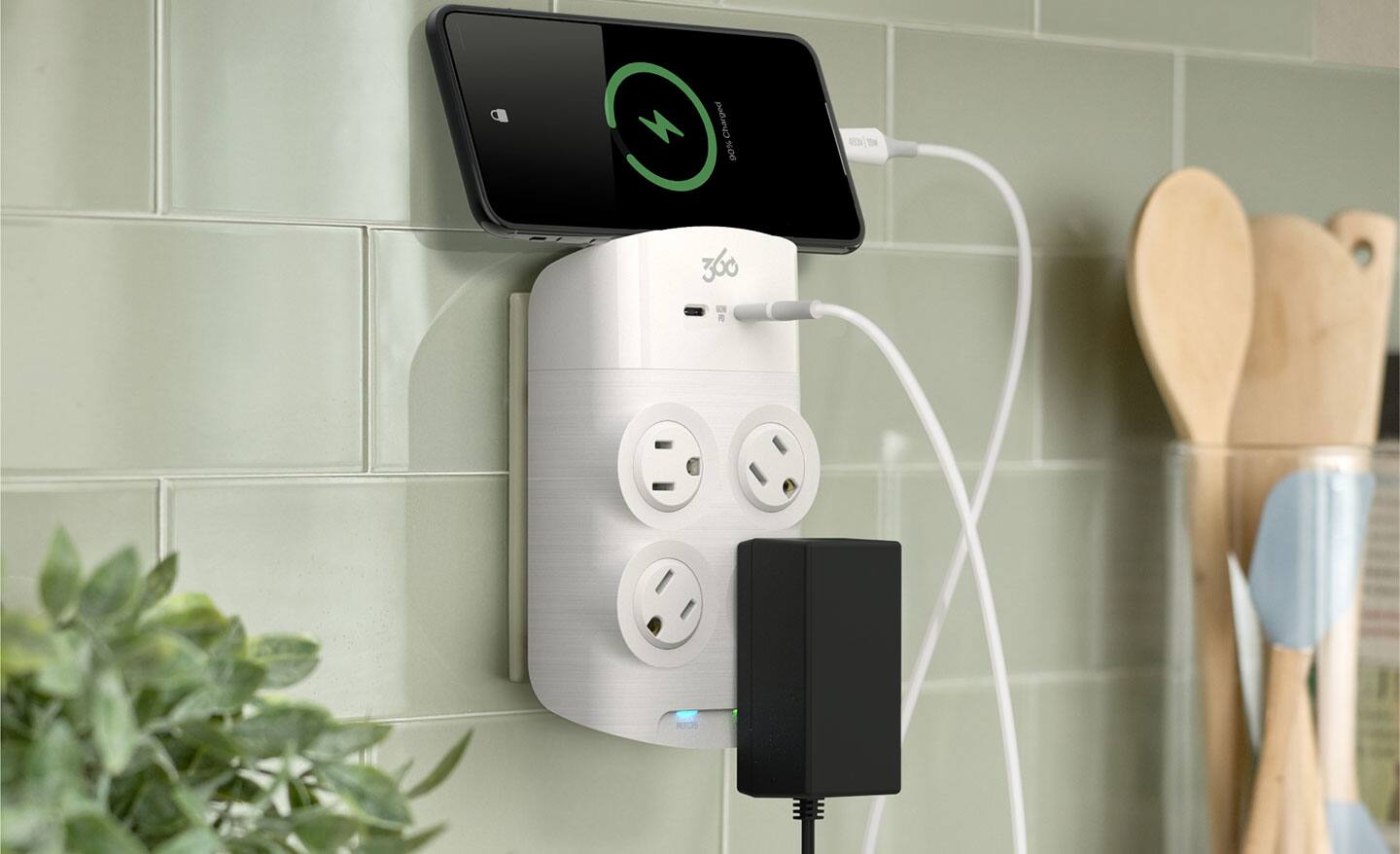 A rotating outlet has a plug that can rotate 360 degrees. These types of outlets are especially useful in tight spaces or when you want to accommodate more than one large plug. Rotating outlets reduce the need for power strips and are ideal for appliances such cell phone chargers, hairdryers and night lights.
Specialty Outlets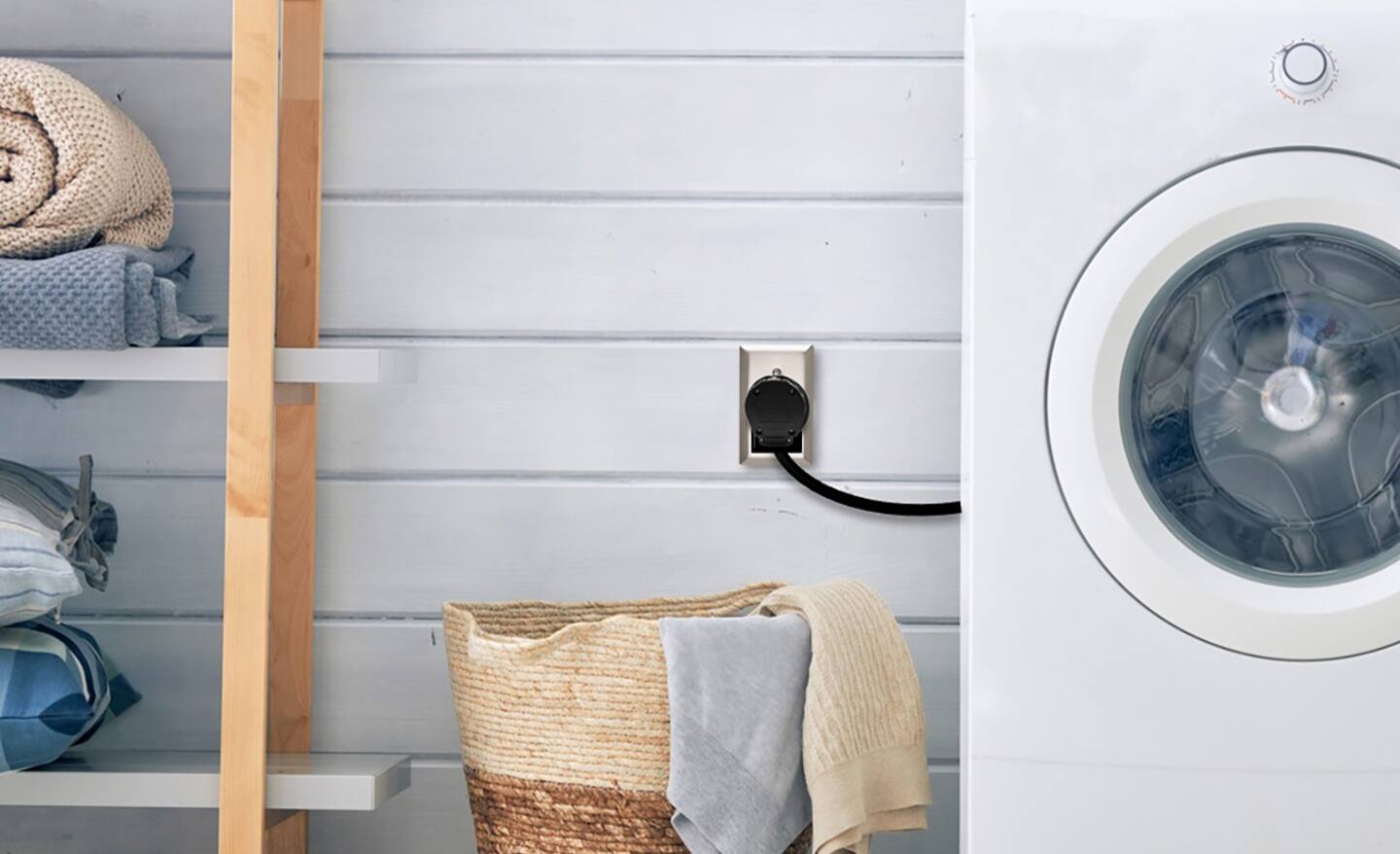 Many appliances, tools and electronics require a specialty electrical outlet to operate safely and at peak efficiency. Some specialty outlets perform certain functions, such as a surge-suppression outlet. This type of specialty outlet protects sensitive electronic equipment from power spikes without the need for a surge-protector power strip.
Split Circuit Receptacles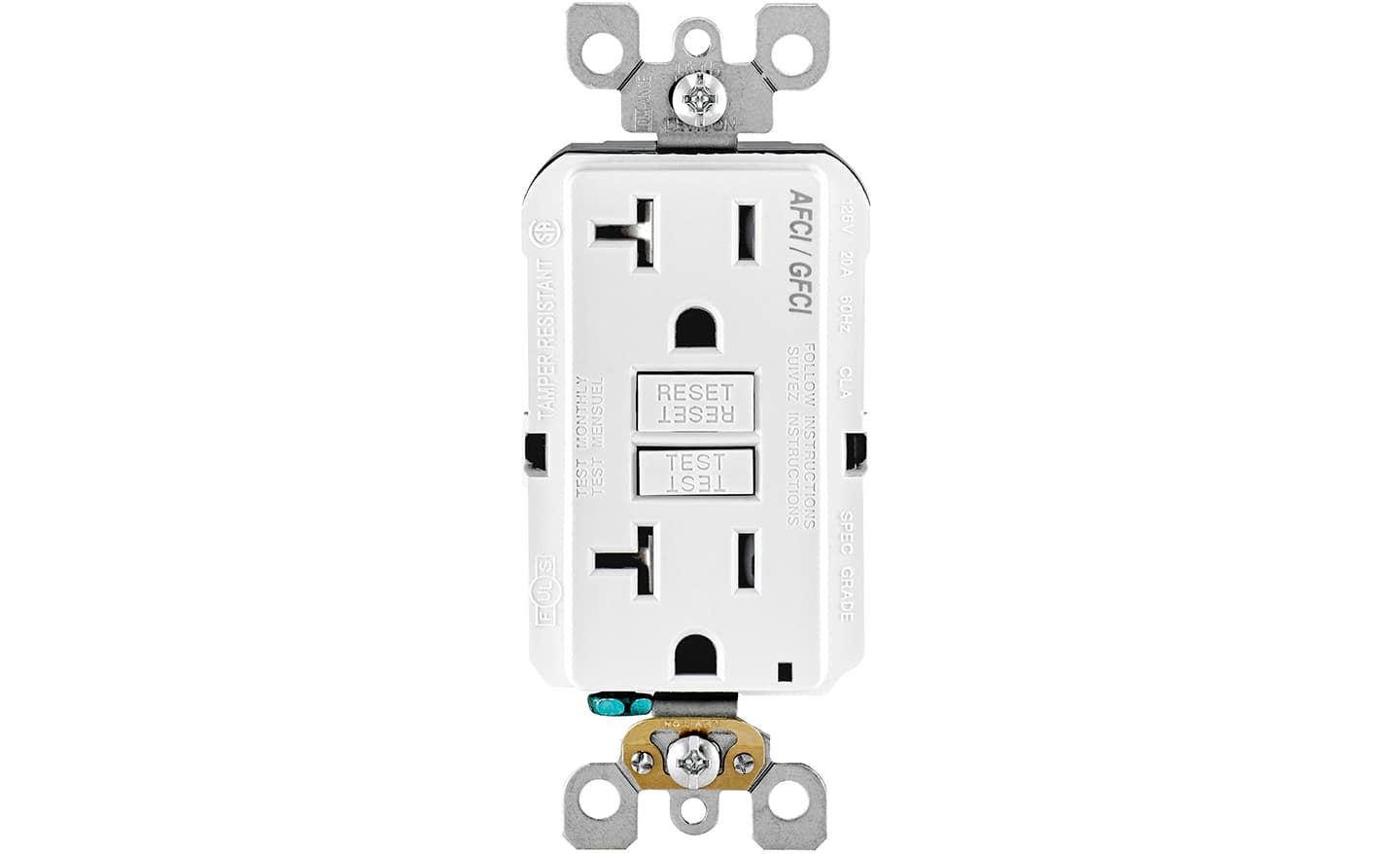 A split-circuit receptacle is good for managing power usage and preventing overloading of one circuit. It has two outlets, each wired on a different circuit. Or it can have one outlet live and the other switched or connected to a wall switch in your home.
30-Amp or 50-Amp 125V/250V Receptacles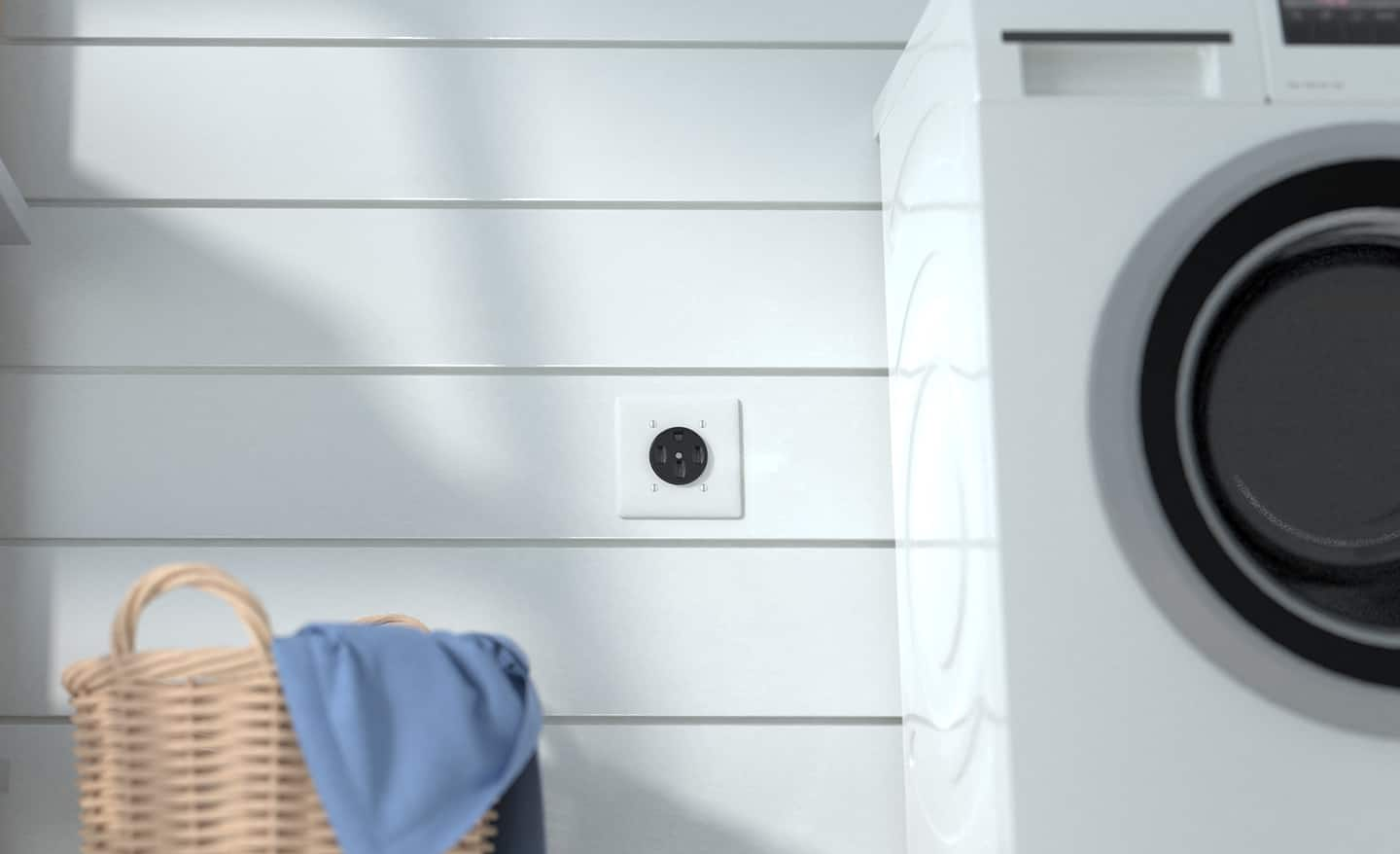 A 30-amp or 50-amp 125V/250V receptacle is required by some heavy-duty appliances such as dryers, cooking ranges or power tools to provide the right amount of power. A 30-amp receptacle can handle up to 3,600 watts of electricity, while a 50-amp receptacle can handle up to 7,200 watts of electricity. This type of outlet has a special prong configuration.
Ungrounded and Unpolarized Outlets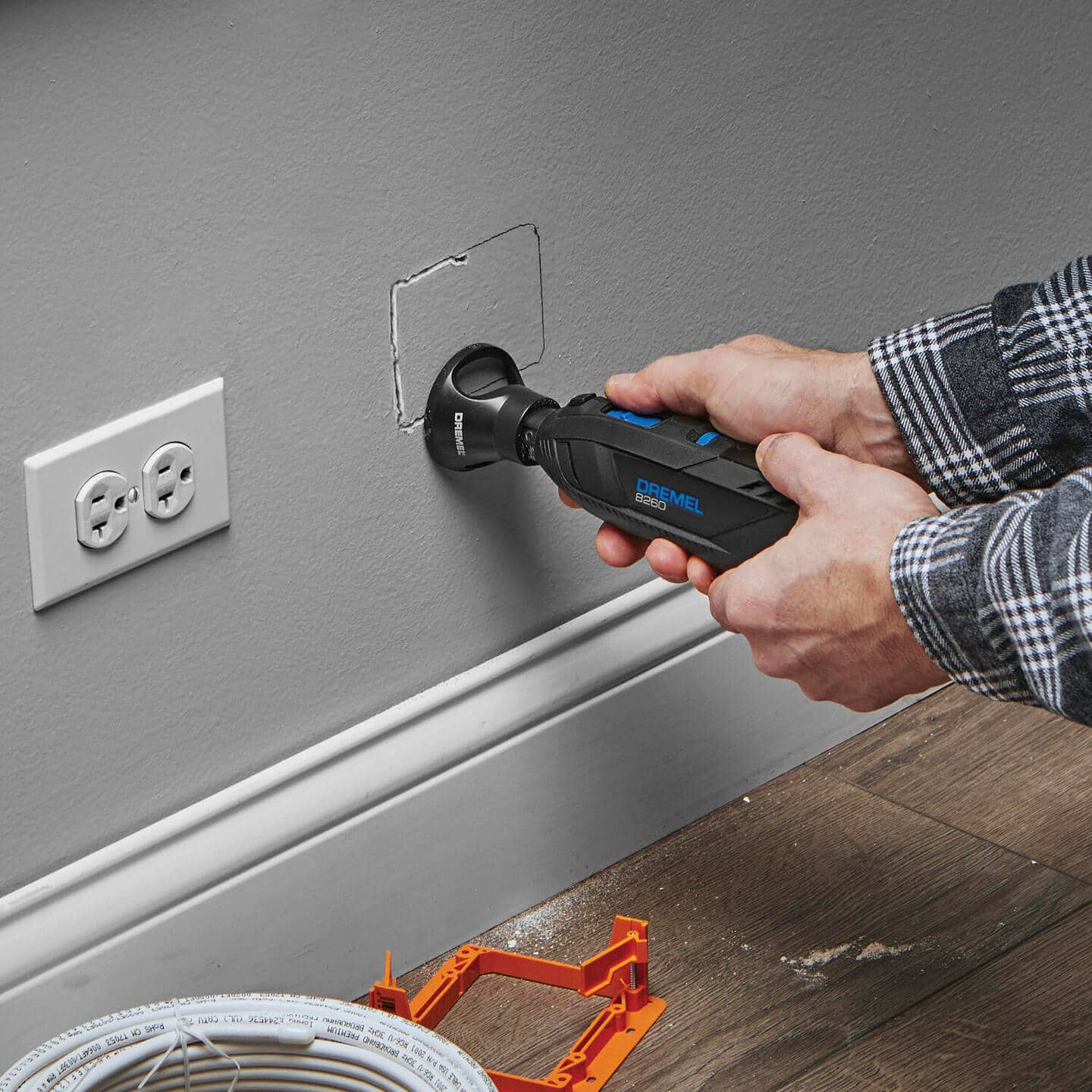 Ungrounded and unpolarized outlets were the norm in homes built before the mid-1960s. Similar to standard duplex receptacles, this type of outlet accommodates two-prong electrical plugs electrical plugs but is missing the U-shaped grounding hole. If your home has ungrounded or unpolarized outlets, it may be time to upgrade the wiring for safety reasons.
USB Outlets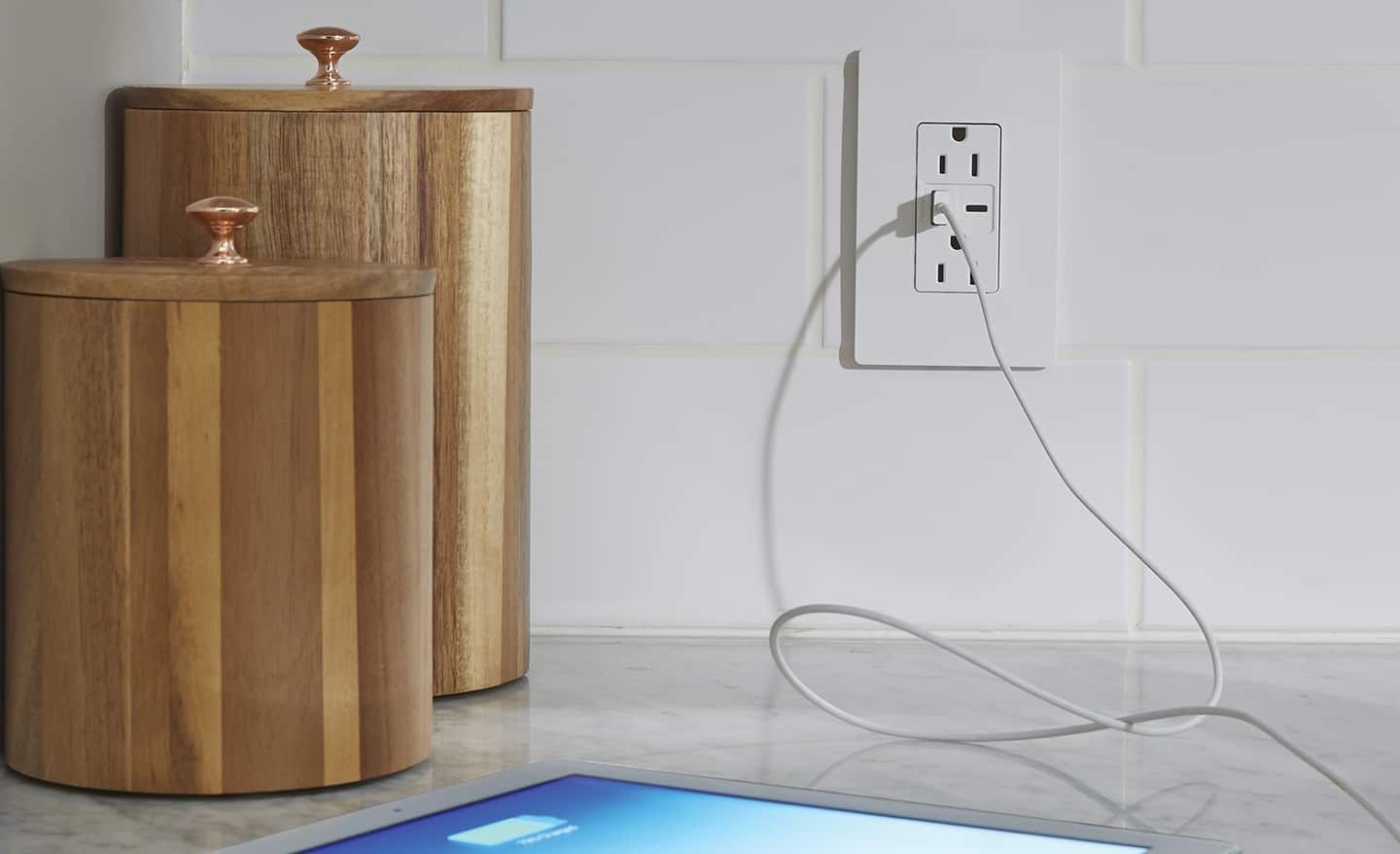 One type of combination electrical socket contains both a standard two-prong plug and a USB charging port for electronic devices. These types of electrical outlets are a convenient and space-saving options. They're available in USB and USB Type-C port options.
Smart Outlets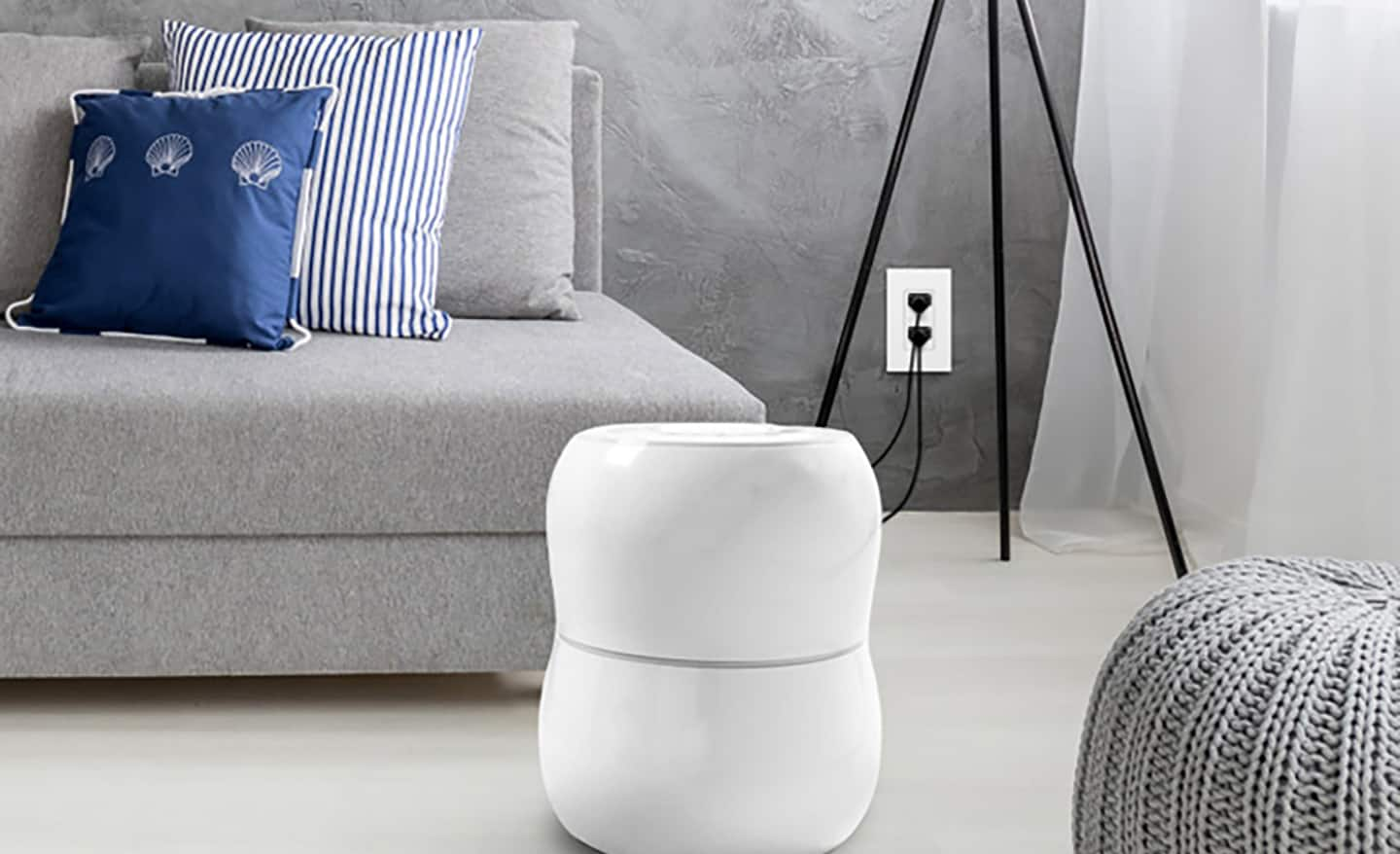 A smart outlet can be controlled remotely through a smartphone or voice assistant app. They let you turn off lighting, set schedules for appliances, and monitor energy usage. A smart outlet uses WiFi or Bluetooth technology to connect to a home network.
Choosing the right type of electrical outlet depends on location and use. There are several options and features available. Grounded outlets provide safety around water. Tamper-resistant outlets provide added protection for children from electrical energy. Rotating outlets and USB ports offer more convenience. Ready to get a new outlet for your home? Use The Home Depot Mobile app to locate products and check inventory. We'll take you to the exact aisle and bay.
Explore More on homedepot.com