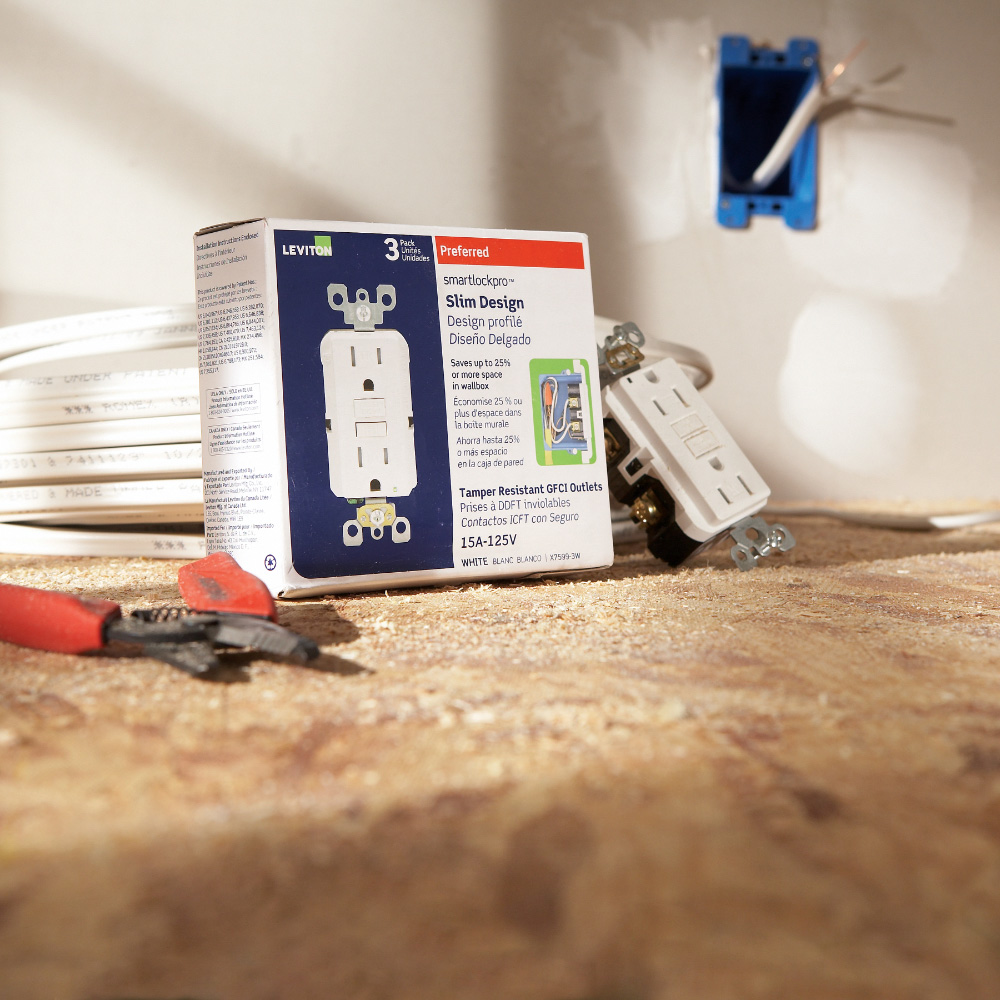 Ground-fault circuit interruption (GFCI) protection is required in receptacles or outlets installed near a water source. Requirements and standards for GFCI are established by the National Electrical Code to protect against shock.
This guide reviews how GFCI protection works and the updated requirements for GFCI.
Where Are GFCIs Required?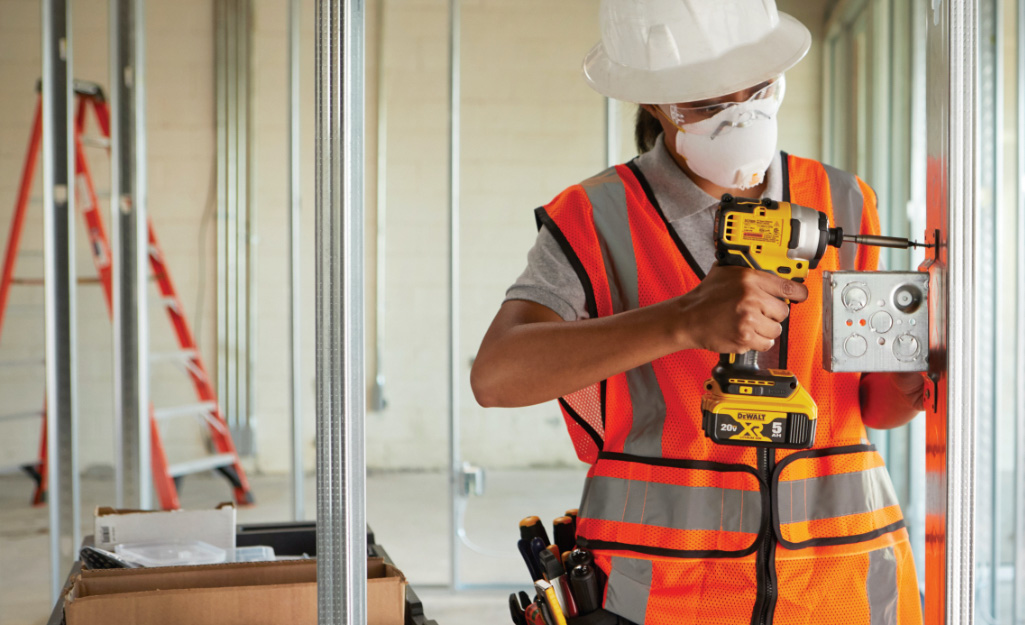 Ground-fault circuit interrupters, GFCIs or GFIs, are safety devices built into outlets that protect against electrical shock. Their circuitry monitors electrical input. When a ground fault occurs, the GFCI quickly shuts off the power in a fraction of a second. 
Ground faults occur when electricity makes an unexpected path between a power source and a grounded surface. 
Ground faults can be caused by:
Operating equipment in wet or damp areas
Running faulty or leaking tools and appliances
Using damaged cords or wiring
GFCI protection is required for 125-volt to 250-volt receptacles supplied by single-phase branch circuits rated 150 volts or less to the ground. GFCI outlets protect all outlets on the same circuit, as well as connected tools and appliances. GFCI receptacles are required in bathrooms, garages, crawl spaces, basements, laundry rooms and areas where a water source is present.
The 2023 update of the National Electrical Code requires GFCI protection in all kitchen receptacles, expanding the GFCI requirements.
Here are the differences between GFCI and other types of protection:
GFCI vs GFI: There is no difference between GFCI and GFI protection. Ground-fault circuit interrupters are commonly referred to as ground-fault interrupters.
GFCI vs. AFCI: Arc-fault circuit interrupters protect against fires caused by arcing faults that come from faulty or damaged wiring. GFCIs protect against electrical shocks from ground faults.
GFCI vs. circuit breakers: GFCIs differ from circuit breakers  by being more sensitive. On their own, circuit breakers only protect against overloads and resulting fires. GFCIs  can sense a 4 to 6 milliamp difference in current between hot and neutral wires at the outlet. This allows them to protect against electrical currents that are too low to trip breakers but are more than enough to cause injury. Having both GFCI and circuit breakers helps safeguard against electrical shock and fires.
UL Standards require GFCIs to be self-testing. Most self-test GFCI receptacles check the circuit's functionality every 15 minutes. 
Federal Code for Dwellings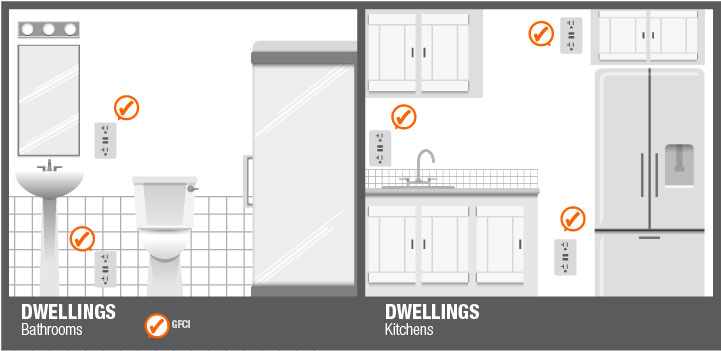 According to the NEC, a dwelling is a single unit that provides complete and independent living facilities for one or more persons that must include permanent provisions for living, sleeping, cooking and sanitation.
The National Electrical Code requires GFCI protection for 125-volt to 250-volt receptacles supplied by single-phase branch circuits rated 150 volts or less to the ground in:
Basements, including unfinished areas not intended for habitable rooms. Receptacles for permanent smoke detectors or alarm systems do not require GFCI protection.
Bathrooms, all areas.
Boathouses, including boat hoist outlets not exceeding 240 volts.
Crawlspaces at or below grade level. This includes 120-volt lighting outlets and areas where heating, AC and refrigeration equipment is installed.
Kitchen countertops and dishwasher outlets require GFCI receptacles.
Laundry rooms, all areas.
All areas with sinks.
GFCI requirements for the outdoor spaces of dwellings include:
Receptacles installed under the eaves of roofs
At least one GFCI-protected receptacle for multifamily dwellings with individual entrances at grade level
Outlets installed 150 volts to ground or less and up to 50 amps
Federal Code for Non-Dwellings & Other Structures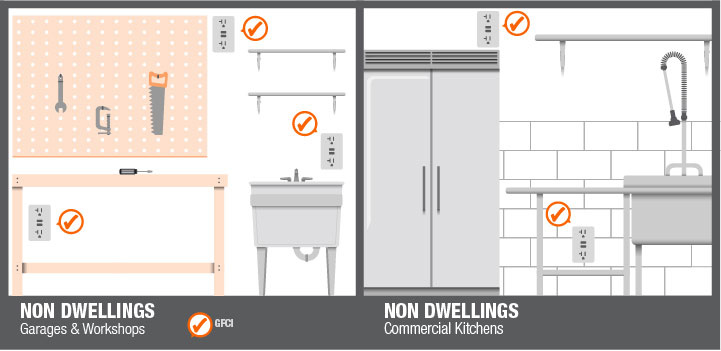 The NEC has fewer requirements for non-dwellings or non-dwelling occupancies, which can include commercial kitchens, offices, garages, workshops and more.
GFCI protection is required for all 125-volt to 250-volt receptacles rated 50 amps or less, not exceeding 150 volts to ground, supplied by a single-phase branch circuit in the following:
Basements, all areas, including unfinished portions
Bathrooms, all areas
Crawlspaces, all areas
Garages, including service bays and similar areas, but not show rooms and exhibition halls
Indoor wet locations, all areas
Kitchens, all areas, as well as other rooms for cooking or food or beverage preparation, such as break rooms
Locker rooms, all areas with showers
Outdoors, all areas
All areas with sinks. Not required for industrial laboratory sinks where the removal of power would introduce a greater hazard.
GFCI protection is required for all areas of rooftops of non-dwelling units. GFCI receptacles must be installed within 25 feet of heating, air conditioning and refrigeration equipment and readily accessible from the rooftop's surface area.
National Electrical Code GFCI Requirements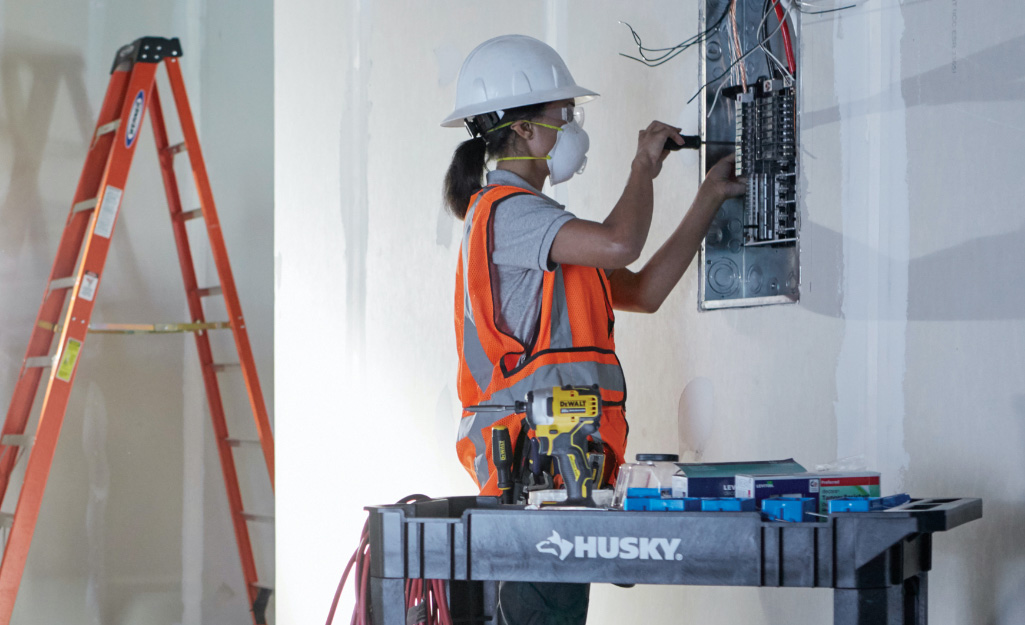 Every three years the National Fire Protection Agency updates the electrical code. NEC 2023 makes multiple updates for GFCI protection requirements including replacing the term "ground-fault circuit-interrupter" with "listed Class A GFCI."
Section 210.8 includes the following requirements for GFCI protection:
Expanded GFCI protection to any plug- and cord-connected kitchen appliancesand removal of the distance limitations between the kitchen sink and 125-240 volts receptacle outlets connected to single phase branch circuits, 150 volts to ground or less
Exemption of GFCI protection in internal receptacles in bathroom exhaust fans unless specified by the manufacturer
Required GFCI-protected receptacles in areas with sinks and permanent provisions for cooking or food and beverage preparation, such as office break rooms
Expanded GFCI protection requirements to branch circuits or outlets of counter-mounted cooking units, electric ranges, wall-mounted ovens, clothes dryers and microwave ovens.
Required GFCI protection for outdoor outlets.
NEC 2023 also requires GFCI protection in the following:
Horticultural lighting connected with flexible cords that use separable attachment plugs or connecters
Branch circuits rated over 150 volts to ground
All receptacles rated 60 amps or less within 20 feet of a swimming pool wall
Equipment installed between 5-10 feet horizontally from the inside walls of a pool
Luminaires, lighting outlets and ceiling fans between 5-10 feet horizontally from the inside walls of a pool and not less than 5 feet above the maximum water level
More Tools. More Products. More Perks.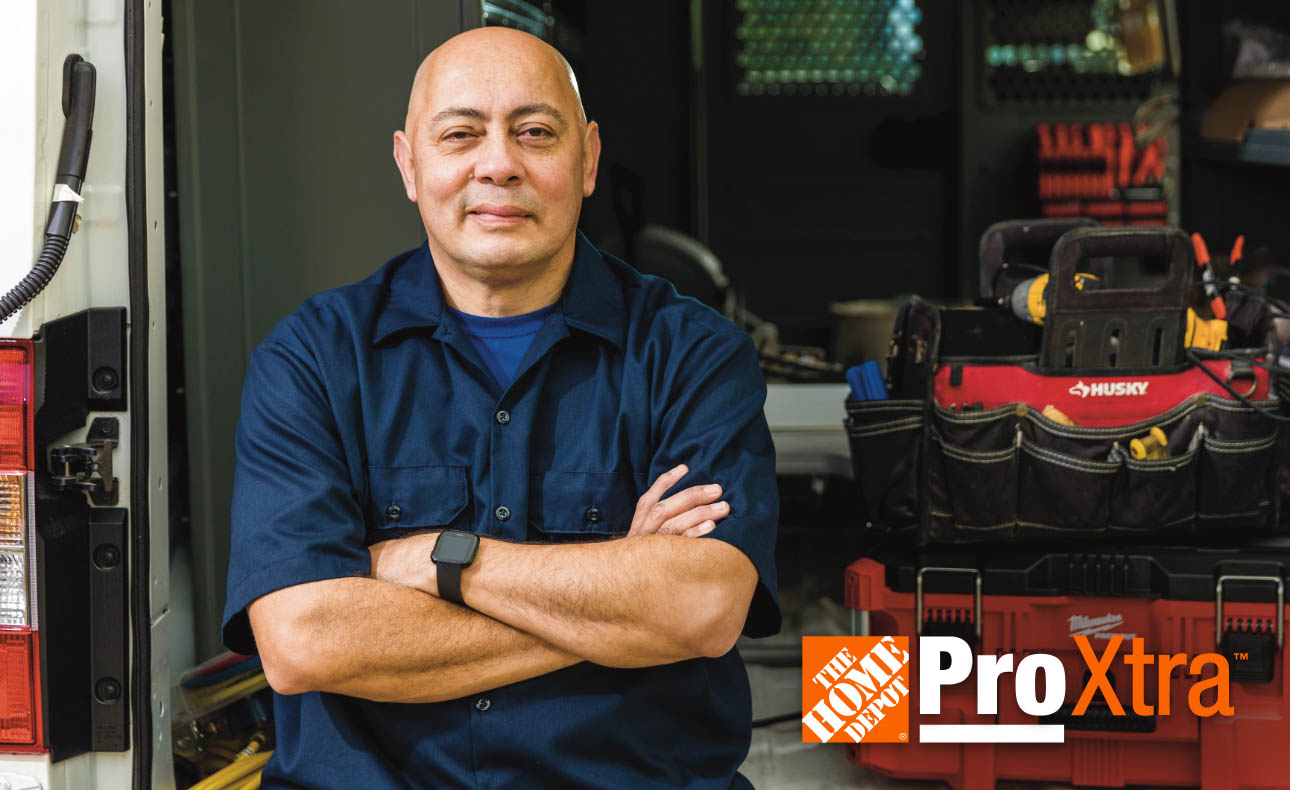 Be more competitive and boost your bottom line with Pro Xtra, The Home Depot's free loyalty program built for Pros. Sign up today to access the enhanced Pro Online Experience, built with the online business tools and time-saving features Pros need.
Authorize employee in-store purchases quickly and securely via text. When Pro Xtra members enroll in Text2Confirm, you have total visibility to a detailed list of everything your employee is buying.