When you're choosing between cable and streaming services, don't forget about over-the-air TV broadcasts. With an indoor or outdoor antenna, you can watch TV without a subscription. 
Free TV includes the major networks, like ABC, CBS, FOX and NBC. The channels you can get depend on where you live. If your home is in a city or the suburbs, you'll probably get more channels than if you live in a rural area.
The guide will cover how to choose the best antenna for your TV. It includes information on what high definition (HD) antennas are and how they work. 
Why Buy an HD Antenna?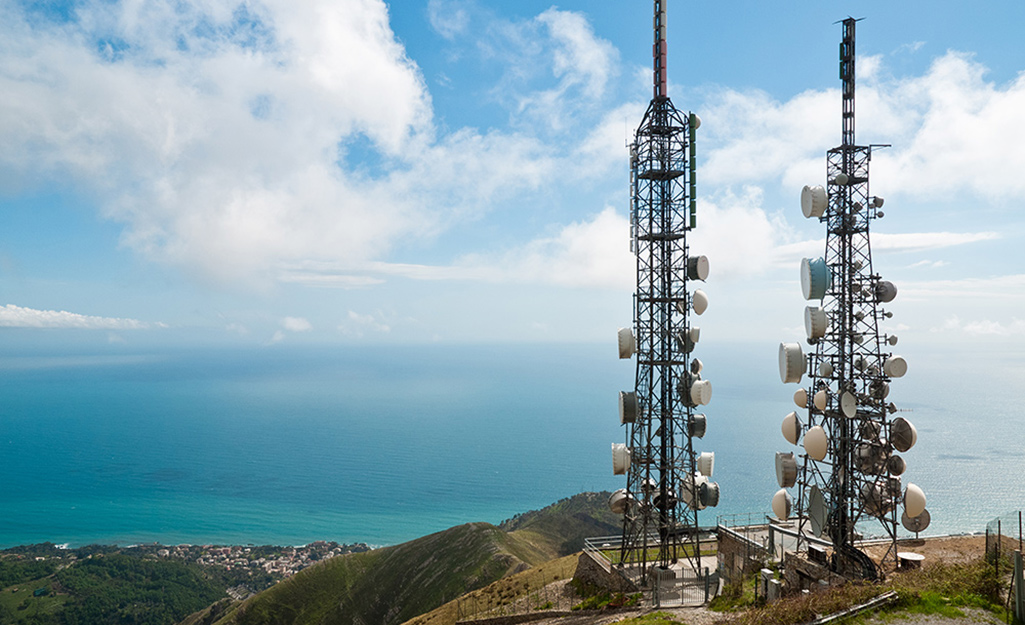 High definition (HD) antennas connect to your TV. With them, you can watch news, sports and other shows on the major networks like ABC, CBS, NBC and FOX. You may also be able to watch PBS and other local channels in your area. 
With an HD antenna, you may get better picture quality on your TV than with other sources like cable, satellite and streaming. Broadcast channels don't compress their signals. But for cable, satellite and streaming services, signal compression is a requirement. It's necessary due to the high number of shows pushed through cable, satellite and Wi-Fi. 
An HD antenna delivers the full signal for top-notch picture and sound. A TV using an HD antenna may never have compression-quality issues. An antenna works by picking up the signals broadcast by local and regional television stations. Depending on where you live, you might get dozens of stations. Homes in and around urban areas receive more stations than those in rural locations. 
Most TV stations carry subchannels in their frequency range. If you get channel 2, for example, it might include programming on channel 2.1, as well as on 2.2 and 2.3. Shows on the subchannels mean you'll have more to watch.
Choose an antenna that receives both VHF and UHF signals. VHF and UHF refer to the frequencies stations use to broadcast their signals. 
If your favorite shows come on a network that's only on cable or satellite, you won't be able to watch them with an antenna. Most cable channels don't broadcast over the airwaves.
Indoor Antennas vs. Outdoor Antennas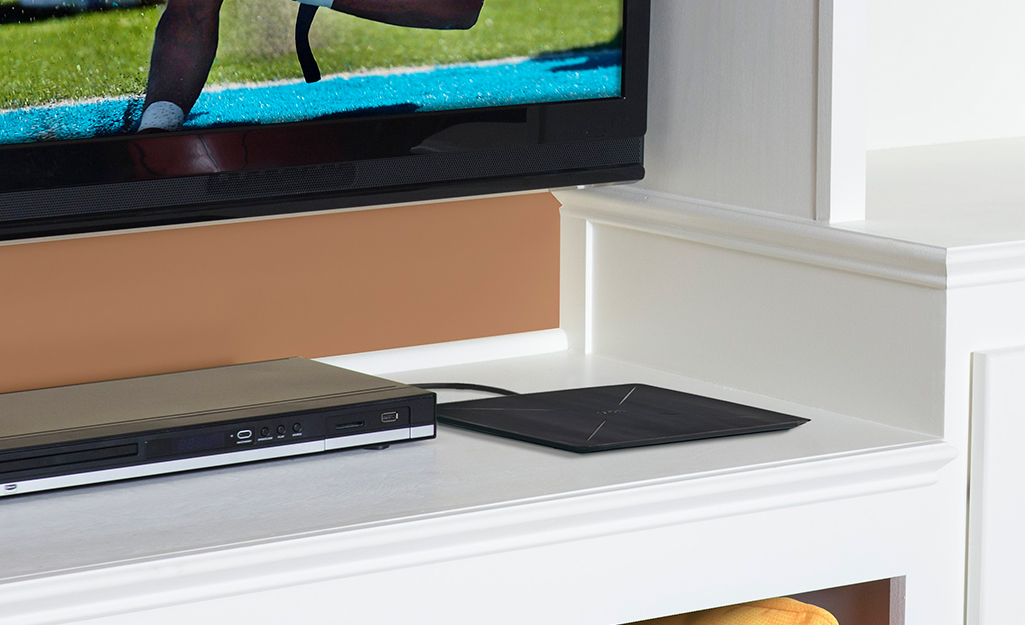 Indoor TV antennas hook up to your TV and are placed or mounted inside your home. Most indoor antennas use a coaxial cable to attach to your TV. They usually have a wide flat surface, about the size of a magazine, and can be mounted on a wall or window. Indoor antennas are generally cost less than outdoor ones. Installing them is pretty simple.
Outdoor HDTV antennas are designed to be placed in attics or on rooftops. Outdoor antennas tend to be larger and more sensitive than indoor antennas. The larger the surface area of the antenna, the more channels it's likely to receive. Because outdoor antennas are up high, they are more likely to get long-distance signals. Outdoor antennas receive broadcasts with less interference, as well. They typically cost more than indoor antennas. When you install an outdoor antenna, you will need to access the attic or the roof. 
Before you make a purchase, figure out about how far your TV will be from the antenna. Make sure you have enough cable to connect the antenna to your TV when you install it. 
Amplified Antennas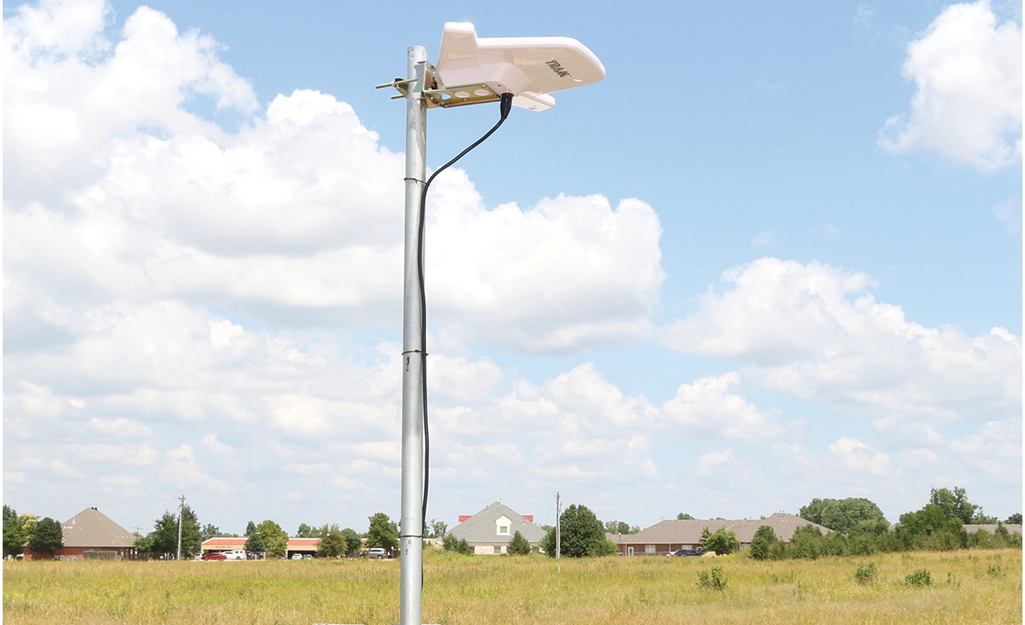 Amplified antennas are designed to boost signal strength. The further you live from a TV station, the harder it is to pick up a broadcast signal. You may need an amplified antenna if you live in a rural area or the suburbs. Amplifiers can also compensate for signal interference due to bad weather.
Directional vs. Multidirectional Antennas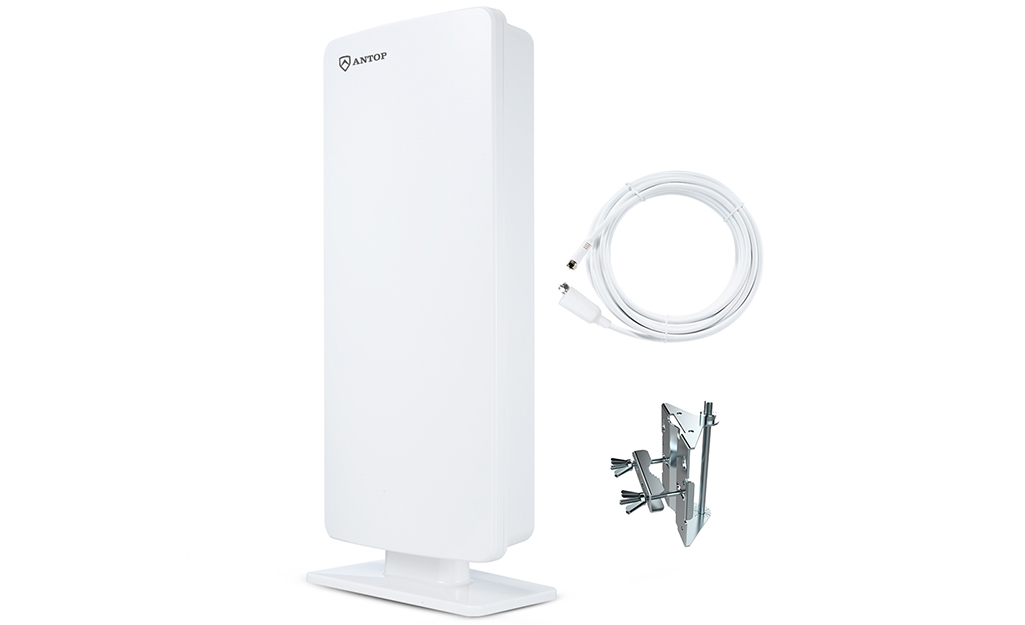 Standard HD antenna models can also be called directional TV antennas. They're built to receive signals from one direction. If your antenna is facing north, you will only get signals from that direction. Directional antennas have a fixed position. They're not supposed to move.
Multi-directional antennas are designed to get signals from more than one direction. Their position can be moved to try to get better signals. If this type of antenna was facing north, you could turn it to face west to see what might come in. 
HD Antenna Location
Before you buy an antenna, check online to see where the nearest TV stations are. Enter your address through sites such as antennaweb.org or nocable.org. These websites will show the transmitter location and number of stations in your area. When you use your address on these sites, they can tell you how many miles away the transmitters are.  Because TV signals are broadcast over the air, your home may be closer to transmitters than you think. 
If you live in a city or close to one, an indoor antenna may be right for you. The range of indoor antennas vary. Some can pick up signals as far as 70 miles away. Others may only receive broadcasts from 40 miles away.
The farther away the TV towers are, the more powerful antenna you will need. If you live a long way from TV stations, you'll likely need an outdoor or amplified antenna. 
Antennas are usually classified by range. A 50-mile antenna can get signals from 50 miles away. Some long-range antennas can receive signals from 125 miles away. Longer range antennas typically cost more. 
An antenna's reception can also be affected by hilly terrain, trees and tall buildings. Even the height of the TV station's transmitting tower can make a different in signal strength. 
Tip: If your house has an old rooftop antenna, try hooking it up to your TV. See if any TV stations come in. Analog antennas can sometimes receive digital TV signals.
Antenna Accessories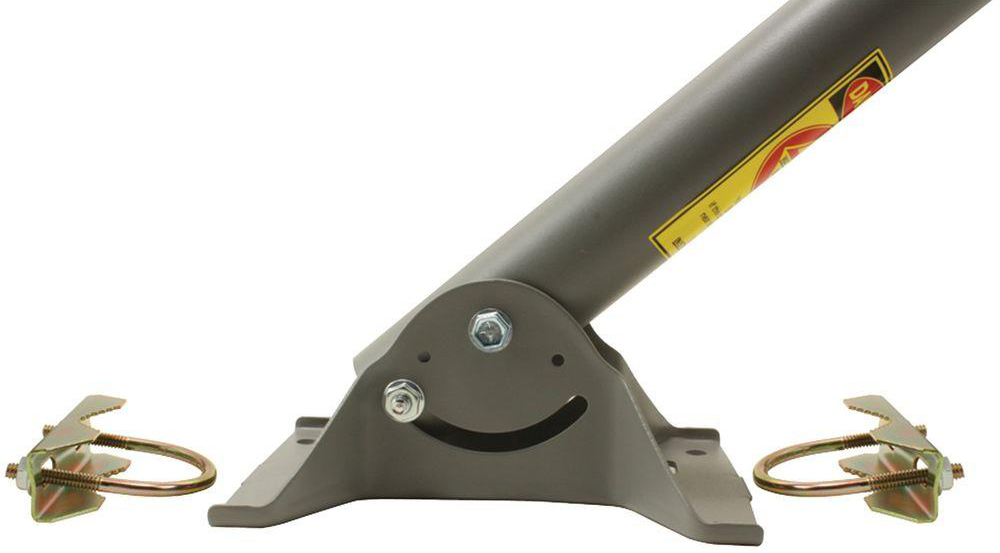 Most new TV sets have a digital tuner built in. When you turn on the remote, use the menu to look for an option to scan the over-the-air channels. The TV will look for available signals. Even if you don't live too far from TV transmitters, you may still need an antenna. 
Older TVs, generally those made before 2007, will need a digital converter box to get broadcast signals. The converter box allows analog TVs to show digital signals.
Learning to choose the best antenna for your TV can help you let go of cable. After the initial cost of buying the antenna, watching broadcast TV is free. The closer you live to the stations where the signals come from, the more options you'll have. Outdoor antennas can increase the range of signals you can pick up. 
Ready to get an indoor or outdoor antenna for your TV? The Home Depot delivers online orders when and where you need them. 
Explore More on homedepot.com