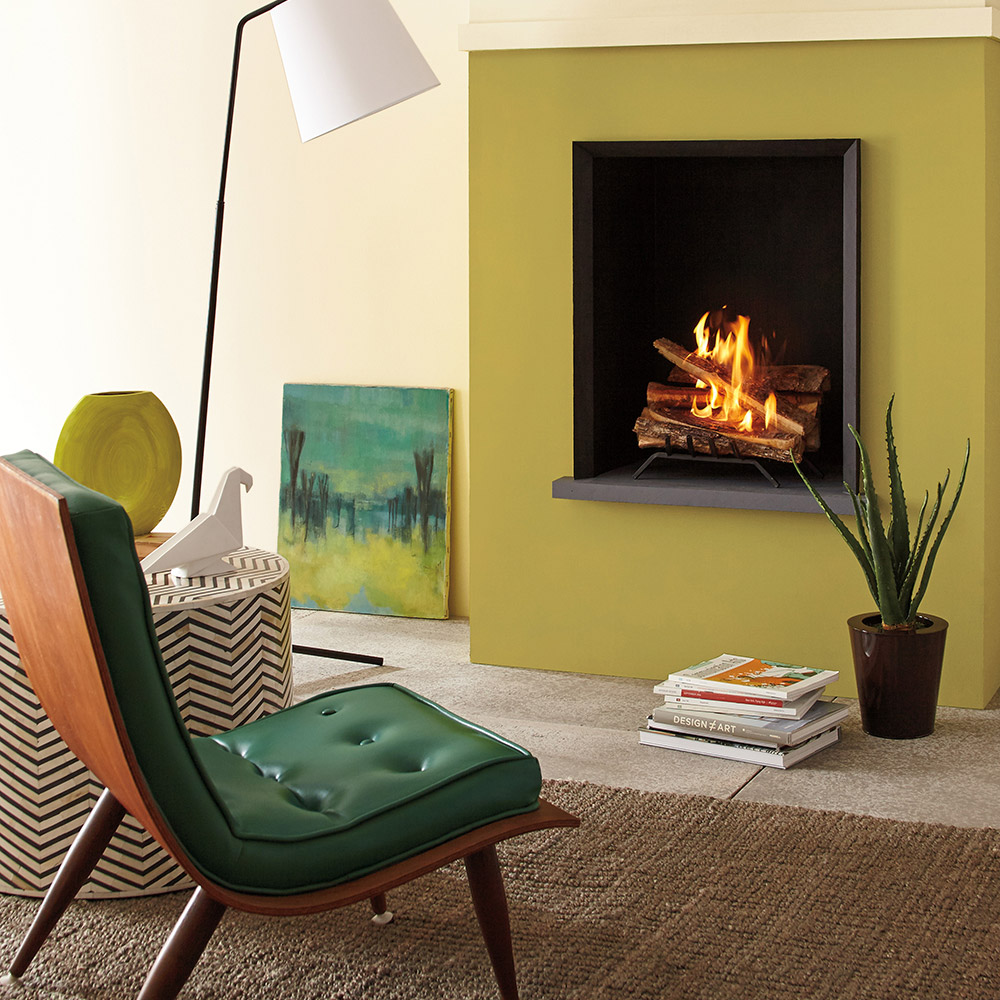 When installed properly, a fireplace insert can help heat a room more efficiently than a standard fireplace alone. A box made of steel, cast iron or some other fireproof material creates a closed combustion system to trap the heat and contain the flame. This guide will help you figure out how to select a fireplace insert. It  provides an overview of the types of fireplace inserts so you can choose the best one for your home.
What Is a Fireplace Insert?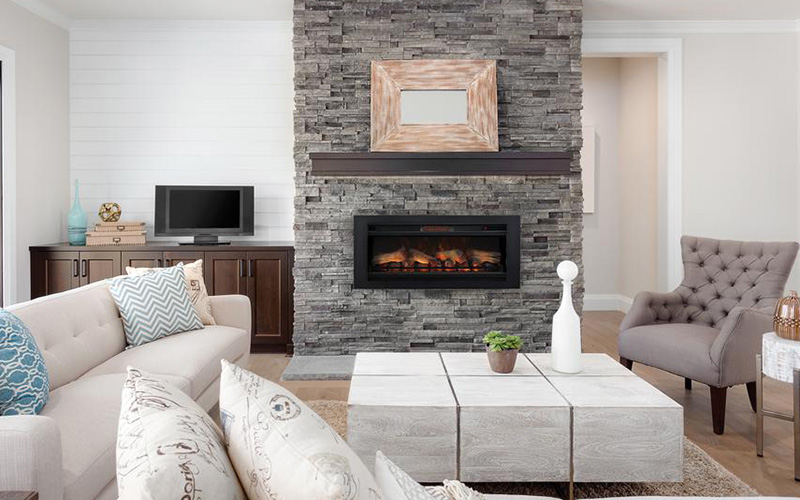 A fireplace insert is an enclosed box that fits inside of your fireplace. Its purpose is to help trap heat and contain the flame. Manufacturers produce fireplace inserts out of steel, iron and other materials that can withstand the effects of fire.
Why Use a Fireplace Insert?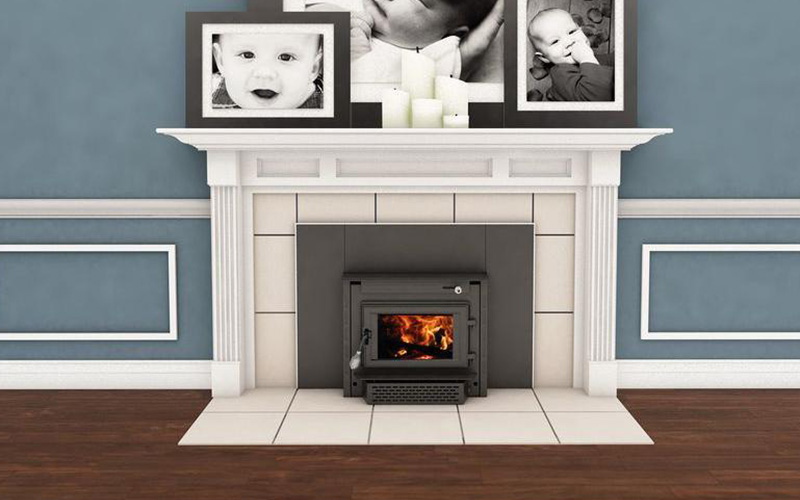 Fireplace inserts offer many benefits, such as:
Improved heating efficiency: A fireplace insert holds in heat, allowing more warmth to radiate from the front of the fireplace to heat your room.
Reduced air leaks: Even if you close the flue, warm air can pass through small gaps that develop due to ordinary wear and tear. A fireplace insert creates a seal to stop leaks.
Eco-friendliness: A fireplace insert typically reduces the amount of smoke your fireplace produces. This lack of smoke improves indoor air quality and helps protect the planet.
Lower energy bills: By warming up the room and stopping leaks, a fireplace insert can cut down on your heating and cooling expenses year-round.
Simpler maintenance: A fireplace insert instantly restores a worn firebox.
Aesthetics: Fireplace inserts come in a variety of styles to match your decor. The right one can enhance the beauty of your fireplace.
Tip: Don't skip cleaning your chimney with fireplace tools after you add an insert. The National Fire Protection Association recommends cleaning a fireplace at least once every year.
Start with Dimensions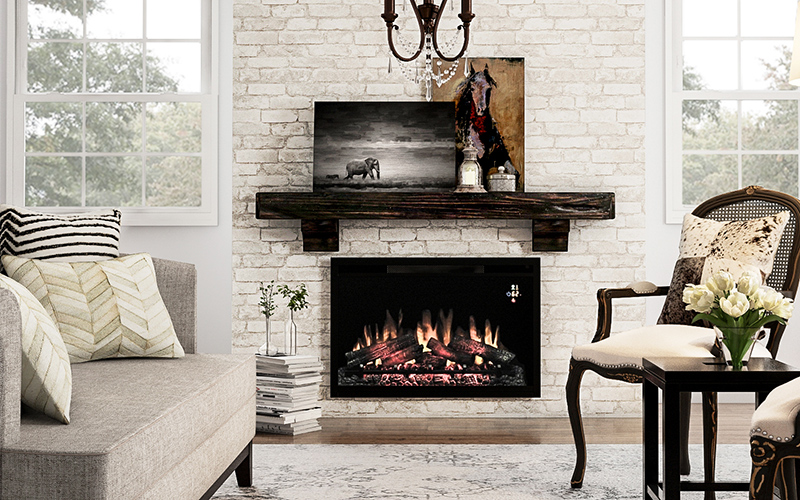 Fireplace inserts come in a range of sizes. Before you shop, take the following fireplace measurements:
Length: The distance from one side of the fireplace to the other. Measure the length at both the opening and back of the firebox.
Height: The distance from the floor of the firebox to the top. Measure in the front and back to ensure an optimal fit.
Depth: The distance from the opening of your fireplace to the back wall of the firebox.
Tip: A laser distance tape measuring tool allows you to determine dimension with greater accuracy without having to reach into the firebox.
Fireplace Insert Sizes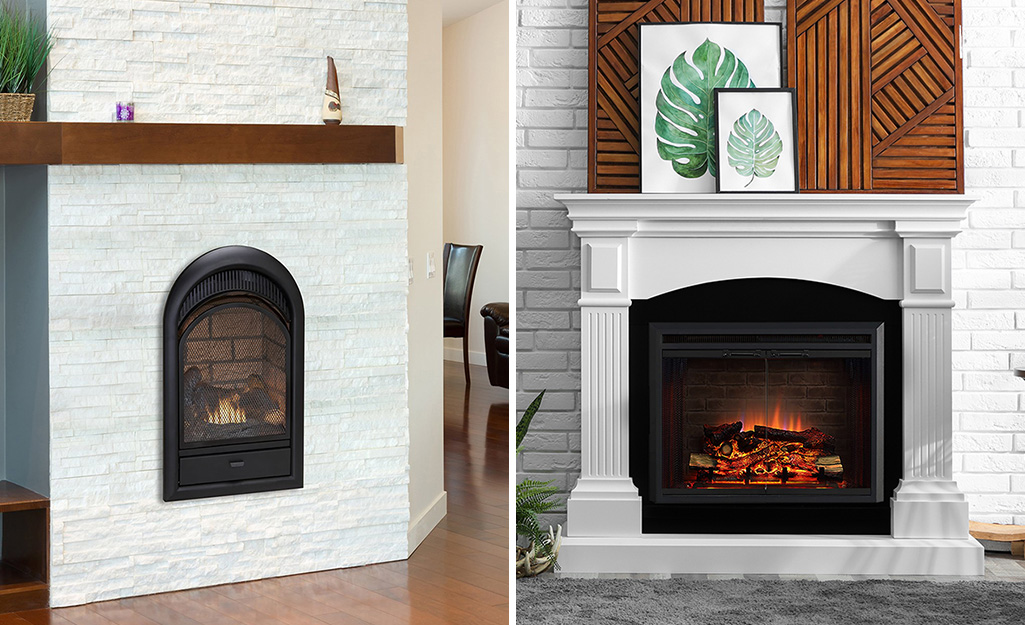 Fireplace inserts are not one-size-fits-all. They must be the right dimensions for your particular space, so make sure the insert you select matches the measurements of your fireplace. 
.
Additionally, the insert needs to produce the right amount of heat for your room. Thermal output is measured in BTUs and most inserts are created to deliver anywhere from 30,000 to 80,000 BTUs each hour. 
The larger the room, the more heat you'll want it the fireplace insert to produce. This is a major factor when choosing the right size fireplace insert.
Determine Your Heating Needs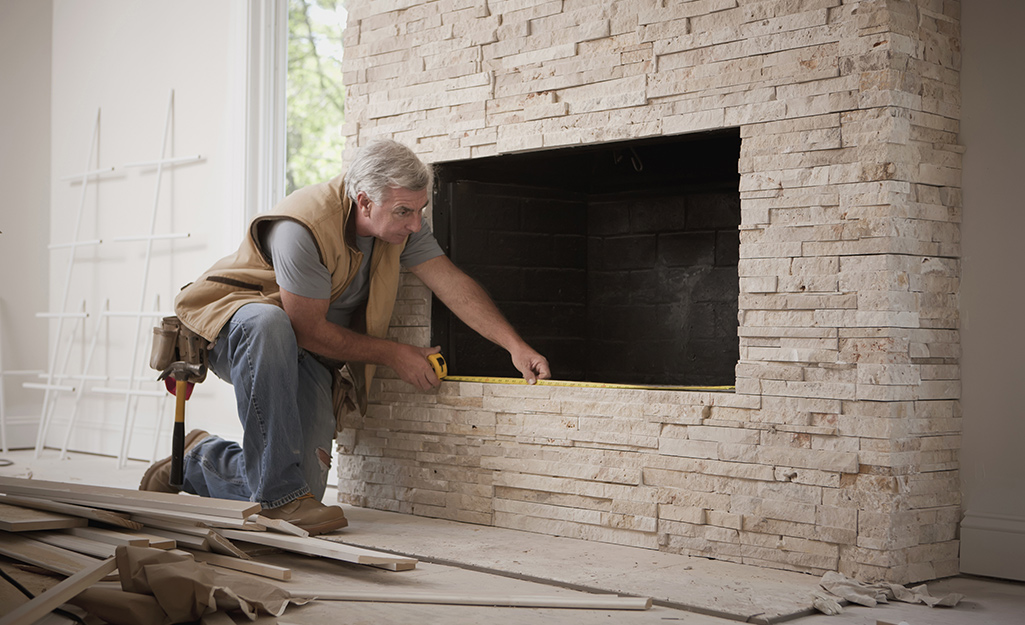 British Thermal Units, or BTUs, measure the heating capacity of a fireplace insert. How many BTUs are needed to efficiently heat your room depends on its size, represented by the room's area in square feet. The method of calculation depends on the shape of your room, as follows:
For rectangular rooms, measure the length and width of the room in feet, and then multiply the two figures.
For triangular rooms, measure the length and width, multiply the figures, and divide by 2
For circular rooms, measure the distance from one wall to the center of the room. Multiply this number by itself, and then multiply by 3.1416, a rounded form of π (pi).
For rooms with multiple shapes, divide the room into rectangles, triangles and circles. Perform the calculations outlined above for each section, and then add the values together.
Once you know the area of the room, multiply the number by 20. The end result is the minimum number of BTUs needed to efficiently heat the space. For example, a 500 square foot room needs a fireplace insert of at least 10,000 BTUs.
Electric Fireplace Inserts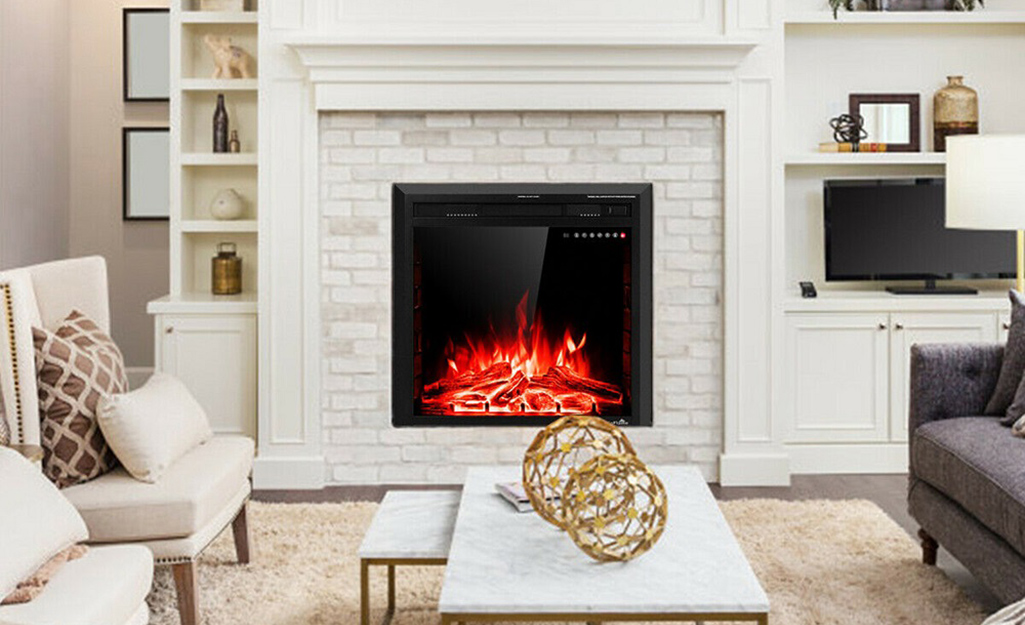 Benefits of electric fireplace inserts include:
Safety: Electric fireplace inserts don't produce sparks or smoke.
Simplicity: An electric fireplace insert simply fits into your fireplace and plugs into an electrical outlet.
Ease of maintenance: Electric fireplace inserts don't produce soot or ashes.
Some electric fireplace inserts have added features that you may enjoy, such as:
Adjustable flame color, flicker and height
Dimmer control to adjust brightness of the flame
Ability to use the flame or heat functions on their own or together
Gas Fireplace Inserts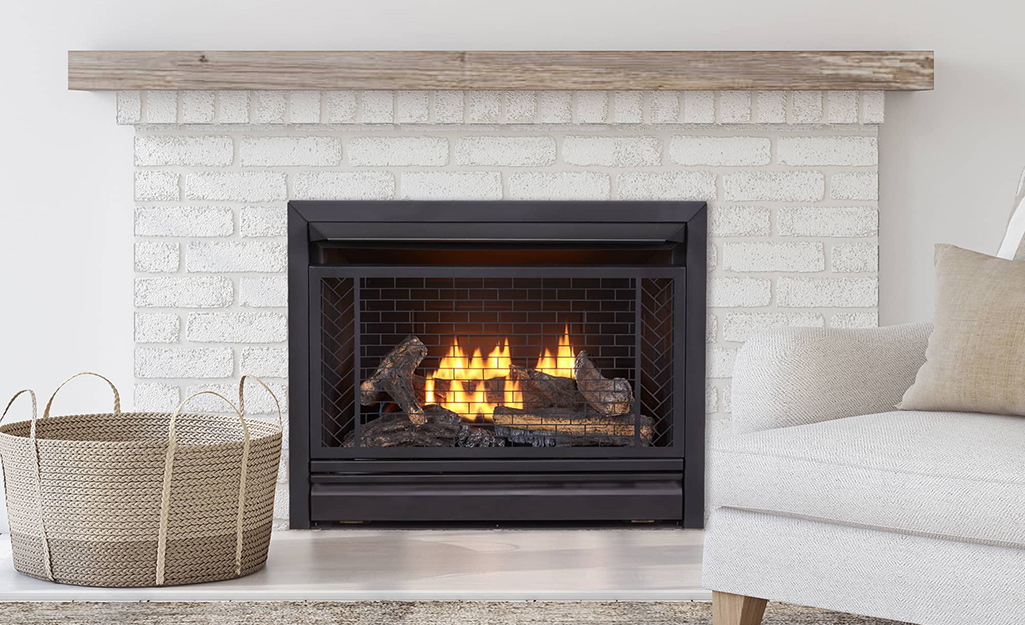 Gas fireplace inserts produce a real flame and generally offer the highest heat capacity. Inserts come in three fuel options:
Propane
Natural gas
Dual fuel, which can burn propane or natural gas
With gas fireplace inserts, you have two installation options:
Vented models that require ventilation for use. Manufacturers frequently offer venting kits to simplify installation.
Vent-free models made of fireproof materials like granite, brick or slate. These inserts generally use natural gas.
Wood-Burning Fireplace Inserts
To get the authentic look, feel and sound of a traditional fireplace, wood-burning fireplace inserts are ideal. These fireplace inserts don't need gas or electricity to run, so you can rely on them for supplemental heat in times of an emergency. Proper ventilation is necessary to safely use wood-burning fireplace inserts.
Tip: Install a chimney liner before you use your wood-burning fireplace insert to help ensure safety.
Gain Greater Control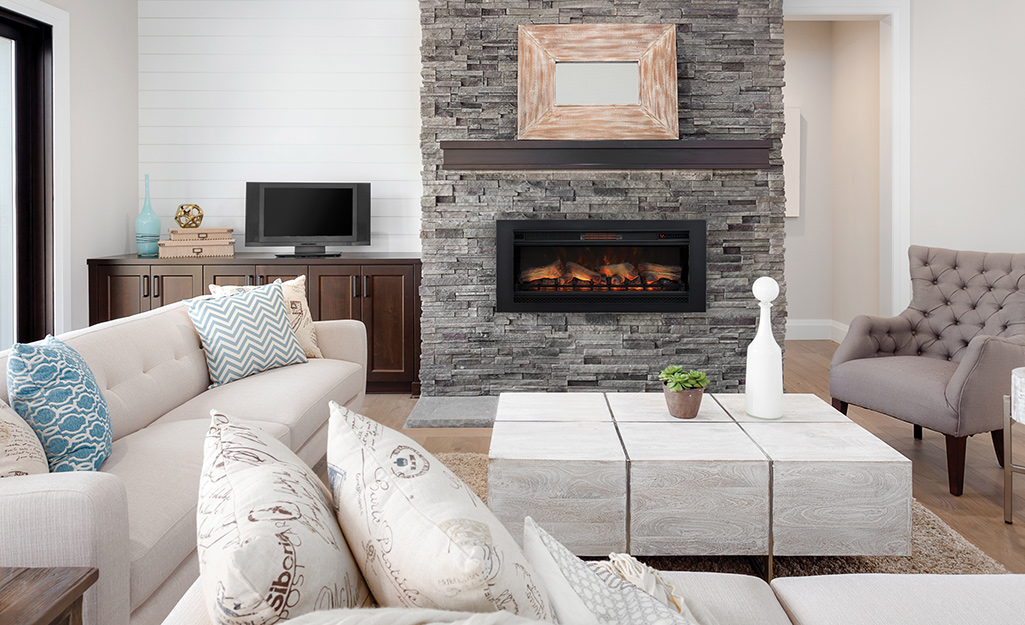 Some fireplace inserts increase your level of control over heat output. These models come with a built-in thermostat, which adjusts the heating performance of the fireplace insert. When the room temperature rises above the temperature you specify, less heat is produced. If it falls below the level, heating increases.
Fireplace Insert Benefits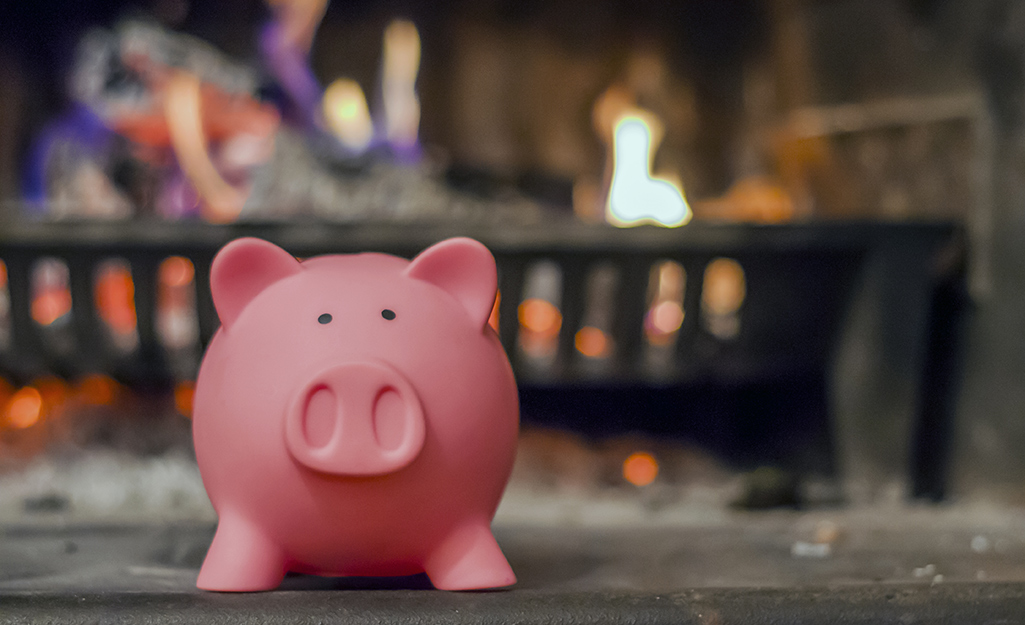 There are multiple benefits to using a fireplace insert:   
Save energy: When you use a fireplace insert, less heat escapes through the chimney and is recirculated back into the room.
Prevent air leaks: Even when the chimney flue is closed, warm air can still escape through the fireplace in cooler months. An insert seals the opening and reduces leaks.
Style and design: Sleek, cast iron or steel finishes add a sophisticated touch to your favorite gathering areas.
Advanced Safety Features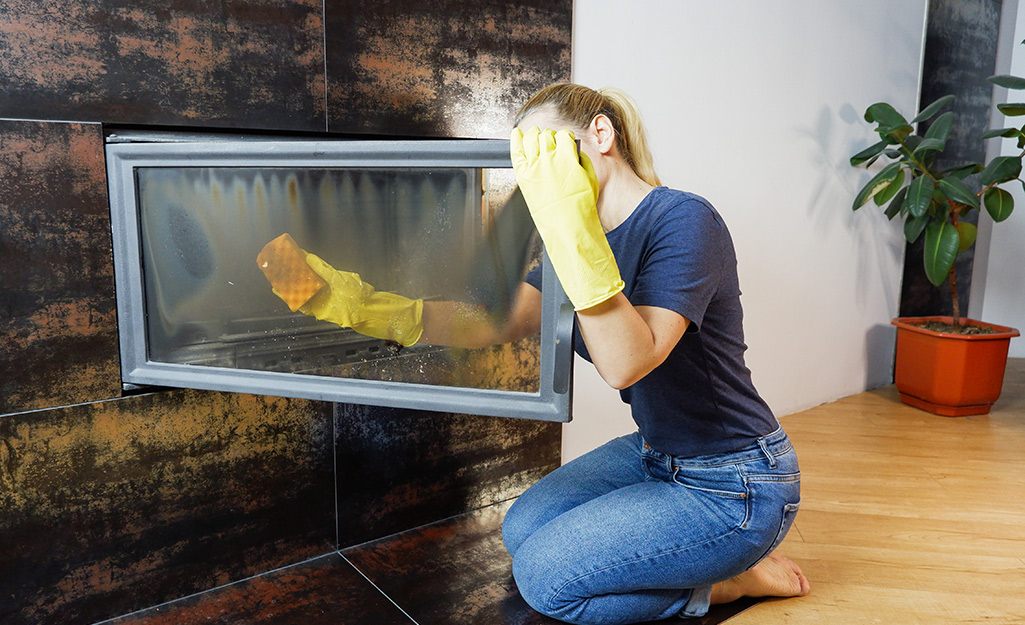 Some fireplace inserts have additional safety features for your peace of mind, including:
Automatic shutoff that turns the unit off after a set time period.
Oxygen depletion system that turns off the insert if oxygen levels fall to dangerously low levels due to carbon monoxide buildup.
Cool-to-touch glass that doesn't get hot when the insert is on. This safety feature can help protect children and pets from burn injuries.
A fireplace insert allows you to make the most of your fireplace. Adding one to your fireplace can help you heat your home more efficiently, reduce ongoing maintenance and make your living space more attractive. Now that you know how to select a fireplace insert, use The Home Depot Mobile Appto find the best one for your home.
Explore More on homedepot.com